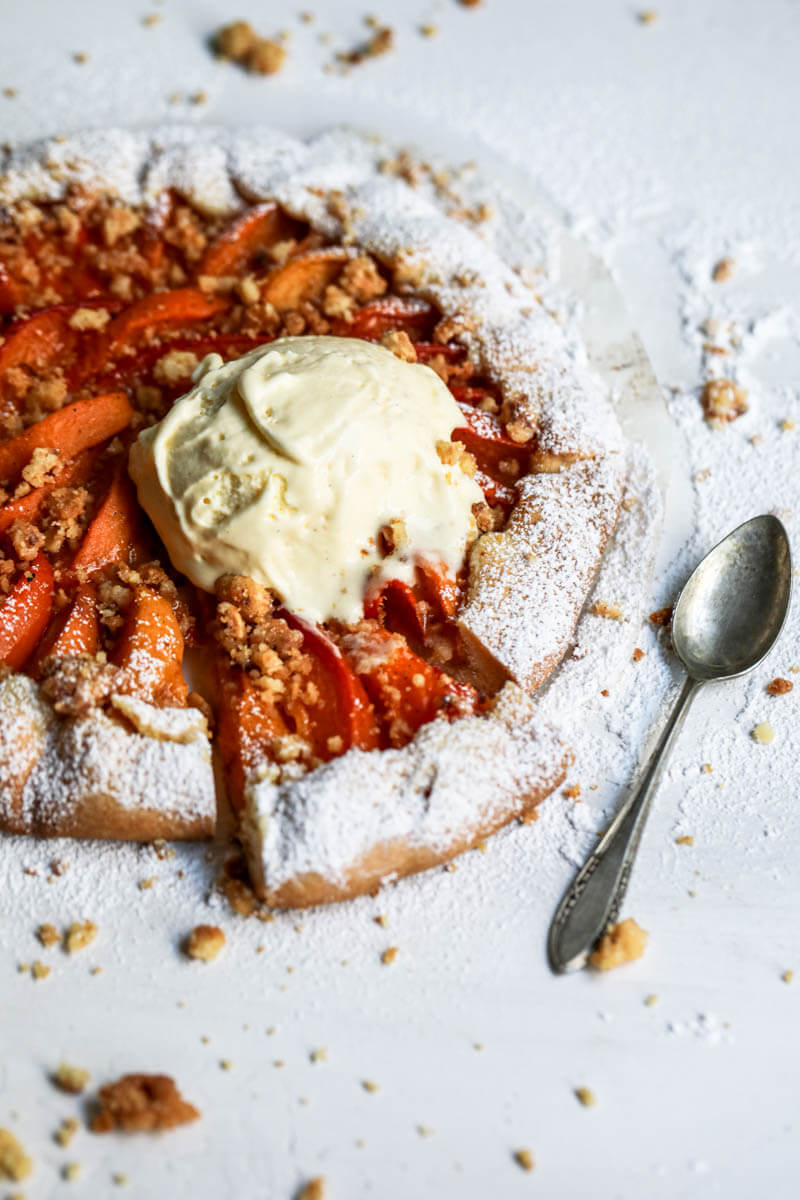 Dessert | Sweet Tarts

August 07, 2020

My final exam at

Ecole Lenôtre School

was 2 days long! We had a long list of products we needed to elaborate and present as a buffet by 5 pm on the second day. The first day was dedicated to "mise en place" (prep day) to get everything ready to be as performant and productive ass possible on day 2 and be able to make the deadline. The apricot tart was off course on the list of final products we had to present. We had to make 2 of them. This version is a little different from the classic French version (which has a layer of almond cream inside) because it is a rustic apricot tart. This means you don't need a tart tin and you don't need to line the mold! It is just the shortbread crust, the apricots with a little added flavor, all baked in the oven and sprinkled with the most delicious crumble topping.