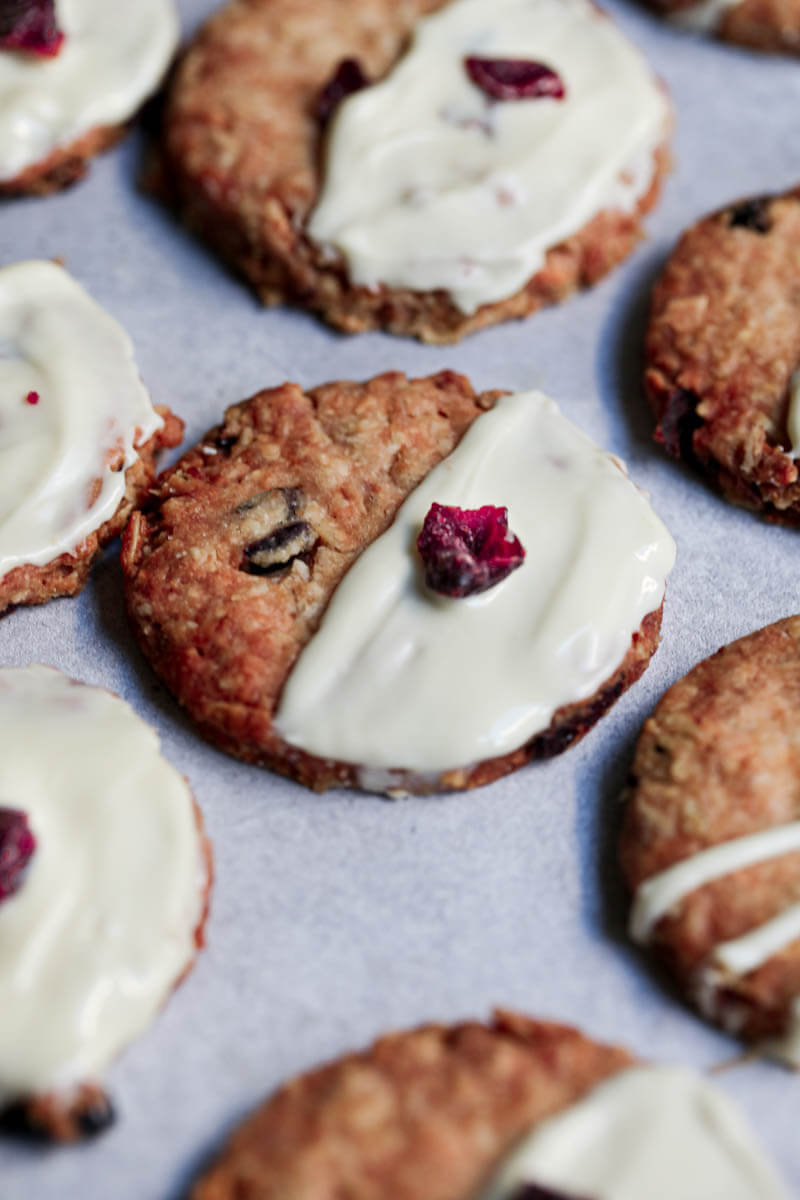 Chocolate | Sweet Treats | Cookies

December 25, 2020

I love chocolate, and white chocolate is my soft spot. This oatmeal cranberry cookie recipe frosted with melted white chocolate is a slightly adapted version by one in Ottolenghi & Helen Goh's new baking book,

Sweet: Desserts from London's Ottolenghi

. They are so easy to make you just need to mix the ingredients in a certain order. Plus chilling the dough in not necessary, it is easy to roll out and to work with. Hope you love them as much as I do. It makes a beautiful gift 😊.