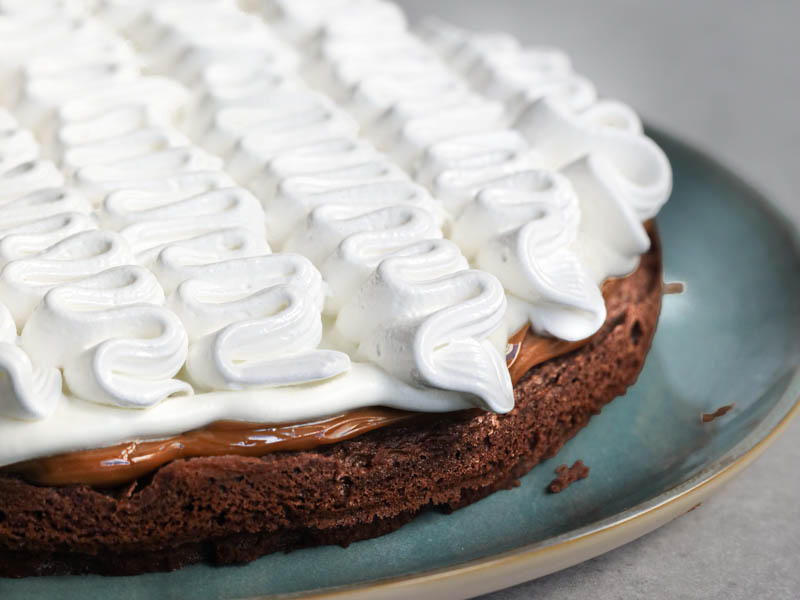 Dessert | Chocolate | Cakes | Sweet Treats

November 27, 2021

This recipe is made of a simple French chocolate cake. This chocolate cake is topped with a layer of dulce de leche and another layer of whipped cream filling, and finished off with a glossy delicious

Swiss Meringue

. This is a dessert looks fancy, but it is super easy to put together! All you really need is to master the French chocolate cake, especially the baking time so that is remains super soft! Then you are good to go! And it can be made into a gluten free cake too! Can't wait for you to try it!