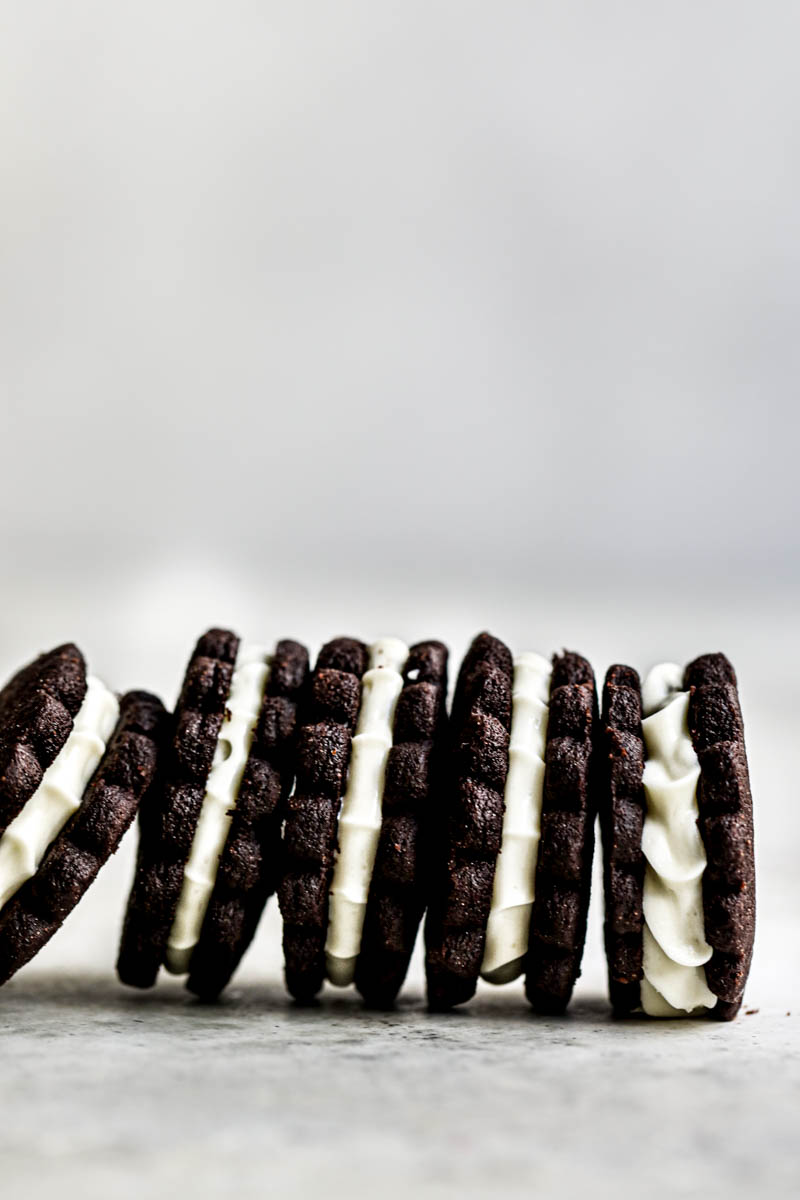 Chocolate | Cookies | Sweet Treats

June 29, 2021

Oreos are good; but homemade Oreos are better. This recipe for homemade Oreo cookies is the best: simple, easy, and delicious. Two buttery, flaky, chocolate shortbread cookies with a cream filling made with a whipped white chocolate ganache. If you like Oreos, some recipes using Oreos you might enjoy:

No-bake chocolate mousse pie

or this

creamy dulce de leche cheesecake with Oreo crust

. Hope you enjoy this recipe.