Mini Baked Chocolate Pudding Raspberry Hand Pies
An easy recipe for chocolate pudding hand pies made with homemade pie crust, filled with fresh raspberries and chocolate pastry cream. These are baked mini chocolate hand pies.
These mini chocolate pudding hand pies are so easy to make you won't believe it. Made using my quiche crust recipe, these baked hand pies are filled with chocolate pastry cream and fresh raspberries. These chocolate raspberry hand pies are then brushed with egg wash and baked in the oven to make the most delicious treats ever. They are super versatile as you can make them your own by replacing the chocolate cream with vanilla pastry cream or the raspberries with fresh blueberries for example. You can also use store-bought pie crust or puff pastry and turn these into puff pastry hand pies! Hope you love this recipe as much as we did at home!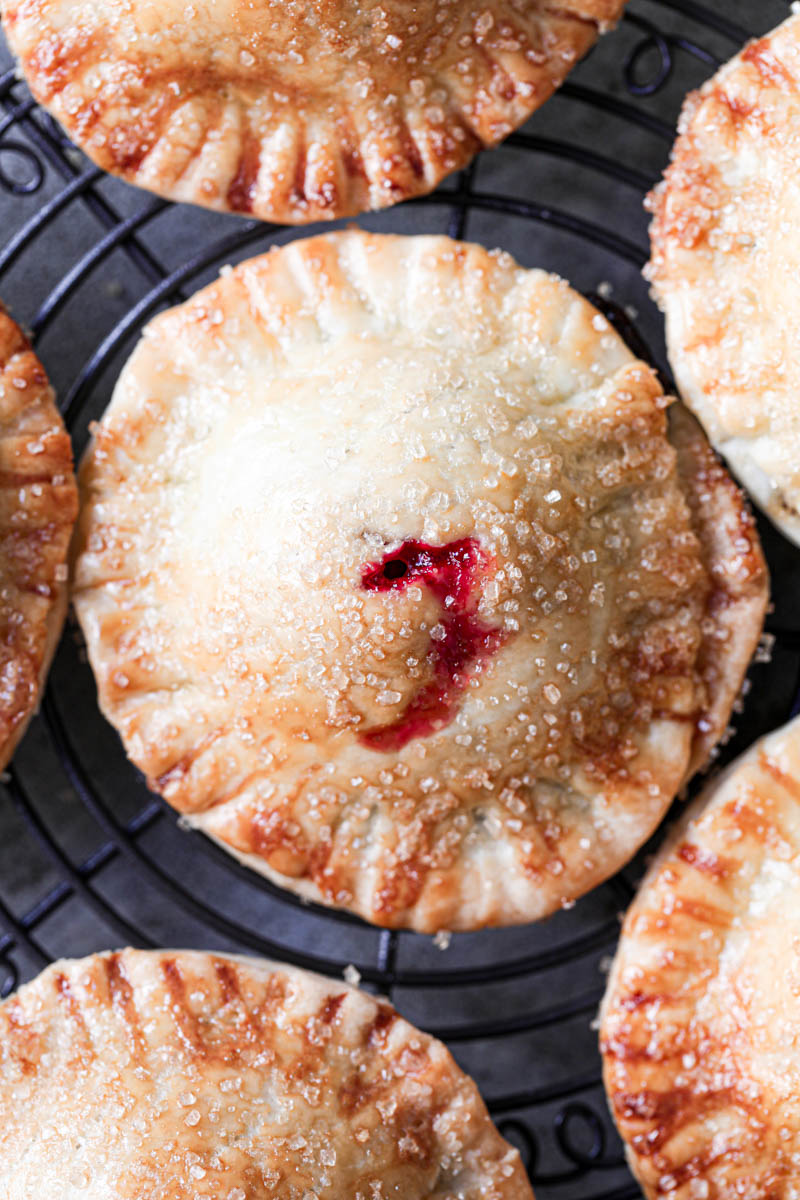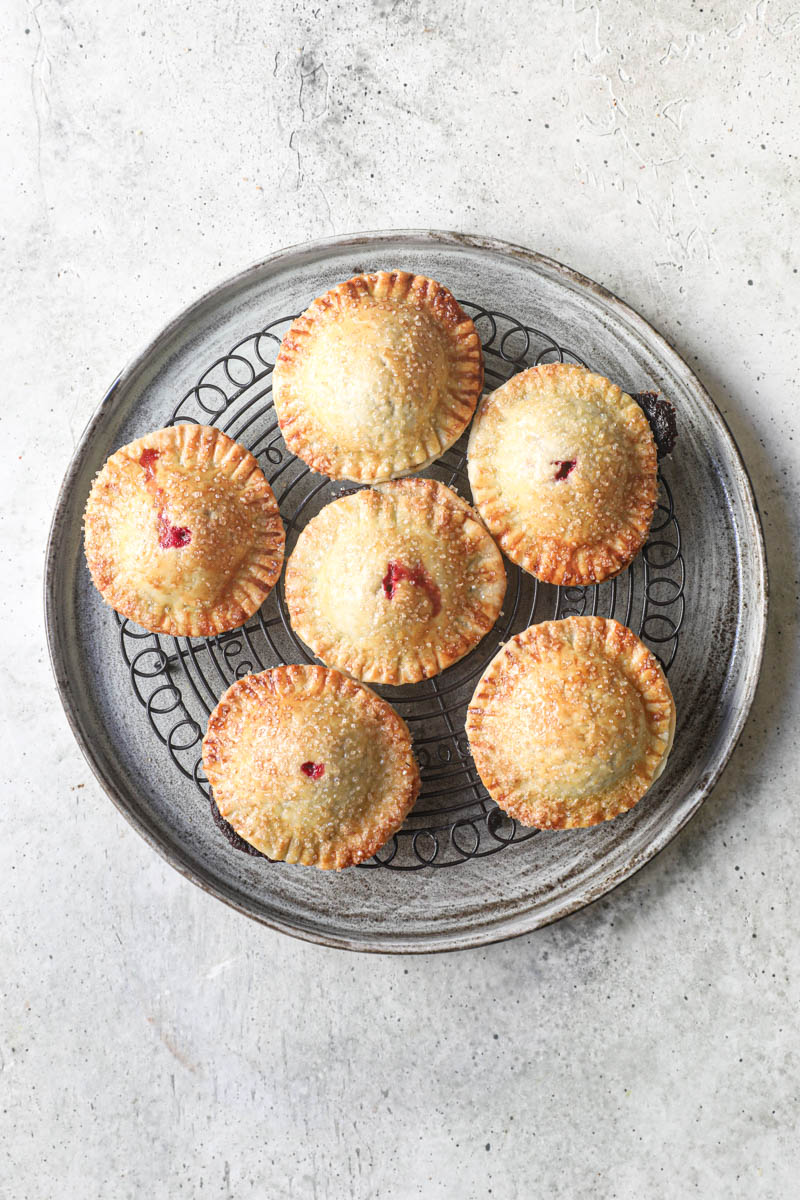 Ingredient & Material Notes
Quiche Crust: you can either make your own quiche crust or use the store-bought kind. It can also be replaced by puff pastry. Whatever works best for you.
Chocolate pastry cream: you can use my chocolate pastry cream recipe. It is easy to follow, and you will find all the tips and tricks to success.
Raspberries: I recommend you use fresh raspberries, as the frozen kind have too much water and will probably make your hand pies explode in the oven.
A 6 cm cookie cutter: to cut out the shortcrust pastry for assembling these mini baked hand pies.
How to make this recipe
Making these homemade ladyfingers is rather simple. You just have to:
Make the chocolate pastry cream
Roll out the shortcrust pastry and cut out 6 cm rounds
Assemble the chocolate pudding hand pies
Bake the chocolate hand pies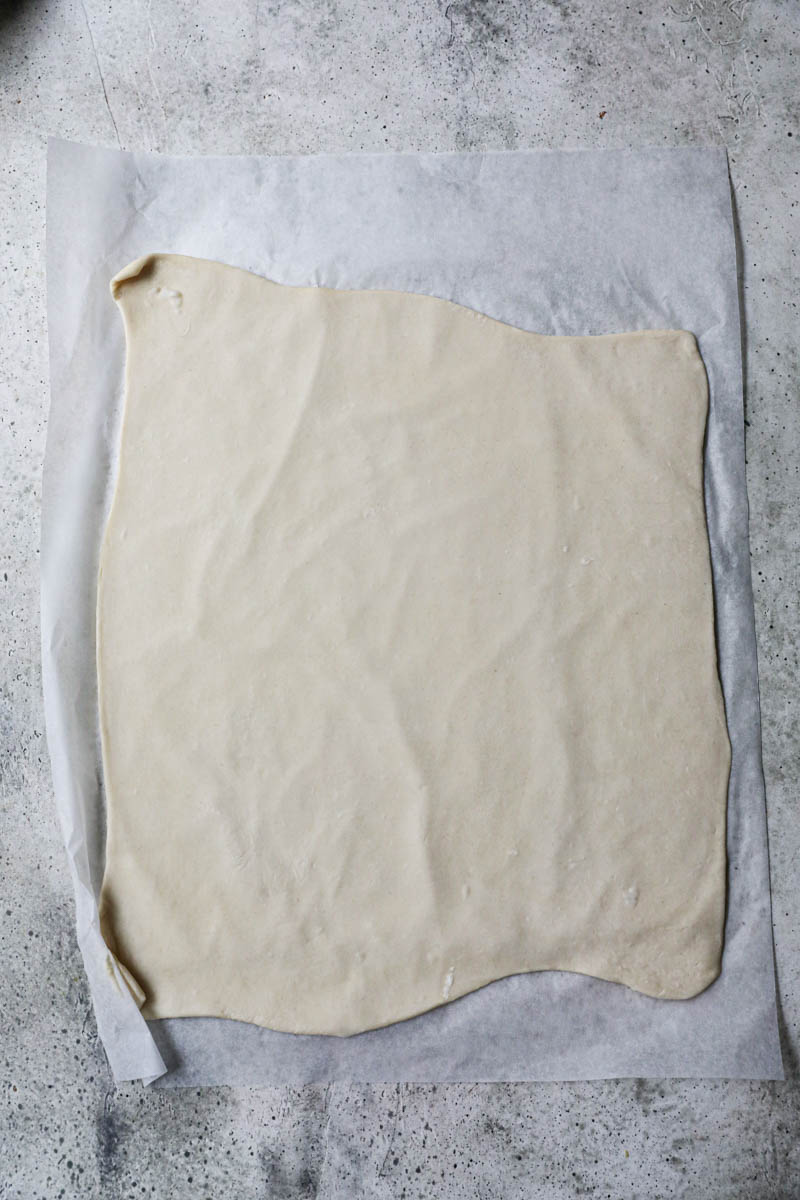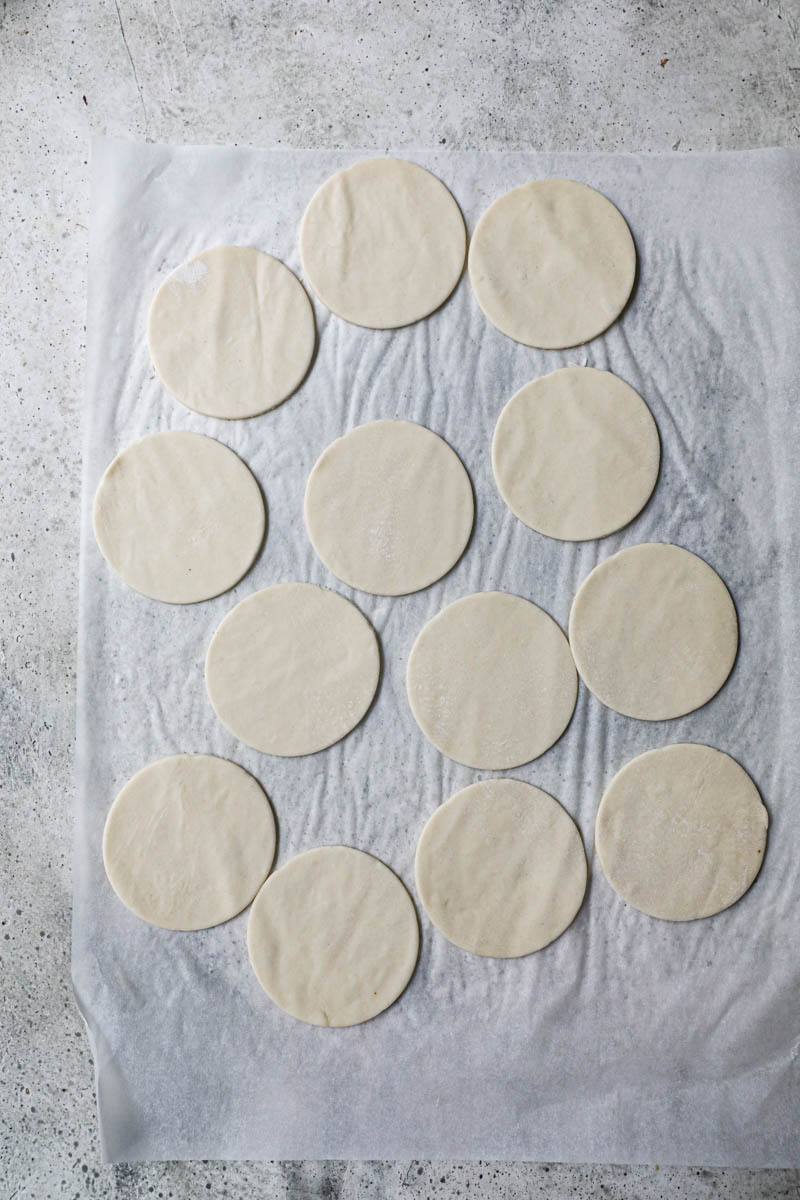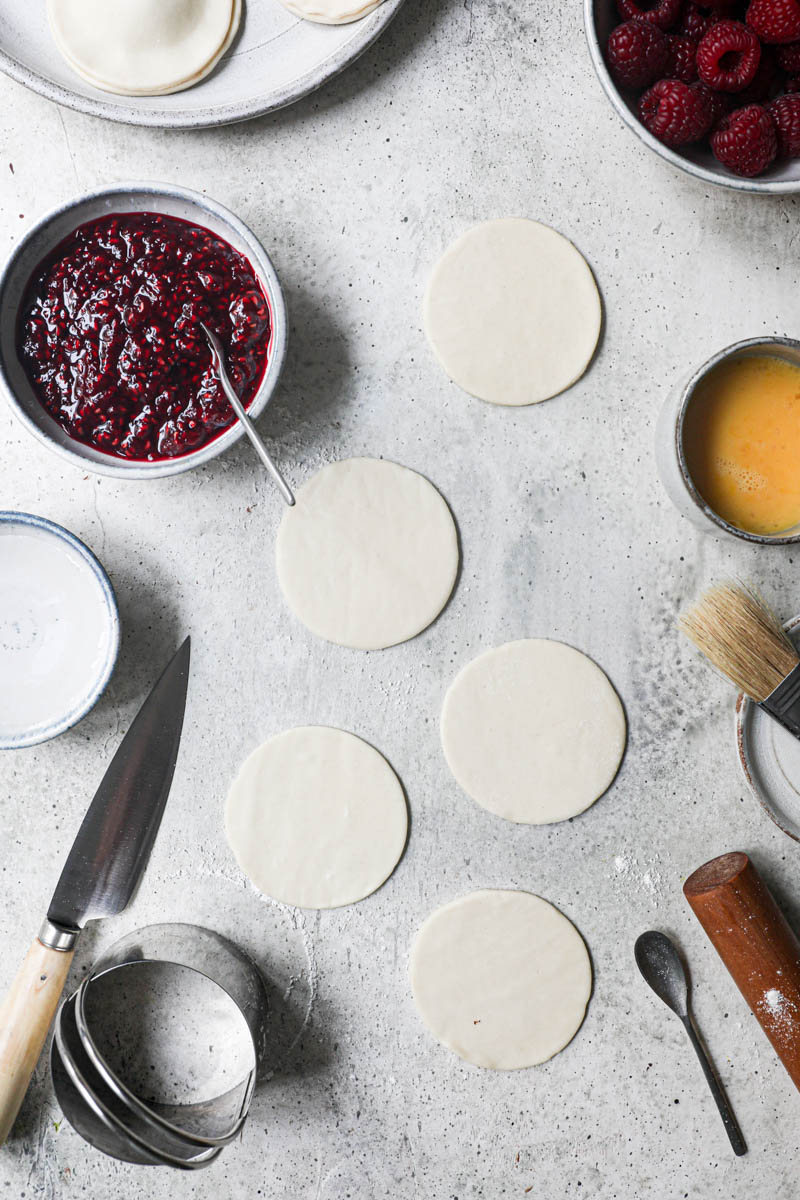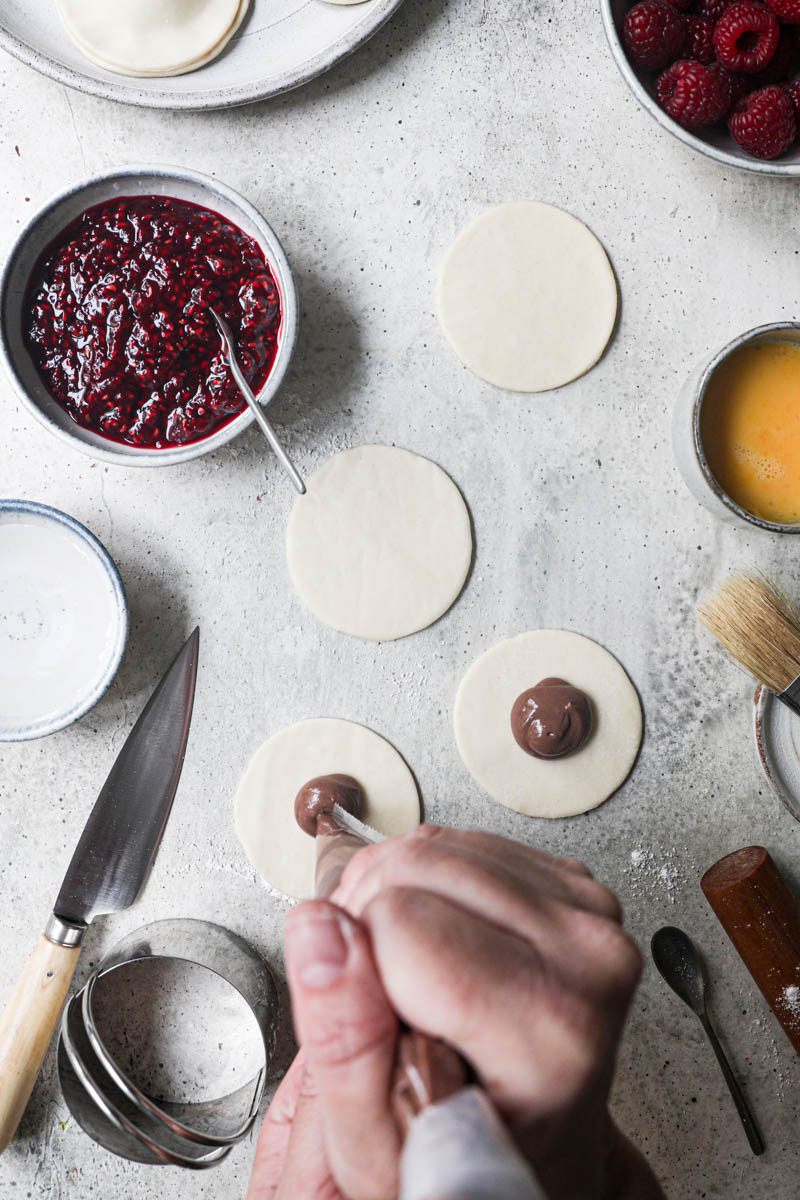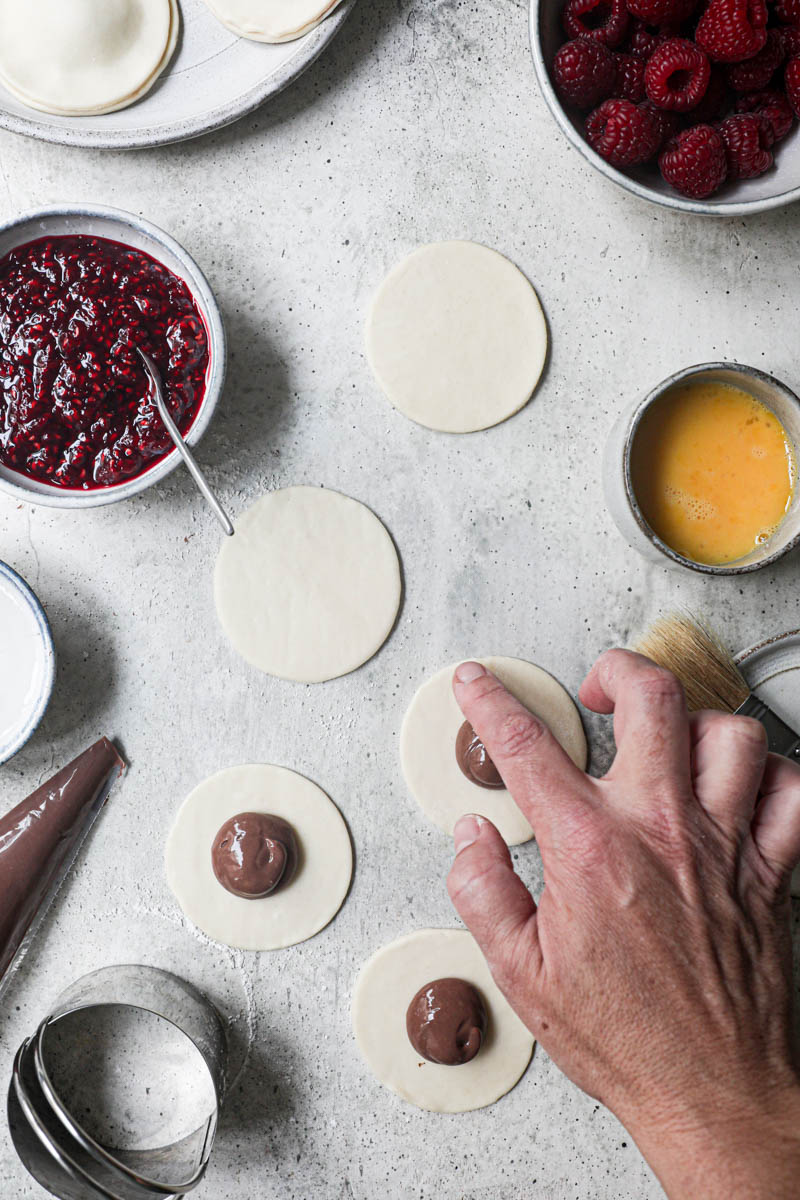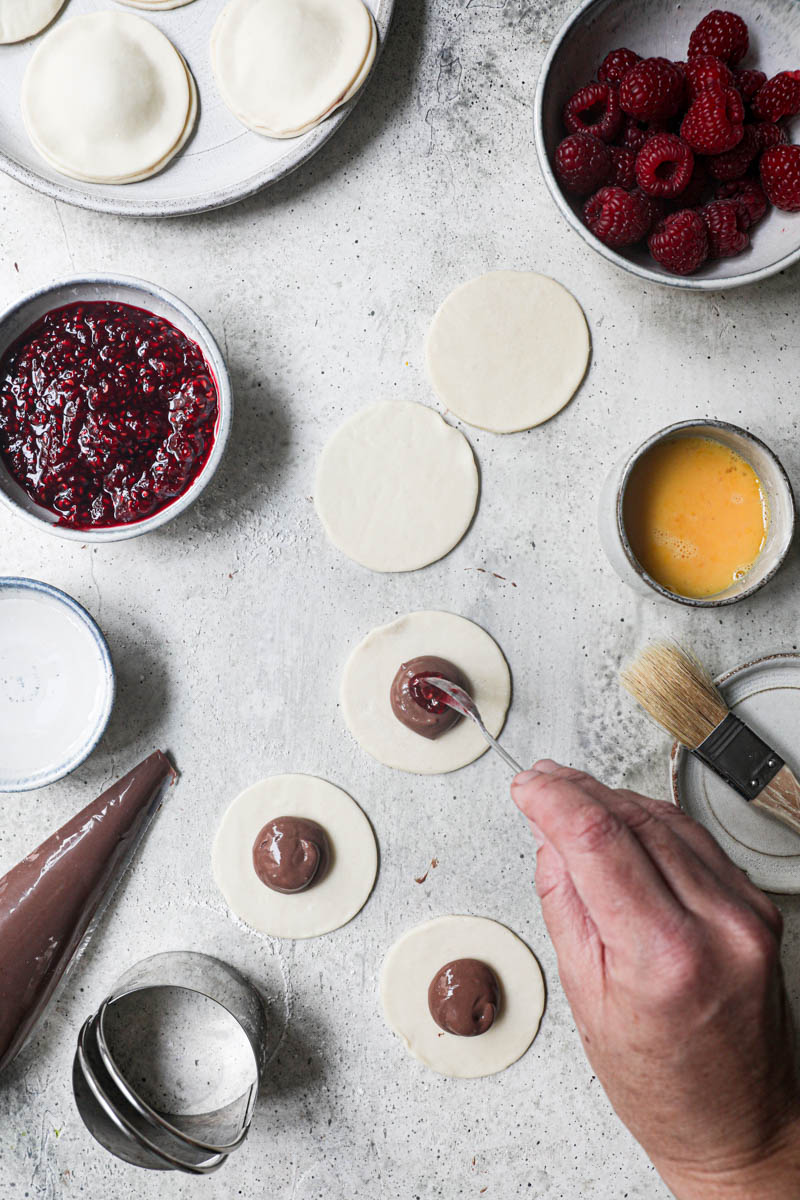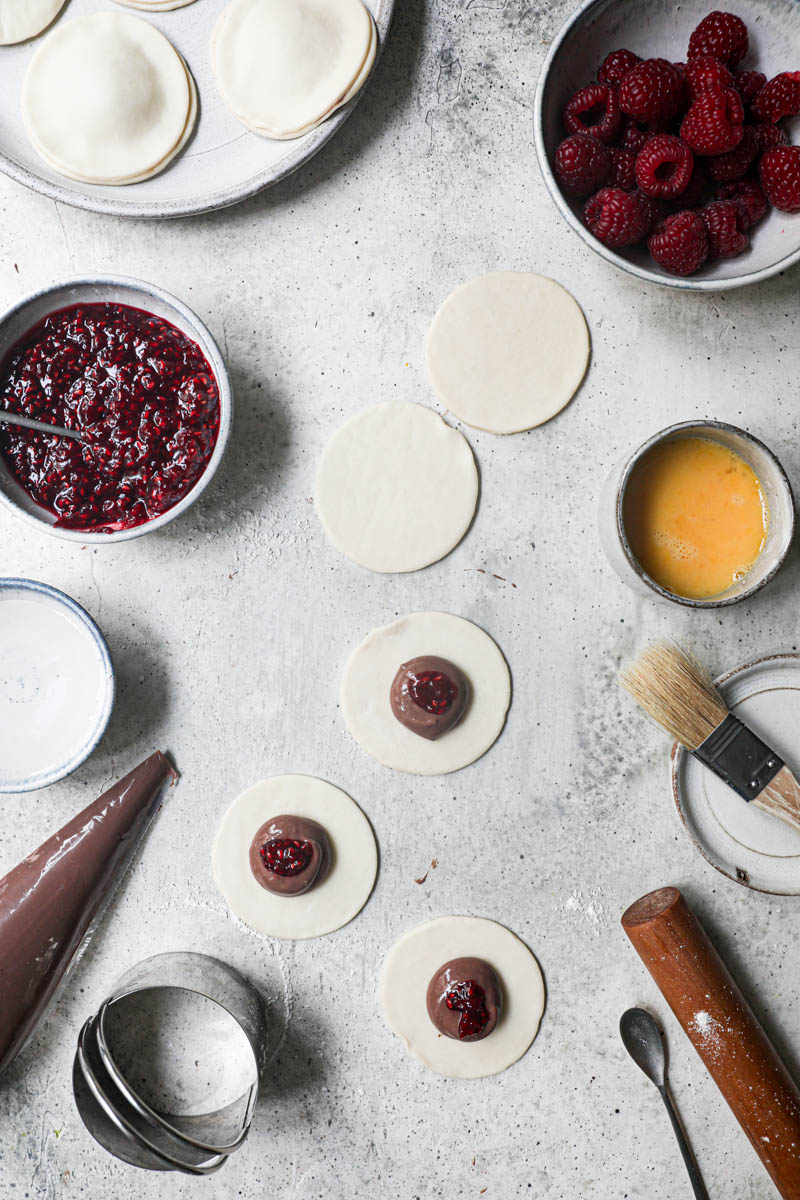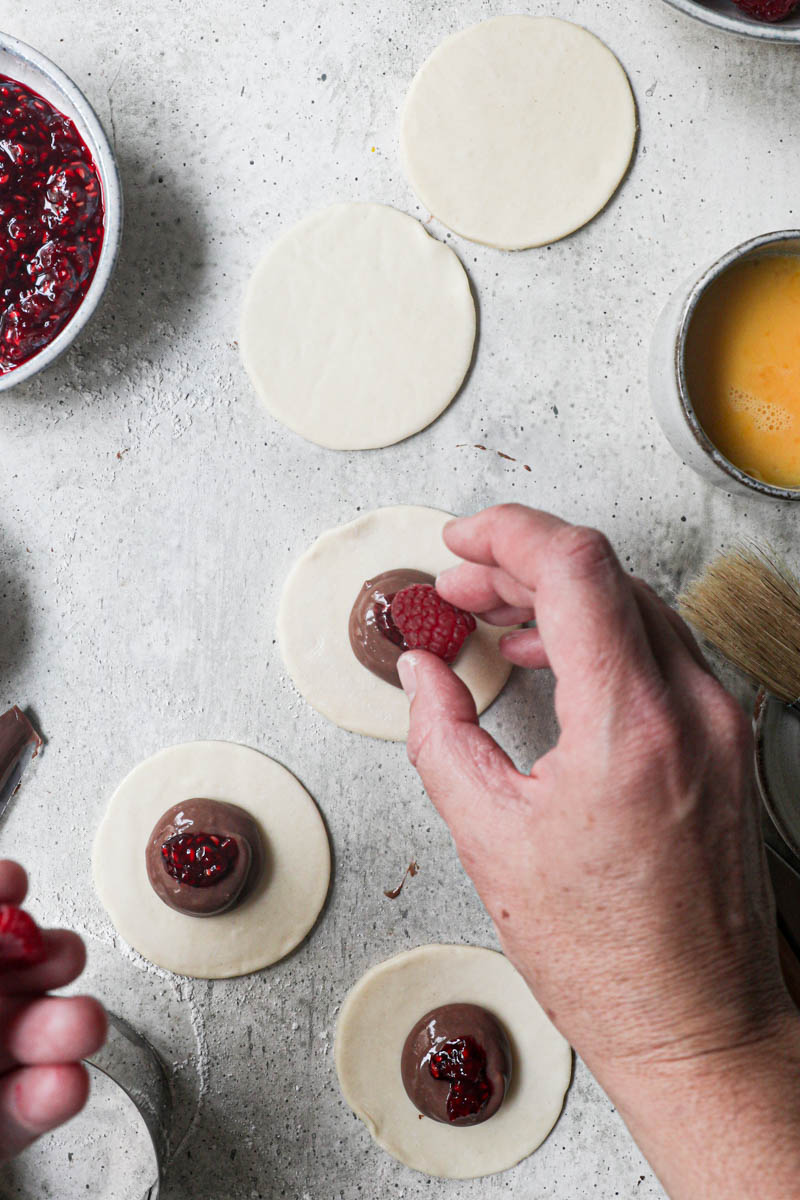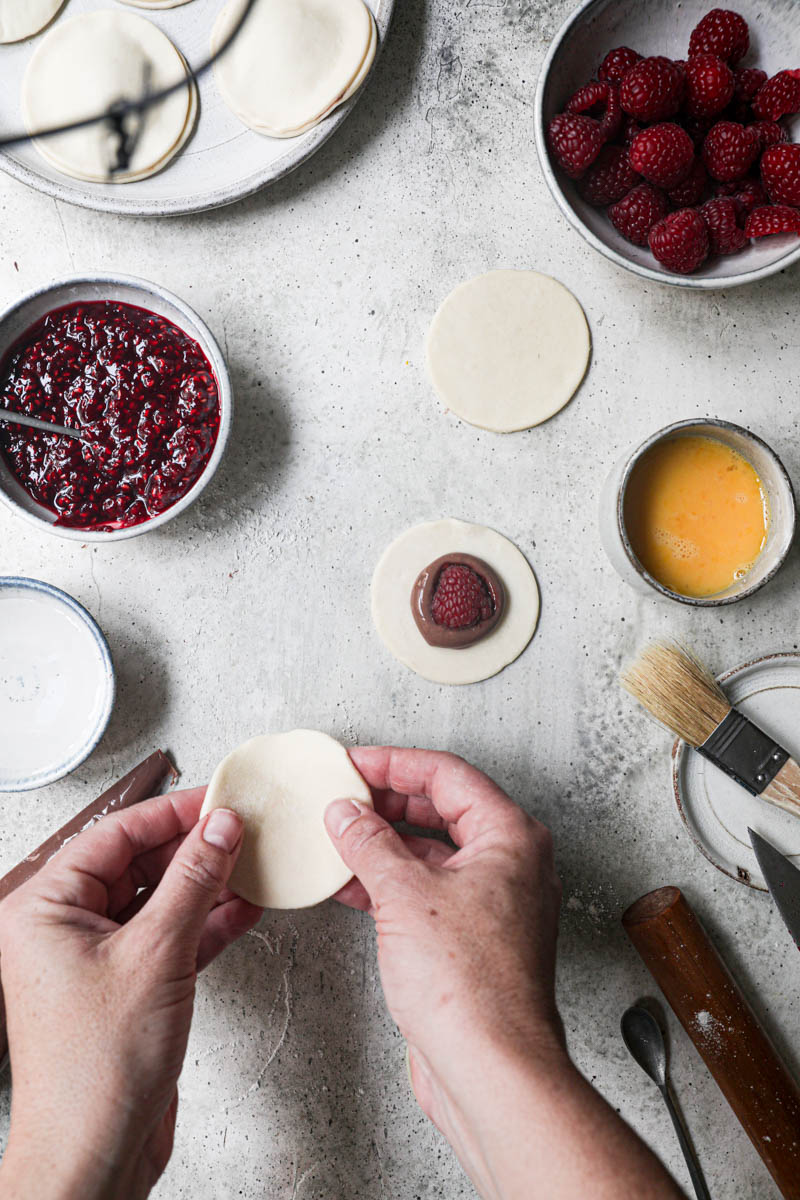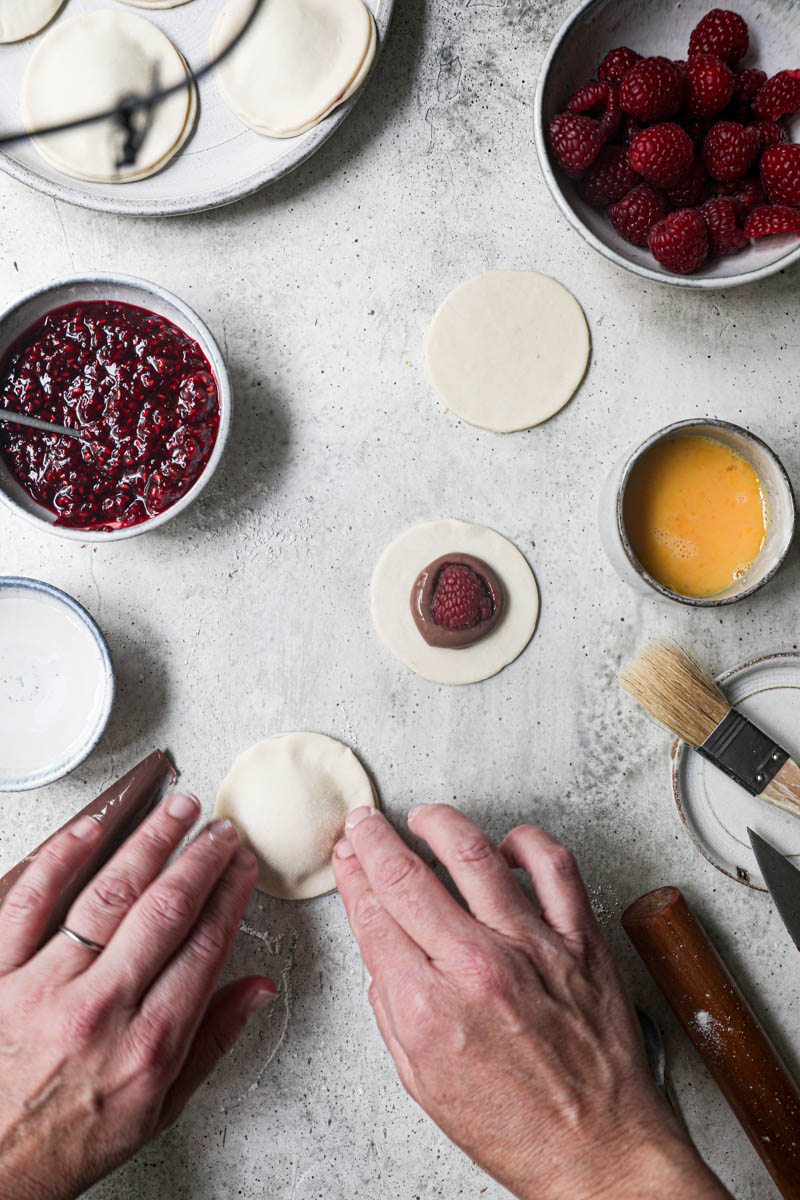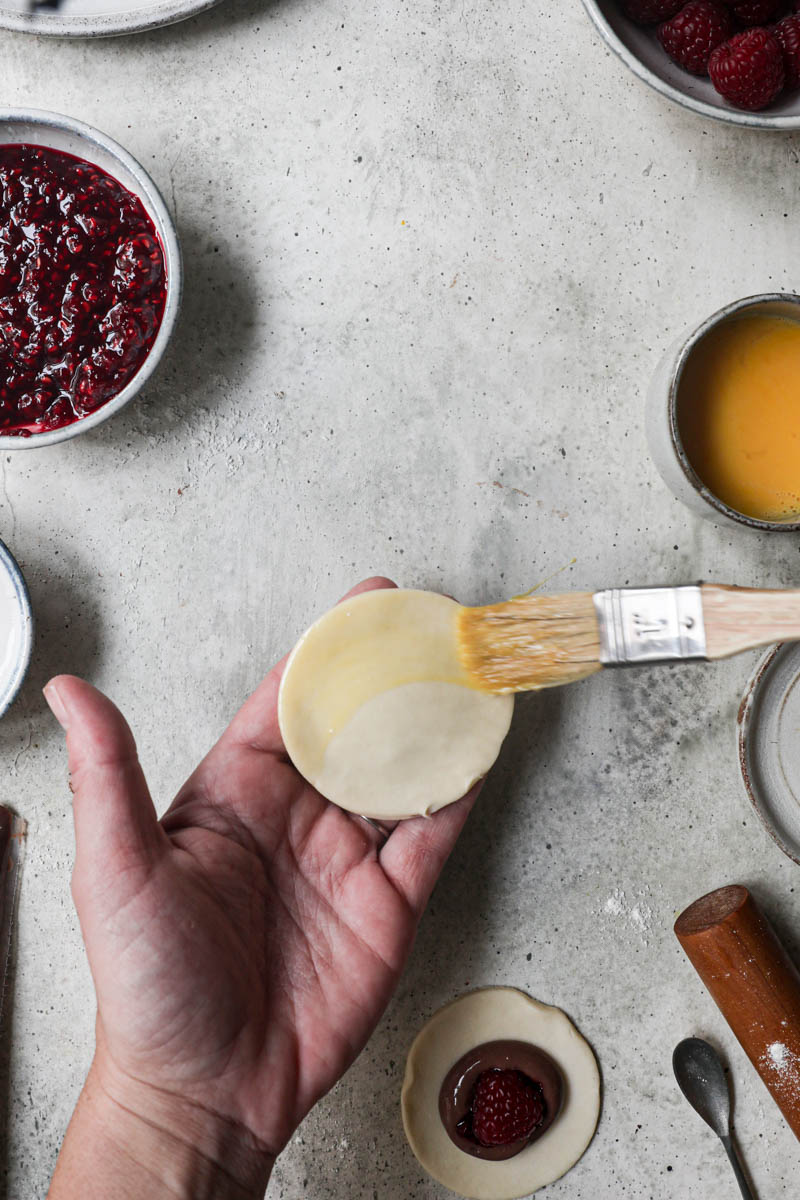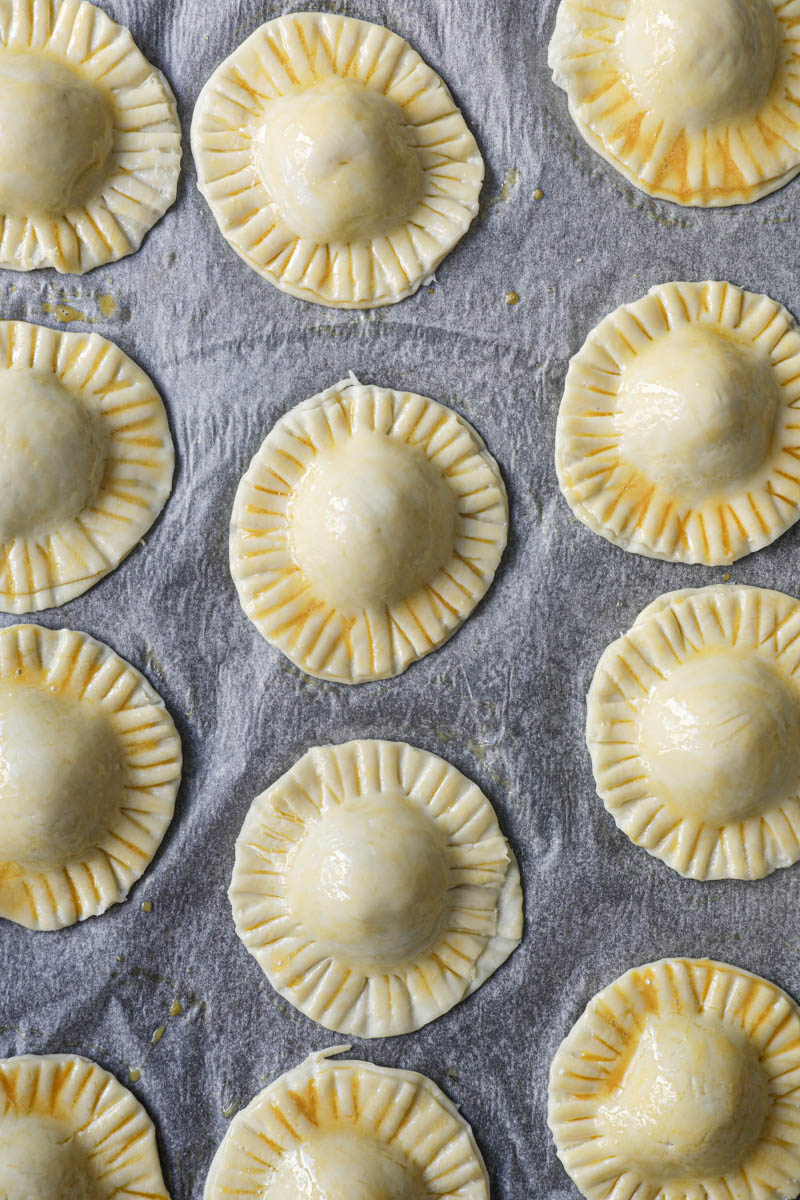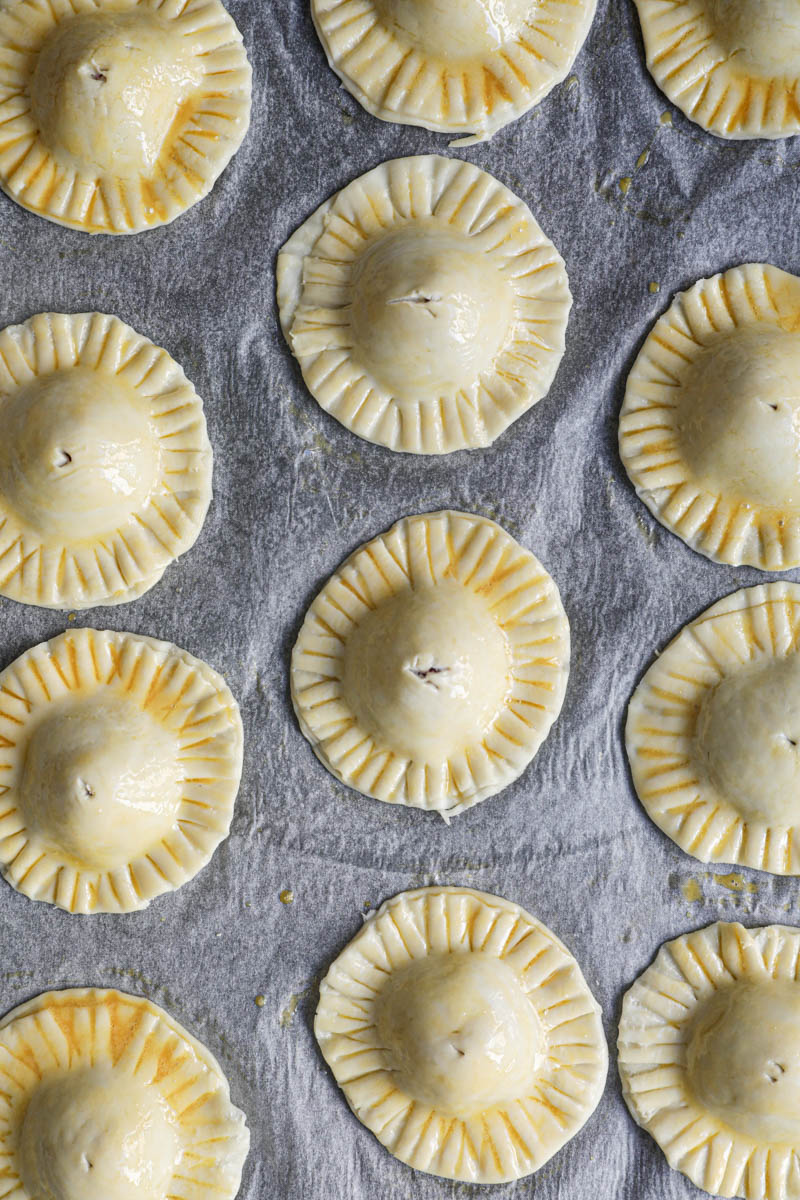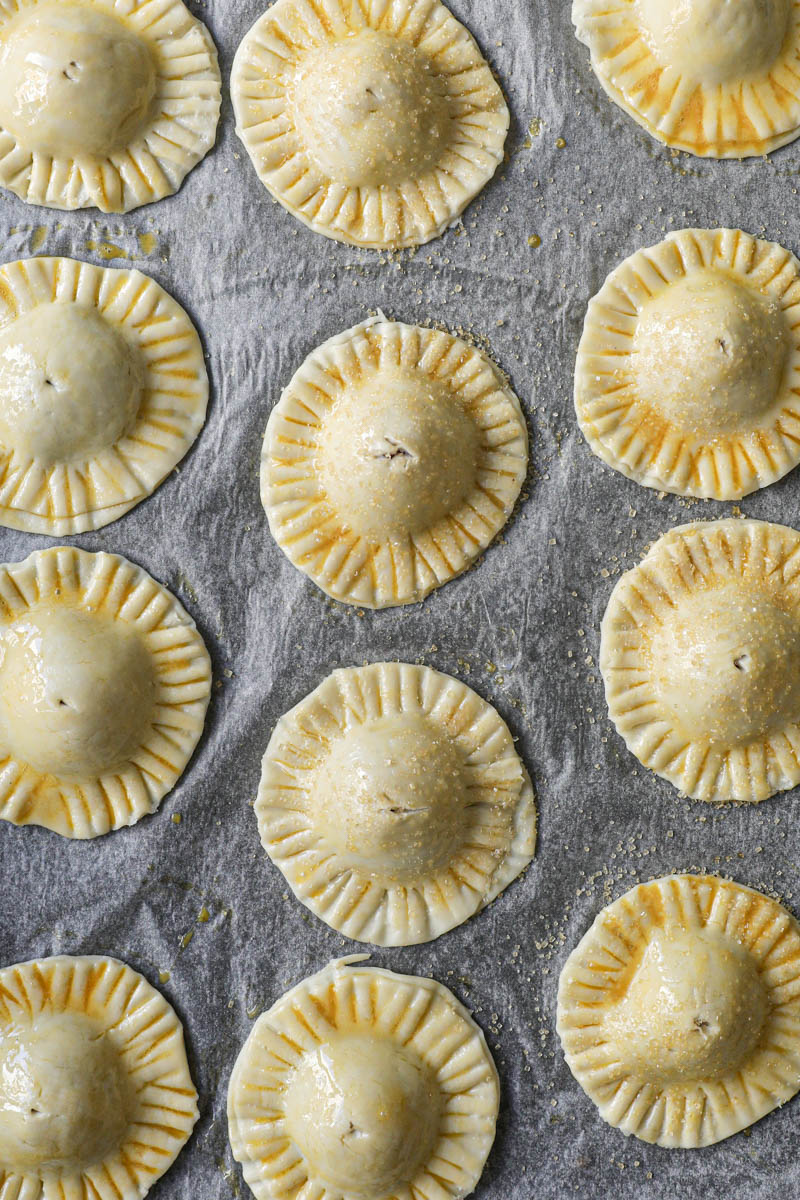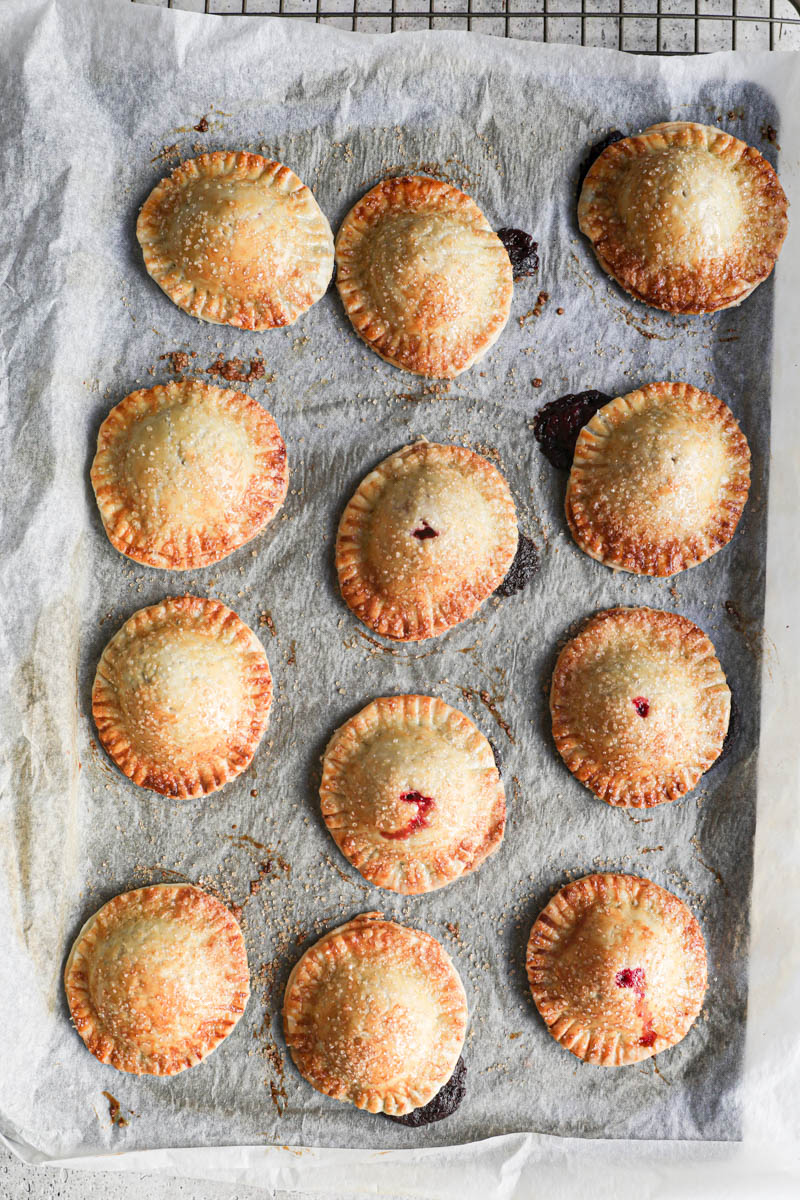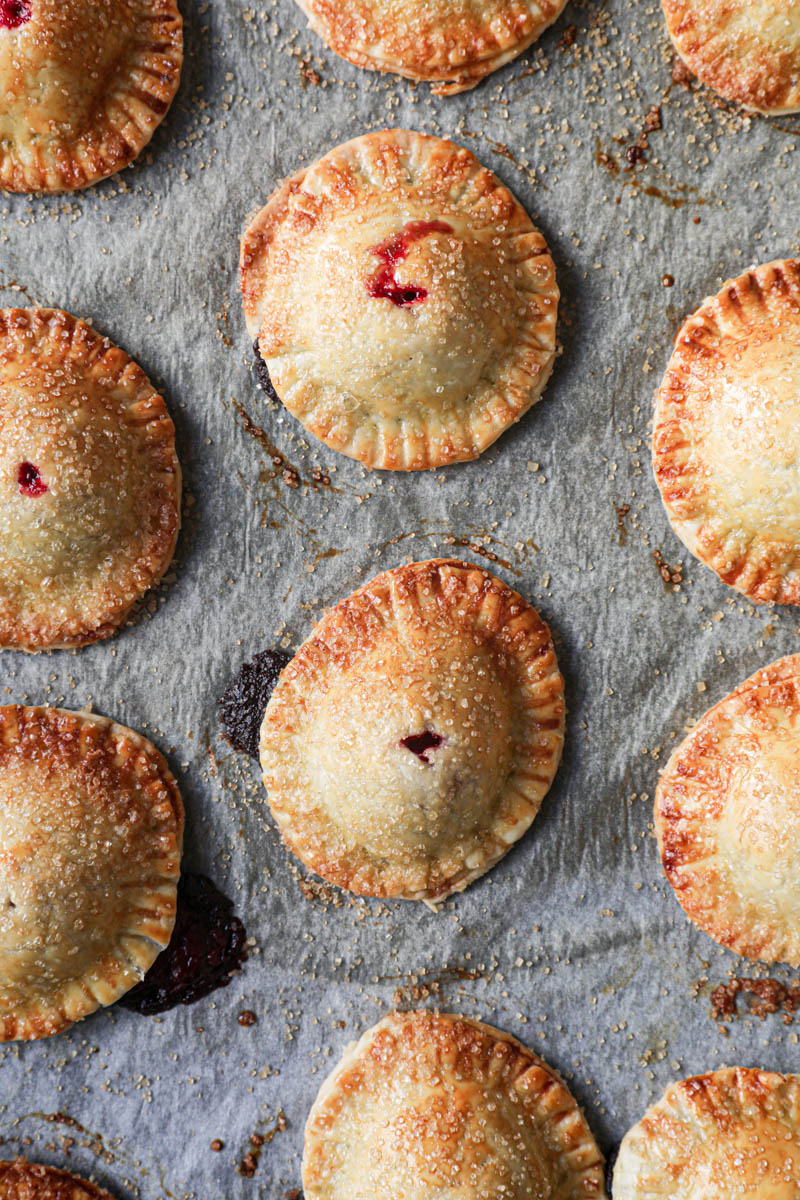 Recipe notes
Make the chocolate pastry cream 1 day in advance so that it has time to chill in the refrigerator.
For all the tips and tricks check this003Ca href="https://www.cookwithbelula.com/en/recipe/chocolate-pastry-cream">chocolate pastry cream.
Find a great recipe for quiche crust here: quiche crust recipe. You can also use a store-bought pie crust for this one.
The quiche crust should be rolled out to 3-4 mm if you are making your own. If you use a store-bought crust, it has been most likely already rolled out.
If the dough gets tricky to handle (it becomes too soft), place it back in the refrigerator for about 30 minutes then continue working.
After having cut out the rounds to make the hand pies, place them on a baking tray lined with parchment paper, cover them with saran wrap and place them in the refrigerator for 1 hour. This will help the assembly process of the hand pies.
Before filling the chocolate pudding hand pies, smooth out the pastry cream using a whisk to make sure there are no visible lumps.
Keep half the pastry discs in the refrigerator while you fill the other half with the chocolate pastry cream and the raspberries.
As you fill the mini hand pies, leave 2 cm free of filling so that you can properly close the pies.
Use water to brush those 2 cm before placing the top pastry disc to cover the filling.
Properly seal the hand pies by pressing down all around the filling using the sides of your hand.
Use a fork to seal these mini hand pies, pressing the dough all around the filling.
Make a small incision at the center of each hand pie so that any air trapped inside can be released and the hand pies don't explode while baking.
Remember to brush them with egg wash to make sure they color nicely while in the oven.
You can sprinkle with brown sugar for a nice, caramelized look.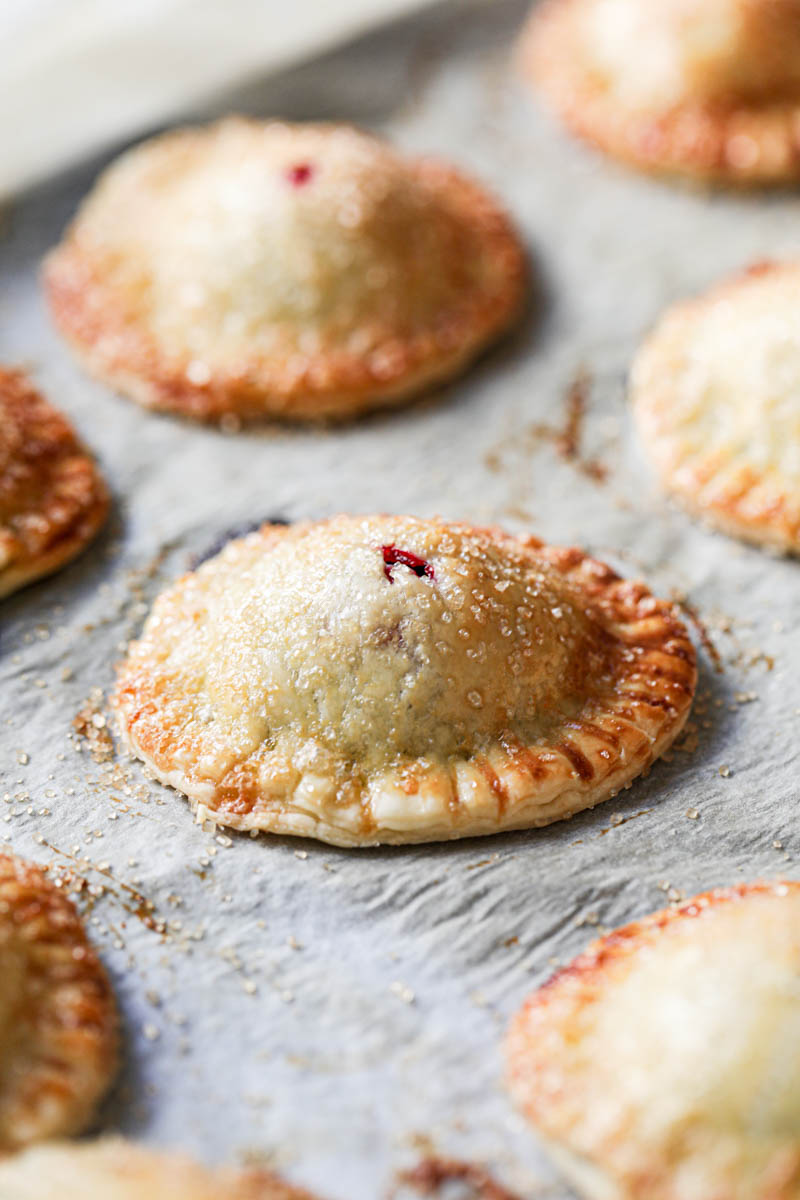 Expert notes
Don't overfill the hand pies to avoid the hand pie from opening in the oven.
Baking time is approximate as it will depend on how thick you rolled out your pastry, how big you made your hand pies, and how much filling you placed inside of them. It will also depend on your oven and how good it is!
Make ahead
Quiche crust: Can be made 1 day in advance, rolled out, and kept properly covered in saran wrap in the refrigerator until ready to use.
Chocolate pastry cream: can be made up to 4 days in advance. It must be kept stored in an airtight container in the refrigerator.
Assembled mini hand pies: can be kept in the refrigerator, brushed with one layer of egg wash, covered with saran wrap for up to 1 day.
Storage tips
These chocolate raspberry hand pies can be kept stored in an airtight container for up to 1 day. After that the dough becomes soggy.
They are best when freshly baked.
Freezer instructions
These chocolate pudding hand pies can be frozen. To do so, assemble them, brush them with one layer of egg wash, place them on a baking tray lined with parchment paper, and double wrap with saran wrap. Place them in the freezer until they have completely frozen, then remove, wrap each mini hand pie with saran wrap, and place in a freezer bag or container. They can be kept for up to 3 months.
To defrost: remove the plastic wrap, place on a baking tray lined with parchment paper, and let them sit at room temperature for 1 hour. Then proceed as instructed in the recipe for baking.
Variations for this recipe
You can replace the raspberries with blueberries to make blueberry hand pies.
If you are not in the mood to make chocolate pastry cream, you can replace it with chopped chocolate or chocolate chips.
Chocolate pastry cream can also be replaced with vanilla pastry cream in this recipe.
Finally, you can replace the quiche crust with puff pastry to make these into chocolate raspberry puff pastry hand pies.
The ingredients used in all recipes on this site are measured using the metric system. I use a
scale
to be precise with my measurements and ensure good results. If you would also like to use a scale, here are some:
USA
,
Canada
,
UK
,
Australia
,
France
.
Subscribe to the newsletter
Total Time:
1 hour 10 minutes
---
Dough
Chocolate pastry Cream Filling
Whole Milk

125 g

Granulated Sugar

30 g

Egg Yolks

2

Conrstarch

10 g

Dark Chocolate

35 g

Whole Milk

40 g

Fresh Raspberries

100 g
Egg Wash
Egg

1

Egg yolk

1

Salt

1 pinch
If you made this recipe I would really appreciate it if you leave a rating or comment below! Also, if you share on social media please use #cookwithbelula, I would love to see what you create!