Making puff pastry can be challenging but so worth the effort! If you have never tried it before, this recipe is ideal for you. Less complicated than the real puff pastry, this rough puff pastry is easy to make, roll out and fold. It gets done a lot quicker than regular puff pastry, as the resting times are not as long, and the method is much simpler. This recipe will walk you through every step of the way on how to make rough puff pastry and succeed. You use this rough puff pastry recipe to make any number of desserts like these Apple Puff Pastry Tarts, this French Kings Cake. And you can also use it to make many quiche recipes such as this Tomato Mozzarella Quiche or this Zucchini Quiche. Can't wait for you to try it!
What is rough Puff Pastry?
Rough puff pastry is a simplified version of the regular puff pastry we all love so much. The difference lies in the method by which butter is incorporated into the dough with will later turn into layer and layers of flaky dough.
Butter is incorporated into the dough at the beginning, and not as a separate step, in which butter needs to be folded inside the dough whole. This results in a less layered puff pastry, but still a very good one.
The benefit is that it is easier to work with, more forgiving to roll out and fold and it is less time consuming than regular puff pastry.
Ingredient Notes
Butter: unsalted and with 82% fat content. Very important because if there is too much water in the butter, then it will prevent the formation of all those flaky layers.
Water: cold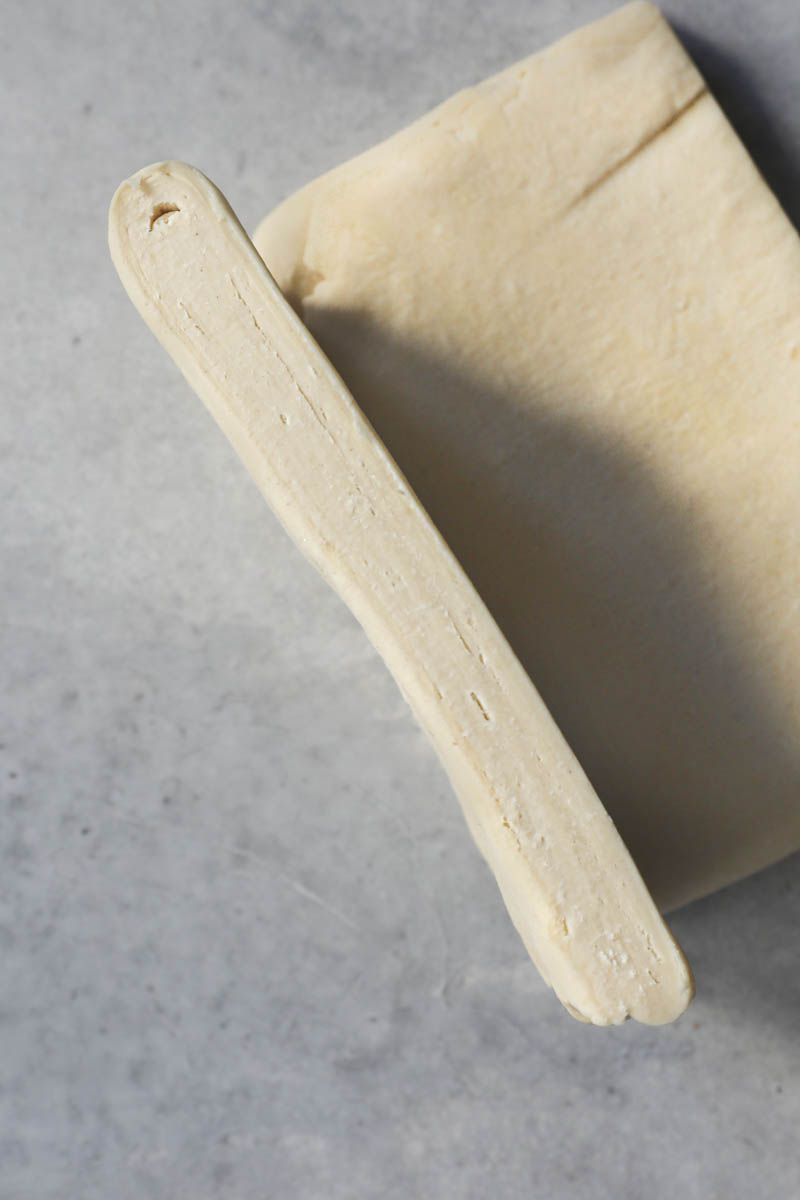 How to make this rough puff pastry recipe
Making this puff pastry is easy. You must simply:
Make the dough.
Roll out and fold the dough 4 times.
Roll out to the necessary thickness and use as needed.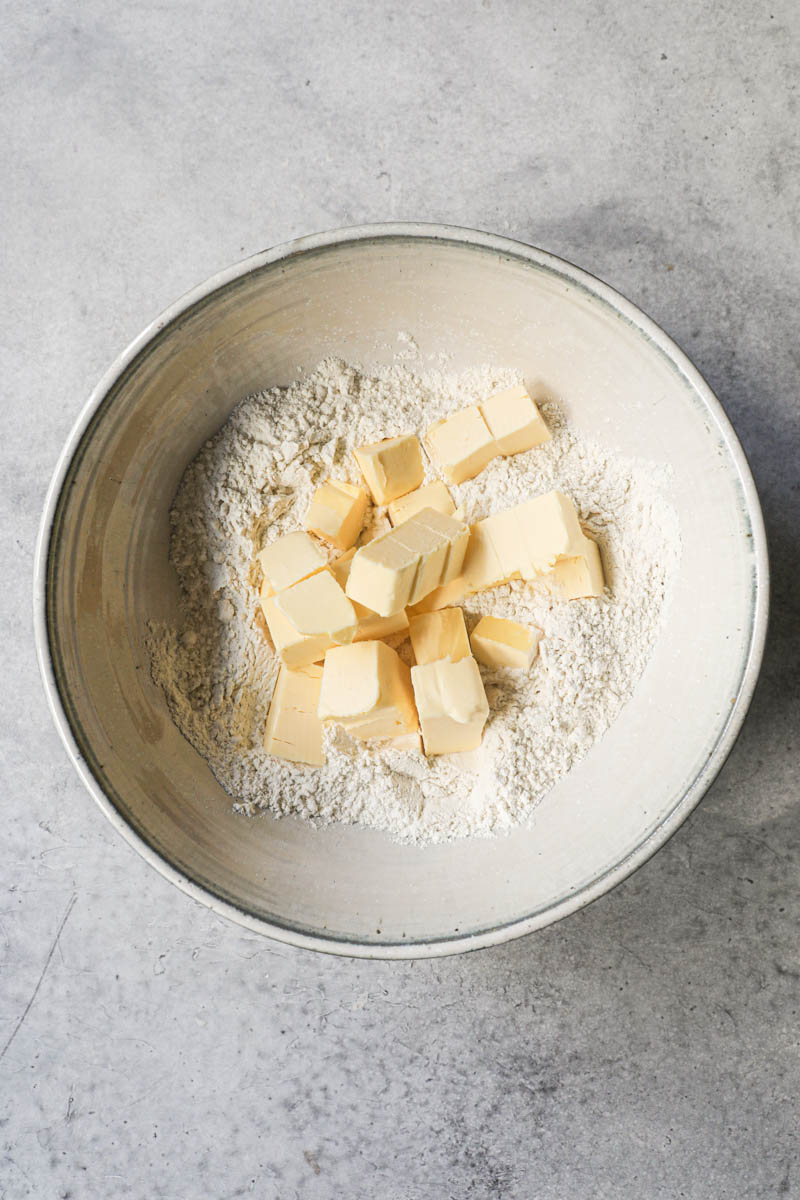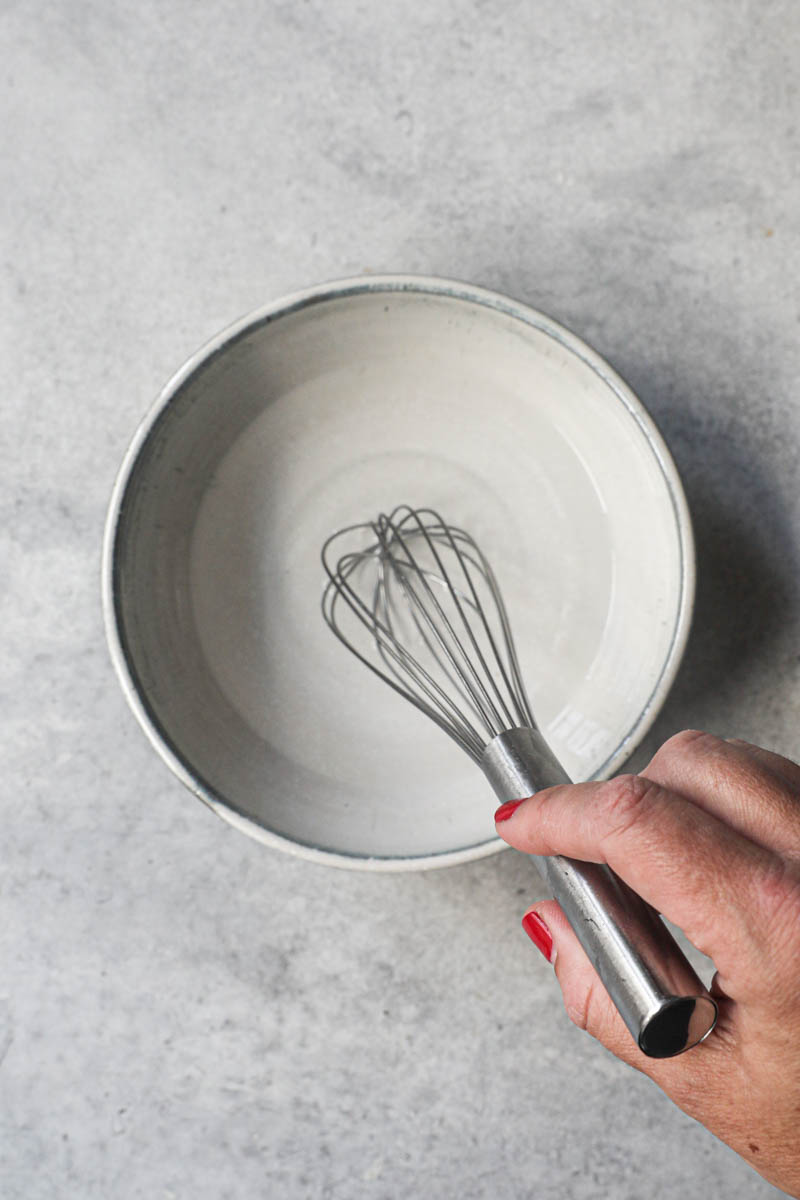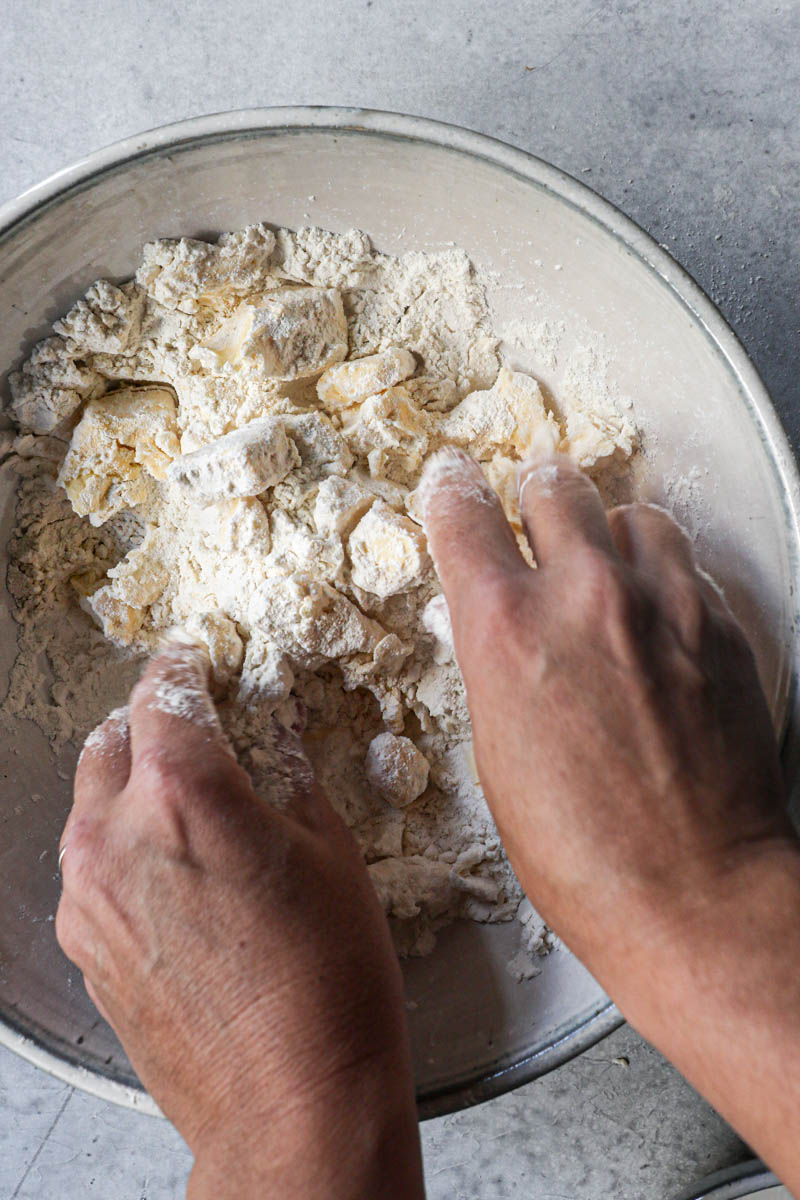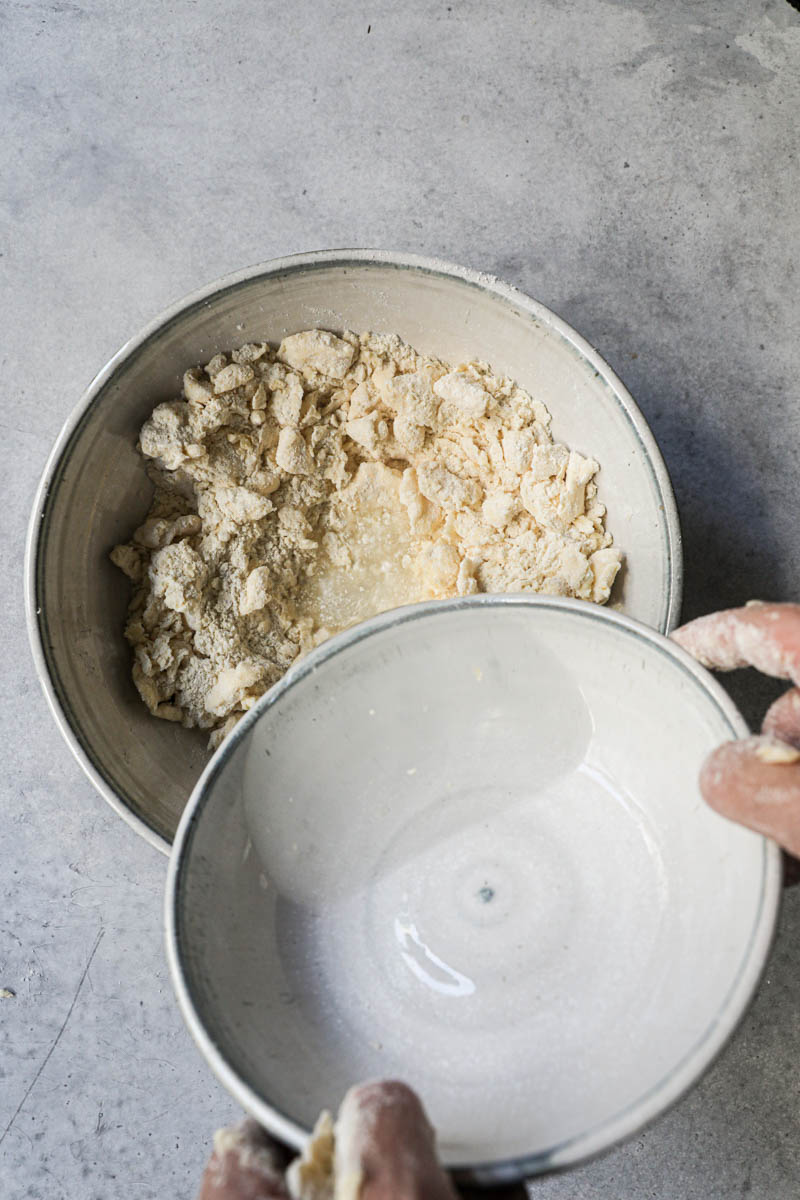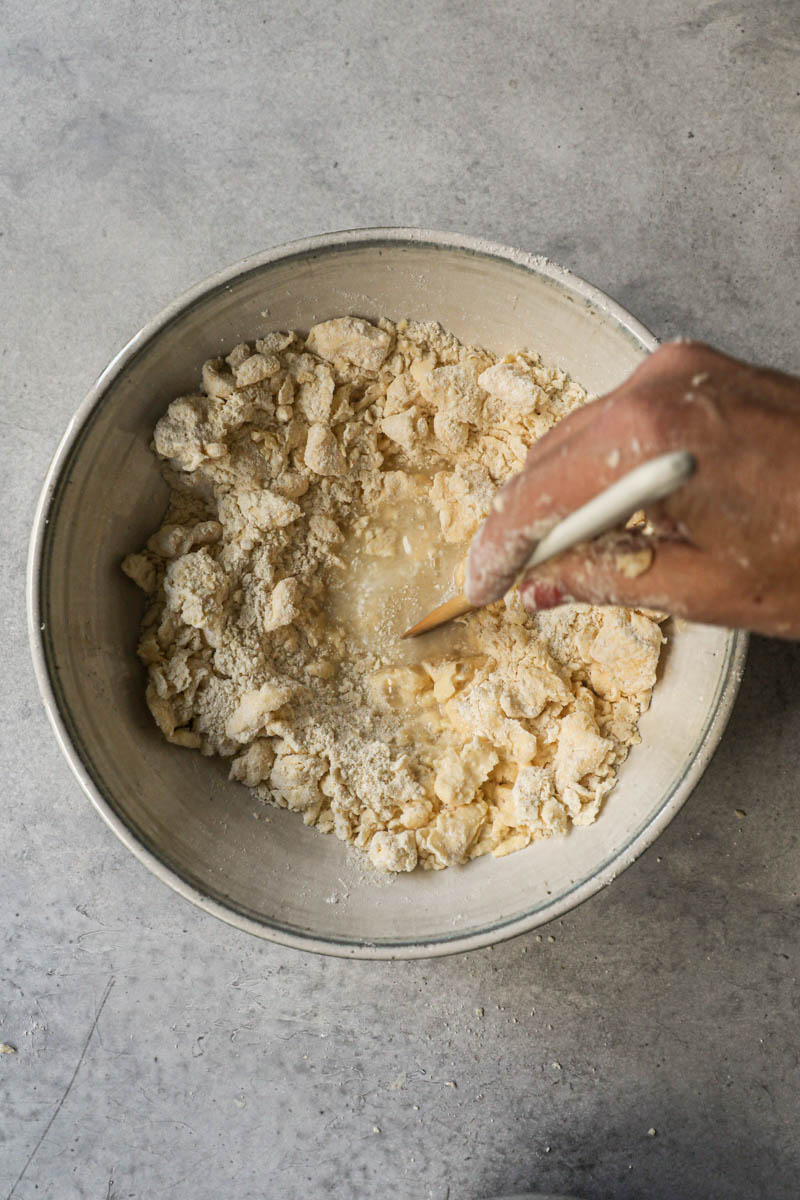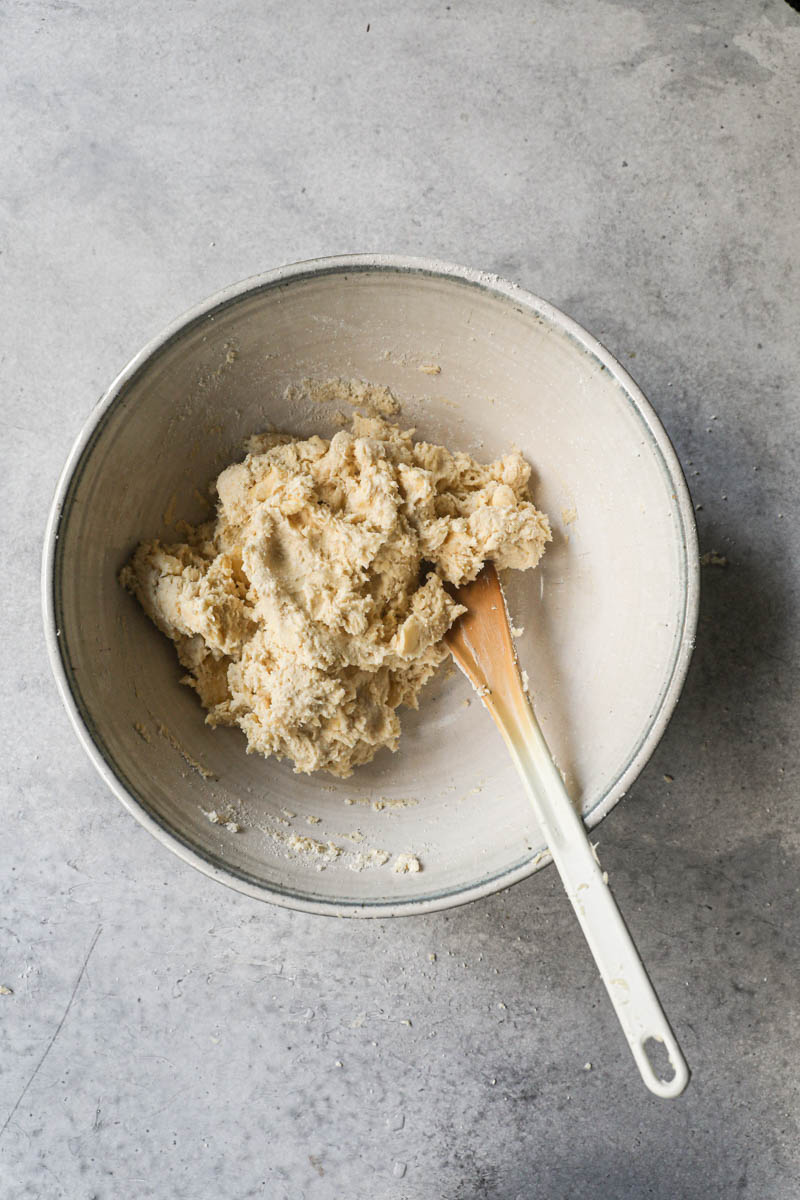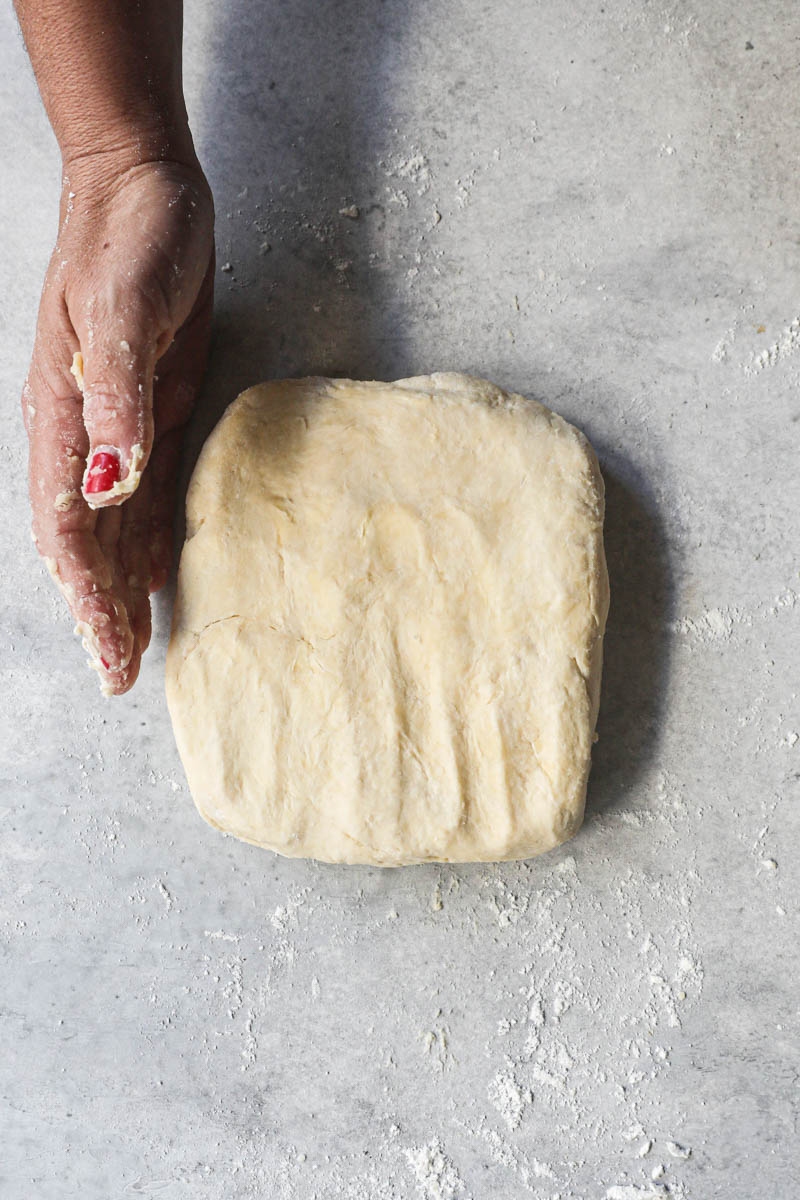 Recipe Notes
When making the dough make sure you leave visible chunks of butter in it, these chunks will form the layers later. We are looking for a marbled effect between butter and dough, that will later become one, as folds pile up.
When adding the water, don't do it all at once, add about 2/3 of the water, mix with a spoon, and see if more is needed.
Once all the water is absorbed by the dough you can finish the kneading by hand inside the bowl first and the finish off on top of the counter (lightly floured)
Once the dough is ready, shape in a small rectangular form cover in saran and refrigerate for about 30 minutes.
Dough at this point might be little sticky, no worries.
For the folds: roll out the rectangle to the 45 cm long (about the length of a regular rolling pin), then fold the bottom third onto the dough, and fold the remaining third onto the dough. Then turn the dough 90 degrees, the fold should always be on your right-hand side and proceed to make another fold by rolling out the dough to 45 cm length once again.
Make sure there is always flour underneath the dough: it will make rolling out the dough easier and prevent it from sticking to the counter and butter coming out from everywhere.
If you feel the dough has become too difficult to roll out, pop it back in the refrigerator before continuing.
After the first 2 folds, rest the dough, covered in saran wrap for 20 to 30 minutes. Then proceed to make 2 additional turns as instructed in the recipe.
The thickness to which you will roll out the dough will depend on the recipe you will using the rough puff pastry for.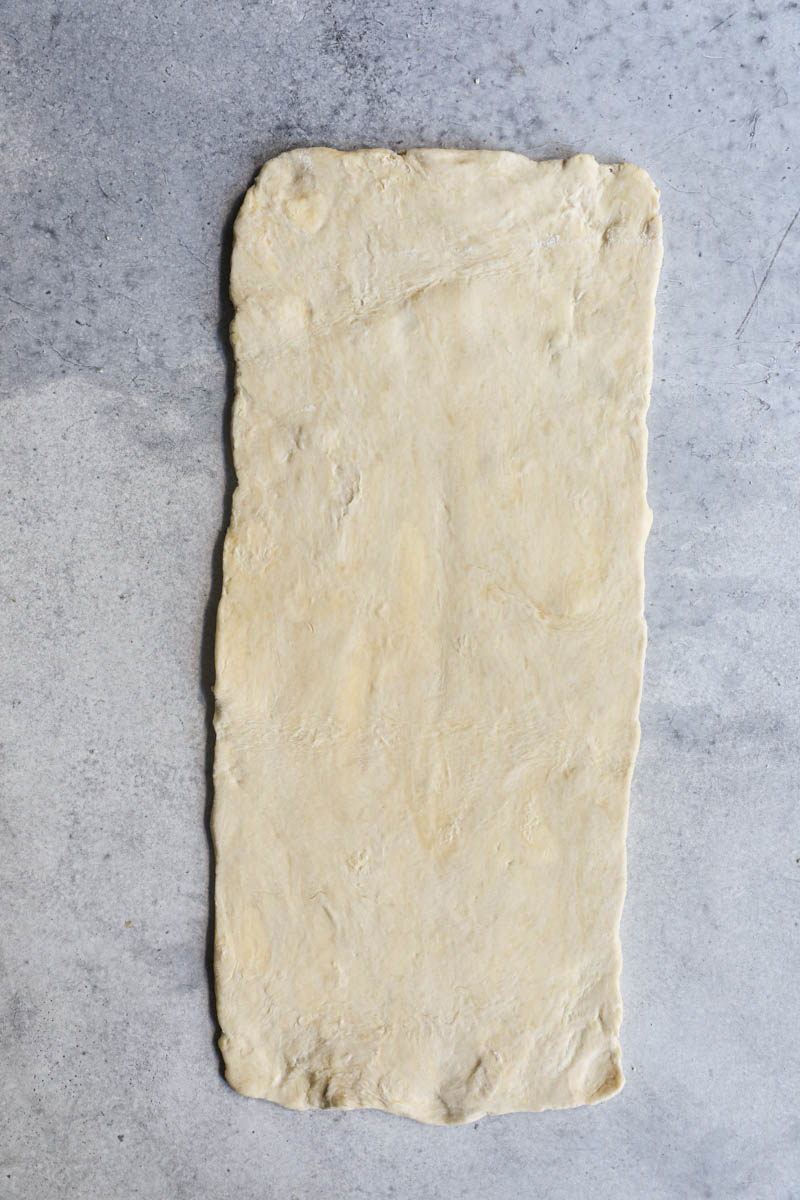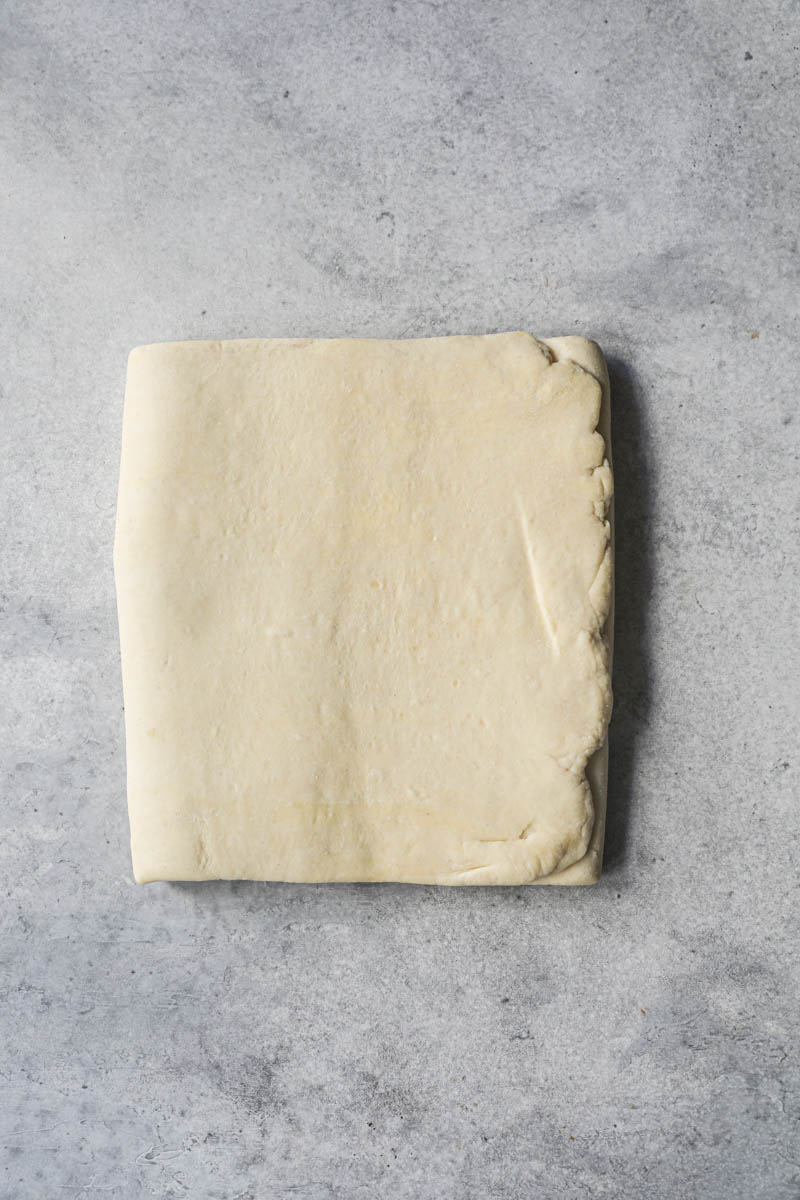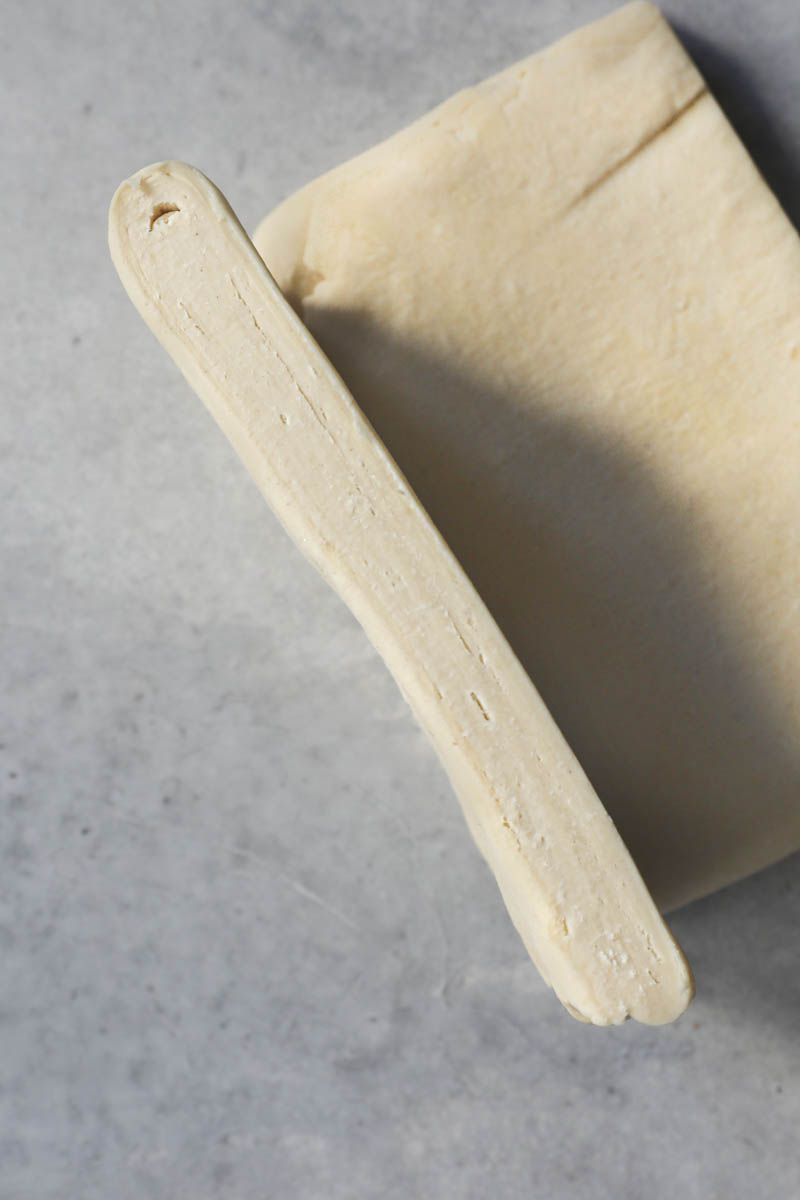 Expert Notes
As this is a rough puff pastry, the number of folds you want to give the dough is up to you. The more folds you make means you will have more layers of flakey dough.
In this recipe I make 5 folds and then roll out the dough to obtain as many layers as a I can.
You can however just make the first 2 folds and stop there. Then roll out the dough and use as needed. It will still be super flaky and have layers. Completely up to you!
Storage tips
This puff pastry recipe keeps in the refrigerator for up to 2 days wrapped in saran wrap. Then remove, roll out and use it as needed.
It can also be kept in the refrigerator rolled out and ready to use, placed over a baking tray or board lined with parchment paper and covered in saran wrap. Keeps for up to 2 days as well.
Freezer instructions
Good news is after the work you've put in, this easy rough puff pastry recipe can be frozen!
Once you have finished folding the dough, wrap in saran wrap twice, place in a freezer container or bag and place in the freezer. It keeps for up to 3 months.
You can use half the puff pastry to make a quiche for example, then freeze the second half for later.
You can also make a double a batch and freeze all of it. Think of how happy you will be making your future you! Note: if making a double batch, either work with half a batch at a time when folding the dough or roll out the dough to about 60 cm when making the folds!
To defrost: place in the refrigerator overnight, then roll out and use as needed.
How to use rough puff pastry
This flaky pastry can be used to make any number of desserts and savoury dishes. Just to name a few:
If you made this recipe I would really appreciate it if you leave a rating or comment below! Also, if you share on social media please use #cookwithbelula, I would love to see what you create!