I love caramelized onion quiche. I could have it every single day. Back in Argentina, at my mother's house, we used to have quiche every weekend. Making quiche takes me back to Buenos Aires, even though it is a very French thing to make. This caramelized onion tart is so good you will want to have it every day.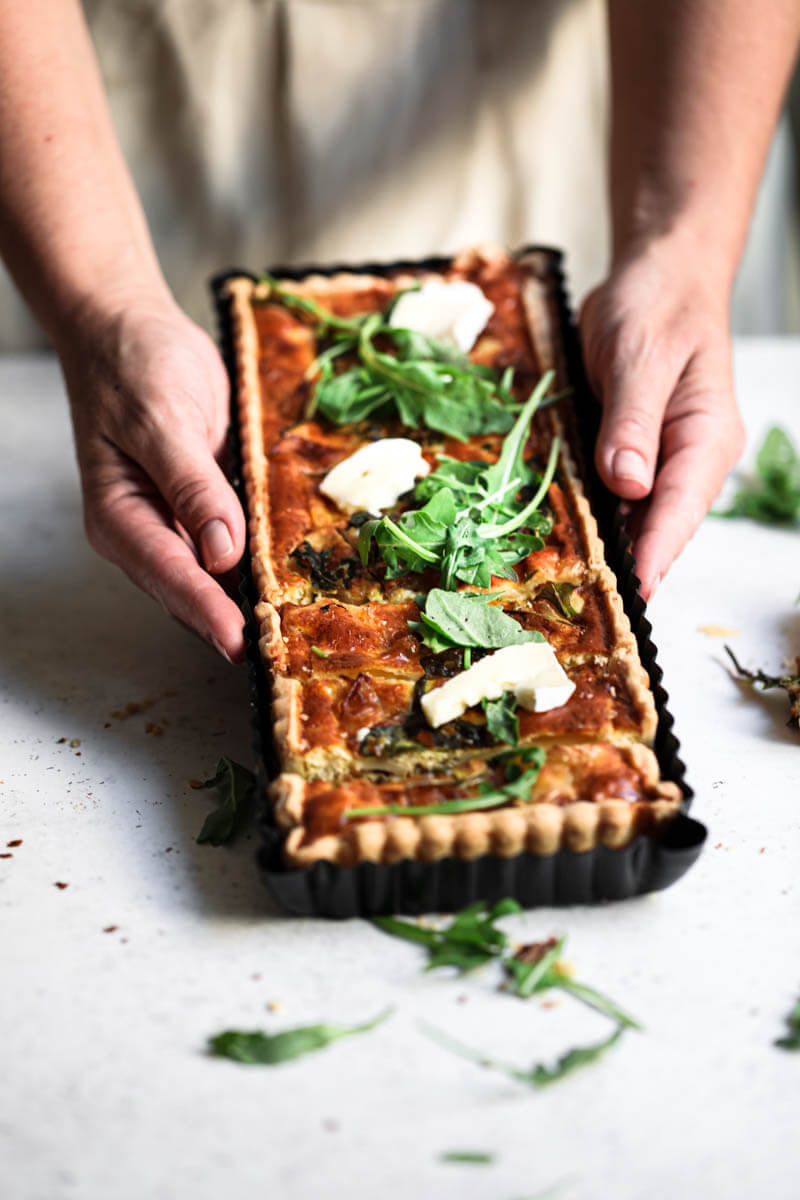 How To Make Quiche Crust?
You can find a detailed; step by step explanation and recipe here Shortbread Crust. If you don't feel like making it, you can always use a store-bought quiche crust 😊.
How To Make Caramelized Onions?
To make caramelized onion you need to slice the onions first. The proper French technical term would be "émincer", which refers to a form of slicing the onion. Peel the onions and cut them in half. Make an incision as to extract the knot of the onion (it is what holds it together). Turn the onion with the knot facing you, and slice as thinly as you can. You can watch how to slice on onion in this video.
In a pan melt the butter. Add the sliced onions and cook over low/medium heat until cook slowly until they are soft, and translucent. Stir from time to time. Season with salt.
Once the onions are cooked through, brown them over medium heat without burning them!
To make caramelized onions the key is being patient and stir from time to time. We do not want browning right away. That is why I cook the onions very slowly. Also, some people add sugar to make caramelized onions. I do not. They are sweet enough without adding anything extra. Try it out!
You can use caramelized onions in many recipes; pizza toppings, salads, as a garnish for chicken or meat, in sandwiches. You name it.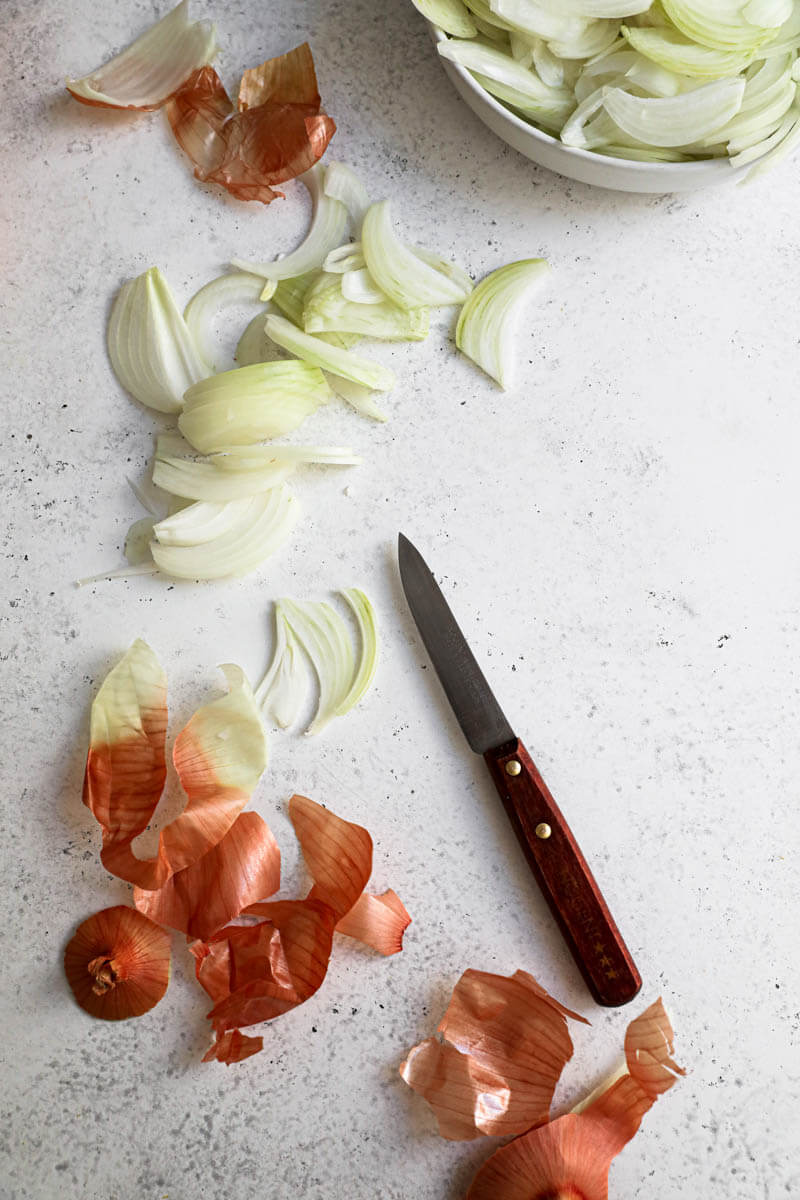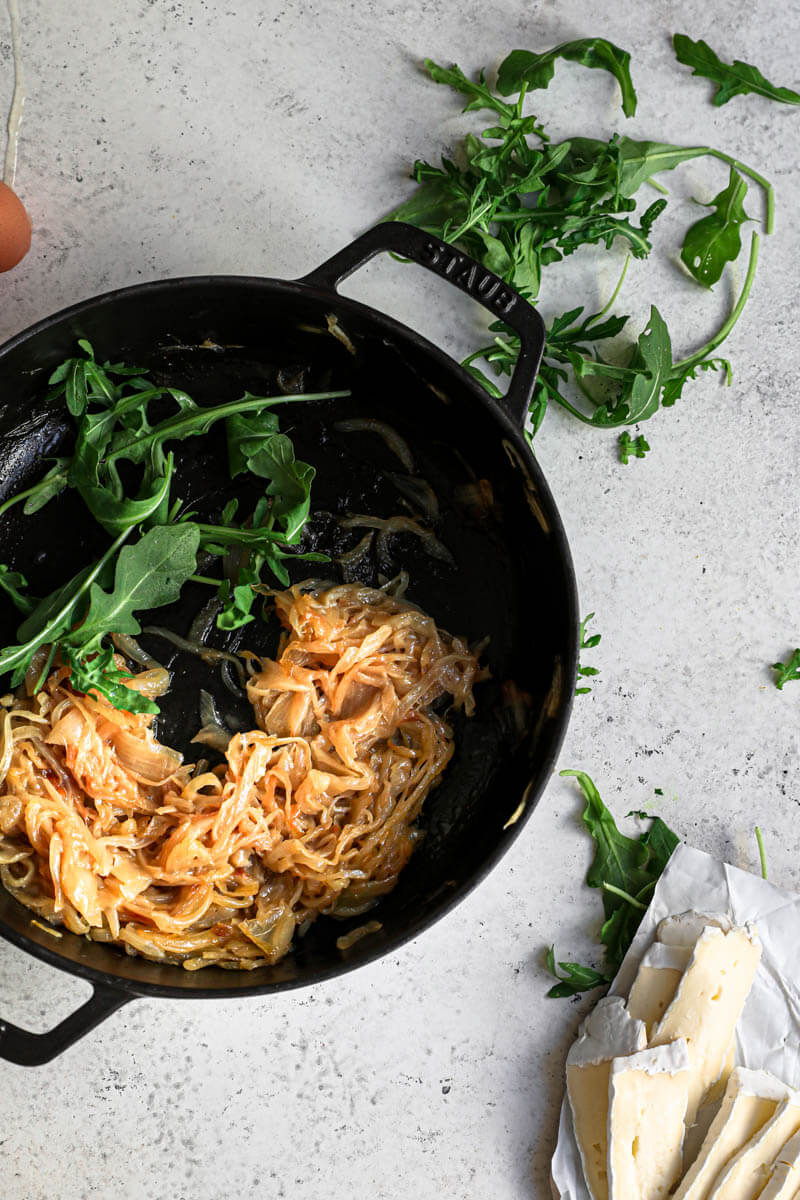 How To Blind Bake The Crust?
The reason why it is important to blind bake the pie crust for this caramelized onion tart is to prevent it from getting soggy.
To blind bake the crust you need to line your lined quiche crust with parchment paper and fill it with rice (beans can also do the trick, but they are smellier). The added weight prevents the crust from rising in the oven.
And now proceed to blind bake: bake in two times: 10 minutes with the rice, and 10 more minutes without the rice or the parchment paper, or until the crust is slightly cooked but without browning or colouring.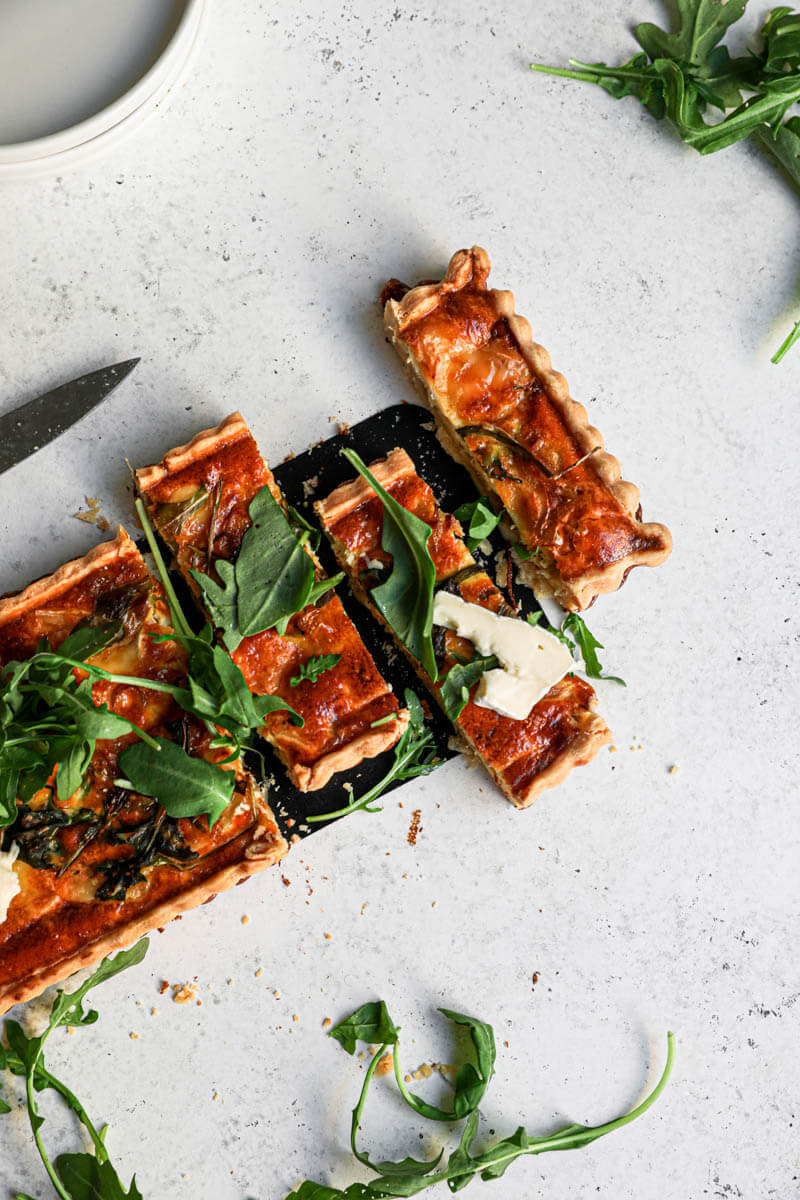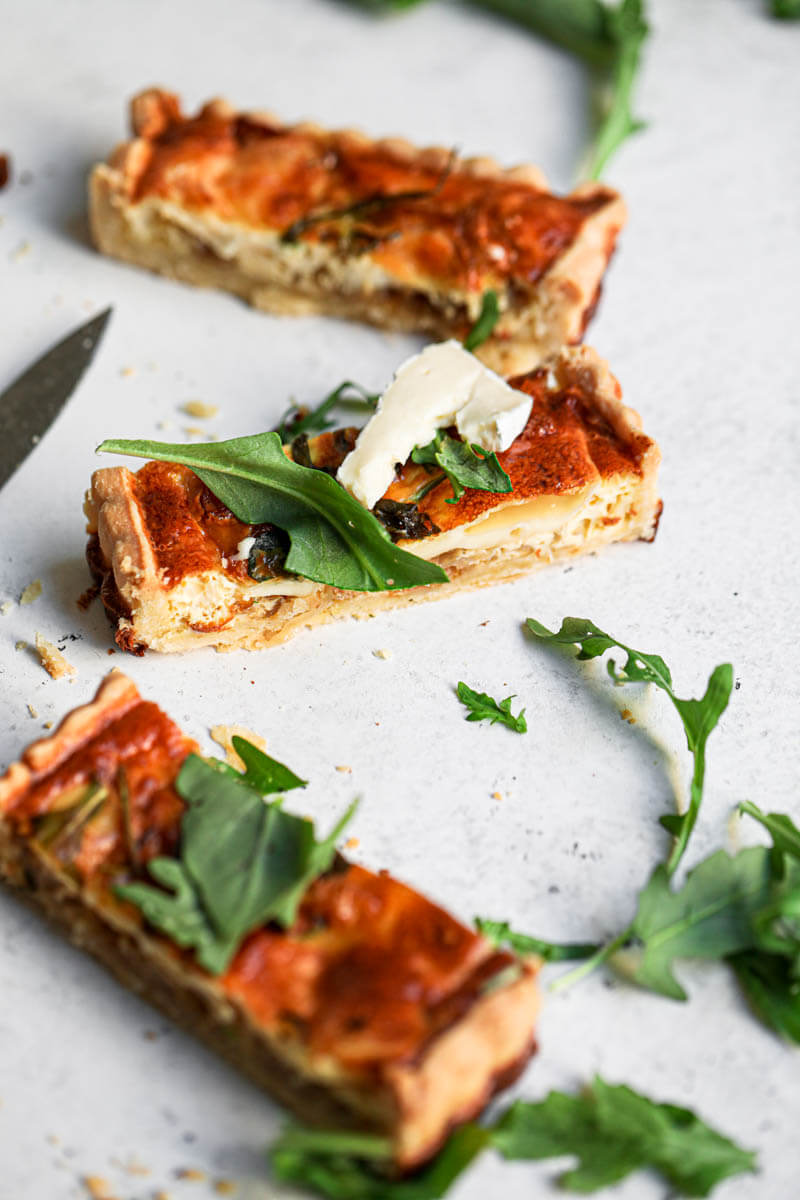 How To Assemble This Brie & Caramelized Onion Tart?
Place a layer of caramelized onions on the bottom of the pan, followed by a layer of sliced brie cheese, topped by another layer of caramelized onions. Finish off with fresh arugula.
Pour the quiche batter over the filling until covered.
Bake until golden.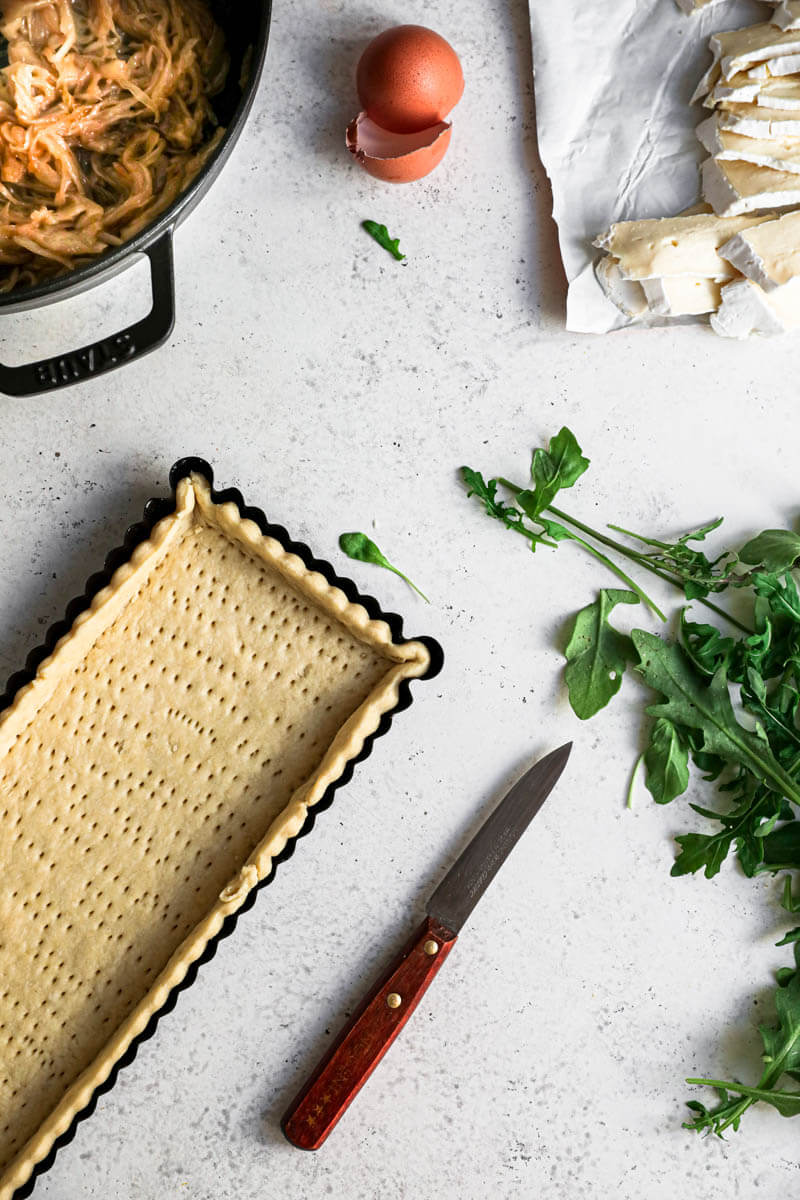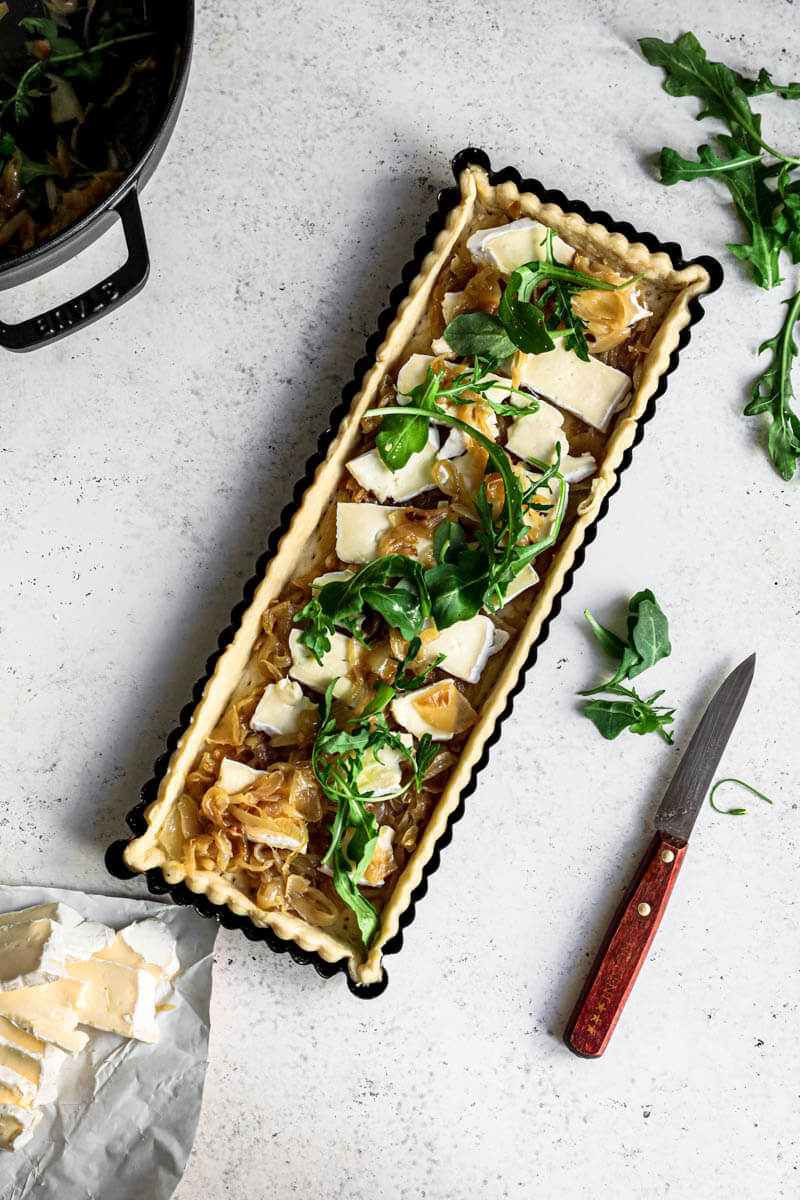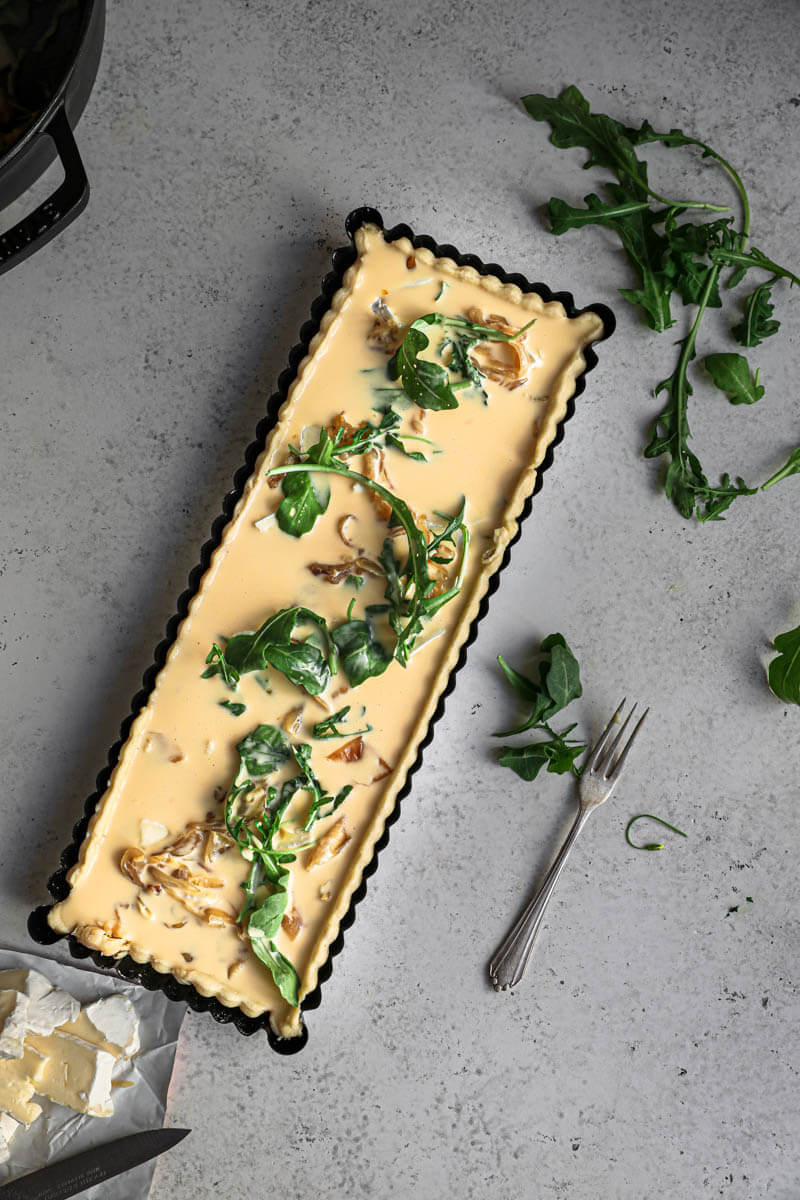 Can You Freeze Quiche?
You can freeze quiche. To do so, when baking the quiche remove from the oven when it has set but it has not yet started to colour.
Let it cool down at room temperature, unmould and cover in plastic wrap. Transfer to a freezer bag and keep for up to 1 month. You can also freeze this caramelized onion quiche divided into slices.
Defrost overnight in the fridge. Bake until golden. Enjoy!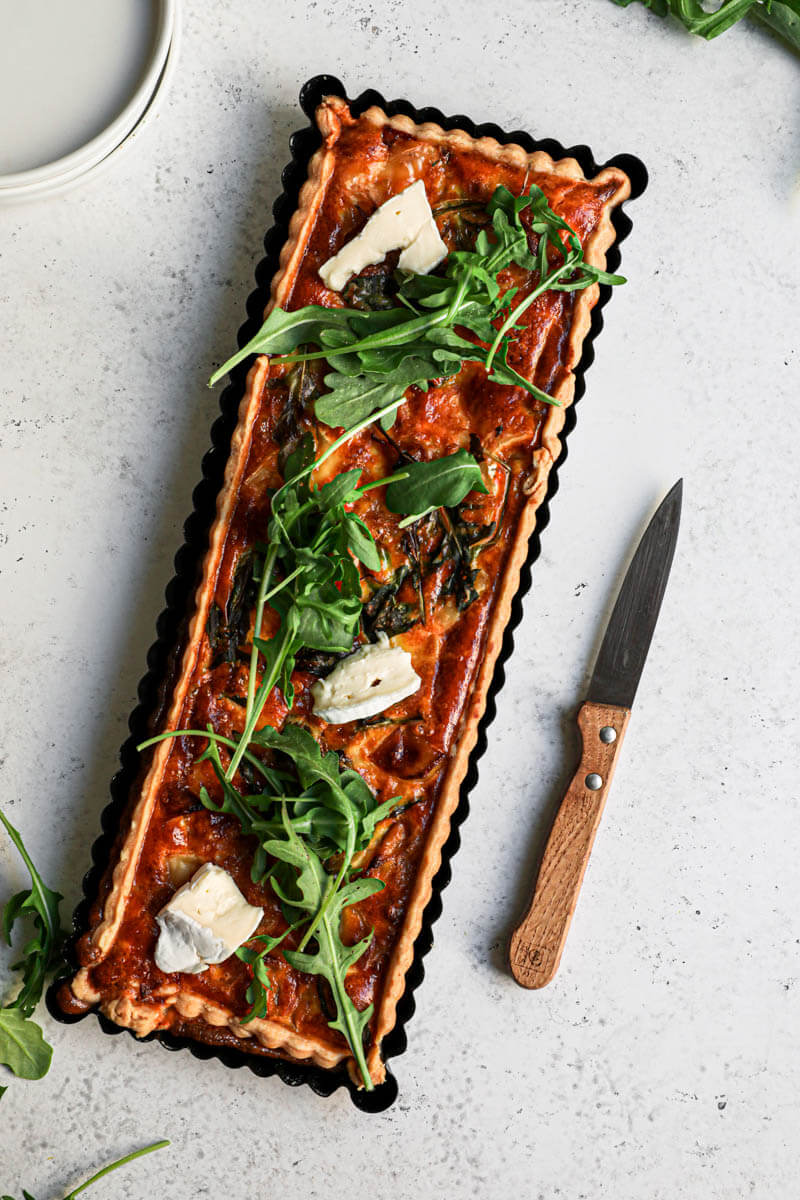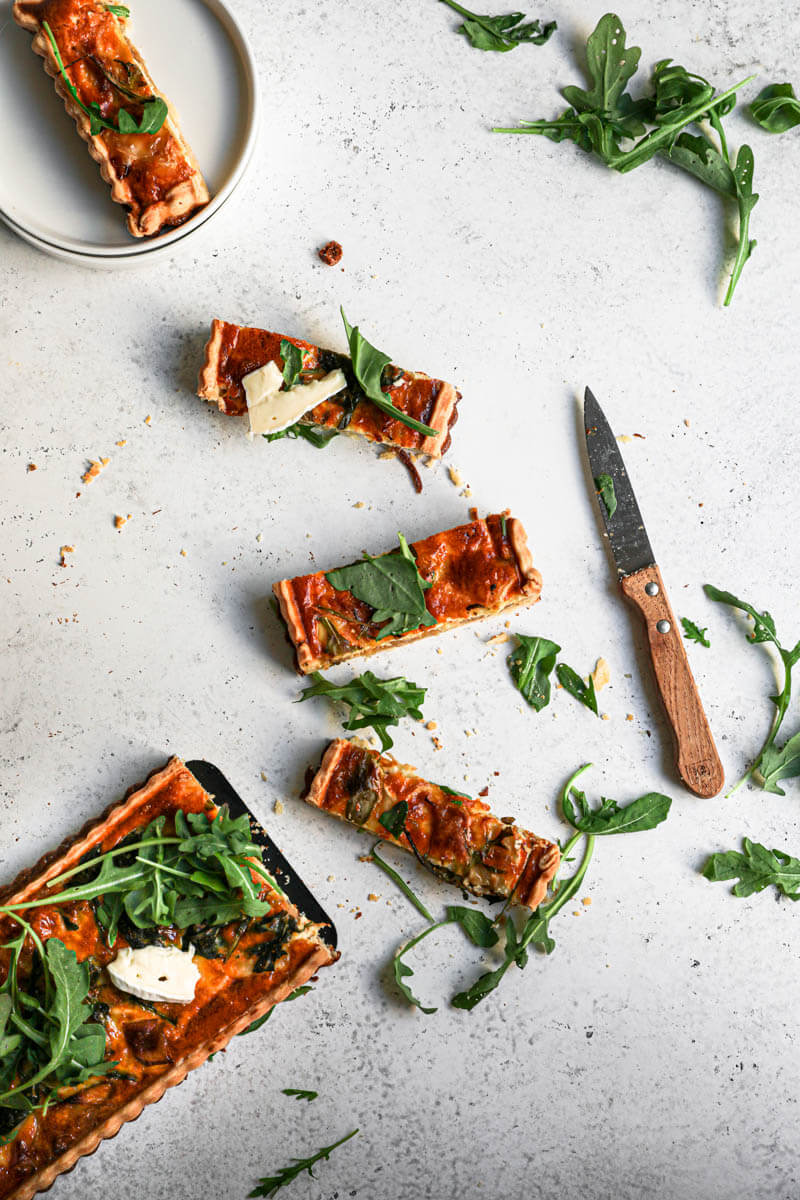 If you made this recipe I would really appreciate it if you leave a rating or comment below! Also, if you share on social media please use #cookwithbelula, I would love to see what you create!