Swiss Meringue Cookies (Meringue Kisses)
This Swiss meringue cookies recipe will walk you through every step on how to make Swiss meringue for making meringue kisses. They keep for up to 2 weeks and are a great gift idea.
These swiss meringue cookies are easy and straight forward to make. This recipe will take though all the steps on how to make Swiss meringue from scratch. It will also give you valuable tips for piping out these meringue kisses (with or without a piping bag, I got your back!), as well as notes on how to bake these cookies and when to know they are ready! These Swiss meringue cookies can be enjoyed as is, they can be filled with chocolate ganache, lemon curd, raspberry jam or dulce de leche to name a few ideas. And you can even use them to decorate a dessert or cake! They make for perfect edible gifts as they keep for up to 3 weeks.
Ingredient Notes
Egg whites: a few days old egg whites work best. Leave them at room temperature for a couple of hours before ready to use.
Powdered sugar: this recipe calls for powdered sugar. You can replace it with granulated sugar if you prefer. Make sure it has completely dissolved when warming up the meringue over the water bath.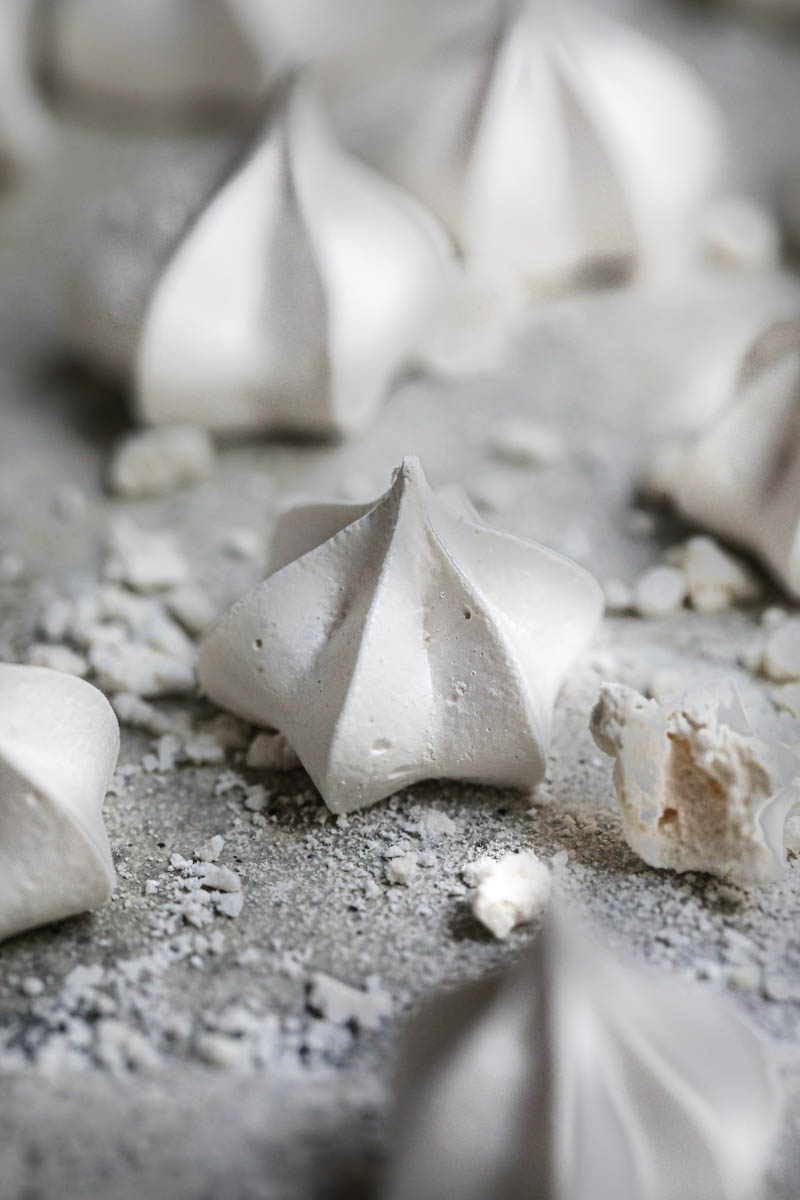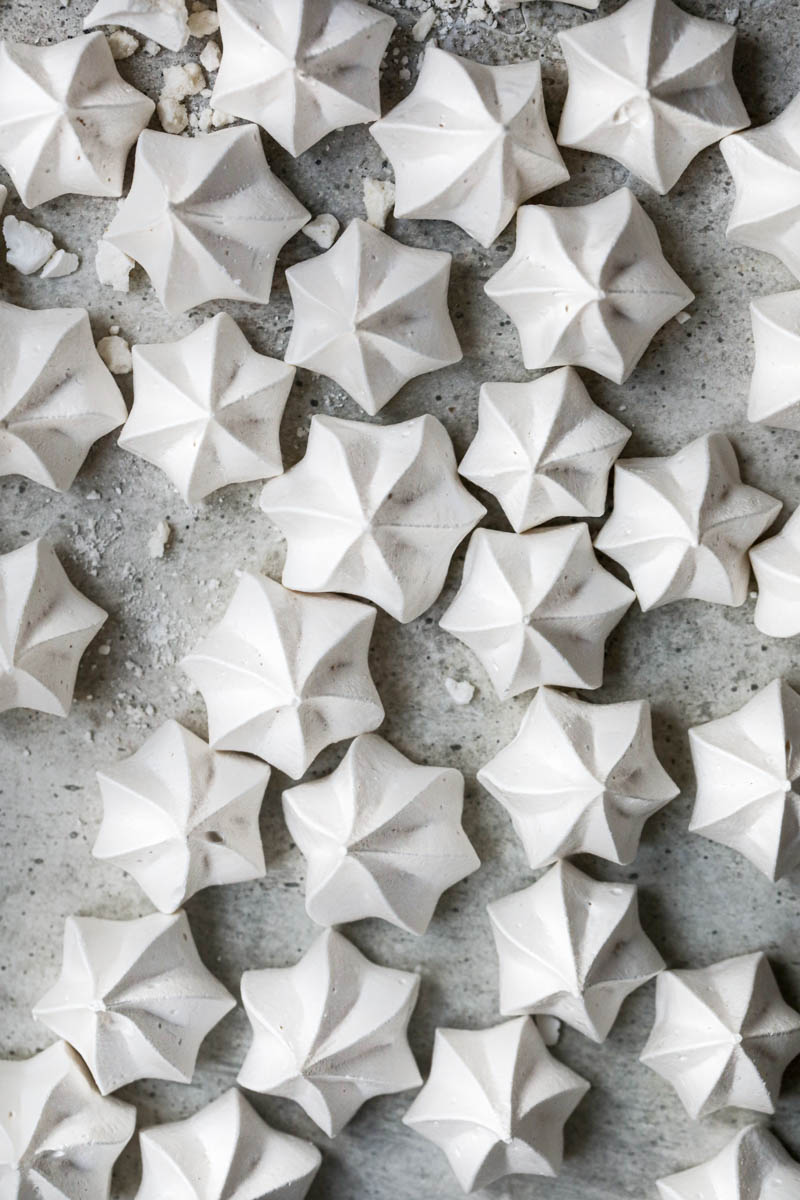 Material Notes
How to make Swiss Meringue
First step for making meringue kisses is to make the meringue. This recipe calls for Swiss meringue, which is rather easy and straightforward to make. It is also very forgiving.
To make Swiss meringue you simply must:
Warm up the egg whites and the sugar over a water bath to 55C° - 60 C° (140F)
Beat the egg meringue to stiff peaks using a whisk attachment of your mixer.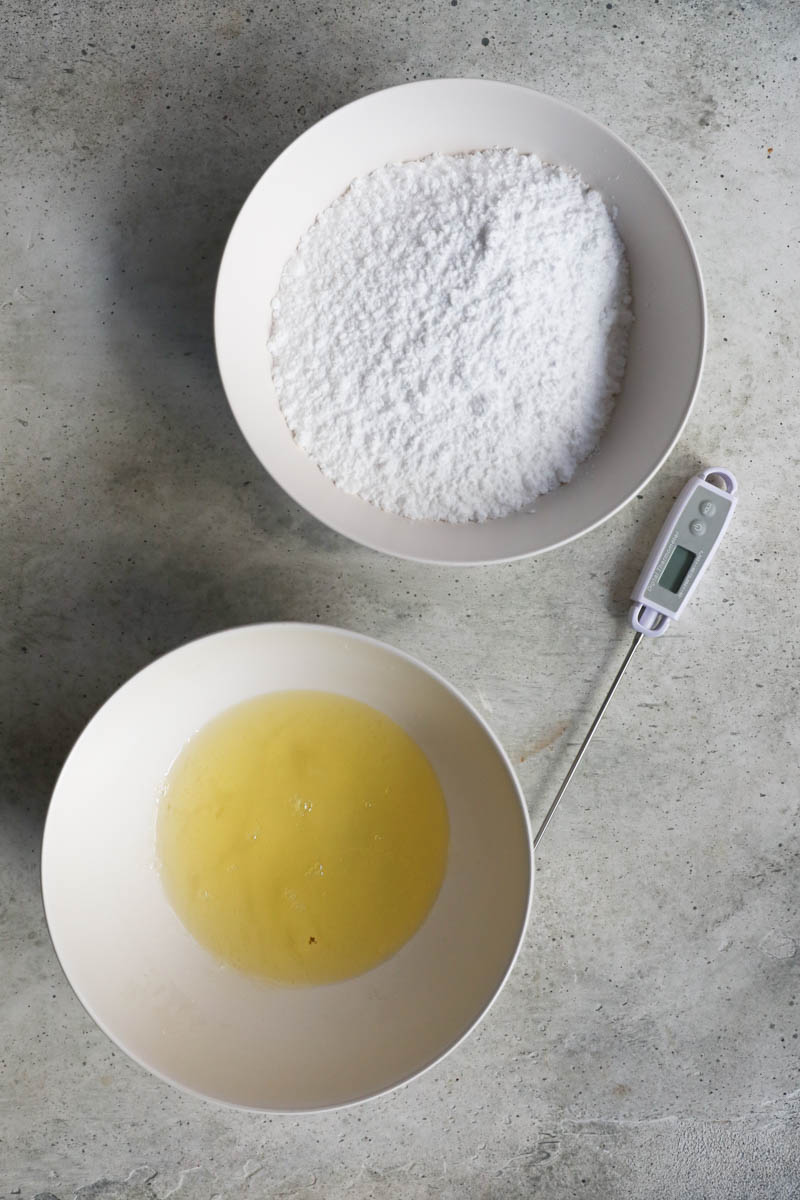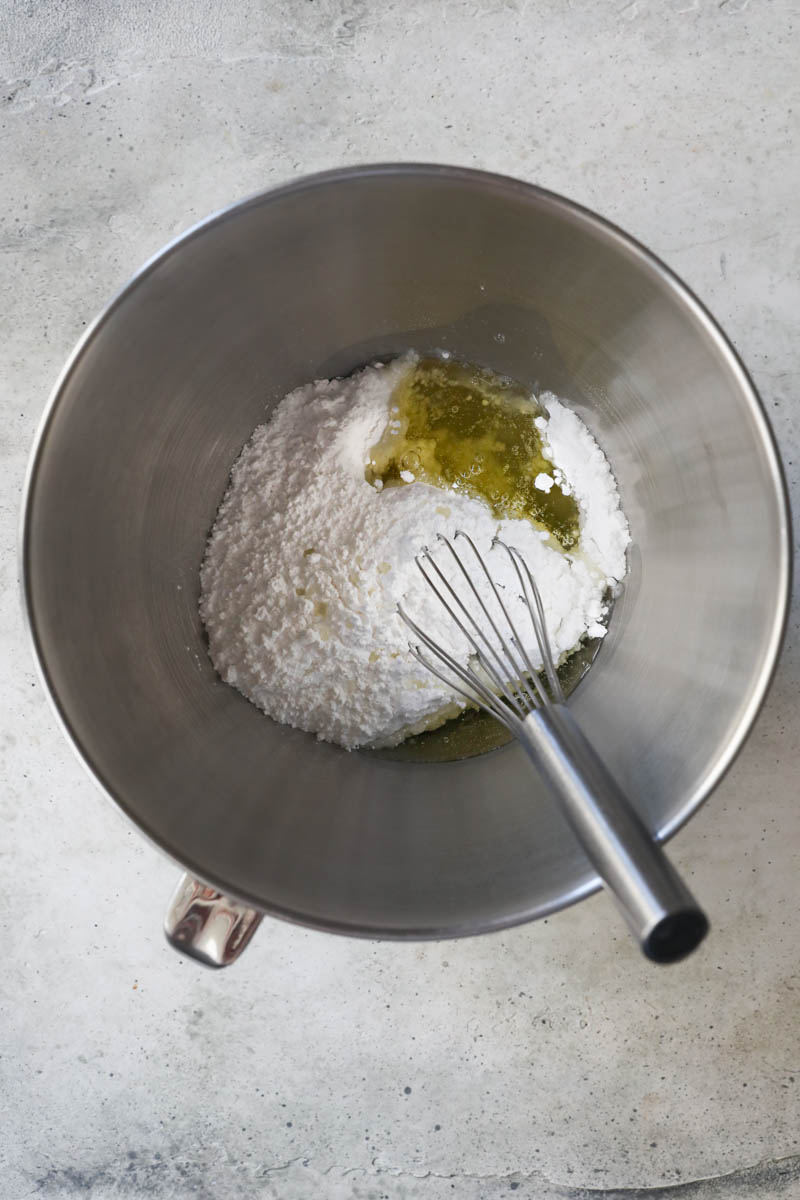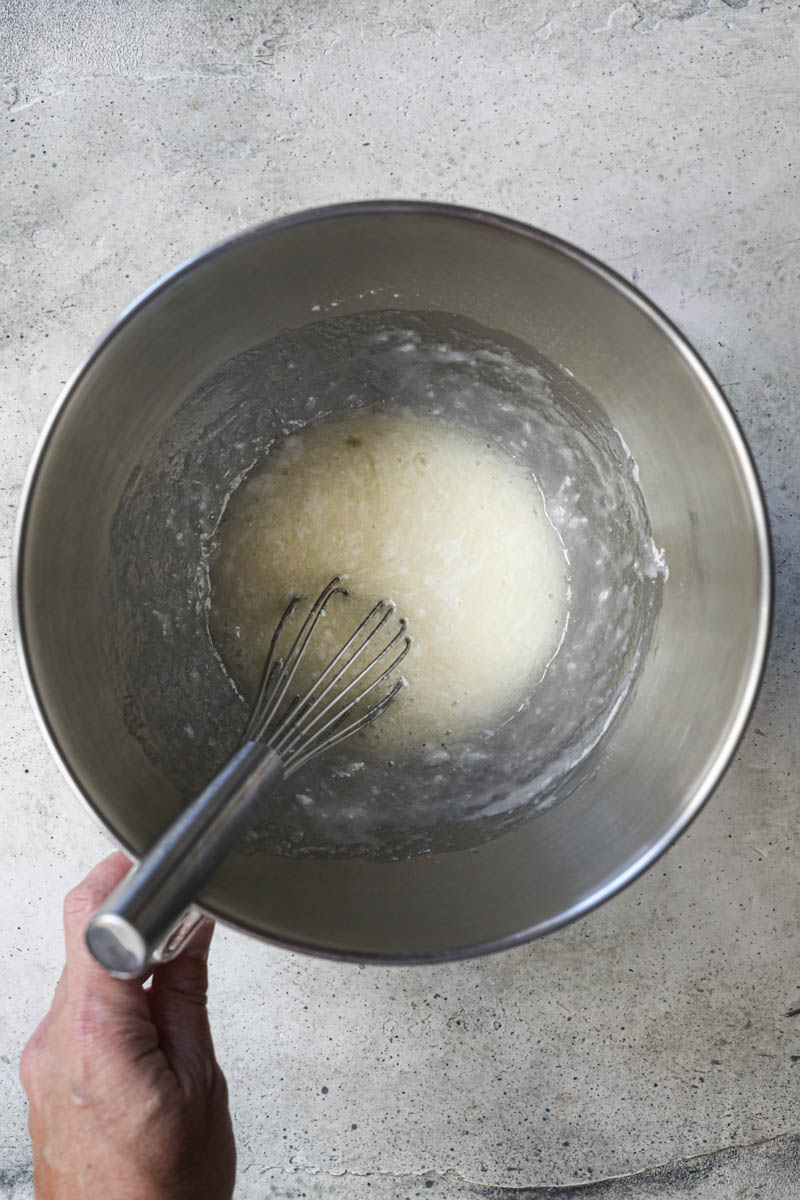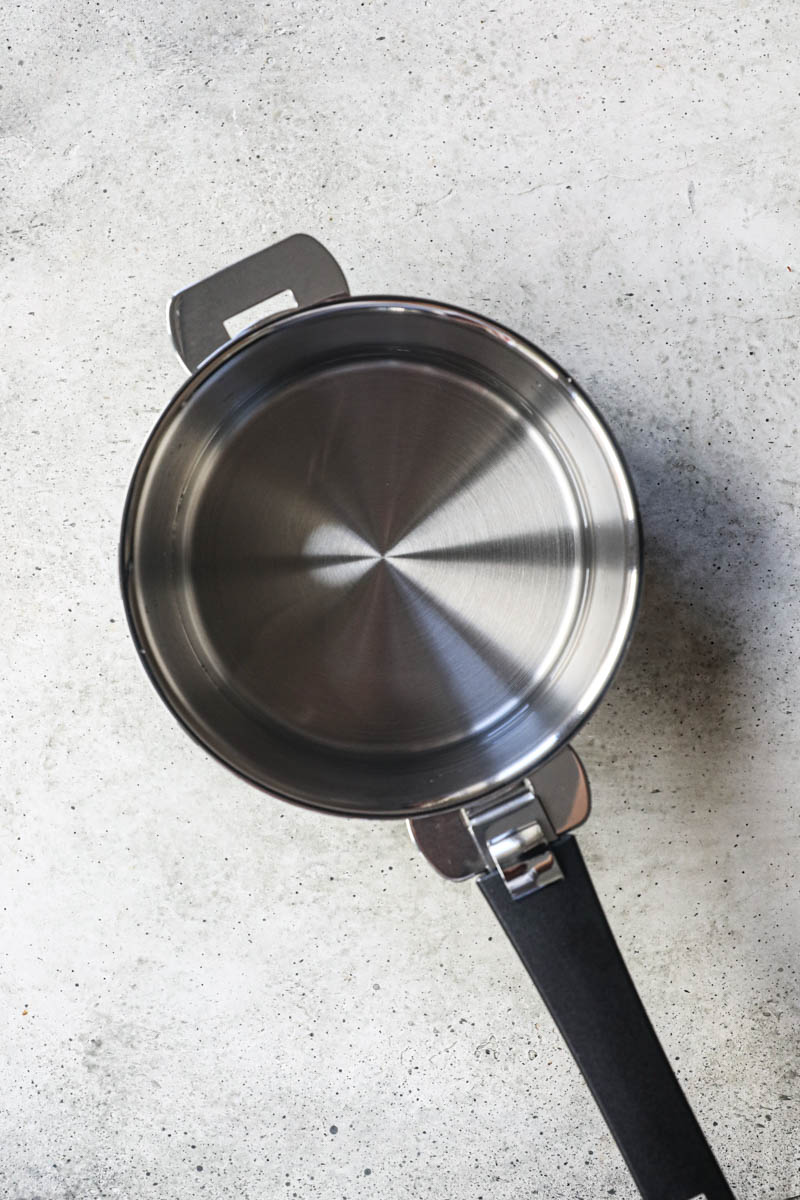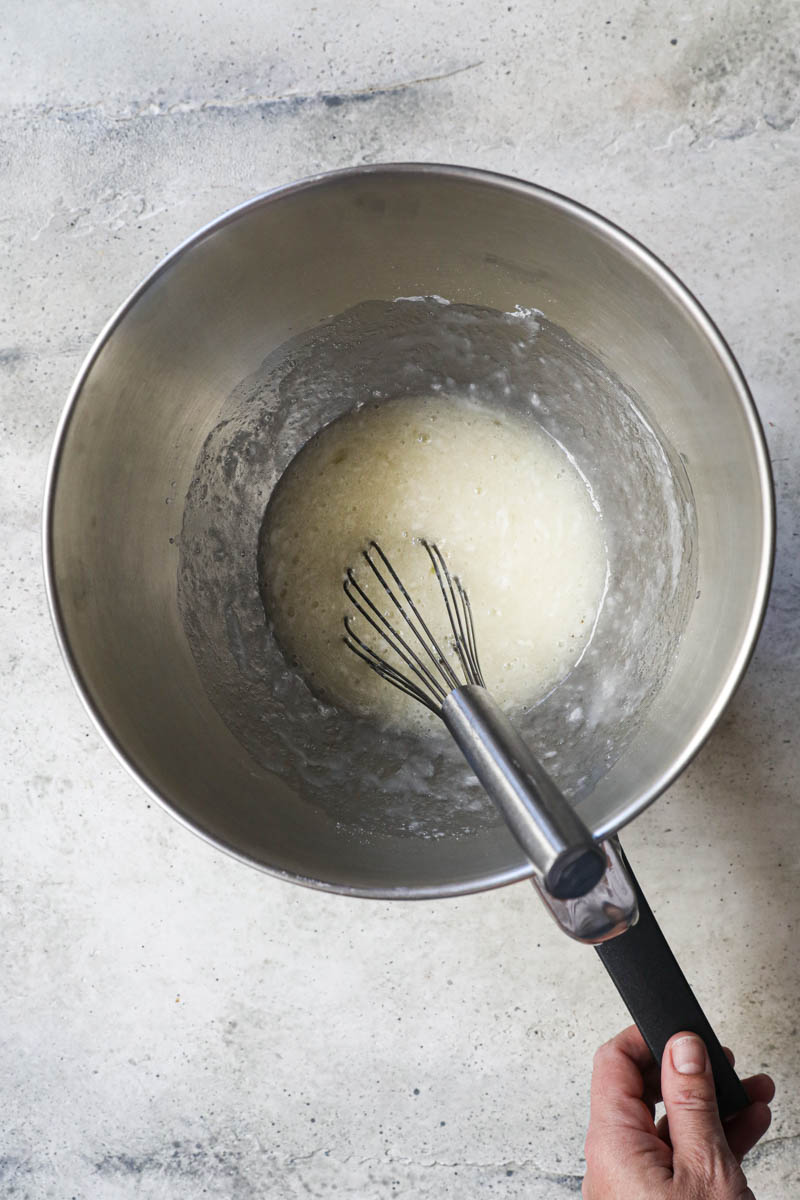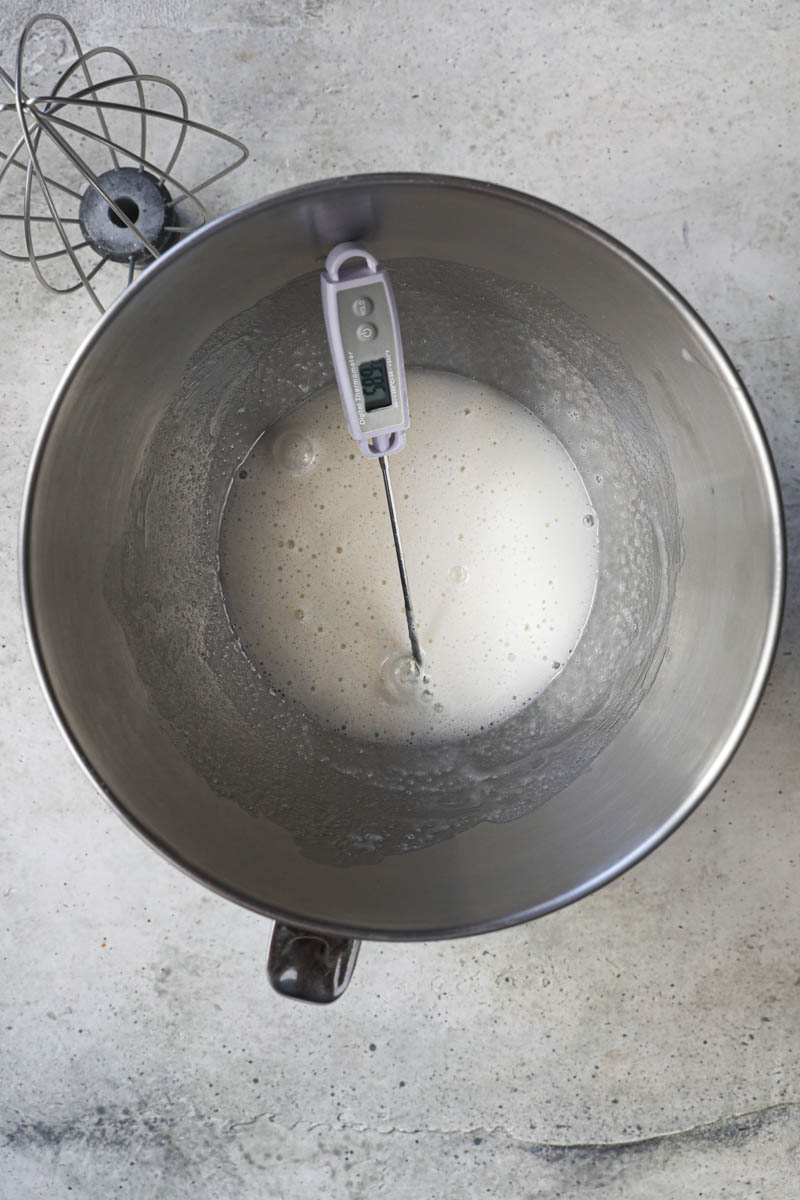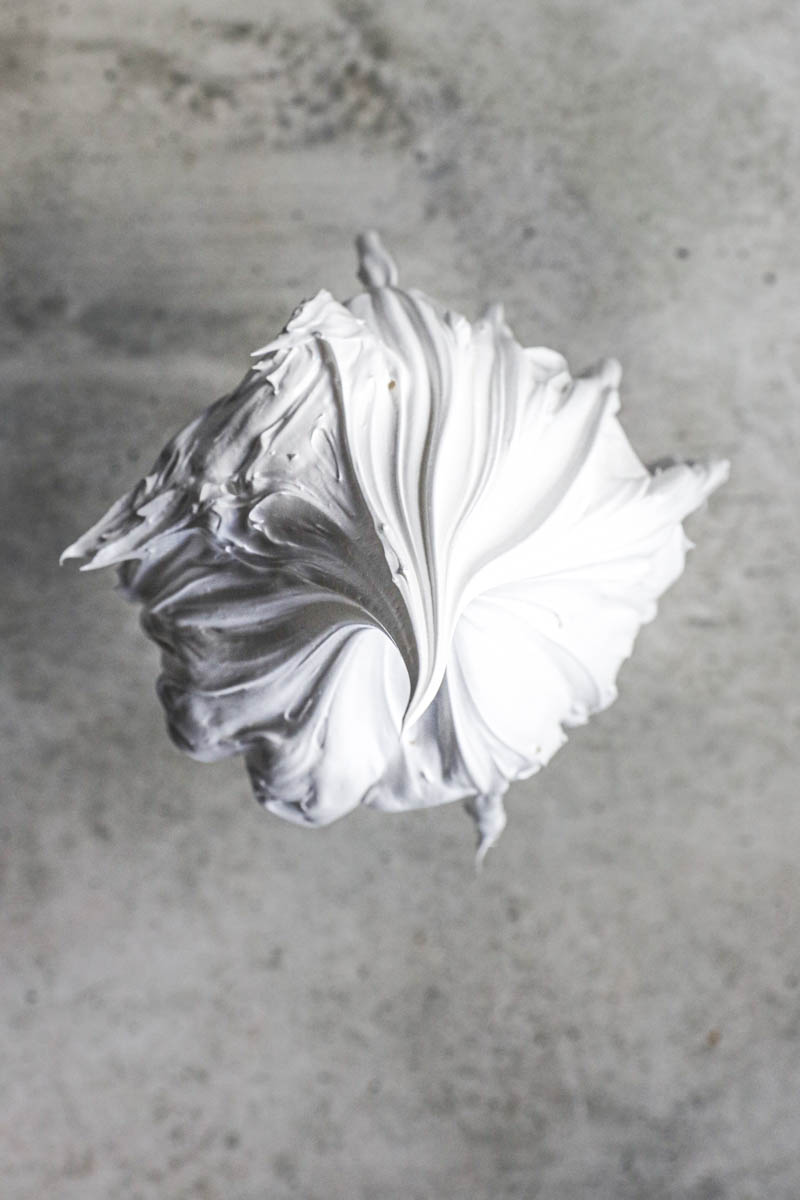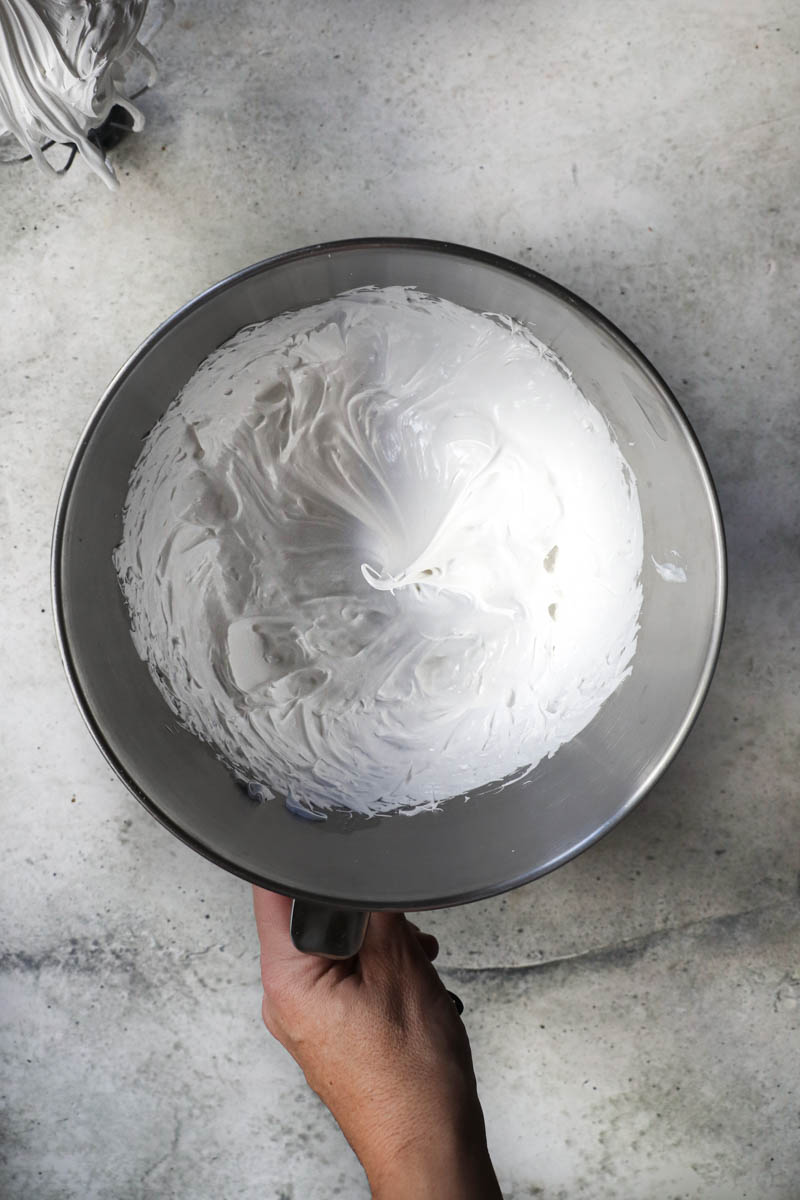 Recipe notes on making Swiss Meringue
If you don't have a thermometer, you can still make Swiss meringue. To verify the temperature: make sure the sugar has completely dissolved into the egg whites, the mixture must be warm but not super-hot to touch. The color of the mixture has changed, and it is now whitish and foamy.
Whisk the egg whites until the outside of the bowl is no longer warm when you touch it. The meringue should be shiny, smooth and hold stiff peaks.
To test for stiff peaks, remove the whisk from the mixer and turn it over. The meringue should hold up without falling to the side. That means its ready.
Notes on piping out Meringue kisses
If you don't have a piping bag, you can make your own! Grab a plastic bag or a Ziploc bag and cut out one of the bottom edges. Done! If you have a piping bag place it inside the hole you just made, if not, no worries! You can still make Swiss meringue cookies.
Prepare your piping bag (or Ziploc 😉) by placing the piping tip inside, then cutting off a small part to be able to fit the piping tip inside. Start small, then, if necessary, cut off the piping bag wider. If you cut off too much, the piping tip might not hold up and fall through!
Prepare the baking trays: place a small drop of meringue onto the 4 corners of the tray, then place a piece of parchment paper over the tray and press it down making sure it has stuck to the tray. If using silicone mat this step is not necessary as the mat is heavy enough and wont budge during baking as a piece of paper would with the wind created by the convection oven.
Turn the piping bag right above of the piping tip, making a sort of tourniquet to close it off and prevent the meringue from falling off while you fill in the piping bag.
Place the piping bag inside a tall glass and open the edges to the sides of the glass.
Fill the piping bag with the Swiss meringue. Don't use all the meringue, do this in stages, because if the bag is too full it will be more complicated to manipulate and pipe out the meringue cookies.
Turn the piping bag to open it up and apply slight pressure to bring the meringue to the edge of the piping tip.
Place the piping bag perpendicular to the baking tray, without touching it, leaving some space between the tip and the tray (not too much) and apply slight pressure until you are happy with the size of the meringue kiss. Then stop applying pressure and pull the piping bag upwards.
Continue to do this, piping out the meringues staggered on to the baking try, until you have no more Swiss meringue left.
If you are not using a piping tip, follow the same procedure, the forms might be uneven, but they will still be pretty and above all delicious.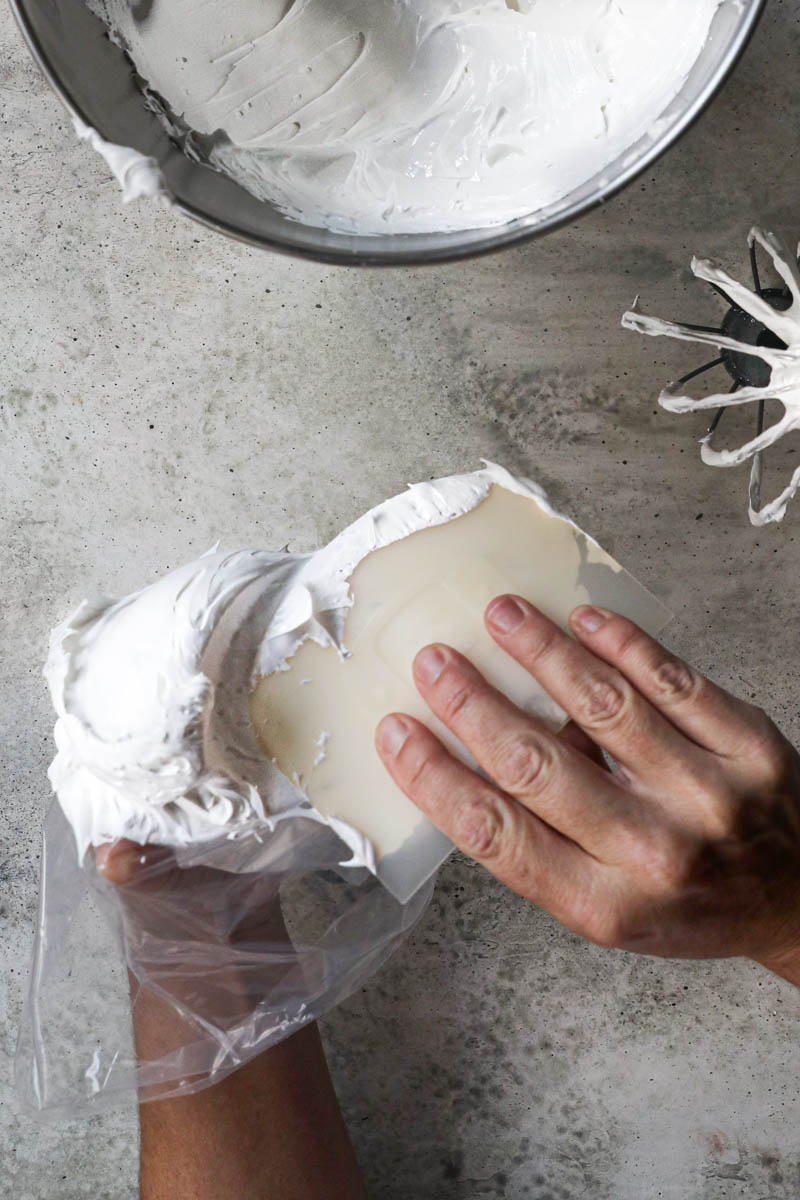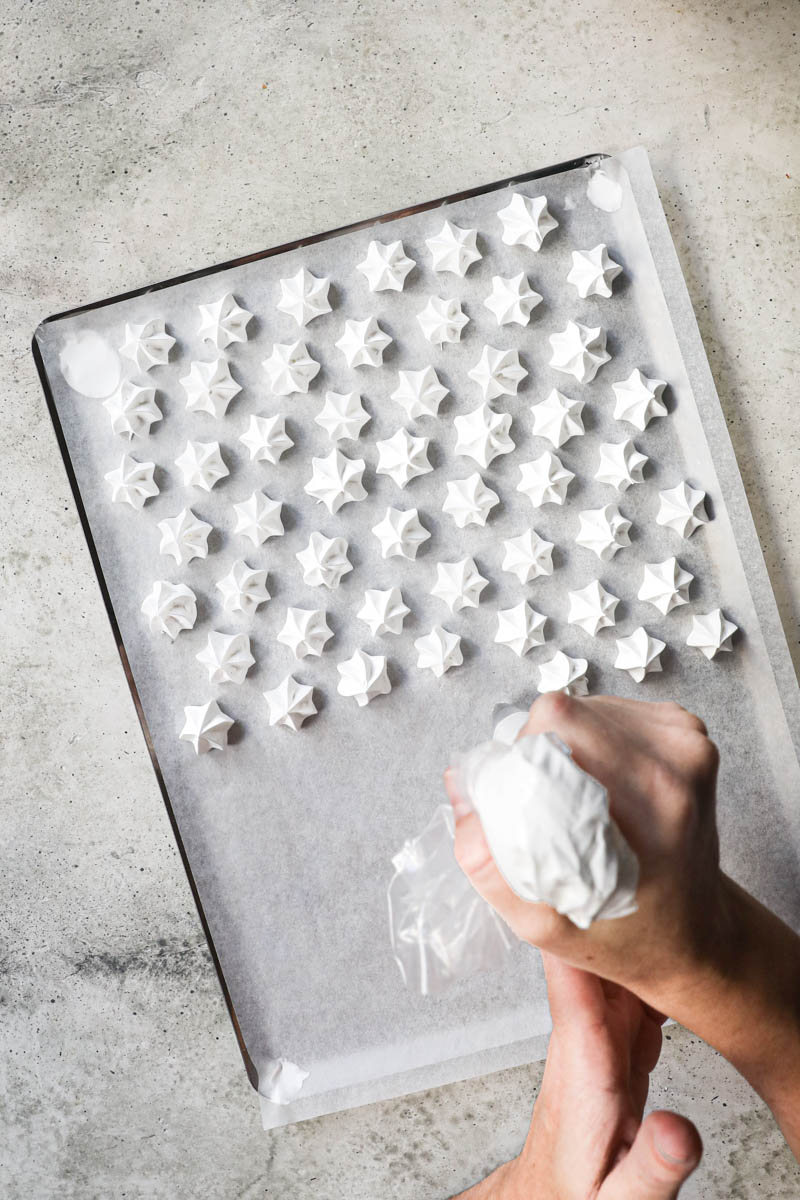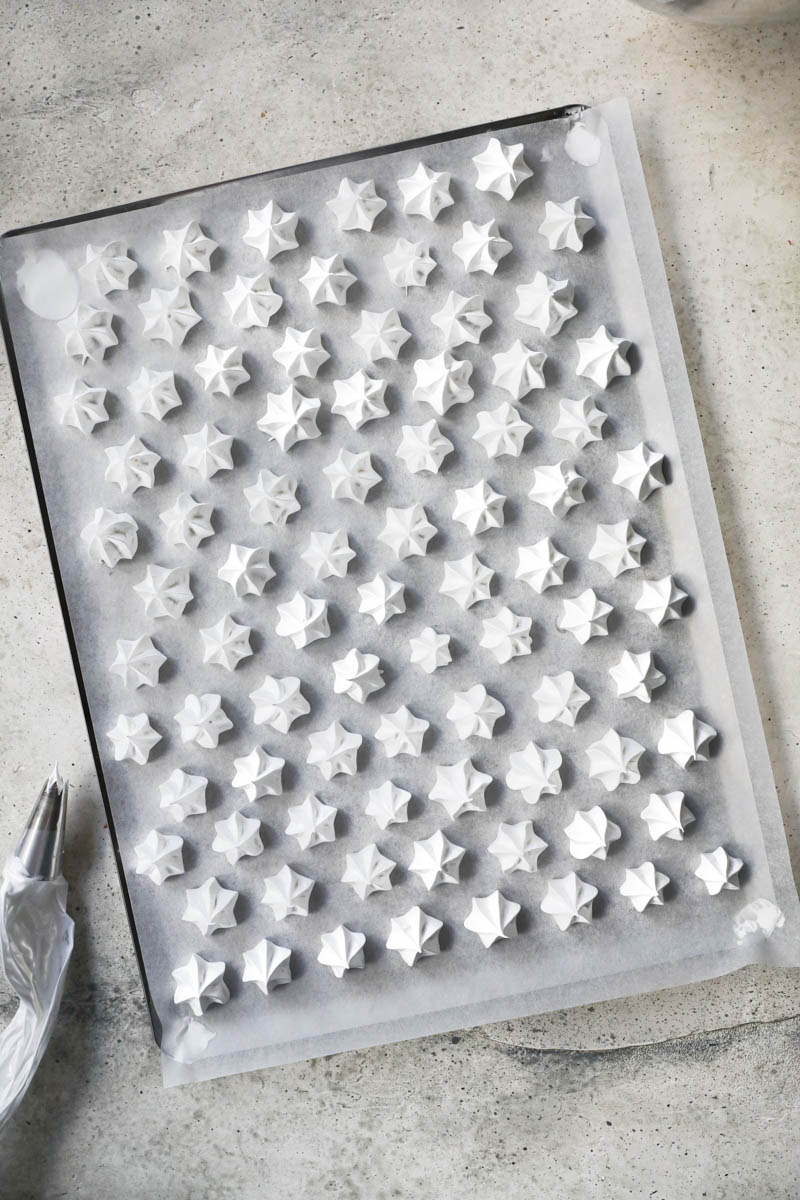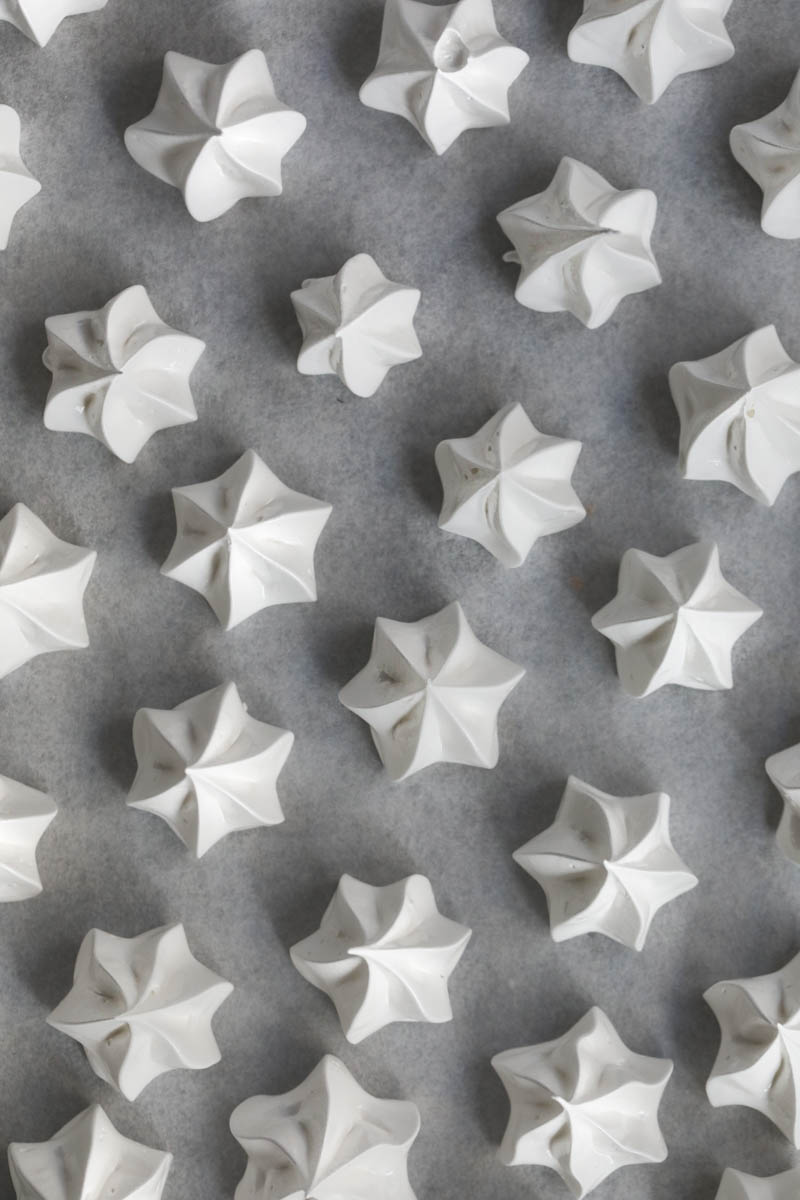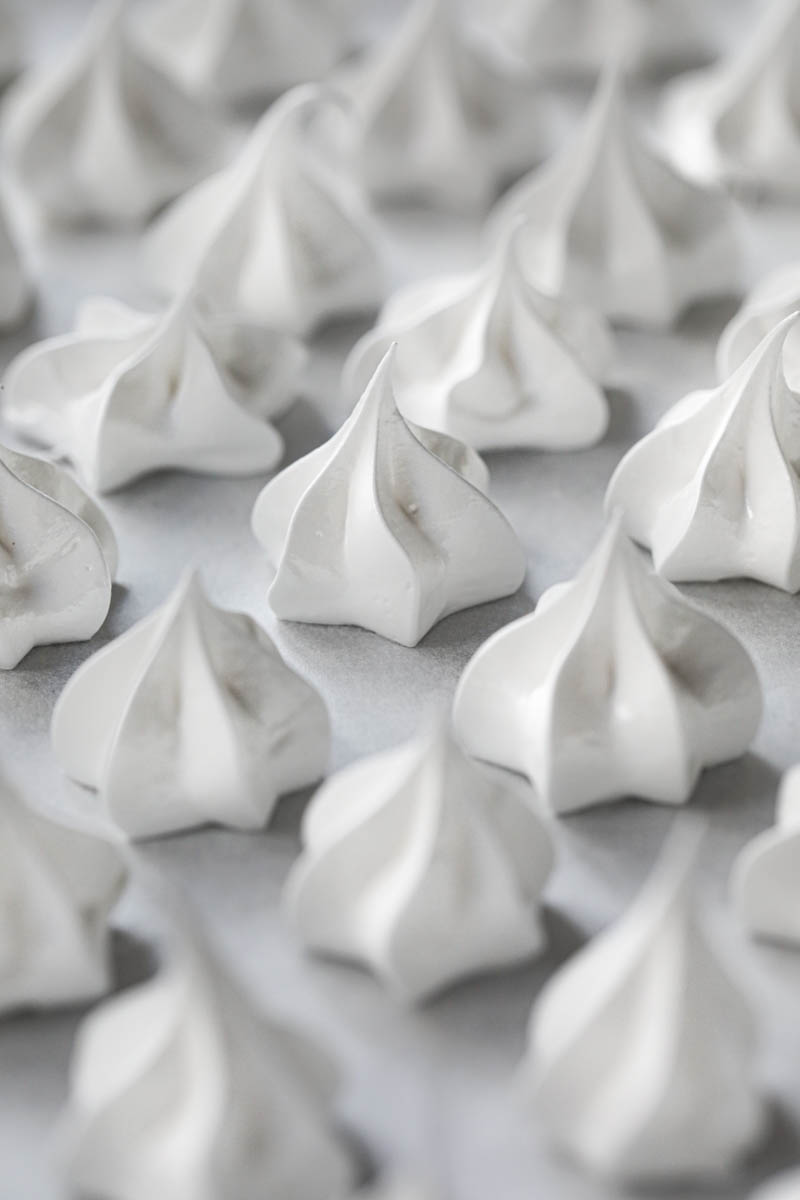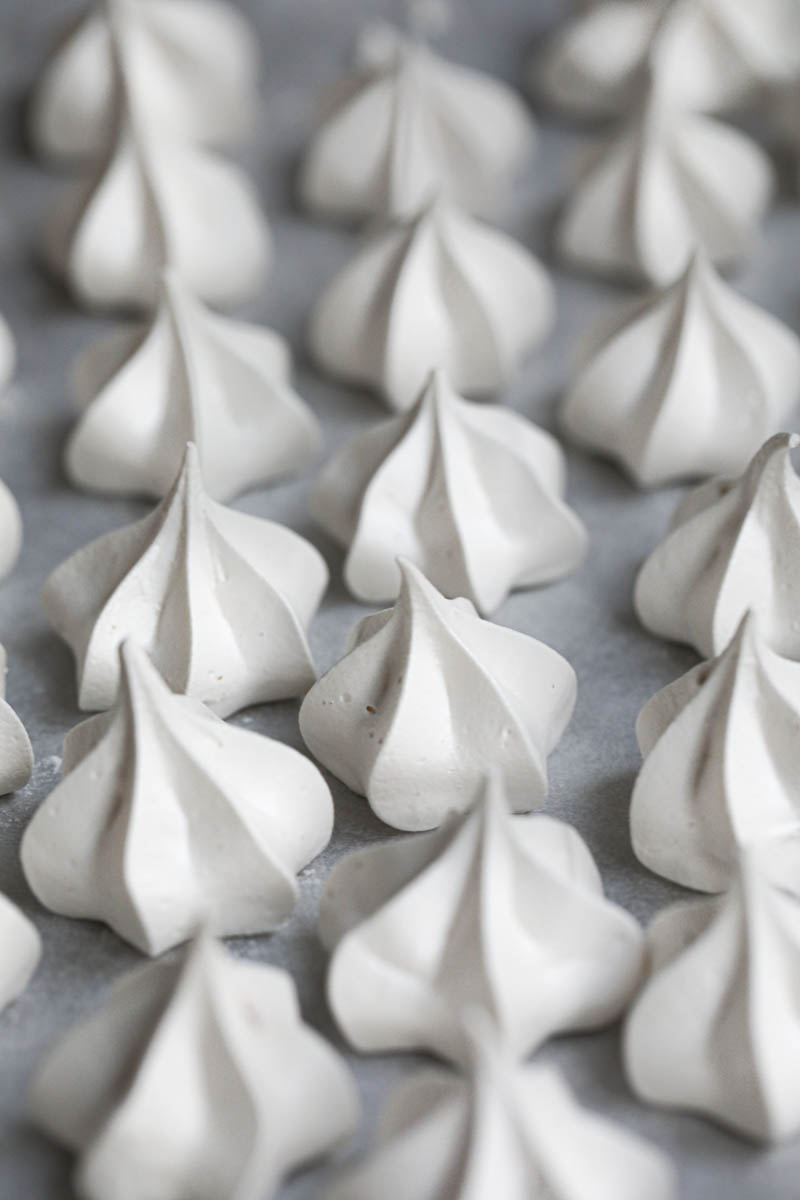 Notes on baking the Swiss Meringue Cookies
Pre-heat the oven to 100 C° (140 F). This way the cookies will stay white. It takes time to bake meringue, other wise it would be chewy on the inside and colored on the outside.
Place the baking tray inside the oven and bake for about 2 hours.
Baking times will depend on the size of your meringue cookies. Larger pieces will need longer baking times.
You can tell meringues are done, when they are completely crunchy on the outside and the inside and are no longer sticky! Grab one and make a test by cracking it open.
To make sure the meringue kisses have completely dried out, turn off the oven and let them cool off completely inside.
Meringue cookies must not be chewy.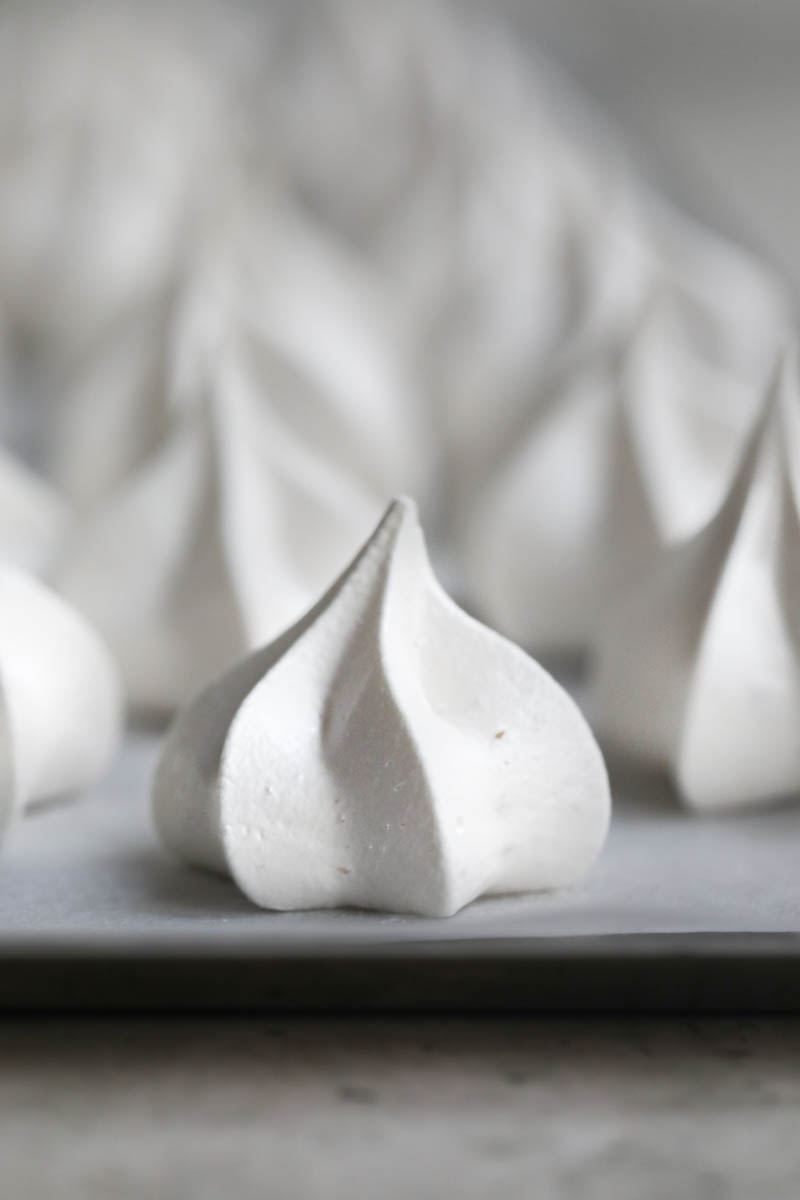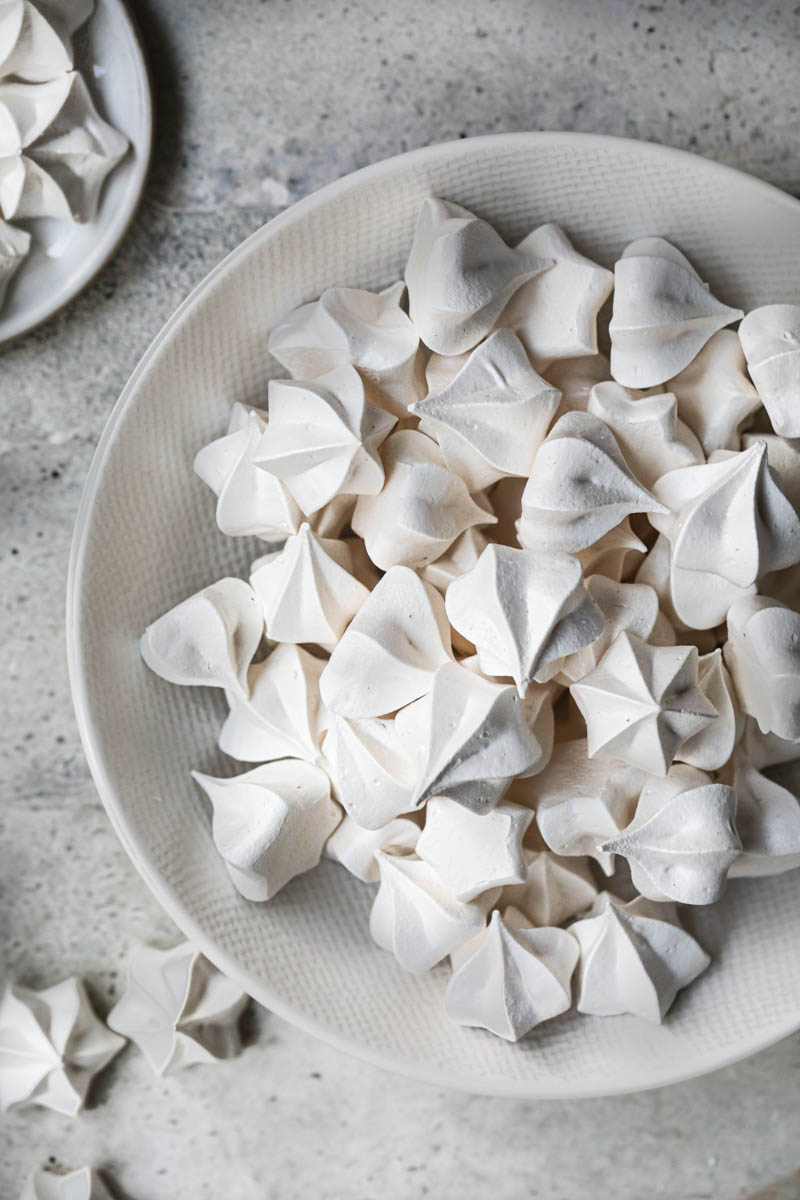 Storage tips
Meringue cookies must be stored in an airtight container lined with parchment paper.
Don't overcrowd the container as the cookies might break.
If placing multiple layers of meringue kisses in the same container, place a piece of parchment paper between each layer.
They keep for up to 2/3 weeks properly stored.
They also keep nicely in cellophane bags, properly closed. A great edible gift idea!
Freezer Instructions
Meringue cookies (kisses) can't be frozen. As they last for so long it is not even necessary.
Variations to this recipe
You can make this into chocolate meringue cookies by replacing 20 g of powdered sugar with cacao powder. It should be mixed into the meringue once it has been whisked to stiff peaks.
You can fold in chocolate chip into the Swiss meringue once it is ready and holds stiff peaks, you will then have made chocolate chip meringue cookies.
You can fill 2 Swiss meringue kisses with dulce de leche, Nutella, chocolate ganache (ex. Chocolate Chip Financiers Almond Cakes, lemon curd, lemon cream or raspberry jam to name a few delicious fillings.
The ingredients used in all recipes on this site are measured using the metric system. I use a
scale
to be precise with my measurements and ensure good results. If you would also like to use a scale, here are some:
USA
,
Canada
,
UK
,
Australia
,
France
.
Subscribe to the newsletter
Total Time:
2 hours 25 minutes
---
Egg Whites

100 g

Powdered Sugar

200 g
If you made this recipe I would really appreciate it if you leave a rating or comment below! Also, if you share on social media please use #cookwithbelula, I would love to see what you create!