Mini Chocolate Chip Financiers Almond Cakes
These mini almond cakes are filled with chocolate chips and topped with a luscious chocolate ganache. Easy to make, they are also known as chocolate financier cakes (tigres).
French financier cakes are made using egg whites, almond flour, and butter as the main ingredients. They are soft, spongy mini almond cakes of heaven. This recipe calls for chocolate chips or chocolate shavings to flavour the batter and uses a rich chocolate ganache frosting. In France, these mini almond cakes filled with chocolate ganache, are known as "tigres" (which translates to tigers), and they are made using a mini savarin or mini donut pan. This chocolate French almond cakes are easy and super quick to make, and they are exquisite! Hope you love them!
Ingredient notes
Dark chocolate for the ganache: good quality chocolate is highly recommended. I like Valrhona or Callebaut.
Heavy cream: use a full fat content cream. Should have a minimum of 30 % fat content.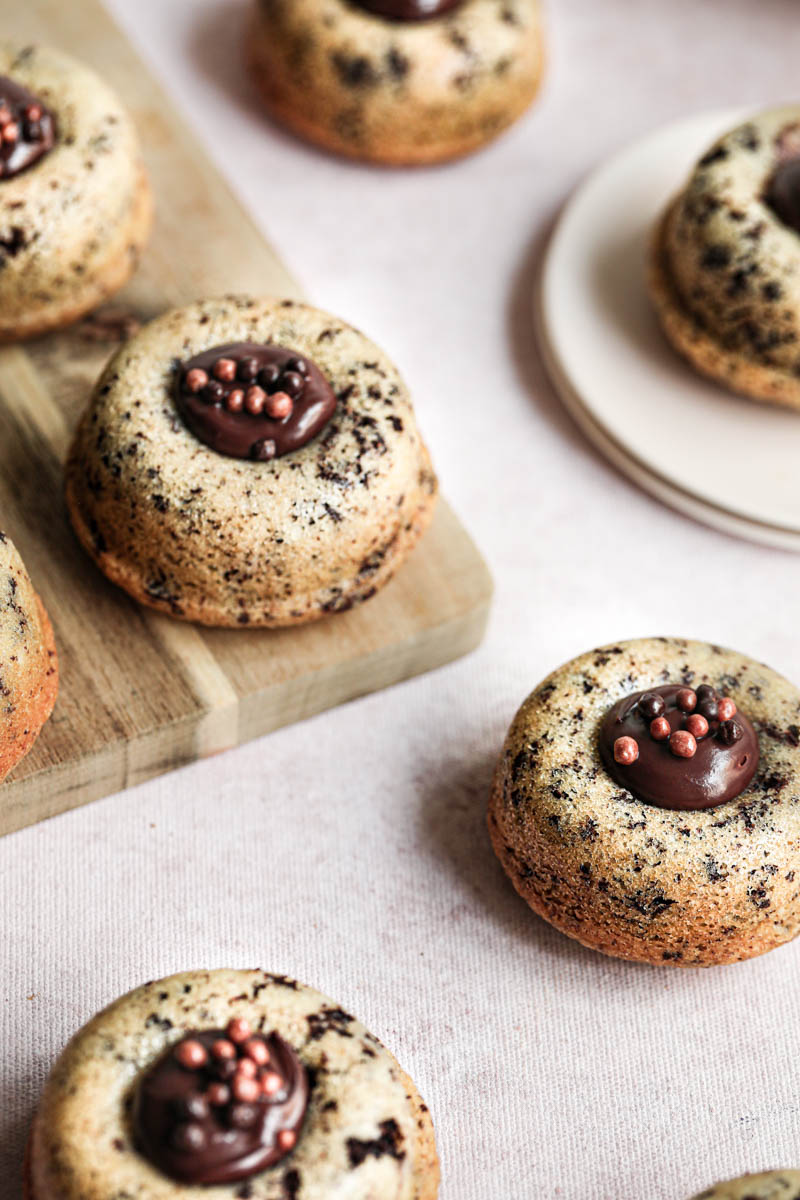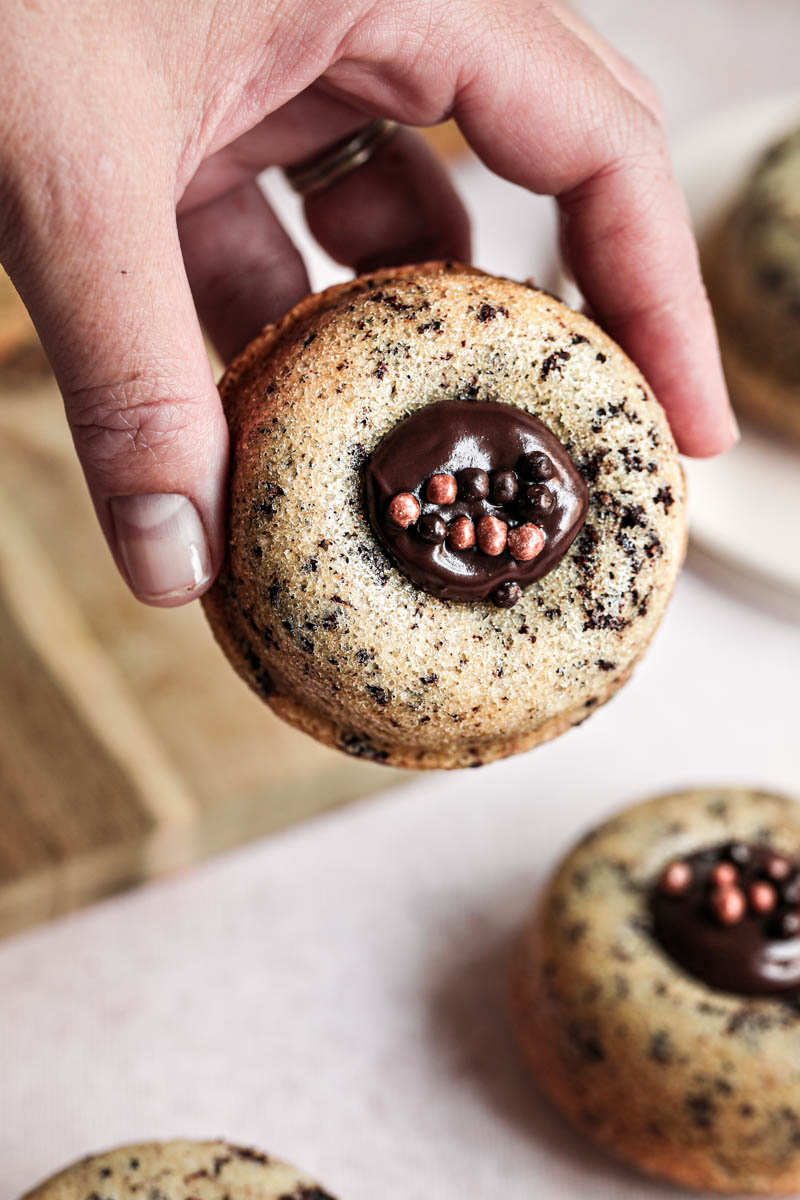 What pan to use to make this recipe?
I used a 7 cm mini savarin cake pan which is identical to this 2.8-inch mini donut baking pan.
How to make this recipe
To make this chocolate chip almond cakes is rather simple, and very straightforward. You must:
Prepare the chocolate ganache 1 day in advance.
Make the chocolate chip financier and bake them.
Once the financiers have cooled down, fill each whole with the chocolate ganache and then sprinkle with chocolate pearls.
Enjoy!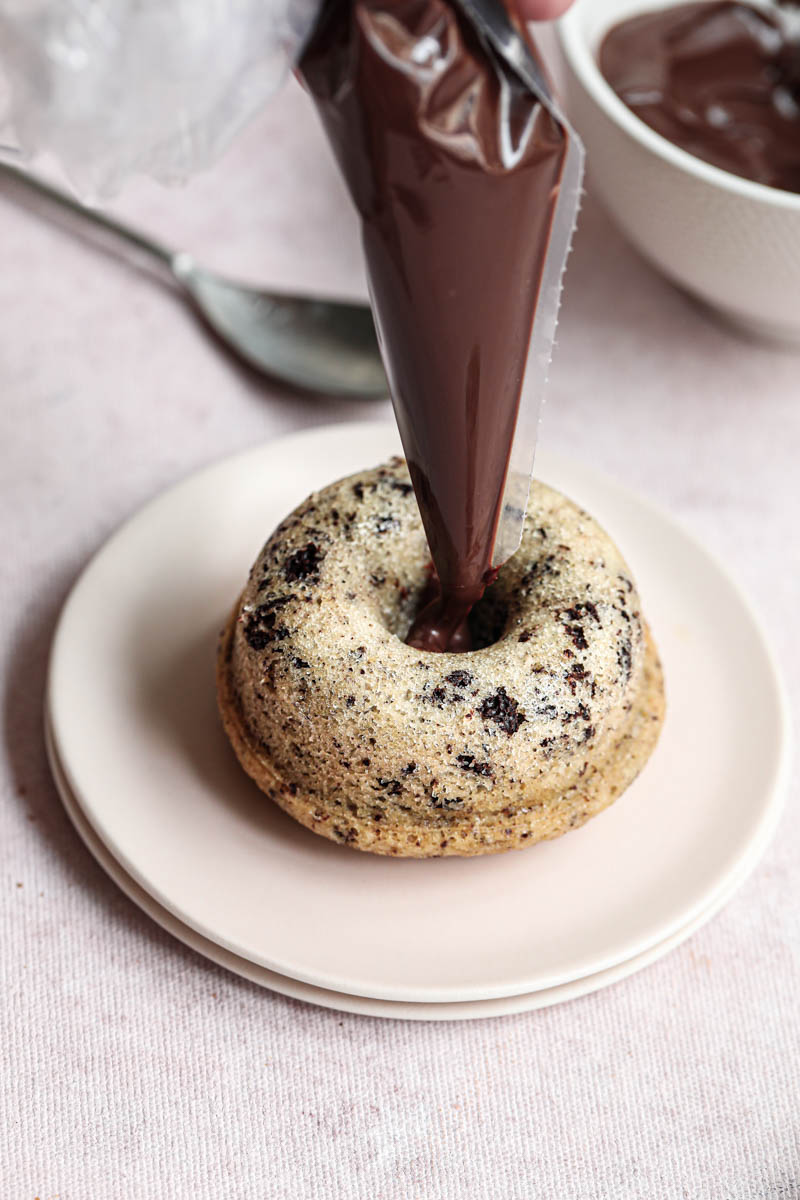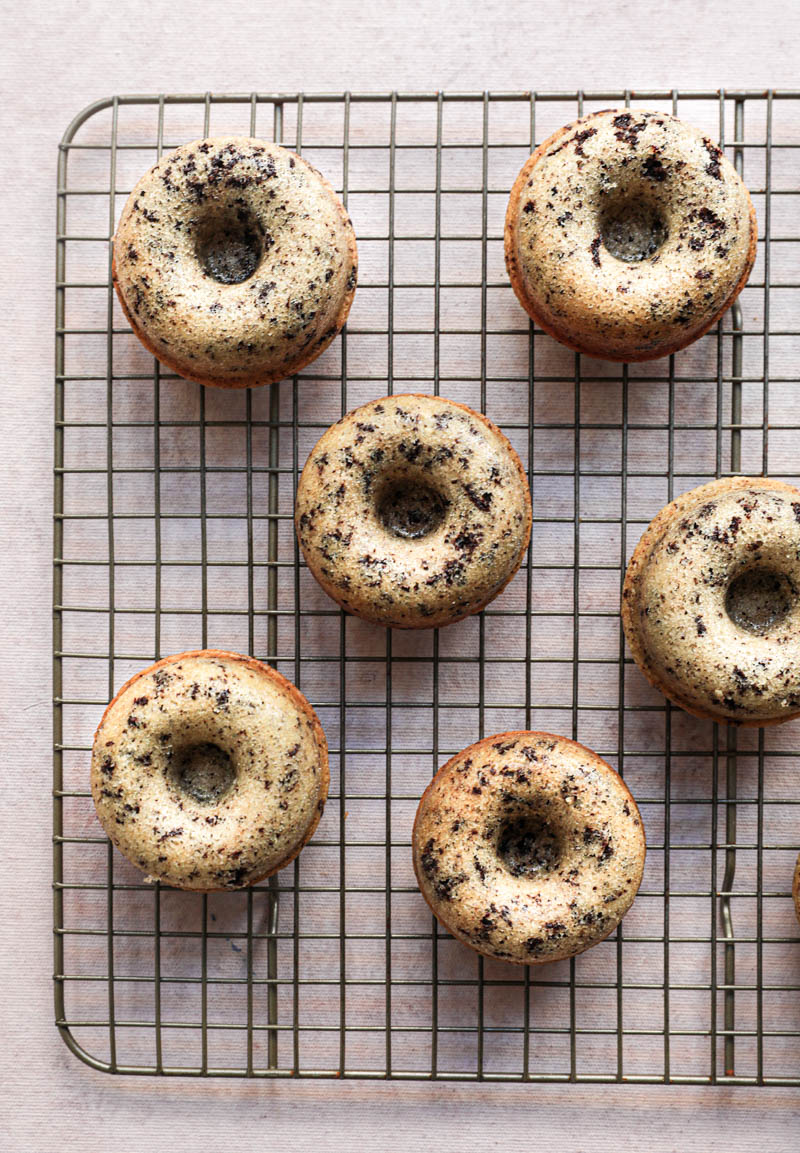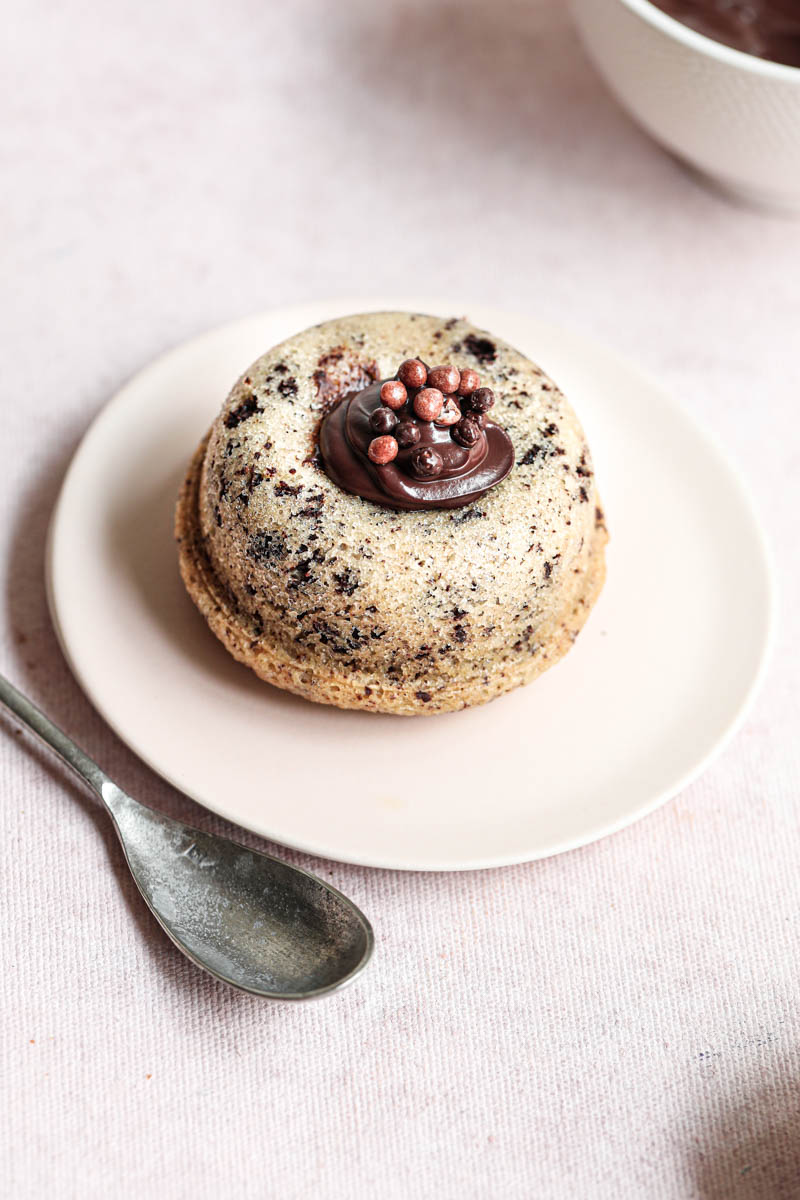 Step by step instructions: mini chocolate chip almond cakes (financiers)
Prepare the chocolate shavings using a potato peeler.
Melt the butter and set aside. Separate the egg whites from the egg yolks. Weight out the rest of the ingredients.
In a bowl mix all the dry ingredients: flour, almond flour, powdered sugar, baking powder and salt. Whisk in the egg whites and mix to combine.
Add the melted butter and mix until it has been properly incorporated into the batter.
Finally, fold in the chocolate shavings.
Transfer the batter into a piping bag and fill each mini baba mold in the pan.
Bake until golden and set, about 18/20 minutes.
Let the financiers sit in the pan for 2 minutes, then remove and let them cool down on a wire a rack.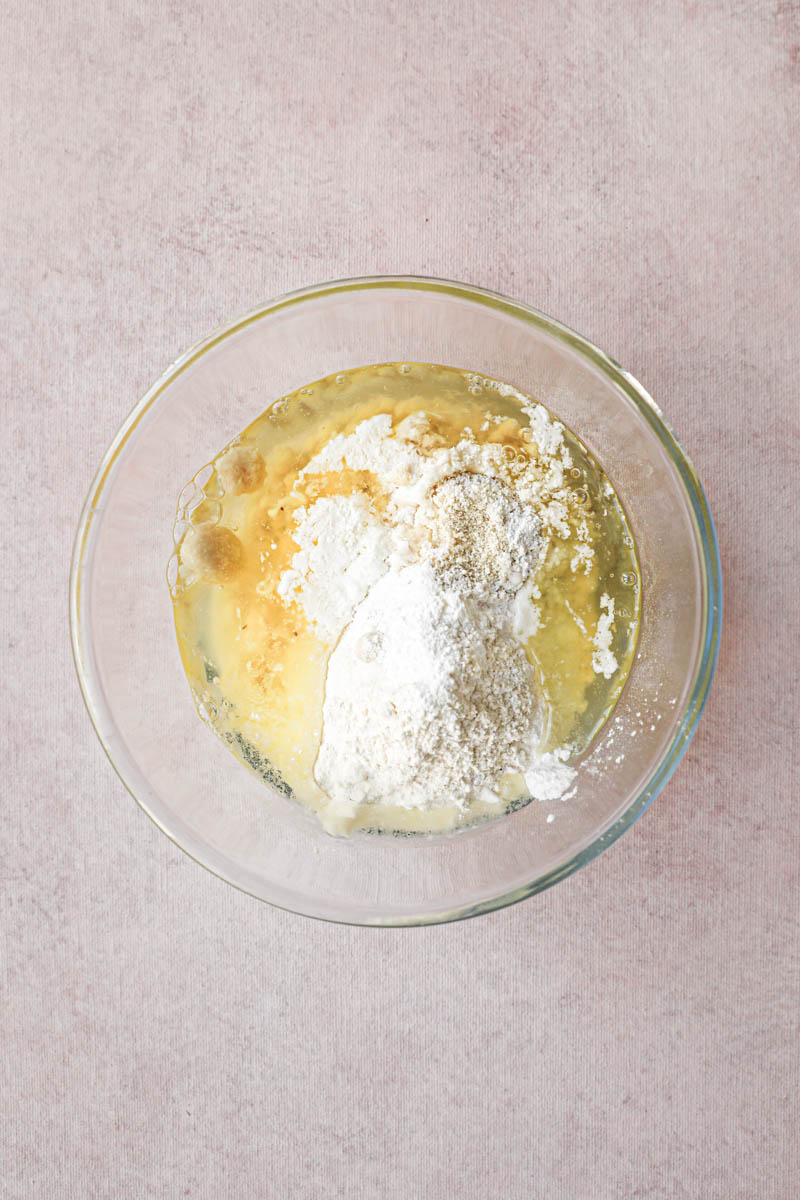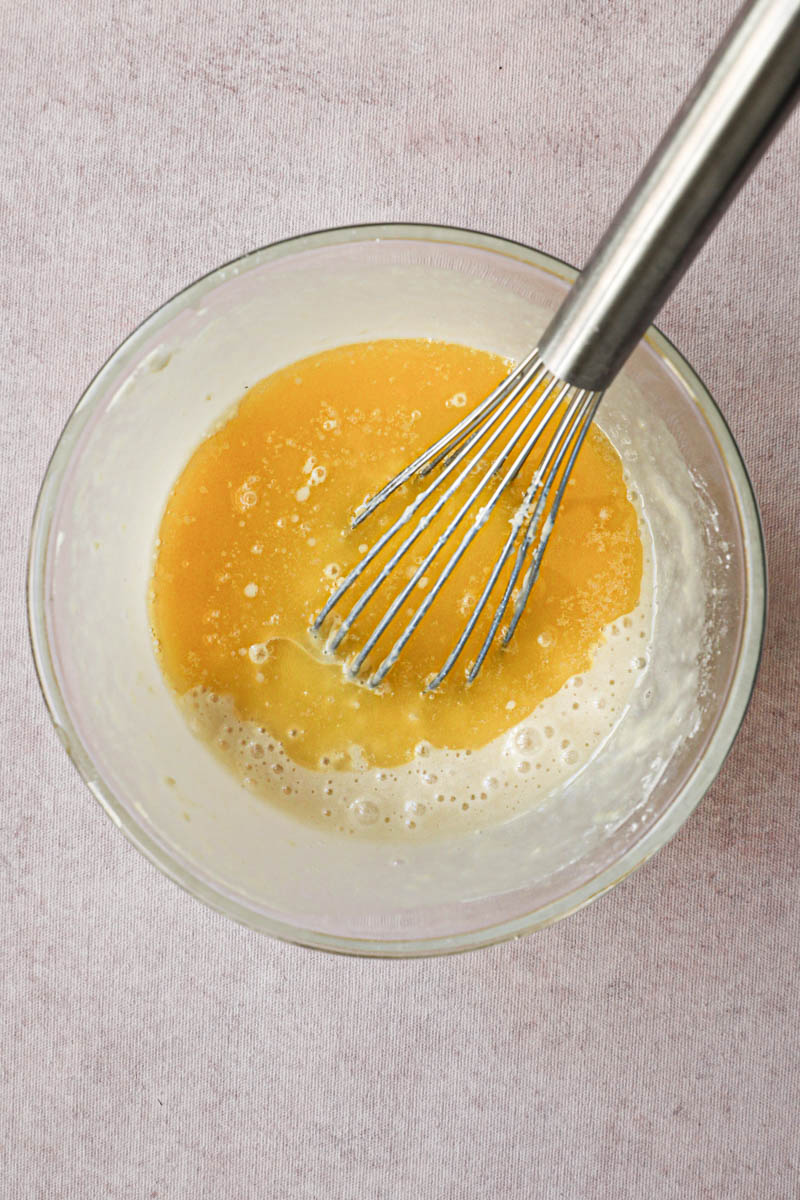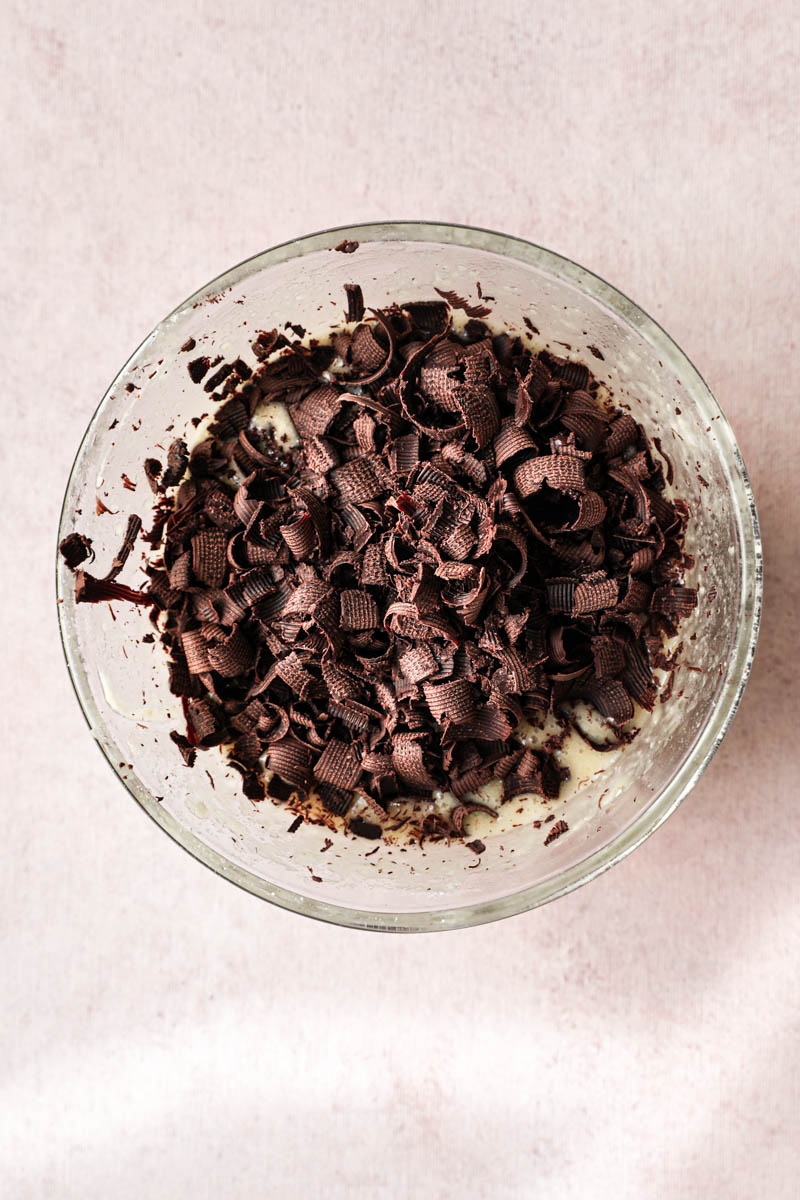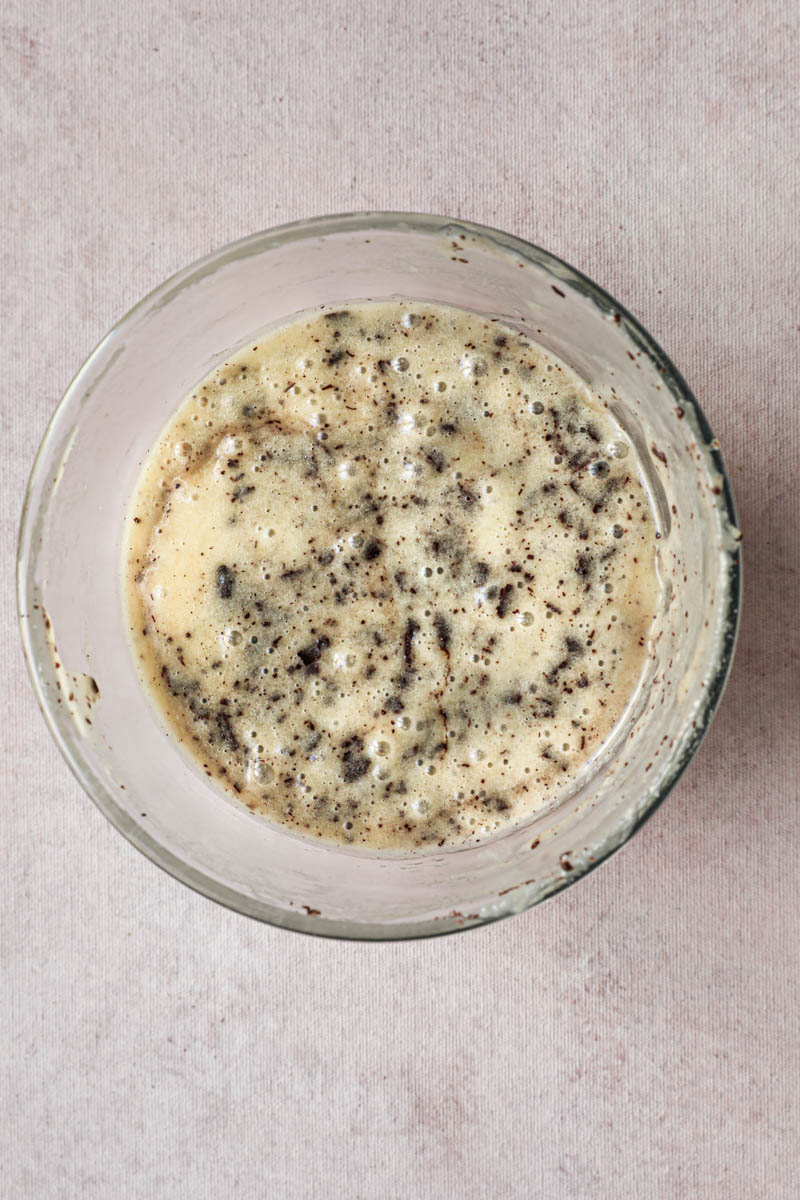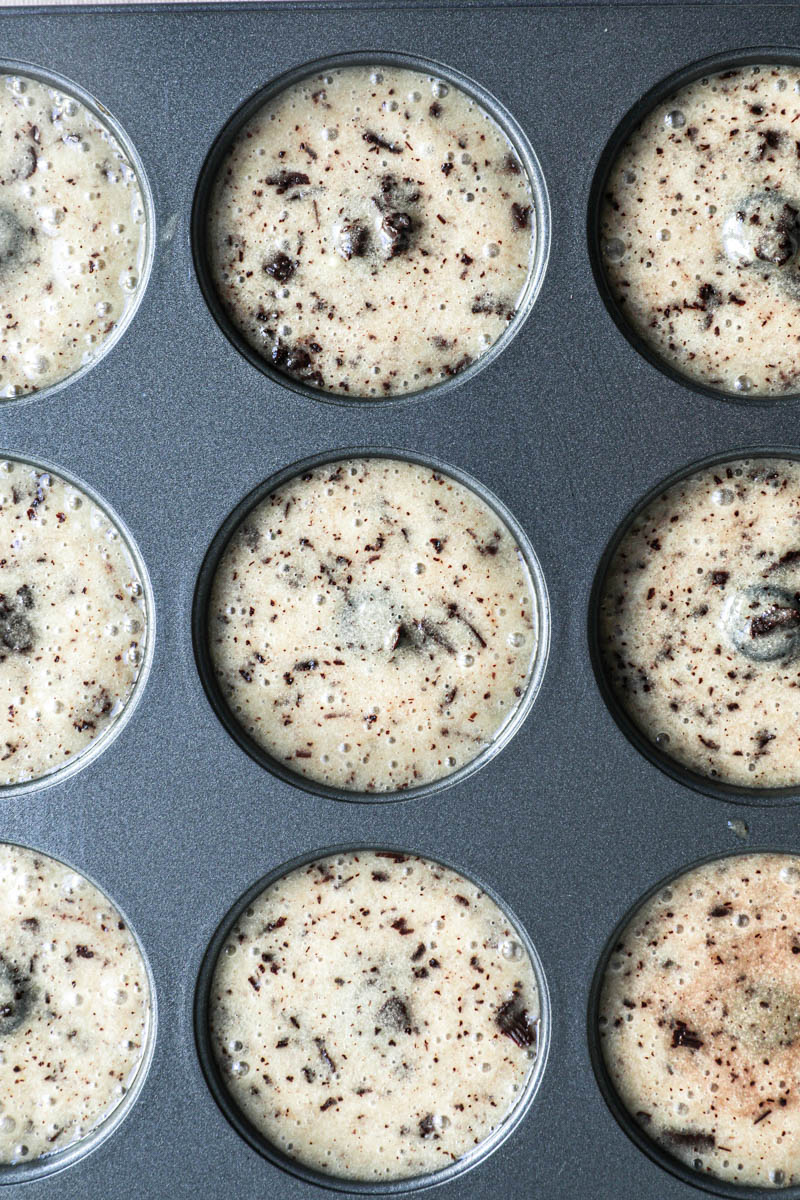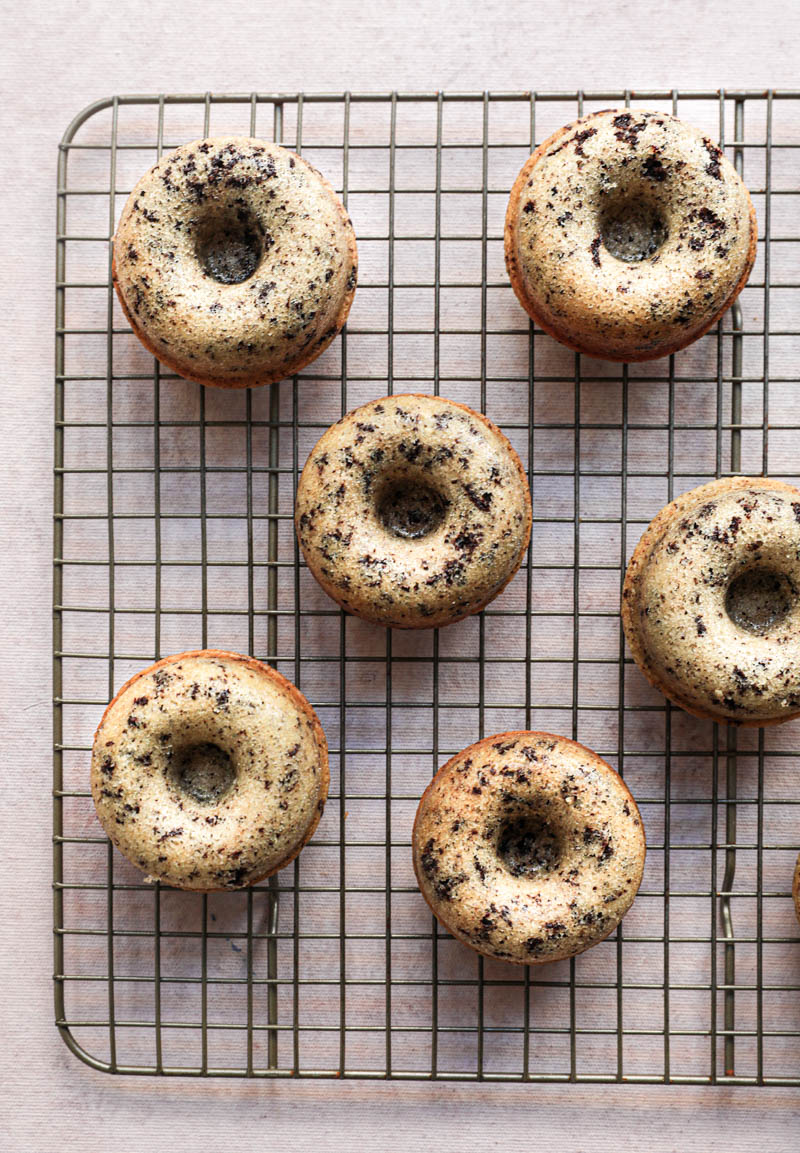 Step by step instructions: chocolate ganache
Bring the cream to a boil.
Pour over the chopped chocolate and let it sit for 3 minutes.
Then mix using a whisk until the mixture is smooth and has no chocolate chunks.
Whisk in the butter until the chocolate ganache is shinny and smooth.
Cover with film wrap and let it set overnight.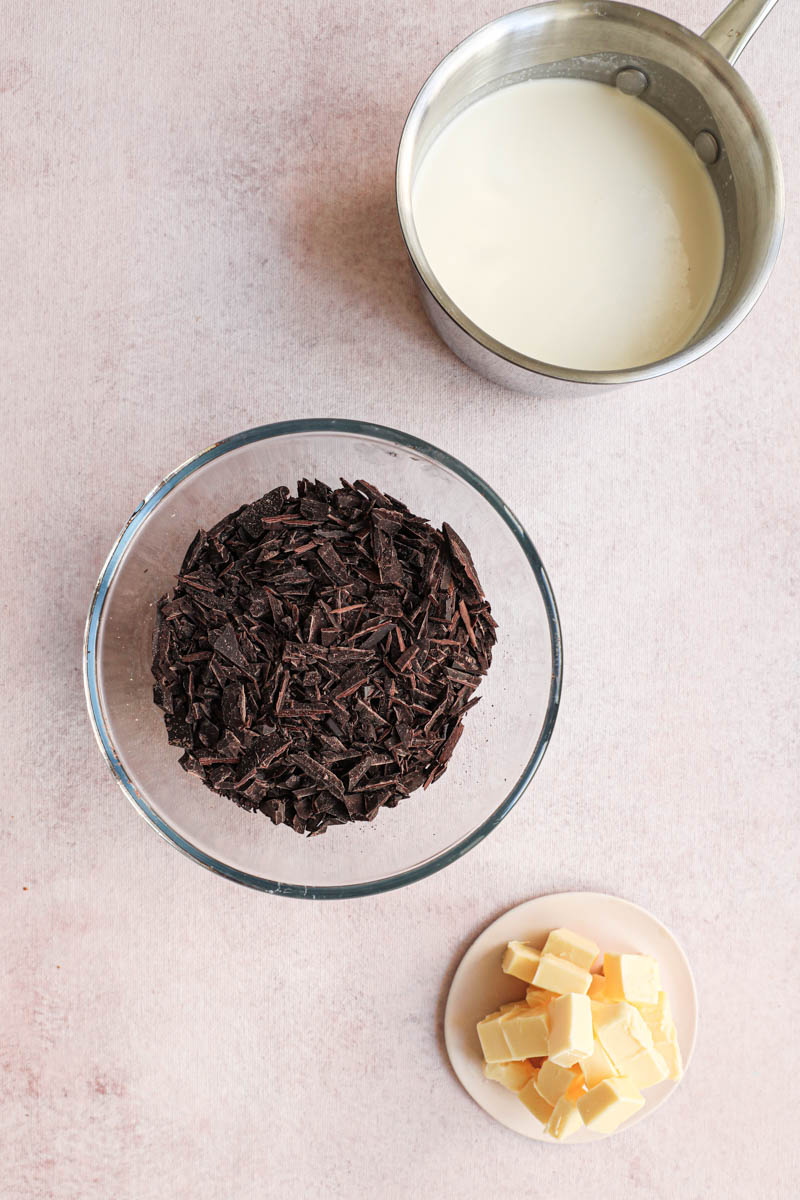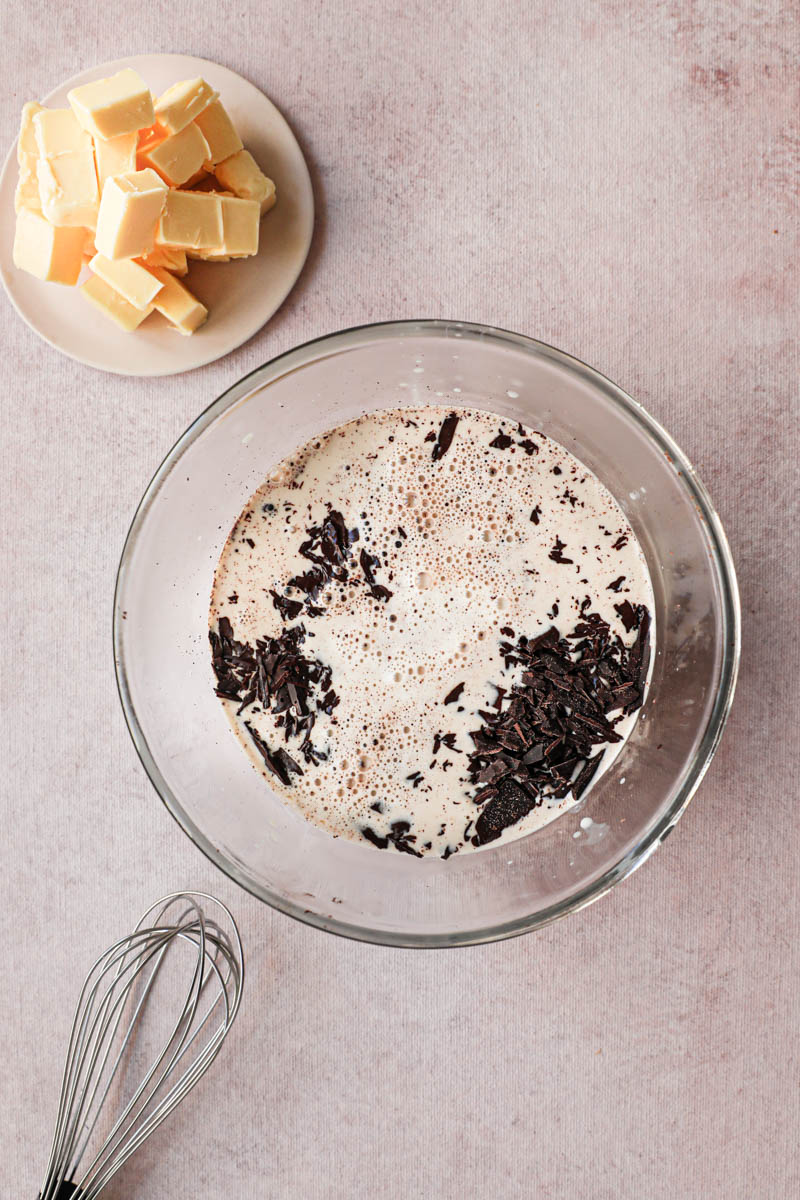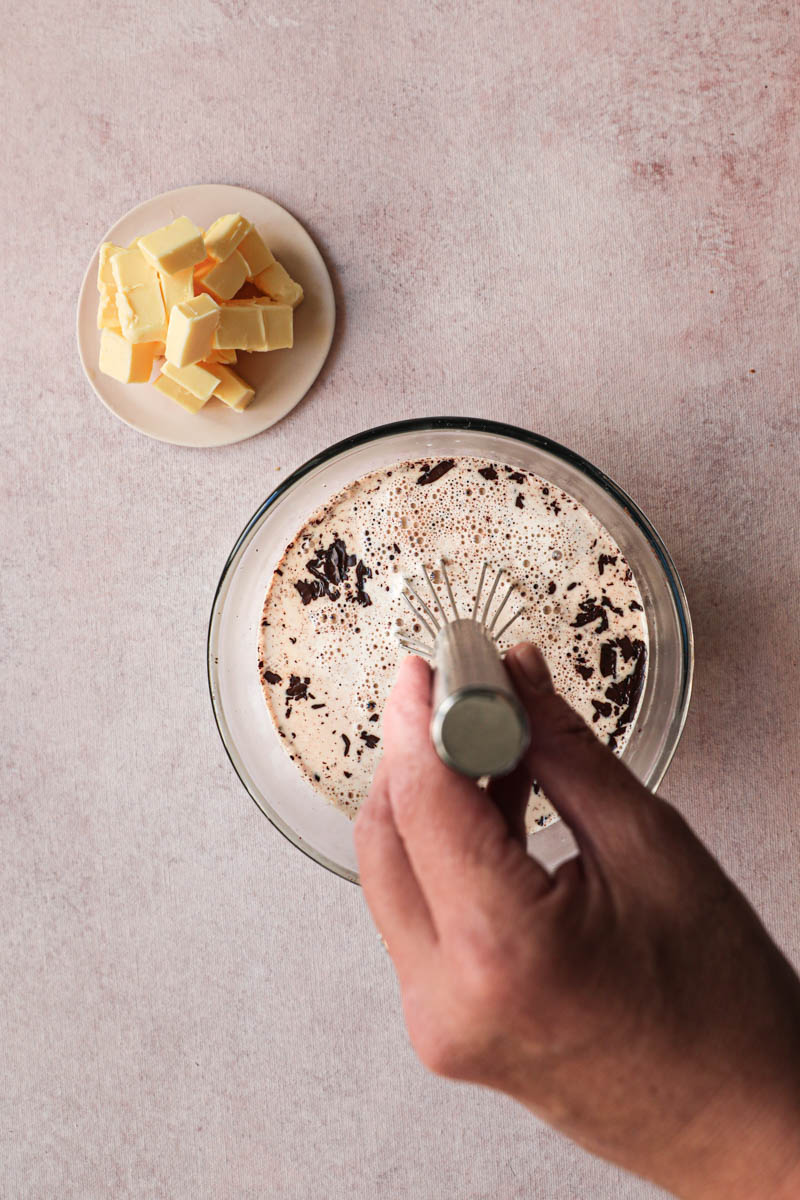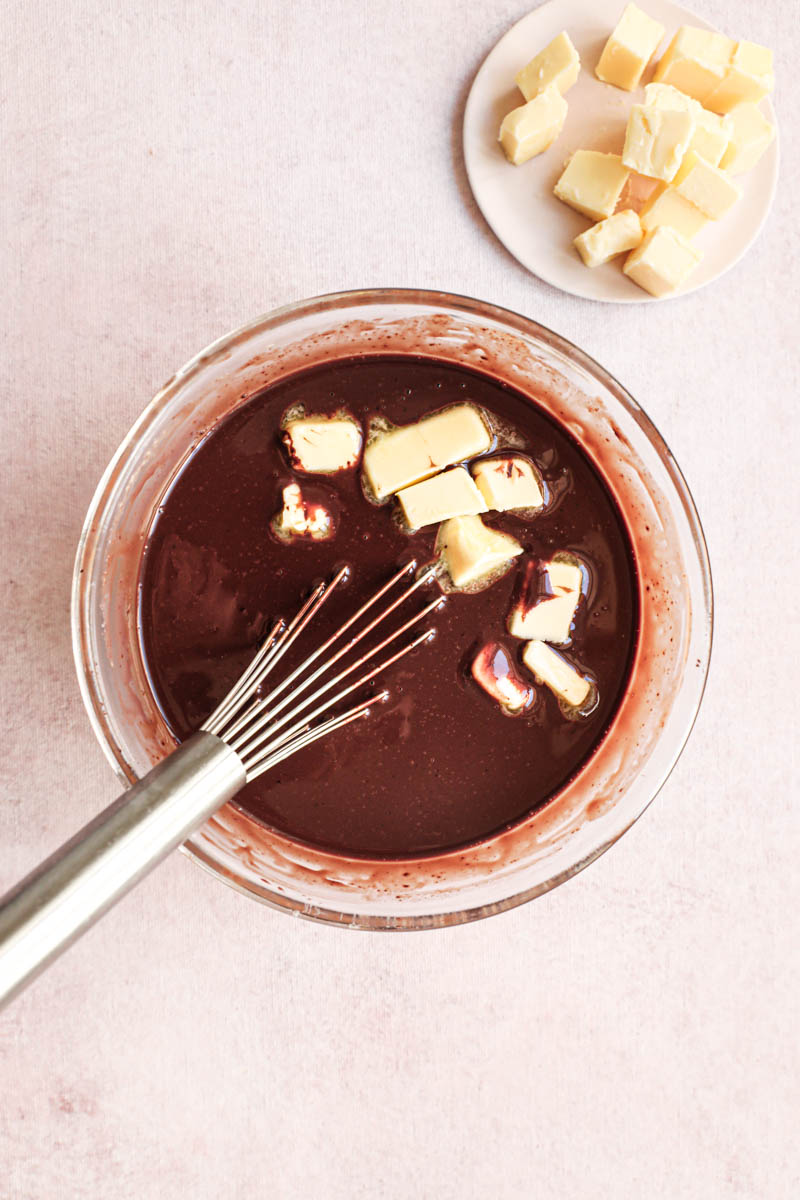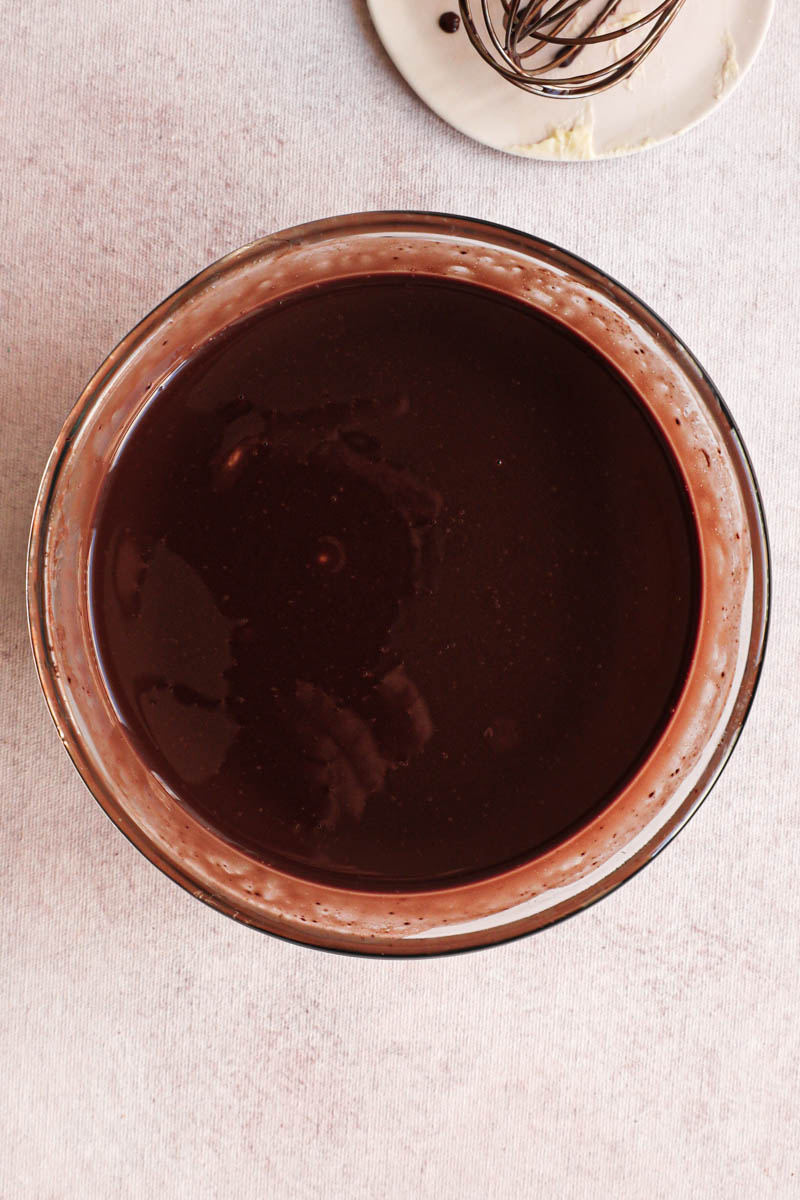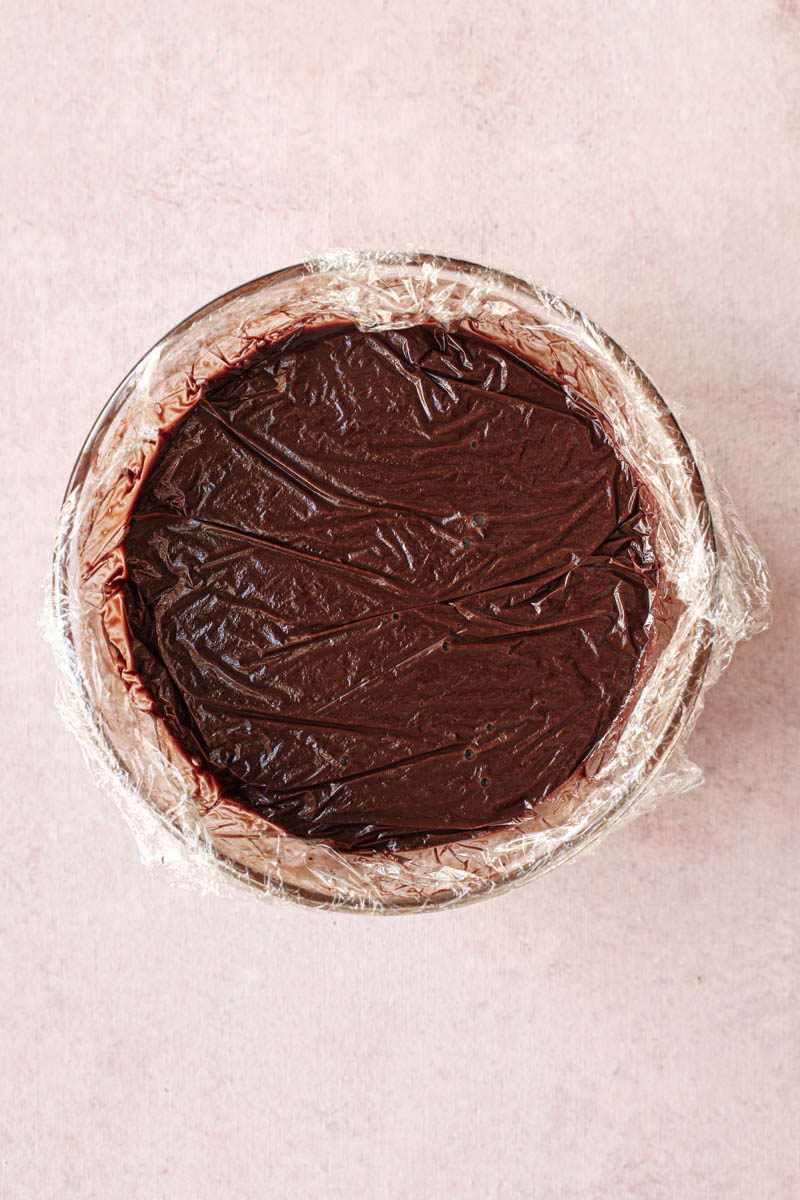 Recipe notes
Butter should be added in melted, but not hot. Make sure to melt the butter before you start mixing the financier batter, so that it will be at the right temperature when added in.
You can also make these mini almond cakes using brown butter, instead of plain melted butter.
Use a potato peeler to carve the chocolate shavings out of a chocolate bar.
Spread the batter over the center of each mini donut whole until properly covered (use a spoon or spatula if necessary). Otherwise, you will end up with a donut whole in your chocolate financier and filling it with the chocolate ganache might prove tricky.
Don't fill each mold until the rim, leave some free space. These cakes grow in the oven.
If you don't have a piping bag, ganache can be added using a small spoon!
Expert notes
To make brown butter: melt the butter and continue to heat it, until the bubbles have calmed down and it has obtained a nice hazelnut like colour. Strain before using to get rid of all the impurities.
I used chocolate shavings instead of chocolate chips because chocolate chips are very dense and end up at the bottom of the pan, and the financiers only have chocolate on one side and not throughout the batter. This way you ensure the delicious chocolate flavour on all of the almond cake.
For the ganache: you must emulsify the cream and the chocolate by whisking slowly, with the whisk completely perpendicular (at a 90° angle) to the bowl. This will result in a shiny, smooth ganache with no bubbles.
If there are still some bubbles in the ganache, use a hand blender to blend the bubbles out of it. Make sure it is fully submerged inside the chocolate ganache, otherwise you would be incorporating more air into the mixture.
Make sure to cover the ganache with plastic wrap: it must be in full contact with the ganache surface to prevent the formation of a thin crust on top.
Ganache must be made 1 day in advance to allow for it to properly set.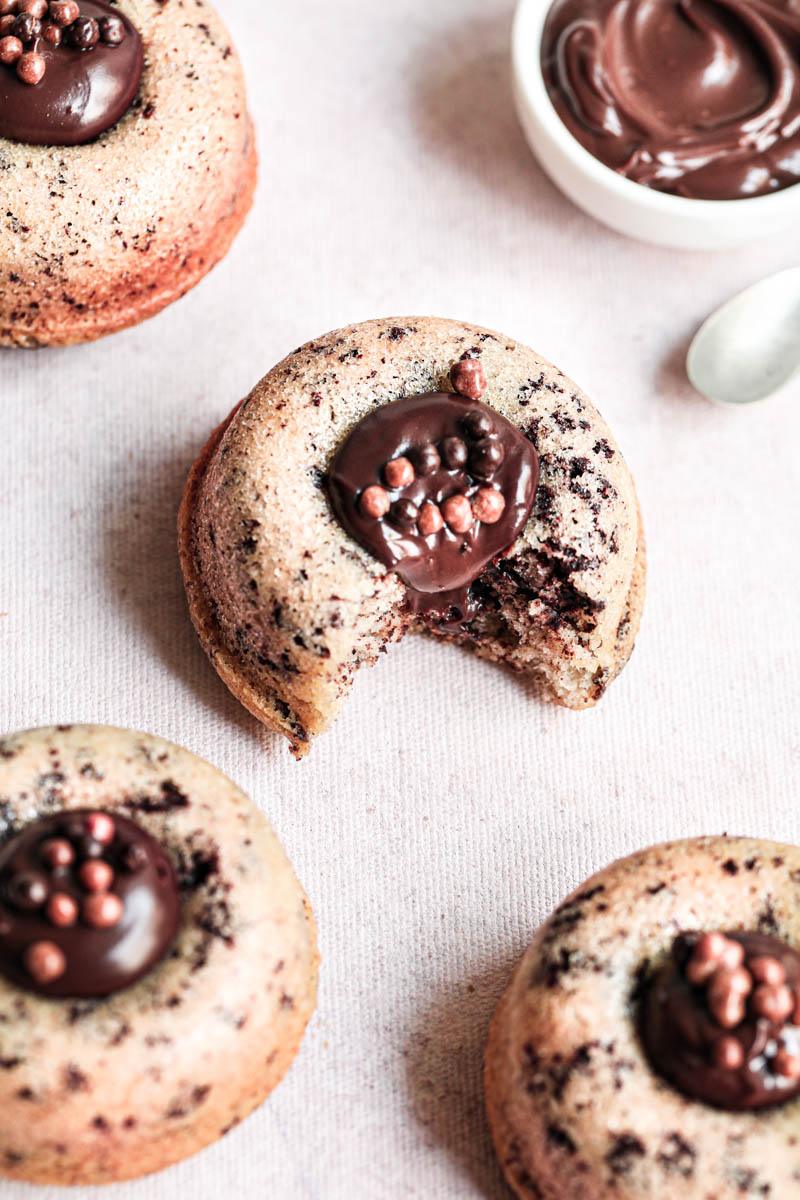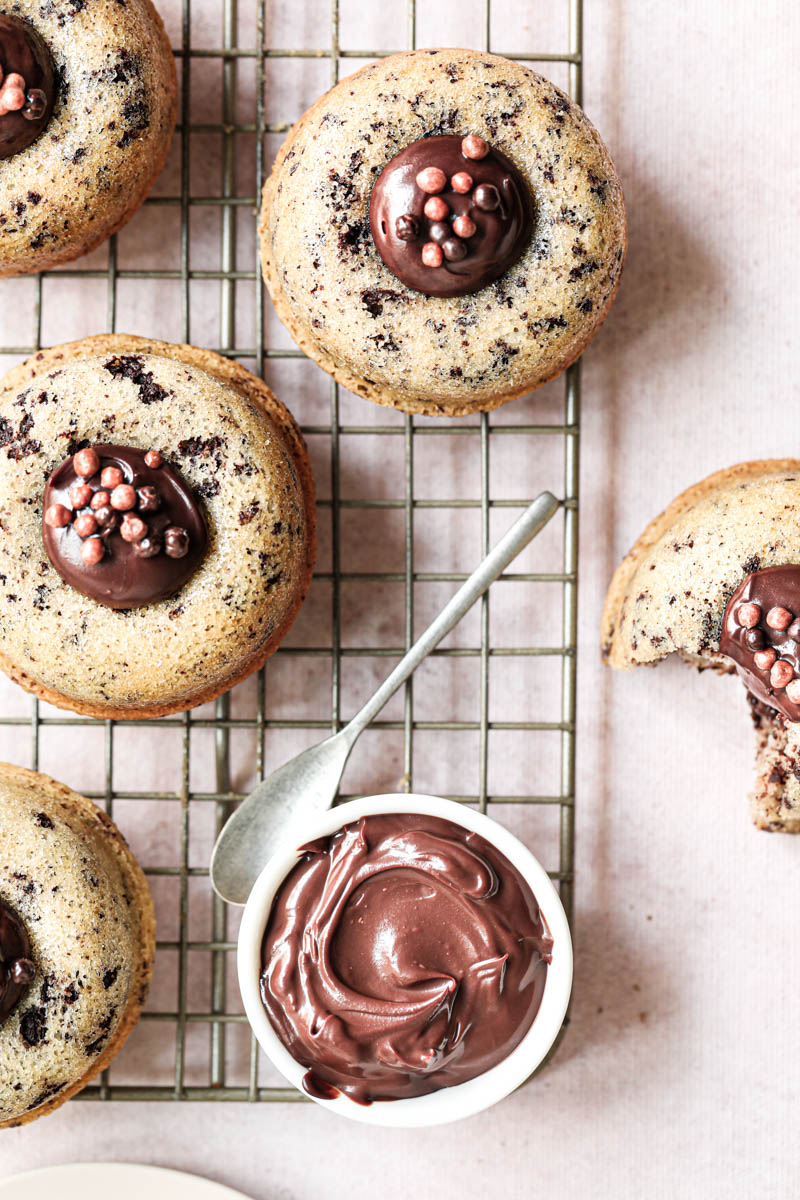 Storage tips
They are better when freshly made.
However, these chocolate almond cakes can be kept for up to 4 days at room temperature. You can keep them covered with a cake cover or in an airtight container.
Freezer instructions
Once they have cooled down, wrap each mini almond cake with plastic wrap and place in an airtight container (or freezer bag). They keep for up to 1 month in the freezer.
To defrost: place on the counter, at room temperature overnight. Then follow recipe instructions to frost with chocolate ganache.
Making ahead
Financier batter: you can keep for up to 3 days in the fridge before filling the pan and baking. It must be kept in an airtight container. When ready to bake, fill the pan and bake following recipe instructions.
Baked chocolate chip financiers: once they have cooled off you can keep safely stored in an airtight container for up to 4 days. When you are ready to serve, top with chocolate ganache and enjoy!
Chocolate ganache: must be made 1 day in advance and kept at room temperature covered in plastic wrap. You can make it up to 3 days in advance.
Variations for this recipe
This mini chocolate chip almond cakes can be enjoyed plain, without the chocolate ganache frosting.
Dark chocolate can be replaced with milk chocolate or white chocolate.
You can add some toasted hazelnuts to the financier batter for an extra crunch.
You can make these into raspberry financiers, by replacing the chocolate by raspberries and the chocolate ganache with raspberry jam. I might have to write this one up!
The ingredients used in all recipes on this site are measured using the metric system. I use a
scale
to be precise with my measurements and ensure good results. If you would also like to use a scale, here are some:
USA
,
Canada
,
UK
,
Australia
,
France
.
Subscribe to the newsletter
Mini Chocolate Chip Financiers
Powdered Sugar

140 g

All-purpose Flour

60 g

Almond Flour

60 g

Baking Powder

5 g

Salt

1 pinch

Egg Whites

140 g

Butter (unsalted)

80 g

Dark Chocolate Shavings

100 g
Chocolate Ganache
Dark Chocolate

80 g

Heavy Cream

80 g

Unsalted Butter

10 g
Decorations
If you made this recipe I would really appreciate it if you leave a rating or comment below! Also, if you share on social media please use #cookwithbelula, I would love to see what you create!