I have been making this creamy and simple lemon curd tart recipe for as long I can remember. And it never ever fails! It is made with a homemade shortbread crust (you can make it with premade pastry if you prefer), a tangy, yet creamy lemon curd filled with lemon zest and topped with luscious swiss meringue! A classic French style lemon tart is always a crowd pleaser and the most delicious dessert ever! Hope you love it as much as we do!
Ingredient notes
Shortbread crust: I used this recipe for homemade shortbread crust. You can find all step-by-step explanations to walk you through making your own pie crust. However, if you don't feel like making the extra effort, you can always use store bough crust.
Lemon: use good quality lemons! I love Meyer lemons, Sicilian lemons, or the French lemons from Menton. This recipe calls for both the lemon juice and the lemon zest (which should be freshly grated to keep the aroma!)
Butter: unsalted and full fat content! Will be the responsible for binding the lemon curd!
Powdered (icing) sugar for the meringue: you can replace it with granulated sugar.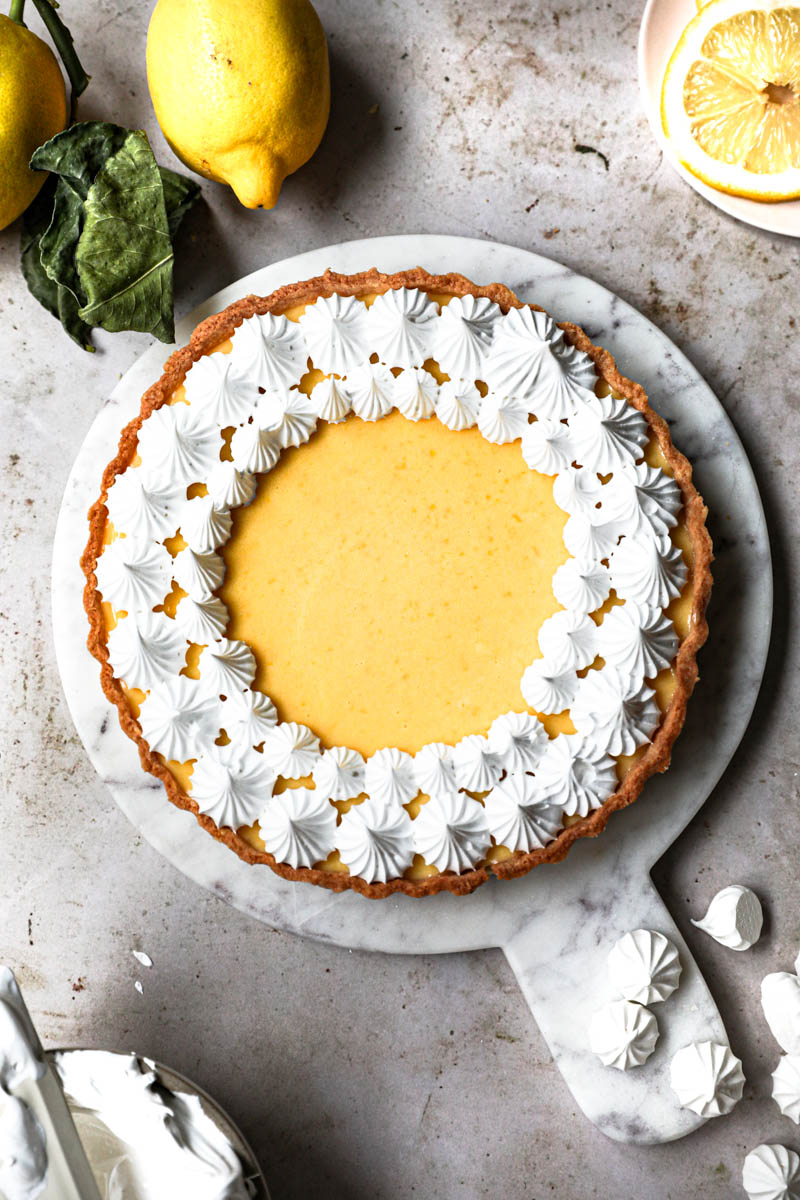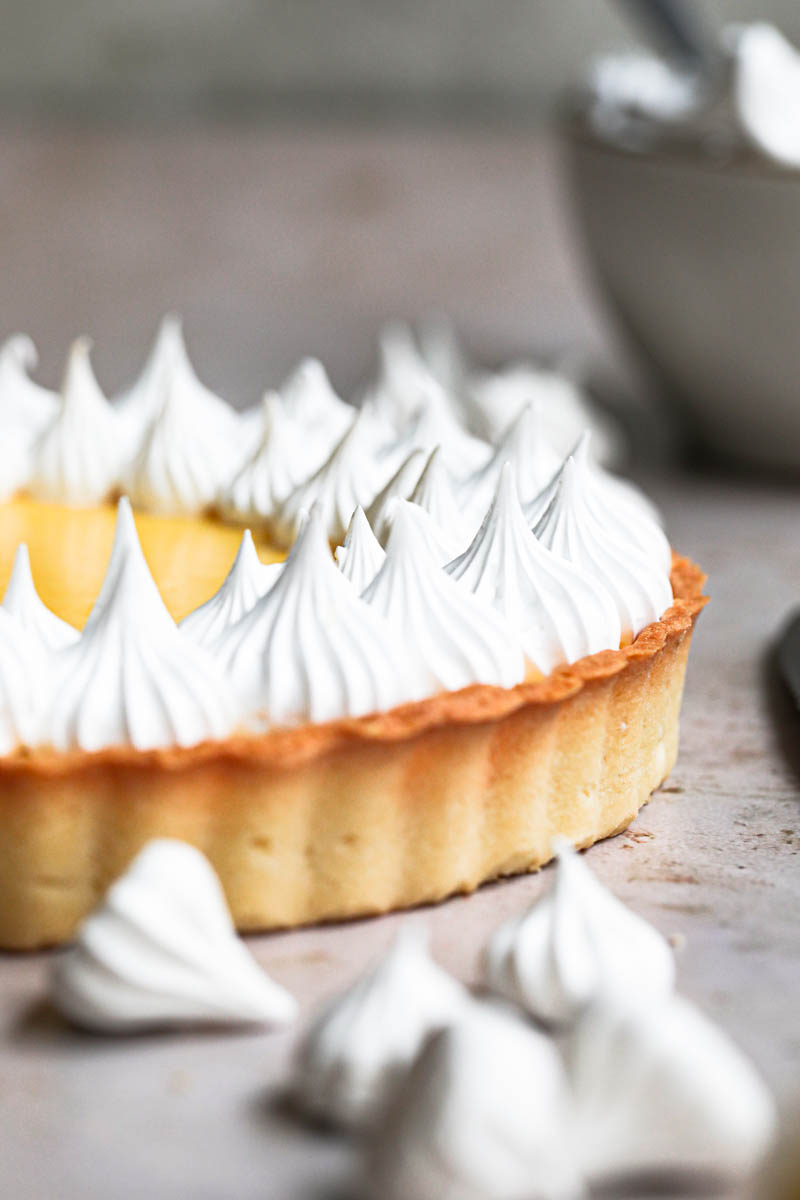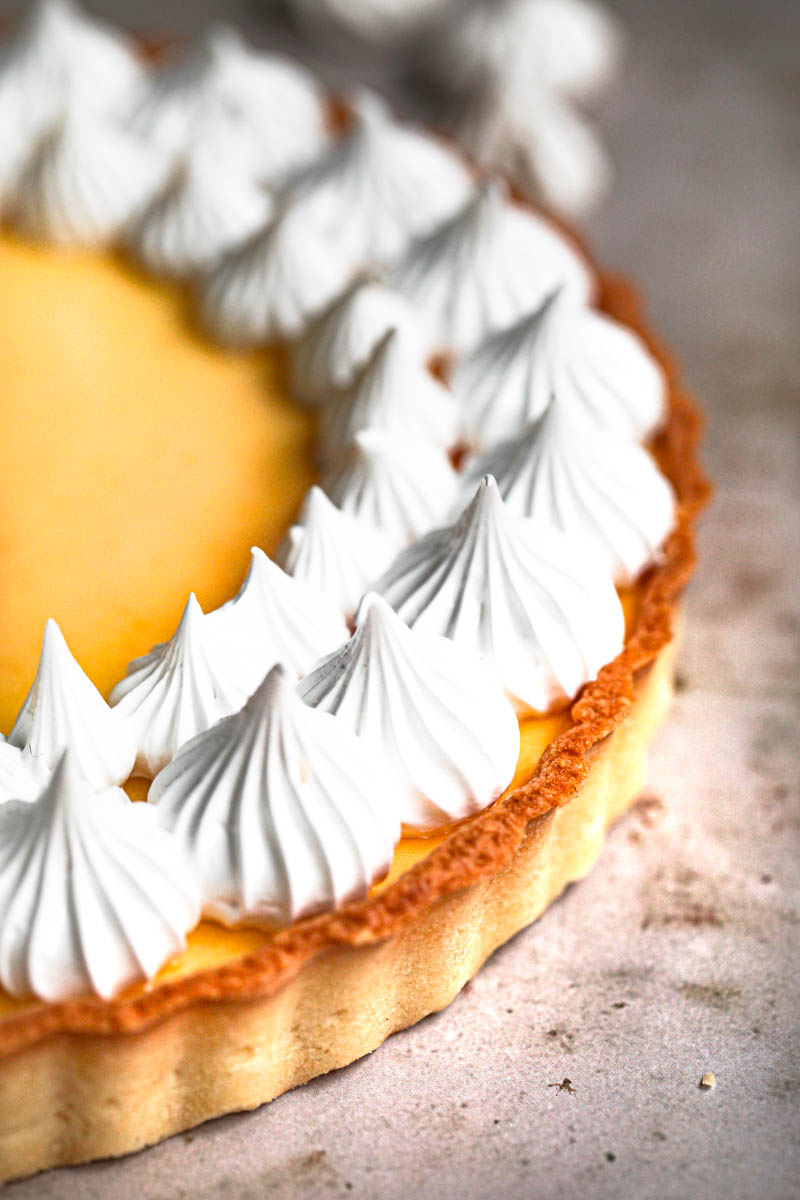 Notes about the tart tin
To make this tart you need a 20 cm/8 inch tart tin with a removable bottom.
This is important as the quantities specified in the recipe are for a tart tin of this size. If you have a tin with a non-removable bottom that's fine too. However, removing the baked shortbread crust will require delicate movements!
You can also make this recipe in a nice ceramic tart mold, that will also become your serving platter, so no need to unmold anything!
How to make this recipe
To make lemon curd tart you need to:
Bake your shortbread crust as instructed in the recipe (see below for some tips!)
Once your tart dough is baked and cooled down place it on a serving plate and proceed to make the lemon curd.
Immediately after the lemon curd is ready pour over the baked tart shell. If needed use a spatula to evenly distribute the filling across the tart dough.
Refrigerate until very cold and completely set. About 3 hours. I prefer to let it set overnight.
Once it has set, make the swiss meringue.
Cover the lemon curd tart with swiss meringue either using a piping bag, a spatula or the back of a spoon.
If you have a culinary torch brown the top of the meringue until it is lightly colored. This is completely optional. The tart will taste just as good if you avoid this last step!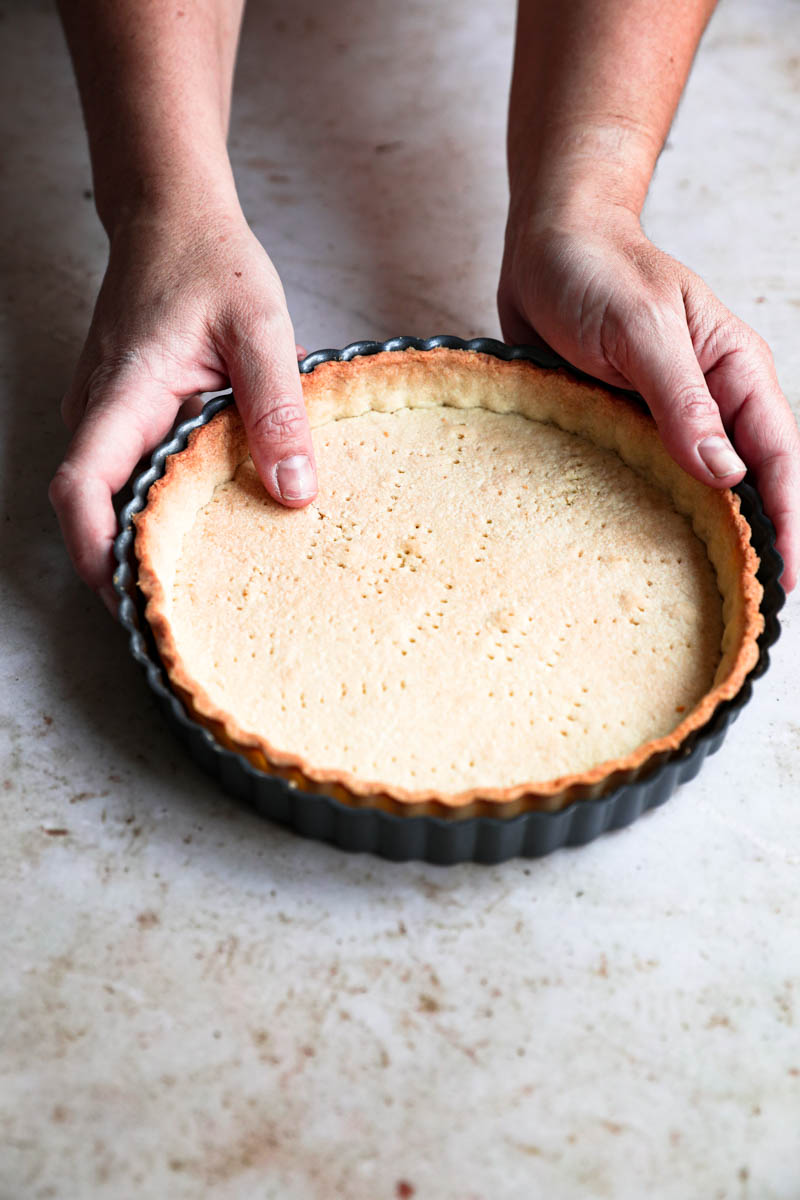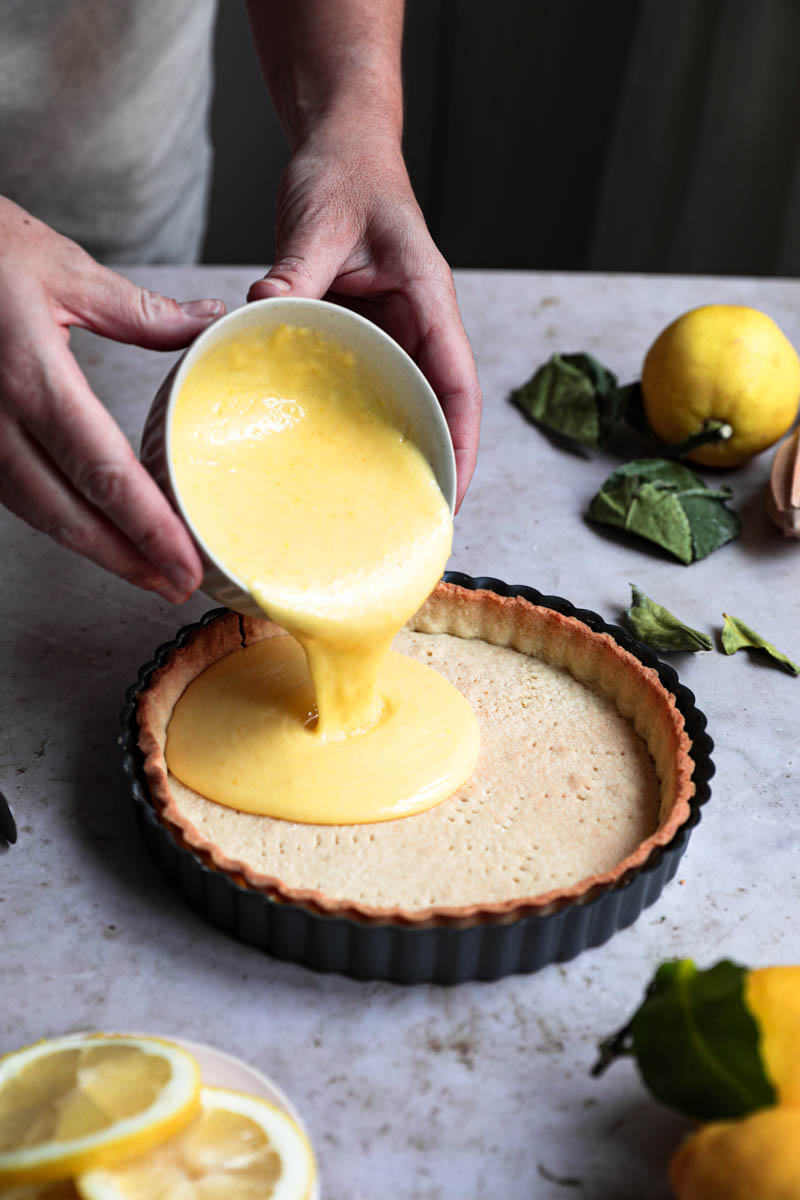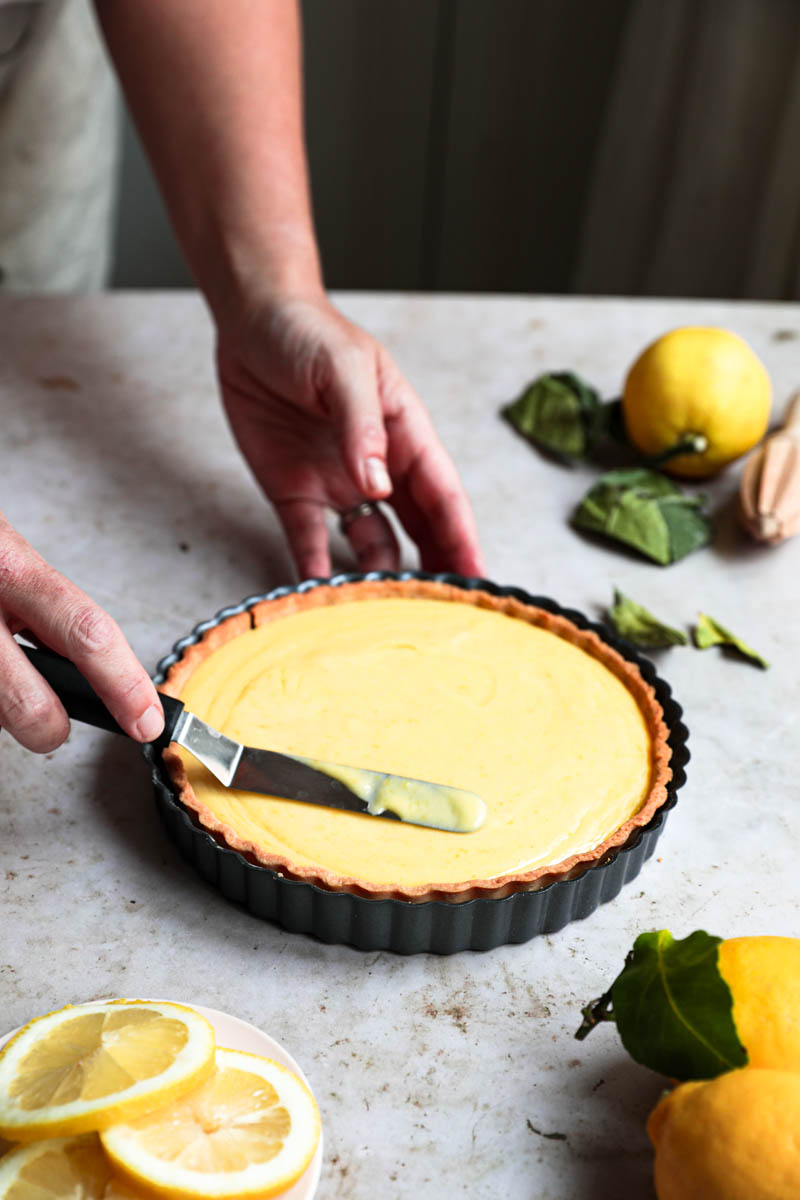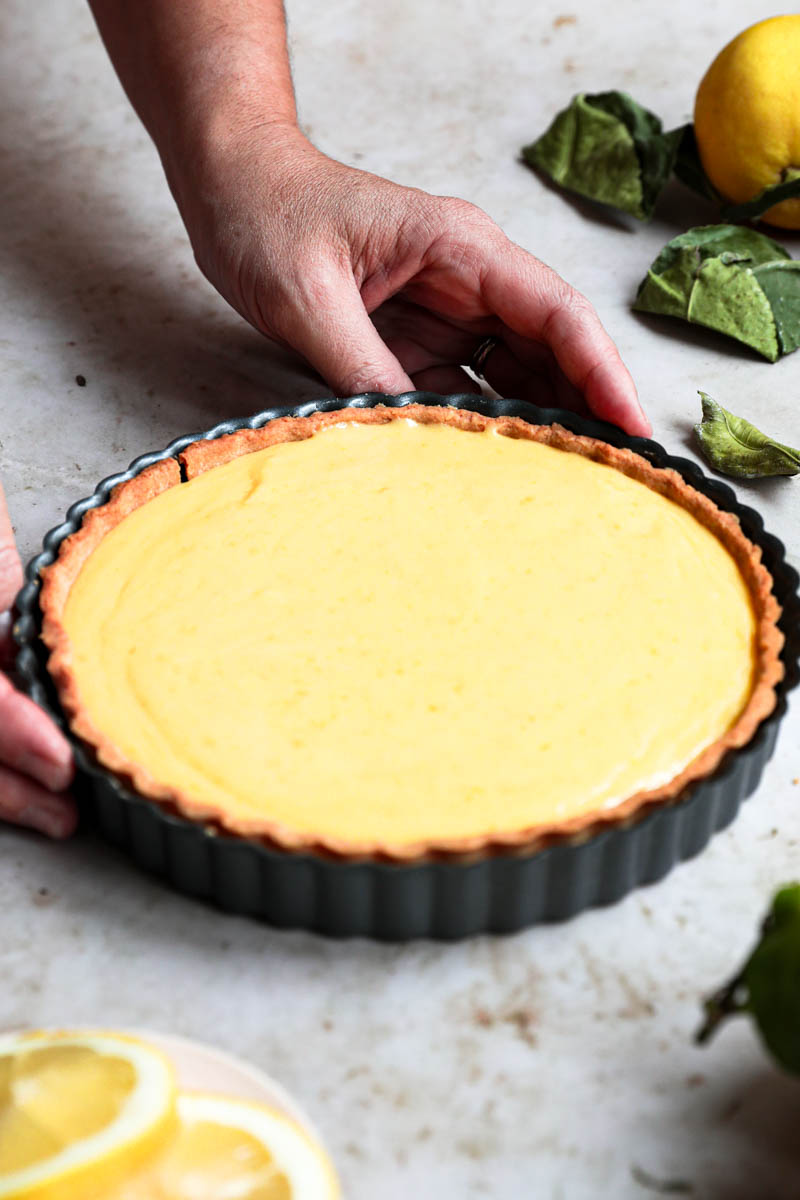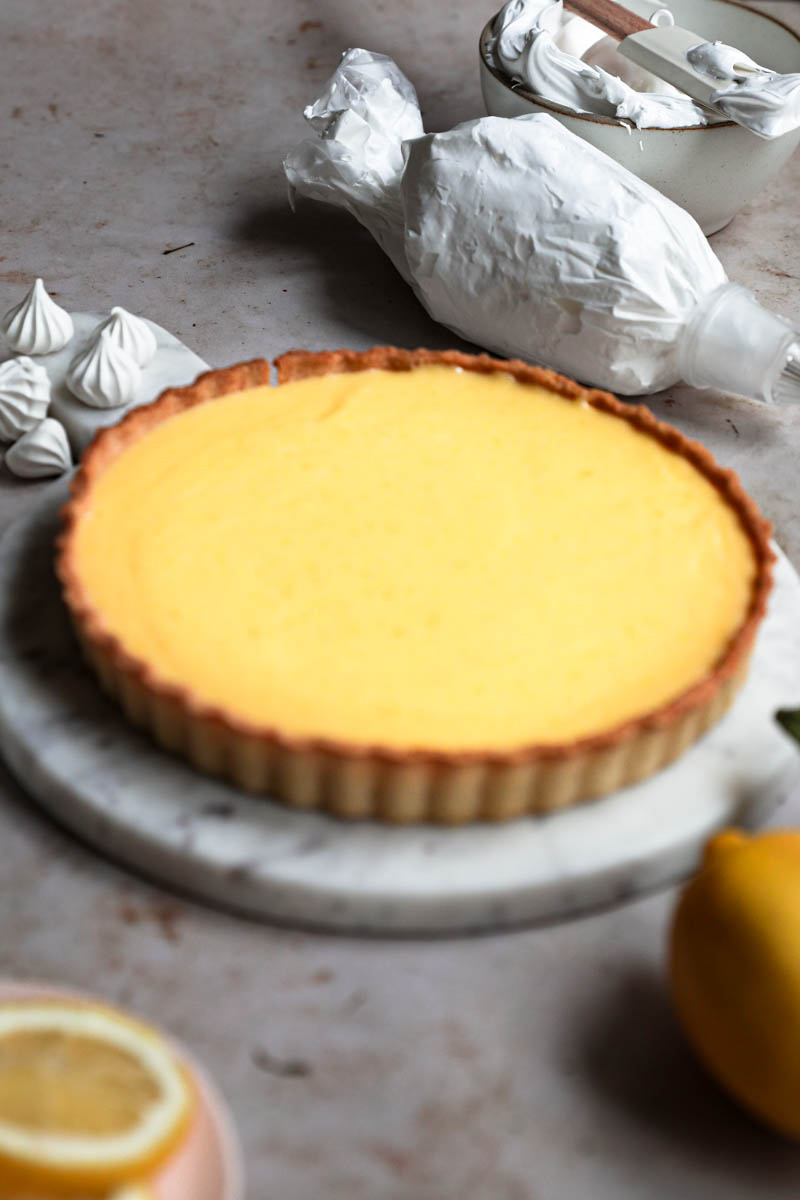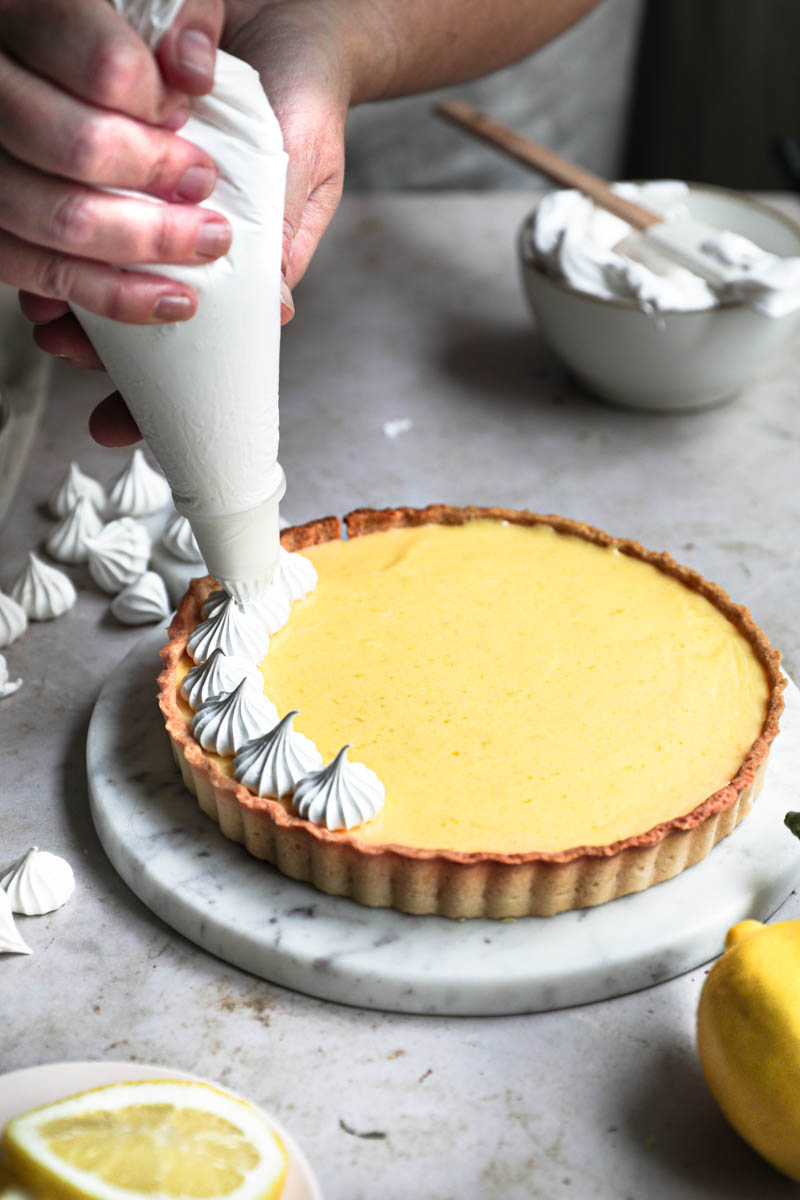 Notes on baking the shortbread crust
Be it homemade or store bought, you must follow some simple instructions to bake your tart dough:
Roll out the shortbread crust over a lightly floured surface to 3/4 mm. Place in the refrigerator for 30 minutes.
Preheat the oven to 170 C°/360 F.
Place your tart pan over the dough and cut a round 3cm bigger than the pan.
Butter and line the pan with the shortbread dough.
Pinch the bottom of the dough with a fork and line the inside with parchment paper and place the tart tin in the refrigerator for 30 minutes before baking. This will help the dough hold its shape and not shrink during baking.
Fill with pie weights or dry beans and blind bake for 10 minutes.
Remove the weights and the paper and continue to bake until golden. About 12 more minutes.
Remove the crust from the tart tin: place the tin over a small bowl and let the border of the tin fall. Hold the bottom of the tin on the palm of your hand and ran a spatula between the crust and tin. Once you are sure it is loose, slide it onto a wire a rack.
Let it cool down at room temperature over a wire rack.
Step-by-step-instructions: lemon curd
Making lemon curd is amazingly simple and straightforward. To make this easy lemon curd recipe, you must:
In a food processor, mix the sugar and the lemon zests for about 2 minutes.
Blanche the sugar/zest and egg yolks. To blanche eggs and sugar means that you should whisk until they have gained in volume and changed to a pale-yellow color. It takes about 5 to 7 minutes.
In the meantime, bring the lemon juice and 50 g of butter to a simmer.
Add the blanched sugar/egg yolk/zest mixture to the pot and cook over medium heat constantly mixing with a spatula until it has thickened. Mixing constantly is important because it will prevent the curd from sticking to the bottom of the pan.
It doesn't have to boil, if it does you have gone too far. Lemon curd is ready when it has thickened, and you can coat the back of a spoon (at 85 C°/185 F if you use a thermometer)
Remove from heat and whisk in the remaining 50 g of butter. Mix until completely incorporated.
Pour over the baked tart shell and refrigerate until the lemon curd is cold and has set.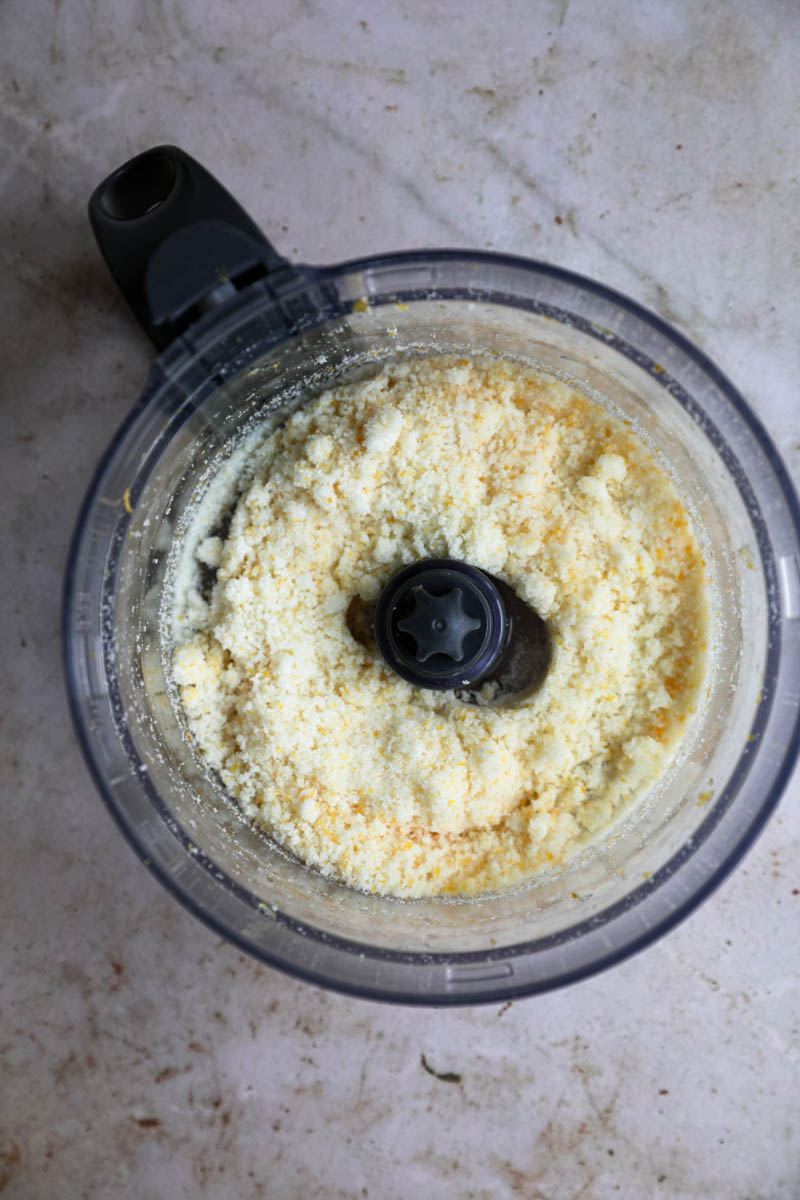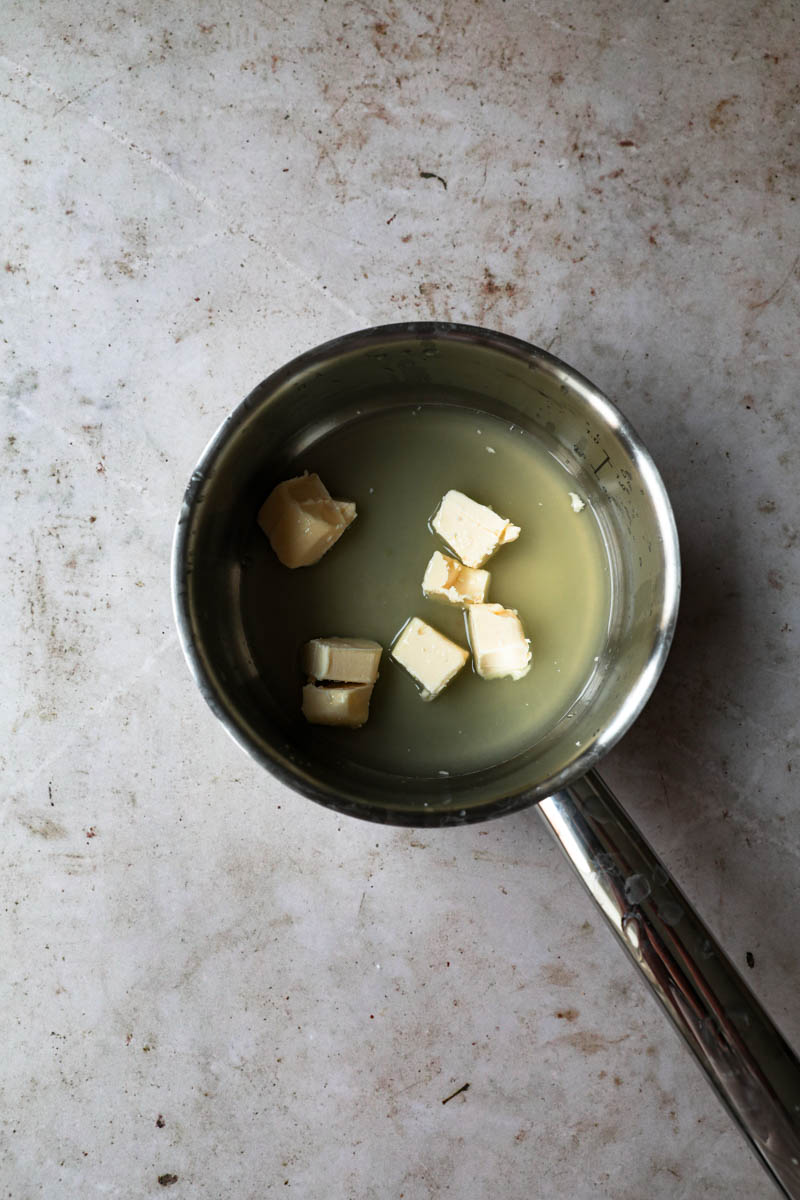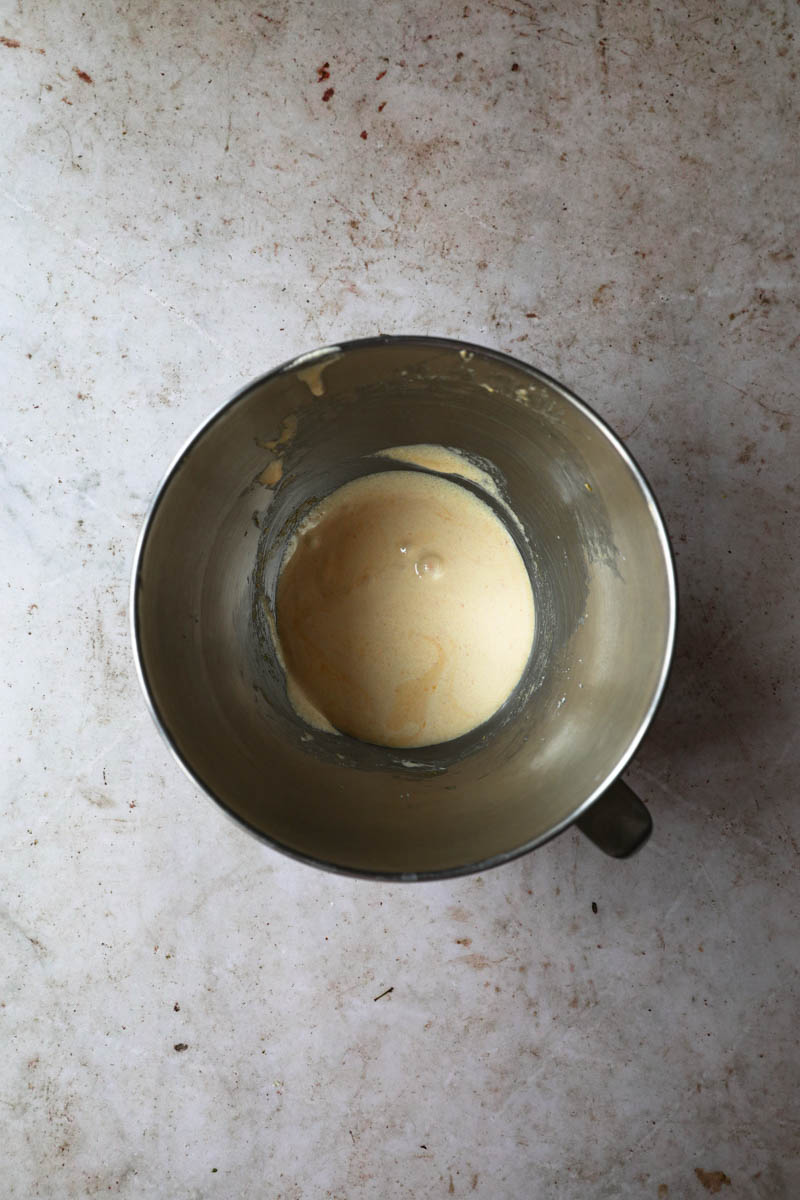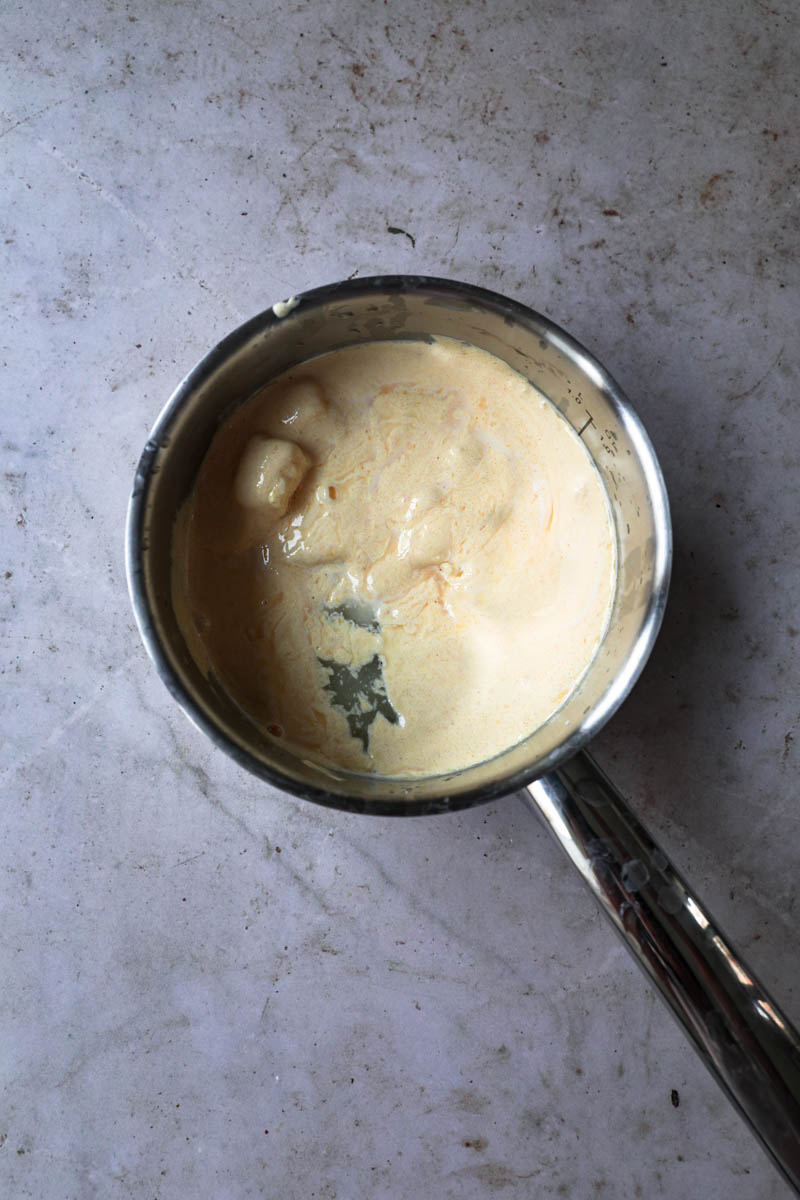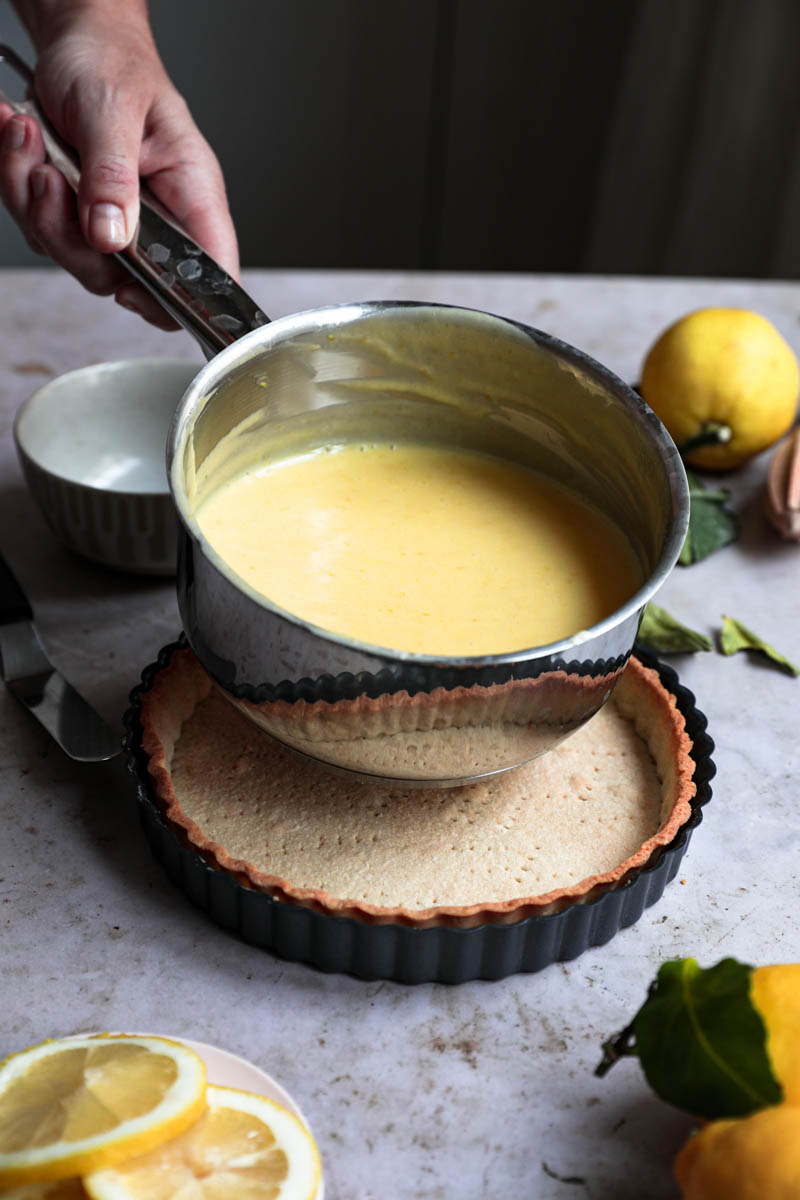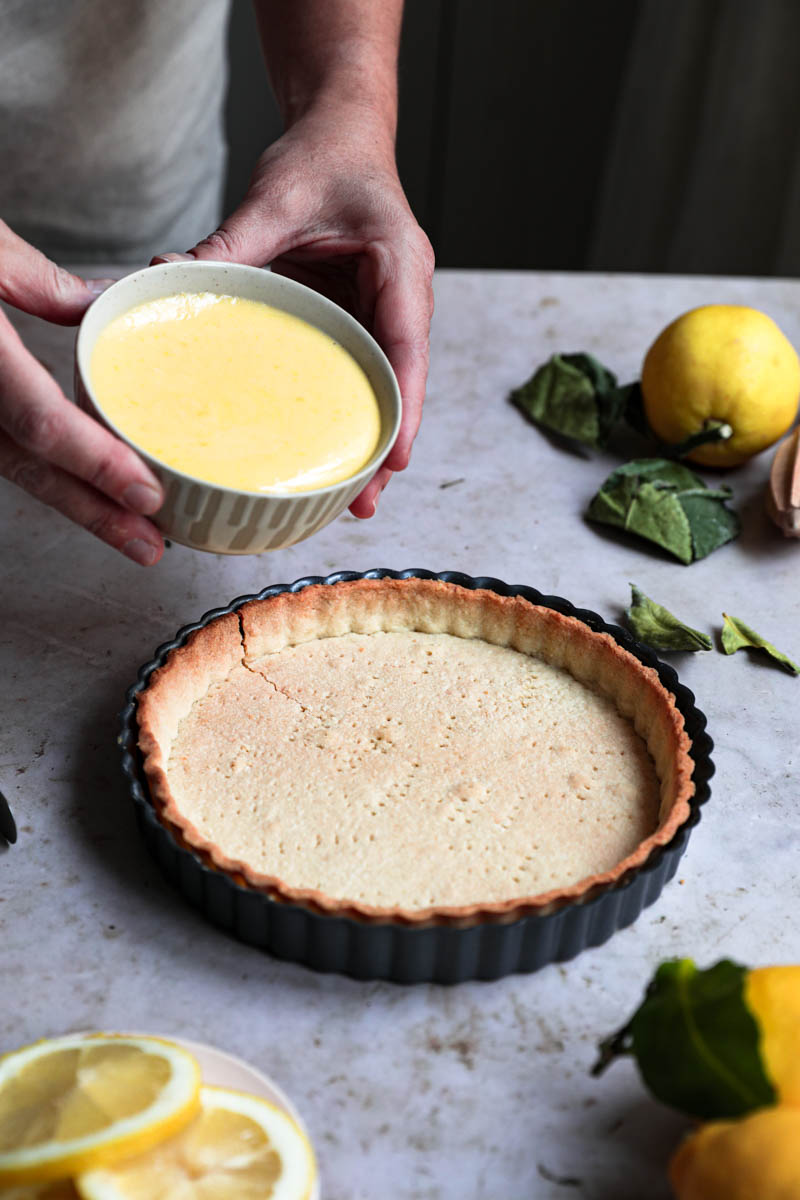 Step-by-step instructions: Swiss meringue
My favourite type of meringue is Swiss meringue. I think it is the easiest one to prepare and it always comes out perfect.
To make this swiss meringue recipe, you must:
In bowl whisk the egg whites and the powdered sugar.
Bring the mixture to 60 C°/ 140 F over a water bath. It will be ready once it's warm and the sugar has completely dissolved into the egg whites. You can check this by rubbing your fingers together.
Immediately transfer to your stand mixer and whisk on high speed until the bowl is cold to touch and the meringue forms stiff peaks, and its glossy.
Turn the bowl upside down and verify the meringue does not budge. You care now ready to use it.
Recipe notes:
If you prefer a smoother lemon curd, you can strain it as soon as you remove it from the heat (before you add in the butter)
When you are warming up the meringue over the water bath, whisk constantly to avoid the whites from cooking.
Whites must not become too hot, otherwise your meringue won't hold stiff peaks, and it will be difficult to frost the tart.
Once you are beating the egg-whites/sugar mixture on your stand mixer, don't stop whisking until meringue is ready.
If the meringue is no longer shinny you whisked for too long.
If the meringue doesn't hold its shape you have not whisked enough.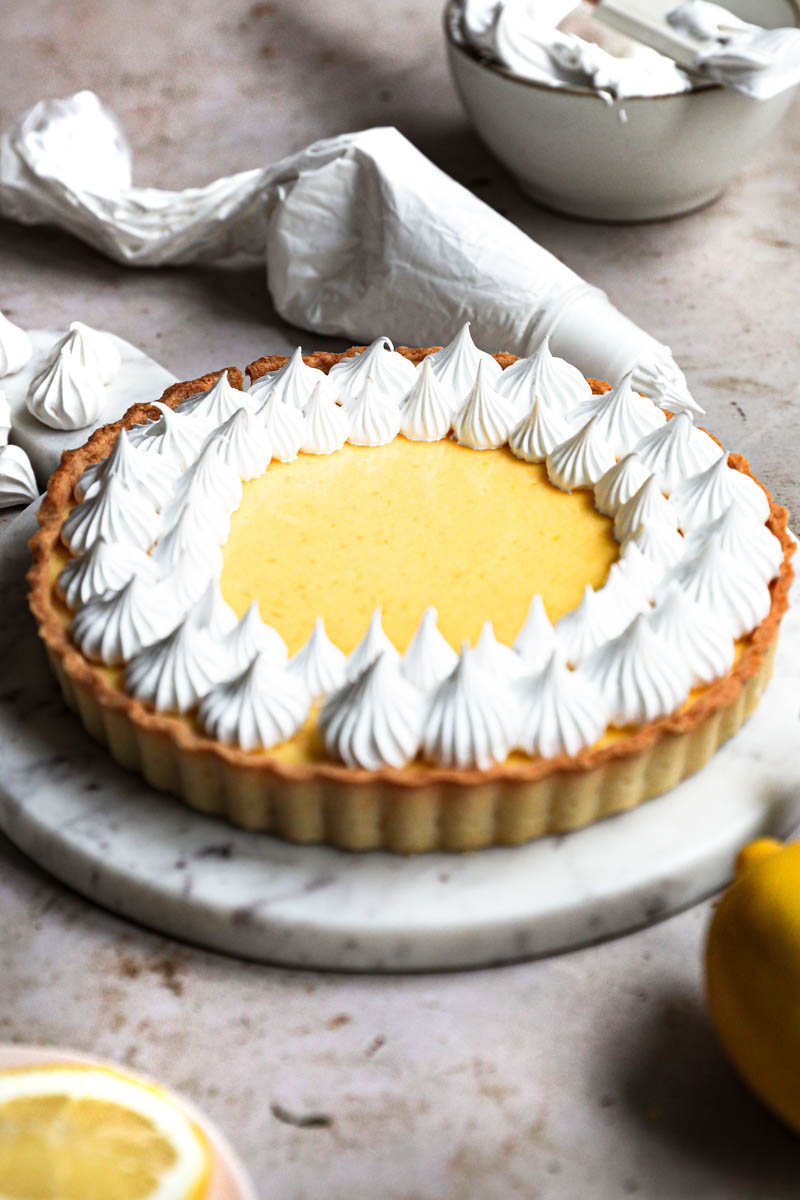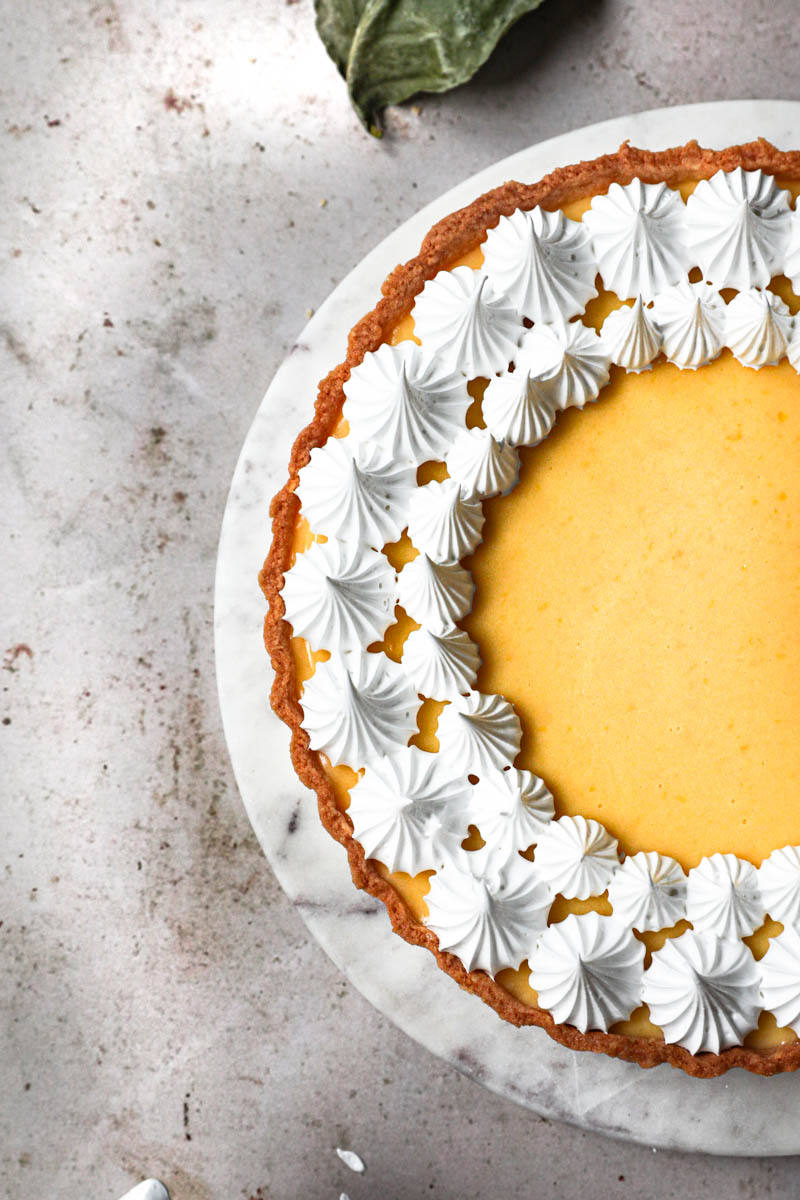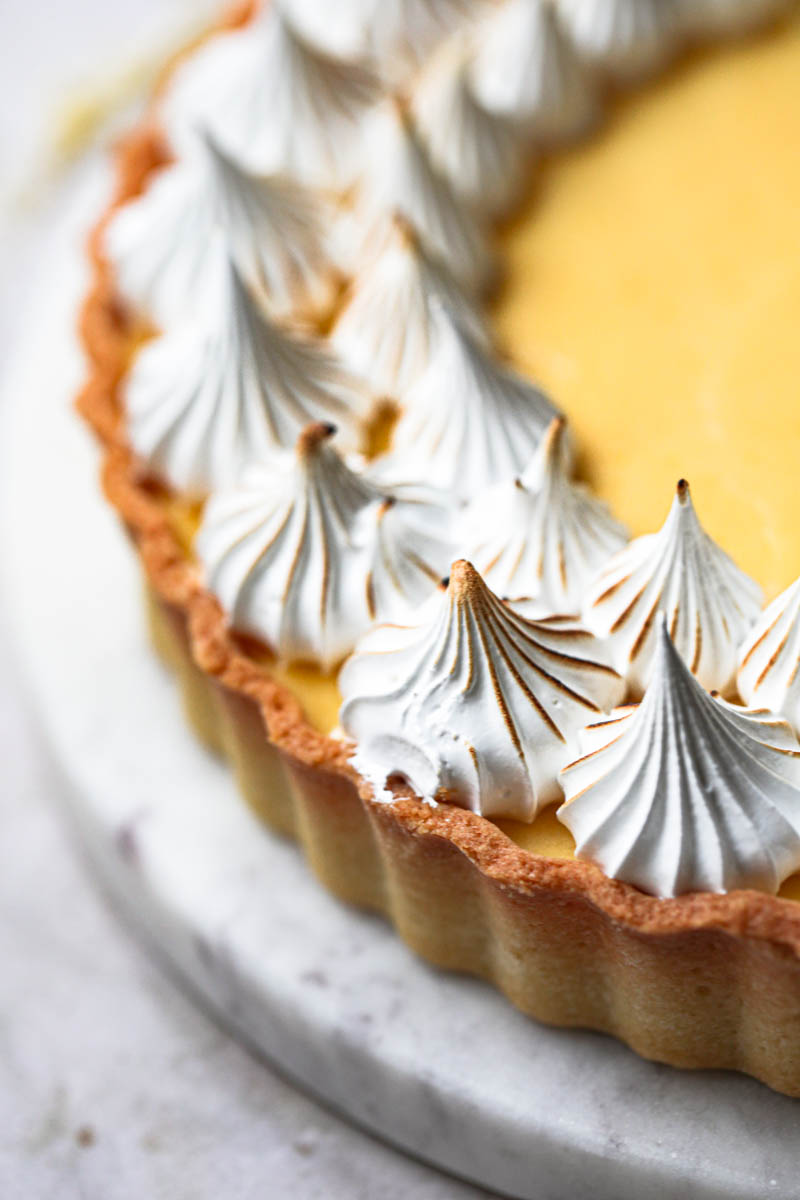 Expert tips
Keep the tart filled with the lemon curd overnight in the refrigerator: it will taste better when properly set and very cold.
Prepare the meringue at the last moment possible for you. Meringue tastes better and looks better when freshly made.
How to prep ahead
You can prepare the lemon curd ahead of time. You can keep it stored in an airtight container, for up to 2 weeks in the refrigerator.
Then you can simply bake the shortbread crust and fill the shell whenever you are ready!
In this case, remove the lemon curd from refrigerator and smooth it out using a whisk, then transfer onto the tart shell and evenly spread it out using a spatula (it won't spread by itself as it does if the lemon crud were still hot!)
You can prep the tart shell with the curd and keep in the refrigerator for up to 2 days before topping with the swiss meringue.
Finally, you can make a double or triple batch of lemon crud and freeze it for future tarts! Stored in airtight container it can be kept for up to 3 months in the freezer. To defrost, place in the refrigerator for 24 hours.
Storage tips
You can store this tart for up to 1 week in the fridge. Although it must be said that the swiss meringue frosting will not be as great.
It will keep in perfect conditions, swiss meringue included for up to 2 days in the refrigerator.
Freezer instructions
This lemon tart can be frozen before being topped with the swiss meringue. Once you have filled the baked tart shell with the lemon curd:
Let it cool down and set completely in the refrigerator.
Remove from the tart tin (or you can freeze in the tart tin if you will not be needing it!) and cover in several layers of plastic wrap.
Place on a baking tray or plate and place in the freezer until it is completely frozen.
Then transfer onto a freezer bag (unless you have a huge freezer, and a baking tray doesn't bother you!).
It keeps, safely stored for up to 1 month.
To defrost: place in the refrigerator overnight. Remove from plastic bag, place on a serving plate, and decorate as instructed in the recipe.
Variations for this recipe
You can make this recipe into mini lemon tarts. It makes individual tarts.
You can serve it without the meringue frosting. In this case, I like to paint the top of the tart with neutral glaze or warmed up corn syrup, to give the tart a nice shine.
You can use puff pastry to replace the shortbread crust. It will be more fragile, so handle with care. Make sure to prebake the pastry until super crispy and golden.
If you made this recipe I would really appreciate it if you leave a rating or comment below! Also, if you share on social media please use #cookwithbelula, I would love to see what you create!