One day I found myself with my fridge full of plums, so I went on a quest to find the perfect plum cake to put them to good use. There so much plum jam one can eat? This is what I came up with! I can tell you for sure that this plum torte is delicious, easy and you can make it in under 20 minutes. Perfect spring baking material.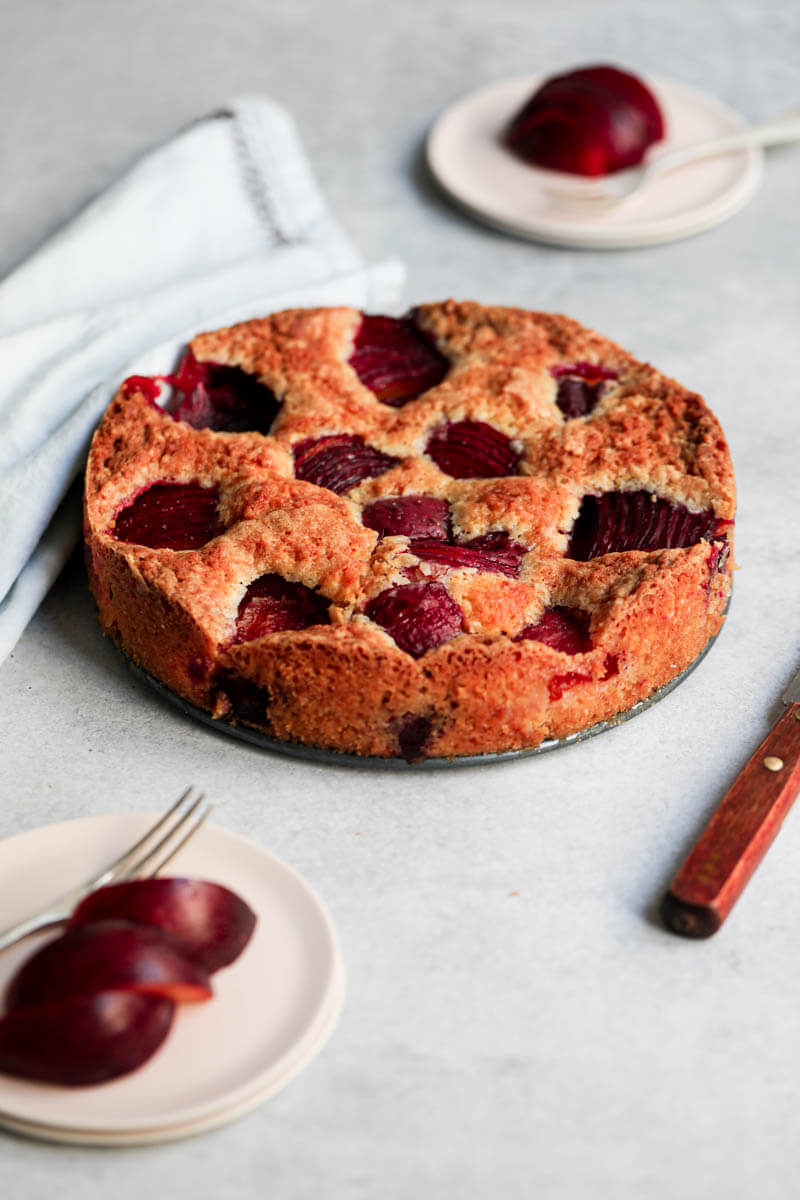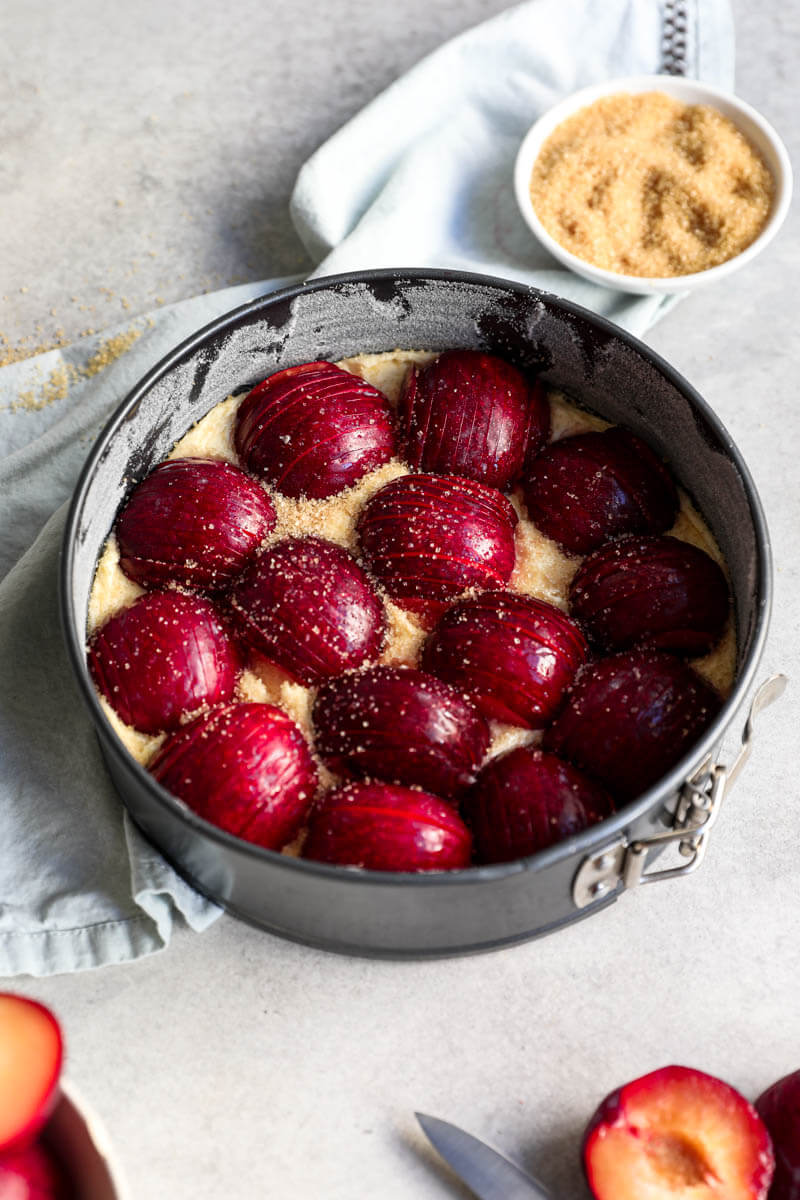 How to make Plum Cake
This is an easy plum cake to make. It's very straightforward.
First off: prepare a 20 cm round cake pan. I line the mold with parchment paper. This was it will be a lot easier to unmold your cake. You can also butter and sugar your mold if that's your preference. If you have a springform cake mold, this is the way to go!
Secondly, halve the plums and remove the pits (you can also slice them as shown in the photos). Cream the sugar and the butter together using a whisk (or electric mixer if you have one) until the mixture has changed to a lighter color.
Add the eggs one at a time and mix until combined. Don't worry if when you add the eggs it looks like the batter breaks apart, just keep whisking and it will come together just fine. Add the dry ingredients (salt, flour and baking powder) in two times and mix until well combined. Then you should transfer the batter onto your mold and spread it evenly using an off-set spatula (if you have one) or the back of a spoon.
Cover the batter with the previously halved and thinly sliced plums. You should put them with the skin side up. Don't be afraid to fill your mold with plums. The more the merrier. I didn't do this the first time I made this plum cake and the batter rose in the oven and covered the plums... so not that pretty to look at. Still good though.
Also, if you have too much batter in proportion to your mold size the same will happen. If you have a smaller mold than the one I suggest here (22/24 cm) I suggest you halve the recipe or make 2 smaller cakes.
Sprinkle the top with brown sugar.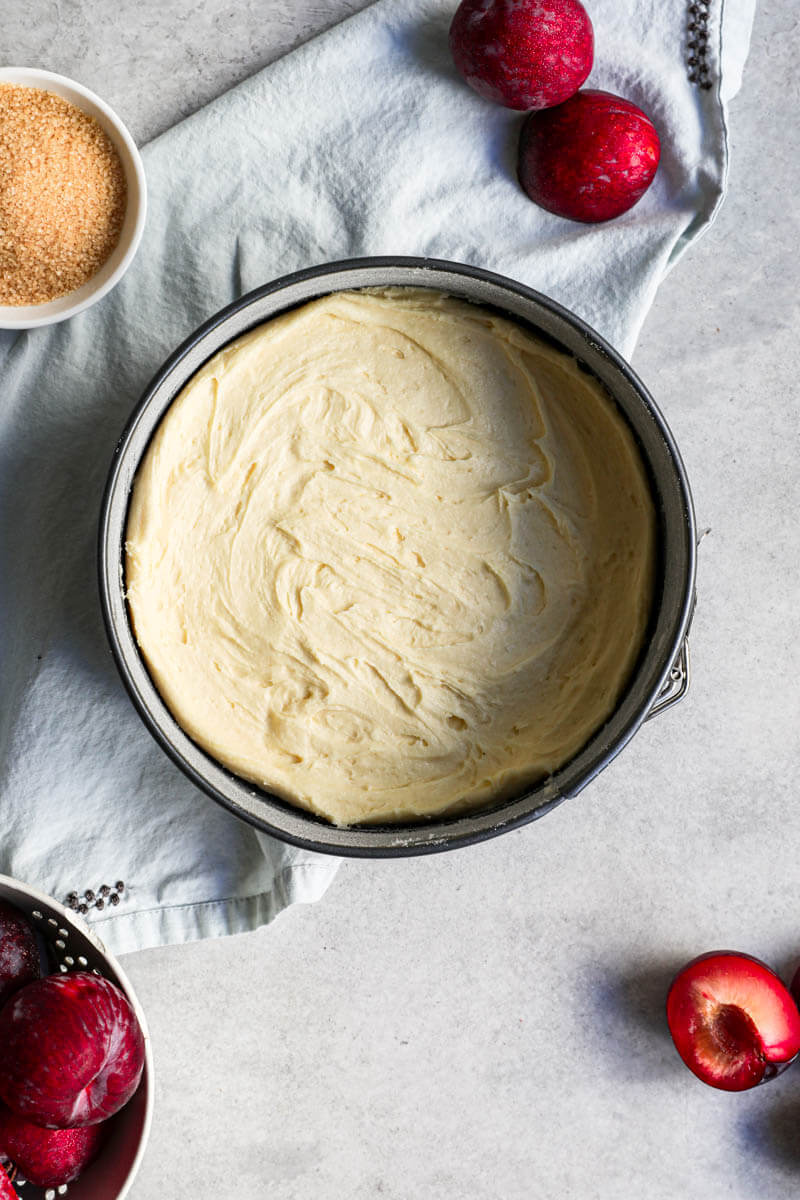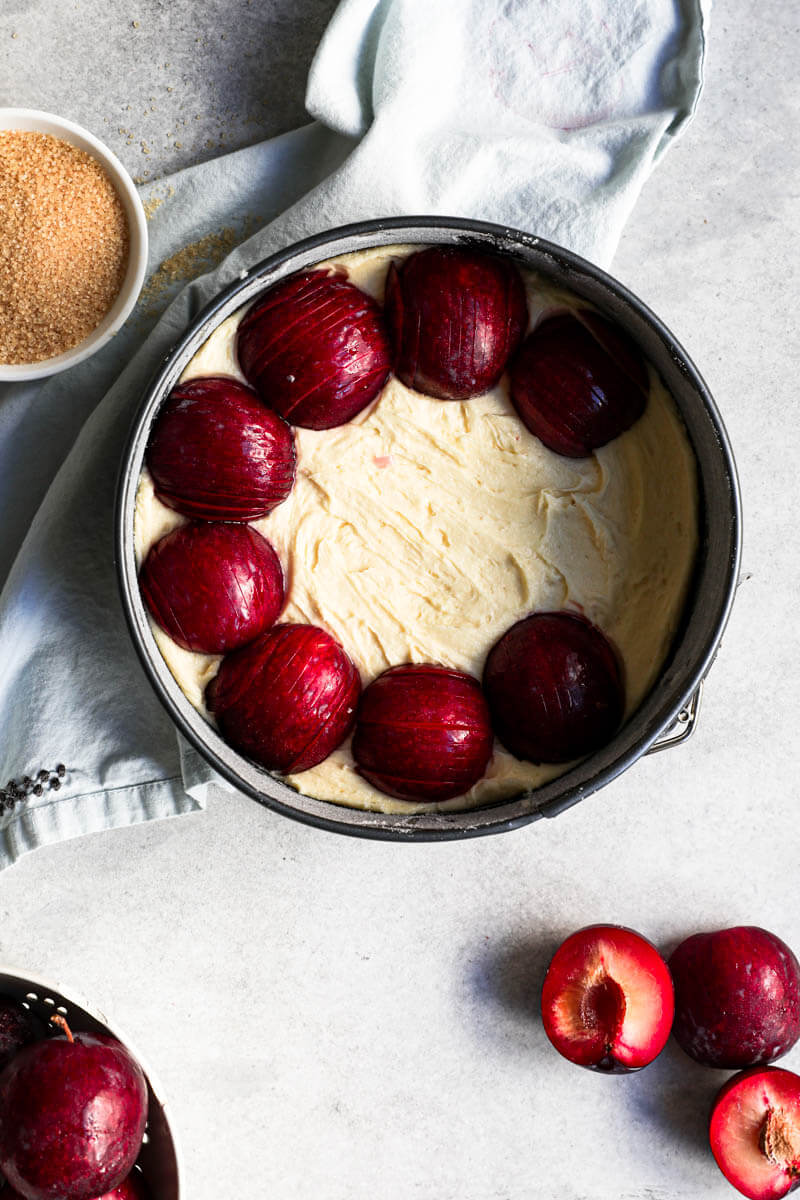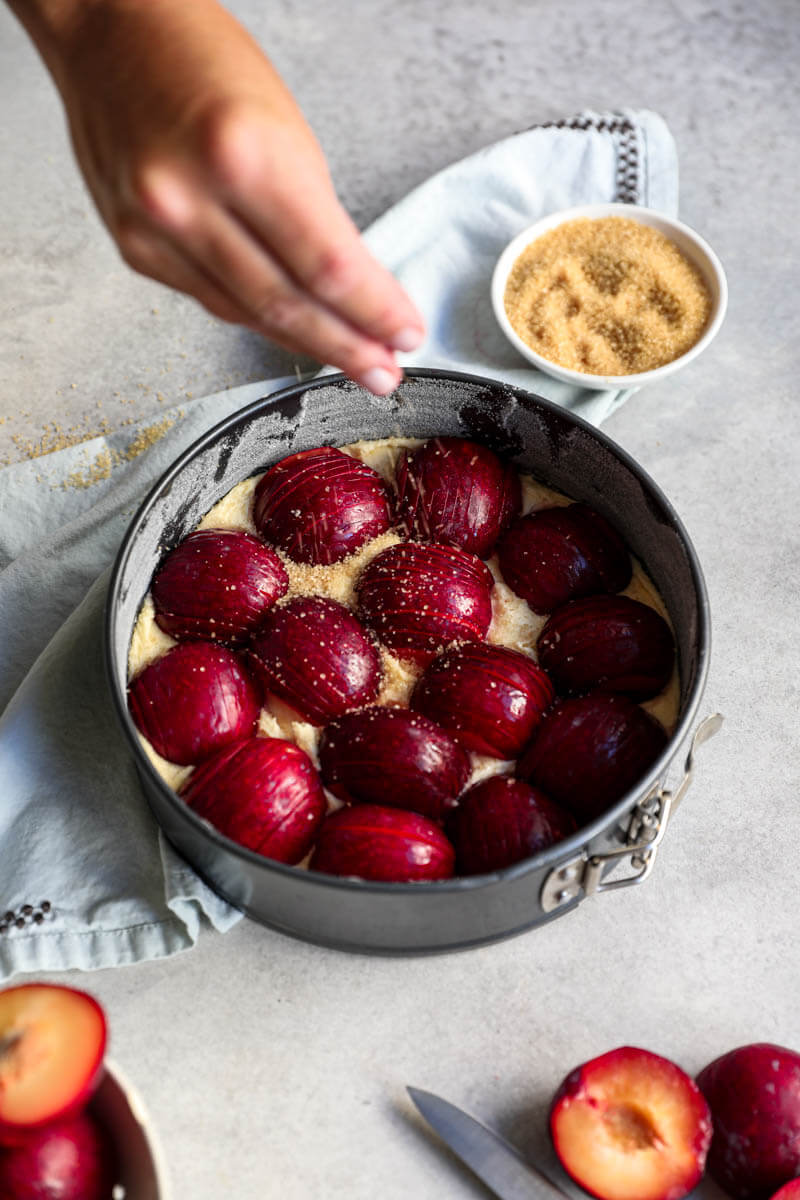 Baking the Plum Cake
Bake at 180 degrees Celsius until golden brown. About 40 minutes.
But as I always say each oven is different so don't trust the timer, always check before! You can do this by inserting a knife or a toothpick or a skewer at the center of the cake (make sure to avoid the plums). If it comes out dry, then the plum torte is ready.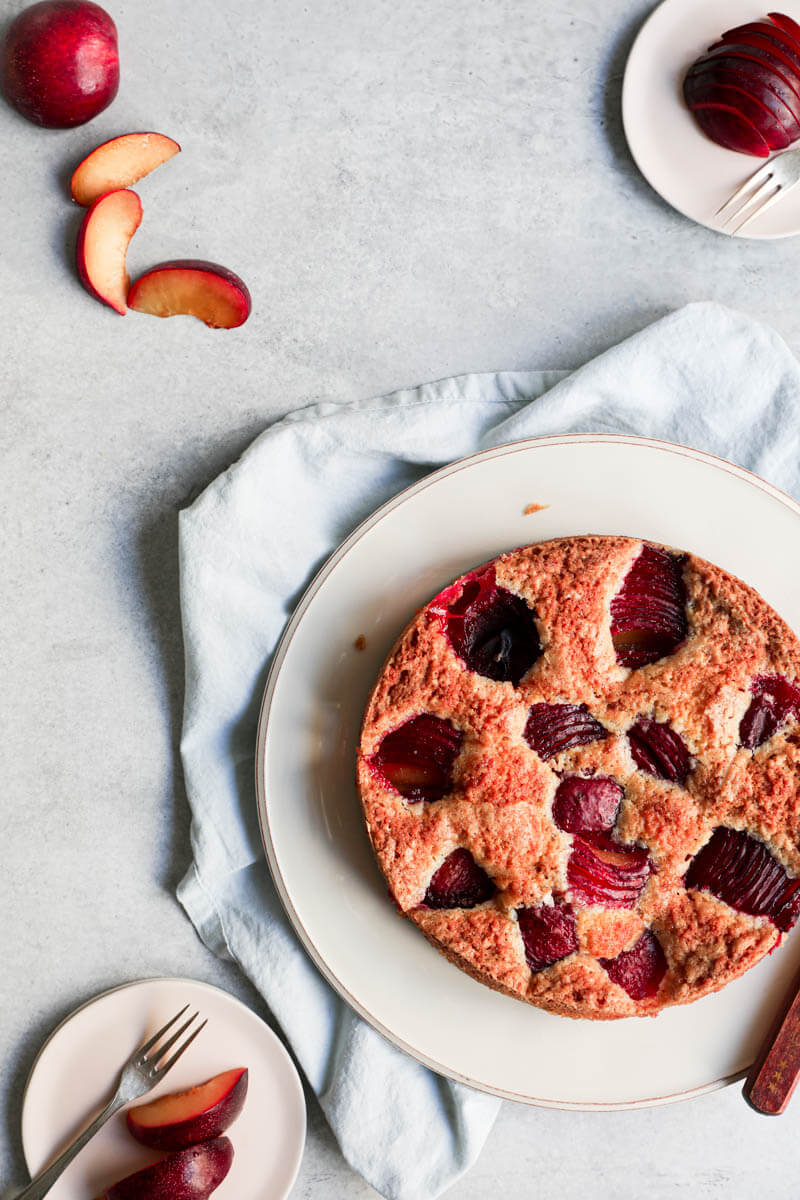 Plums or purple plums
You can use either purple plums or regular ones to make this plum cake. If you use the latter make sure you choose smaller size plums.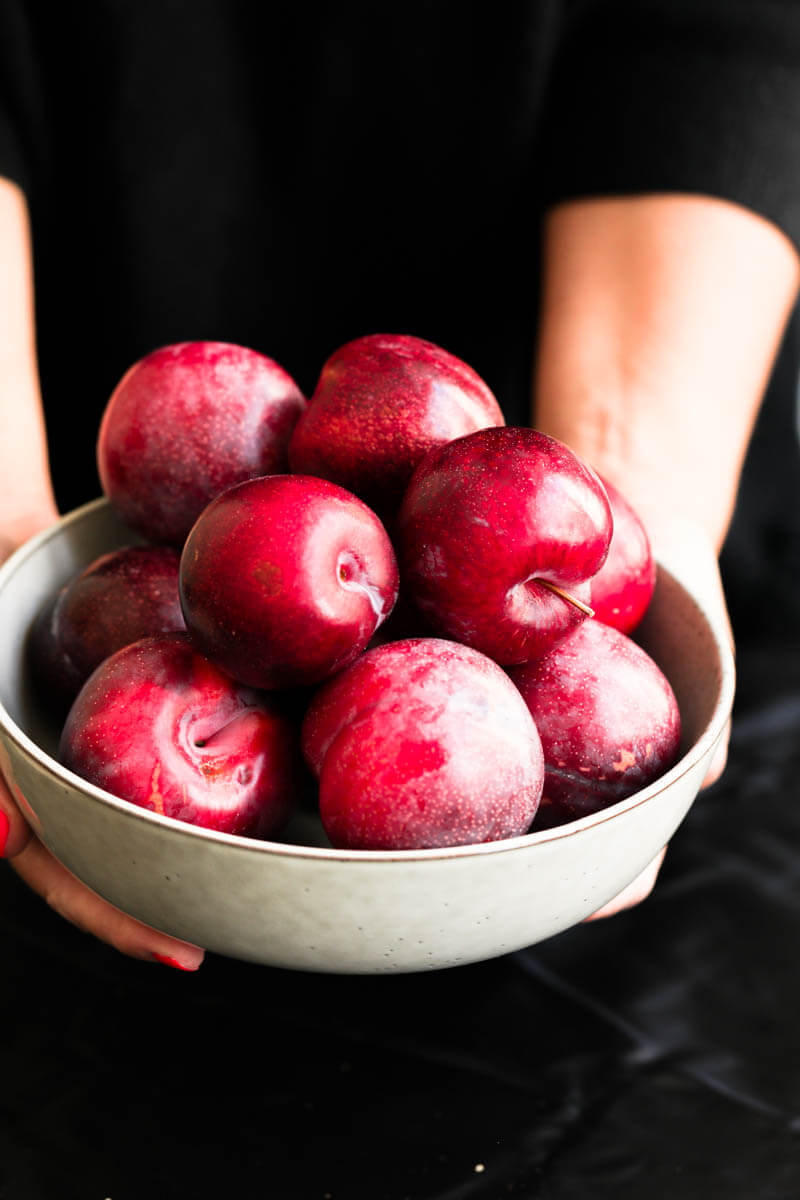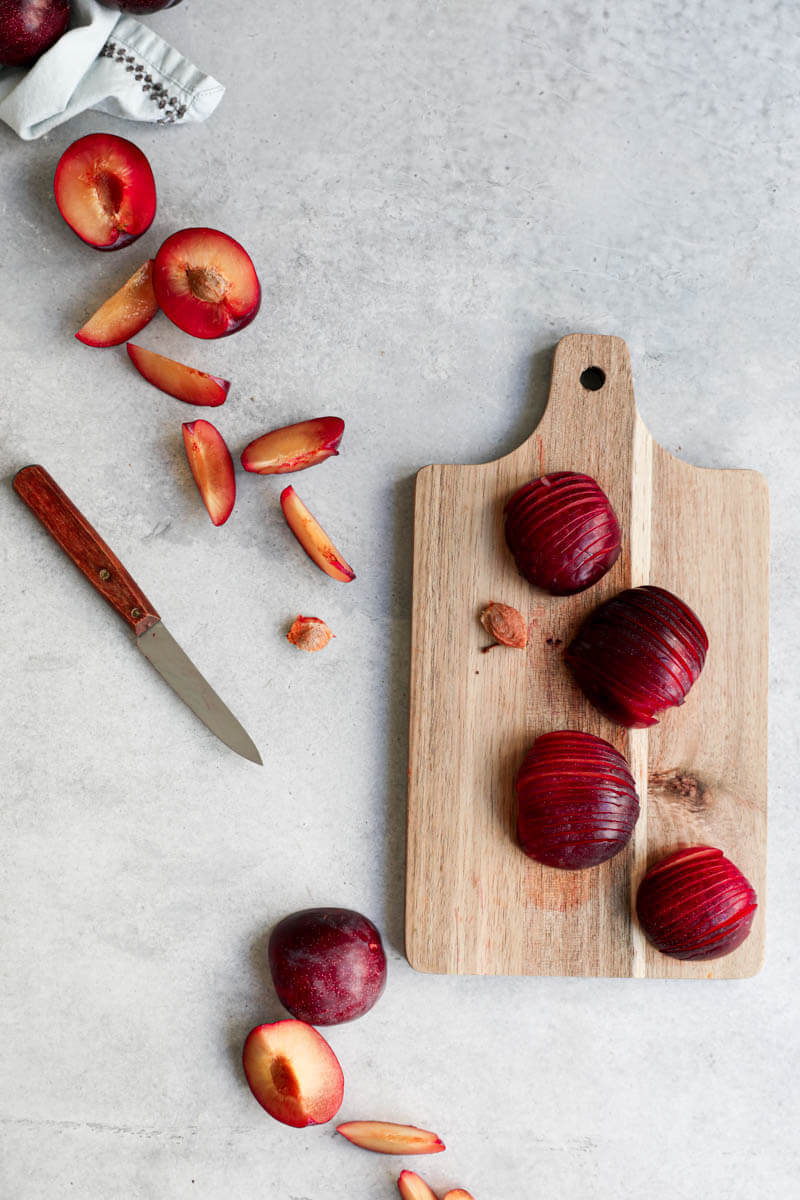 How long does the plum cake keep for?
This plum cake is even better as the days go by! It keeps perfectly for 4 to 5 days. If you manage to make it last that long!
Can Plum Cake be frozen?
This plum cake is better eaten fresh. I do not recommend freezing it. This plum cake is so easy and fast to make it's not worth it.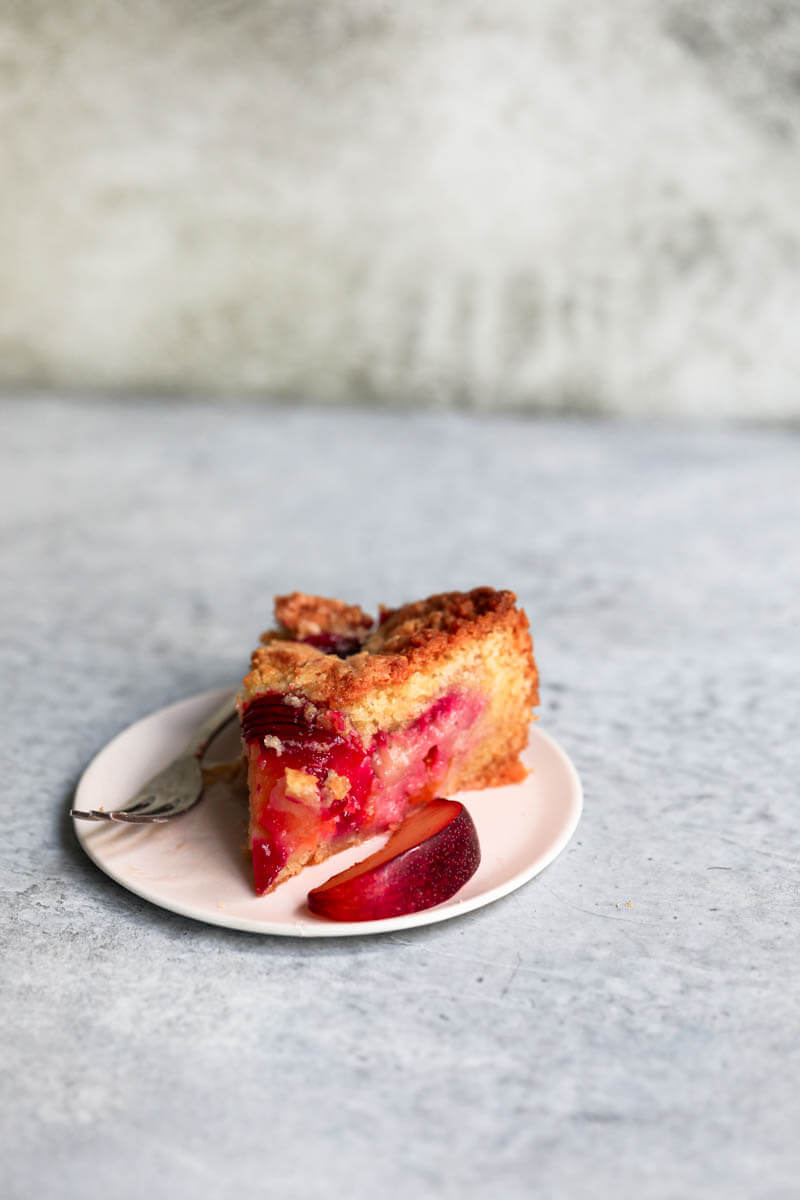 If you made this recipe I would really appreciate it if you leave a rating or comment below! Also, if you share on social media please use #cookwithbelula, I would love to see what you create!