Homemade Ladyfingers Cookies
This homemade ladyfingers recipe is easy to follow. You will learn how to make ladyfingers cookies either to have with coffee or to use as a base for other desserts.
This ladyfingers cookies recipe is easy to follow and can be put together quickly. You can enjoy these freshly baked homemade ladyfingers with your afternoon coffee! This ladyfinger cookie recipe will take you through every step giving all the tips and tricks for success from making the batter, to piping out the cookies and baking them. These fluffy homemade ladyfingers can be enjoyed by themselves, with afternoon tea, or used as a base for other cakes and desserts, such as tiramisu or this chocolate raspberry charlotte cake.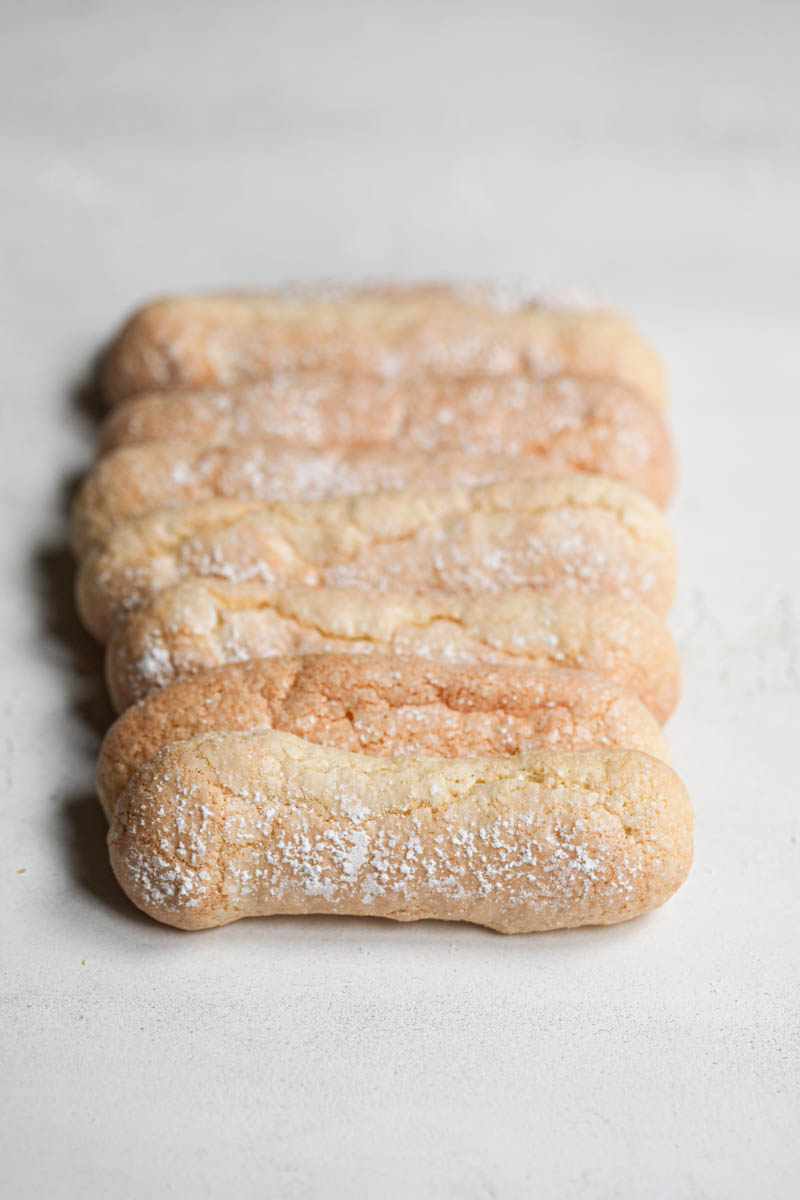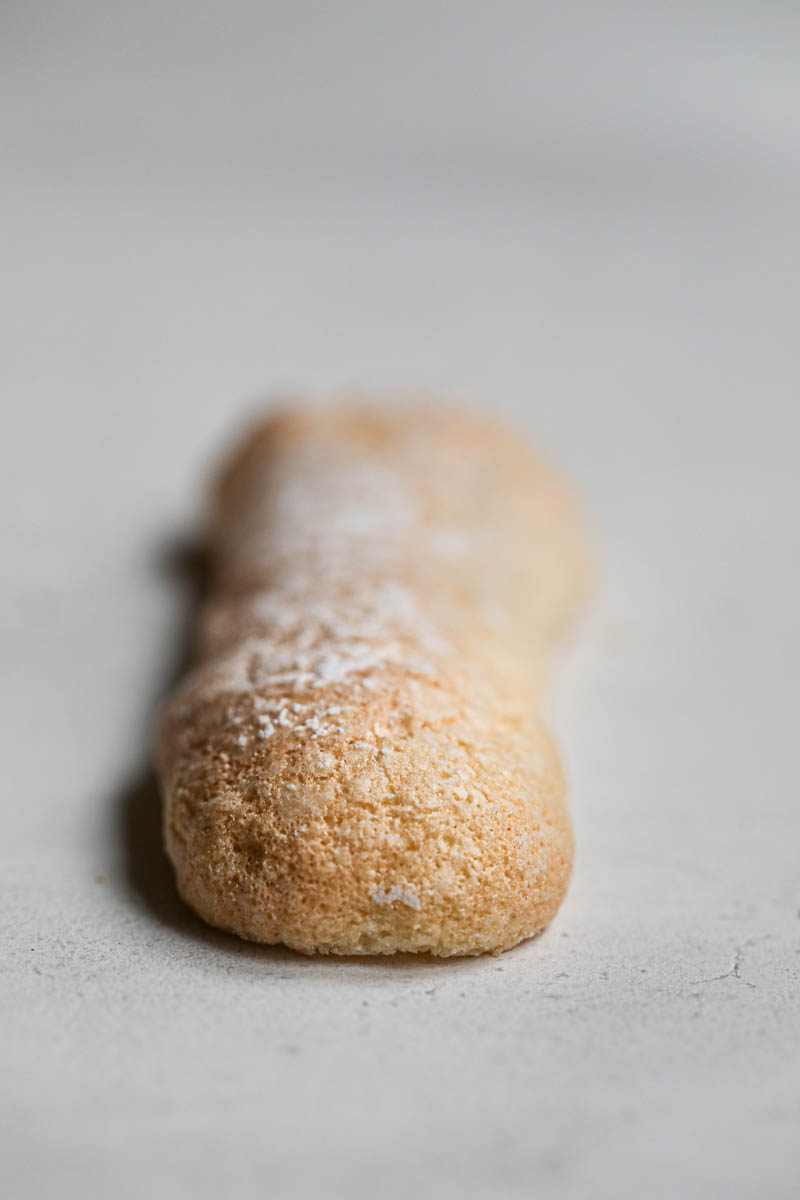 Ingredient & Material Notes
Flour: all-purpose flour is called for to make this recipe. Also, it must be added in sifted to avoid lumps in your batter.
Piping tip: this recipe calls for a #12 piping tip.
Piping bag: I use disposable piping bags.
How to make this recipe
Making these homemade ladyfingers is rather simple. You just have to:
Make the batter
Pipe out the ladyfinger cookies
Bake the cookies
Enjoy!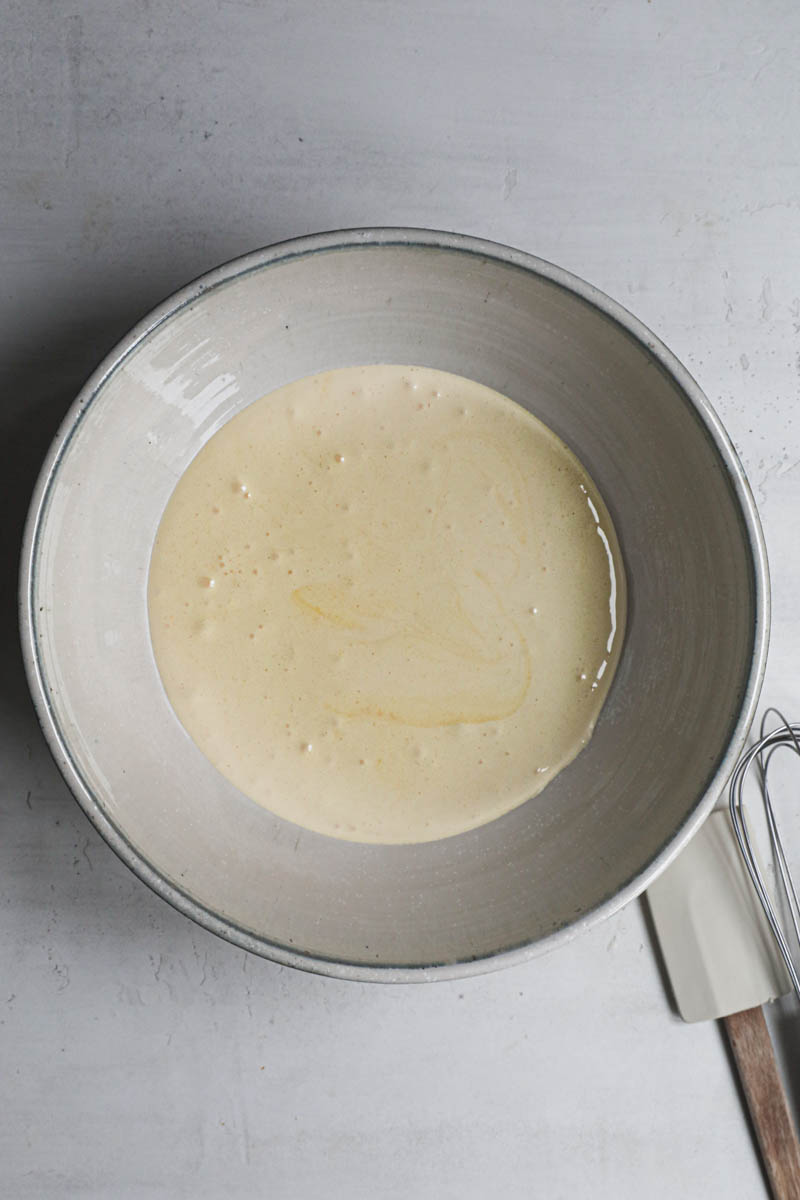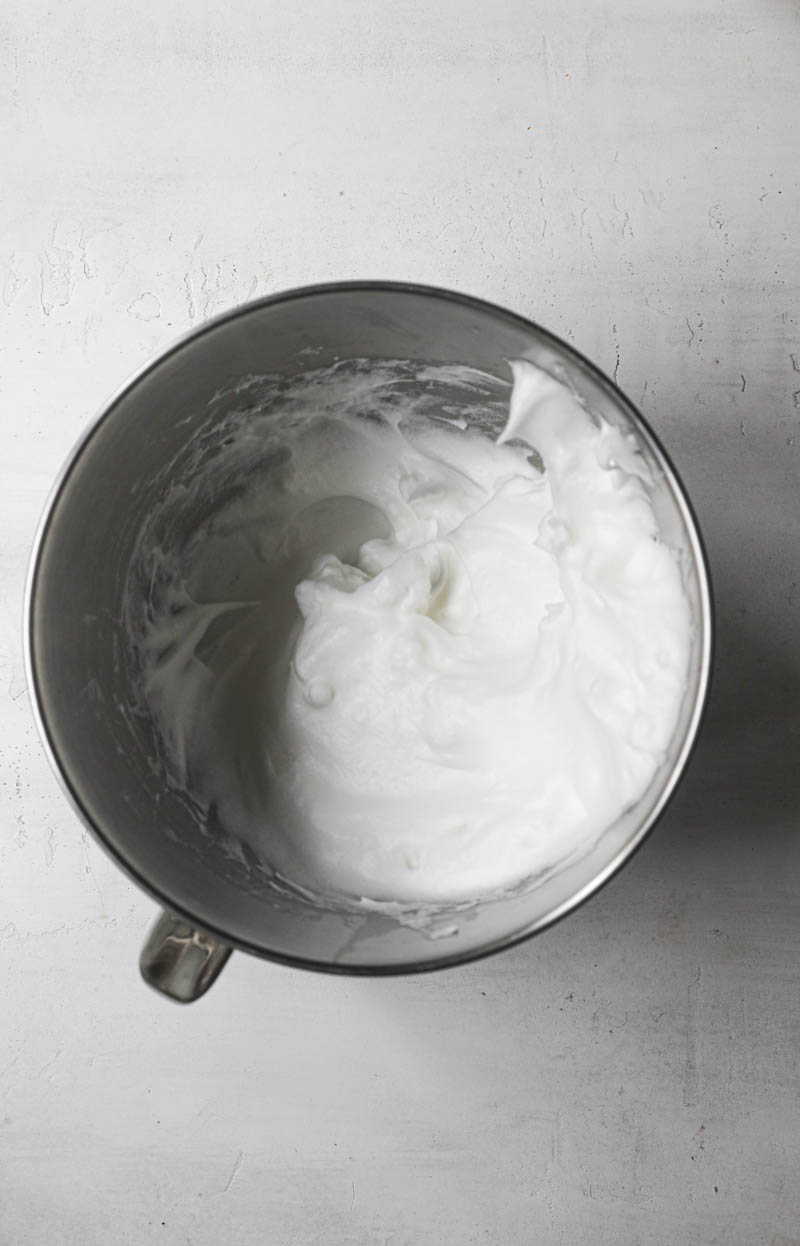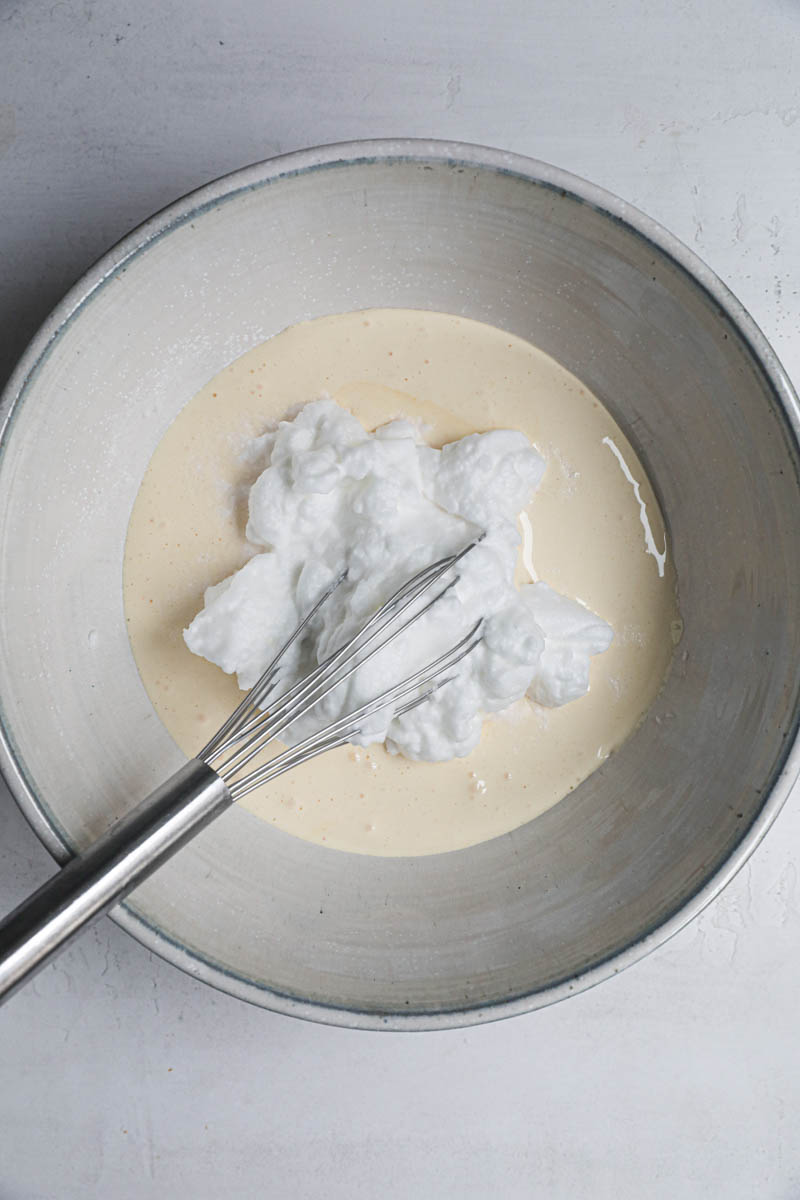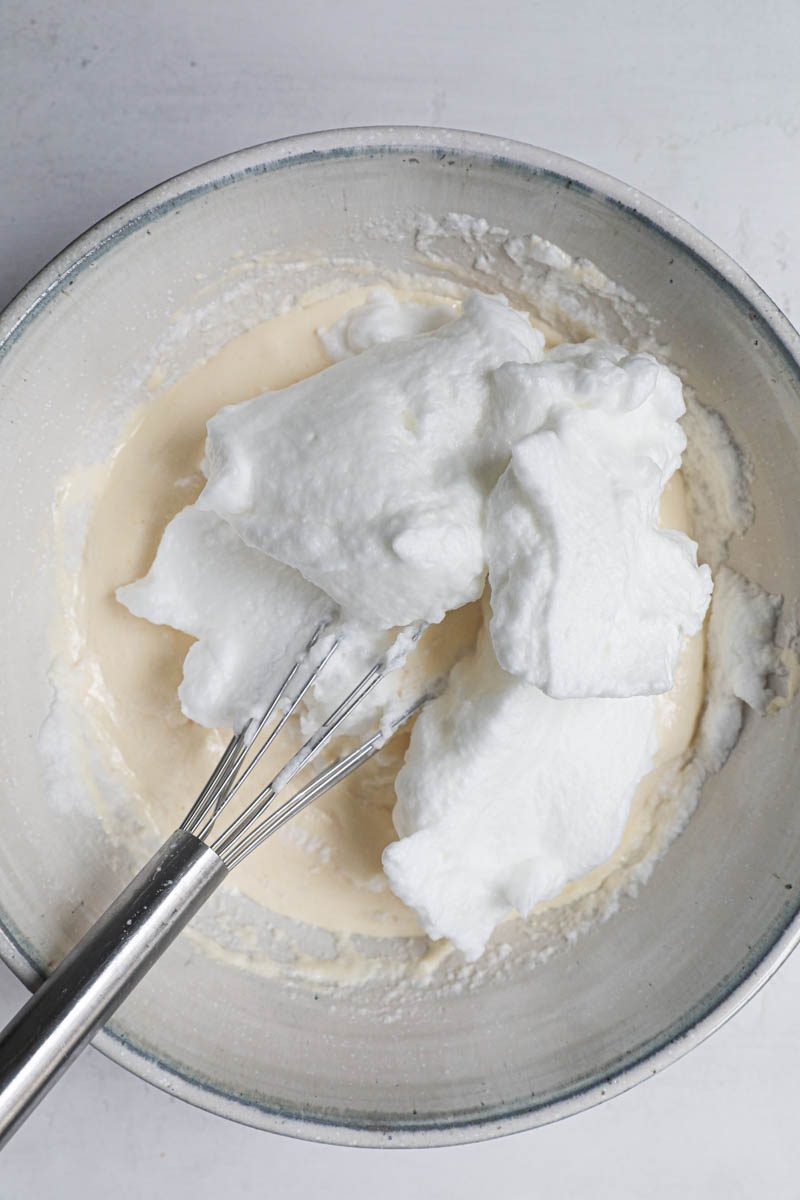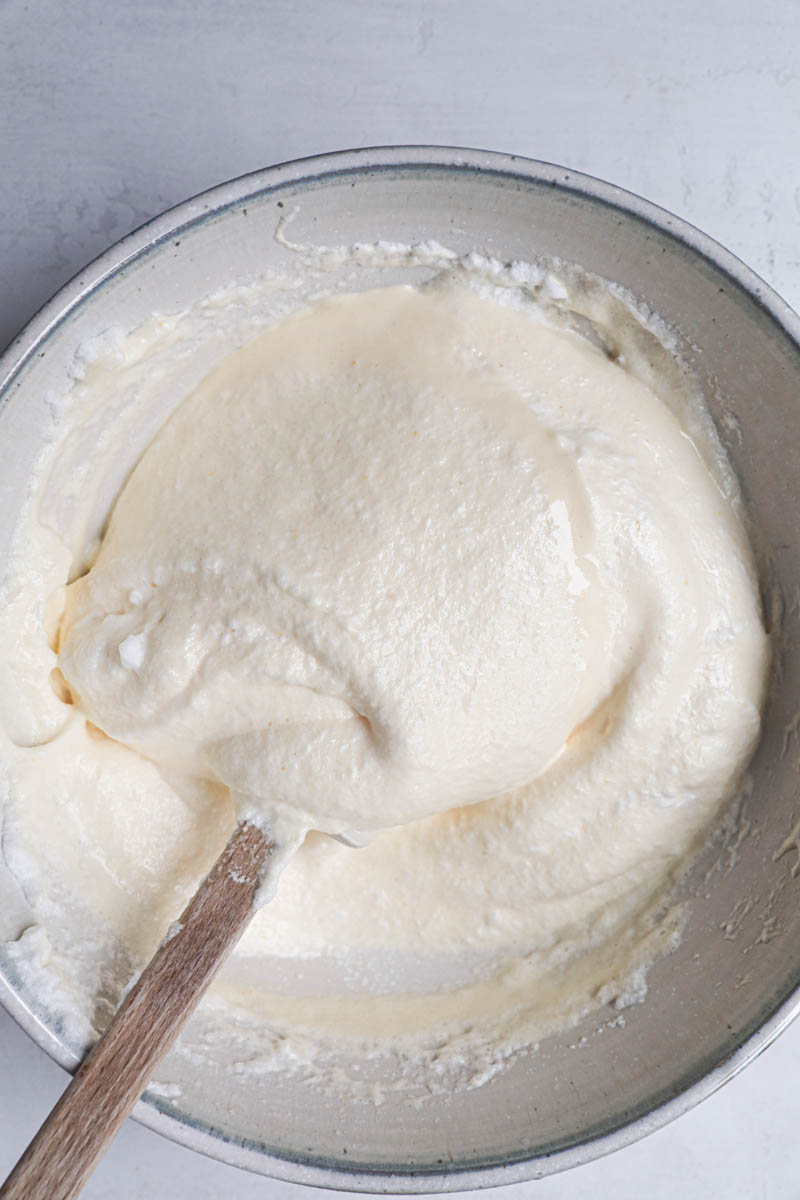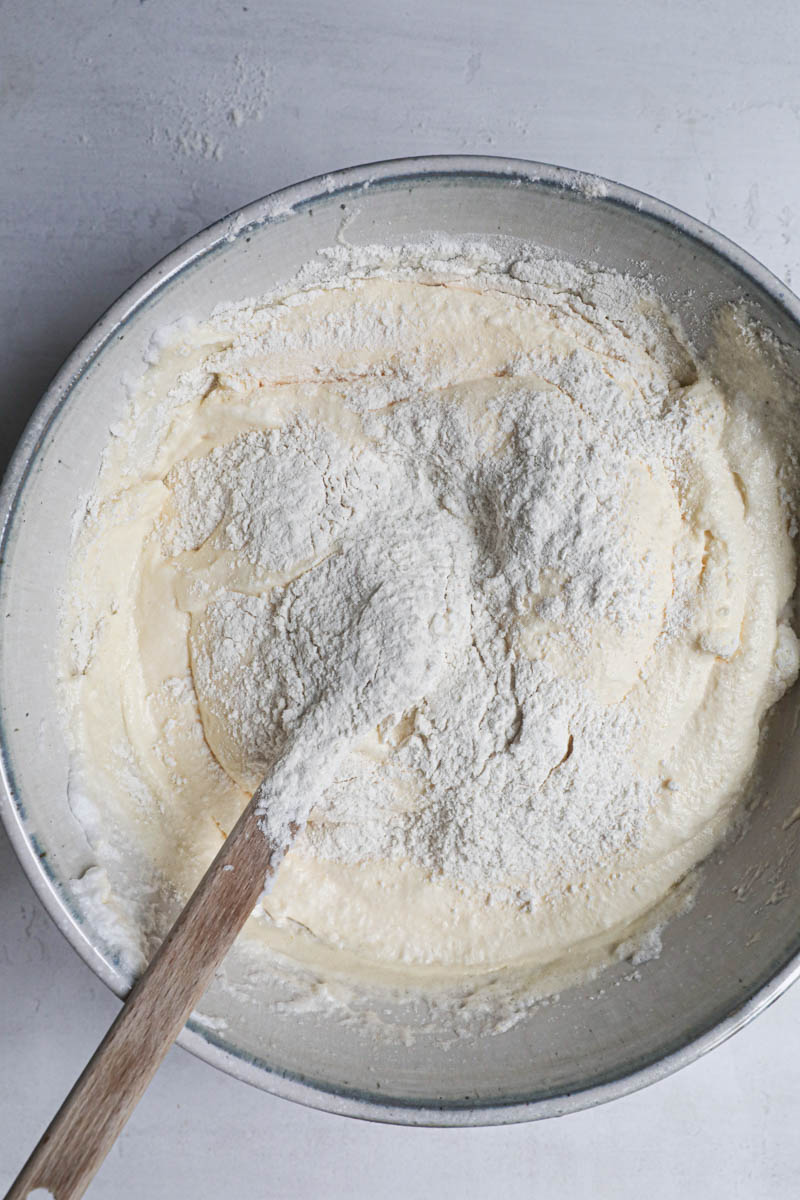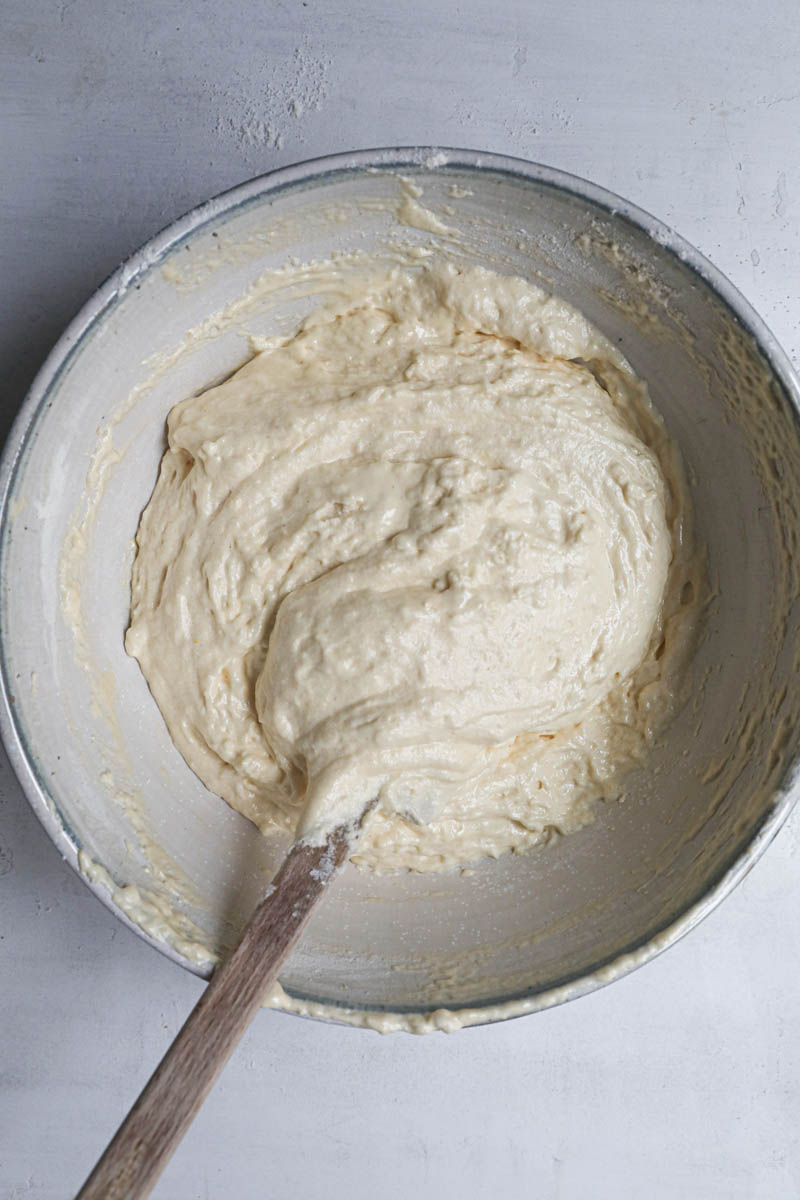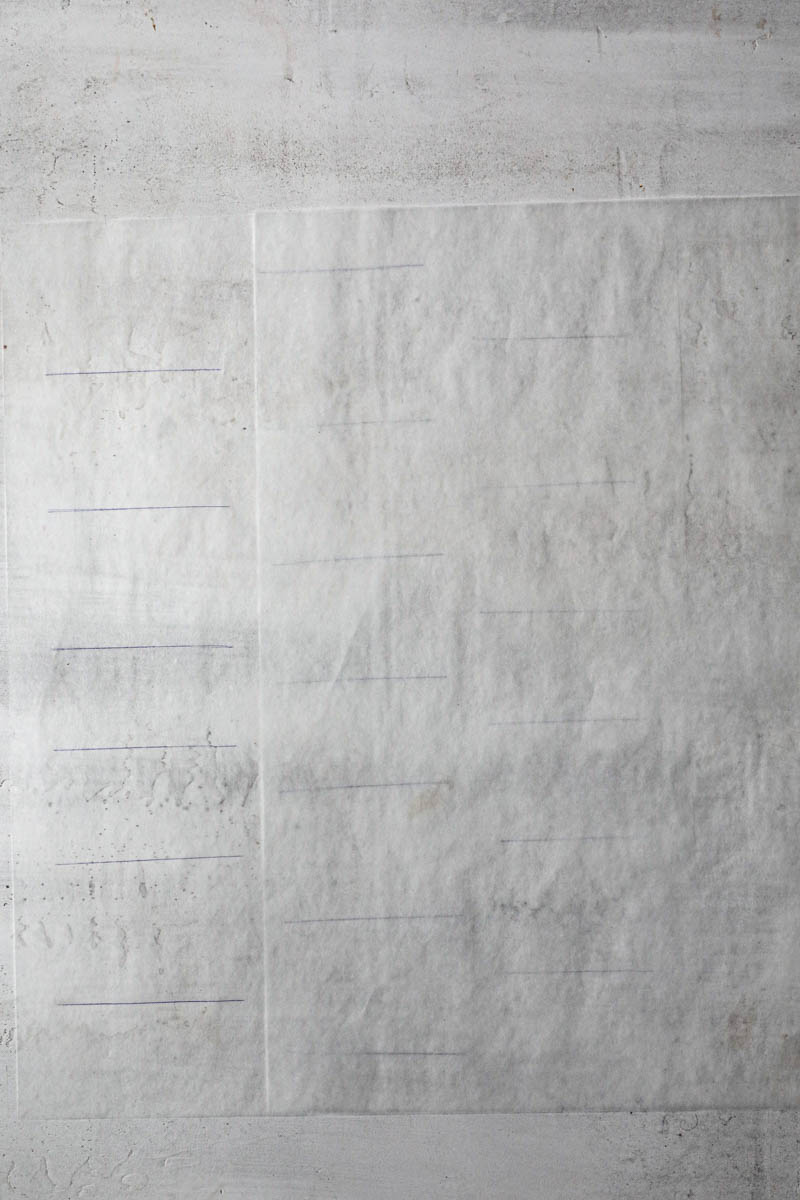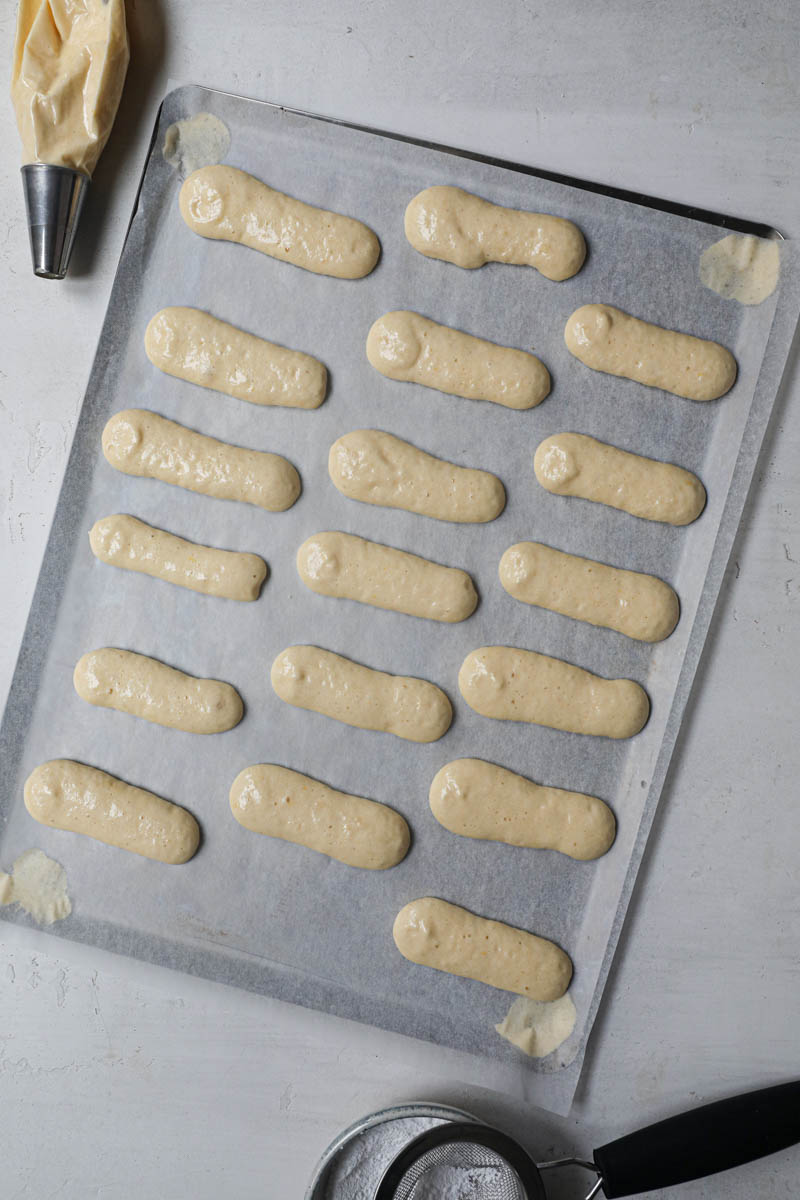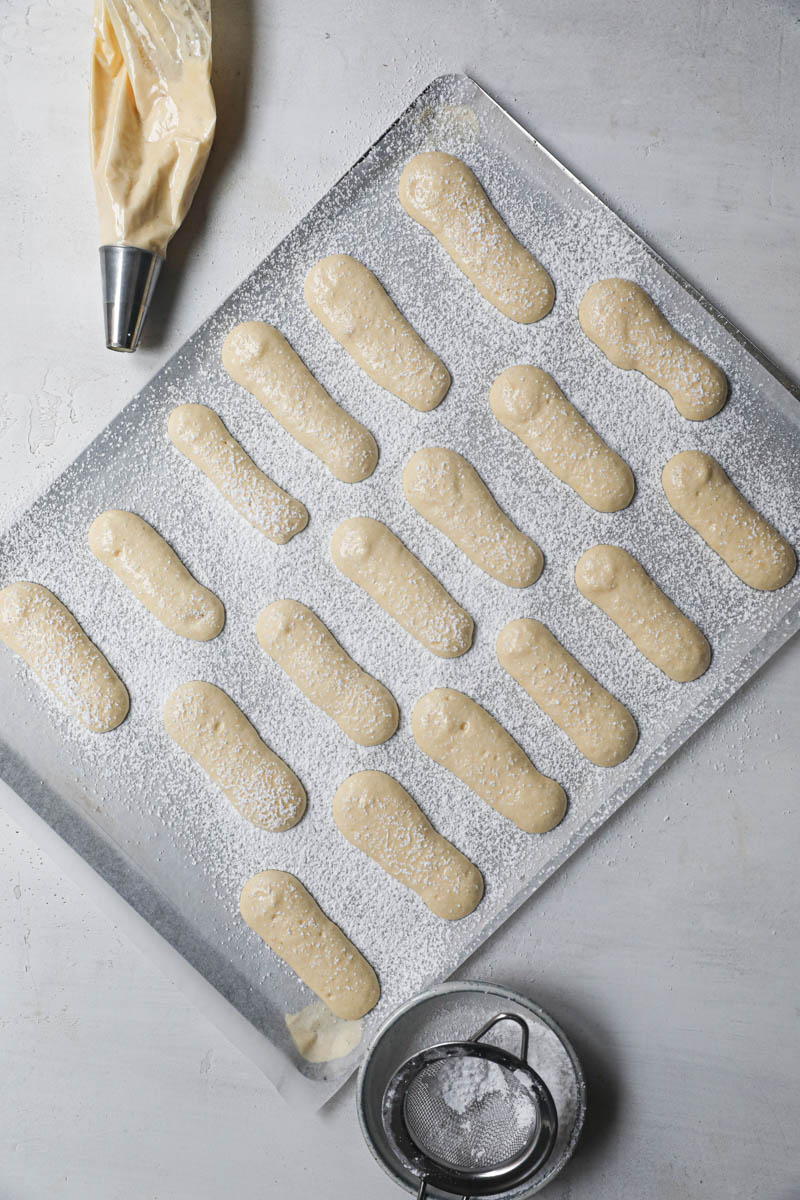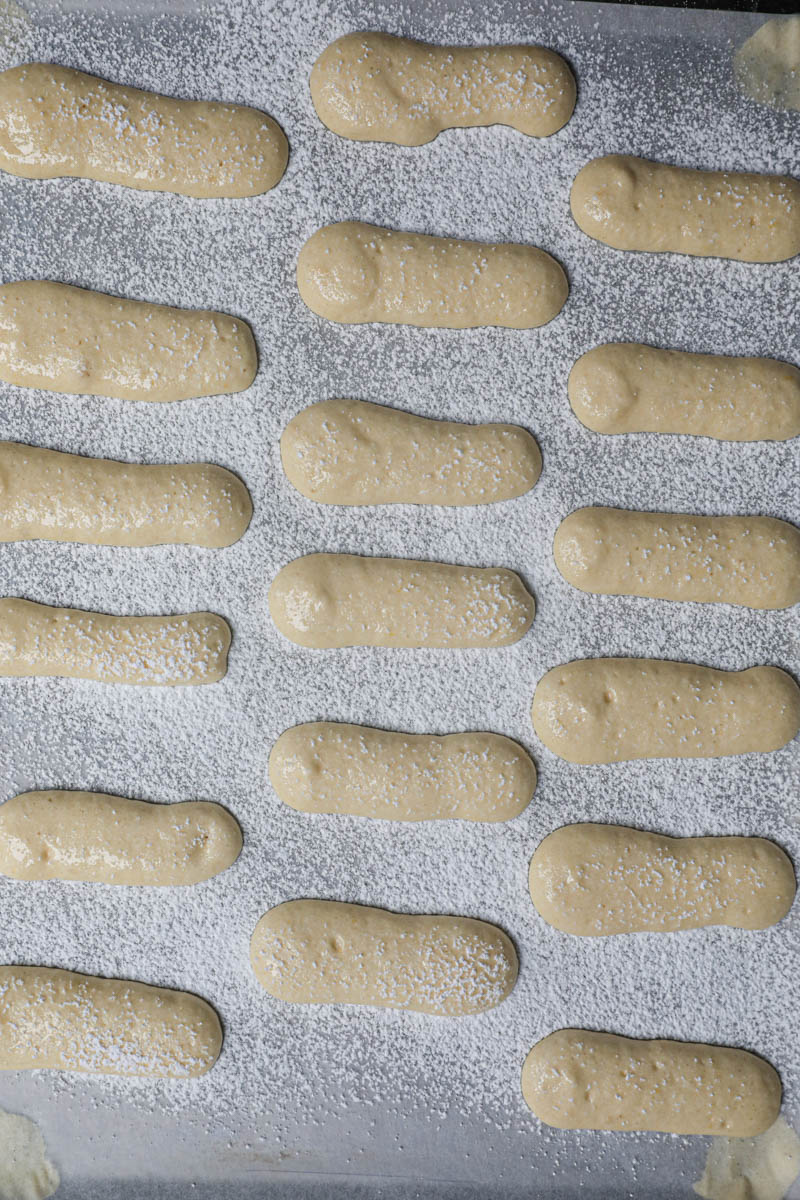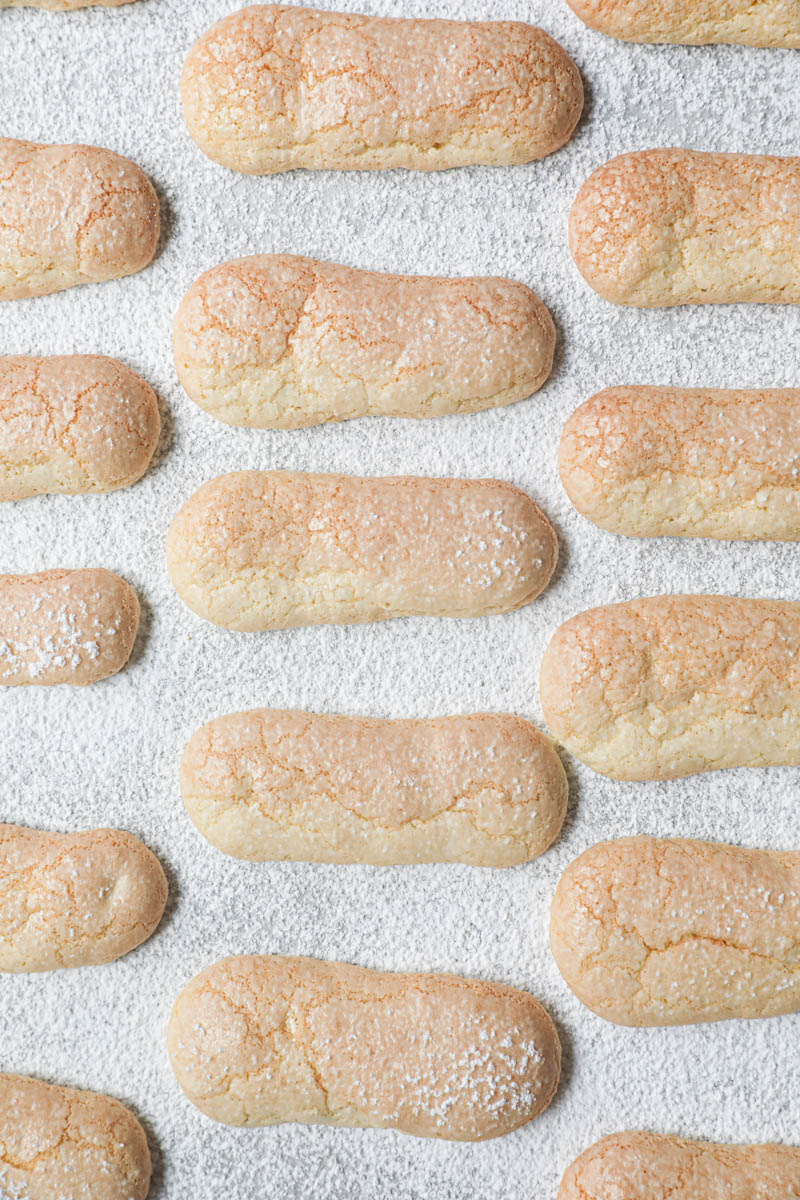 Recipe notes
Egg yolks and sugar must be whisked until you obtain the fluffy, voluminous consistency. This means that if you lift the whisk, you can draw letters with the batter.
The other important element of the ladyfinger cookie batter are the beaten egg whites: they have to be perfect.
Use egg whites at room temperature.
Start whisking the egg whites with a little of the sugar at low speed, and slowly start accelerating your machine. Only when the egg whites are almost done add in the rest of the sugar and whisk at maximin speed for about 30 seconds.
When folding the egg whites into the egg yolks do it in 2 steps: first, add only about 1/3 of the egg whites to loosen up the egg yolk/sugar mixture; Then fold in the rest of the egg whites, this time delicately using a spatula or a whisk.
Sift the flour over a piece of parchment paper so that it's easier to add it into the mixture.
When adding the flour into the ladyfinger cookie batter, verify there is no flour left at the bottom of the bowl that has not been incorporated into the batter.
Use a piping bag to help you shape the ladyfinger cookies into bands of about 6 cm (2.4 - inches) high and 2 cm thick. You can make them bigger if this is what you prefer. I made them in 2 sizes, 6 and 10 cm (4 inch)!
Make sure to leave space between each cookie as they grow quite a bit in the oven.
Don't forget to sprinkle with powdered sugar (twice) before baking. This will allow for a thin crusty layer to form on the top of the ladyfinger cookies.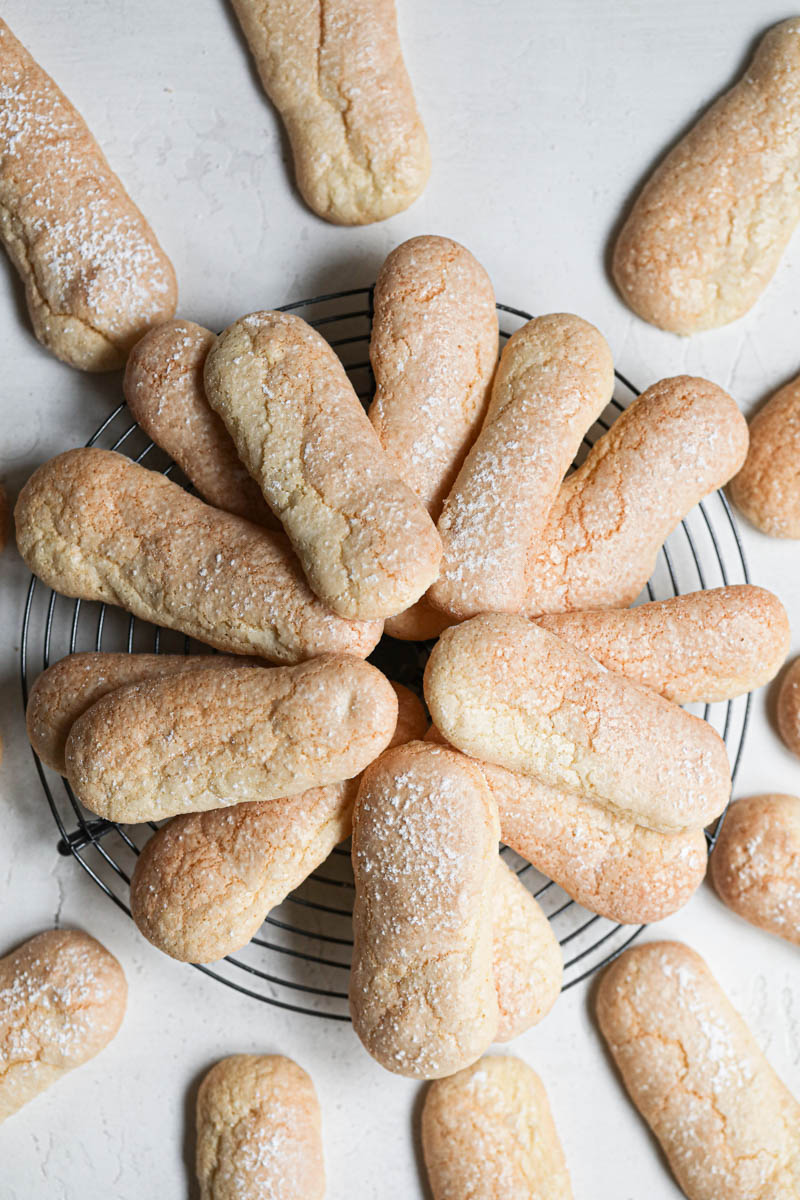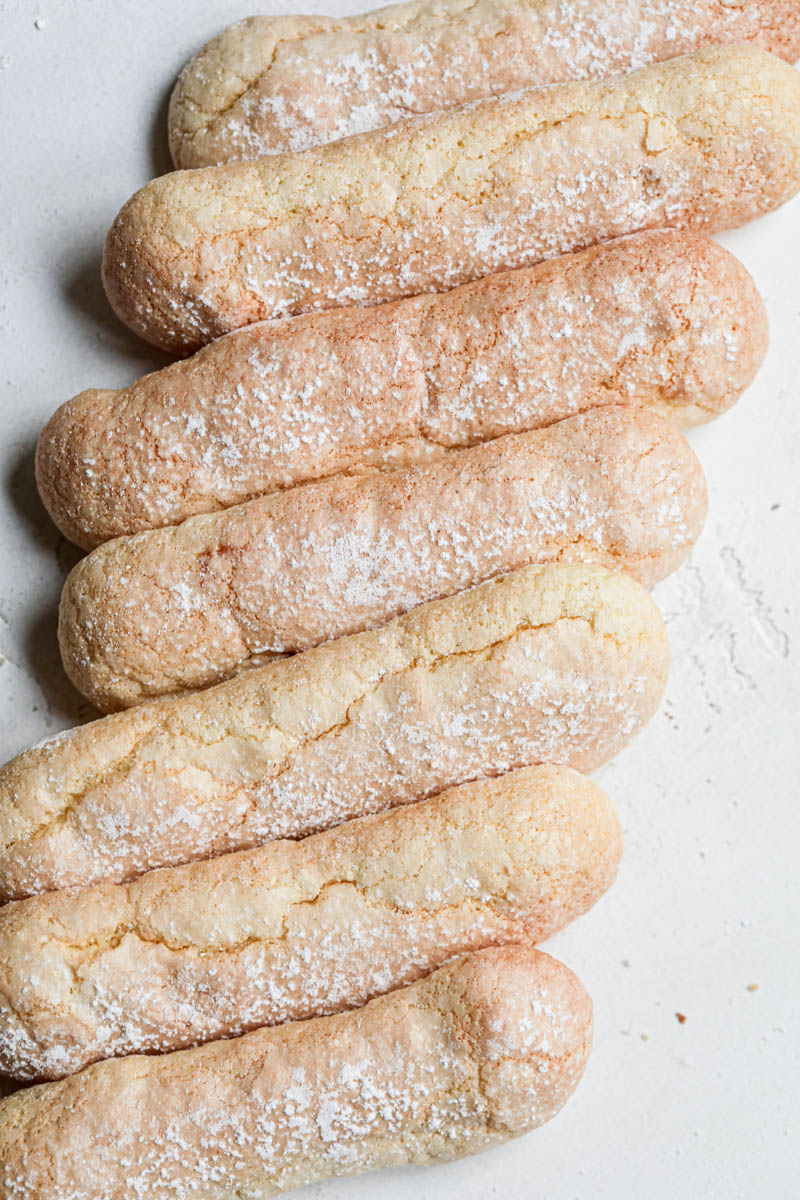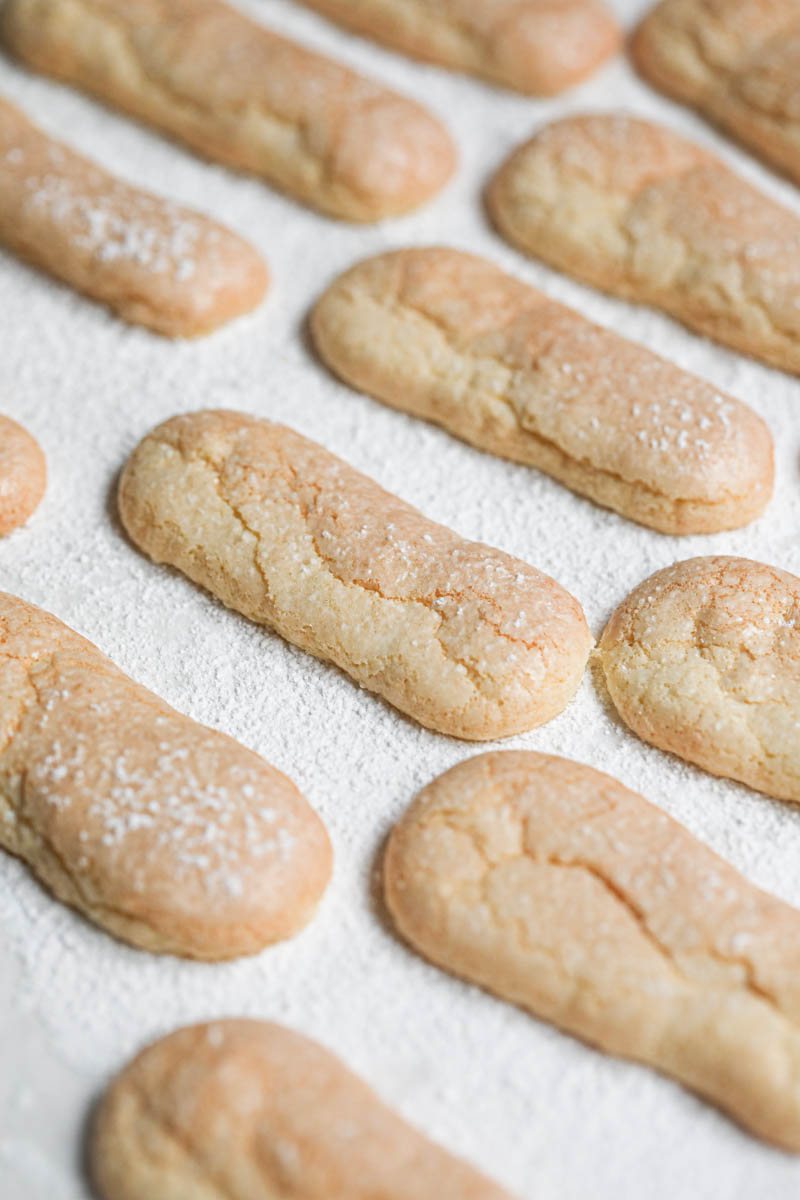 Expert notes
You can make your own ladyfinger cookie template as shown in the photo above. Draw lines of 6 cm long leaving space between one another - in a 30 x 40 cm baking tray, that gives you about 18 cookies per tray if you pipe out 3 lines of cookies.
Place the piece of parchment paper underneath the paper where you will be piping out the ladyfinger cookies and pipe onto the lines you drew.
Baking times are approximate, as each oven will surely bake differently, and the size and thickness to which you have piped out your batter will also vary from person to person. Stay close, observe, and as soon as they are nicely puffed and slightly golden, remove them from the oven.
Write down the exact time it took to bake this recipe in your oven for next time.
Storage tips
These ladyfinger cookies keep for up to 5 days stored in an airtight container at room temperature.
Freezer instructions
Homemade ladyfingers can be frozen after they have been baked. To do so place them in a freezer container and keep frozen for up to 1 month.
To defrost: Place over a wire rack for about 1 hour. Enjoy!
Variations for this recipe
You can dip these ladyfingers cookies in melted chocolate once they have completely cooled down to make them extra delicious.
These cookies can be used to make other recipes like this chocolate raspberry charlotte cake or the classic tiramisu dessert.
The ingredients used in all recipes on this site are measured using the metric system. I use a
scale
to be precise with my measurements and ensure good results. If you would also like to use a scale, here are some:
USA
,
Canada
,
UK
,
Australia
,
France
.
Subscribe to the newsletter
---
Servings:
36 ladyfingers cookies
Egg Whites

135 g

Egg Yolks

90 g

Granulated Sugar

130 g

All-purpose Flour

135 g
1. Make the ladyfinger cookies batter: Blanch the egg yolks with 110 g of sugar until the mixture is pale yellow and has gained volume. Set aside. Beat the egg whites with 10 % of the remaining 25 g of sugar until soft peaks are formed. Then add the remaining sugar and beat at maximum speed until stiff peaks form. Fold the egg whites into the egg yolk/sugar mixture delicately, trying not to deflate the mixture. Finally, fold in the sifted flour.
2. Pipe the homemade ladyfingers: Preheat the oven to 180 C° (360F). Line a baking tray with parchment paper. Using a #12 piping tip, pipe out staggered bands of 10-12 cm long and 2 cm wide (see post for tips on how to make a template).
3. Bake the ladyfingers cookies: Sprinkle the ladyfinger cookies with powdered sugar – twice. Bake until puffed and slightly golden. About 10 minutes. Remove from the oven and transfer onto a wire rack. Let them cool down at room temperature.
If you made this recipe I would really appreciate it if you leave a rating or comment below! Also, if you share on social media please use #cookwithbelula, I would love to see what you create!