This chocolate hazelnut cake recipe is probably the easiest and most delicious one you will ever try. All you need is one bowl and whisk and lots of left-over egg whites! Joking aside, this cake can be made in 15 minutes, as you only need to mix the ingredients in a certain order, no machine needed! The biggest effort here is melting the chocolate and butter, I promise. This chocolate hazelnut cake is super moist, has chopped hazelnuts in the batter for the extra crunch and is topped with a luscious, whipped milk chocolate ganache! Cannot wait for you to give it a try!
Material & Ingredient Notes
Hazelnut meal/flour: you can use this one or make your own by blending roasted hazelnuts in a food processor until you obtain finely ground hazelnuts.
Dark & Milk chocolate: use a good quality one like Valrhona or Callebaut.
Egg whites: you can use old egg whites you have left over from making other recipes such as this crème caramel!
Hazelnuts: this recipe calls for roasted hazelnuts. Pop them in the oven at 170 C° for 10 minutes, then let them cool down at room temperature.
A 20 cm ( 8-inch) springfrom cake pan.
How to make this recipe
This chocolate hazelnut cake is super simple to put together. You simply must:
Make the ganache.
Make the cake batter, which will take no longer than 15 minutes.
Bake the cake and let it cool off.
Whip the milk chocolate ganache.
Frost the chocolate hazelnut cake with the ganache!
Enjoy!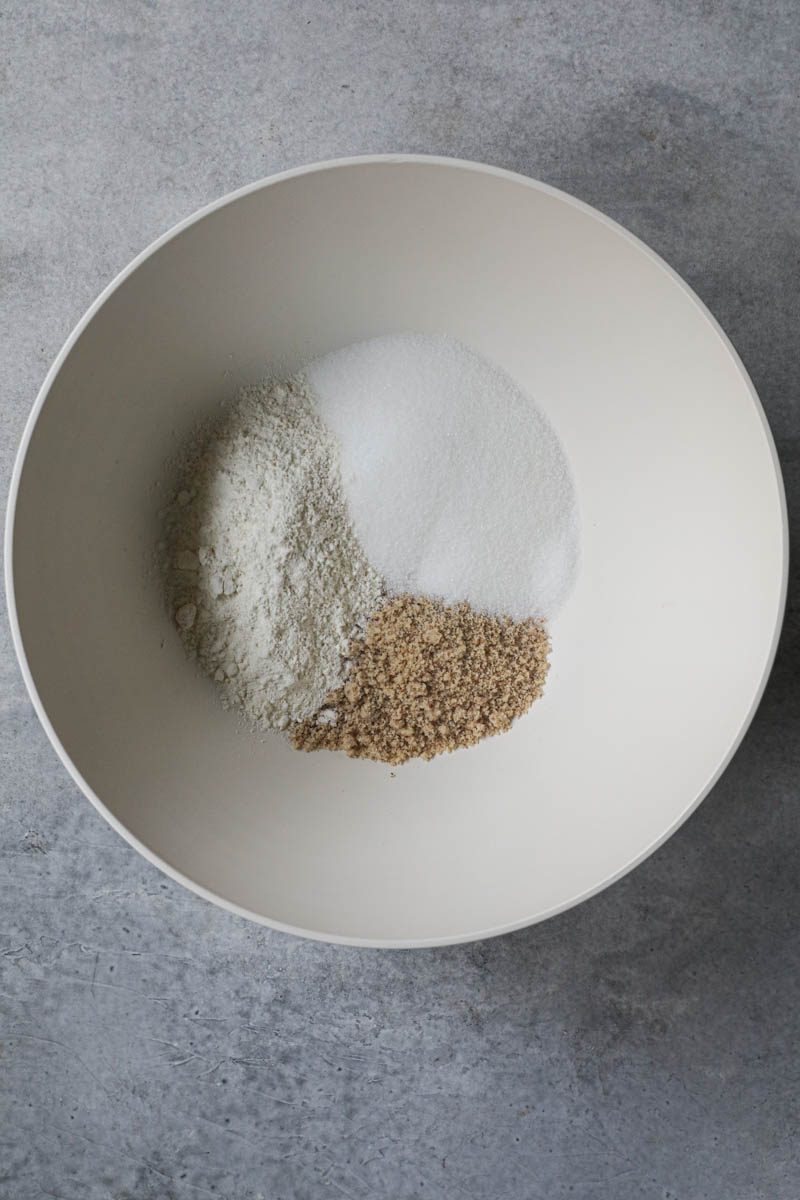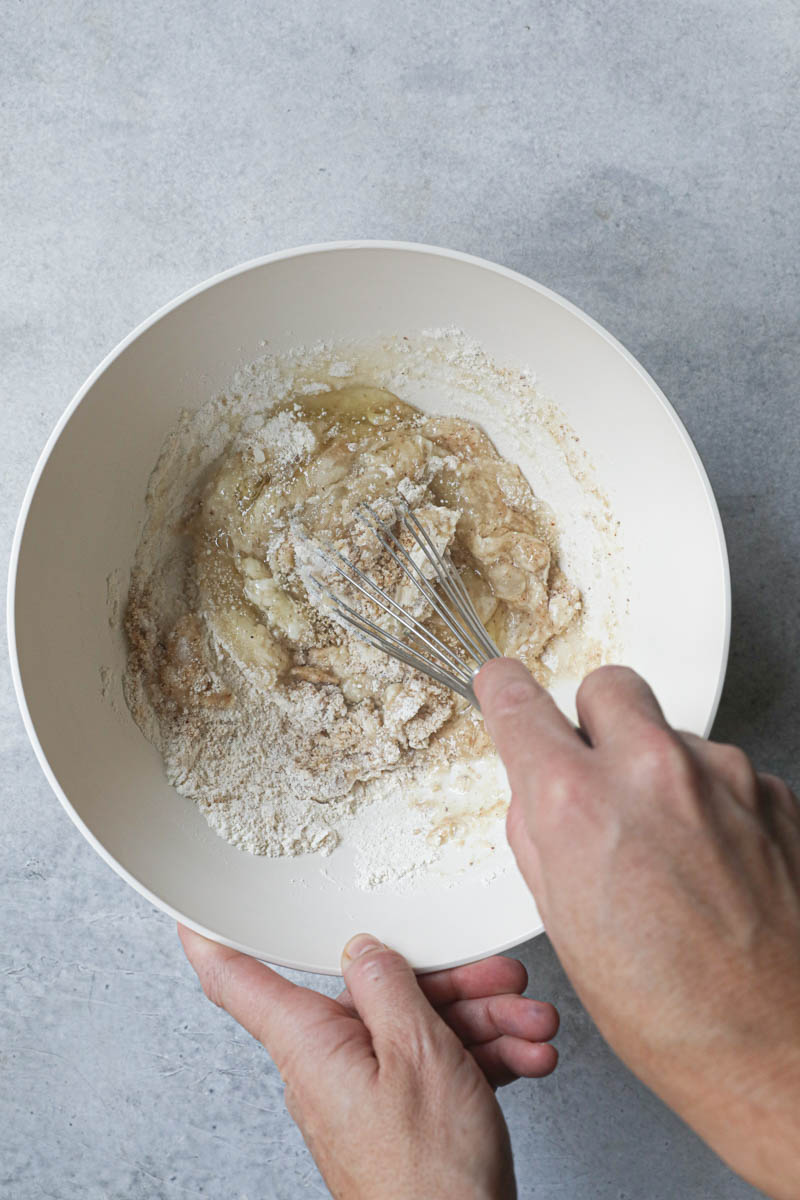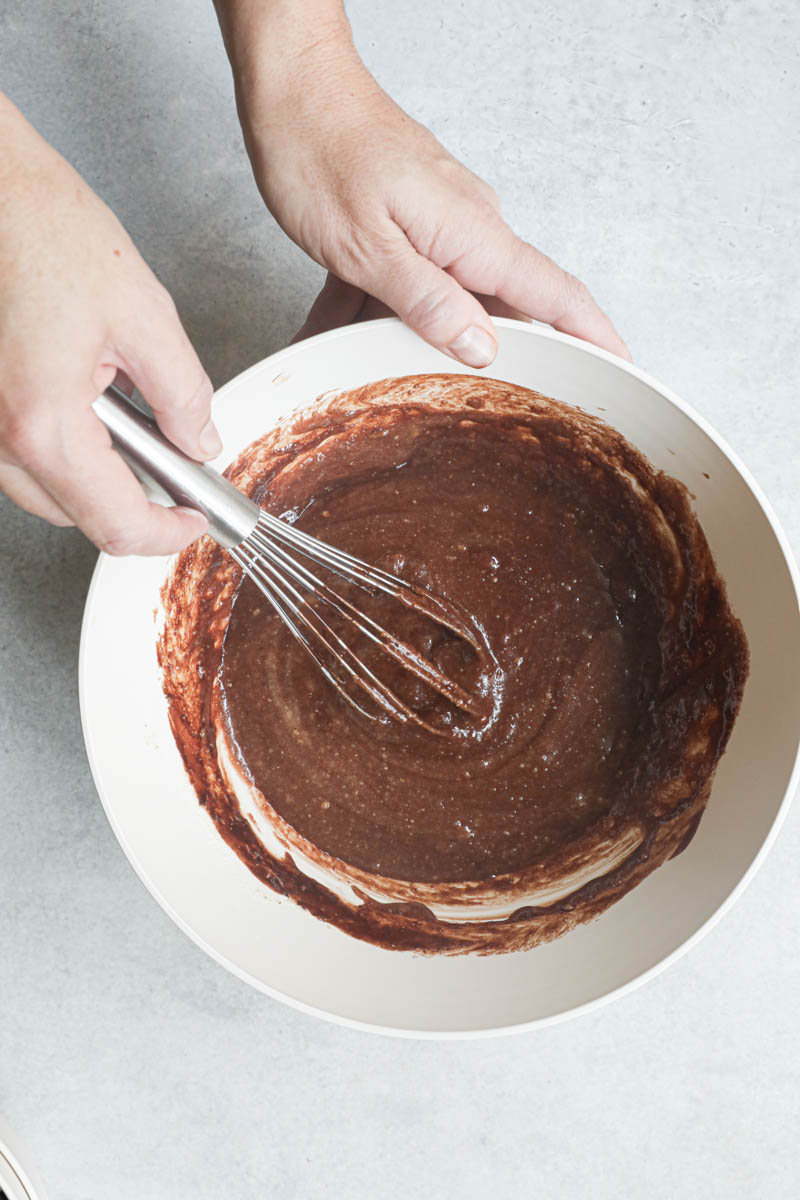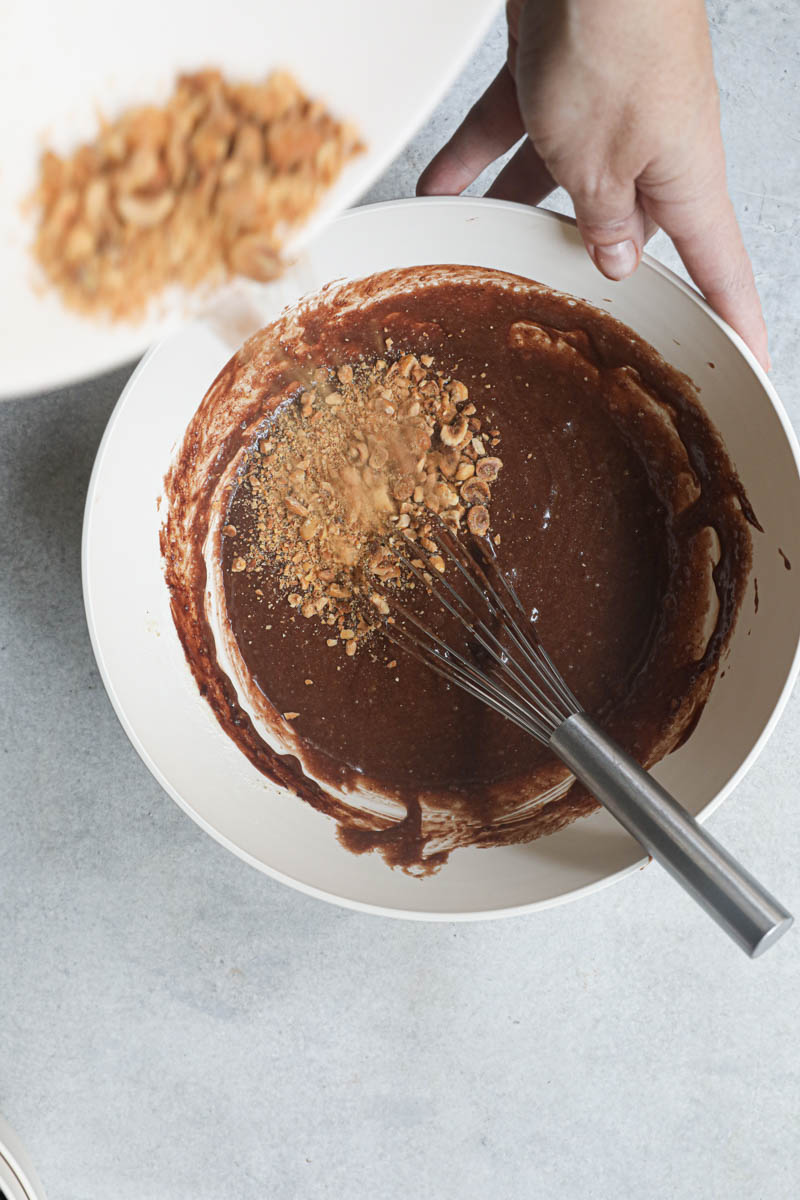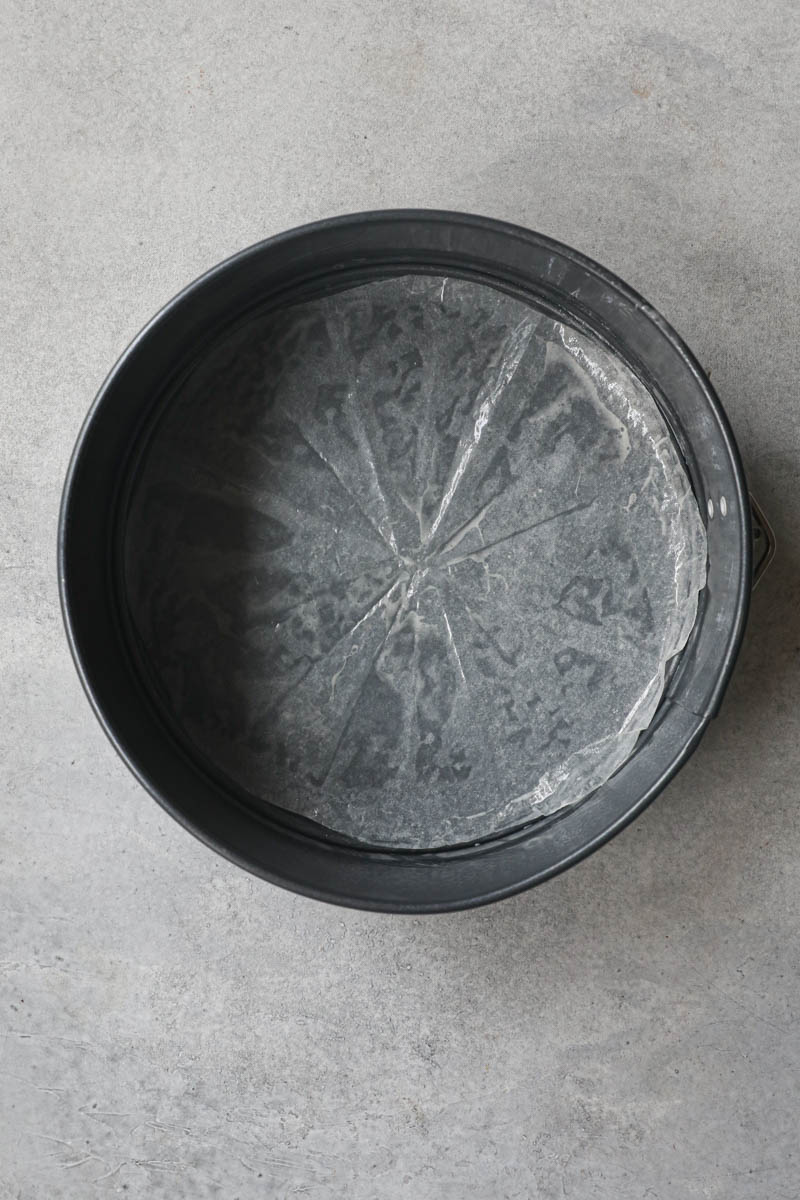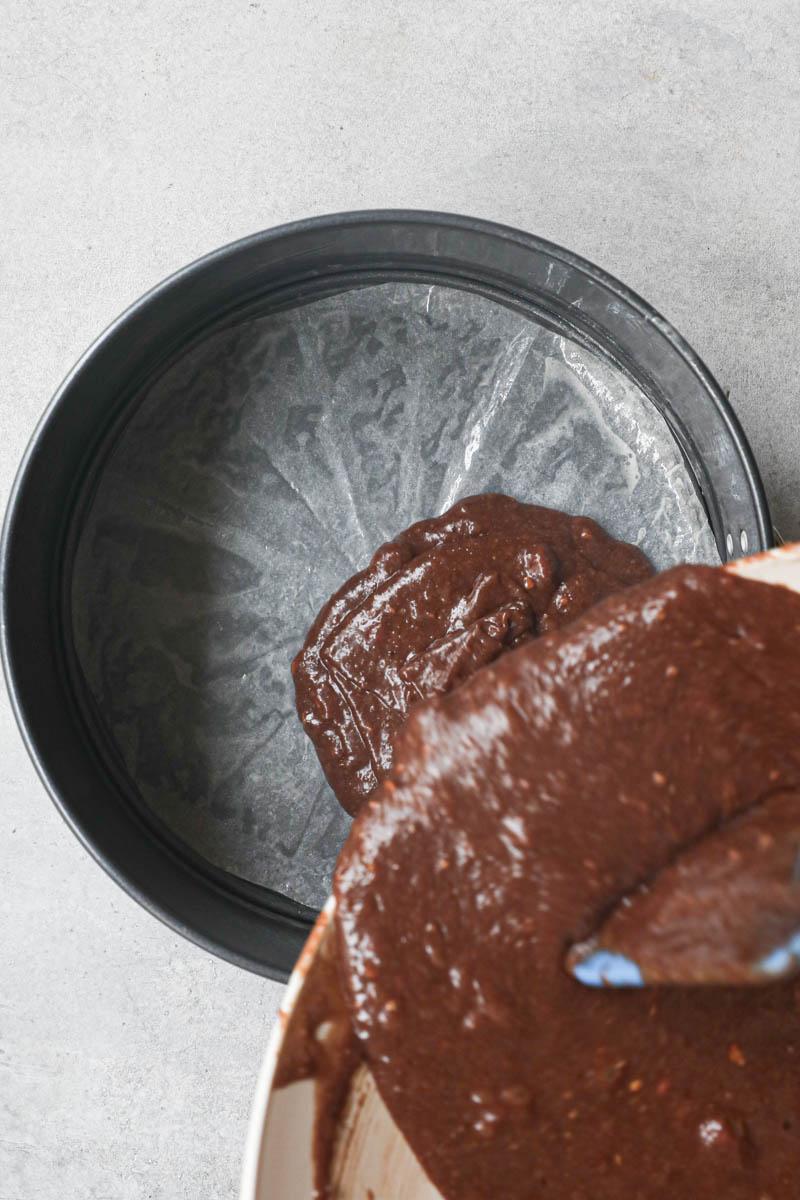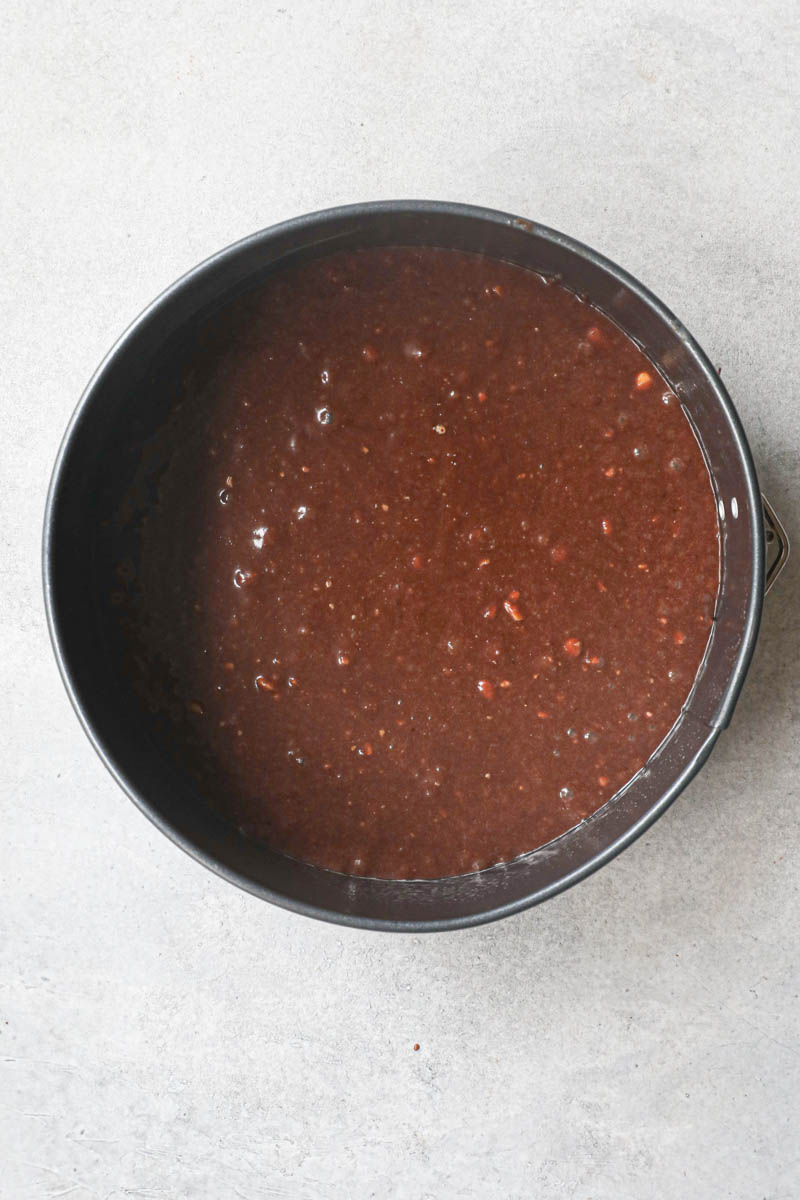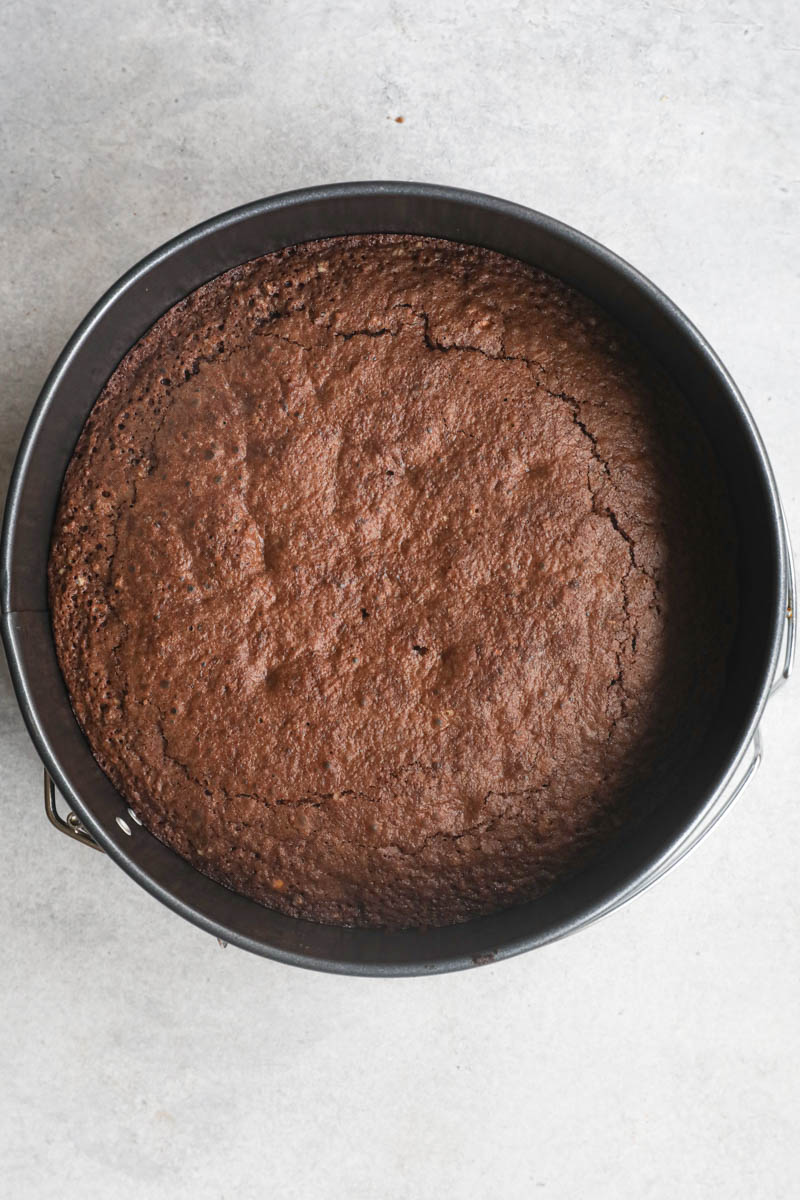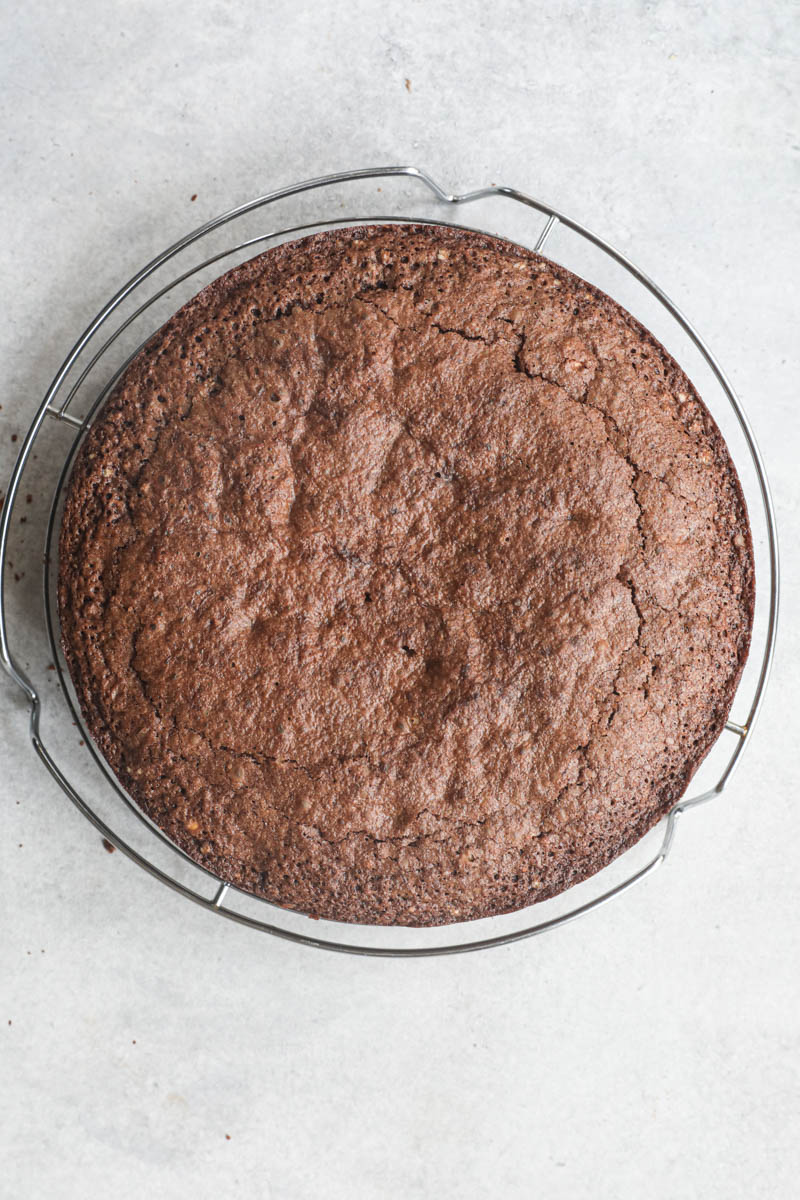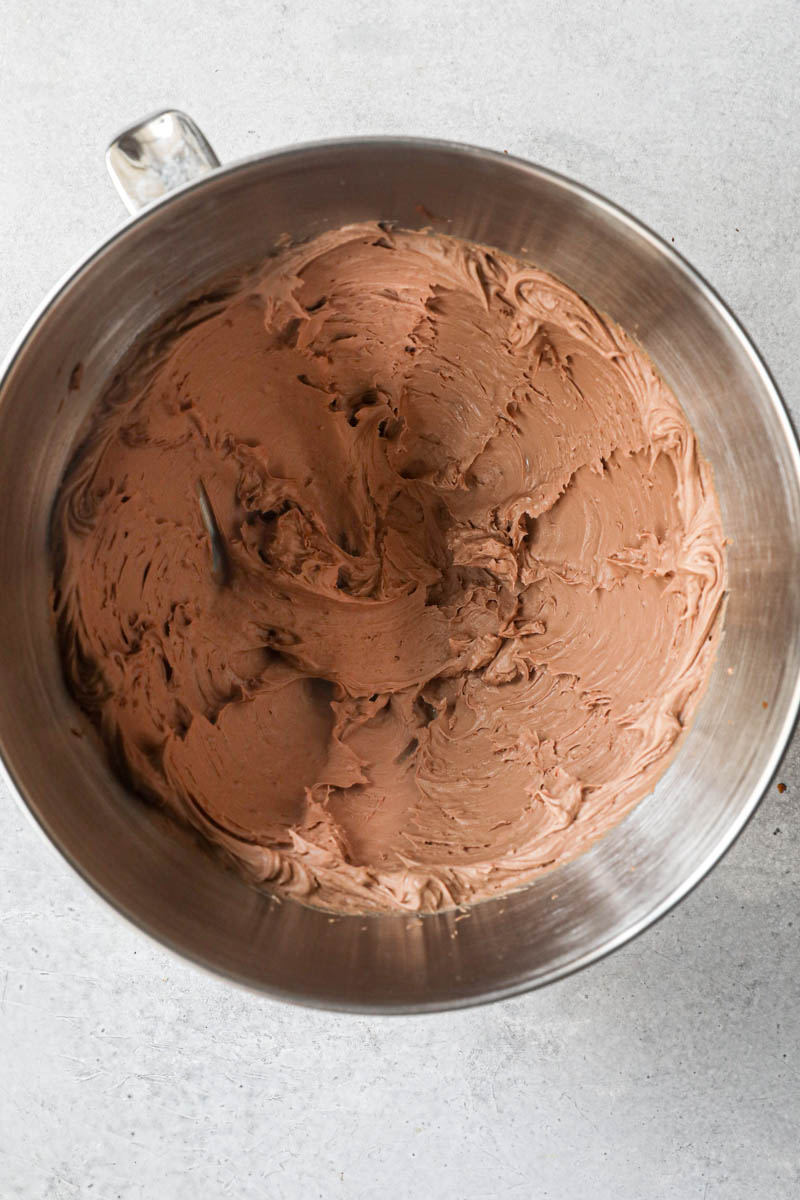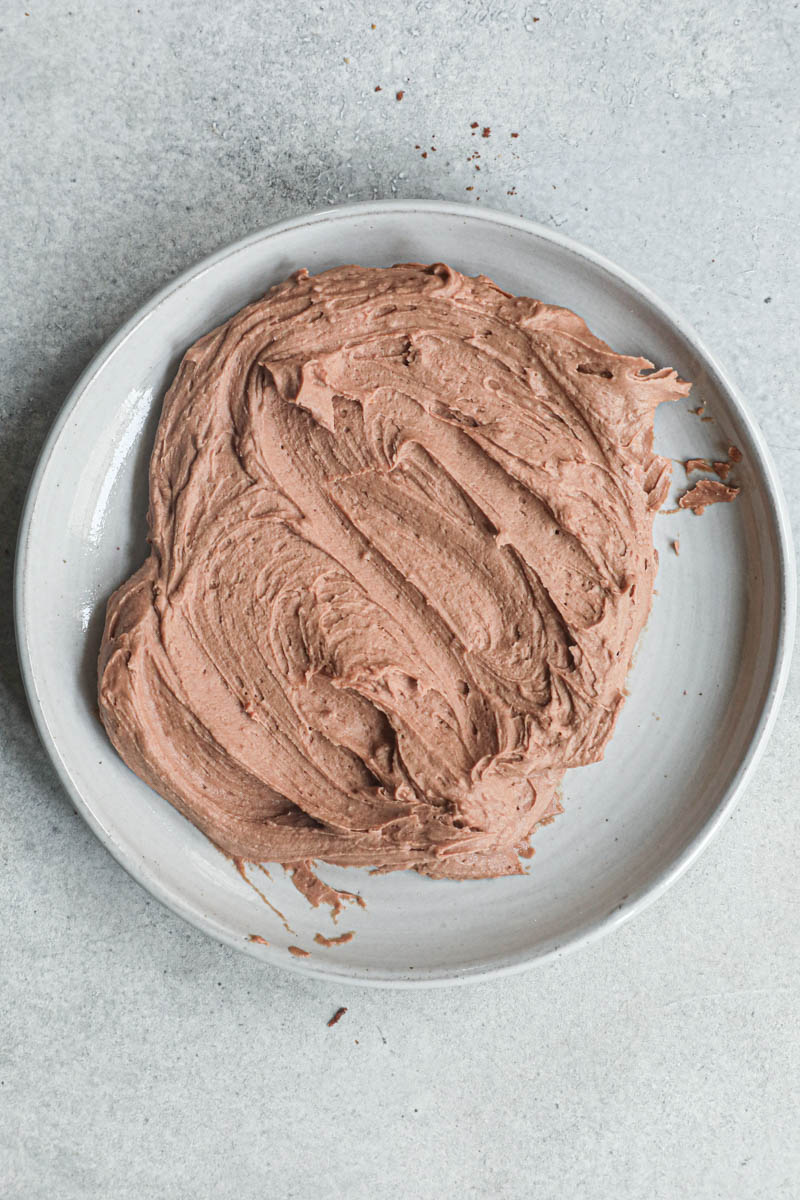 Recipe Notes
Ganache must be made 1 day in advance and kept stored in an airtight container in the refrigerator.
When melting the chocolate, don't let it get very hot, or it will give the chocolate a bitter taste.
This cake batter is a simple mixture, no machine needed. You can make it with a whisk!
Most important part of this recipe is spraying the baking pan with baking spray, then lining the bottom with parchment paper and spraying over the paper to make it stick. This is how you will be able to remove the cake from the pan, as it super moist and buttery and will stick if you avoid doing this!
Remove the cake from the pan as soon as its baked.
First remove the sides, then slide a spatula between the bottom of the pan and the parchment paper to loosen the cake and slide it onto a wire rack. Once the cake has cooled off, you can remove the paper.
Ganache must be cold to be whipped, otherwise you will never get it to form stiff peaks!
To help you out, you can also place the bowl of the stand mixer in the refrigerator 30 minutes prior to whipping the ganache.
Storage Tips
This chocolate hazelnut cake can be kept at room temperature, stored in an airtight container before it has been frosted, for up to 4 days. Or in the refrigerator for up to 1 week.
After it has been frosted with the ganache, must be kept in the refrigerator. It keeps for up to 2 days.
Once it has been sliced open, cover the crumb with saran wrap to prevent the cake from drying up.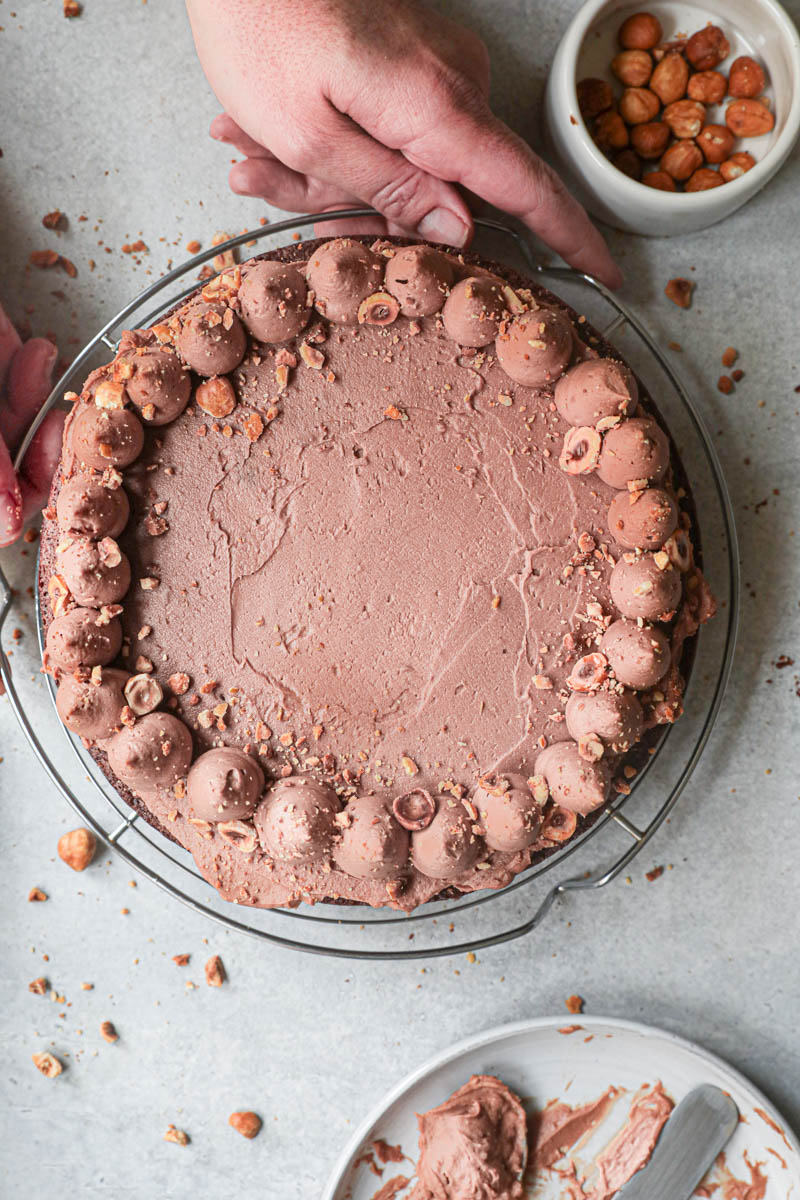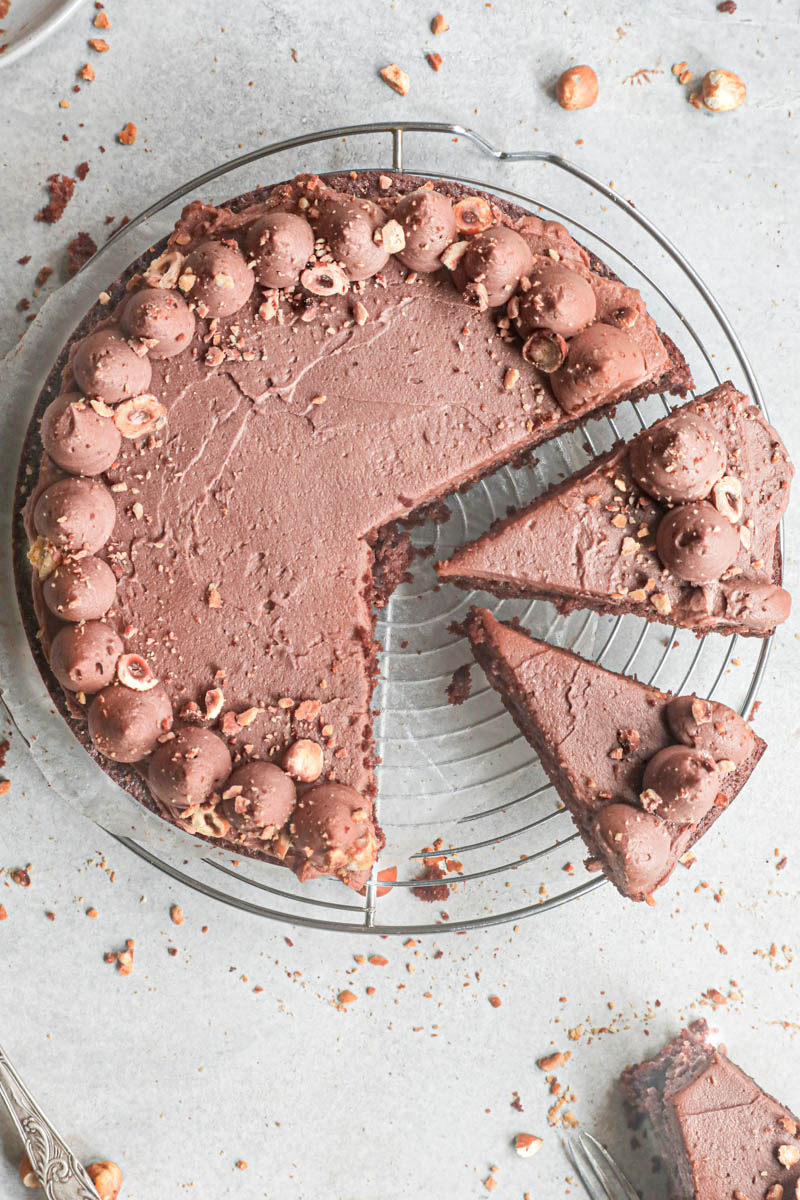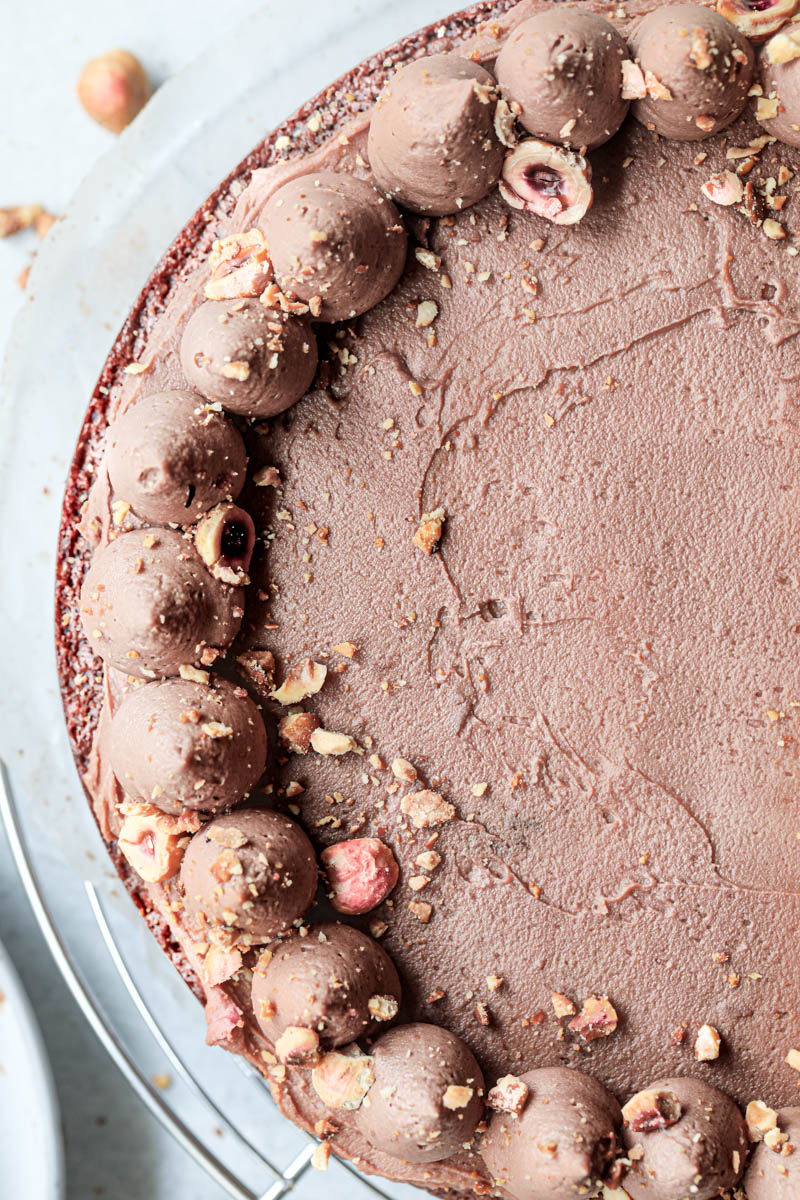 Freezer Instructions
This chocolate hazelnut cake can be frozen once it has completely cooled off and before it has been topped with the whipped ganache.
To do so: wrap in saran wrap, twice. Place inside a freezer container or bag and place in the freezer. It keeps for up to 1 month.
To defrost: place in the refrigerator overnight. Then proceed as instructed in the recipe.
Variations to this recipe
This chocolate hazelnut cake can be served, as is without the ganache frosting! In which case, once you cave filled the cake pan with the batter, sprinkle the borders of the cake with chopped hazelnuts, be generous!
This cake can me made into cupcakes. It yields approximately 12 to 16 small/medium cupcakes. Remember to adjust baking times, as smaller bakes will be ready in less time.
You can also use regular ganache to glaze this cake. Here you can find a chocolate ganache recipe. In this case, once the ganache is done, let it cool off for about 5/10 minutes before pouring over the cake!
If you made this recipe I would really appreciate it if you leave a rating or comment below! Also, if you share on social media please use #cookwithbelula, I would love to see what you create!