Pão de queijo
Little gluten free cheese breads. To be eaten when still warm.
I've been wanting to post a pão de queijo recipe for as long as I can remember. But it isn't easy finding cassava starch (almidon de mandioca in Spanish) that the recipe calls for in Paris, so I kept postponing. I then realized Amazon would be a good place to look for this ingredient. And bingo! I found it!
This little cheese bread balls will rock your world. They are gluten free, not diet though :). They are easy to make, they are tasty, people love them, you must eat them as soon as they leave the oven (so nothing about the waiting to cooldown nonsense!). Also, they are fluffy and will melt in your mouth. So, no excuses. You need these in your life.
A little history. They come from northeastern region of Argentina which limits with the southwestern border of Brazil, so naturally we make them in both countries; in Argentina they are called chipa and in Brazil known as pão de queijo. Either way, they are the bomb! There are probably a million different recipes and variation for this perfect appetizer.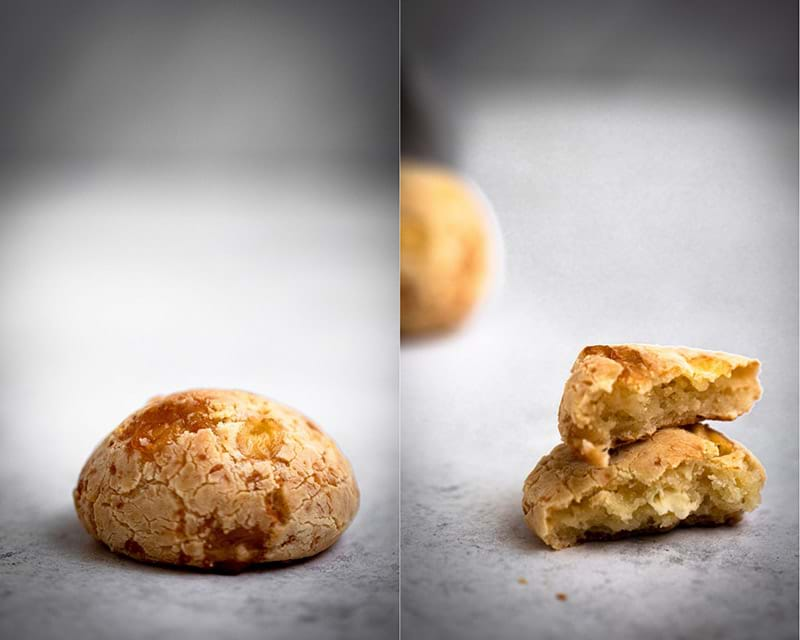 My version is inspired by my friend Lucia's grandmother recipe. She obviously comes form the province of Corrientes, the center of "Chipa" region. The kind of cheese you use will depend on what you can get wherever you live. If I were in Argentina I would use "fontina" and "cascara colorada". But because I'm in France I adapted to cheeses I could find here and ended up using 4 different kinds. You can test and investigate and make them your own using the cheese you like. The hard cheeses though, not the soft ones like brie and company.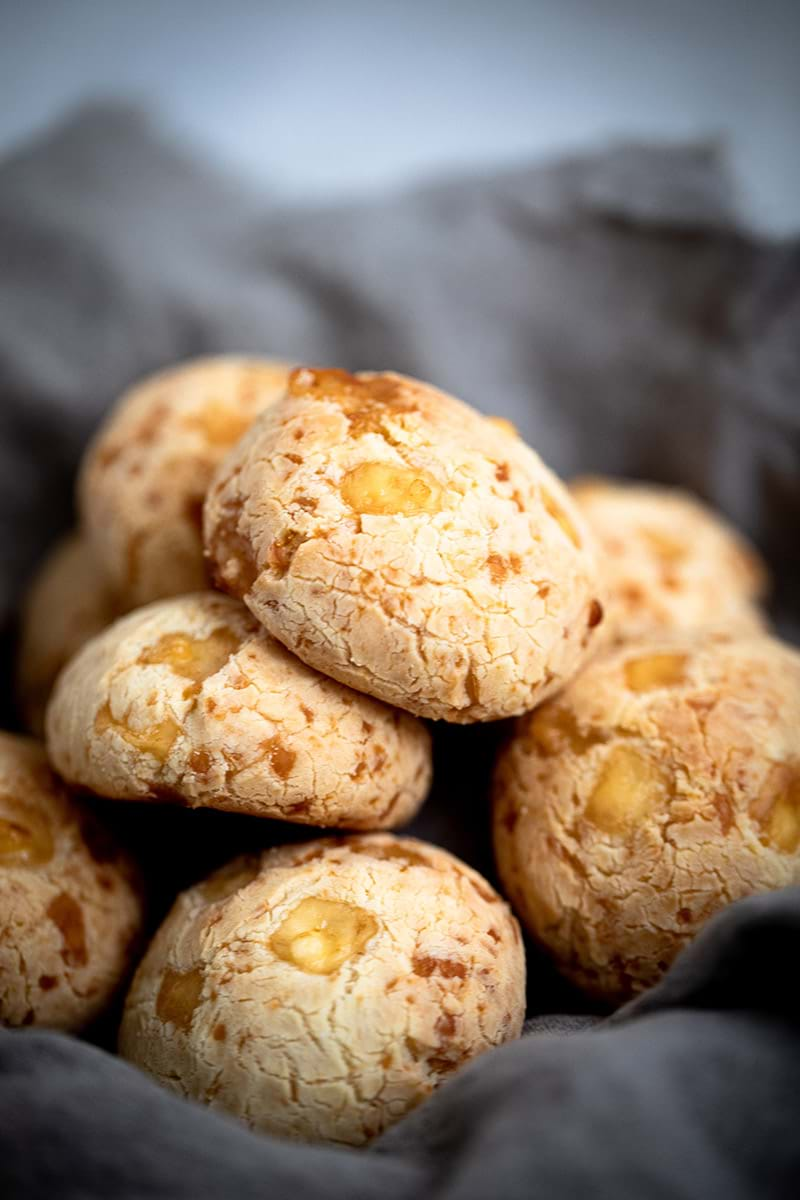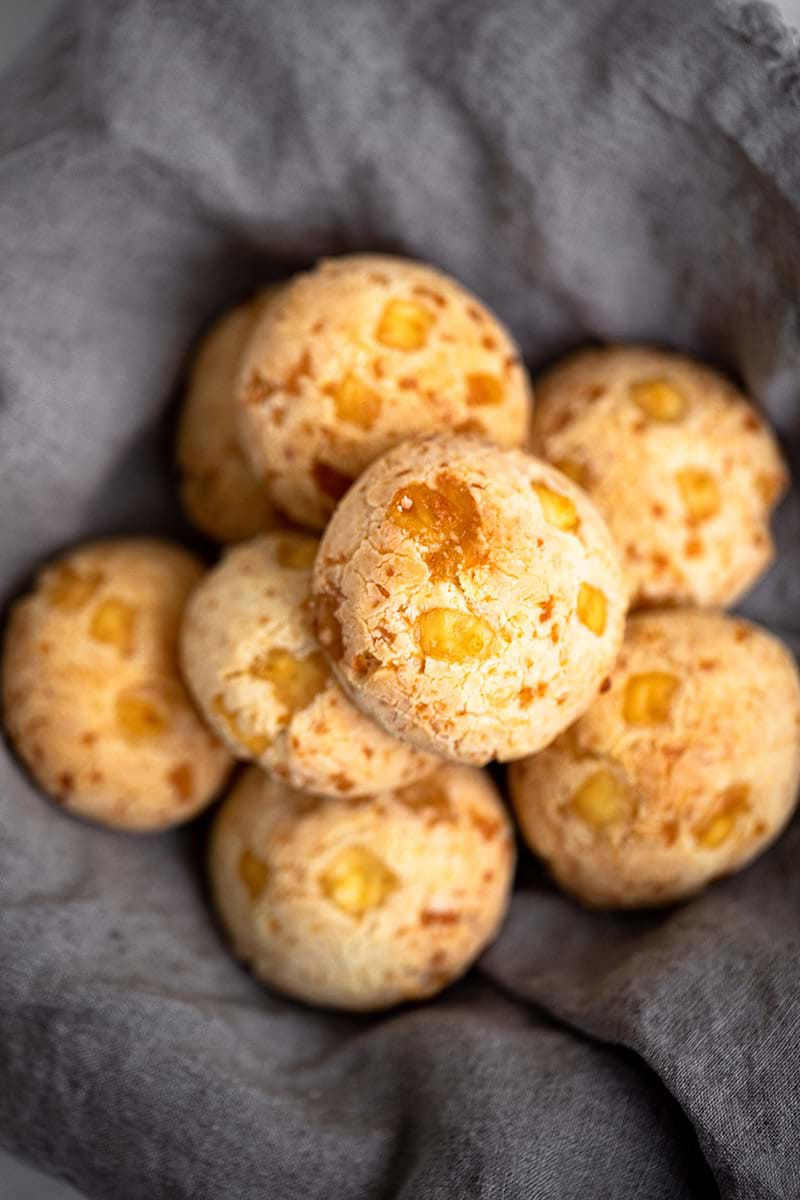 My friend told me her grandma used to make them using lemon zest, because it gave them that extra special taste. And I agree. You can still not use the lemon and they will still taste heavenly.
Remember they are meant to eat warm. Make them before hand and only bake them when it's time to eat them. It only takes 20/25 minutes. The baking time will also depend on the size. I made them quite large, but you can make them one bite size and serve them as appetizers. This is how I usually make them. And if you make the whole recipe, then that's a lot of pão de queijo, I recommend you make the whole batch and then freeze whatever you are not eating. You can put them in the oven directly from the freezer. You are set for any emergency and last-minute guests.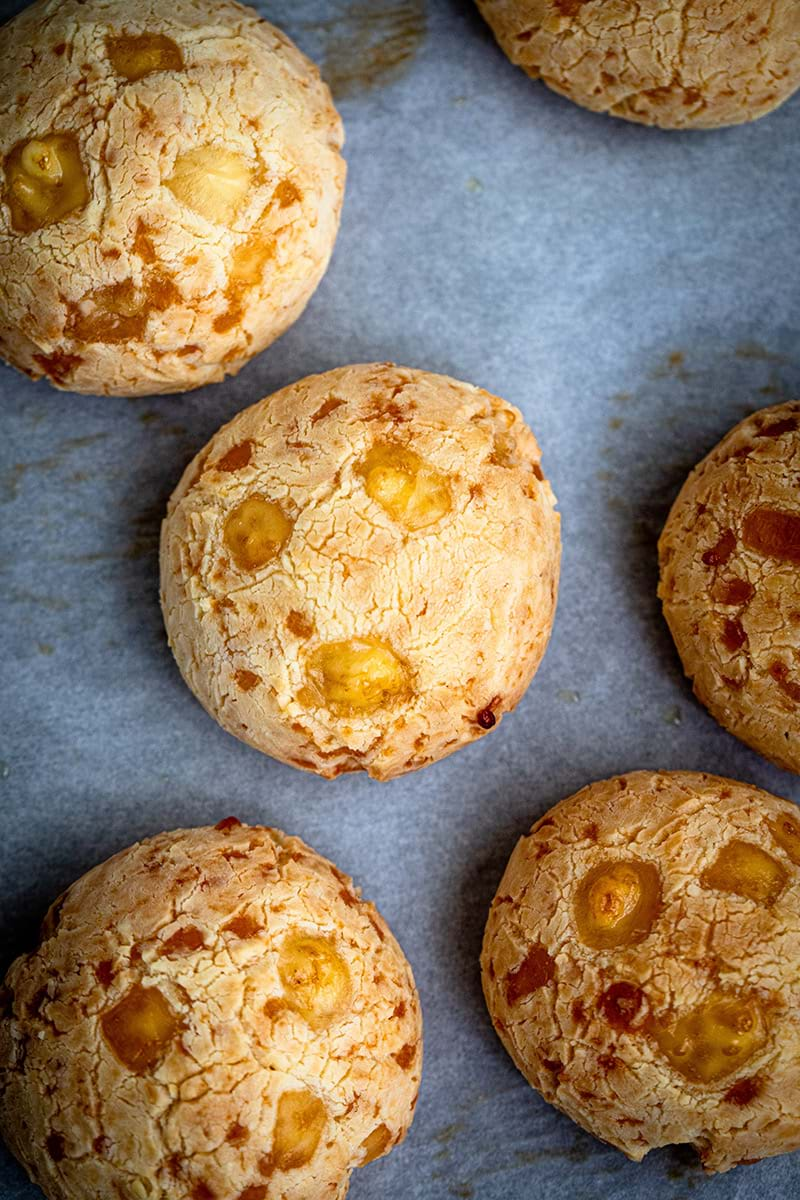 The ingredients used in all recipes on this site are measured using the metric system. I use a
scale
to be precise with my measurements and ensure good results. If you would also like to use a scale, here are some:
USA
,
Canada
,
UK
,
Australia
,
France
.
Subscribe to the newsletter
Gouda Cheese

150 g

Eden Cheese

150 g

Parmesan

100 g

Comte

100 g

Butter (unsalted)

80 g

Eggs

2

Salt

5 g

Lemon Zest

0.5

Milk

160 g

Casava Starch

500 g
If you made this recipe I would really appreciate it if you leave a rating or comment below! Also, if you share on social media please use #cookwithbelula, I would love to see what you create!