Mandarin Orange Bundt Cake with Chocolate Ganache
This mandarin orange Bundt cake is made with fresh oranges and olive oil making this cake moist and super flavorful. It is topped with a rich chocolate ganache.
This mandarin orange Bundt cake is to die for. It is made with both the juice and the zest of fresh oranges and mandarins and olive oil, making this cake super moist. Finally, it is topped with a rich chocolate ganache glaze and freshly grated orange zest. You will find all the tips and tricks in this post to make this easy one bowl mandarin orange cake from scratch. I can't wait for you to try it out!
Material & Ingredient Notes
Orange and mandarin zest: must be freshly grated
Orange and mandarin juice: freshly squeezed and strained.
Dark chocolate ganache: you can find a delicious recipe here with all the tips to get that shiny and smooth ganache glaze.
Baking spray: it helps properly grease the Bundt cake pan. You can replace it with softened butter.
How to make this recipe
To make this orange mandarin cake from scratch is super simple as it is a magical own bowl recipe. You simply have to:
Prepare the cake pan and ingredients.
Make the cake batter.
Bake the mandarin orange Bundt cake.
Make the dark chocolate ganache.
Glaze the cake with the chocolate glaze.
Enjoy!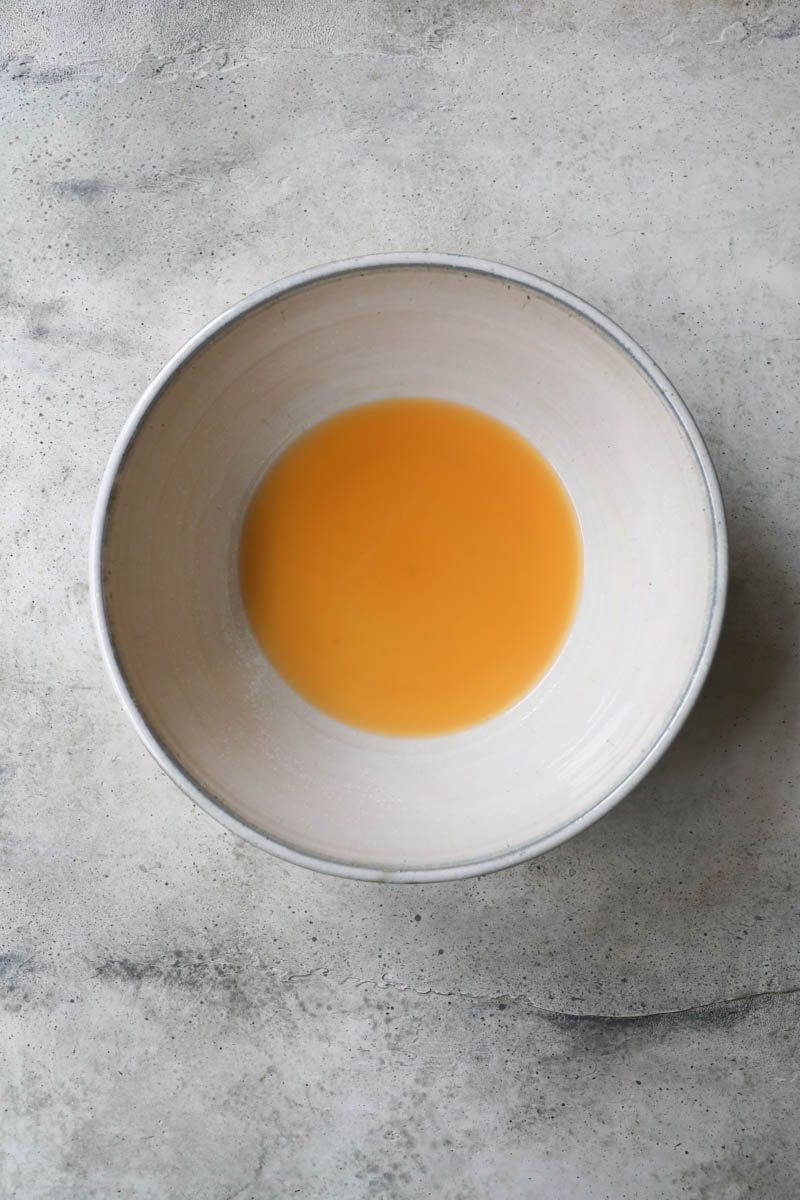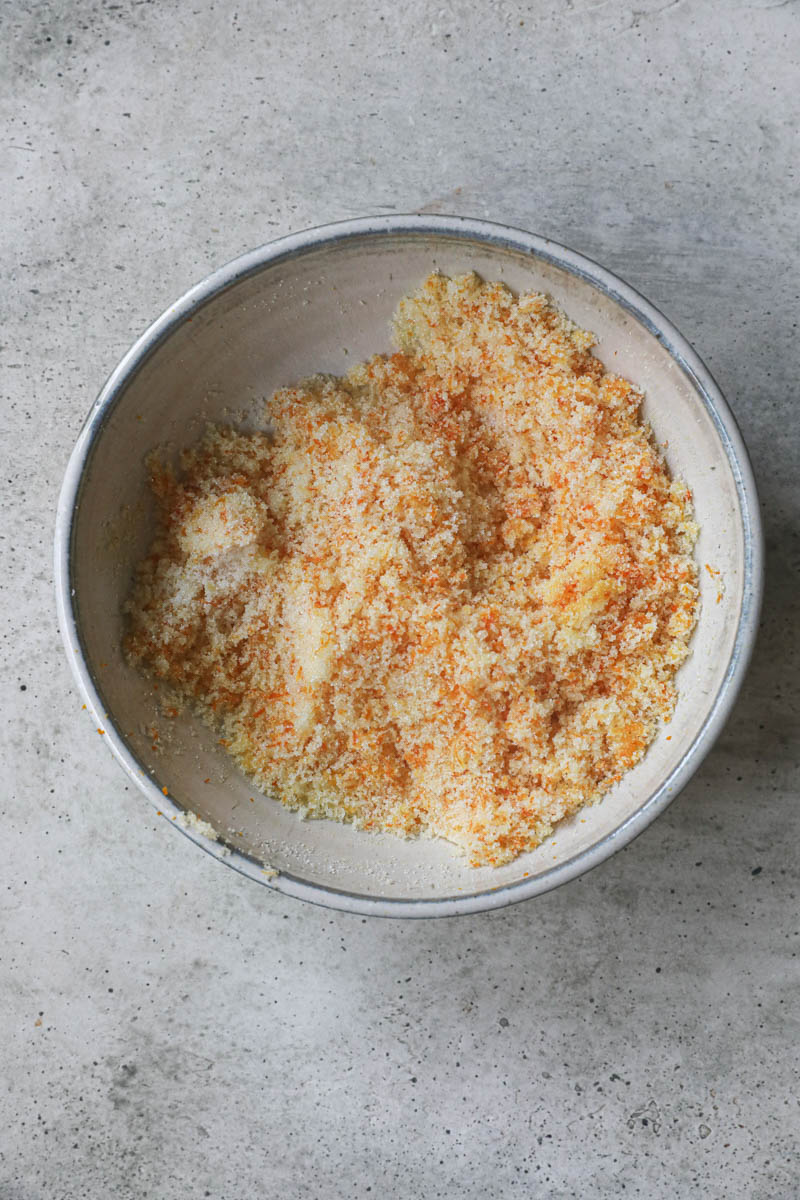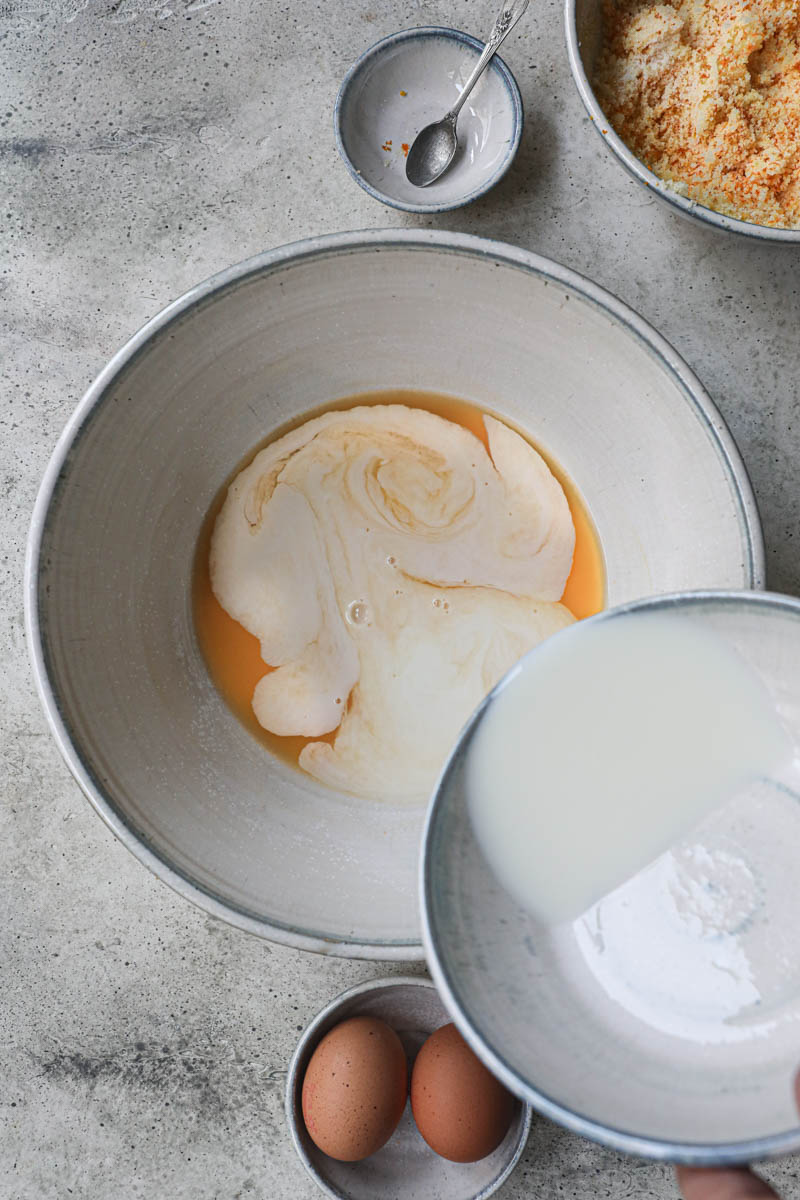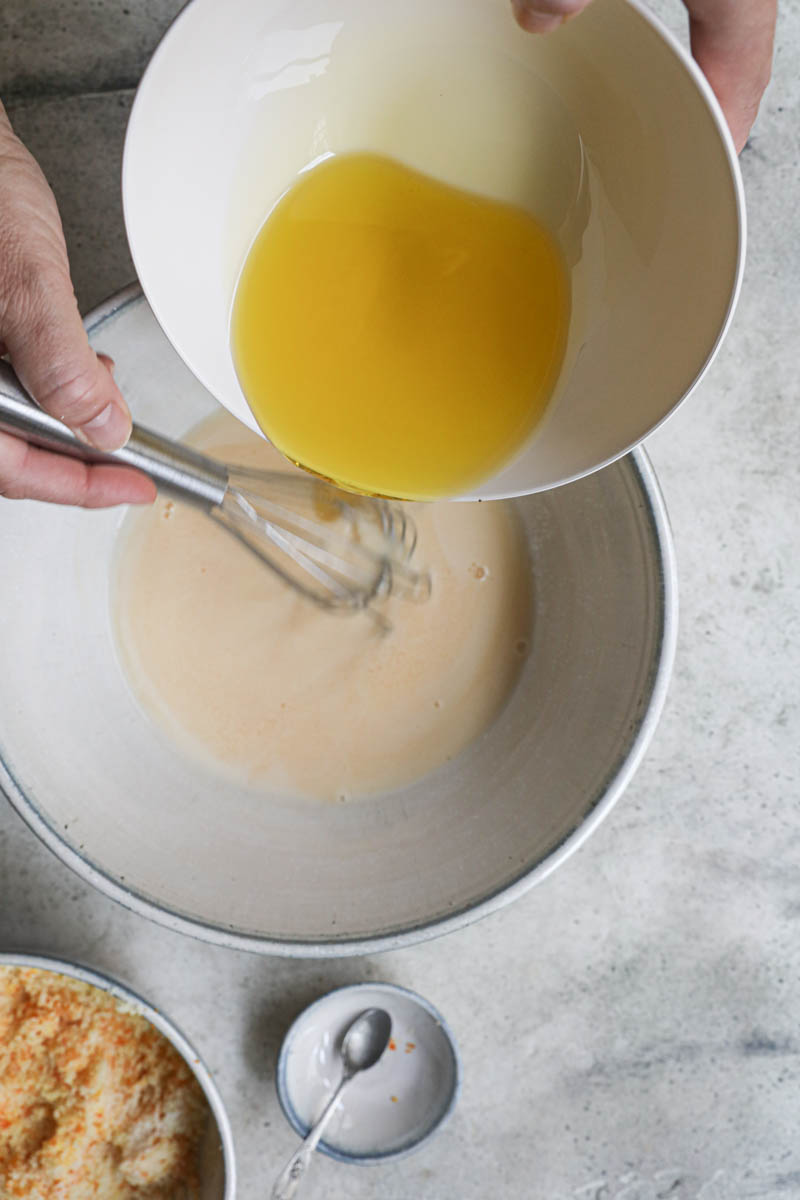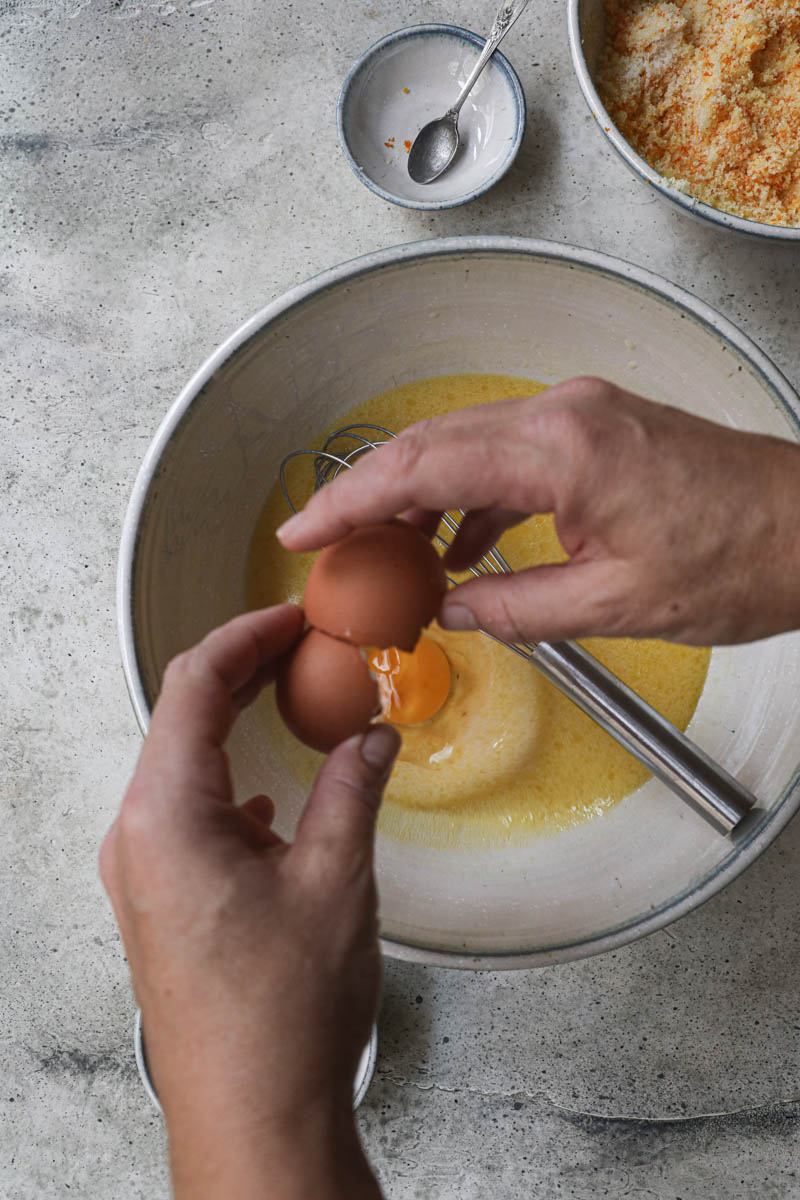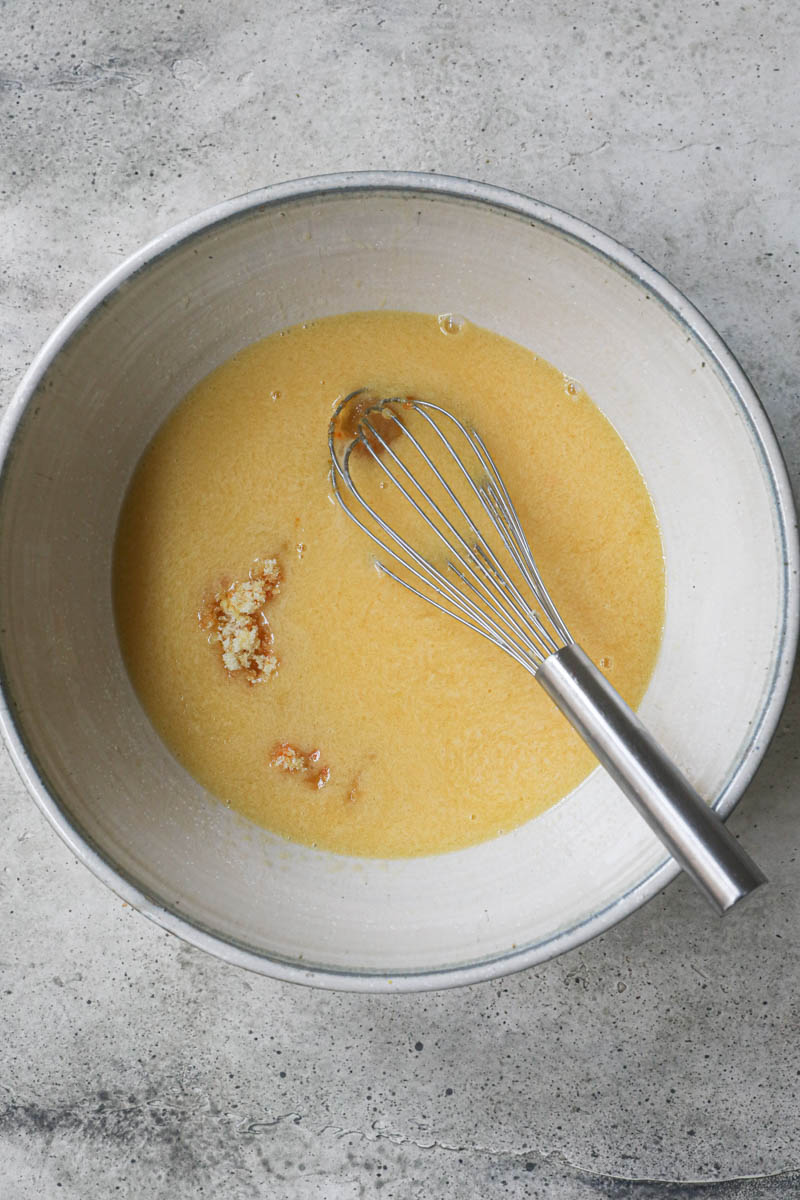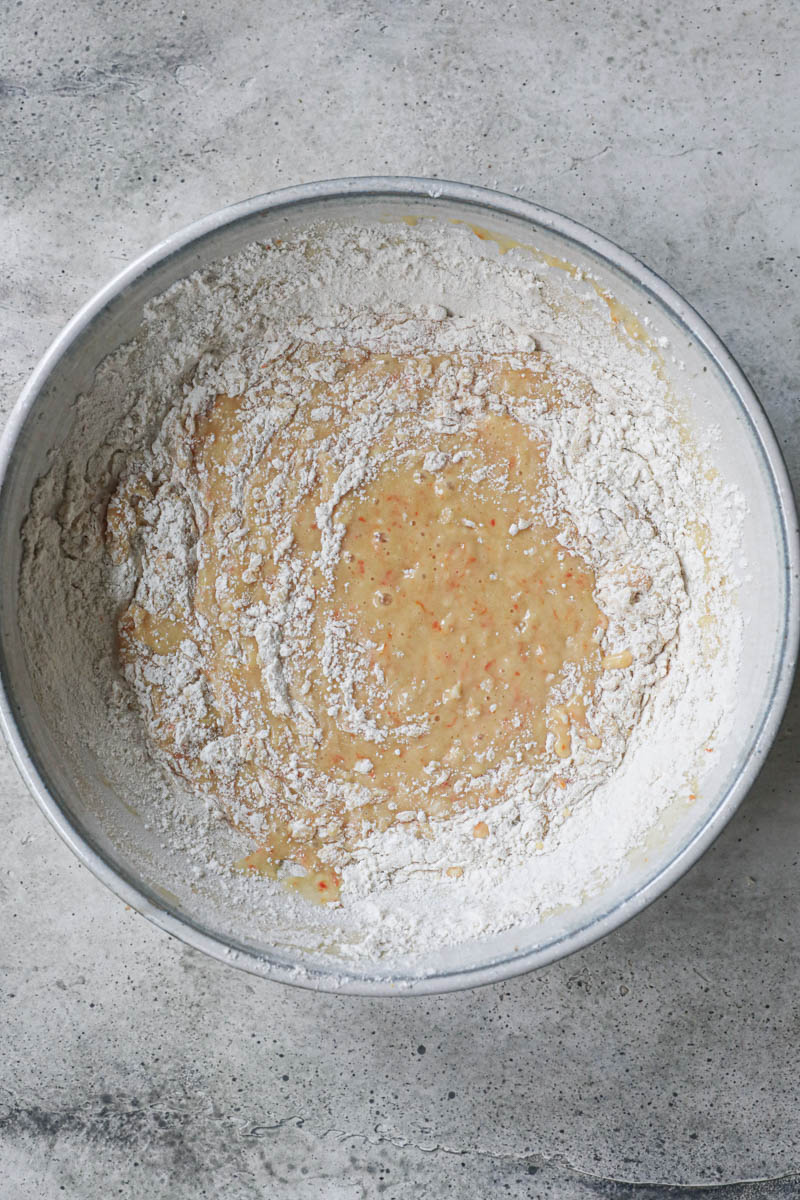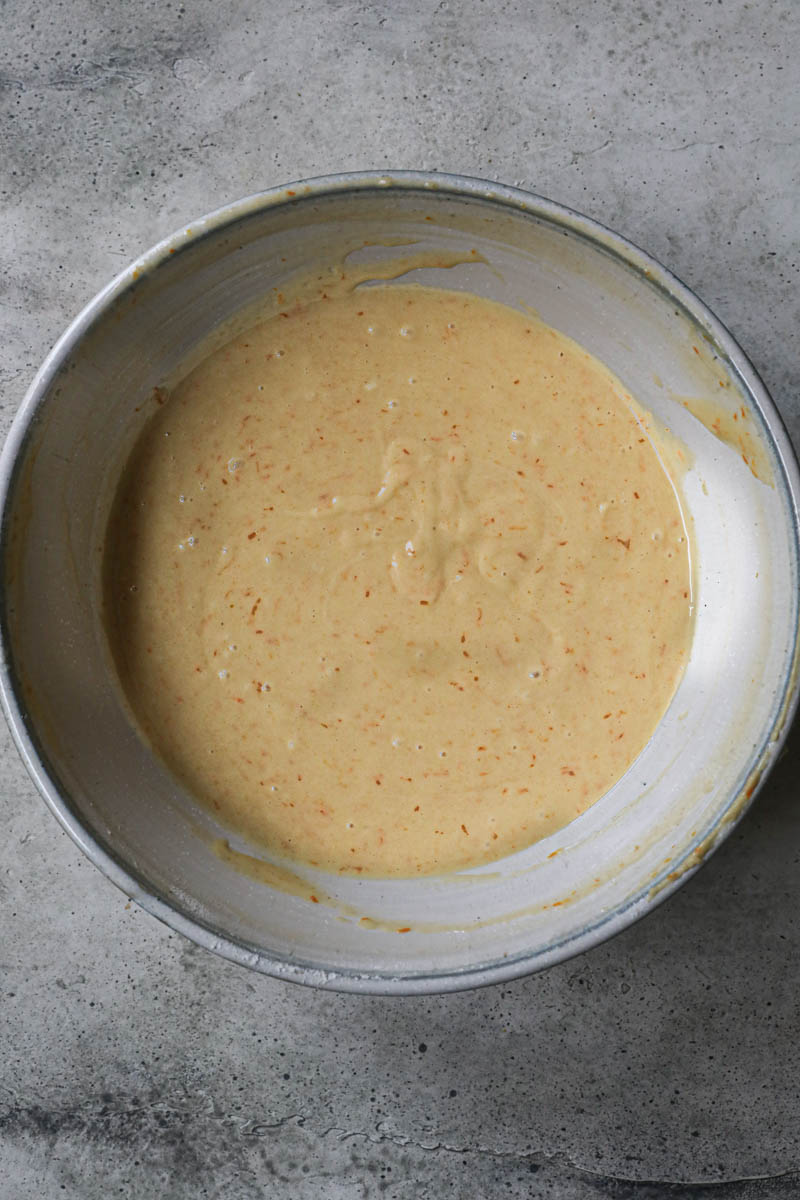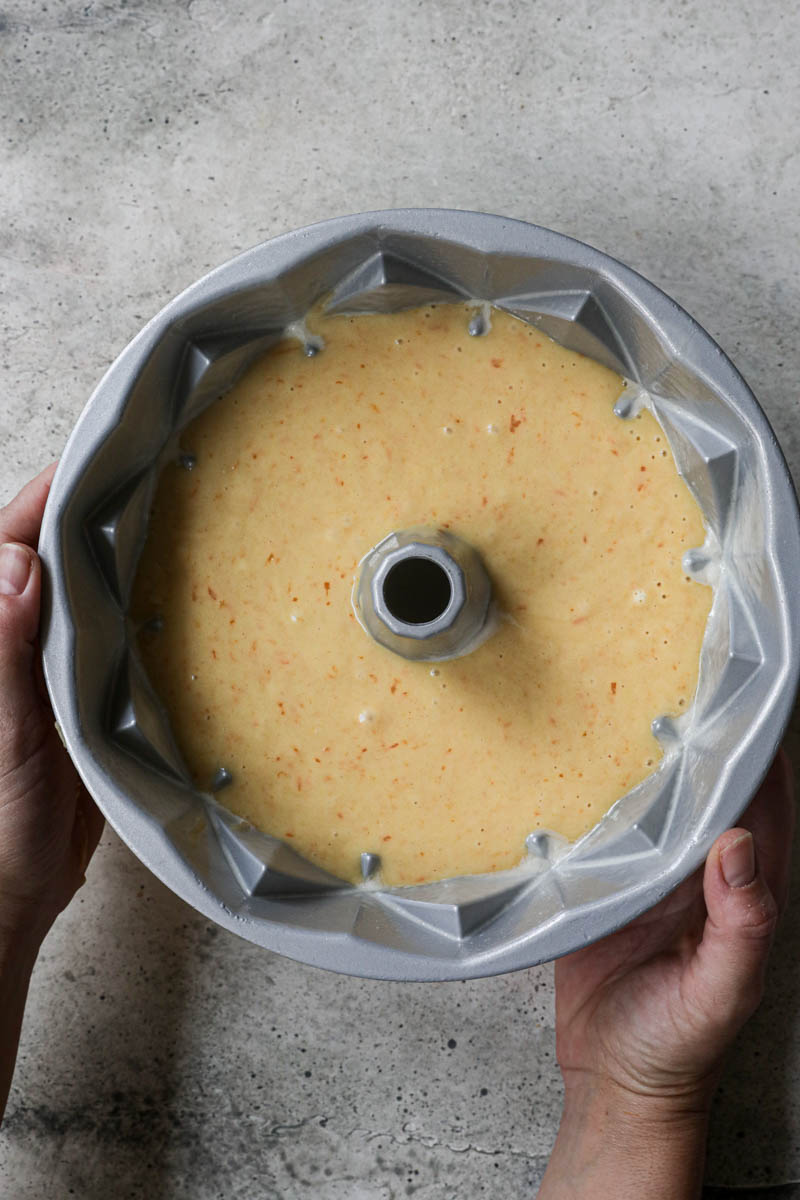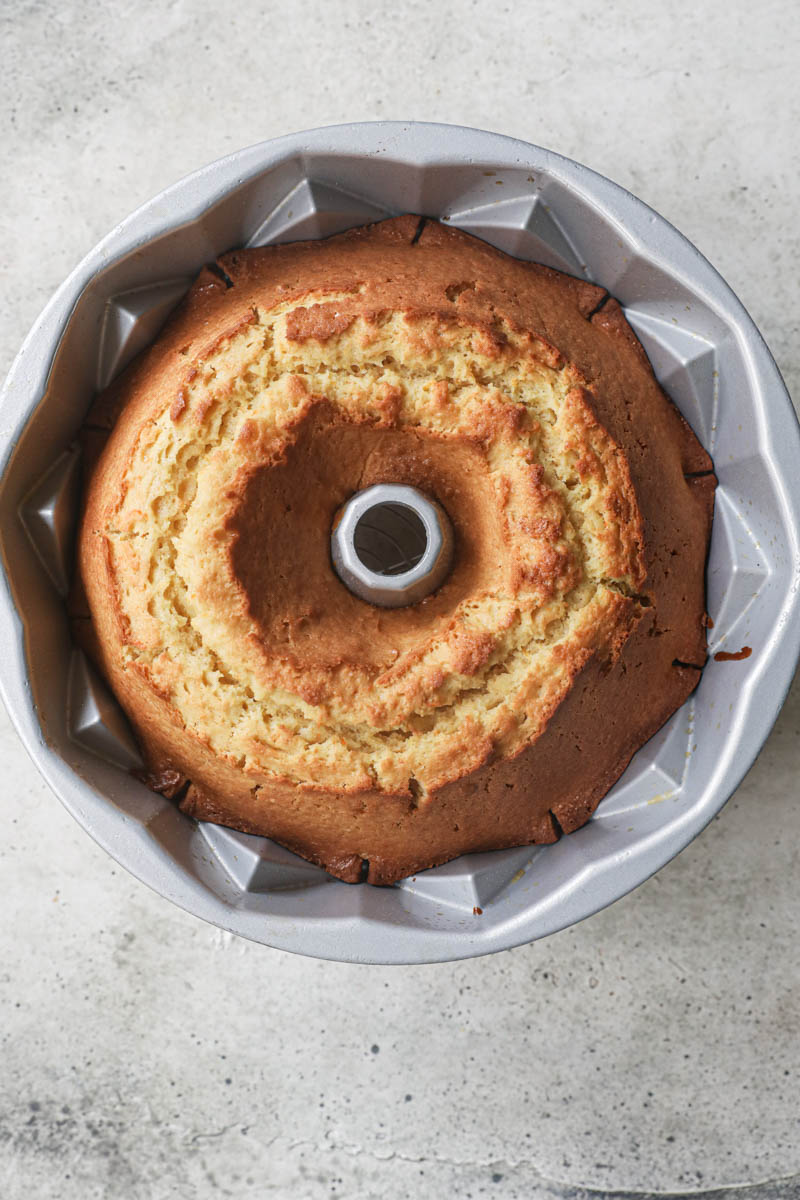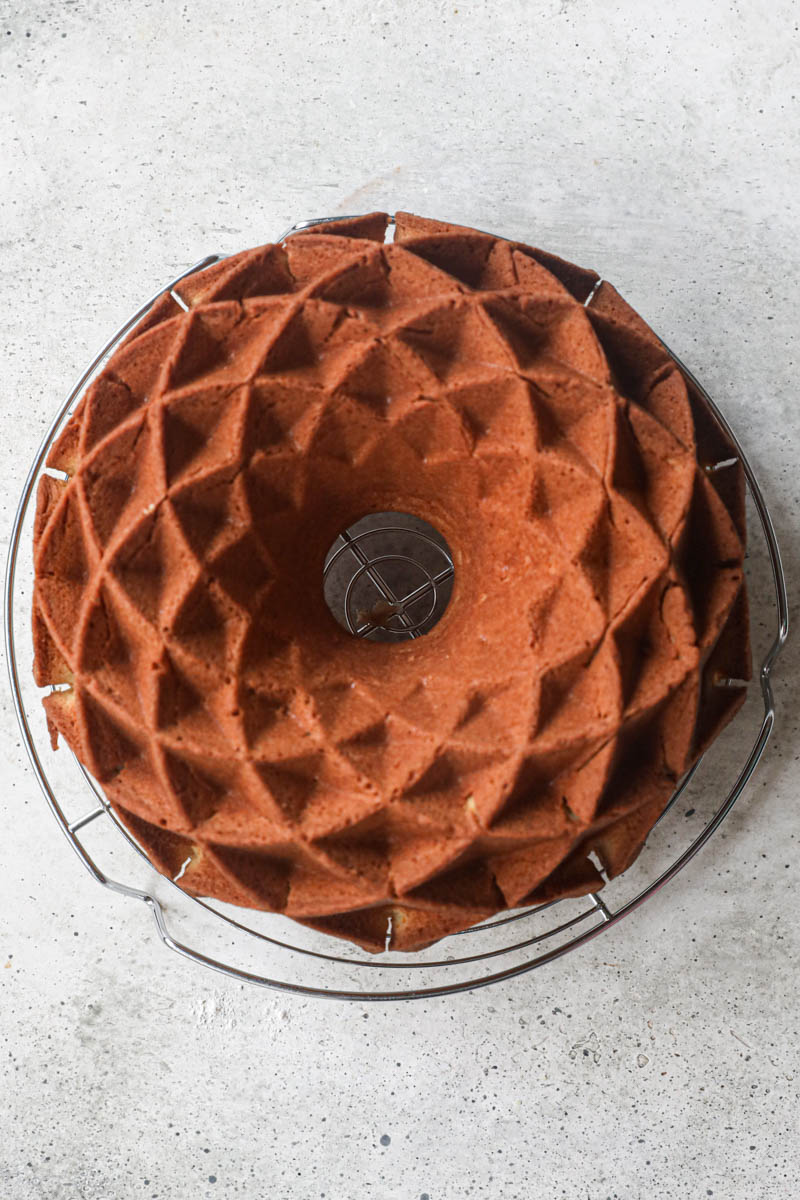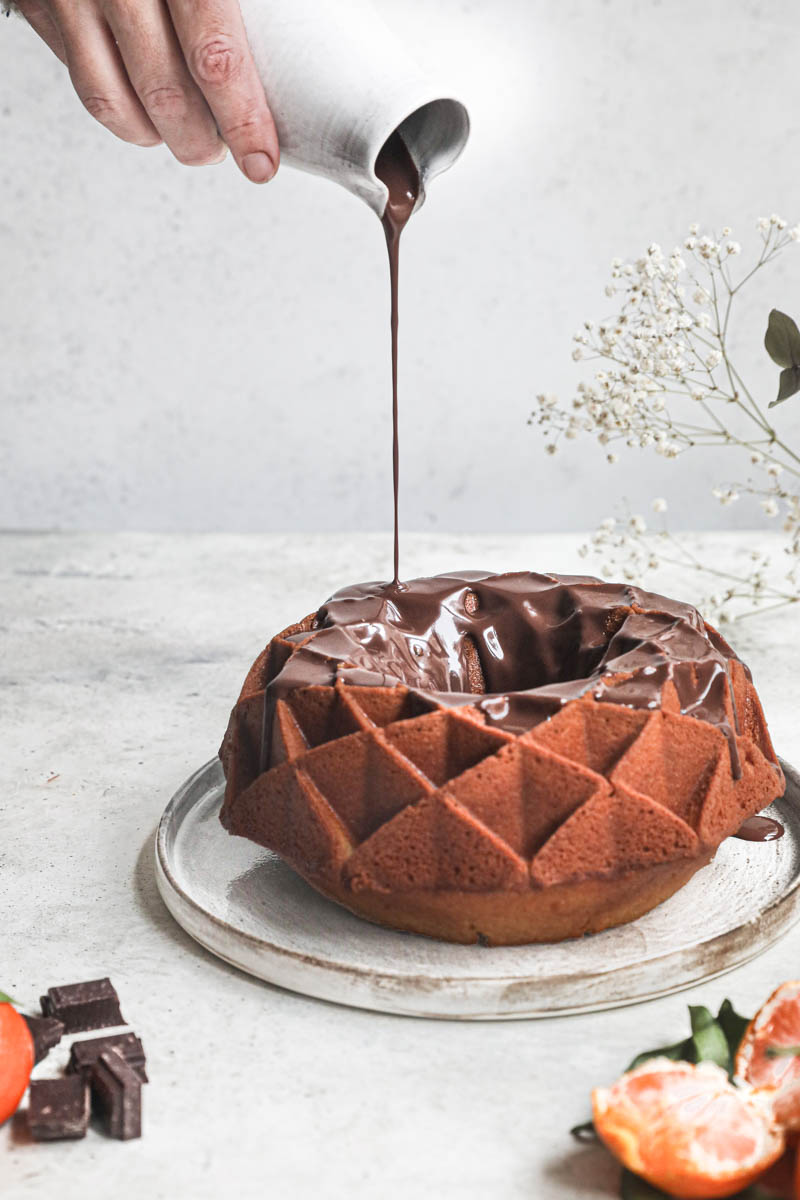 Recipe notes
Grease the bund cake pan thoroughly, as this is the key to removing the cake without it breaking apart.
To grease either use softened butter or baking spray. I used the latter as I think it assures better results for this kind of pan.
Be ready before you start preparing this cake. Prepare all the ingredients and materials ahead of time.
Mix the orange and mandarin zest in with the sugar before starting. This will allow for a more pronounced flavor of the citrus, and it will prevent the peel from drying out.
Strain the mandarin and orange juice before using.
When adding in the olive oil, do it by whisking at the same time and slowly so that it can be incorporated into the mixture. If it looks like it is splitting up, no worries as it comes together when mixing in the sugar.
Don't over mix this cake batter, it is just one ingredient after the other.
Sift the flour so avoid lumps in the cake batter.
Once filled, tap the cake pan against the counter to evenly distribute the batter.
To test if the cake is ready, insert a skewer or or cake tester. If it comes out clean, the orange mandarin Bundt cake is done. If there are some crumbs stuck to it, then you should bake it for a few more minutes.
Remove the cake from the pan immediately after removing it from the oven. Run a knife between the pan and the edge of the cake to make sure it is not stuck, then turn it onto a wire rack.
Prepare the ganache once you remove the cake from the oven. The time it takes the cake to cool off is the time you need for the ganache to set a little so that it is not too runny when glazing the cake.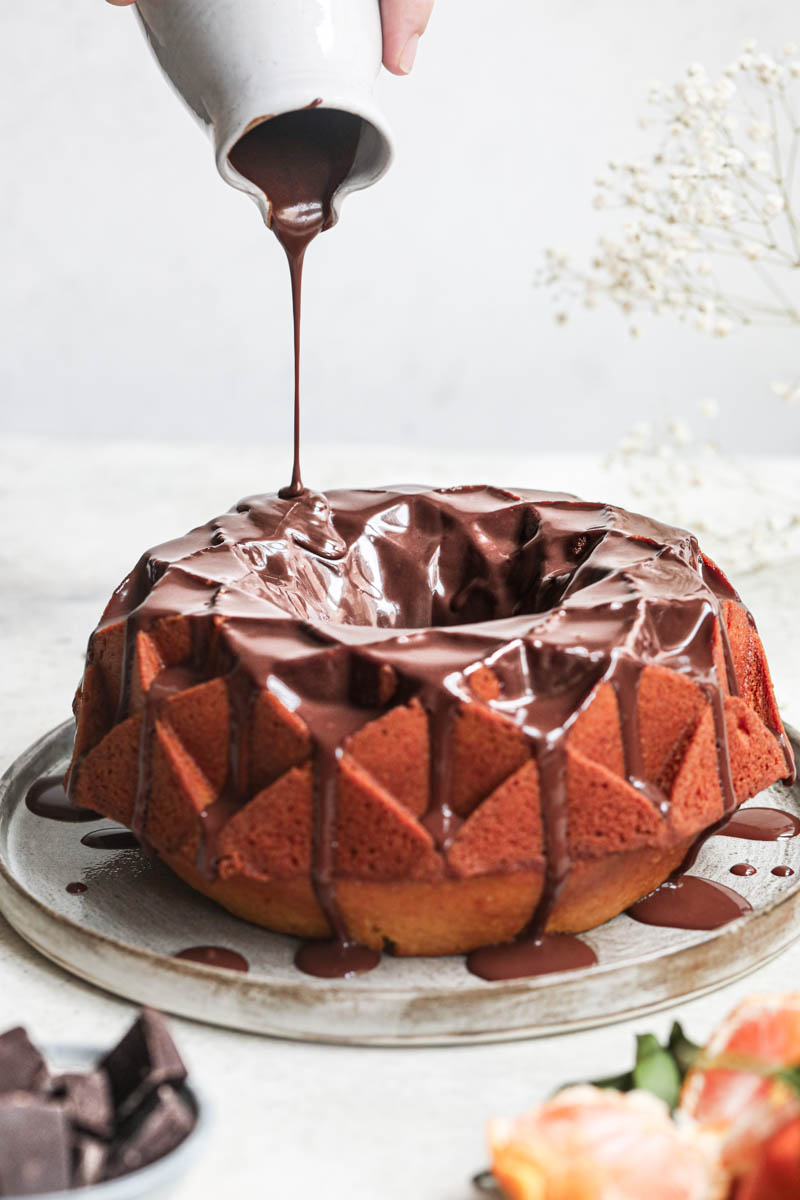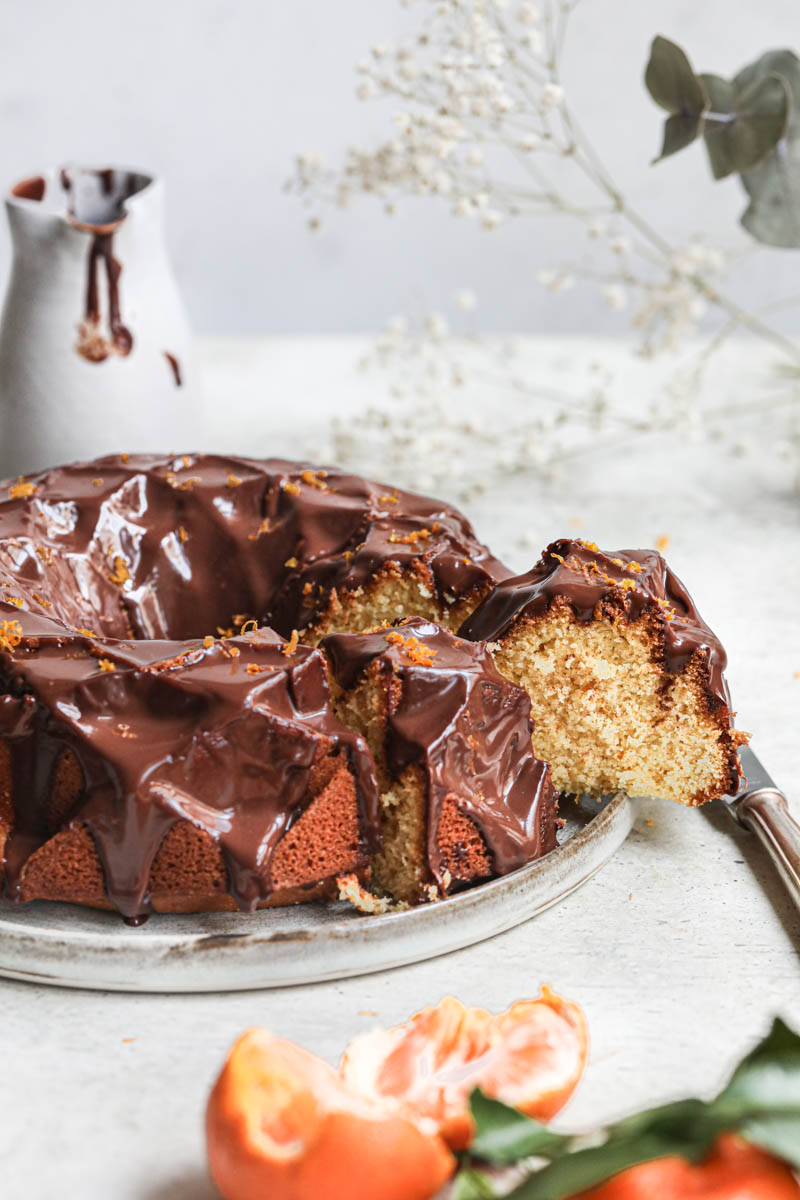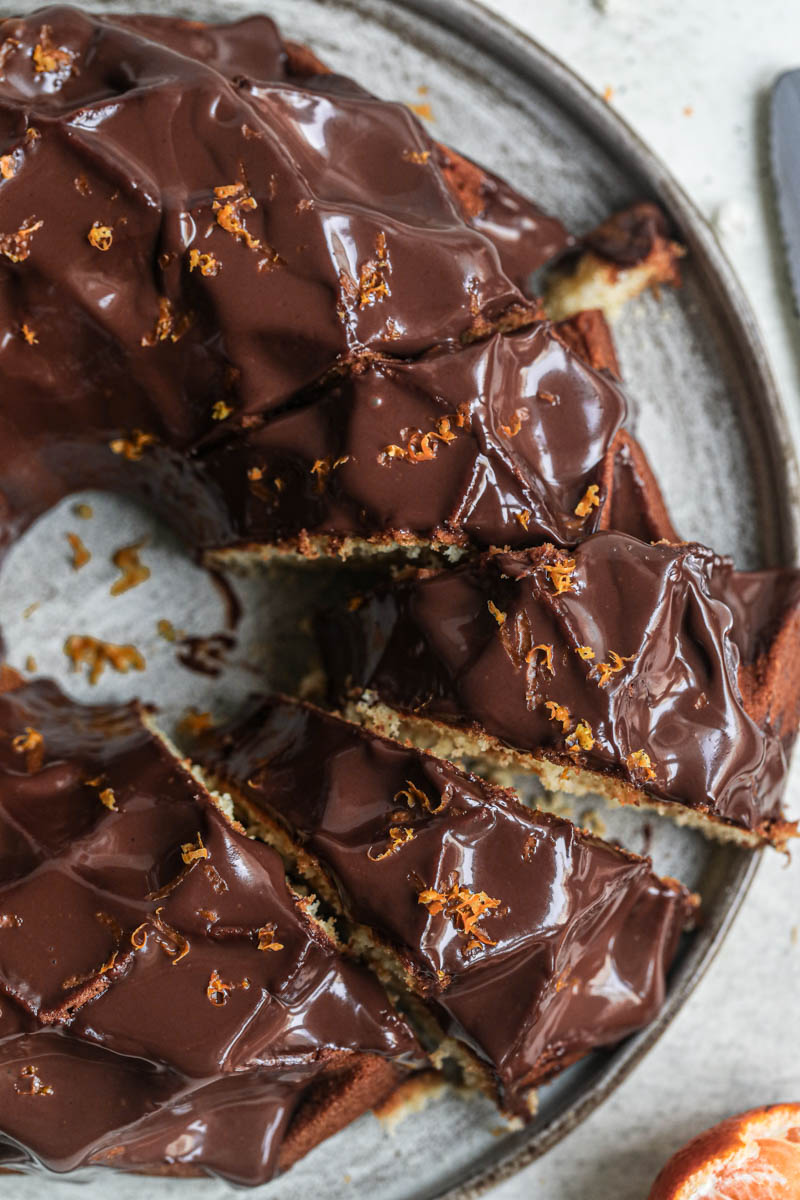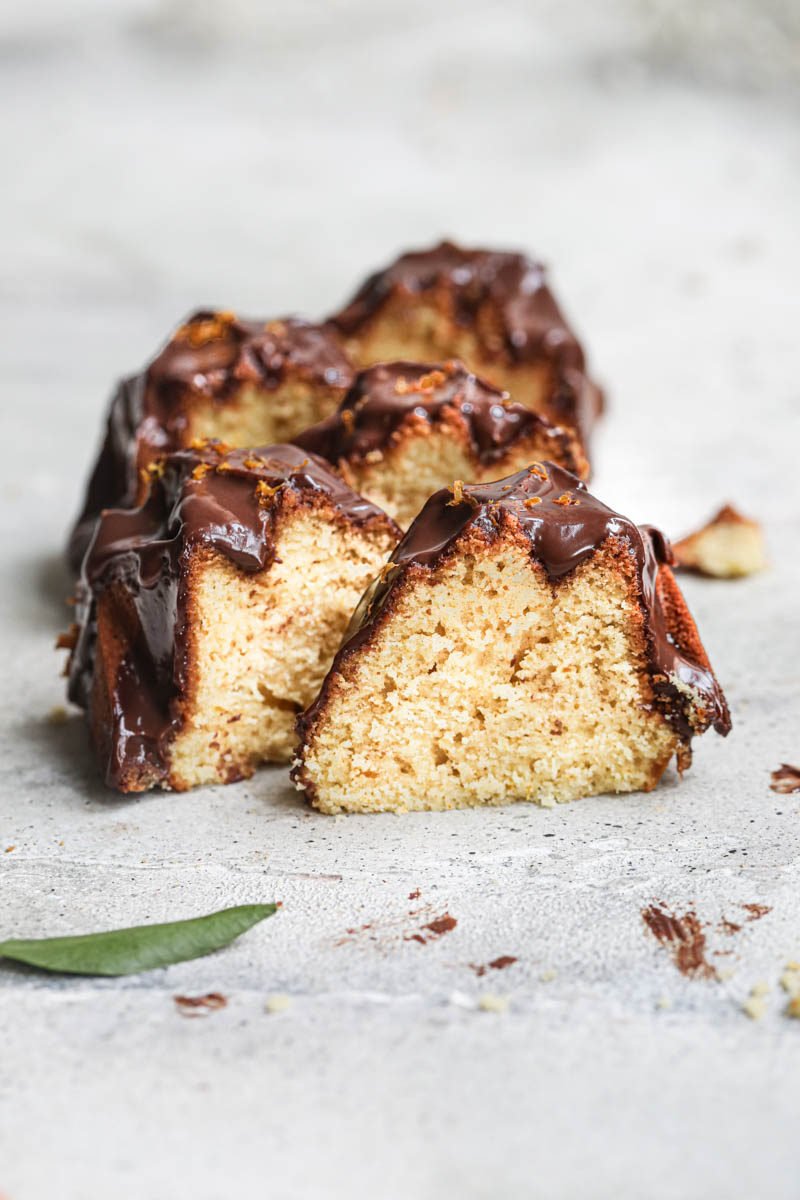 Notes on glazing this mandarin cake
The cake must be completely cooled down before glazing.
Let the chocolate ganache set for about 30 to 40 minutes before glazing the cake.
If you see the ganache is too runny, then let it set for a few extra minutes.
If the ganache has become too dense, warm it up slightly over a water bath until you obtain a glaze-like consistency..
Make ahead
Mandarin orange cake: you can make the cake batter, fill the cake pan, and refrigerate it overnight. The next morning you'll simply remove the cake from the refrigerator and let it sit at room temperature for 30 minutes before baking.
Chocolate ganache: can be made up to 2 days in advance and kept at room temperature. To make it runny enough to glaze this cake, warm it up over a water bath until you obtain the desired consistency.
Storage tips
This mandarin orange cake keeps for up to 5 days at room temperature.
You can keep it in an airtight container or wrapped in saran wrap.
Freezer instructions
Once the cake has completely cooled off, wrap in saran wrap twice and place in a freezer bag or freezer container. It keeps for up to 1 month.
To defrost: let it sit at room temperature covered in saran wrap overnight, then glaze as instructed in the recipe.
Variations to this recipe
This cake can be made using only mandarins or only oranges.
You can also use blood oranges to make this Bundt cake when they are in season. Or you can make this super moist blood orange cake too!
You can replace the chocolate glaze with an orange or mandarin glaze. You can check how to make one here.
The ingredients used in all recipes on this site are measured using the metric system. I use a
scale
to be precise with my measurements and ensure good results. If you would also like to use a scale, here are some:
USA
,
Canada
,
UK
,
Australia
,
France
.
Subscribe to the newsletter
Mandarin Orange Bundt Cake
Milk

125 g

Mandarin Juice

60 g

Orange Juice

60 g

Olive Oil

140 g

Egg

2

Sugar

220 g

Baking Powder

6 g

All-purpose Flour

350 g

Salt

1 pinch

Mandarin (zest of 3 mandarins)

3

Orange (zest of 2 oranges)

2
Dark Chocolate Ganache
Dark Chocolate

110 g

Heavy Whipping Cream

100 g

Whole Milk

35 g

Unsalted Butter

10 g
If you made this recipe I would really appreciate it if you leave a rating or comment below! Also, if you share on social media please use #cookwithbelula, I would love to see what you create!