Malfatti
Little balls of spinach, ricotta and parmesan.
The first time I had Malfatti was a very long time ago, at my aunt Cuti's house. I have to say that she's the best cook on the planet. I swear. Everything at her house is homemade, everything. It's inspiring. Every time we go there, I probably gain a kilo or two 😉 Thank you to my godmother for introducing me to these beauties.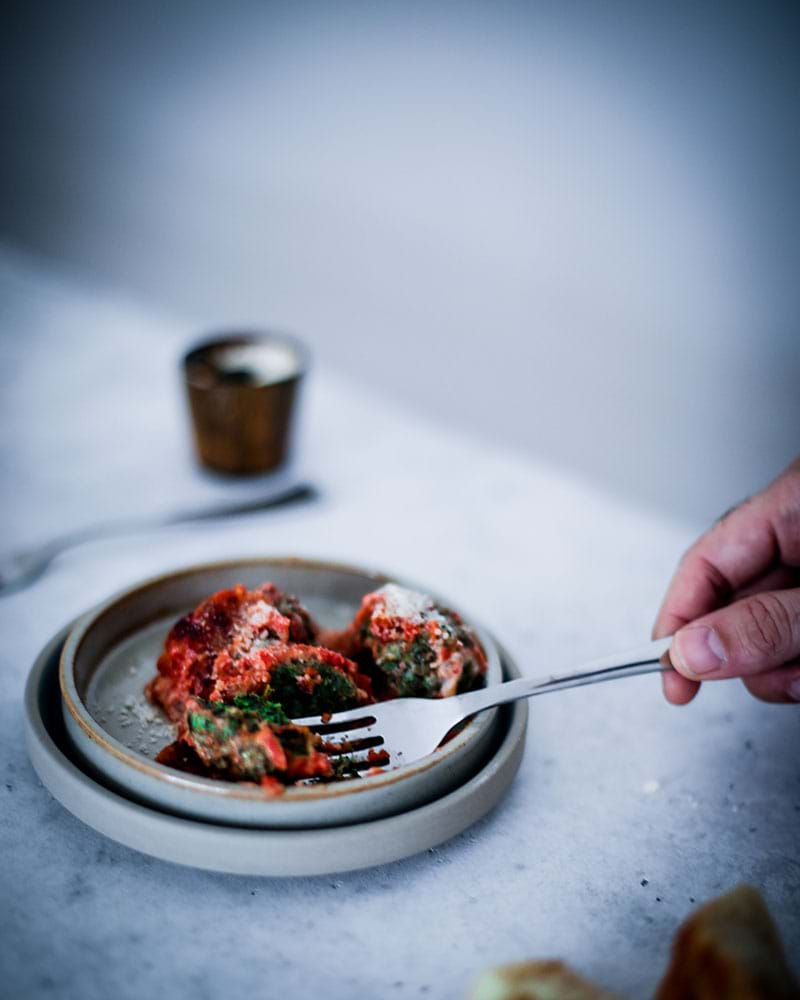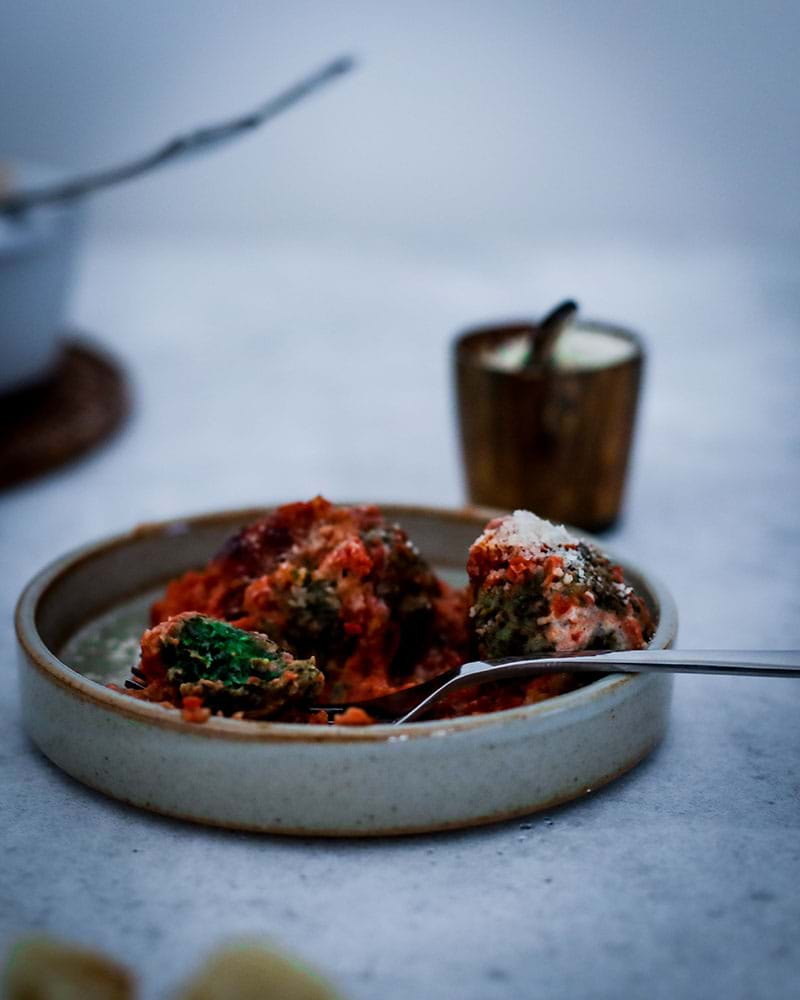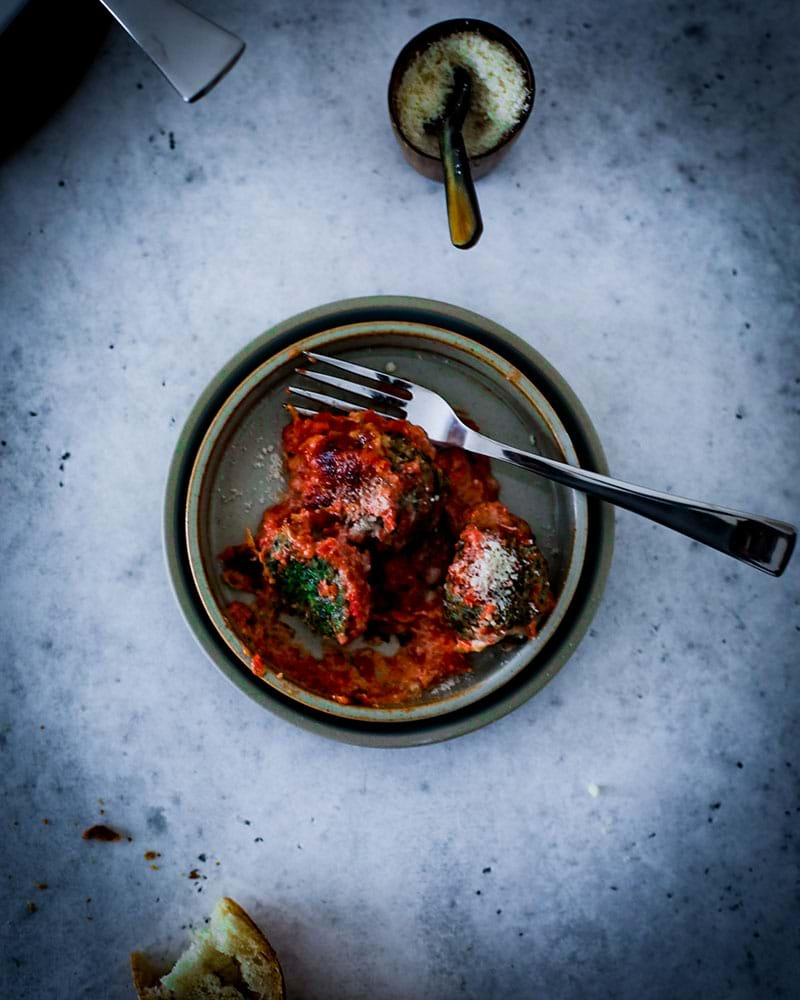 Many years later I remembered they excited (sorry Cuti and especially I apologize to you, malfatti, for forgetting about your existence!). It was my friend Sofi who was in Paris for work a few months back who brought them to my attention and made me want to try and cook this pasta dish.
Malfatti, which literally means "badly made" come from the region of Liguria in Italy and originally, they were made in uneven forms, so I guess shape is not the most important thing here. They just need to hold and taste good!
It's a good way to make vegetables taste extra delicious if you have kids (or other family members 😉) who are not vegetable loving people by nature. And it's healthy-ish. Kind off, depending on the amount of parmesan you top them off with!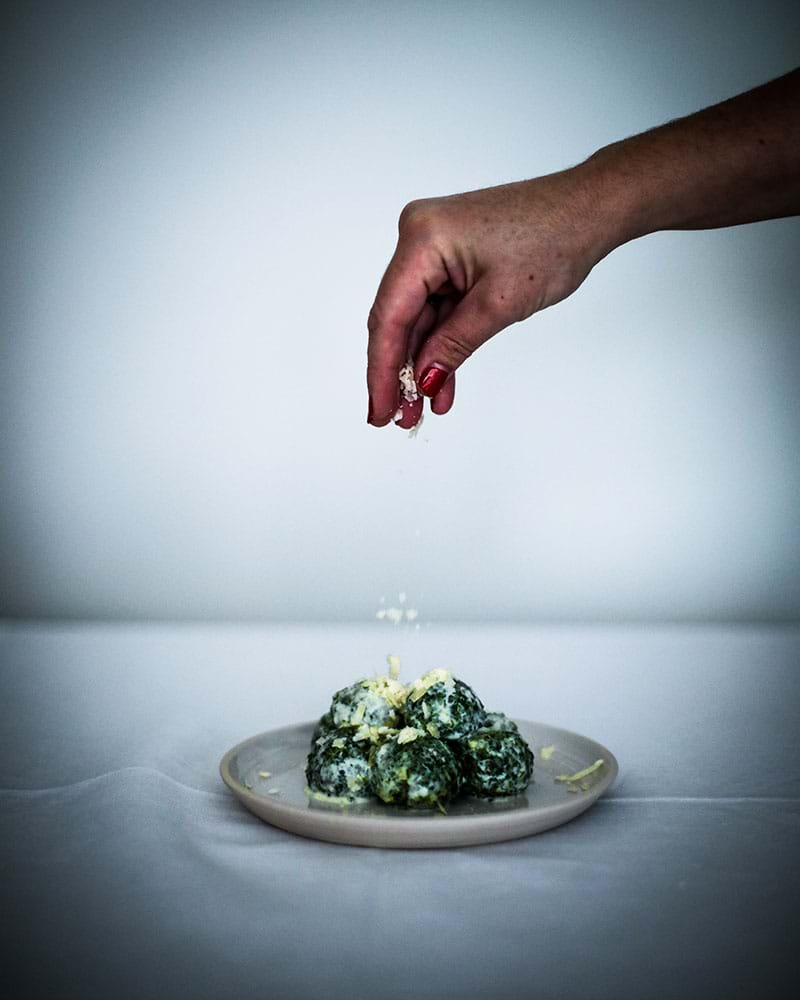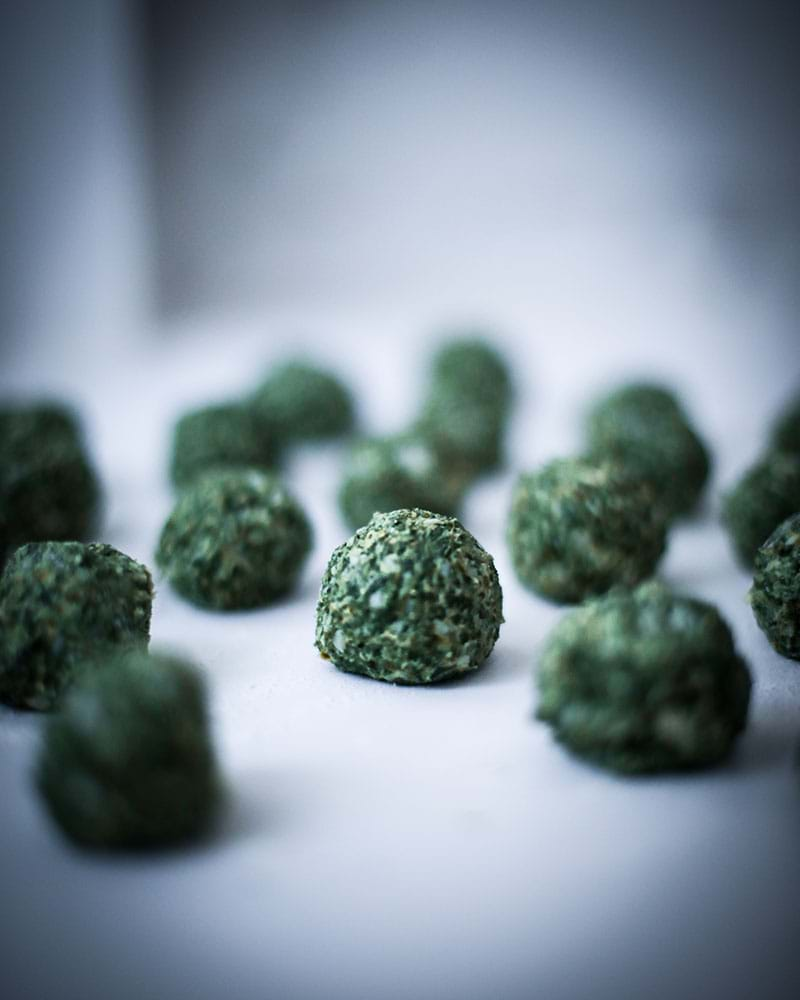 I've been making them over and over, being spinach season and all, and everybody who has had them loved them. Including my baby boy Léon. You can't go wrong. It's a versatile dish because at the same time it is a perfect weeknight dinner option and a great meal to make when you are entertaining. You can prepare it in advance and then just throw it in the oven to bake while you enjoy your aperitive in the living room in good company without having to miss the whole conversation. Win-win.
The ingredients used in all recipes on this site are measured using the metric system. I use a
scale
to be precise with my measurements and ensure good results. If you would also like to use a scale, here are some:
USA
,
Canada
,
UK
,
Australia
,
France
.
Subscribe to the newsletter
Spinach (cooked and drained)

450 g

Parmesan (grated, a quality one)

150 g

Ricota (drained)

250 g

Eggs (small)

2

Flour

120 g

Salt

Pepper

Nutmeg

Tomato Sauce

Parmesan (optional extra)
Cream (heavy, optional)
If you made this recipe I would really appreciate it if you leave a rating or comment below! Also, if you share on social media please use #cookwithbelula, I would love to see what you create!