Lemon cake is high up in my top 5 things I love to have as a teatime treat. So easy to put together, this lemon cake recipe calls for simple ingredients you most probably have sitting in your pantry. Plus, it is delicious. This is the best lemon cake recipe ever: it is moist, super tasty and the perfect balance of acid and sweet. And to make it even more perfect you can cover it with lemon cake icing (glaze).
How to make lemon cake
To make this lemon loaf cake you basically need to add on ingredients in a certain order to your mixer (which should always be turning), following some practical advice.
You just need to follow the tips I list below to make this easy lemon cake recipe the best you have ever made.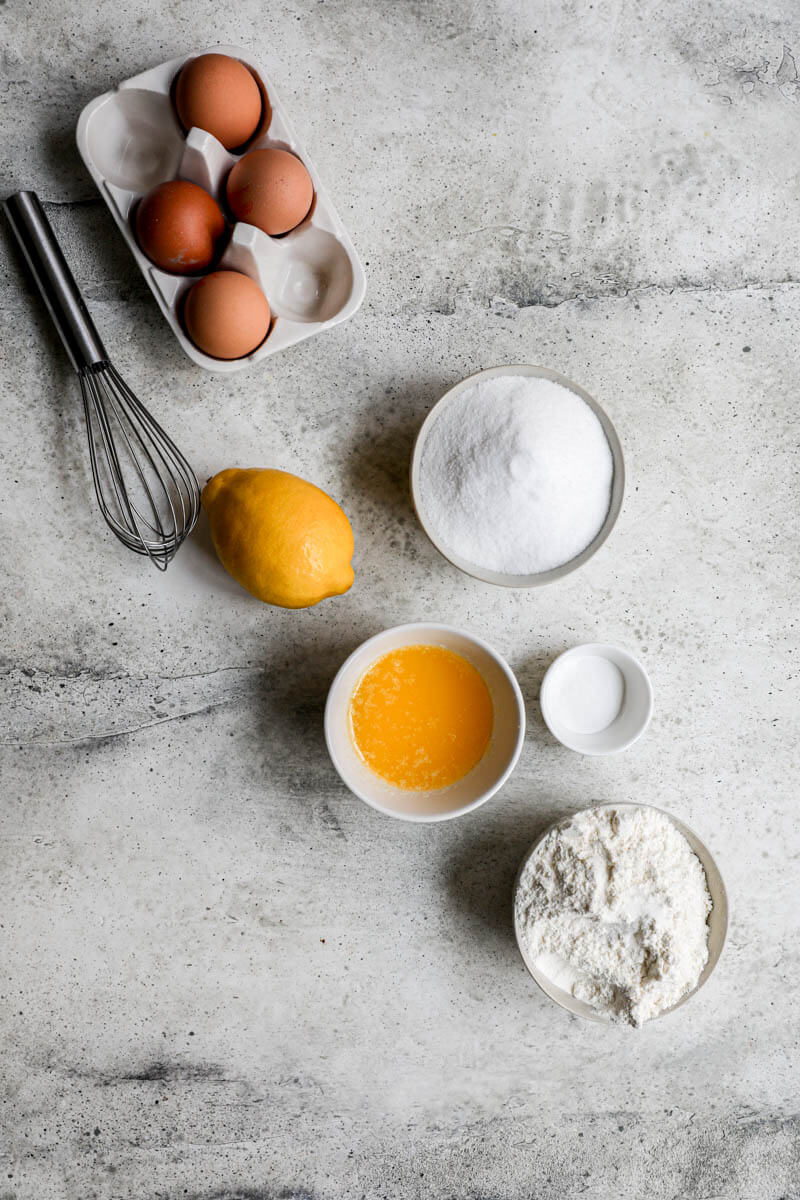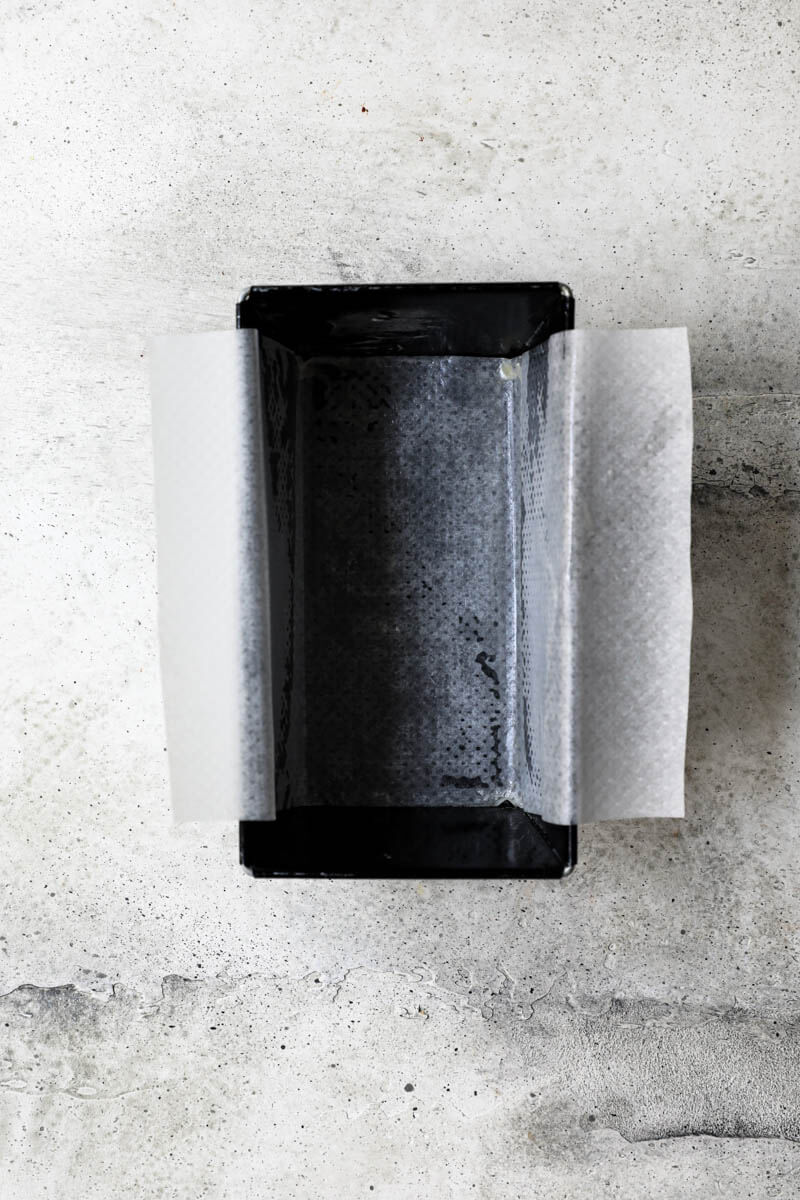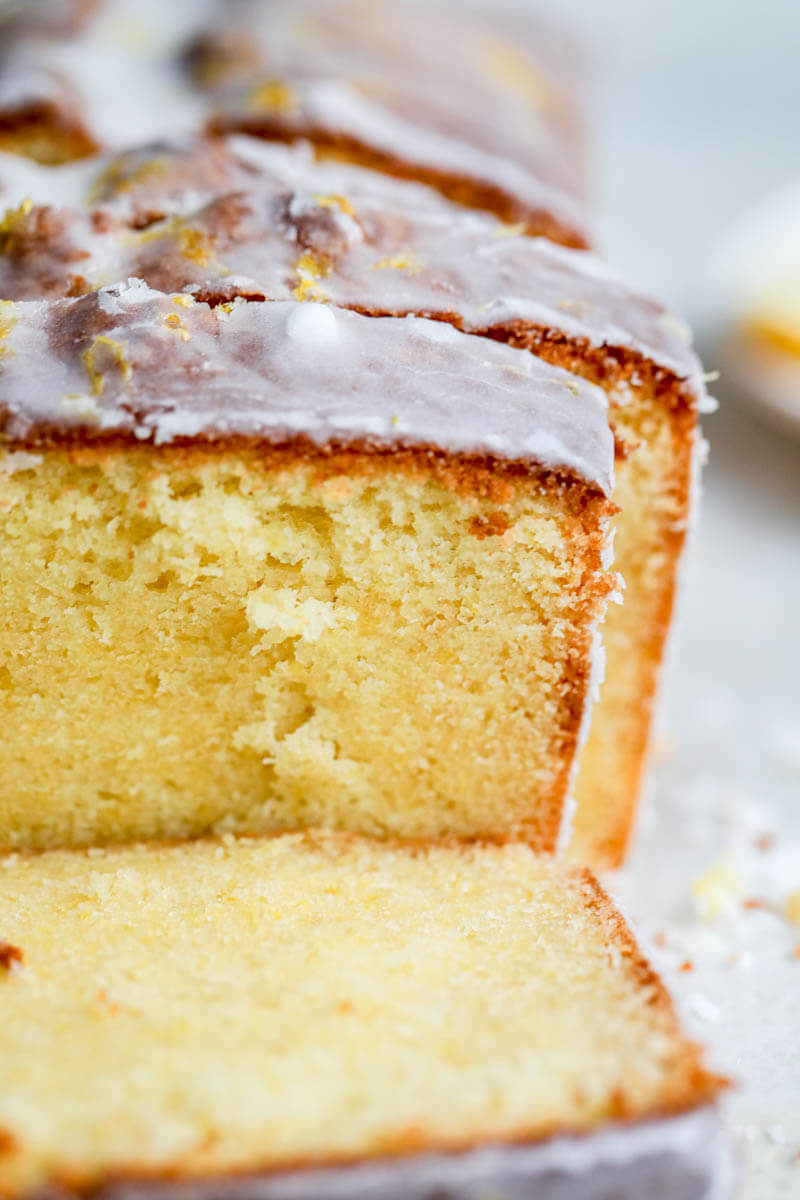 Some tips to make this super moist lemon cake recipe
First off you should cream the eggs and sugar: it takes about 10 minutes. You should mix until the eggs and sugar have grown in volume, changed its color to a pale yellow and change its texture.
I use an electric mixer, but you can also do this by hand. It will take a little longer. Patience. This is the first key to success.
The second secret is related to whipping cream. I have discovered that if you add the cream once it already been whipped to the batter you end up with a very moist lemon cake. If you do not feel like doing this extra step, no big deal. You can always add the cream to the egg/sugar mixture before they have reached that pale-yellow colour and mix for 8 extra minutes. If you can, the effort pays off.
And finally, the third super key to super moist lemon cake is butter related, obviously. You should add melted butter, slightly warm but not hot. And to make things even better, let your lemon cake batter rest in the mould for an hour before baking.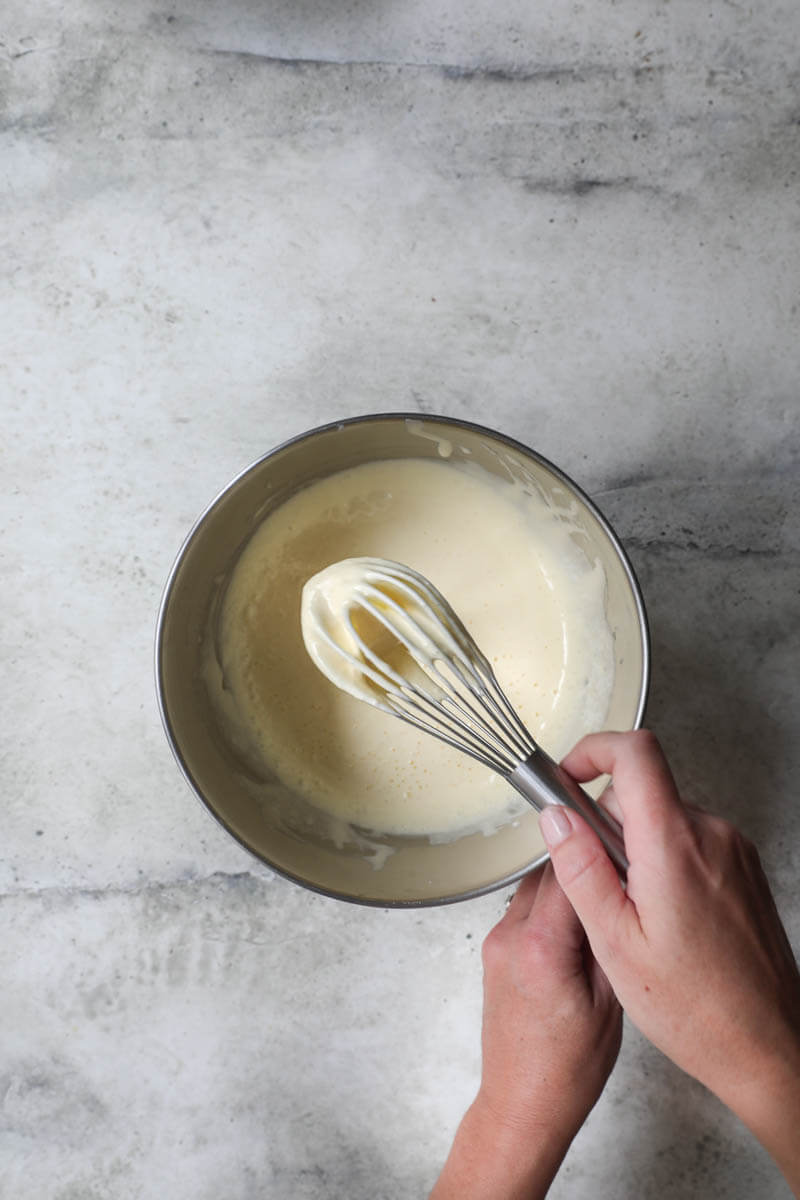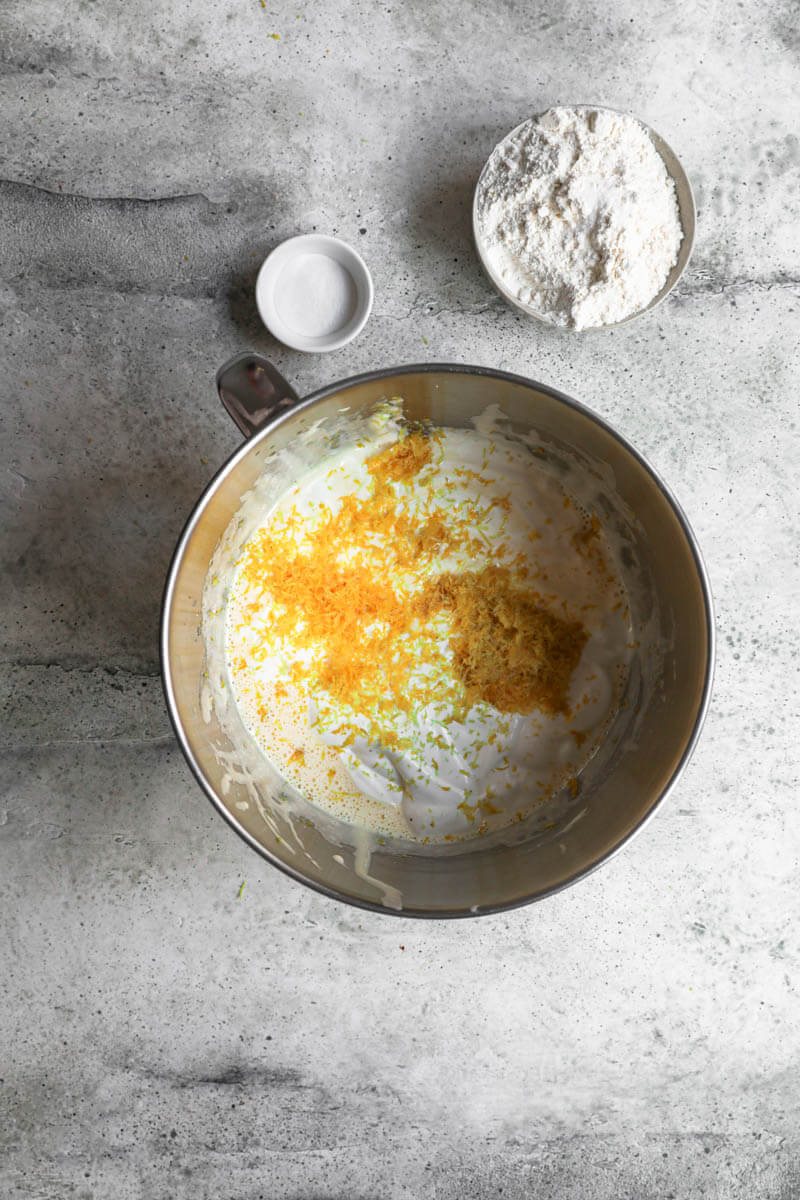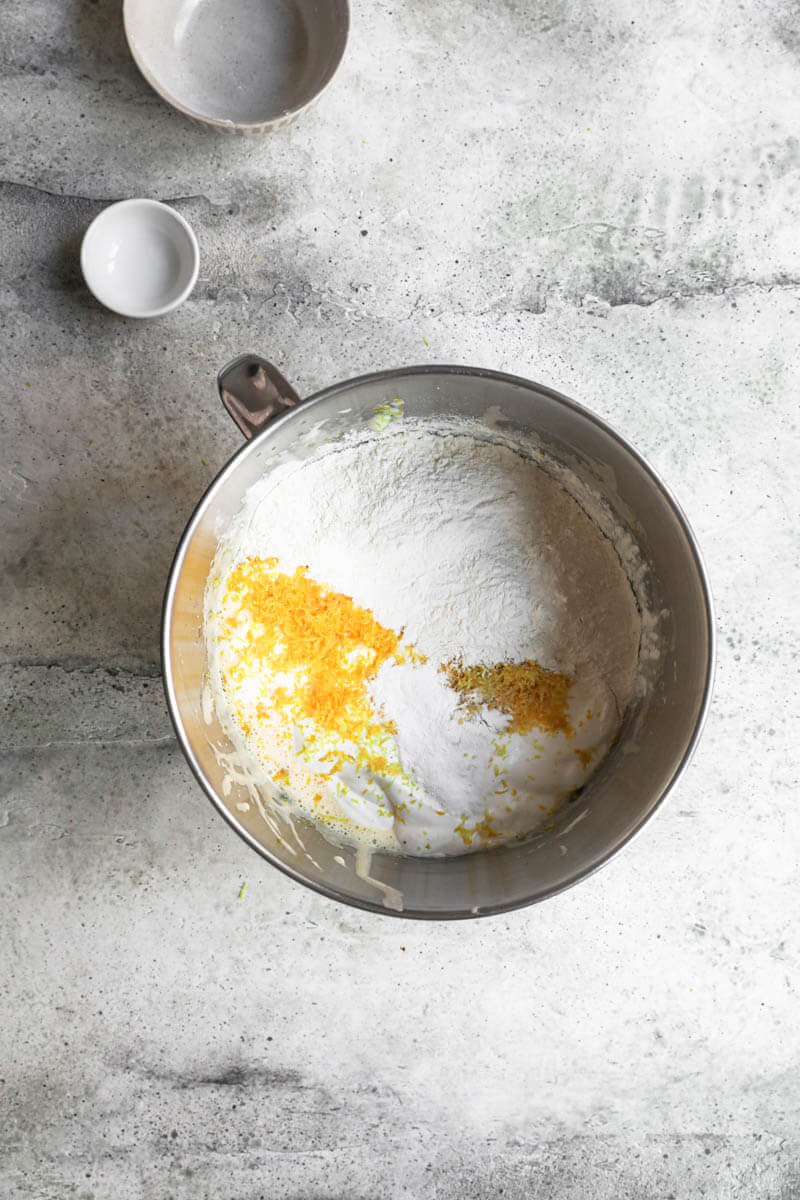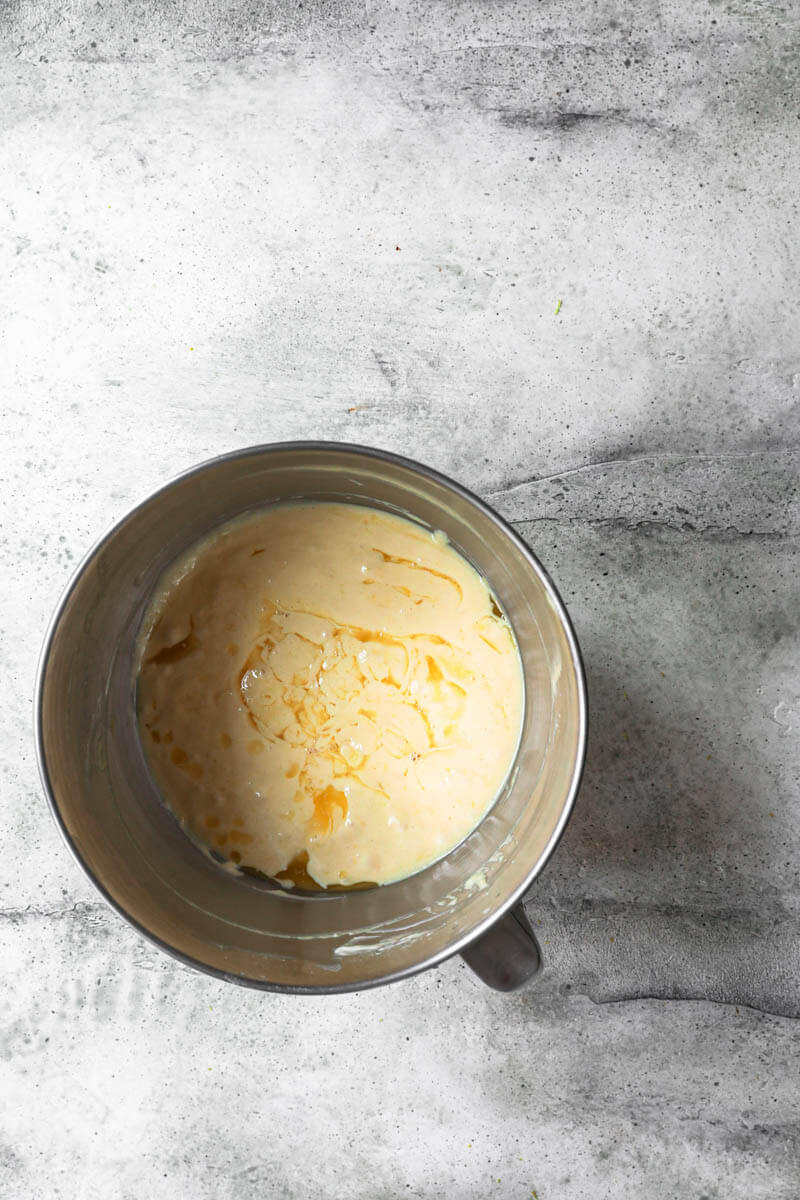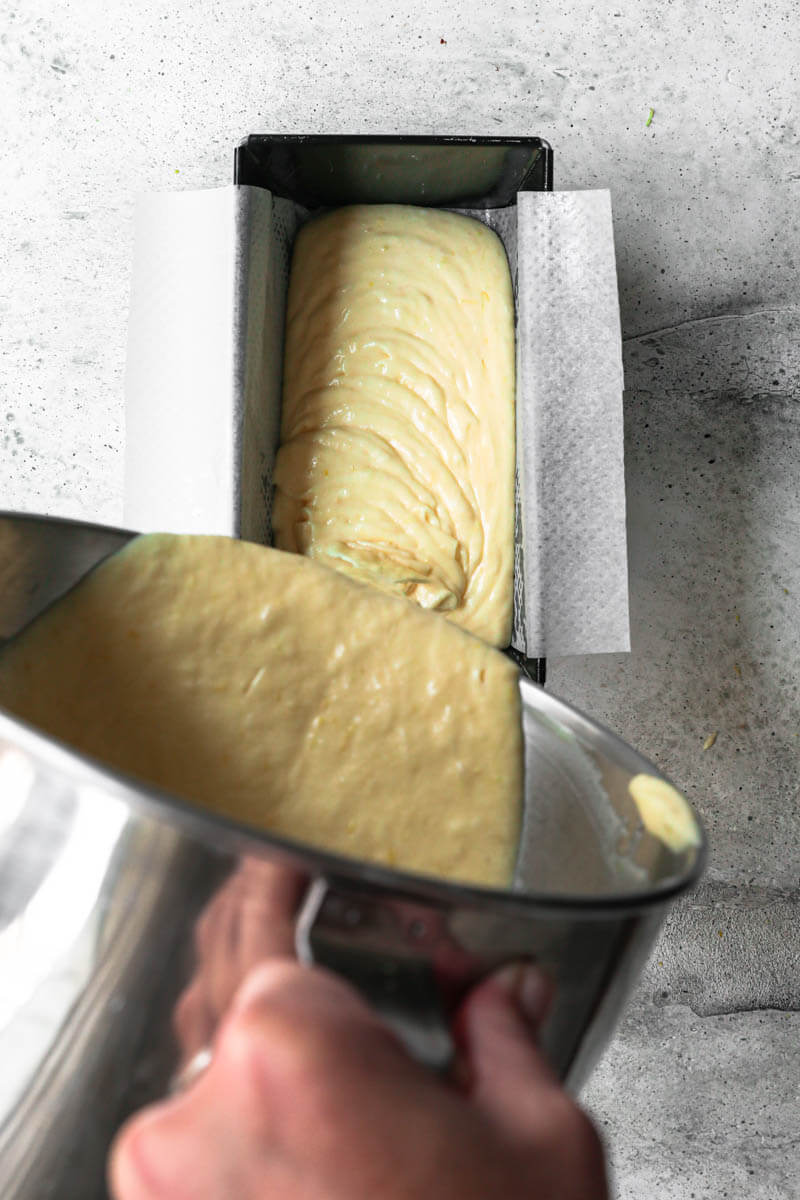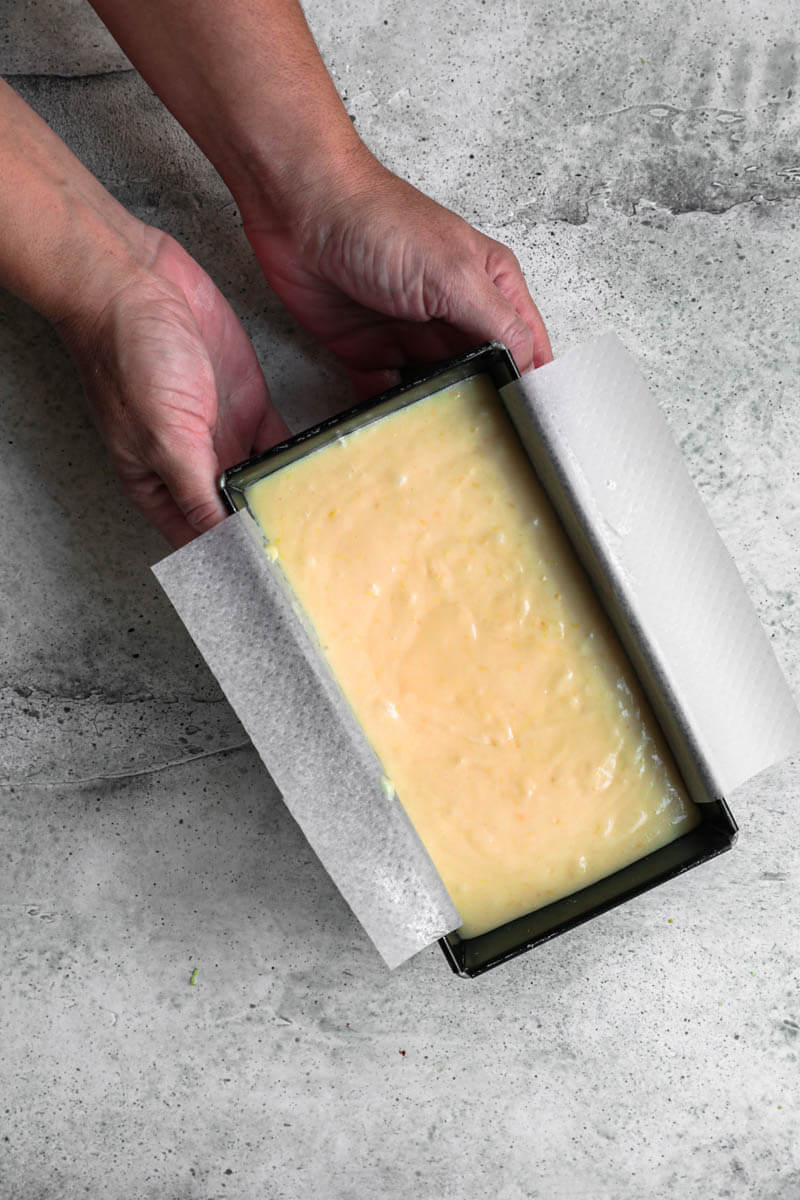 A word on the lemon zest to make your lemon loaf cake taste extra lemony
Lemon zest or peel should be added to the batter freshly grated. This way it will not dry up and lose all its flavor. You can keep your lemon zest fresh either by grating it directly over the batter when it needs to be incorporated. Or you can grate it when you prepare and weight all the other ingredients for the lemon cake. In this case, grate over parchment paper and then wrap the lemon zest with it. I prefer to have everything ready before I start baking. I choose the latter option. Always.
Baking the lemon pound cake
Whenever I mention baking/cooking times in this blog, it is an approximation. Do not forget. So, the 45-minute baking time for this easy lemon cake is to be taken with care. The baking time will be determined by the oven you have and by the size of the mould you chose to bake your lemon pound cake in.
So, if you decide to bake mini lemon cakes, baking time will be shorter. The important thing to take into consideration: the cake is ready if golden and set.
When you think your cake is ready, insert a skewer at the center. If it comes out clean, then your lemon cake is ready. If it has crumb stuck to it, it needs to go back in the oven.
Finally, do not open the oven during the first stages of baking this lemon loaf cake. Your cake will end up with a crater at the centre. To test with the skewer, wait at least until it has risen properly, and it is golden.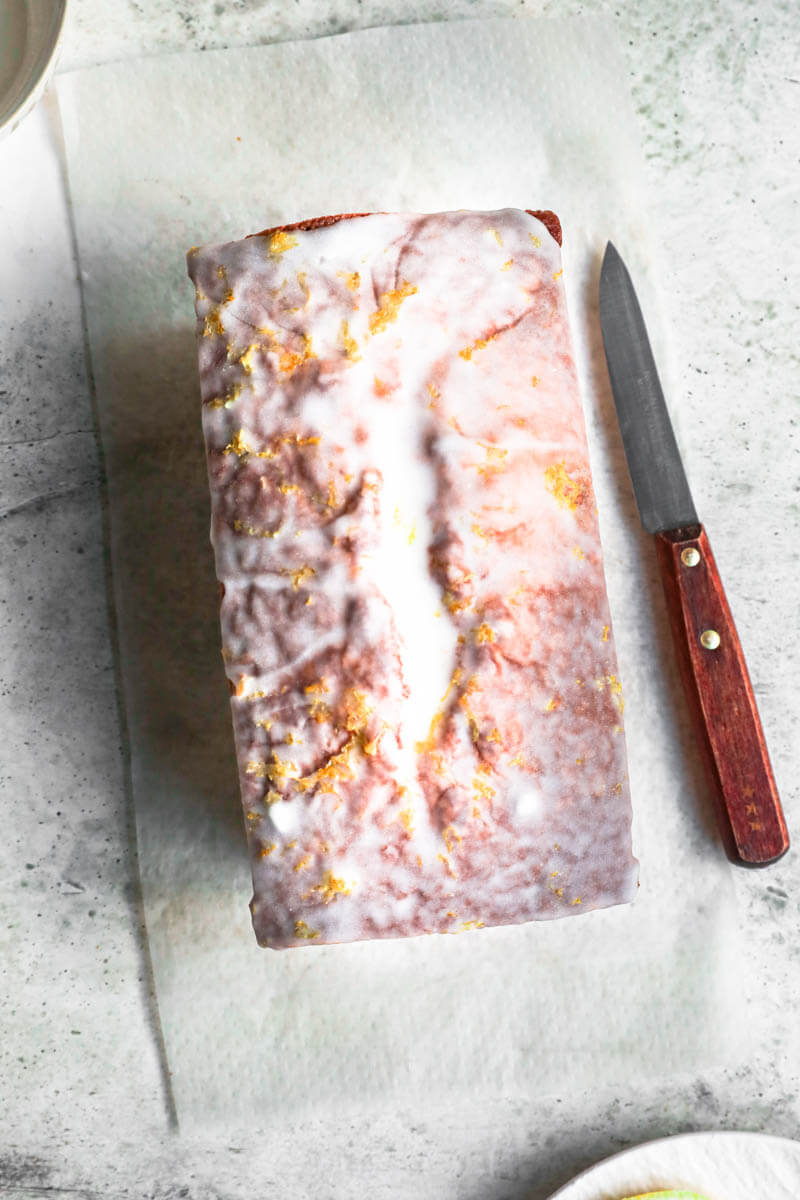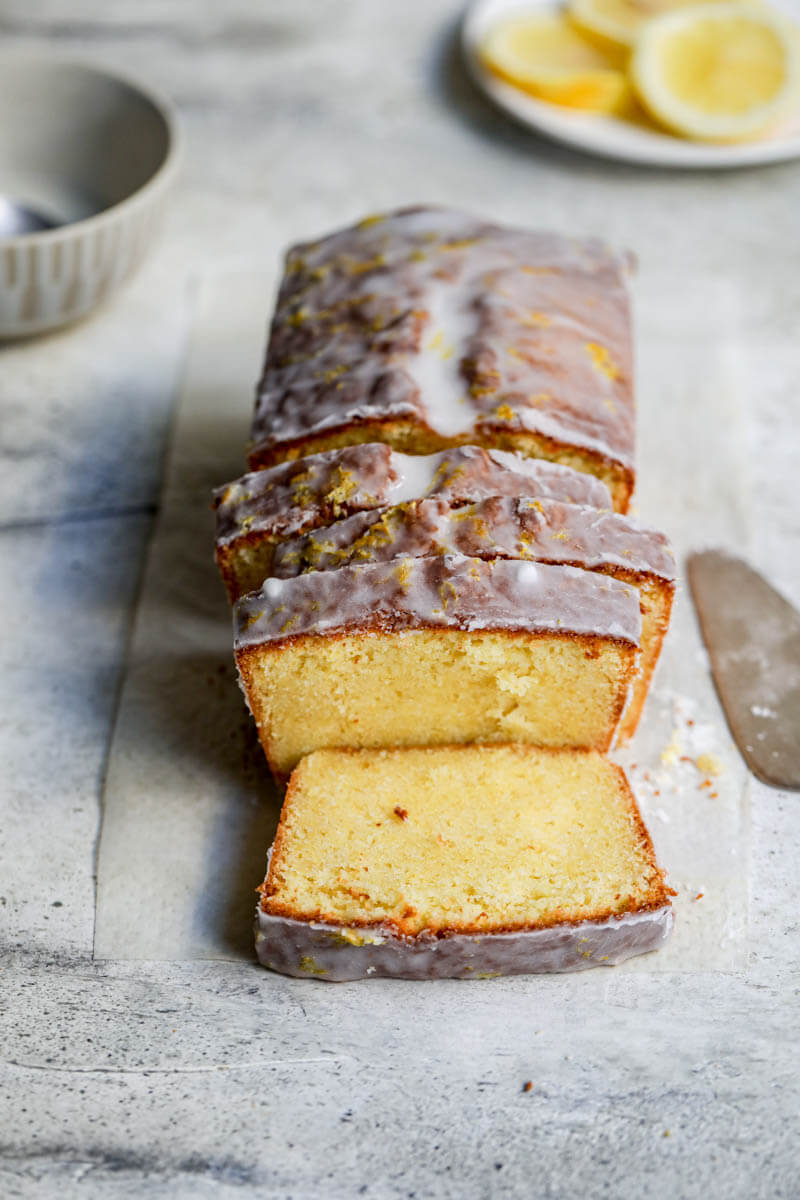 About the lemon cake glaze
You will notice that powdered sugar absorbs a lot of liquid. So maybe you might have to adjust quantities. I suggest you add in the lemon juice to the powdered sugar slowly. The amount of lemon juice you will use, will depend on the glaze consistency you are looking for. If you like your lemon cake icing real dense then you will not be adding all the juice. I sometimes like it on the liquid side, which will give a nice effect on the cake, I use a little more juice in this case. Make the lemon glaze for this pound cake however you like it best!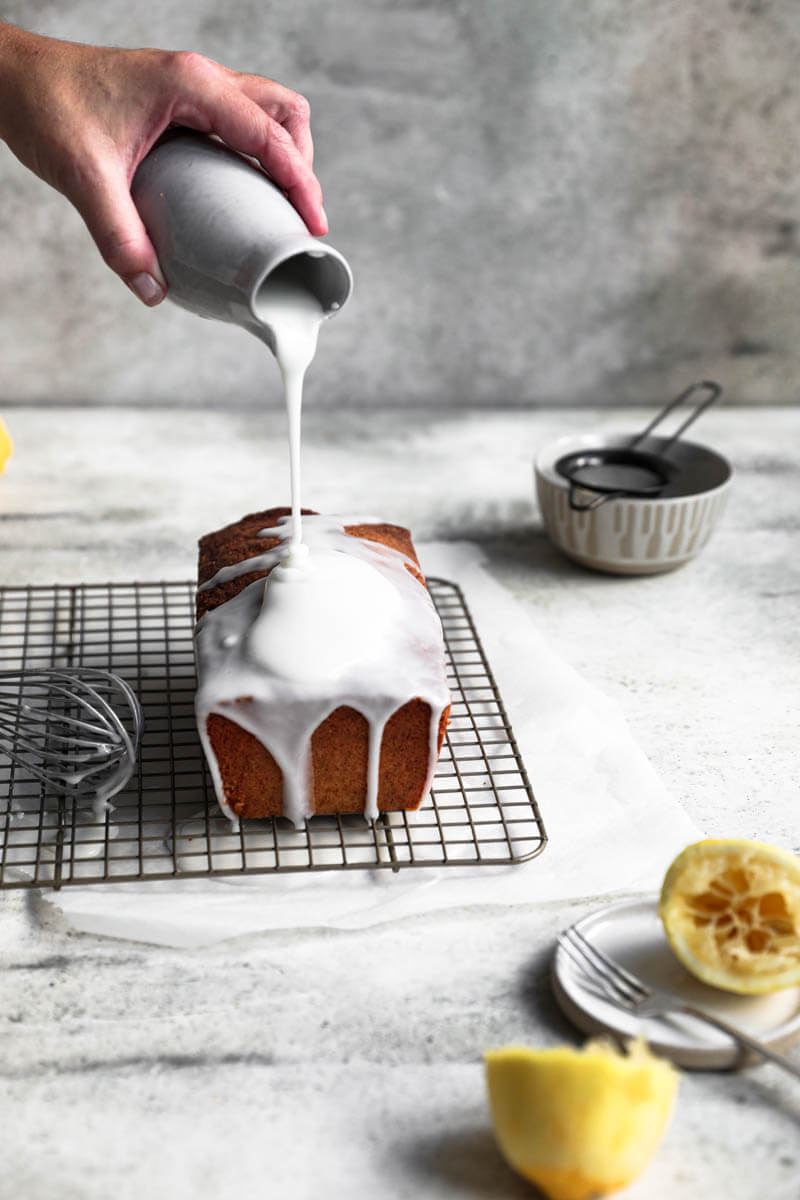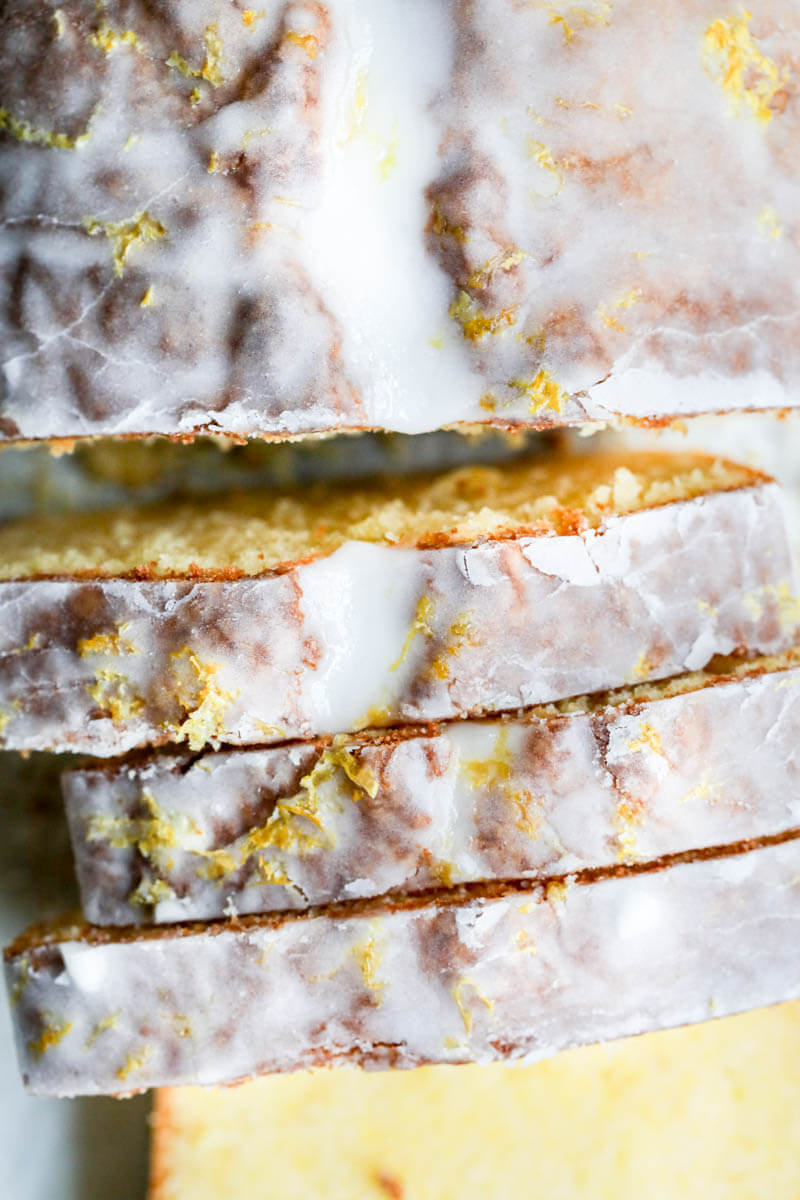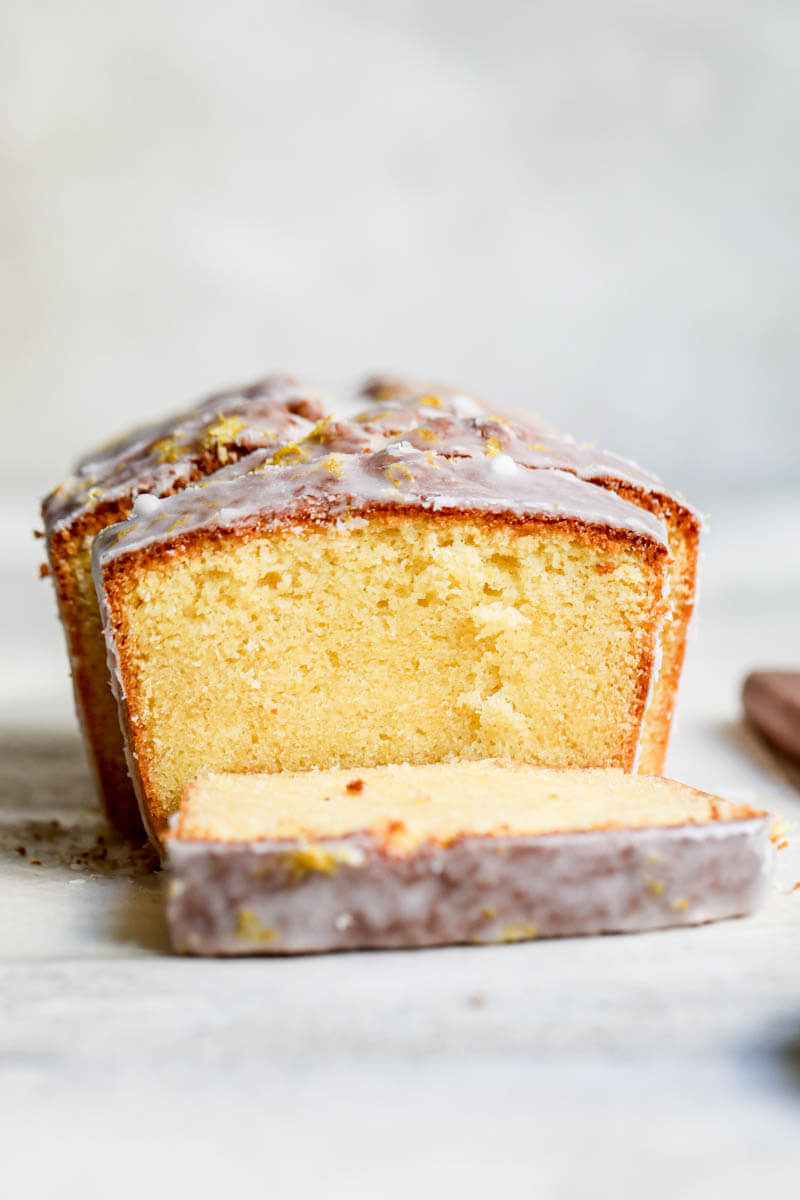 If you made this recipe I would really appreciate it if you leave a rating or comment below! Also, if you share on social media please use #cookwithbelula, I would love to see what you create!