A brioche loaf bread recipe that will be the only one you will ever need. Simple and straightforward, the key to making fluffy French brioche bread are the kneading of the dough and the resting times of your dough. This brioche bread dough must made 24 hours in advance and then be shaped and baked the next day, helping you get organized and plan. Make a double batch and freeze it or use the leftovers to make this bread pudding recipe, it is spectacular! Can't wait for you to give it a try.
Material & Ingredient Notes
Unsalted butter: butter must have 82% fat content.
Bread Flour
Baker's yeast: you can replace with dry active yeast if you can't find baker's yeast. For this recipe you will need 3 g of dry active yeast.
Pound loaf cake pan: this recipe is meant for this pan size. If you are going to use a bigger pan you must adapt the quantities.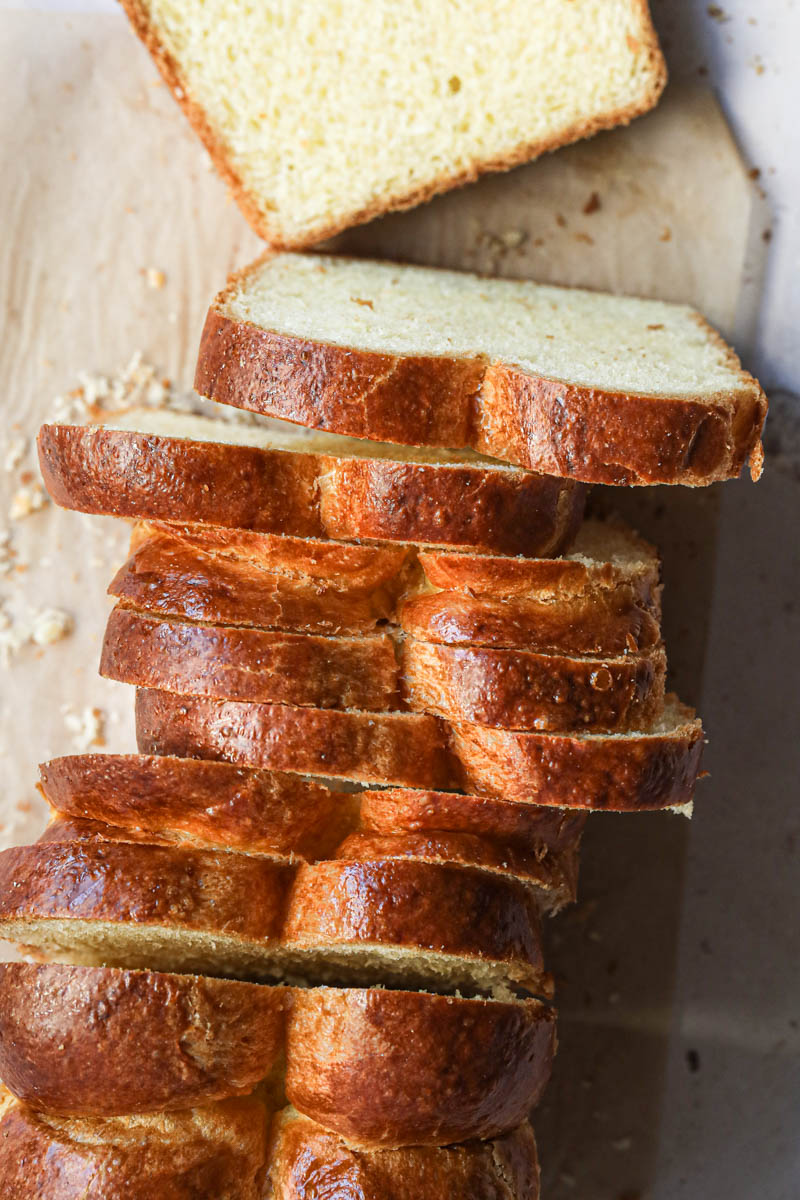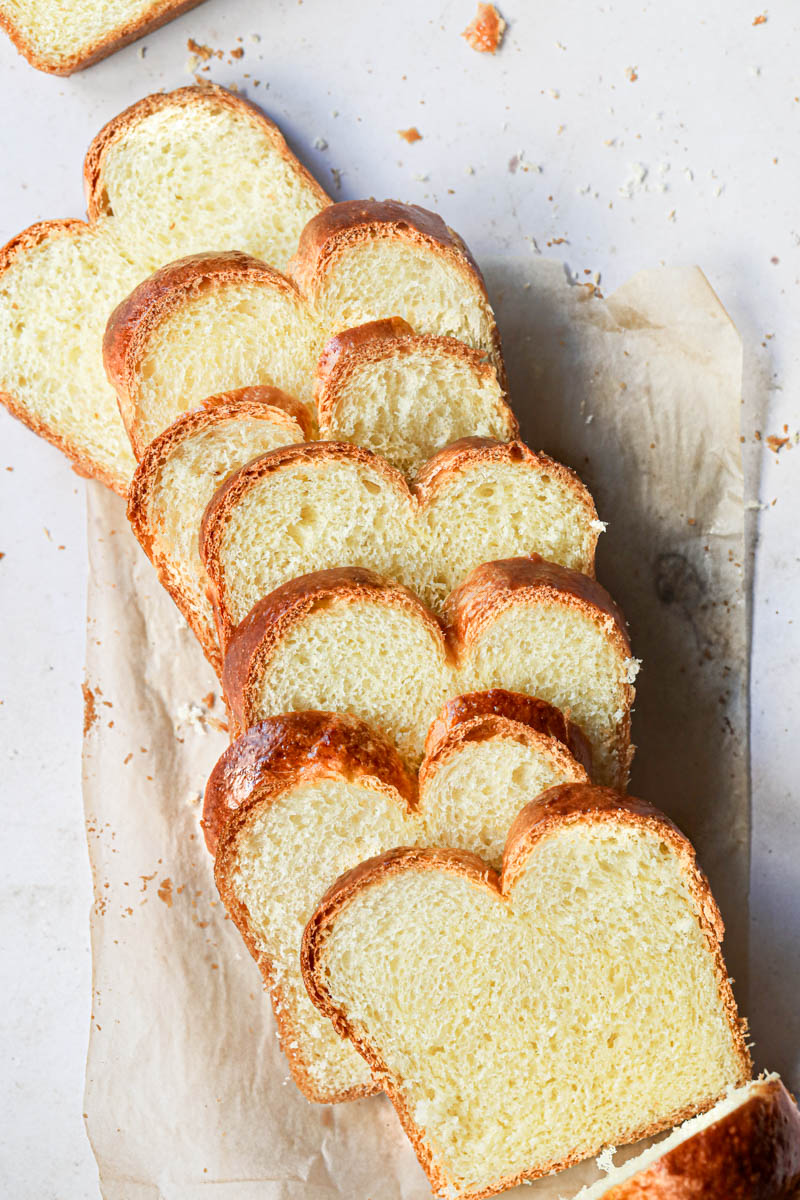 How to make this recipe
To make this French Loaf Brioche recipe you must:
First make the brioche bread dough
Let the brioche rise and the refrigerate for 24 hours
Shape the brioche loaf bread
Let the bread rise
Paint with egg wash and bake it
Enjoy!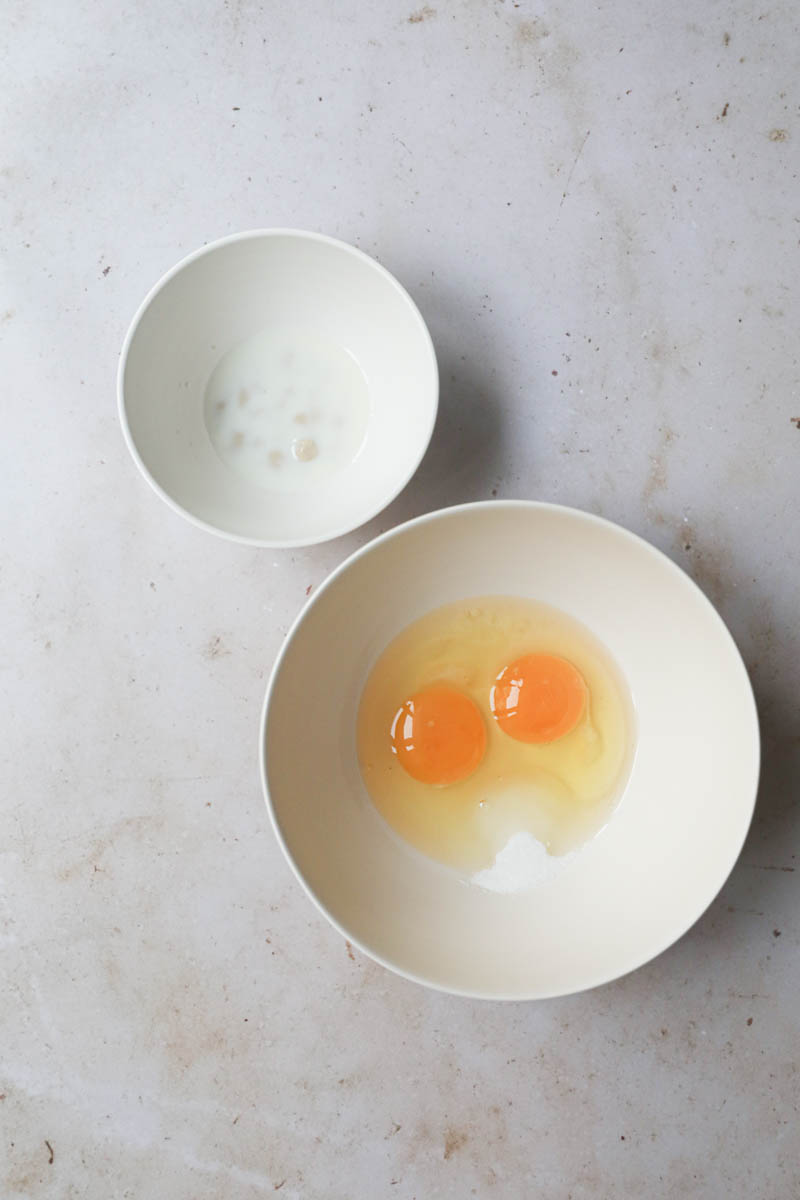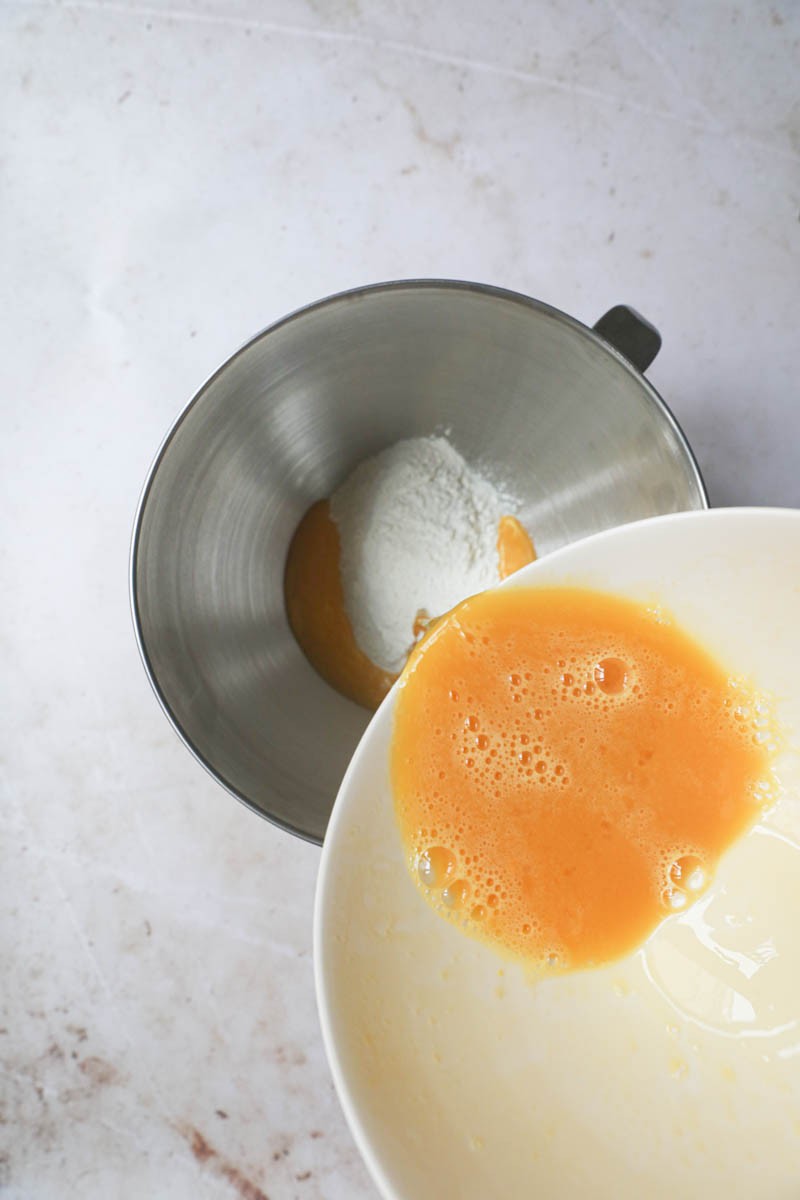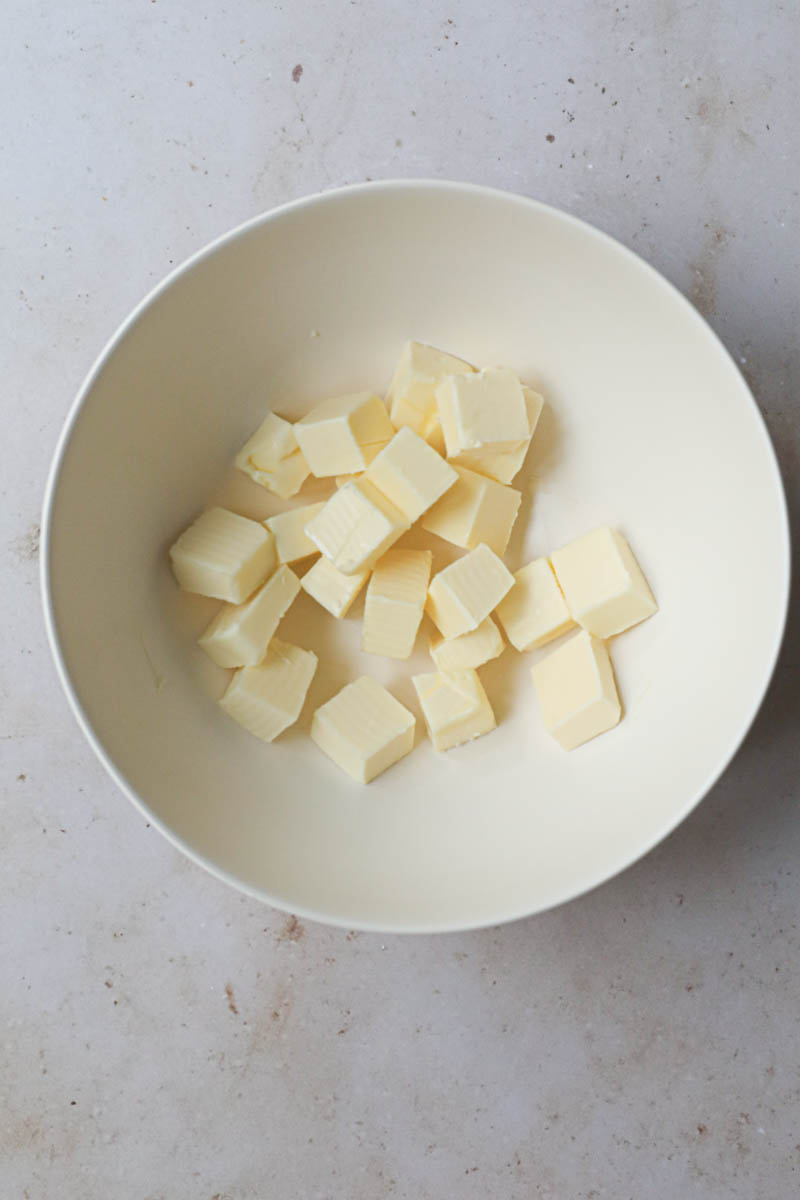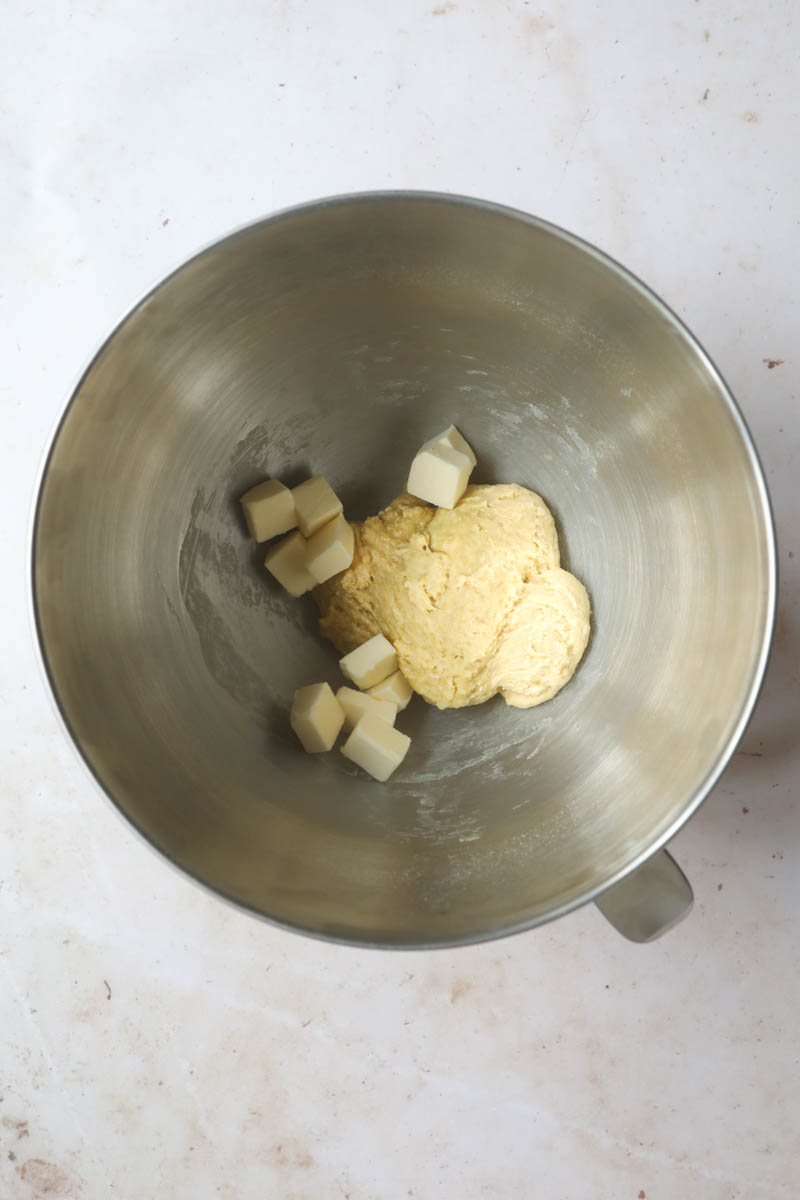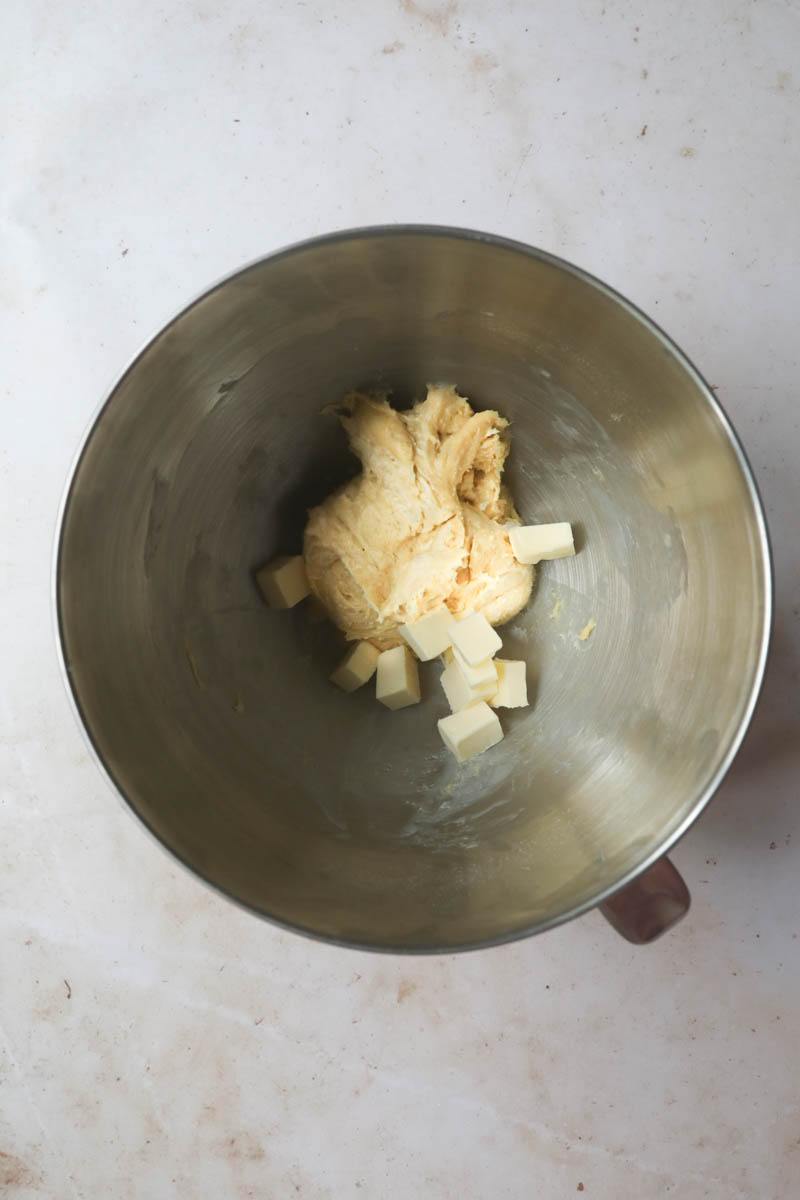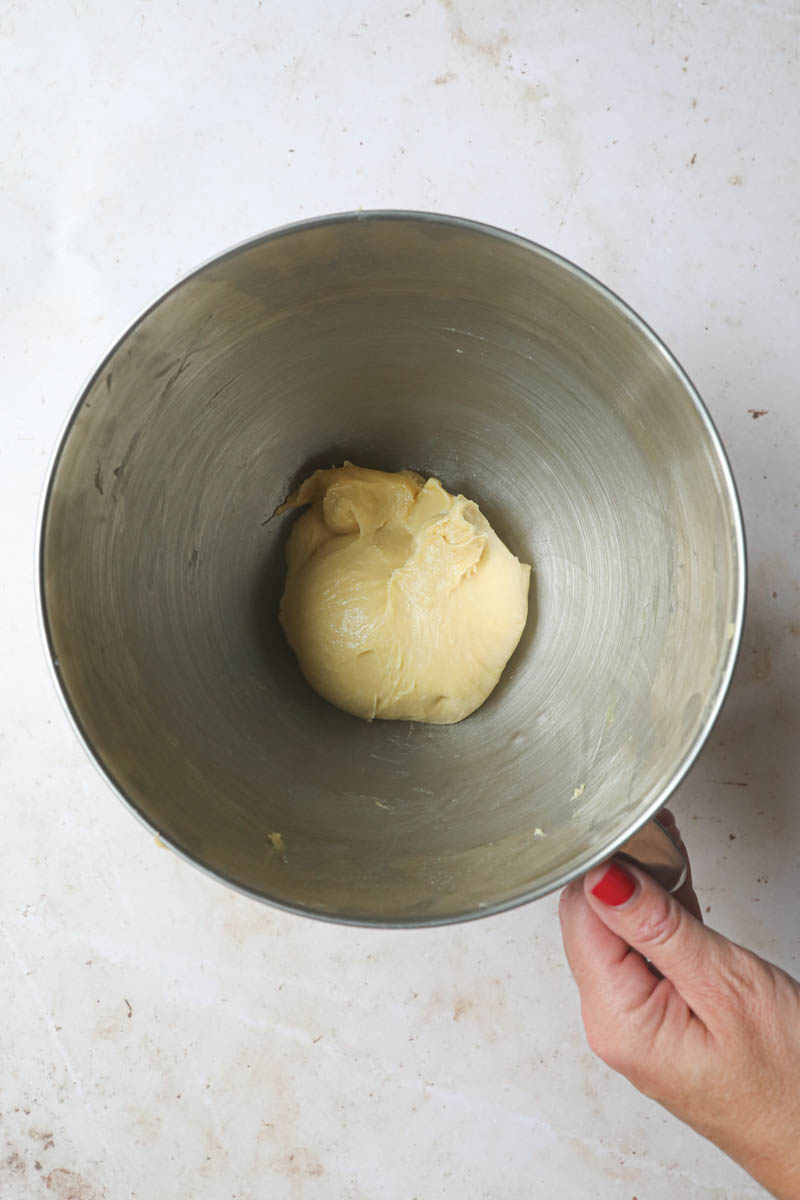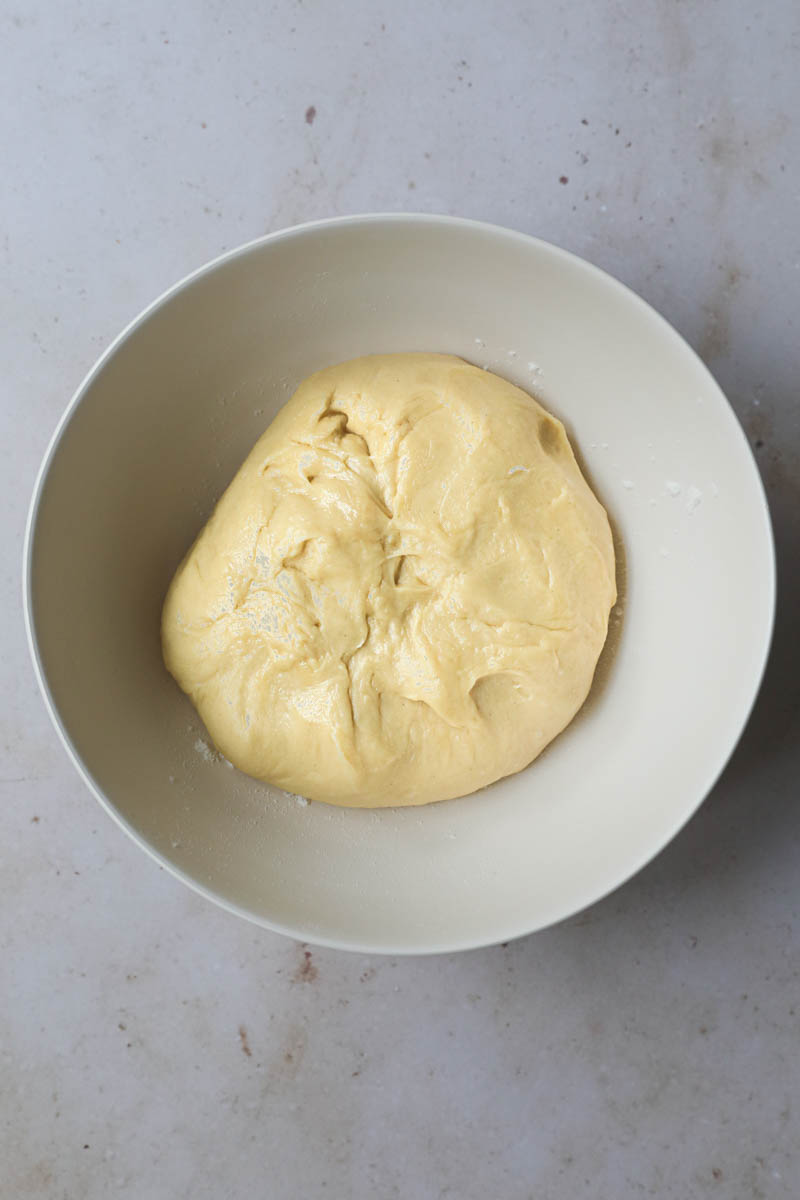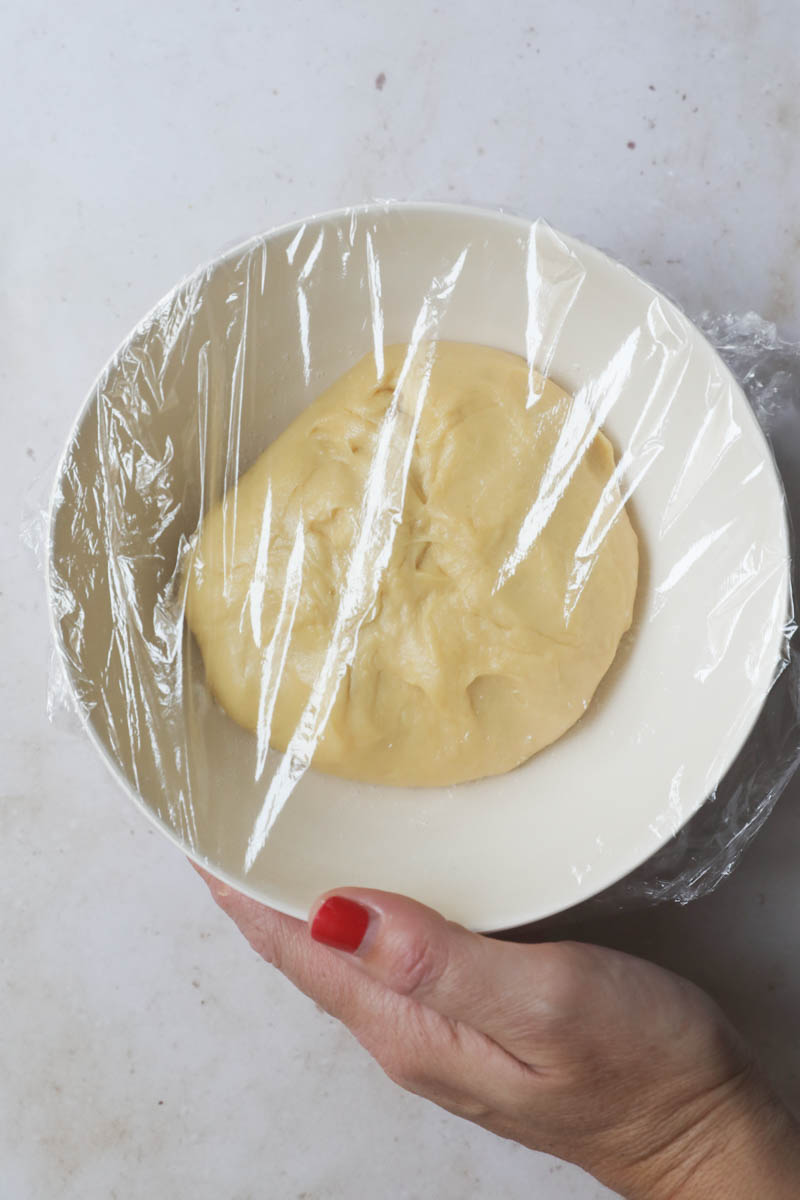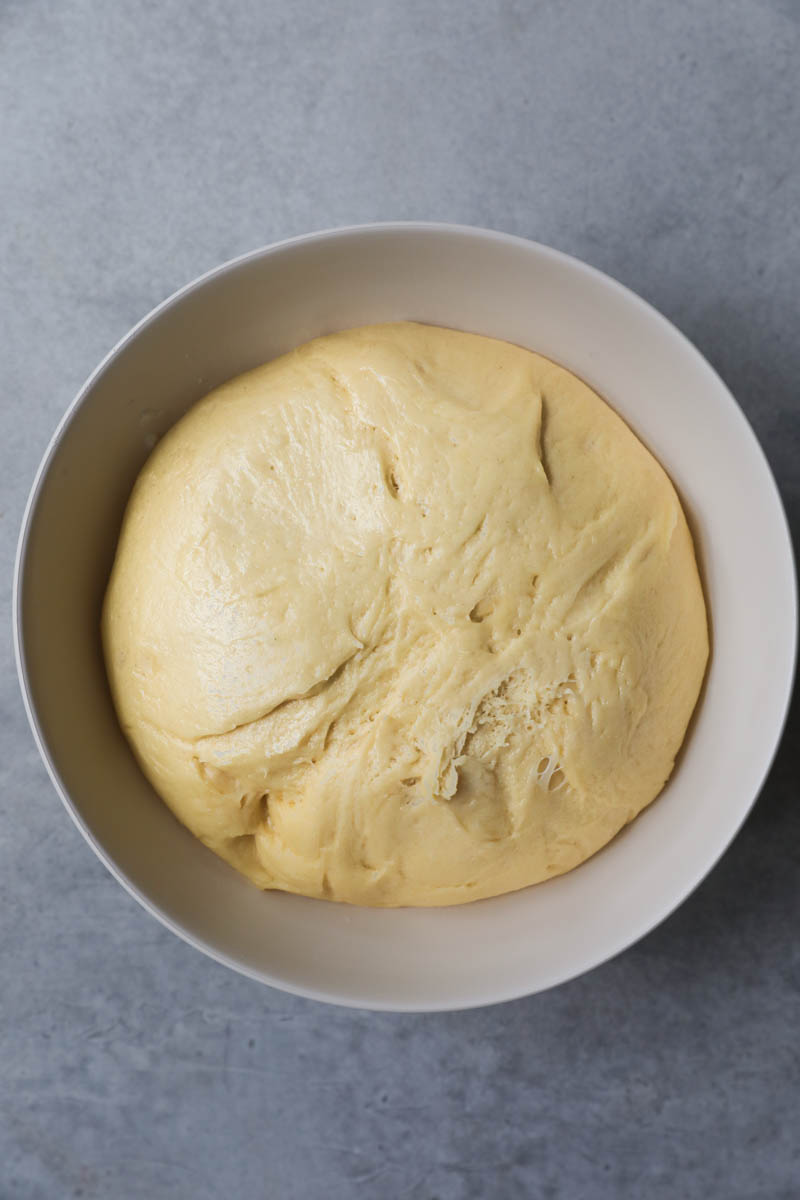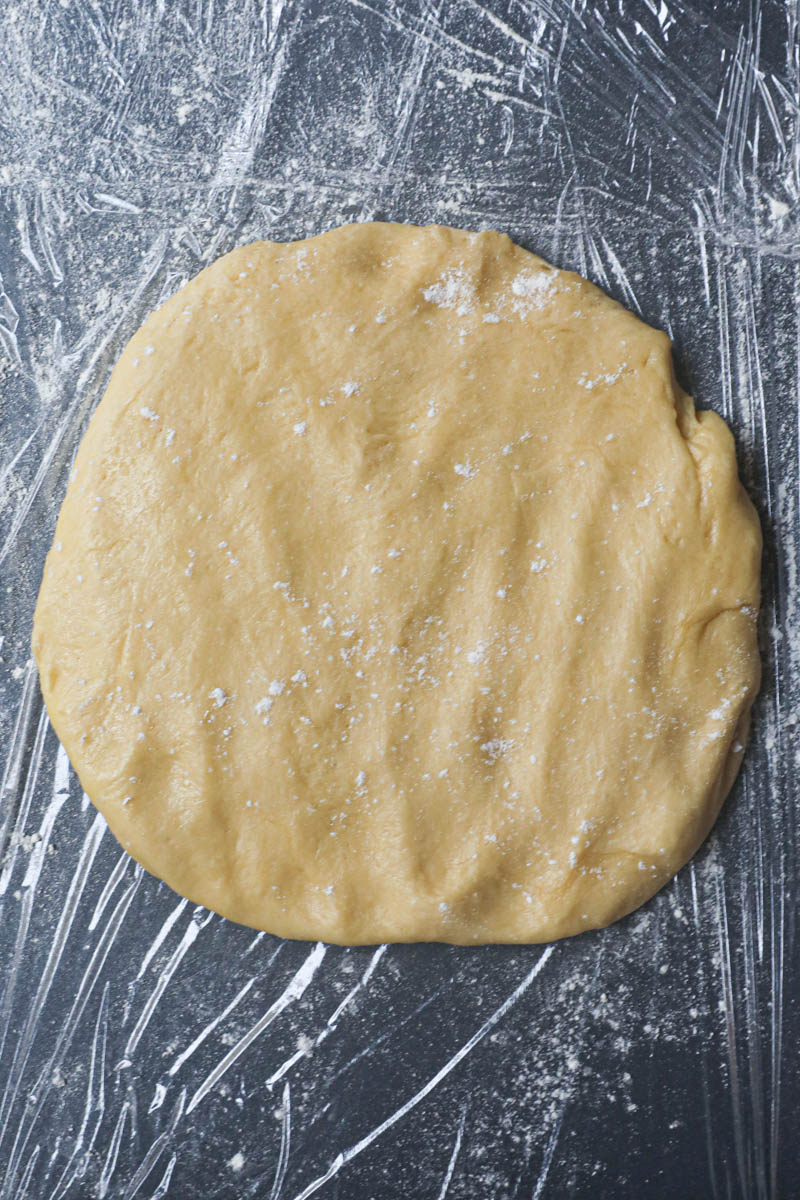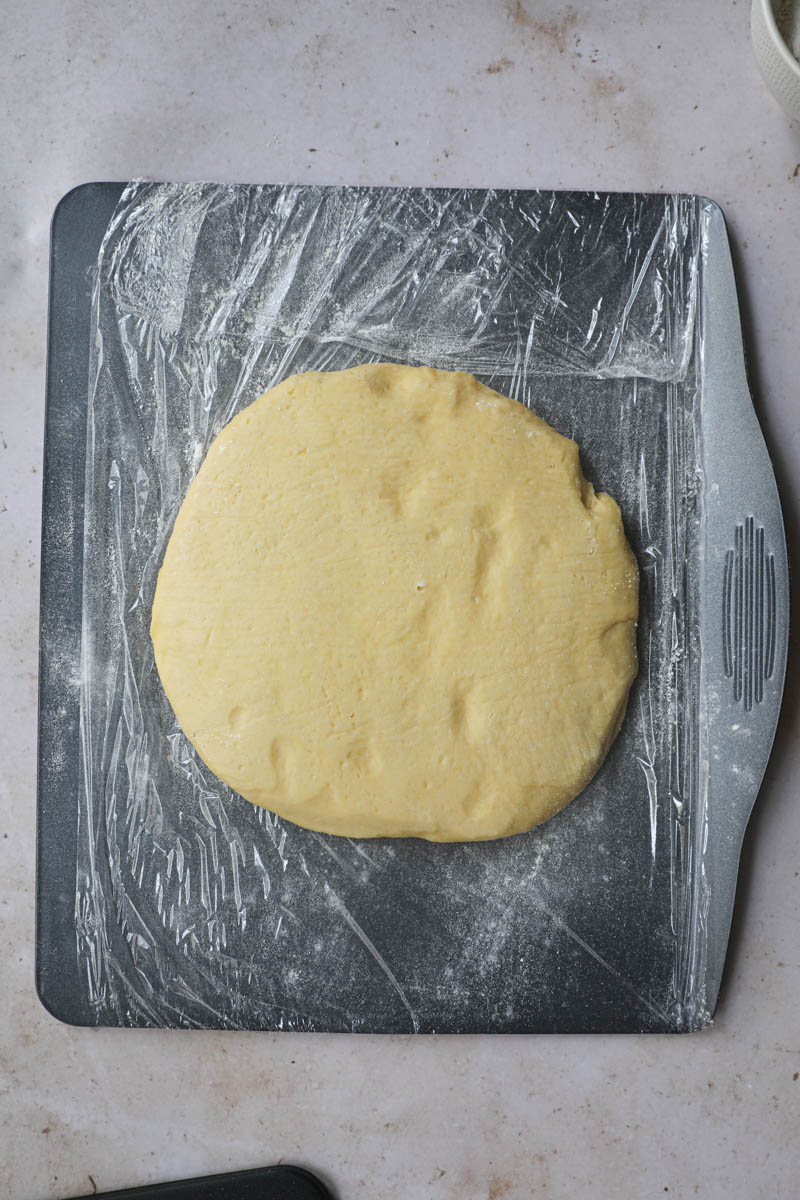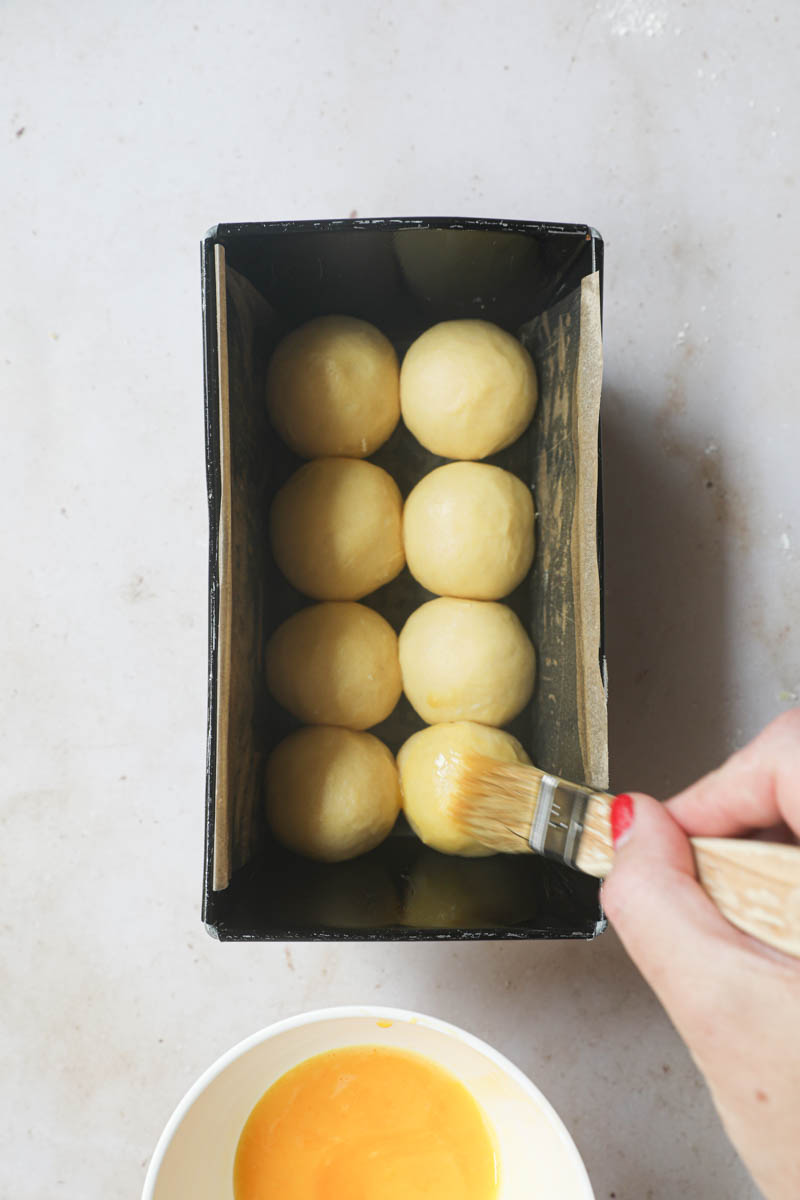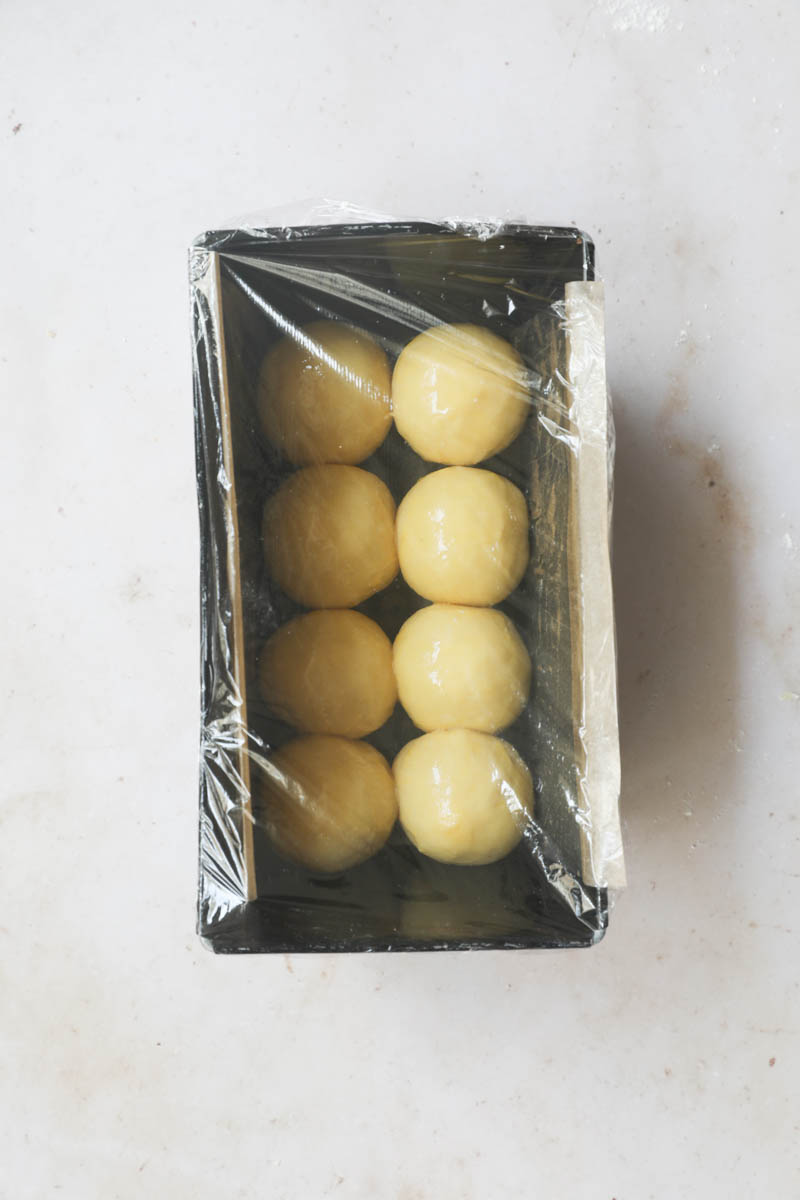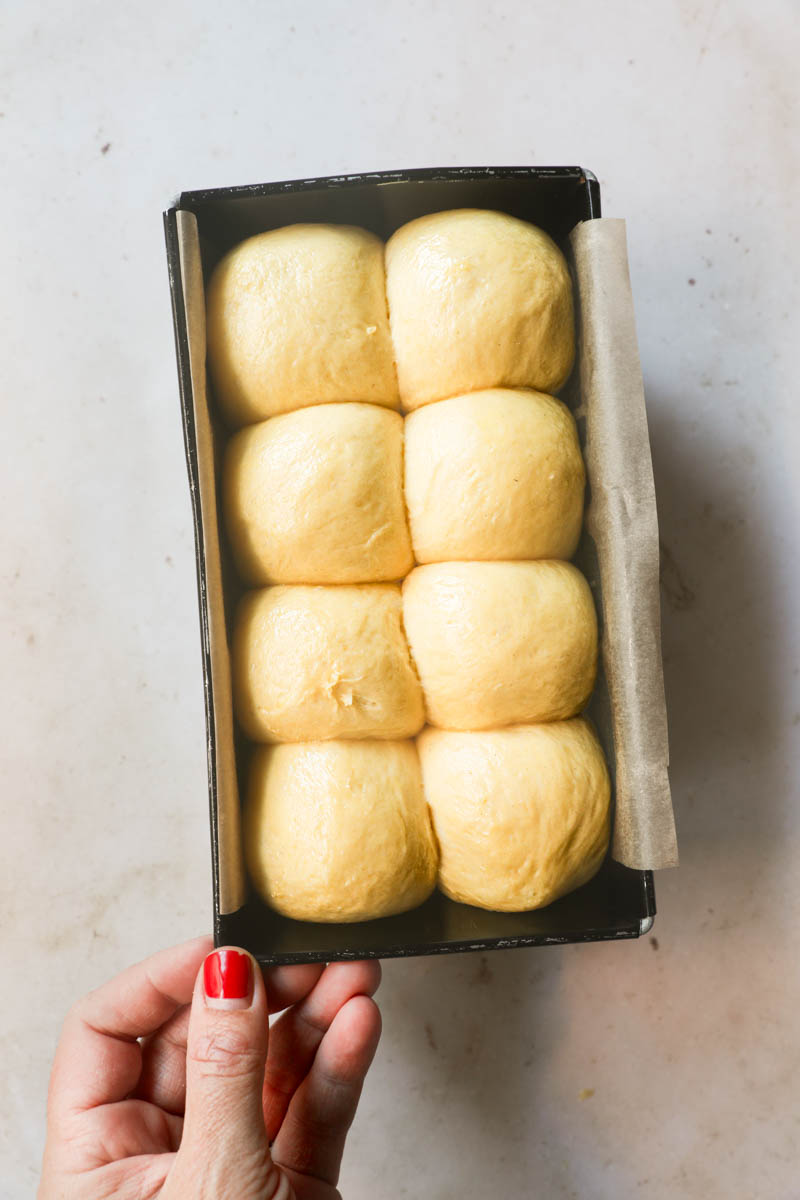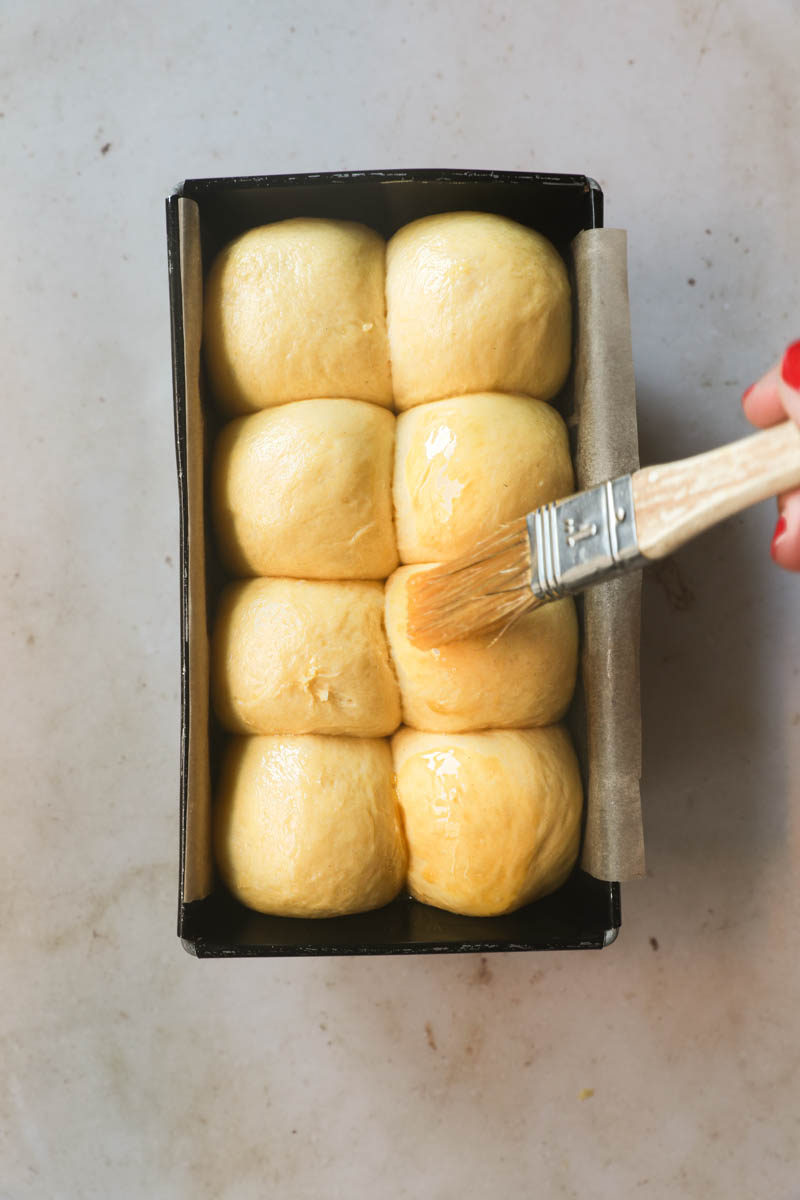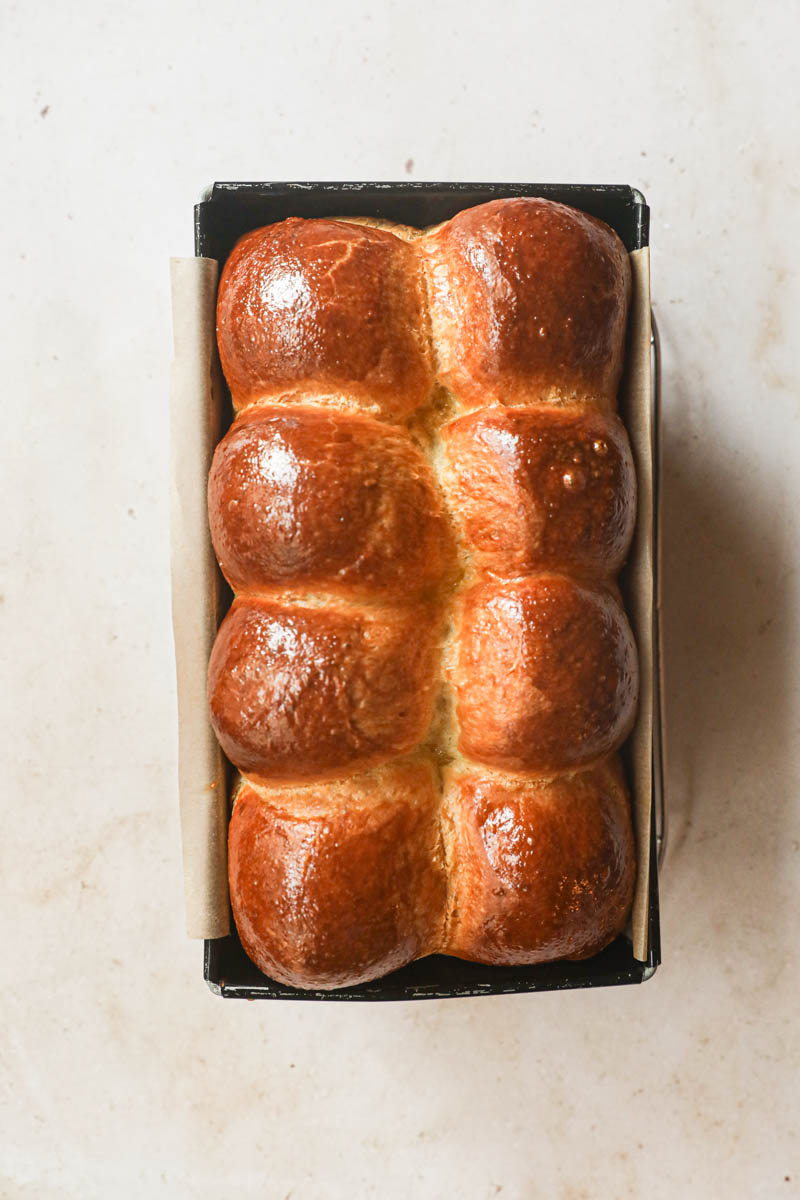 Recipe notes
When making the dough, be patient! And scrape the sides of the bowl often!
The first part requires kneading the dough without any butter. This will help develop the gluten of the brioche bread, that will later be responsible for being able to take in so much butter and rise to make this bread fluffy and soft. Approximately for 5 minutes is a good estimation. First real slow, once all the ingredients have come together you can knead at medium speed.
In this first part you are looking for a dough that no longer sticks to the sides of the bowl. Get a little piece of dough, stretch it out, and you should see that it doesn't completely break apart, but that a super thin layer of dough holds it together. You are then ready in add in the butter.
Butter should be added in cold.
The butter should be added in 2 times. Each time repeat the same procedure: knead at low speed until it has been incorporated into the dough, and then at medium speed until you can no longer see bits of butter.
Once all the butter is in, you must knead the dough at medium speed until its ready (about 10 minutes). You can tell the dough is ready because it no longer sticks to the sides of the bowl, and it is no shiny and smooth.
This dough has 3 resting/fermenting stages: the first rise at room temperature lasts about 1.5 hours. Then the brioche needs to spend 24 hours in the refrigerator. This will develop the flavours better and will make the shaping of the dough much easier, as you will be working with cold dough. Finally, once it has been shaped, it needs to rise for the 3rd time.
The final rise ideal temperature would be 29 C° (84 F). I leave it at room temperature, close to a heater, or maybe pop it in the bathroom if someone just took a shower. If you have an oven that has the low temperature functionality you can put the brioche loaf in the oven.
The fermentation time will depend on the temperature. If colder then it will take longer to properly rise. It took 2 hours and 30 minutes for me; it was colder than 29 degrees!
The brioche loaf bread is ready to be baked when it has risen almost to the edges of the loaf pan.
Bake the Brioche in the lower rack of the oven as it colors fast thanks to all that butter plus the egg wash!
Baking time indicated in the recipe is approximate, it will vary oven to oven. But it should take in between 25 to 30 minutes. It is ready when it is golden and has risen once more.
Once its done, remove it from the pan immediately.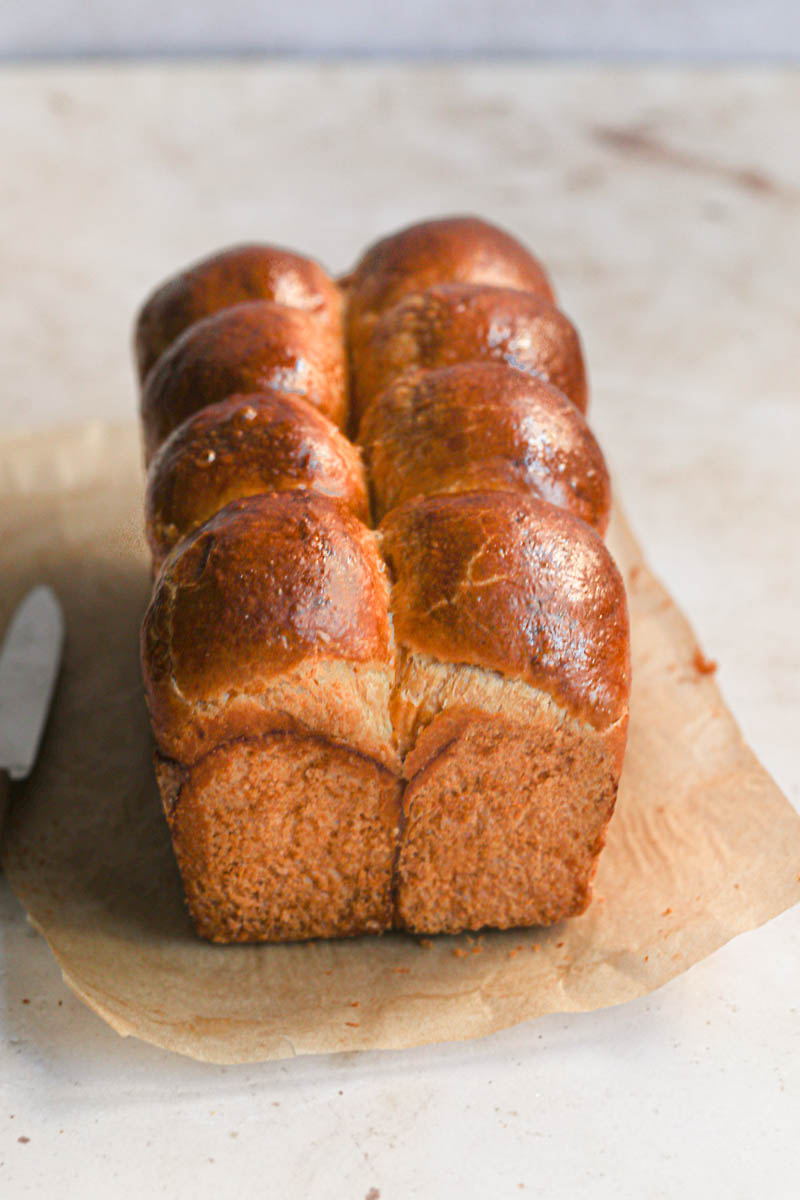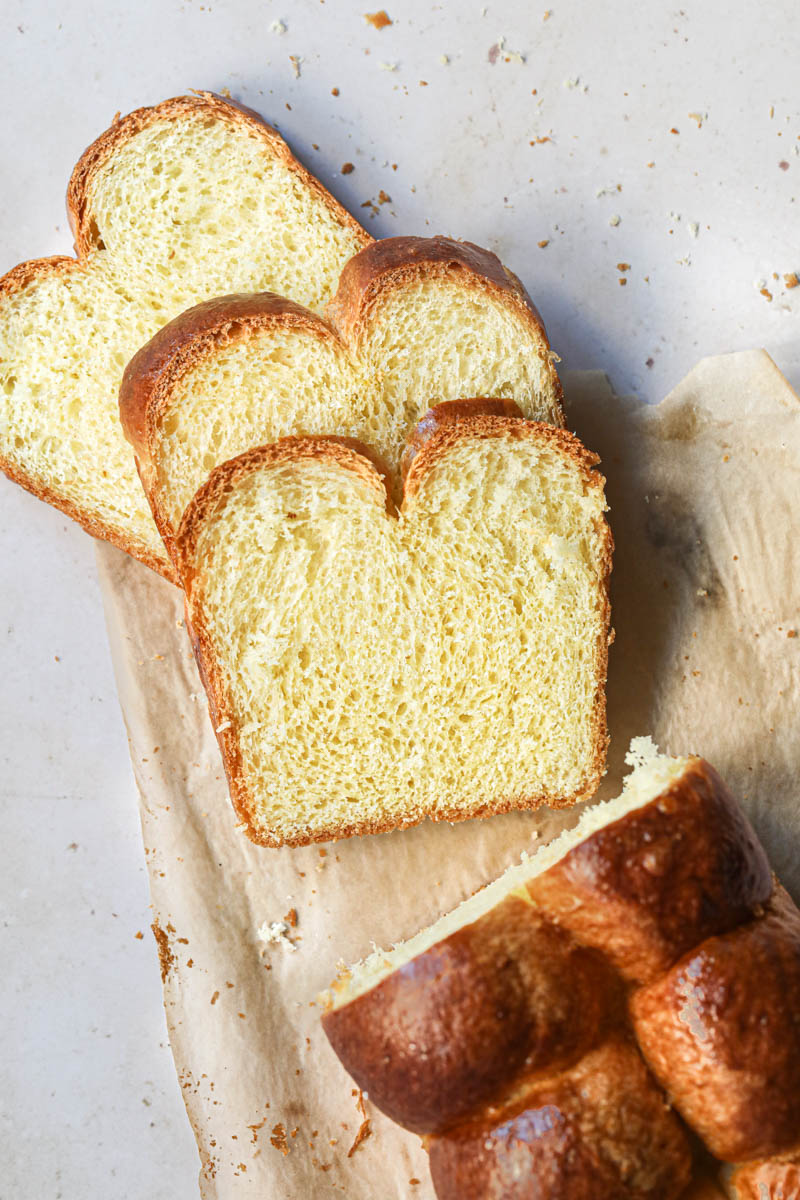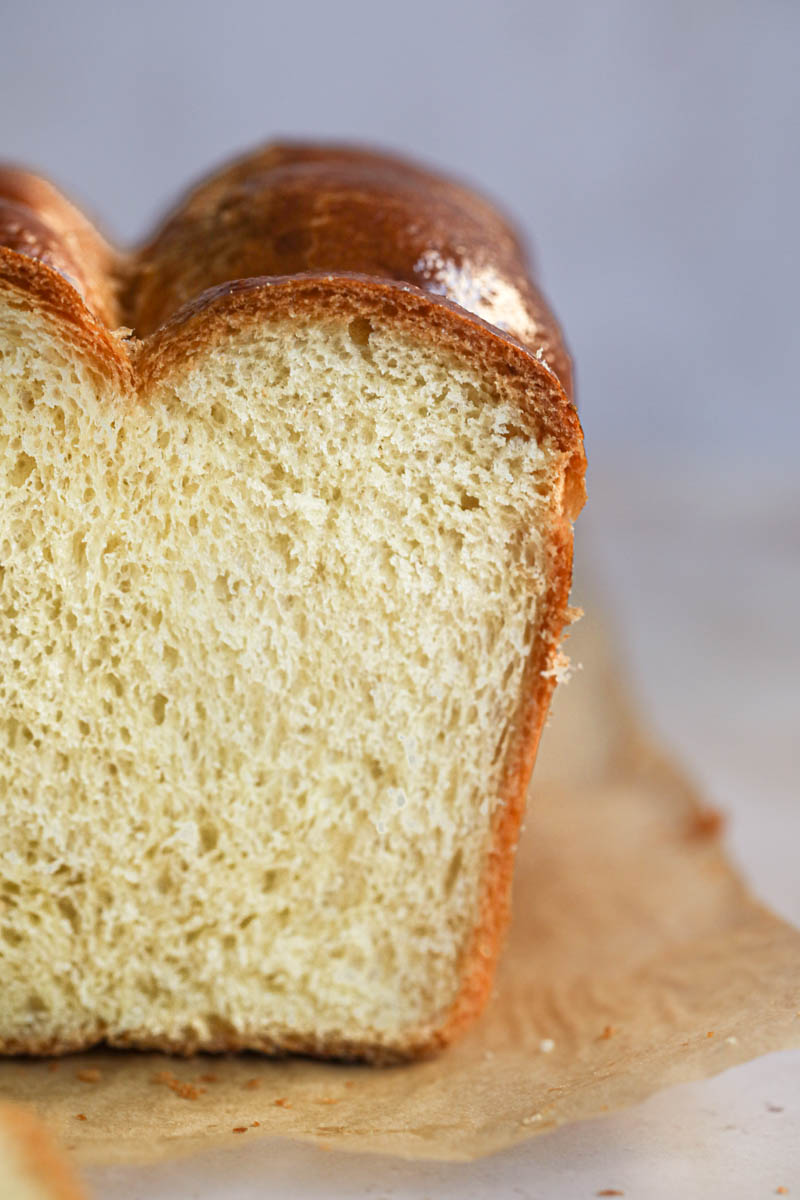 Some notes on shaping the loaf bread
To make this loaf the recipe calls for dividing the dough in 8 pieces and shaping each one into a tight ball. To do so:
Work with almost no flour on the counter or your hands, so that the ball is properly closed (flour will make this more difficult)
Fold the sides of the piece of brioche dough onto itself. Then turn the dough and roll it on the counter using the palm of your hand.
Fold the sides of the piece of brioche dough onto itself. Then turn the dough and roll it on the counter using the palm of your hand.
You can see how to do this here.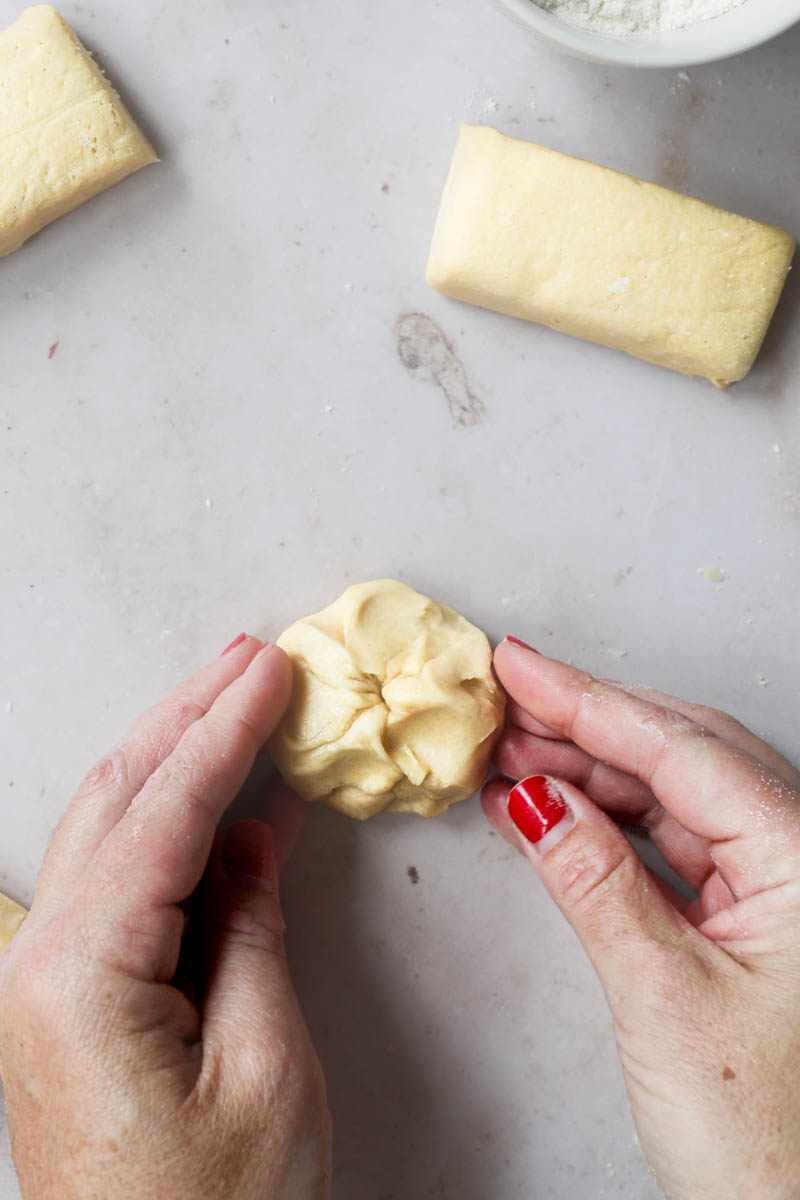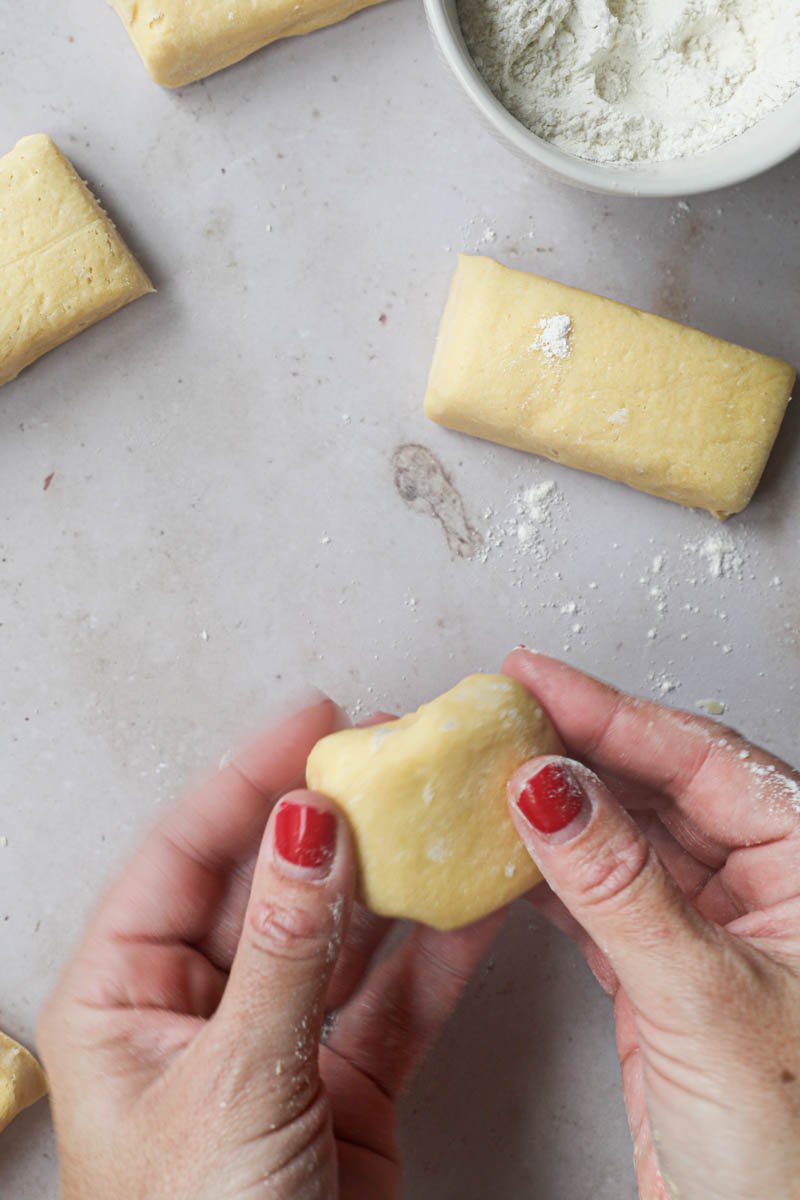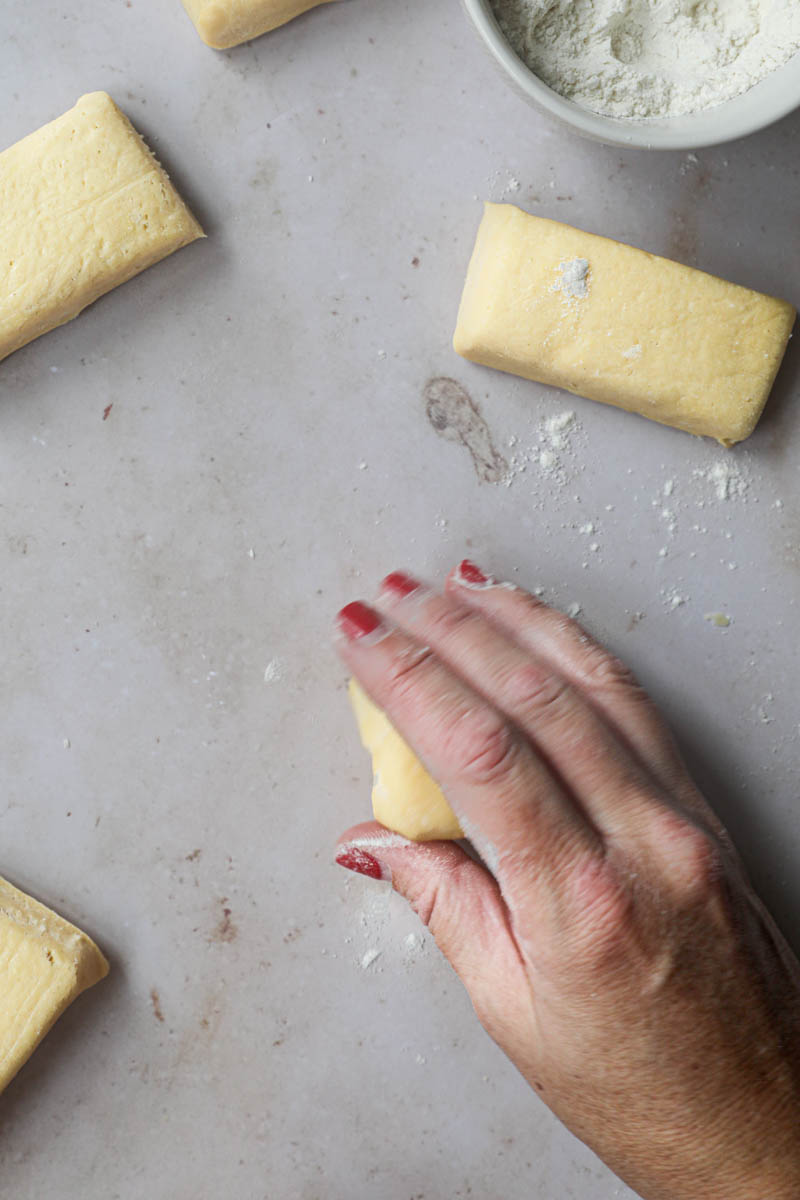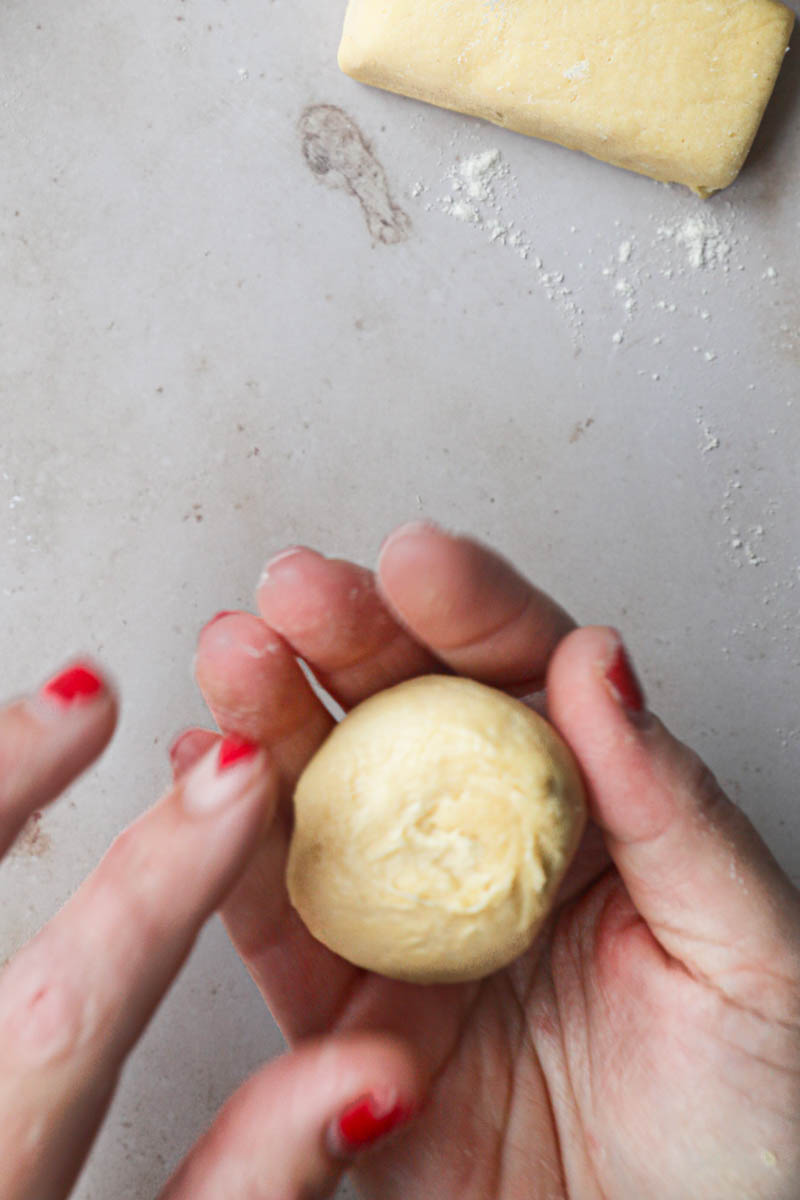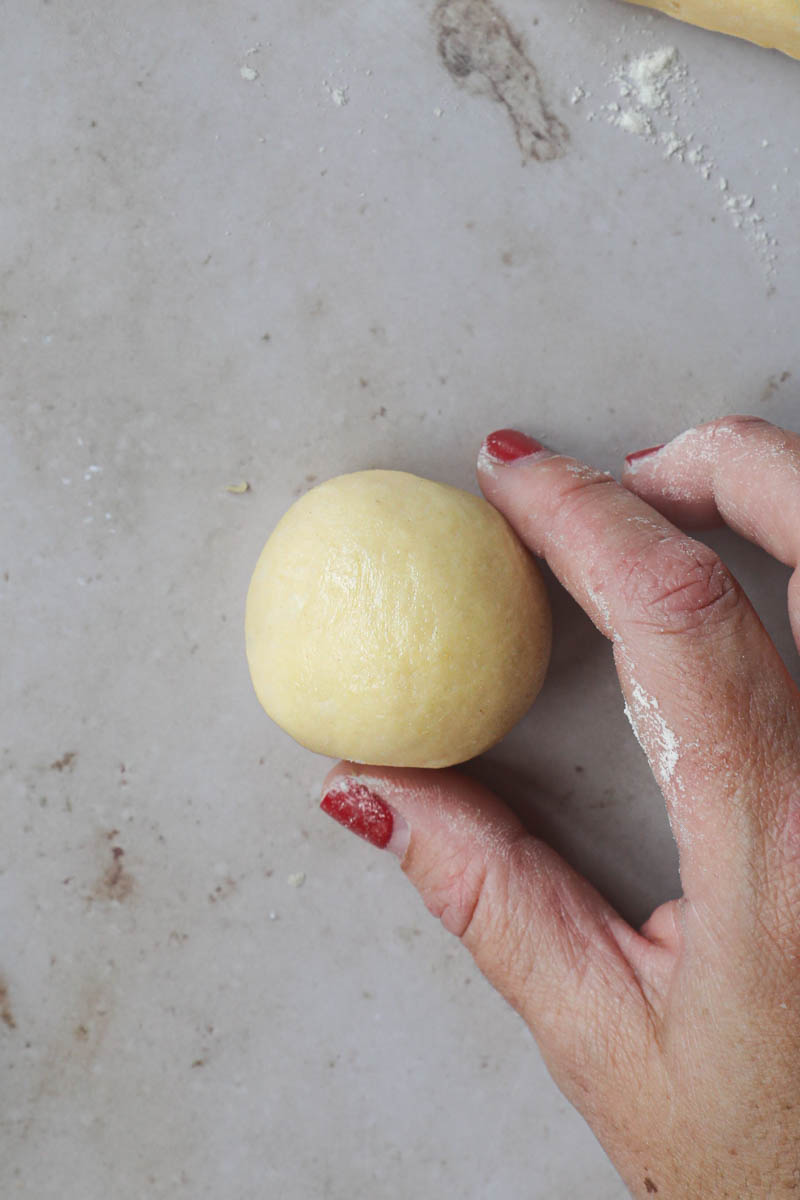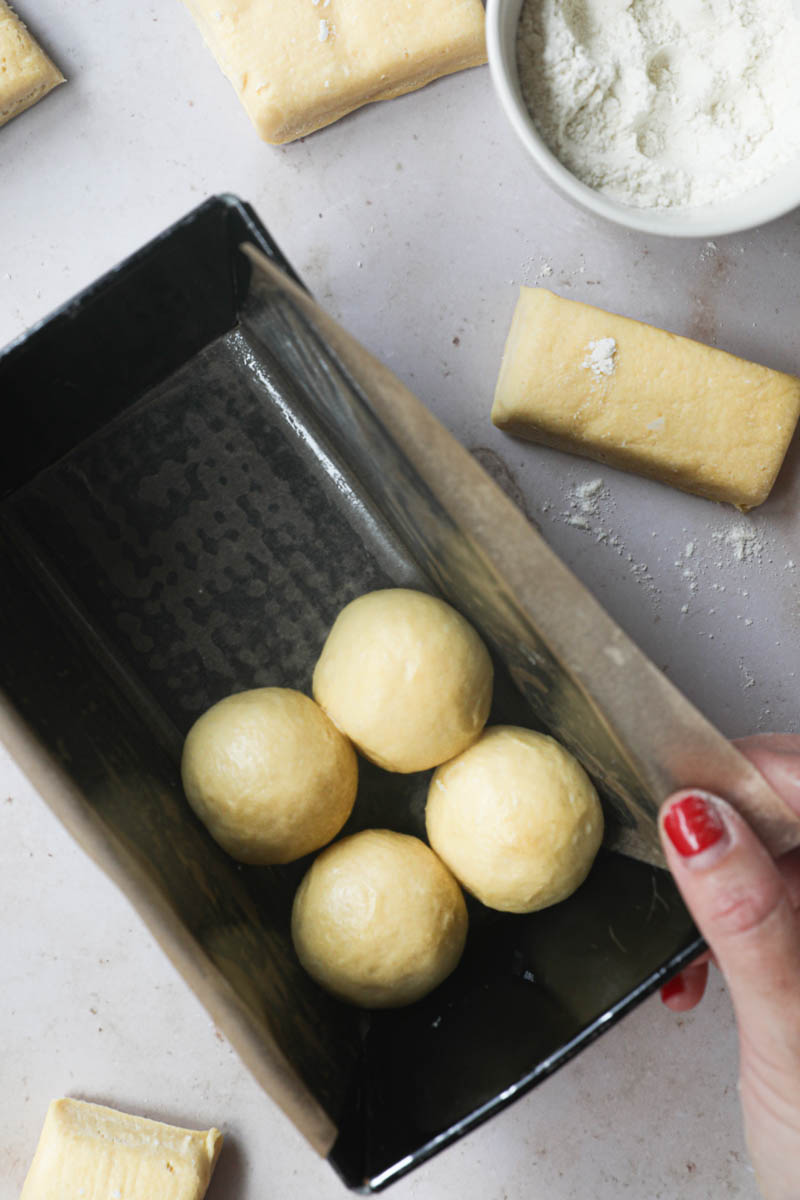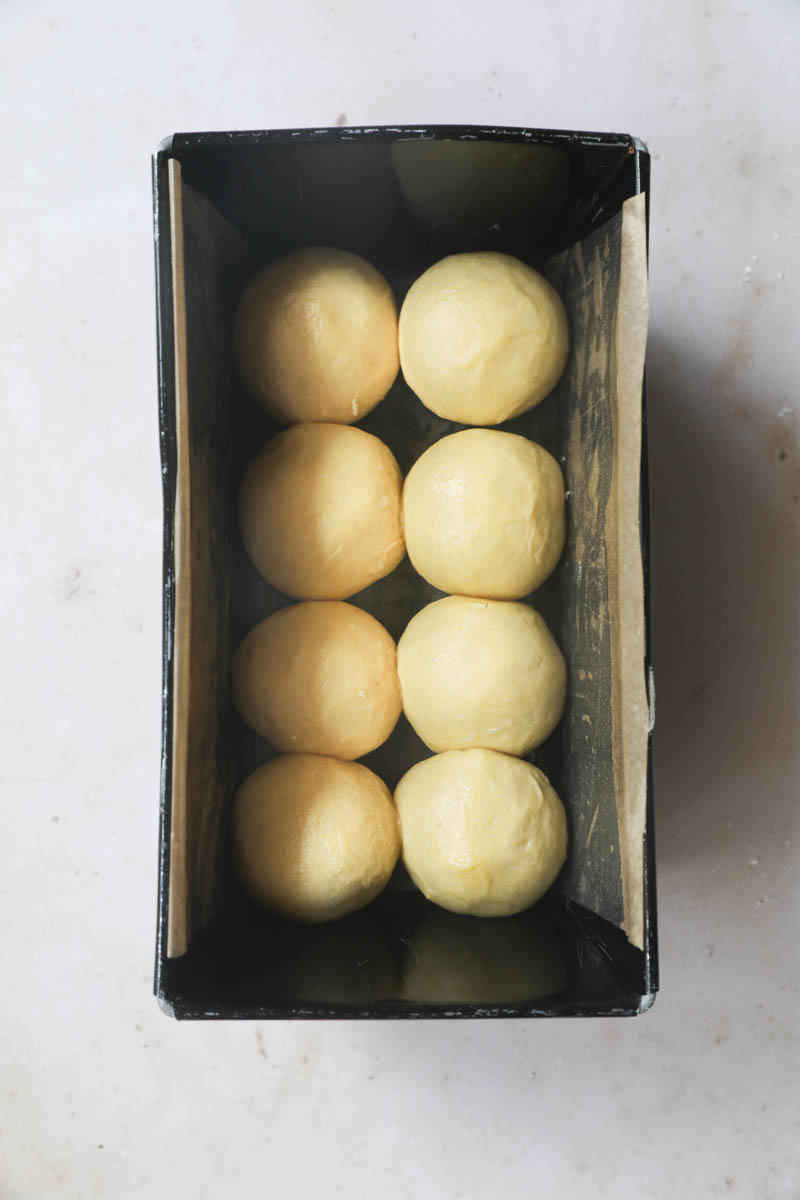 Make ahead
Brioche dough can be made ahead and kept in the refrigerator for up to 36 hours. Once you have shaped the dough, it must be baked after it has risen.
Storing tips
This French brioche bread has a short life. It keeps wonderfully for about 24 hours, then it begins to dry up a little.
To keep it as best as possible, wrap in saran wrap and keep at room temperature.
After one or 2 days, you can slice it and toast it, it will be as good as knew. Or you can warm it up in the oven for 10 minutes!
Freezer instructions
This brioche bread freezes beautifully. Once it has completely cooled down, wrap with layers of saran wrap, place in a freezer container or bag and place in the freezer. It can be kept for up to 2 months.
To defrost: place at room temperature for 3 hours. Then warm up in the oven for 10 to 15 minutes.
Variations to this recipe
This brioche recipe is so versatile! It can be made into so many different things. Like this raspberry filled donuts recipe, or this Easter bread topped with pastry cream.
You can also use the leftovers and make this bread pudding recipe or French toast!
You can also flavor the dough with lemon or orange zest, it will taste divine!
If you made this recipe I would really appreciate it if you leave a rating or comment below! Also, if you share on social media please use #cookwithbelula, I would love to see what you create!