A classic, if you grew up in Argentina, Uruguay or Peru. These melt in your mouth alfajores are a delicious treat for every occasion. They were always present at every birthday party I was ever invited as a kid. Always. This the best alfajores recipe and the one you will treasure for years to come. Hope you love them as much we do in this house!
What are alfajores?
Alfajores are a South American dessert that consists in 2 cookies filled with dulce de leche. The classic alfajores recipe is made with 2 corn-starch cookies, filled with dulce de leche and covered with shredded coconut.
They are popular in many south American countries, especially in Peru, Argentina and Uruguay. There is also another variation for and alfajor (singular of the word alfajores): 2 vanilla scented cookies, also filled with dulce de leche and covered with chocolate.
You can also make your own version of an alfajor, filling it with whatever you like if dulce de leche is not your thing! Some ideas: chocolate ganache, lemon curd, Nutella, jam. And the list goes on. Here you can find a chocolate dulce de leche alfajor recipe you can try. Although, I highly recommend you try the original dulce de leche version first. It won't disappoint!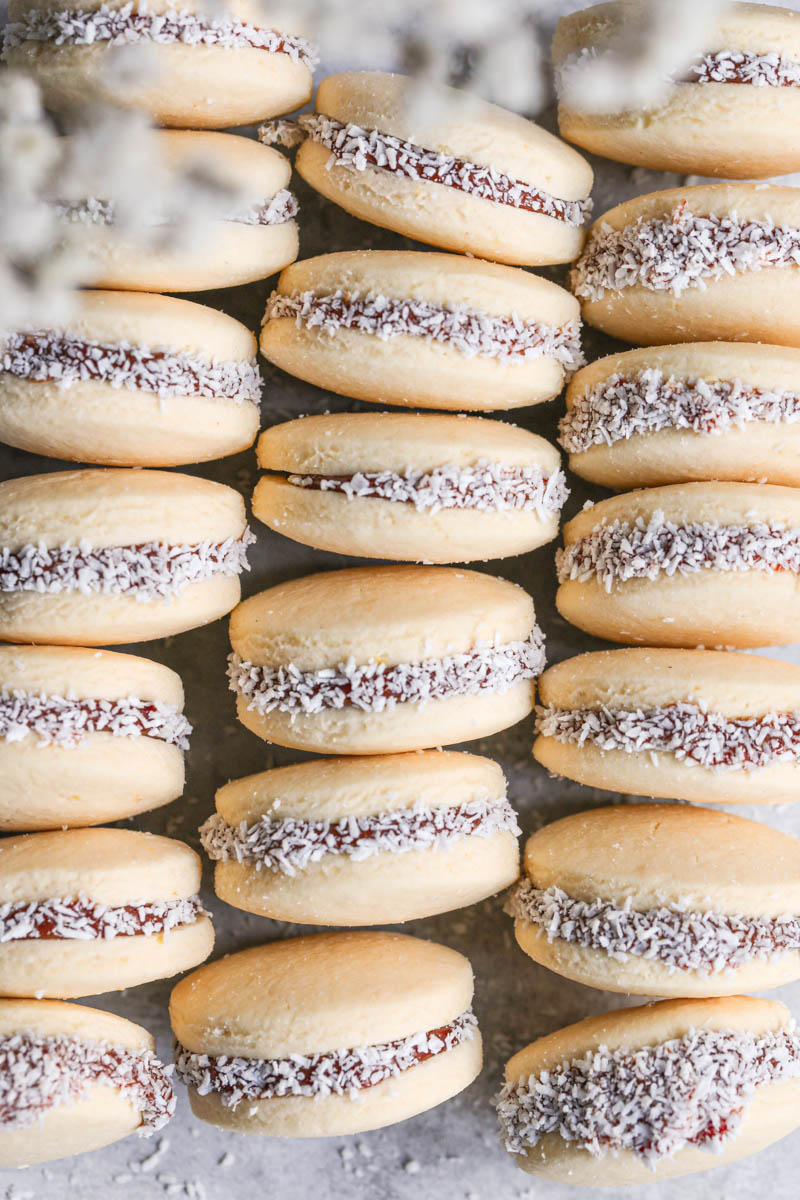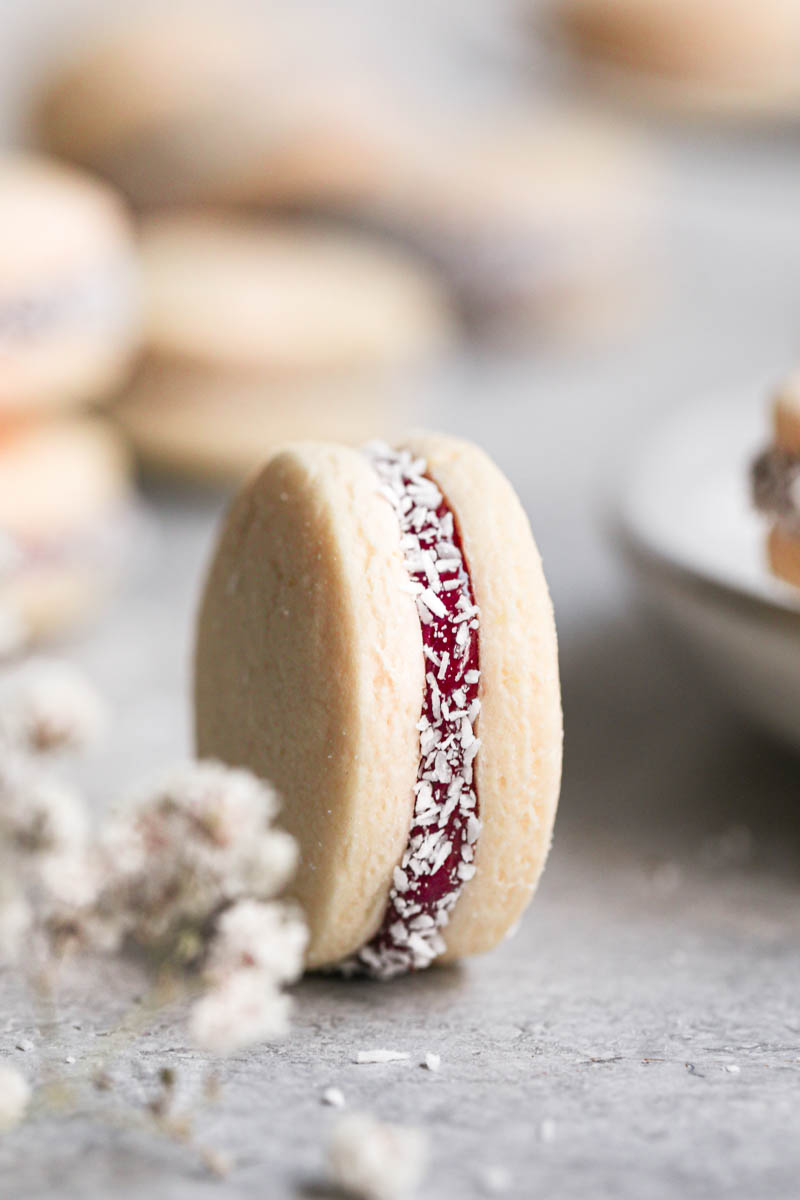 What ingredients/materials you will need to make these corn-starch cookies?
The usual suspects: flour, egg yolks, sugar, butter, powdered sugar, salt, baking powder.
Corn-starch: It will give the alfajores cookies a crumbly and tender texture, and they will literally melt in your mouth because of it. In Spanish, these are called "alfajores de maicena", which would translate to "corn-starch alfajores". The star ingredient you could say.
Lemon zest: for that extra flavour that will make this the best alfajores ever.
A 4 cm (1.6 inch) round cookie cutter. This is my personal choice, I like my alfajores medium size. However, you can choose a smaller size cutter and make mini alfajores that would go splendidly with coffee, or larger size ones.
Baking tray and parchment paper.
How to make the corn-starch cookies?
This dough is versatile and easy to work with. It has a lot less butter compared to a regular sable cookie dough, which makes it easier to work with. It needs to be chilled before rolling out, because this will allow the cookies to keep their round shape throughout the whole rolling/cutting process.
To make the dough you must:
Cream the butter and powdered sugar (mix until the mixture is soft and homogenous). Add the egg yolks, lemon zest and 1/3 of the dry ingredients (the mixture of flour, corn-starch, salt, and baking powder) and mix on low speed until everything is incorporated into the dough.
Add the rest of the dry ingredients and continue to mix on low speed until the dough looks like small breadcrumbs. Add the 15 grams of milk and mix until the dough has come together.
Transfer onto the work surface and form a rectangle of about 2 cm tall, wrap with parchment paper and refrigerate for 30 minutes. You can keep up to 24 hours in the refrigerator before rolling it out.
Note: be patient when mixing the dough after you add the milk, it might look like as if it won't come together, and maybe you will be tempted to add more liquid. Do not do it! It comes along nicely.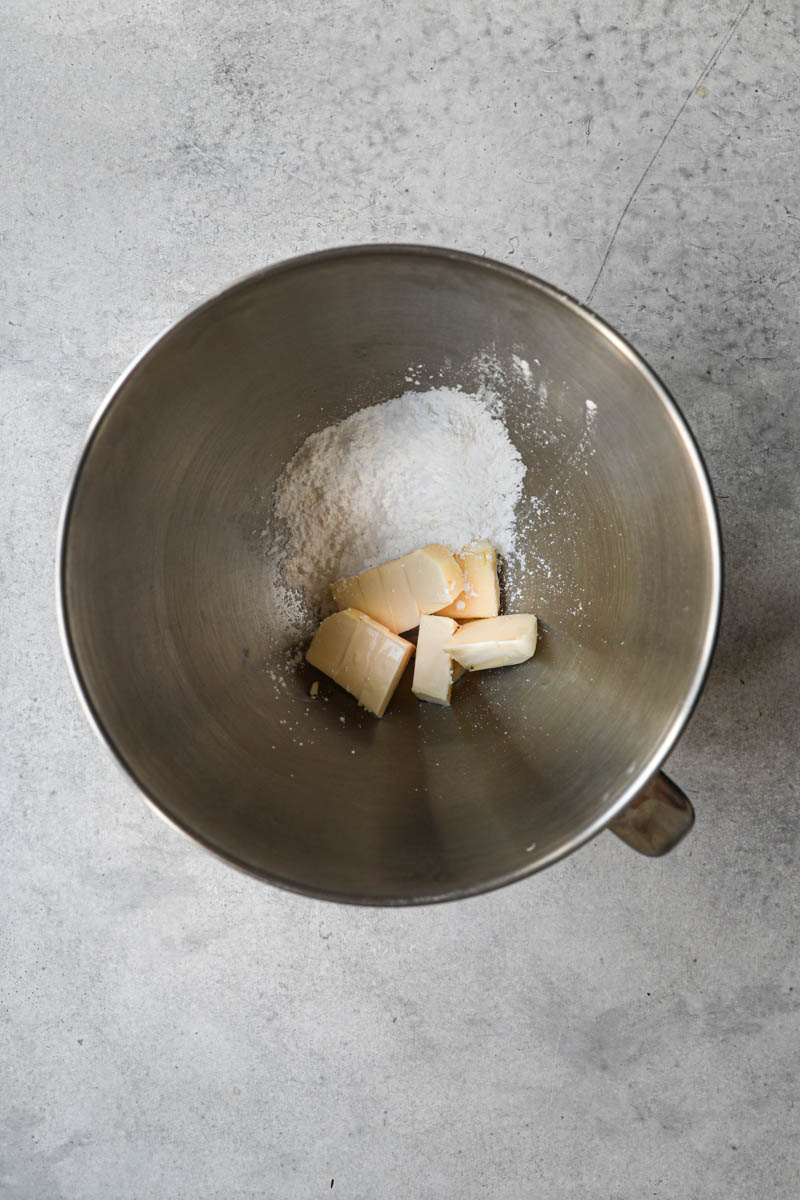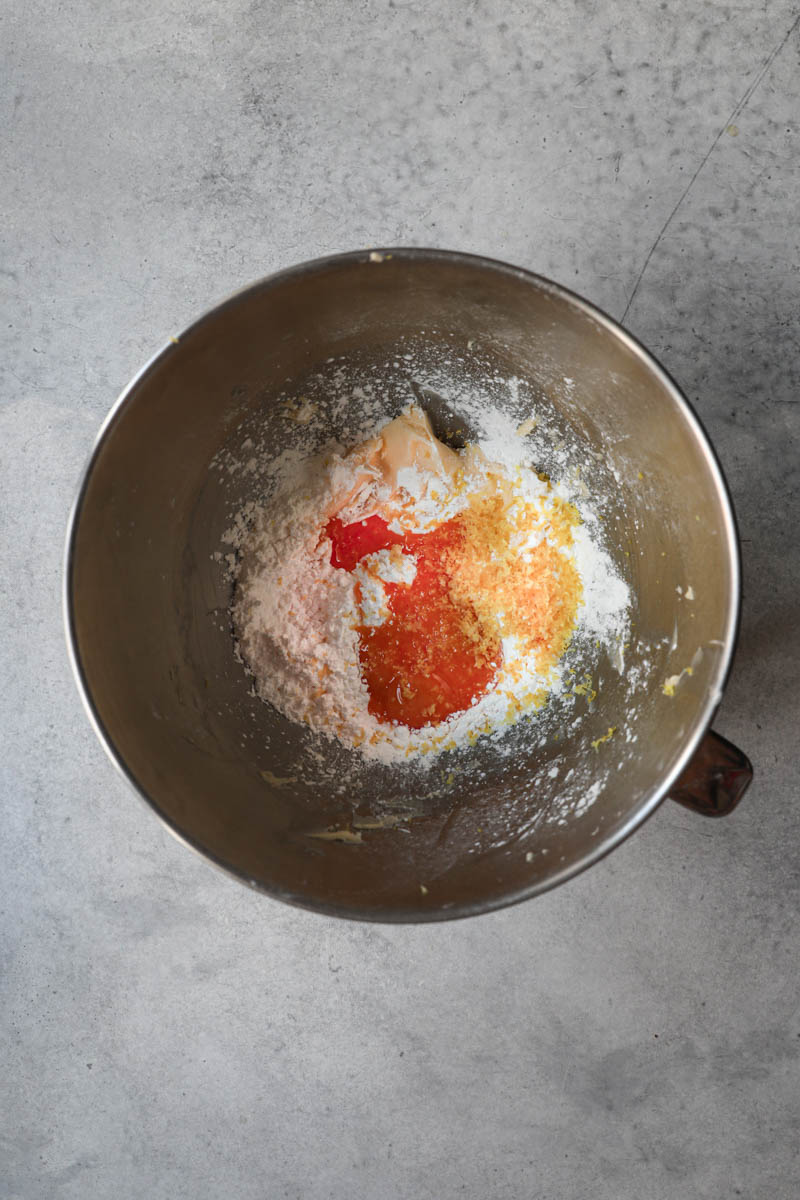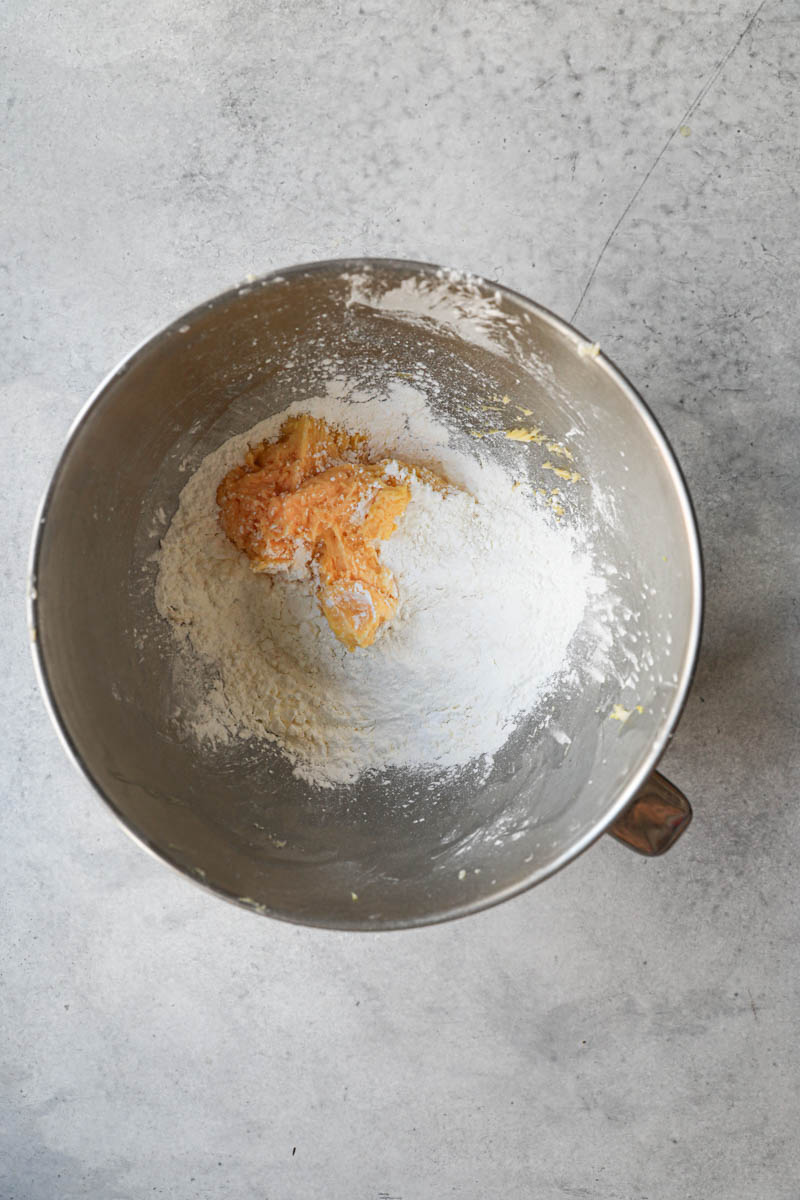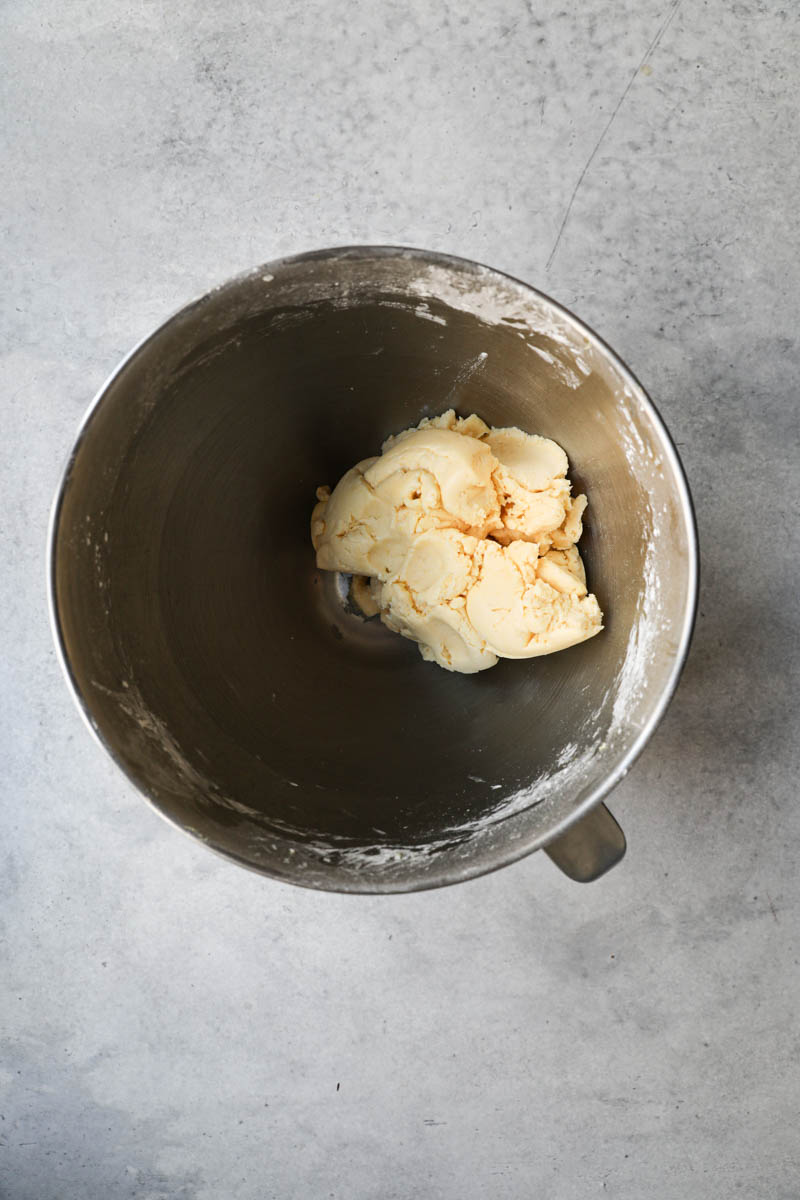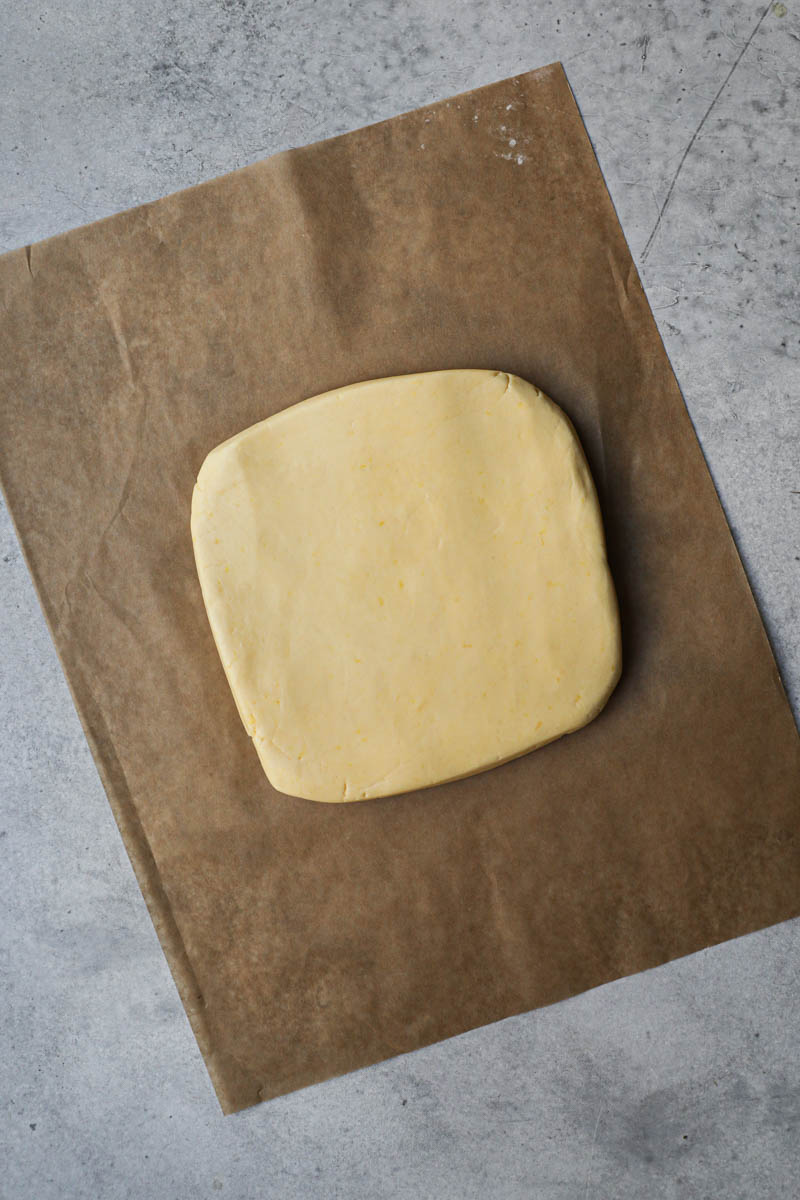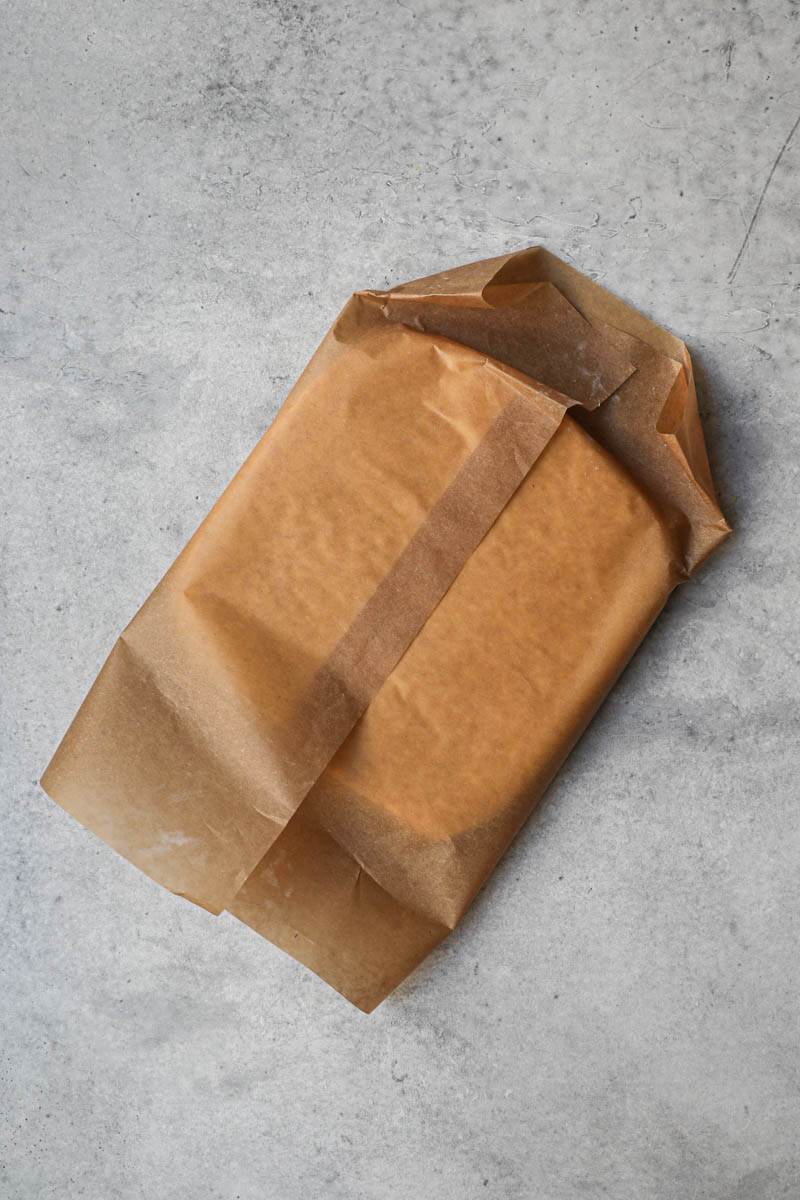 Rolling out and cutting the alfajores cookies: some tips
Remove for the fridge and divide the dough in 2, then work with each half separately. It makes rolling it out easier and this way you can work faster and avoid the dough warming up.
Roll out the dough to about 3/4 mm over a lightly floured surface. This is my personal preference, I like them on the thin side, to get that perfect balance between the dulce de leche filling and the corn-starch cookies. However, if you prefer yours on the thicker side feel free to roll out the dough a little thicker, and don't forget to adjust the baking time accordingly.
Using a cutter of 4 cm in diameter cut rounds and place them on a baking tray lined with parchment paper, living space between them, as the cookies will gain volume while baking. As I mentioned above, this is my personal choice, I like my alfajores medium size. However, you can choose a smaller size cutter and make mini alfajores that would go splendidly with coffee, or larger size ones.
Gather all the scrapes together, wrap in parchment paper and refrigerate for 30 minutes. Then roll out and cut the cookies as explained above.
Important: if you fill the dough is difficult to work with, if when cutting the alfajores cookies they won't come off the cutter, pop the dough back in the refrigerator for a few minutes until it has hardened a bit and then get back to work. The fridge is you friend.
Baking the corn-starch cookies: some tips
Bake the cookies at 170 C° (340 F) for about 8 minutes. They should have gained in volume, yet have no coloration whatsoever, and be easy to remove from the parchment paper. They should also be a little moist on the bottom. If not, cookies risk to become hard and dry.
Note: about the baking time, each oven is different, and most importantly, every cookie might be different in thickness with automatically varies the baking time. So, the first time you make this cookie, stay close to the oven and observe, they bake rather quickly, and you can adjust the baking time to your oven. As an example, these took 6 minutes to bake in my old oven, and now they bake for 8. Have this in mind, please.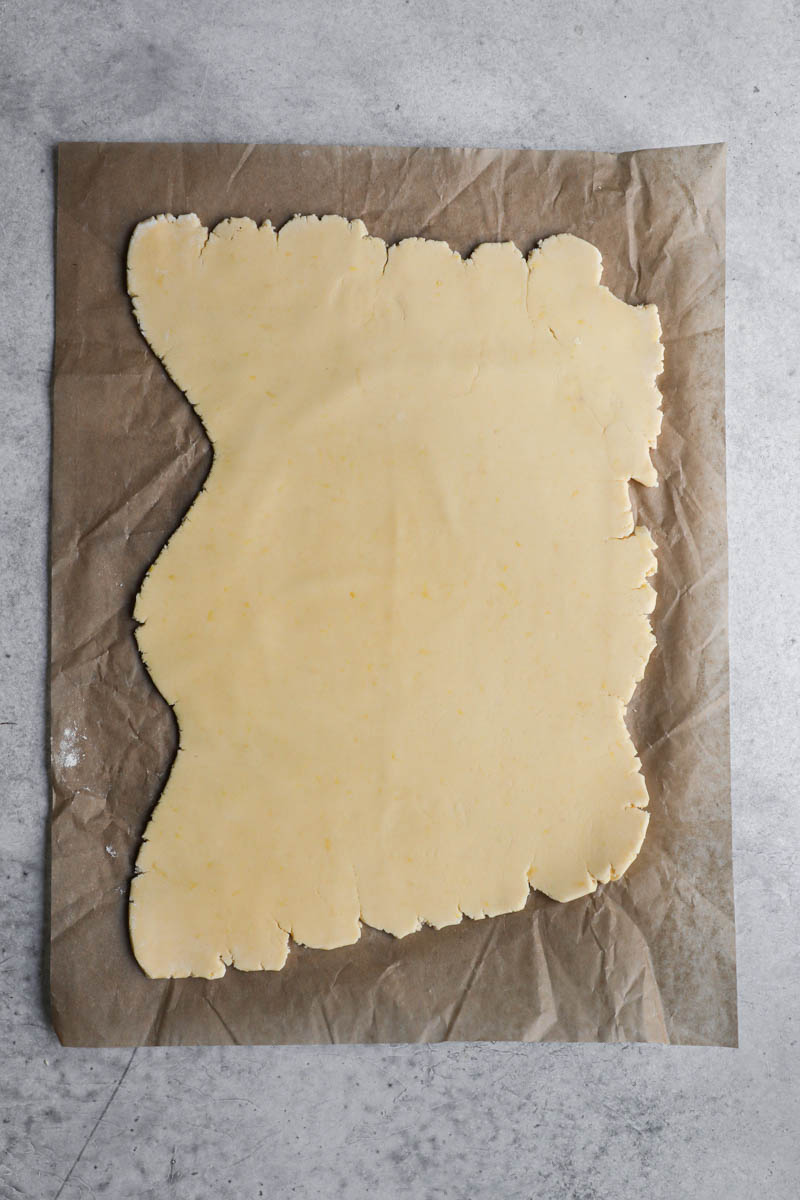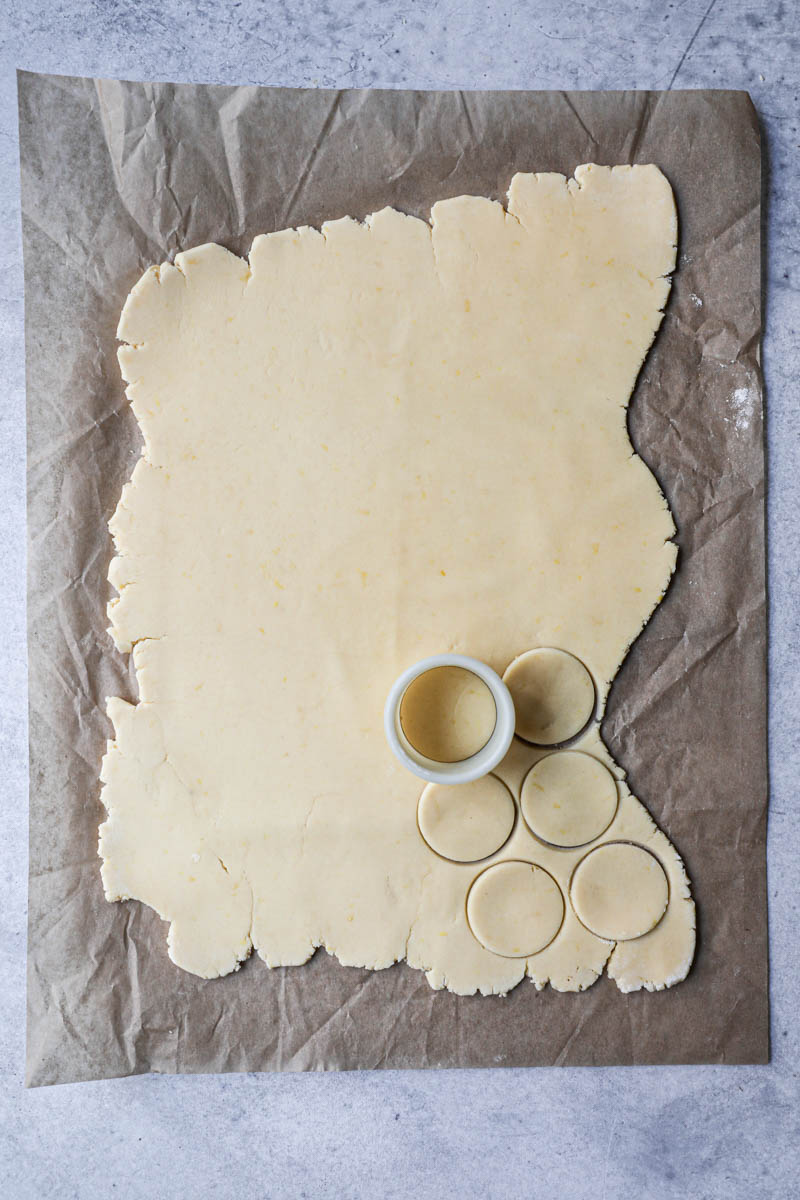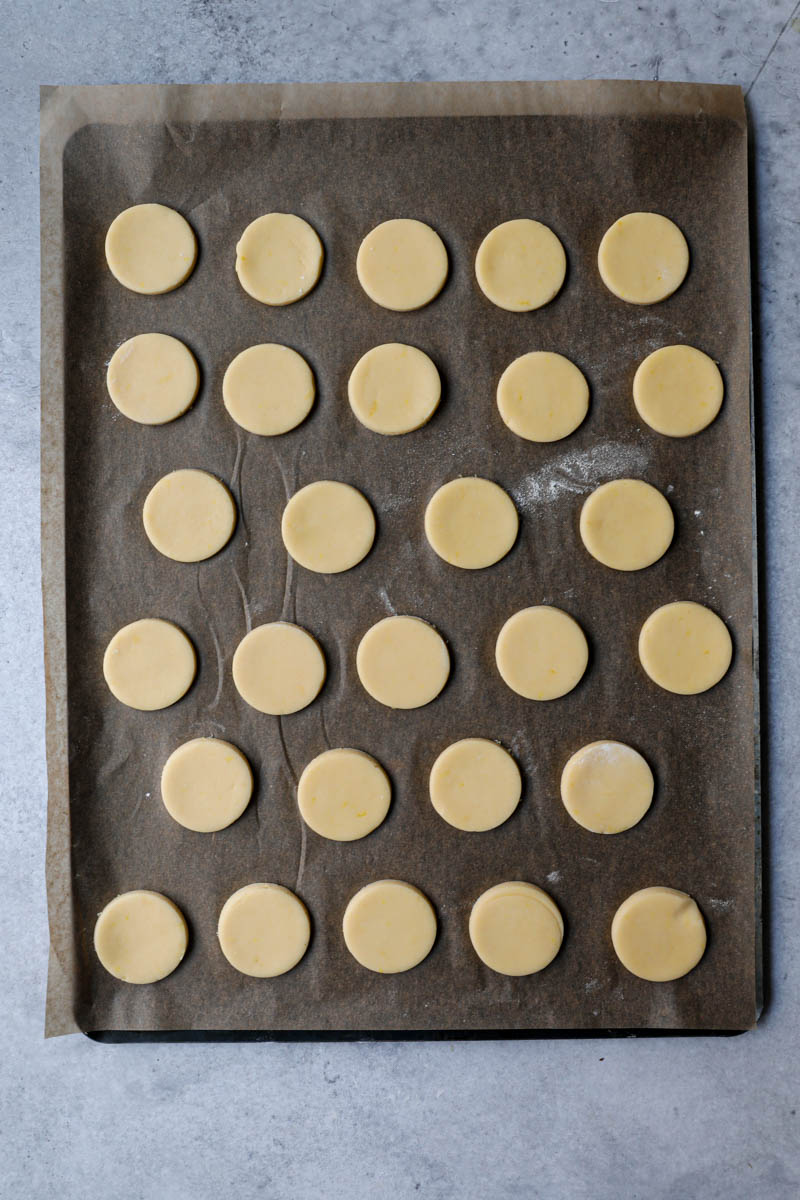 Alfajores cookies assembly
Turn half the cookies over.
Pipe (or spoon) a generous amount of dulce de leche at the centre (how much is up to you!).
Top each with a second cookie and press gently to sandwich the cookies until the dulce the leche is at the edge of the sandwich.
Put the grated coconut in a bowl. Roll each alfajor into the coconut until the dulce de leche is completely covered with the shredded coconut.
Note: wait for at least 2 hours before eating the alfajores. This will allow the dulce de leche to set and become one with the corn-starch cookies. You can try eating one right away, the cookies will slide and the dulce de leche will fall over.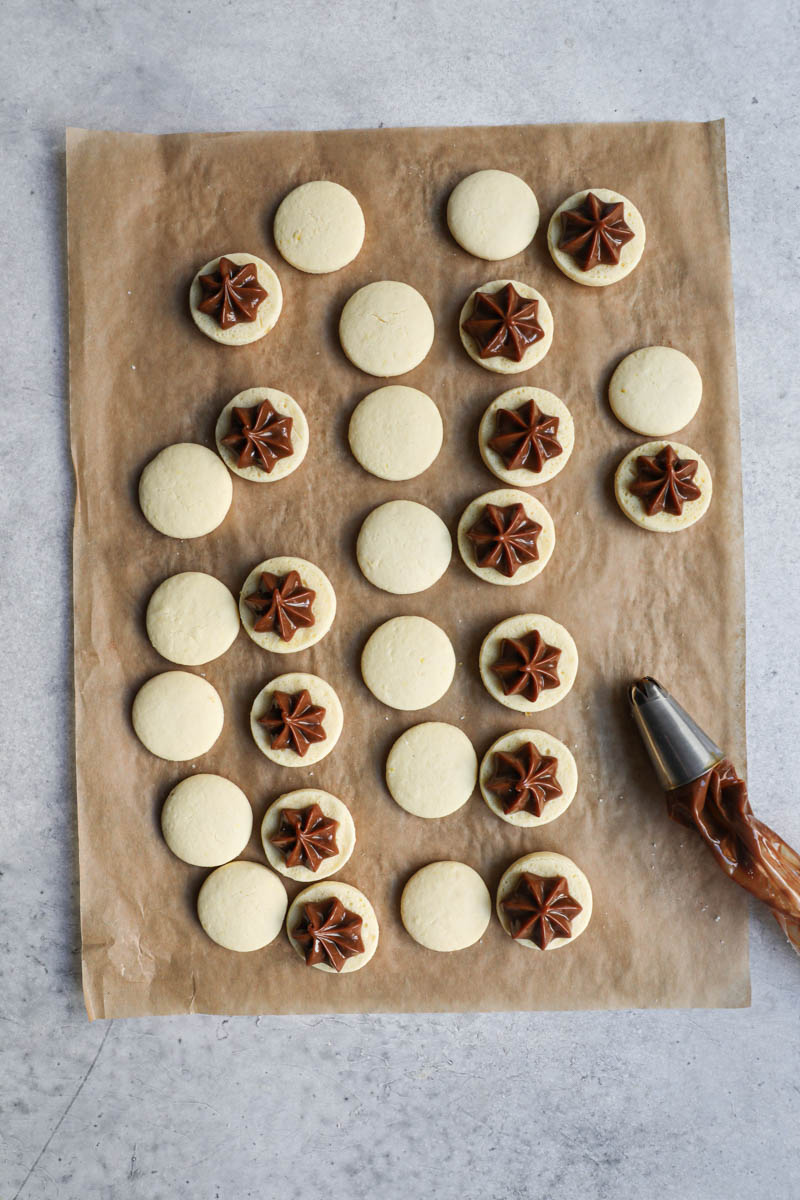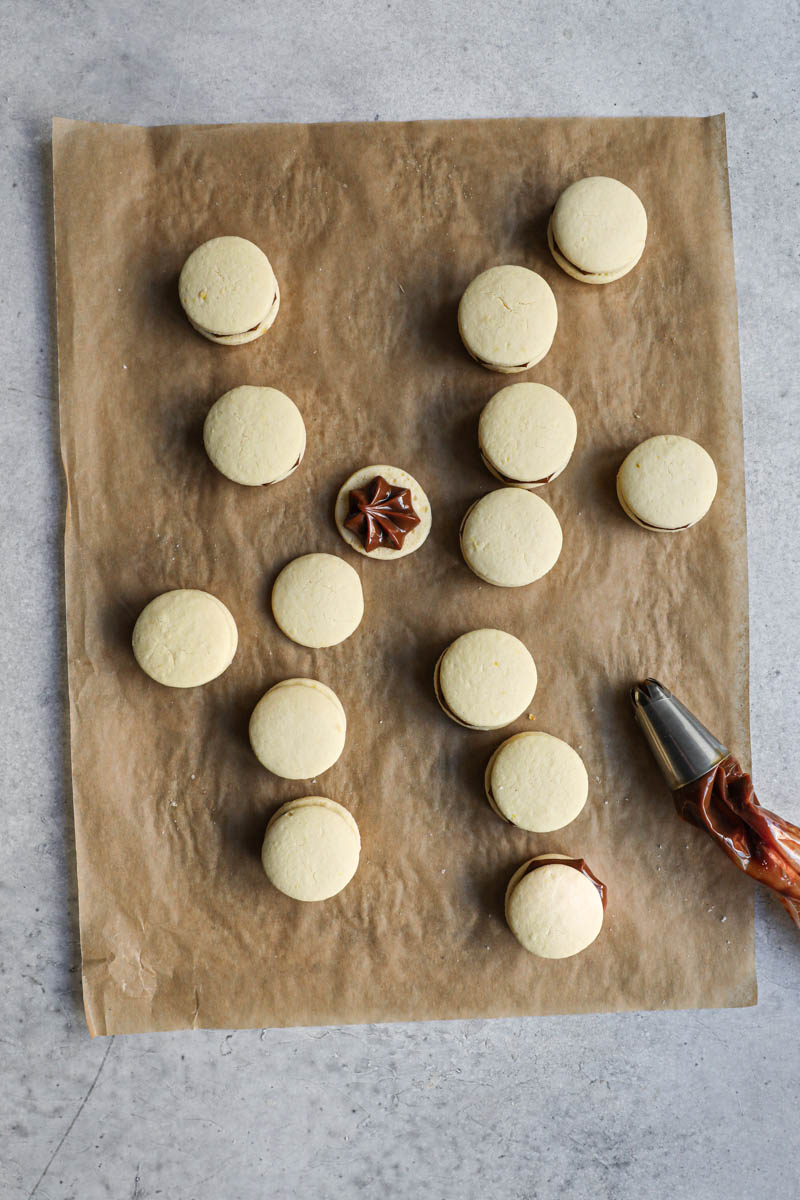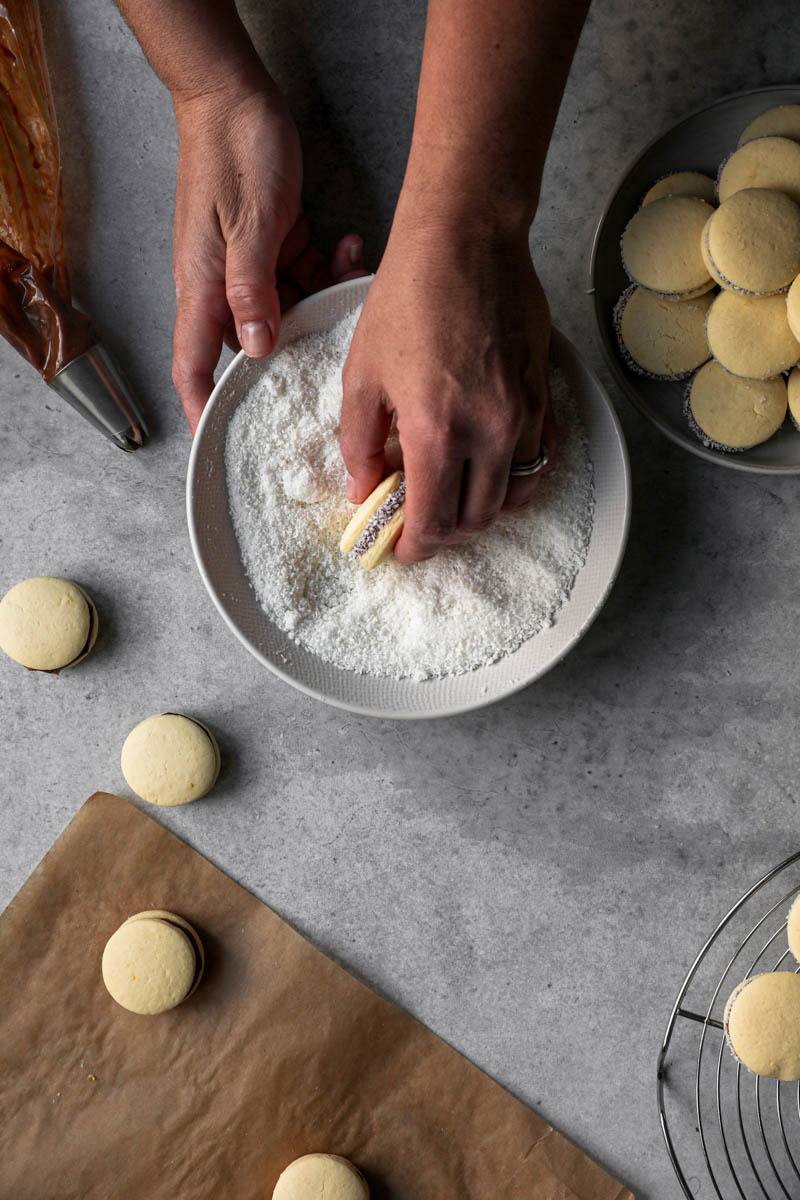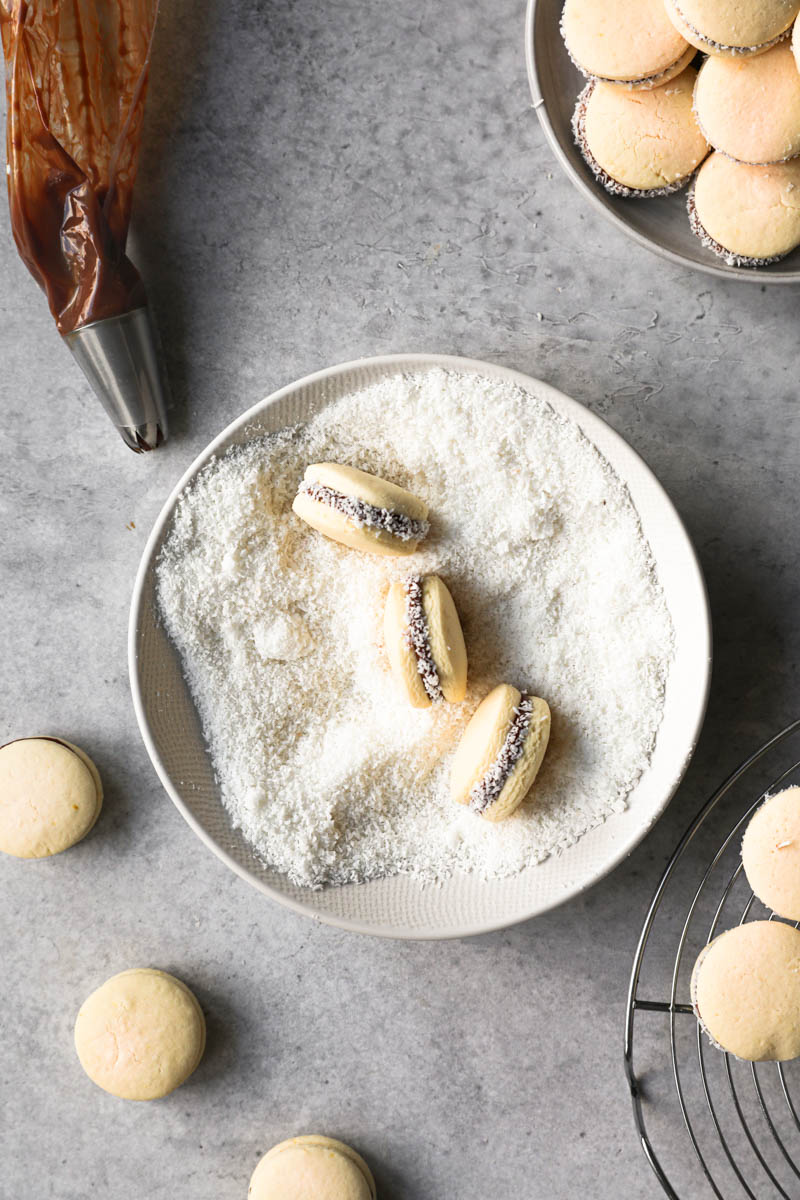 Practical advice: storing, freezing et al.
Storing the corn-starch dough: you can keep the dough in the refrigerator properly covered for up to 2 days. Either whole, rolled out or cut out into cookie shape. In all three cases, wrap properly so that there is no contact with the air, or the dough will dry out.
Storing/keeping the corn-starch cookies: The best way to keep them is to store the corn-starch cookies in an airtight container, and fill with the dulce de leche and cover with coconut 2 hours before you want to eat them. The cookies keep for up to 6 days safely stored.
Storing/keeping assembled alfajores cookies: Once they have been assembled, these alfajores cookies keep for up to 2/3 days, stored in a airtight container. Because the corn-starch cookies will absorb the humidity from de dulce de leche, the alfajores will soften after some time. I personally think they are best the next day after assembling them.
Freezing: you can freeze que corn-starch cookies, before baking them, cut out into small rounds. First place them on a baking tray, cover, and place in the freezer for 2 hours. Once they are hard, you can place into freezer bags or airtight containers. They keep for up to 1 month safely stored.
To defrost: place the corn-starch cookies on a baking tray lined with parchment paper, living space between them. Let them sit at room temperature for 30 minutes, then bake as instructed in the recipe and assembly the alfajores cookies.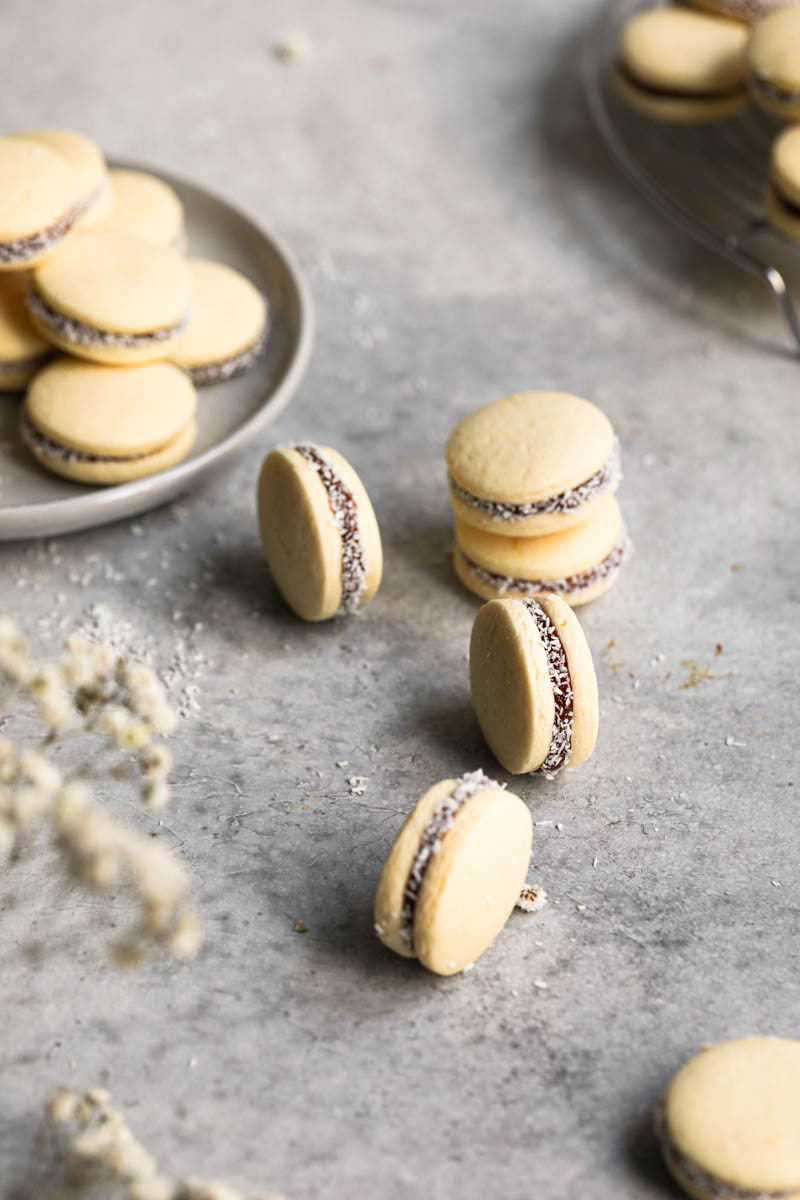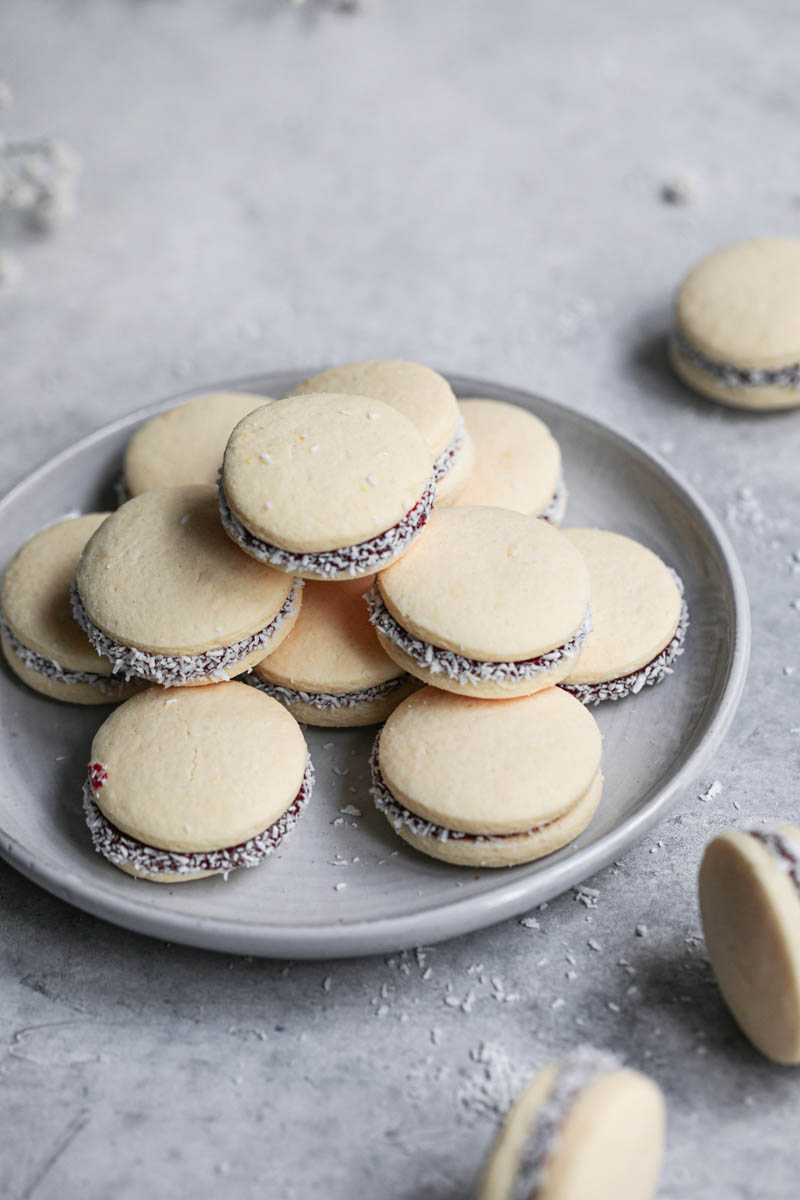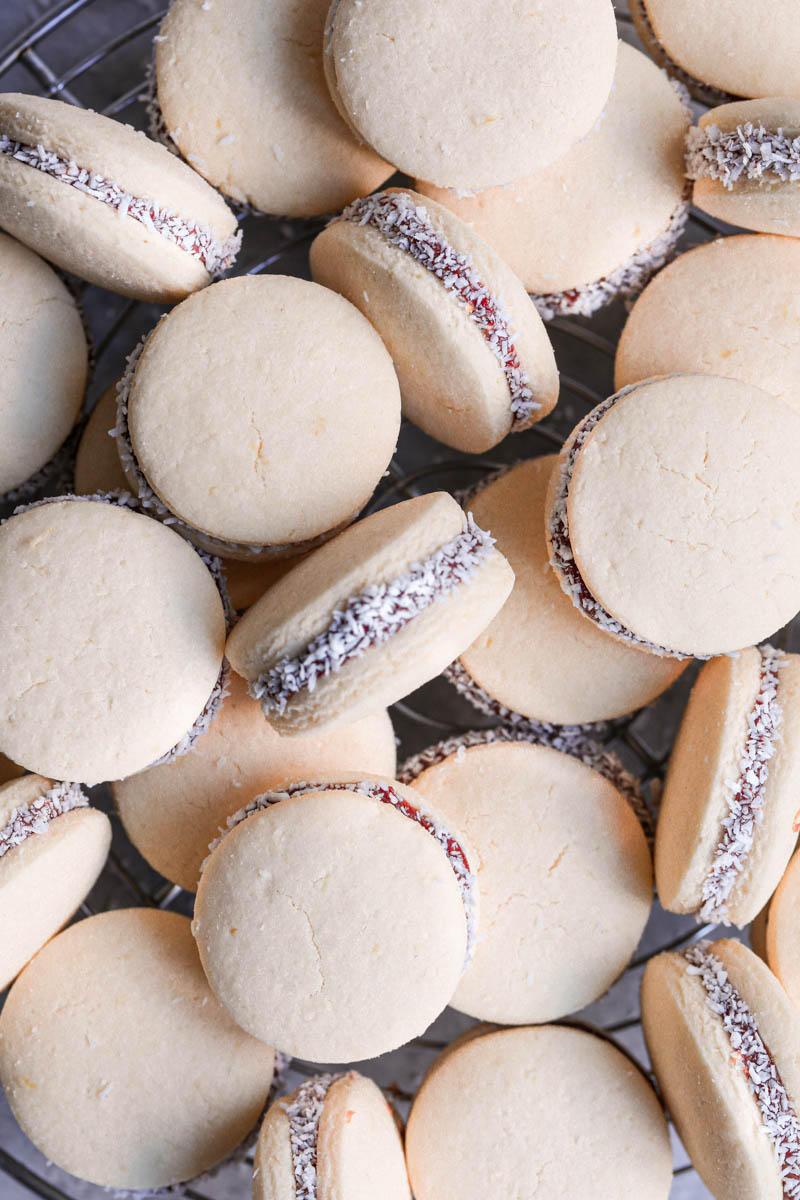 If you made this recipe I would really appreciate it if you leave a rating or comment below! Also, if you share on social media please use #cookwithbelula, I would love to see what you create!