Alfajores are a classic treat I grew up with. If you go to a Kiosk in Argentina, you can probably choose from no less than 20 different alfajores brand! And I am being cautious over here 😉. They are a big thing over there, we take alfajores seriously! And an even bigger thing for any argentine living abroad. I am part for several facebook groups of argentine expats and probably one in three posts are related to alfajores, how to make them or where to get them! This a simple chocolate alfajores recipe that you can make in one afternoon. Hope you love it as much as I do.
What are alfajores?
If you want to know more about alfajores, you can check this page What Are Alfajores? Your Guide to the South American Treat.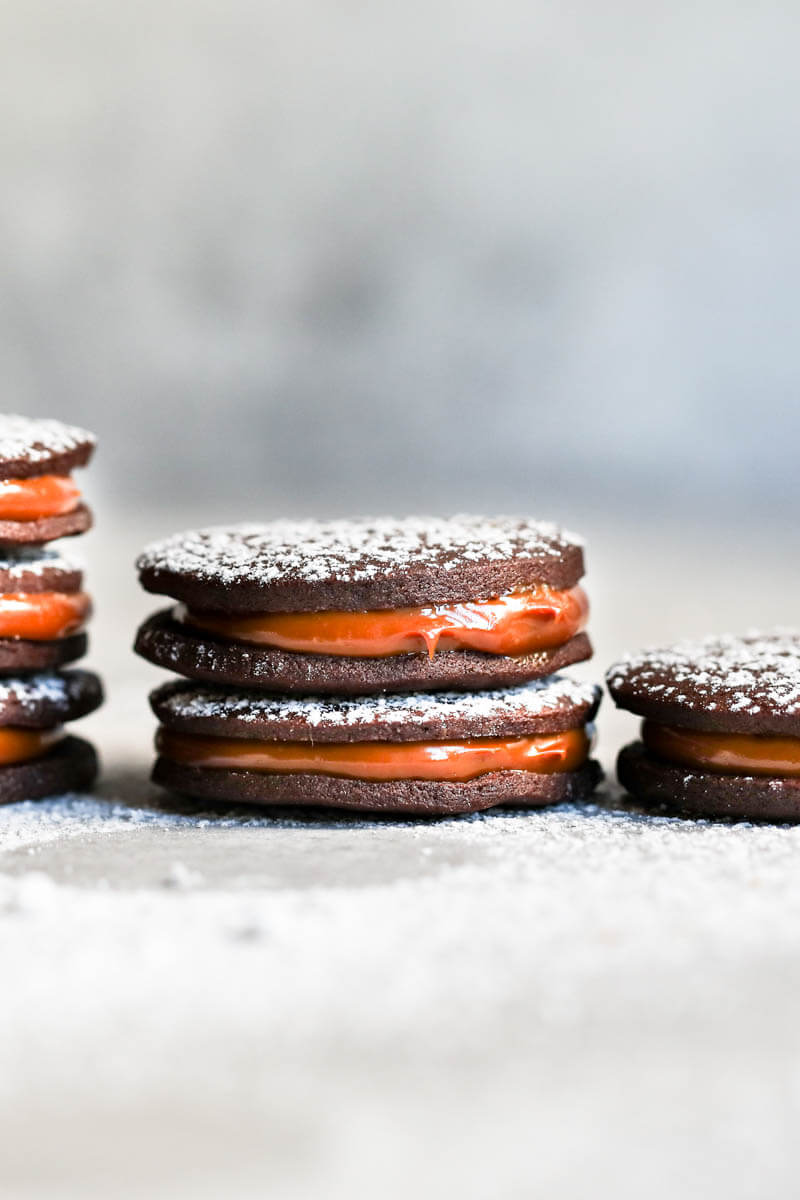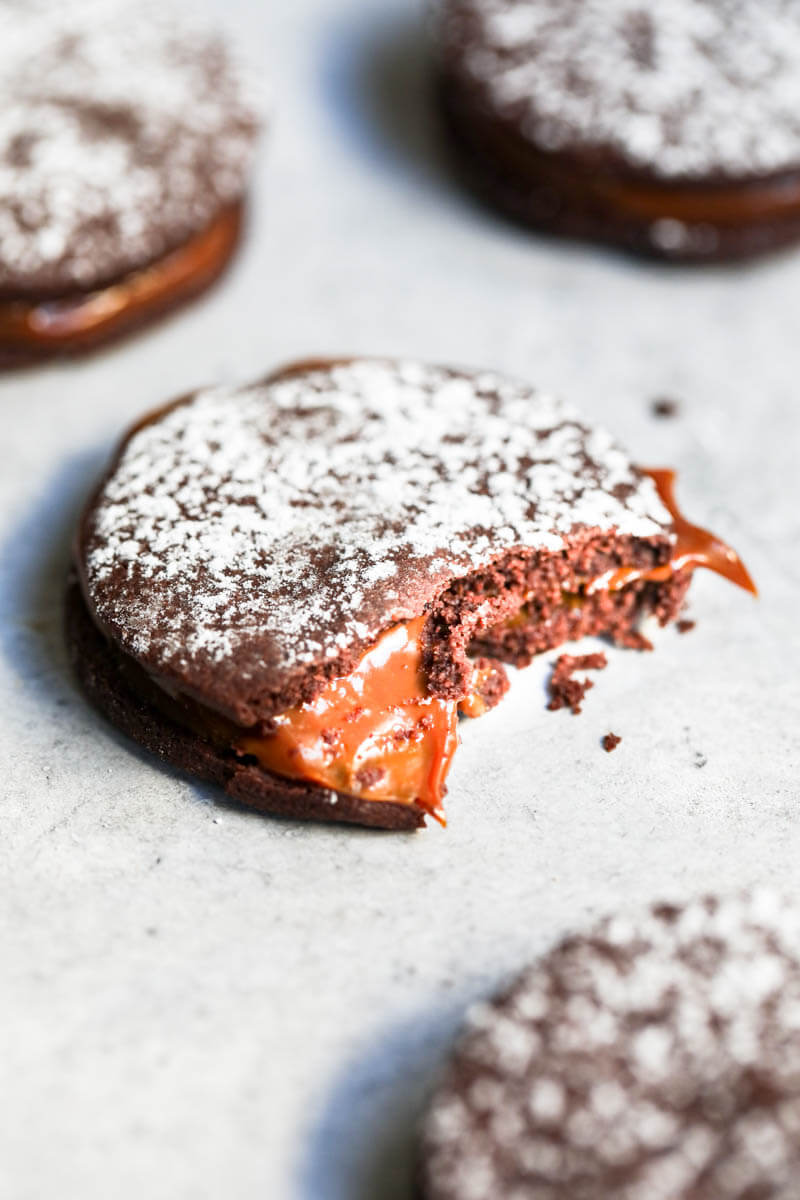 How to make alfajores?
For this alfajores recipe you will need to assemble 2 main components:
Alfajores cookies
Dulce de leche
Once the chocolate cookies have been baked and cooled off you must:
Turn half of the alfajores cookies over and fill each with a spoonful of dulce de leche at the center.
Top each one with another chocolate cookies. Gently press down to evenly spread the dulce de leche feeling.
Sprinkle with powdered sugar.
Enjoy!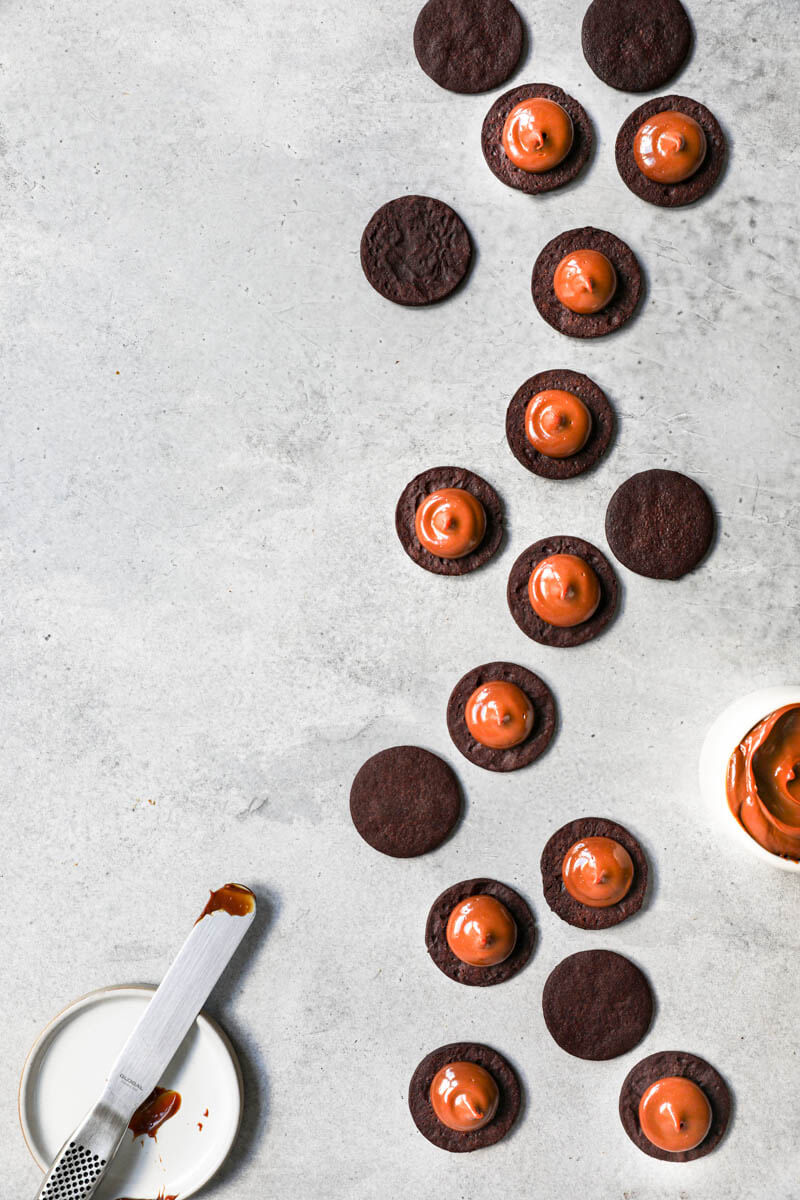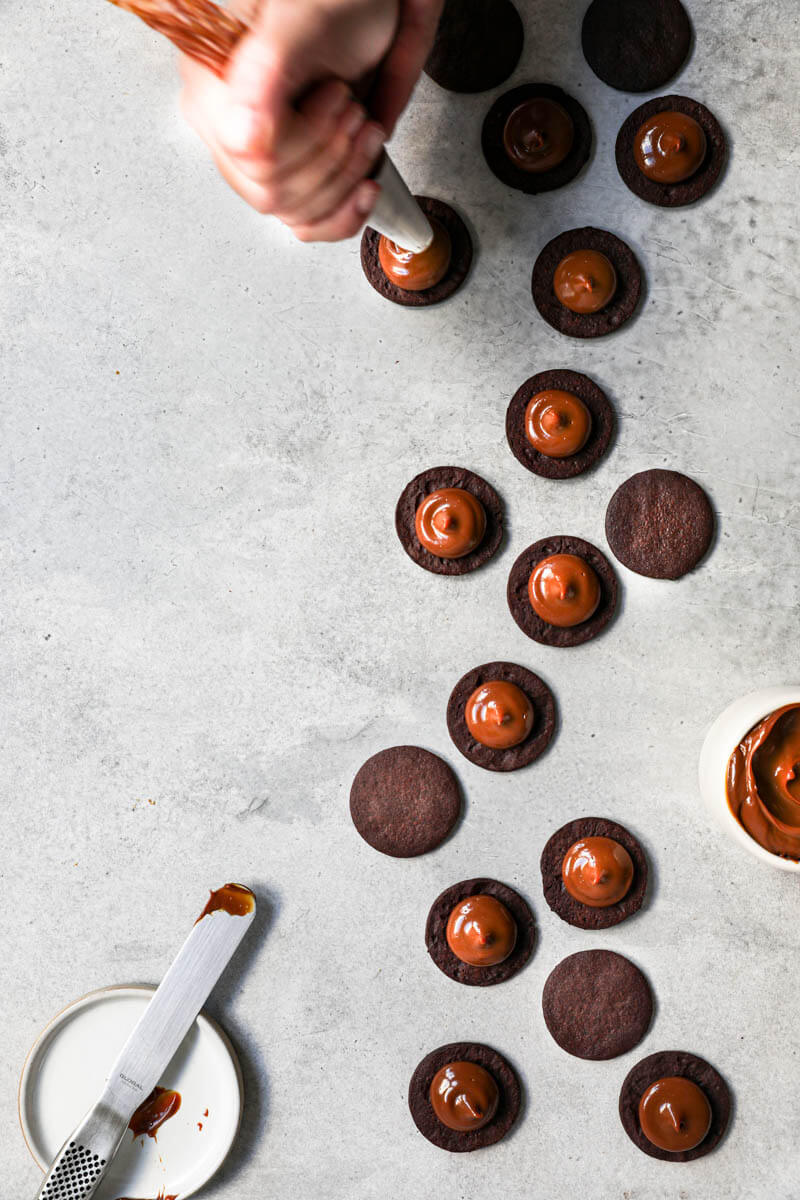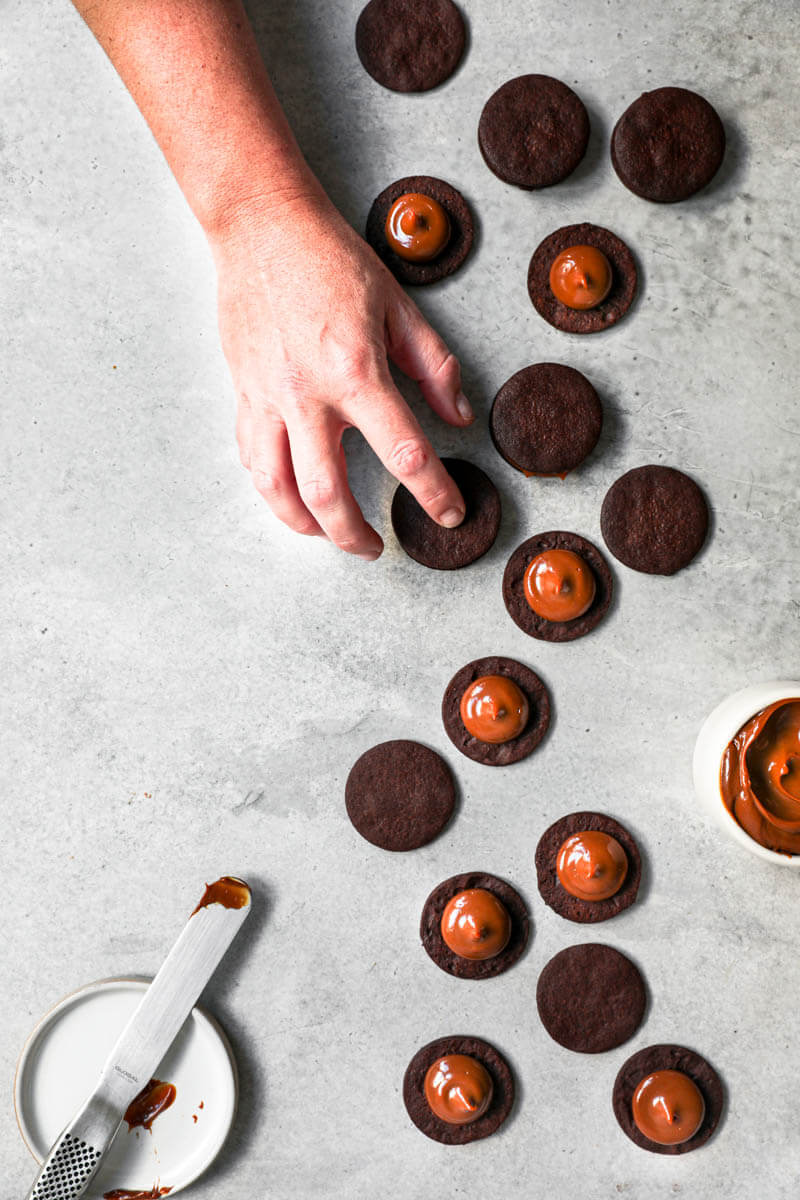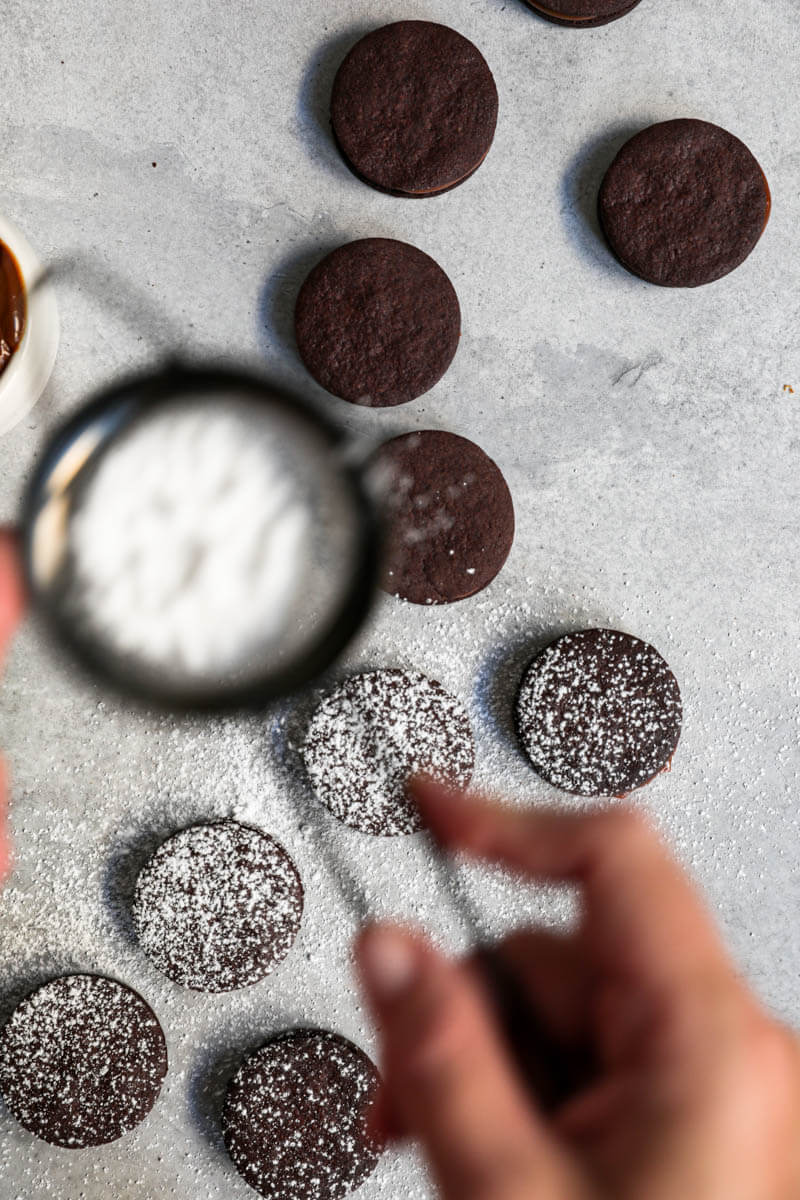 Some tips on how to get that nice round shape for your alfajores cookies.
The key is working with cold dough throughout the whole process. It might mean they will take a little longer, but it is worth it:
Shortbread chocolate cookie dough: once it is done, you should refrigerate for at least 2 hours before rolling out.
After rolling out and before cutting the 5 cm rounds, it should go back in the refrigerator for at least 30 minutes.
After cutting the rounds, and placing them on a lined baking sheet pop them back into the refrigerator for another 30 minutes (minimum).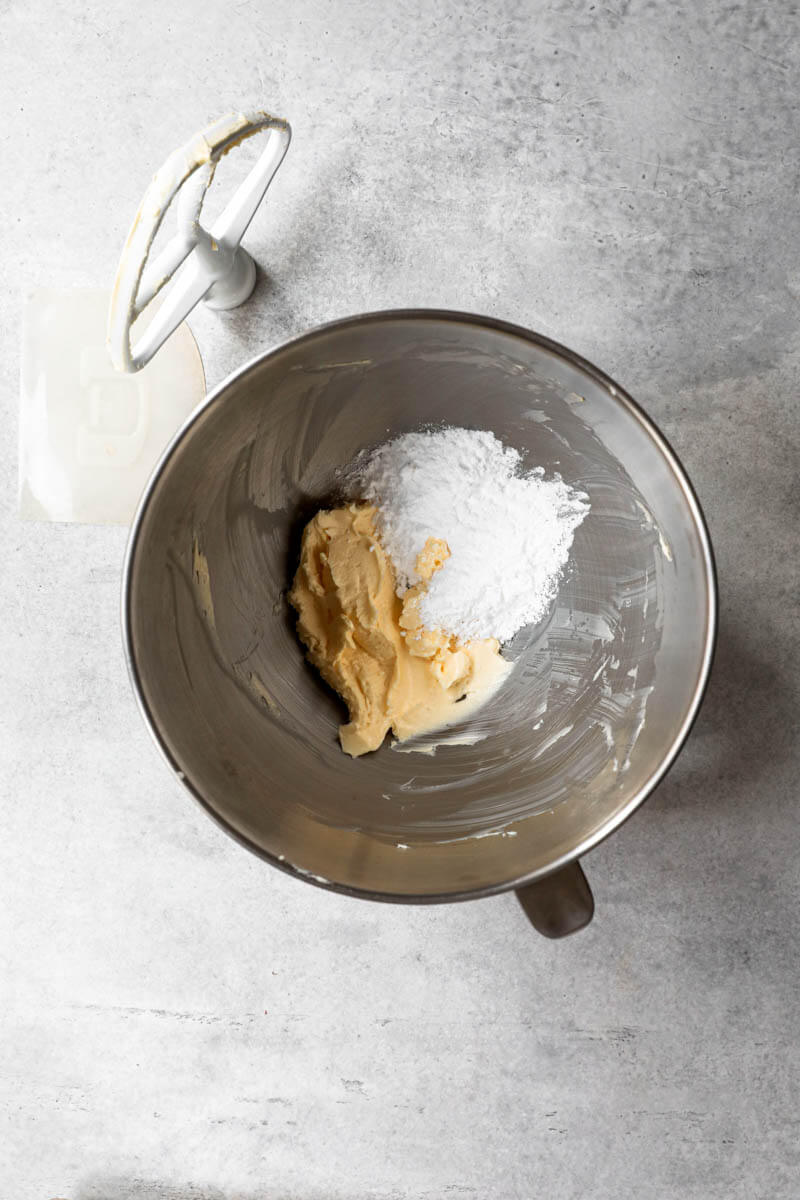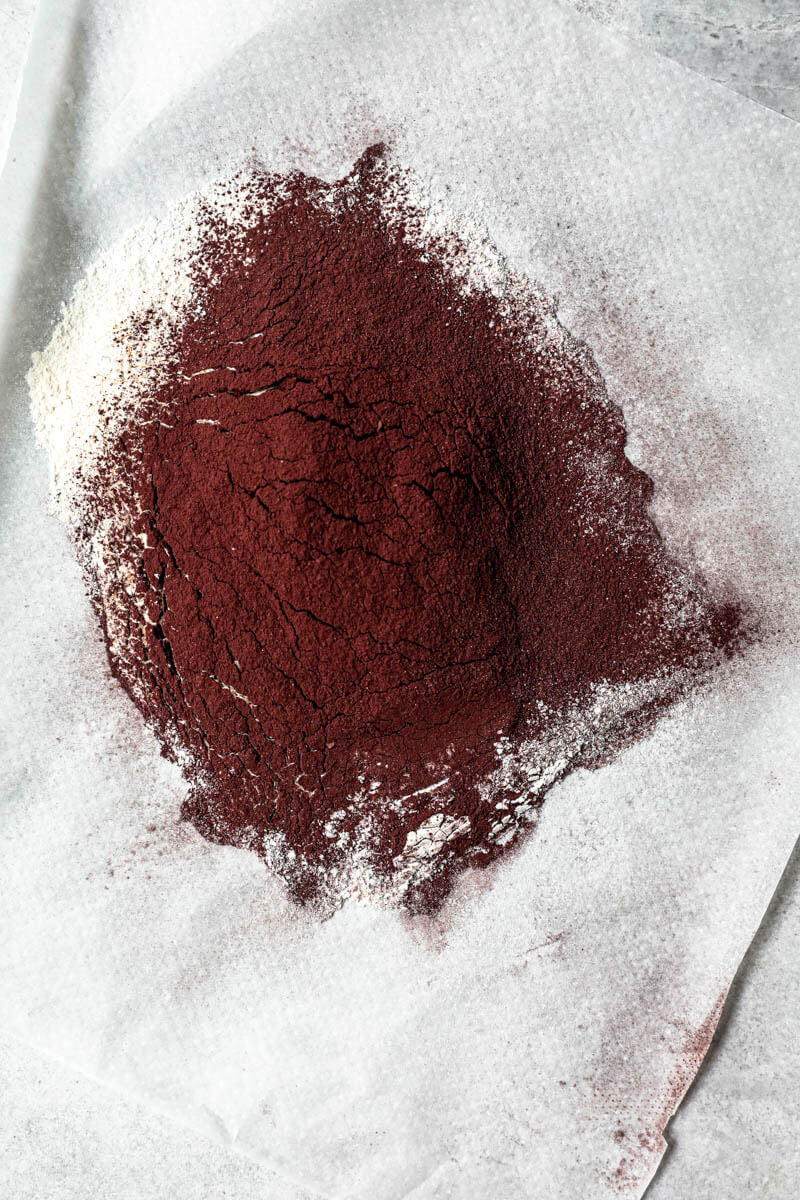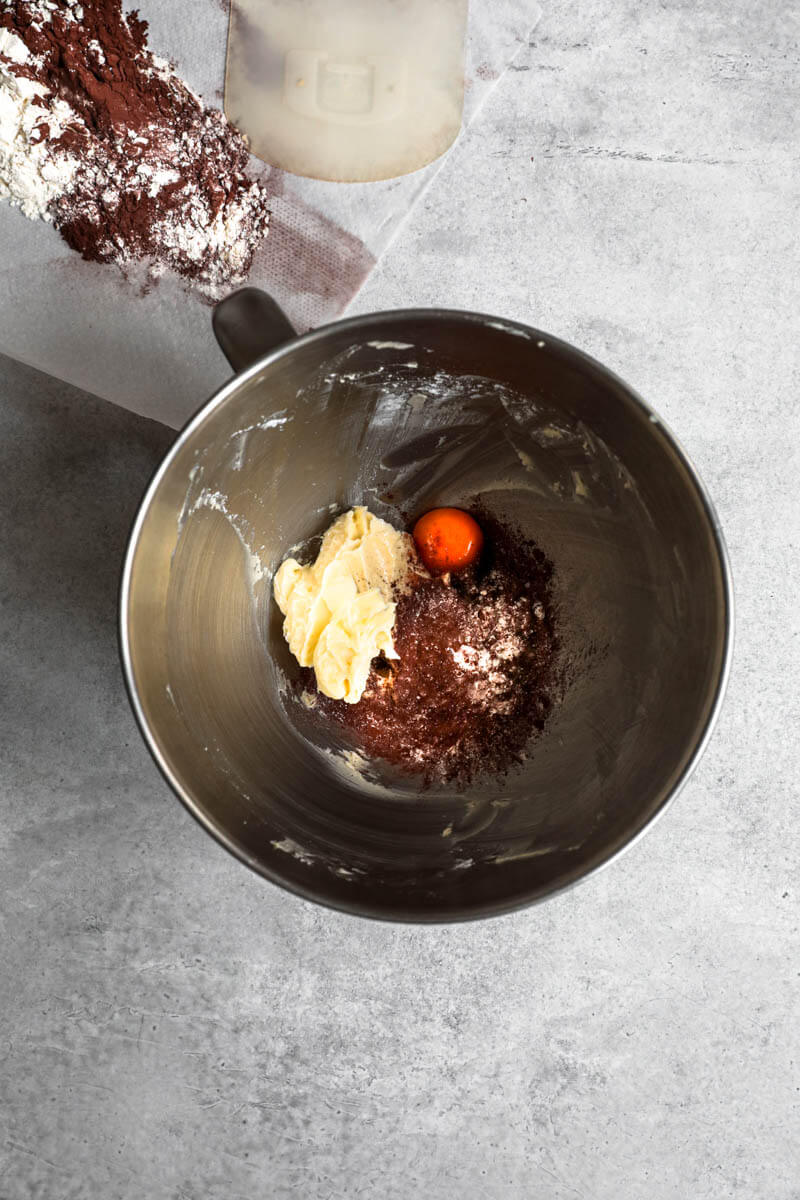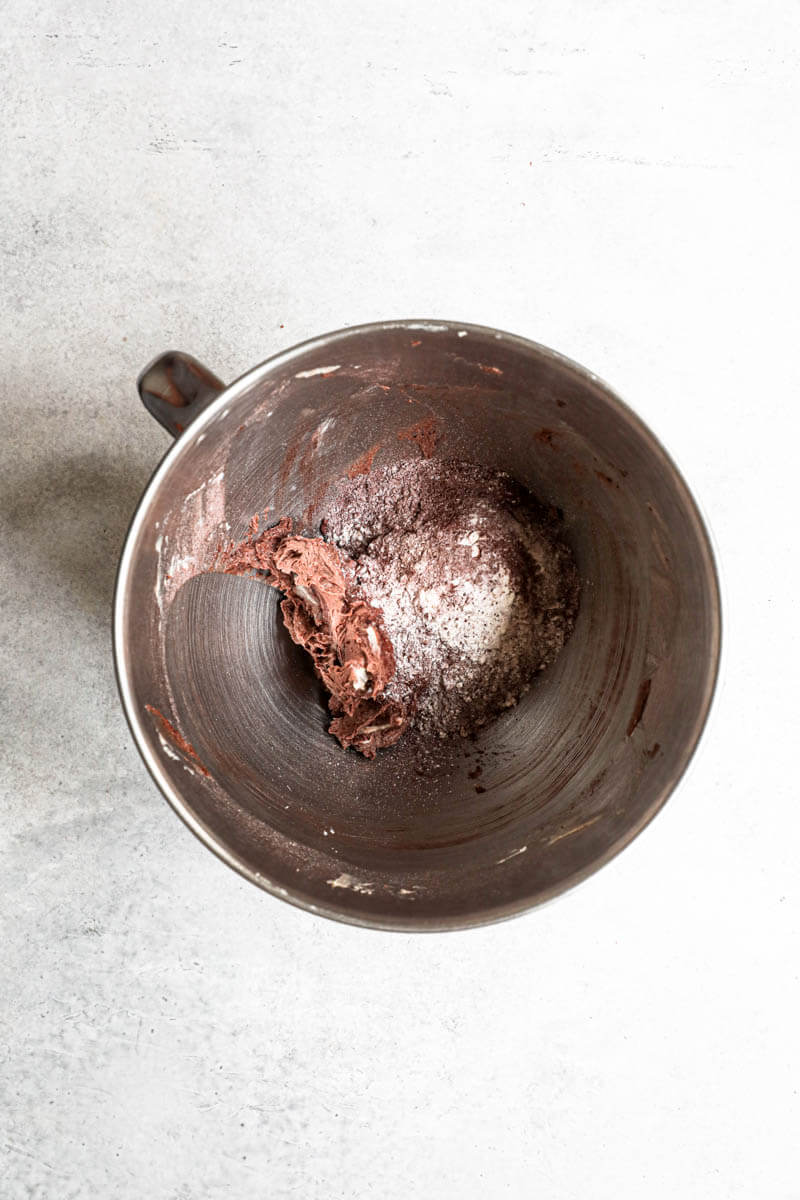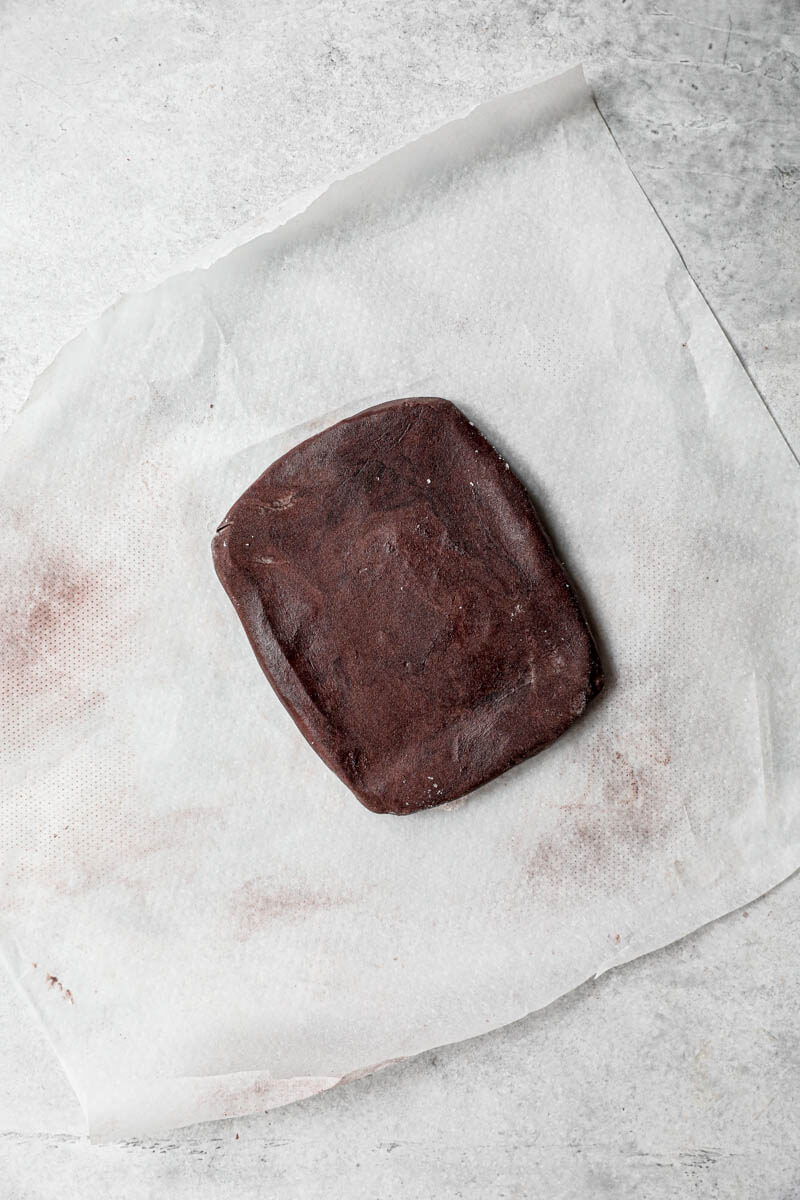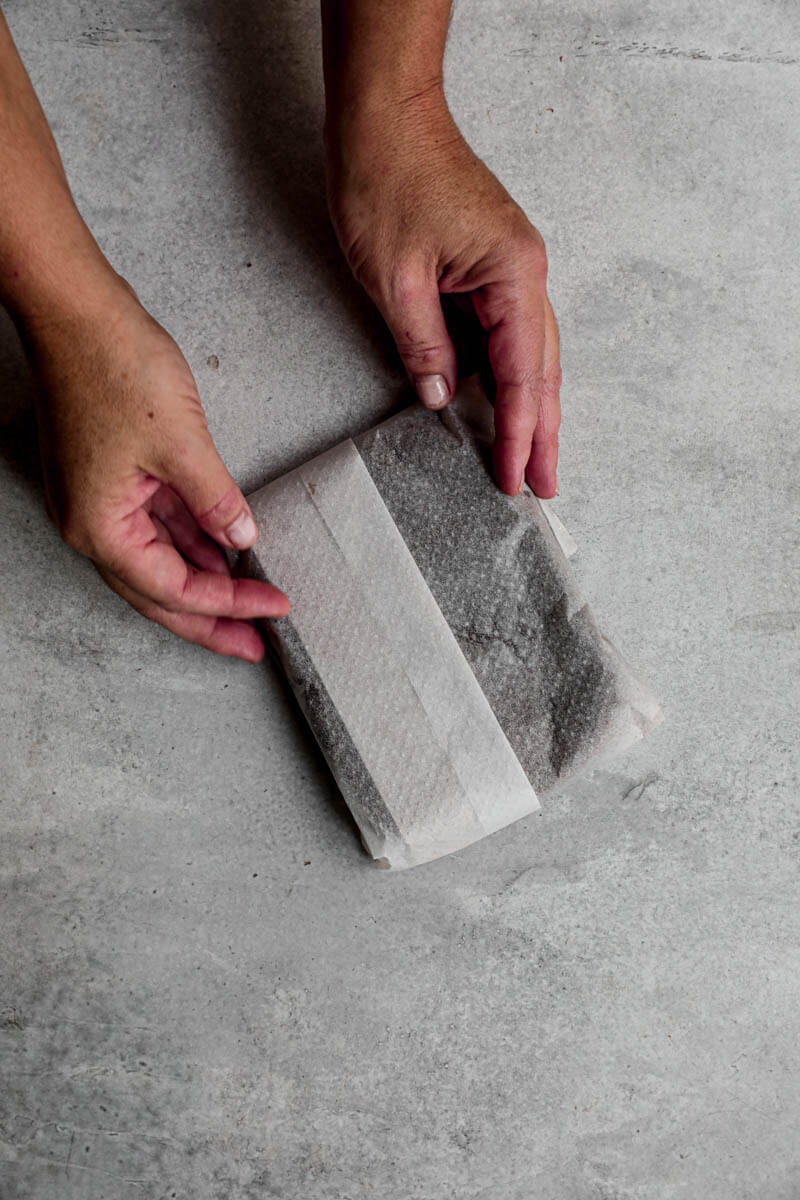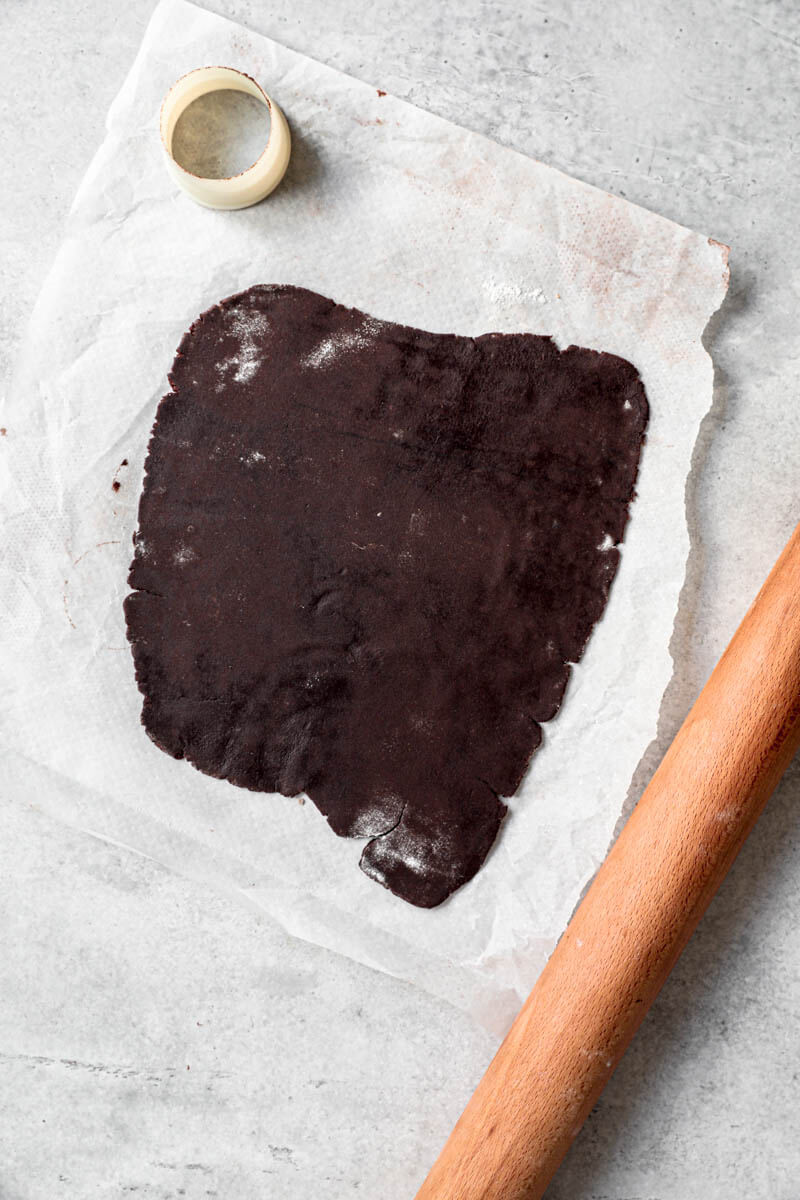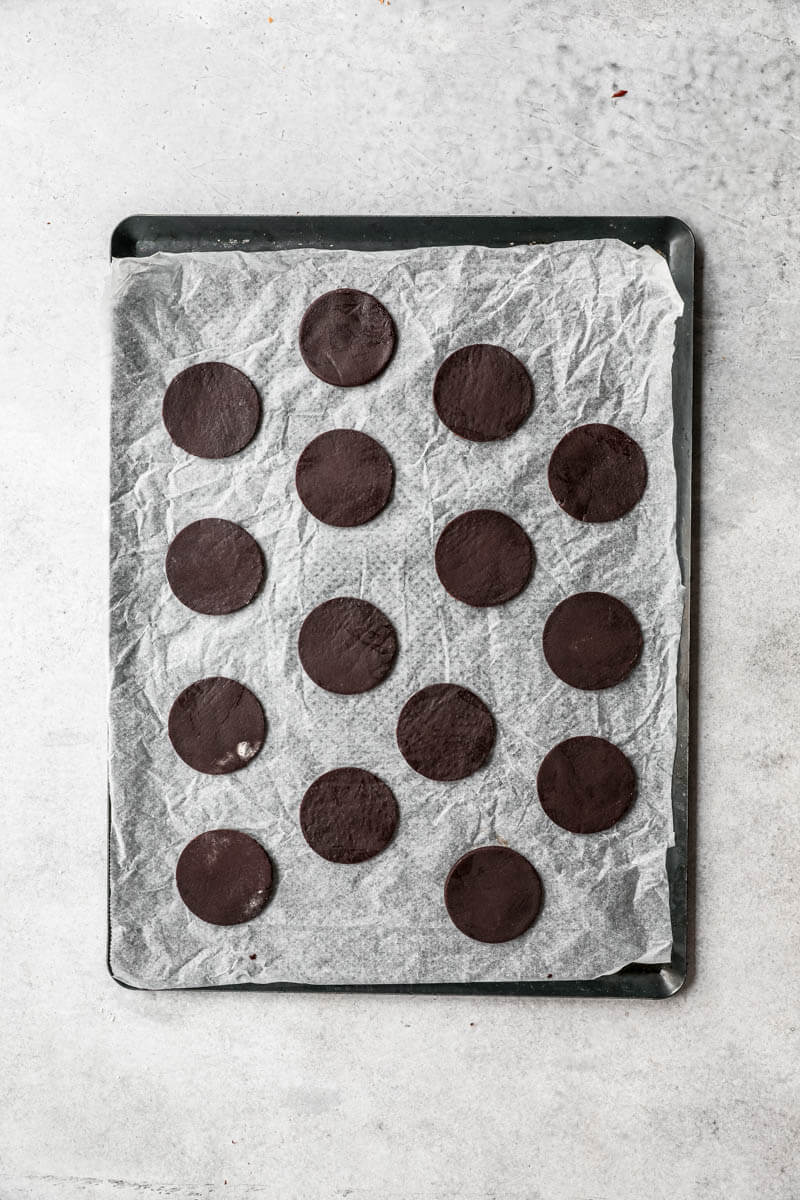 What kind of dulce de leche should you use?
You can use any kind of dulce de leche you can find if it holds up. If it spreads fast, you should find another one. Trial and error.
I like to use argentine dulce de leche for my alfajores. I may be biased though 😉.
How long do alfajores last?
You can keep this chocolate alfajores for about 5 days at room temperature. If you live in a humid place, make sure to store them in an airtight container.
Can alfajores be frozen?
I discourage you from freezeing them once they are assembled and filled with dulce de leche.
However, you can freeze the alfajores cookie dough after you have cut the 5 cm rounds. Freeze on a baking sheet covered, once they are frozen transfer to a freezer container. You can freeze them for up to 3 months.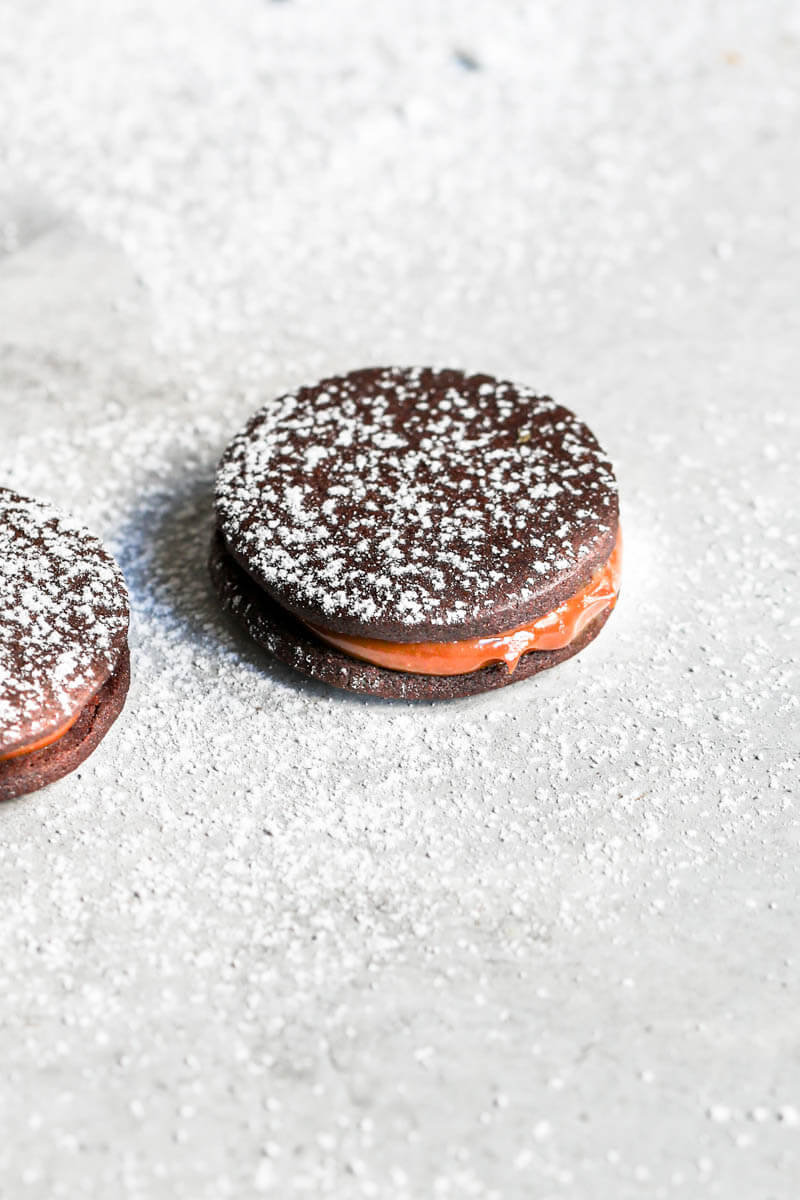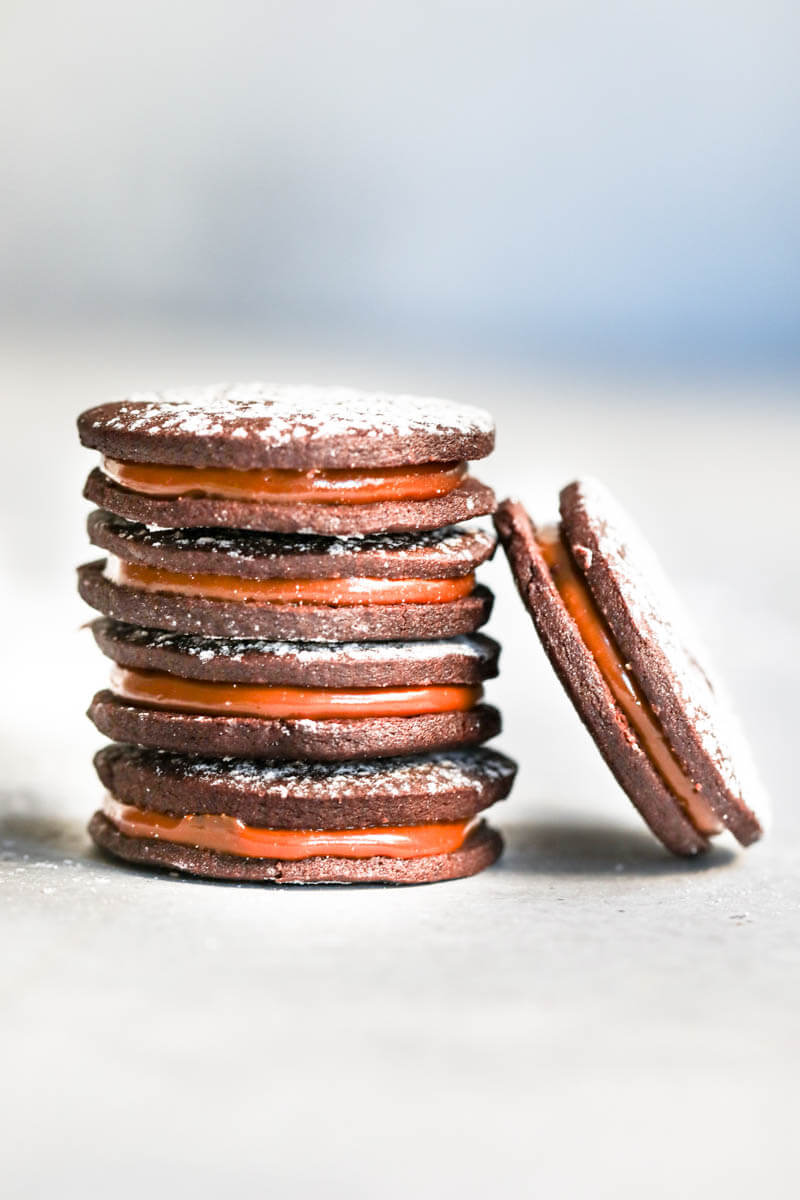 To defrost: place the chocolate shortbread cookies on a baking tray for 15 minutes before baking.
Variations to this chocolate alfajores recipe
You can use different fillings:
If you made this recipe I would really appreciate it if you leave a rating or comment below! Also, if you share on social media please use #cookwithbelula, I would love to see what you create!