Cranberry Curd
This easy cranberry curd recipe will take you through how to make cranberry curd step-by-step with all the tips to make it smooth and super delicious.
This easy cranberry curd recipe will take you through every step of the way to make the most delicious cranberry curd using fresh cranberries. This curd is perfect to keep in the fridge and have in handy to make plenty of dessert and sweets this holiday season. You can use is to fill this cranberry curd tart or this filled donuts or even to top a delicious pavlova! The options are unlimited. It keeps for up to 2 weeks properly stored in the refrigerator.
Ingredient Notes
Cranberries: use fresh cranberries.
Orange: this recipe calls for both the peel and the juice. Juice must be strained.
Unsalted butter: half the butter must be added into the curd cold and cut into small cubes.
How to make this recipe
This is a simple recipe. You must:
Make the cranberry puree using fresh cranberries
Cream the sugar and egg yolks
Cook the cranberry curd
Wisk in the unsalted butter.
Enjoy!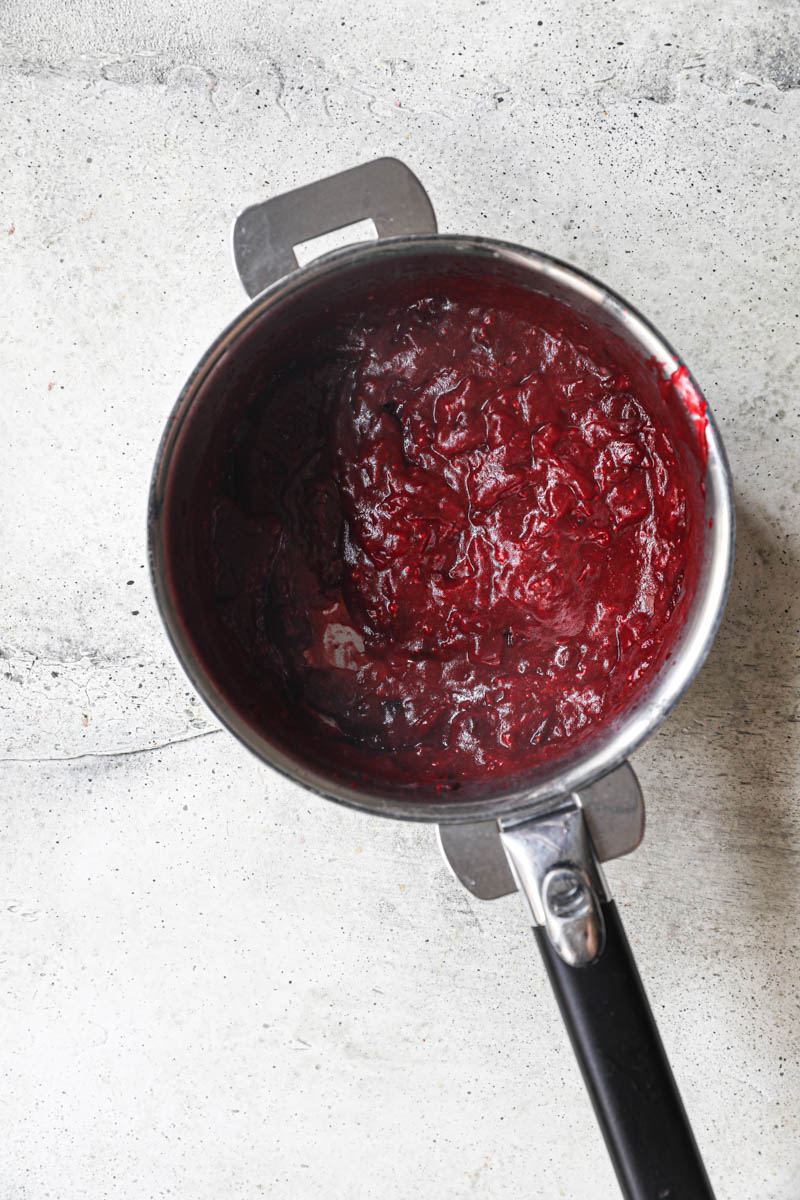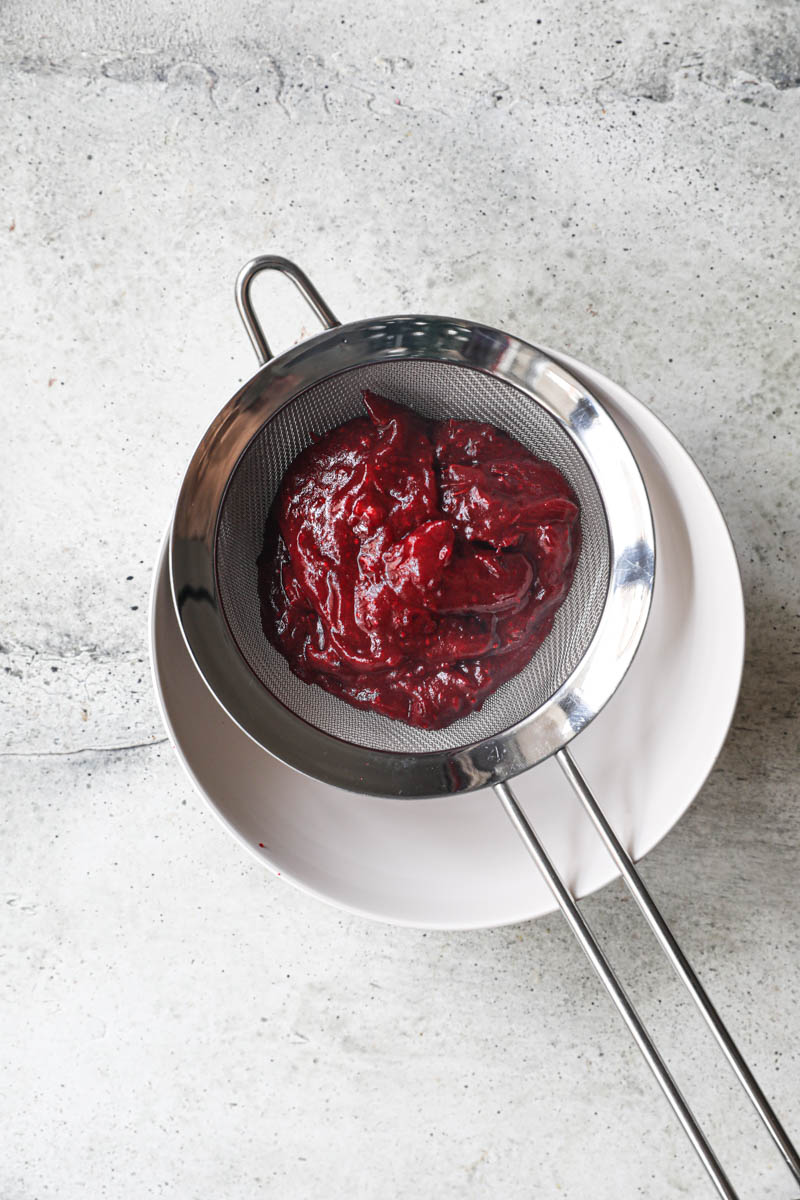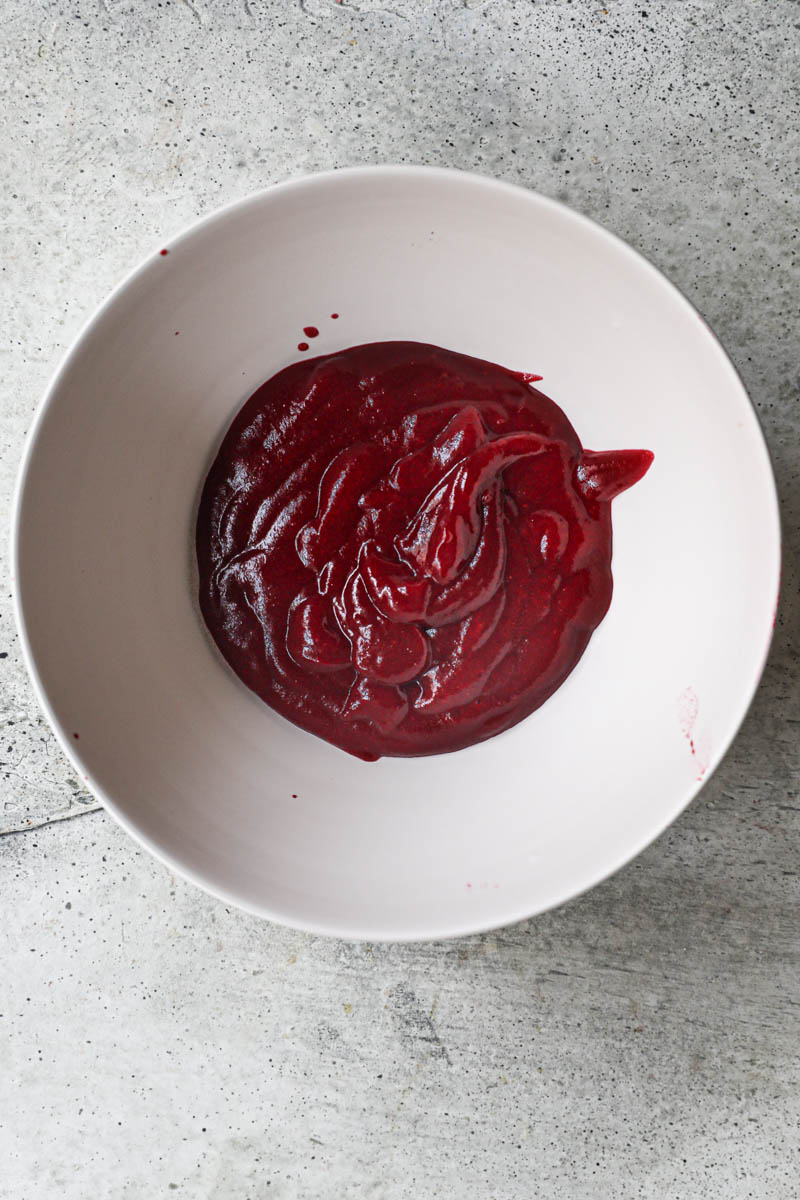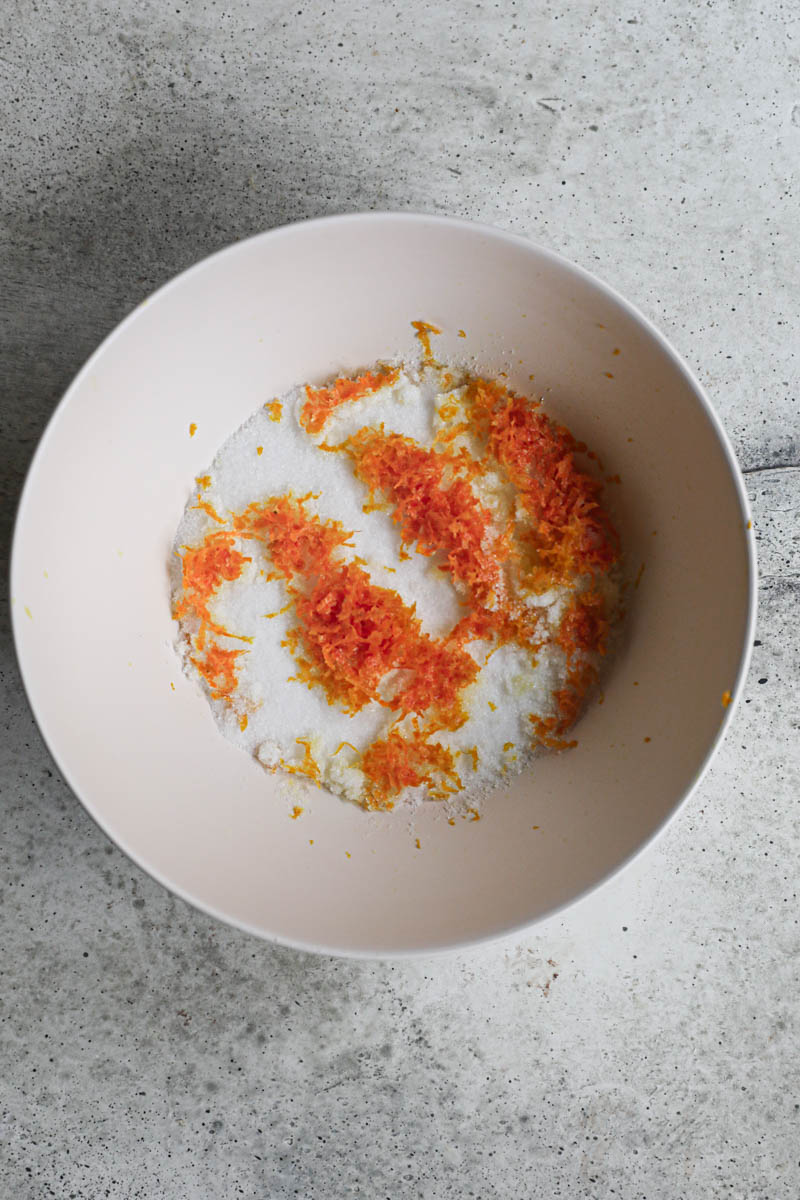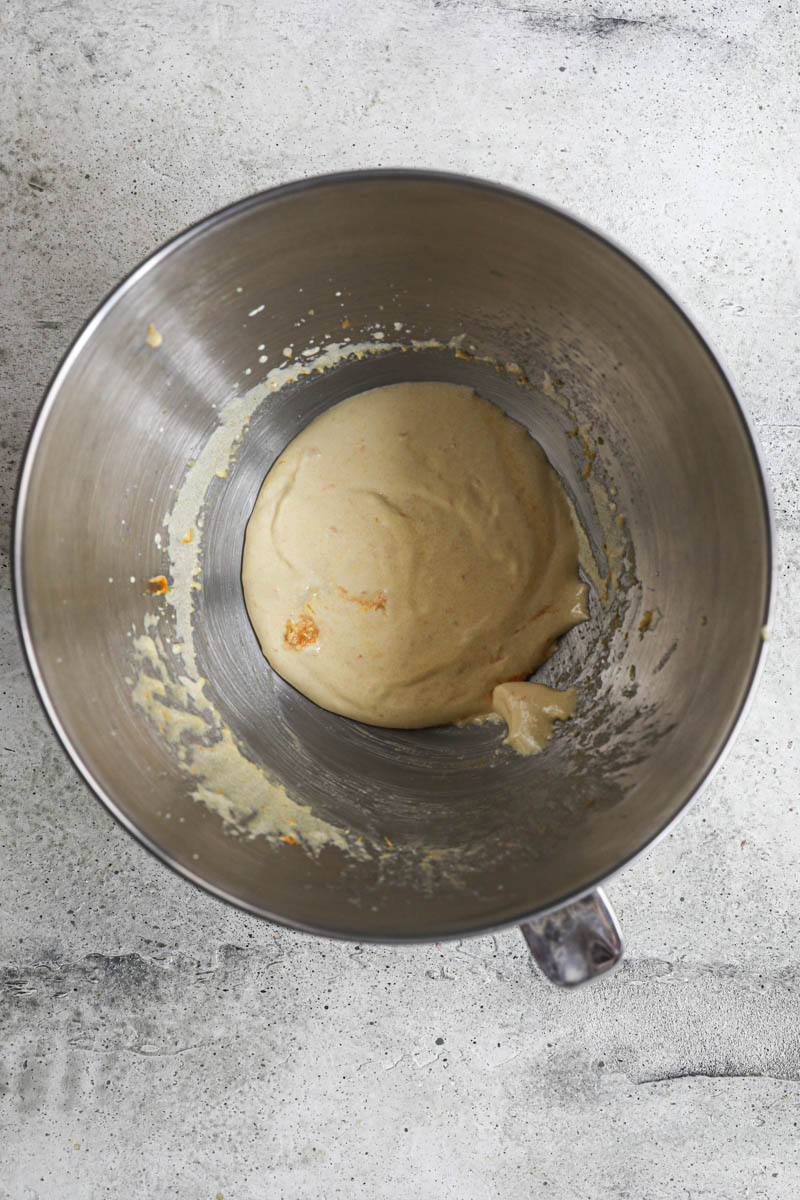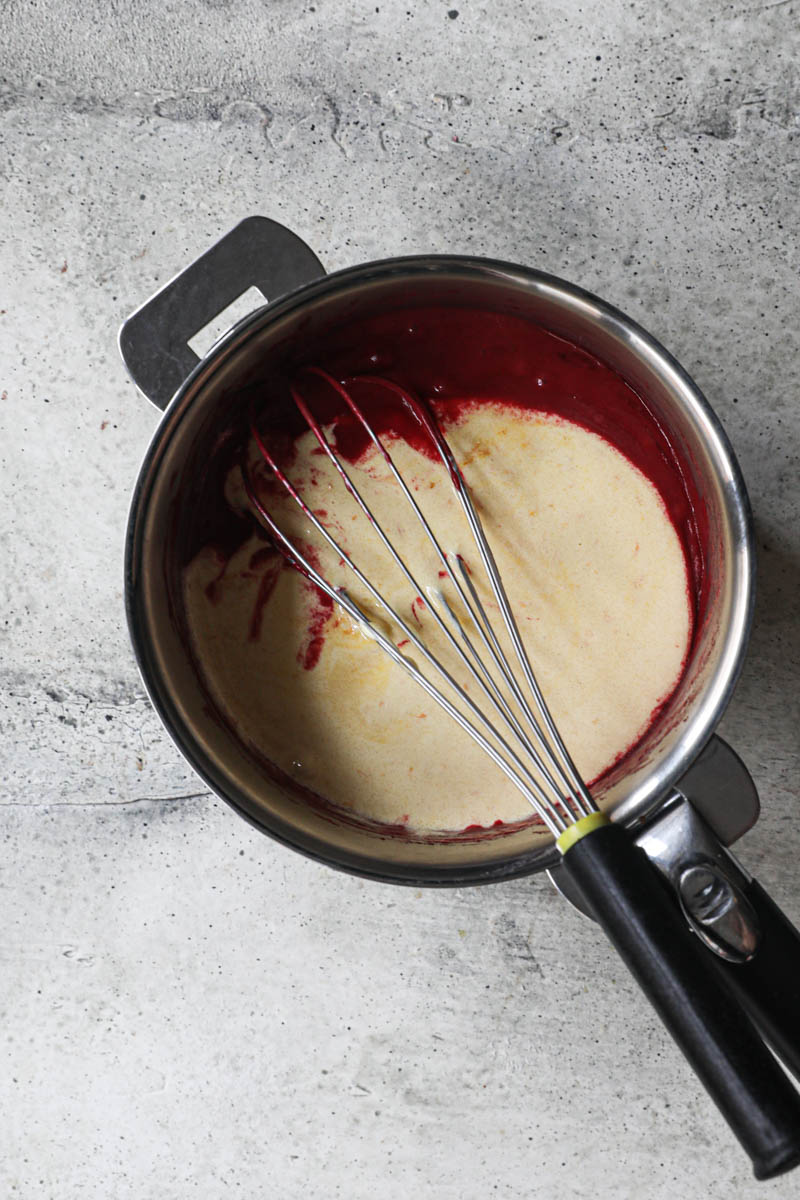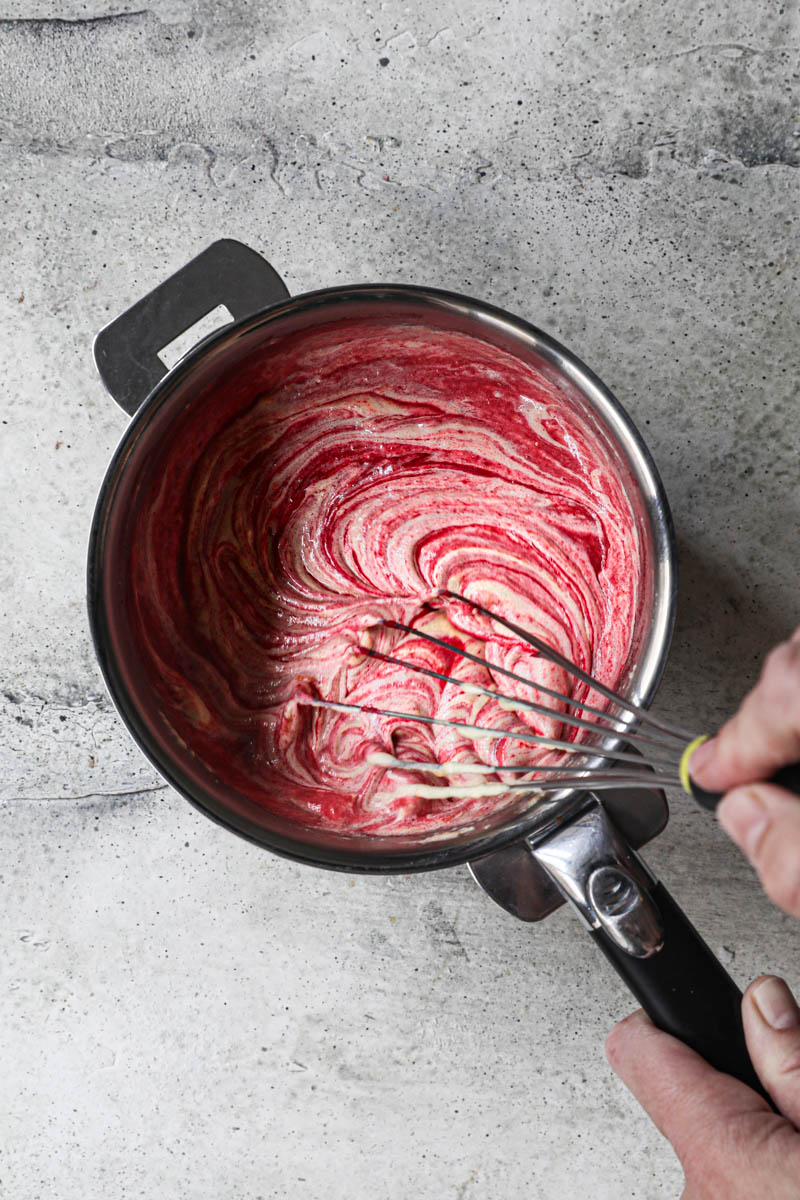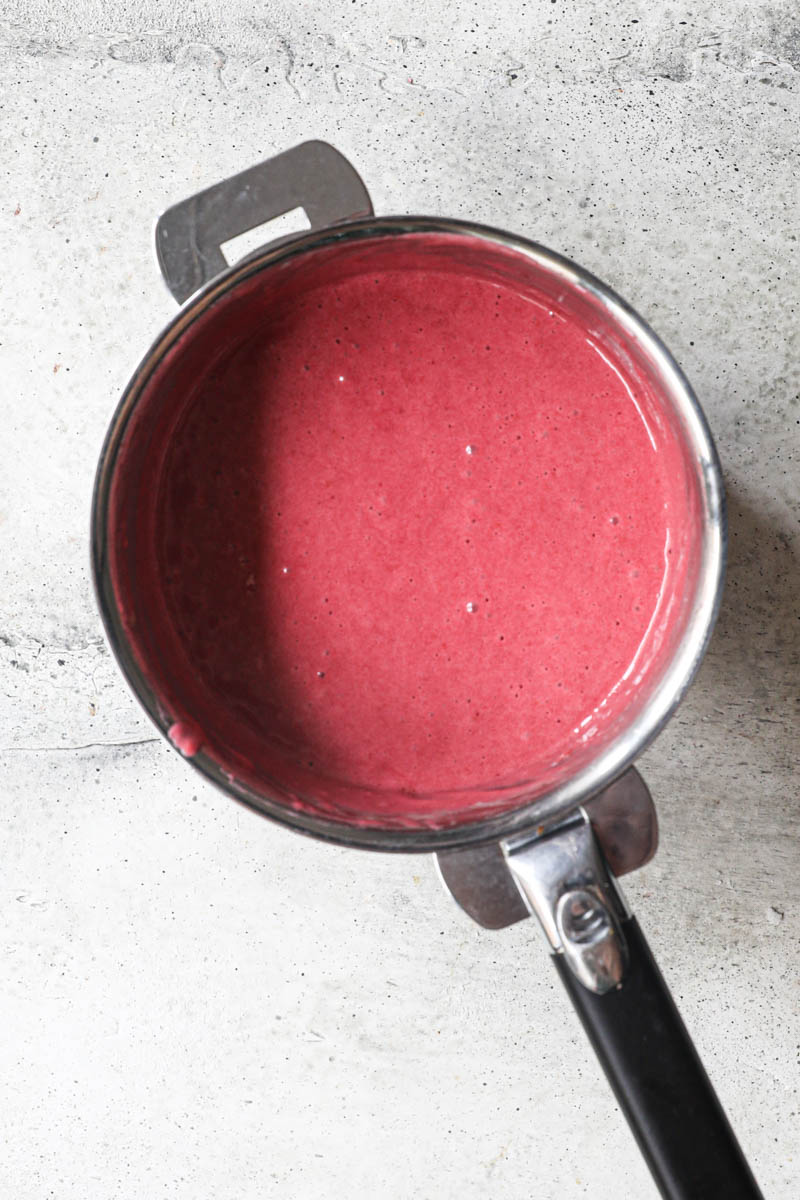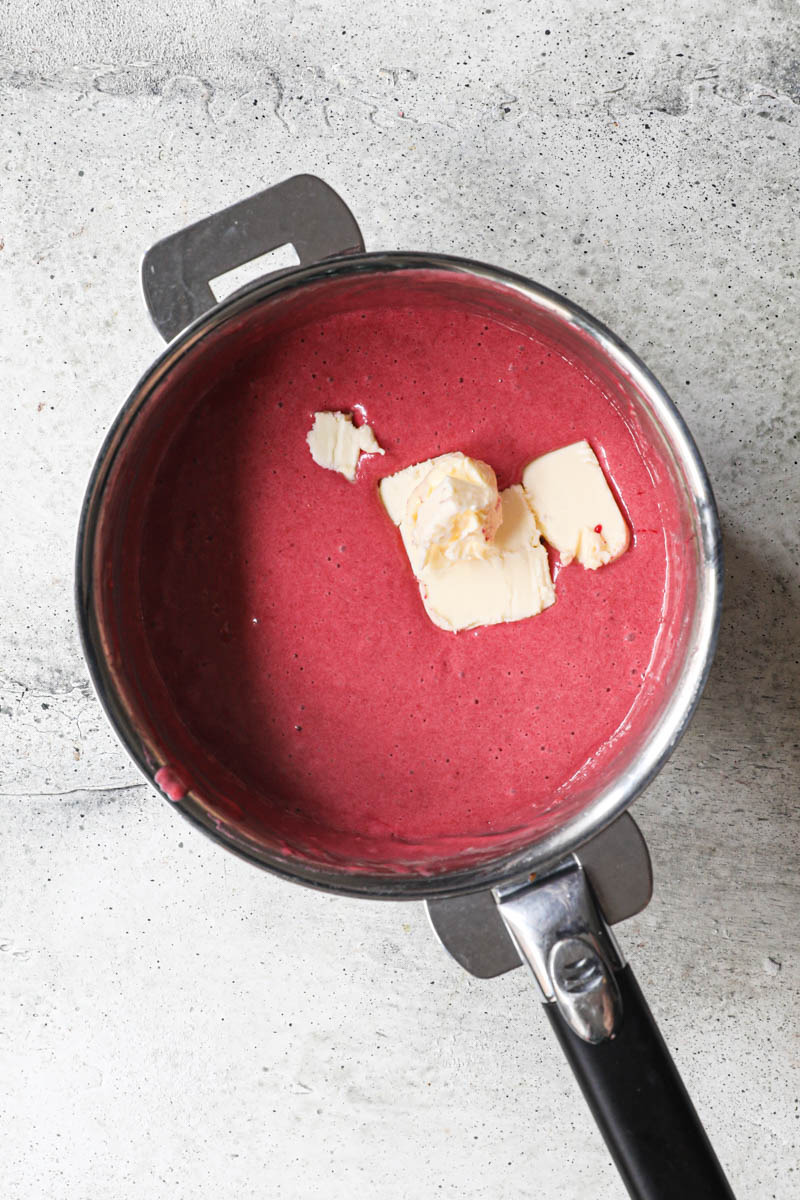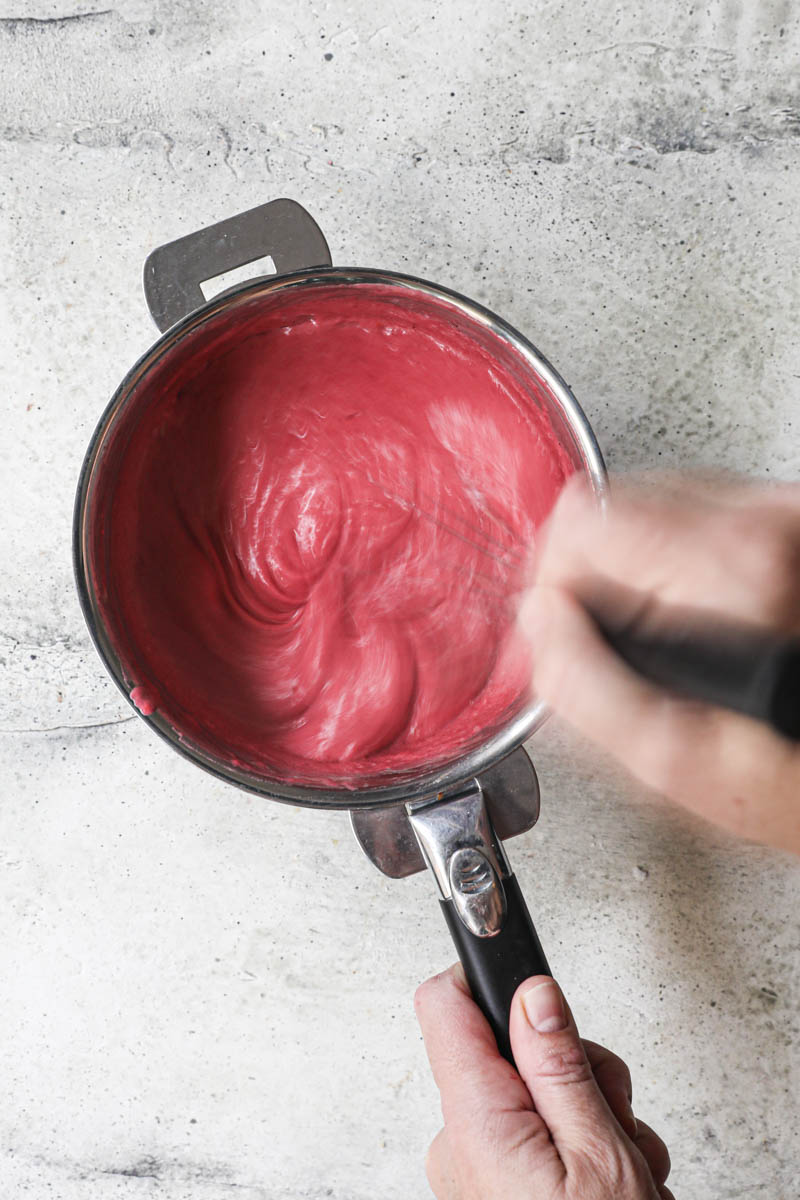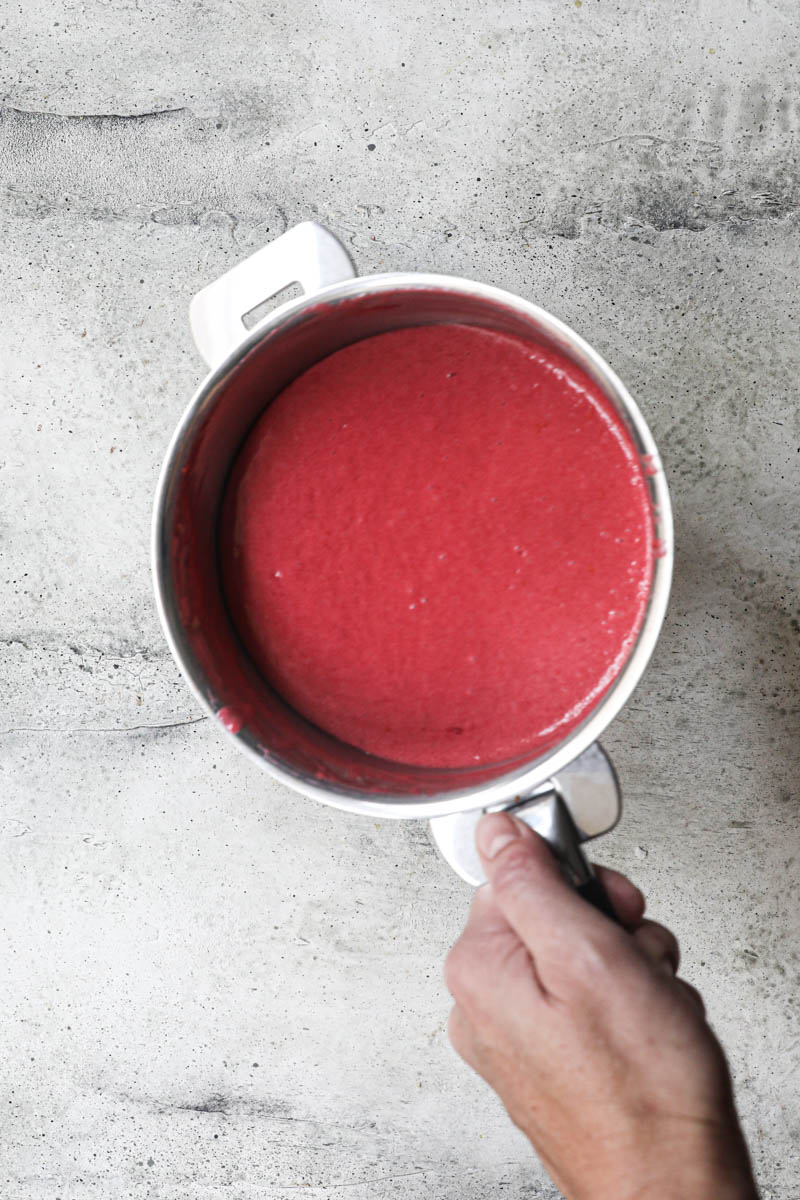 Recipe Notes
Make sure you strain both the orange juice and the cranberry puree to ensure a smooth and beautiful cranberry curd.
Curd must be cooked to 85 C° (185 F). You can use a thermometer if you have one.
You can tell curd is ready (without a thermometer) when it has thickened, and it coats the back of a spoon.
Cranberry curd must not boil! If it does you have gone to far, and it will break apart.
The butter must be whisked into the curd cold so that it properly emulsifies the curd.
Storage Tips
It can be kept stored refrigerated in an airtight container, for up to 2 weeks.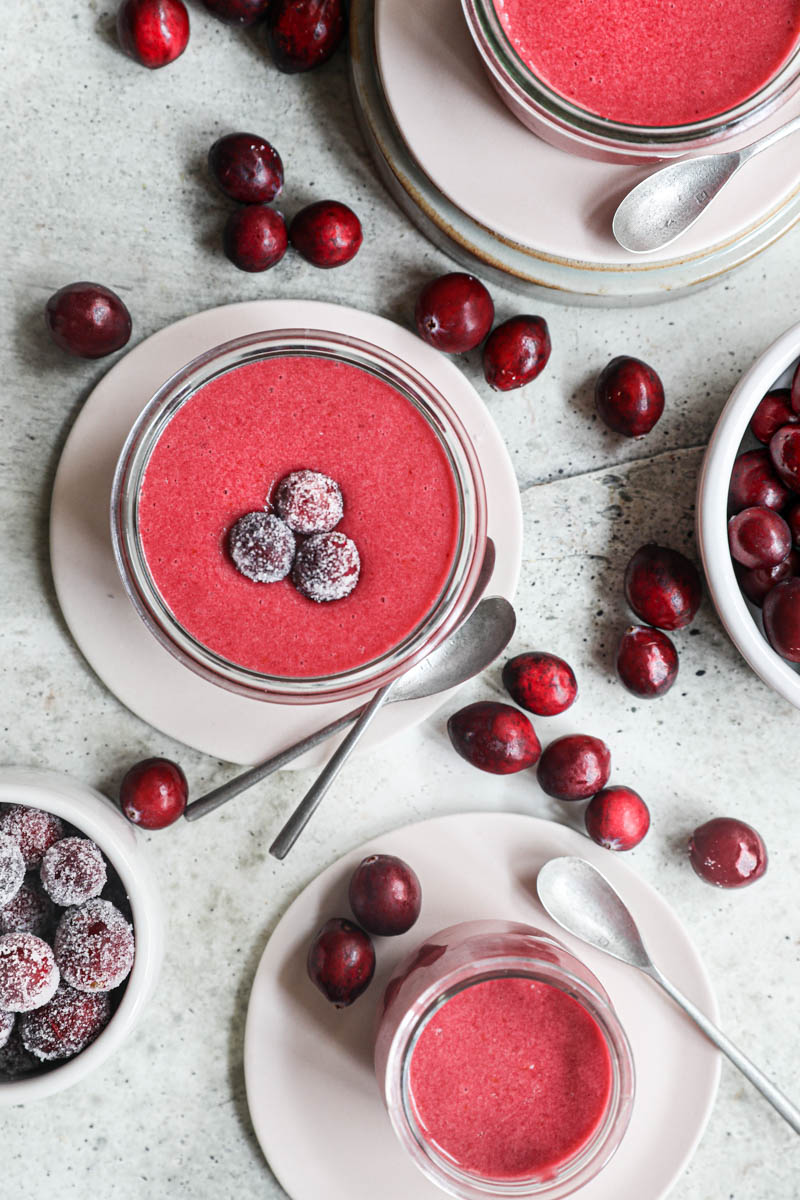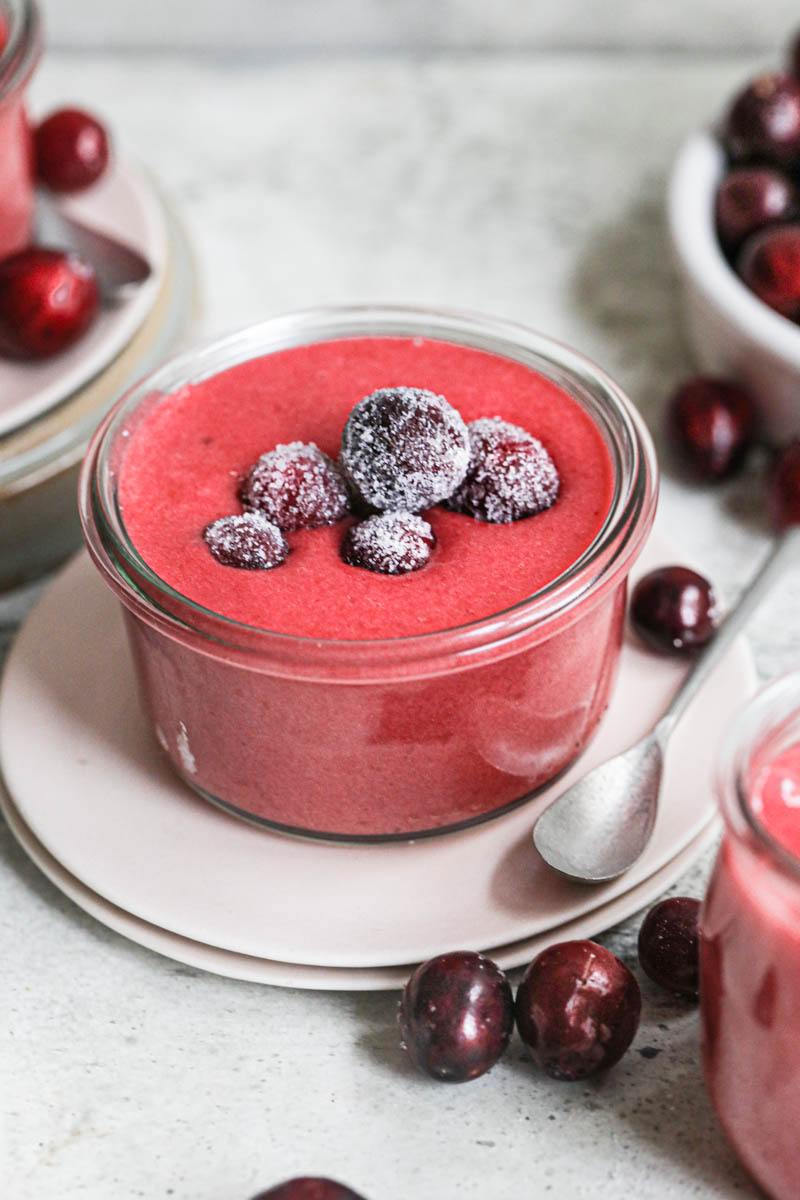 Freezer Instructions
Make double or triple batch of this cranberry crud as it keeps beautifully in the freezer. It can be frozen for up to 3 months stored in an airtight container.
To defrost: place the container in the refrigerator overnight.
Variations to this recipe
You can mix in dried cranberries into the curd once its finished.
You can top the cranberry curd with toasted pine nuts when serving over a scoop of vanilla ice cream or over warm freshly made scones.
The ingredients used in all recipes on this site are measured using the metric system. I use a
scale
to be precise with my measurements and ensure good results. If you would also like to use a scale, here are some:
USA
,
Canada
,
UK
,
Australia
,
France
.
Subscribe to the newsletter
Egg Yolks

4

Granulated Sugar

150 g

Cranberry Fresh

150 g

Orange Juice

50 g

Orange Peel (the peel of 1 orange)

1

Unsalted Butter

100 g
If you made this recipe I would really appreciate it if you leave a rating or comment below! Also, if you share on social media please use #cookwithbelula, I would love to see what you create!