Orange Glazed Chocolate Madeleines
This chocolate madeleines recipe is delicious and easy to make. These chocolate madeleines are soft and are covered with a light orange glaze and orange zest.
This recipe for chocolate madeleines is a keeper. You are going to love how moist and fluffy these little shell-shaped cakes are. These orange chocolate madeleines are made using cocoa powder in the batter and then covered in a light orange glaze once they have completely cooled off. In this recipe, you will get all the tips and tricks to get the most beautiful and delicious orange glazed madeleines. Can't wait for you to try it out! P.S: If you are more of a lemon kind of person be sure to check this lemon brown butter classic madeleines!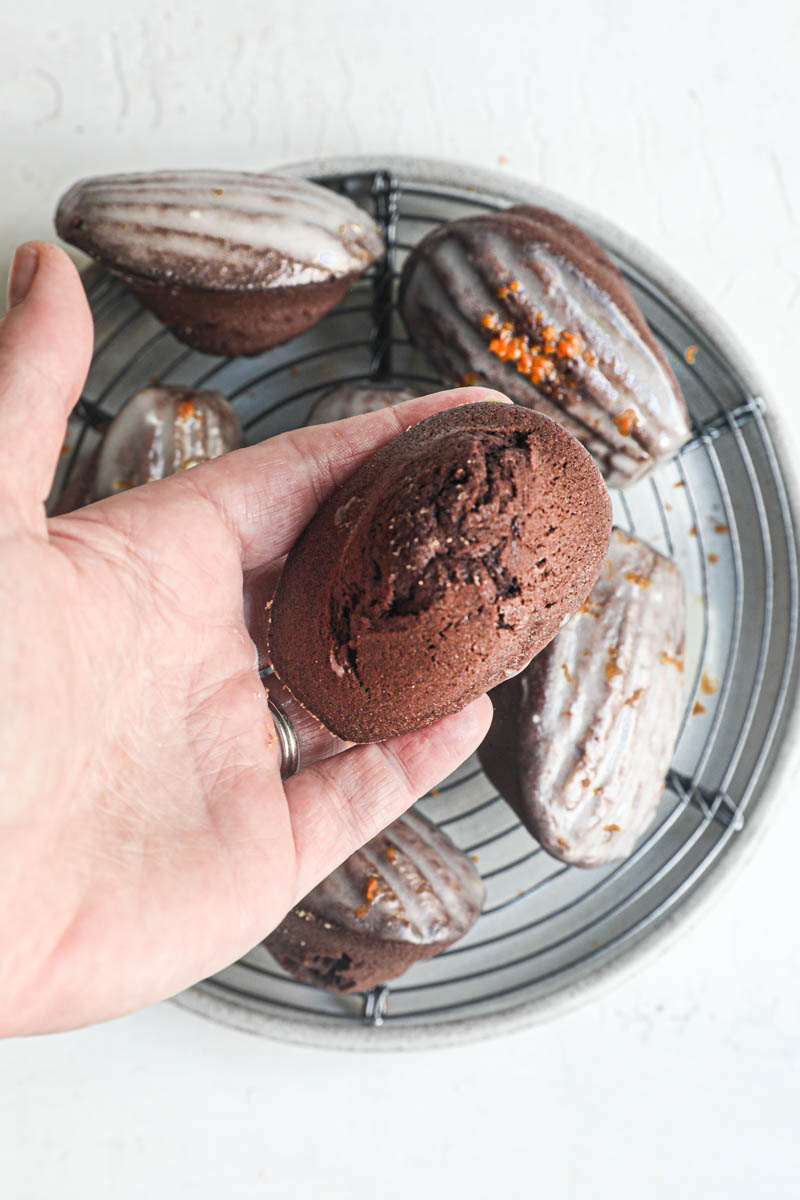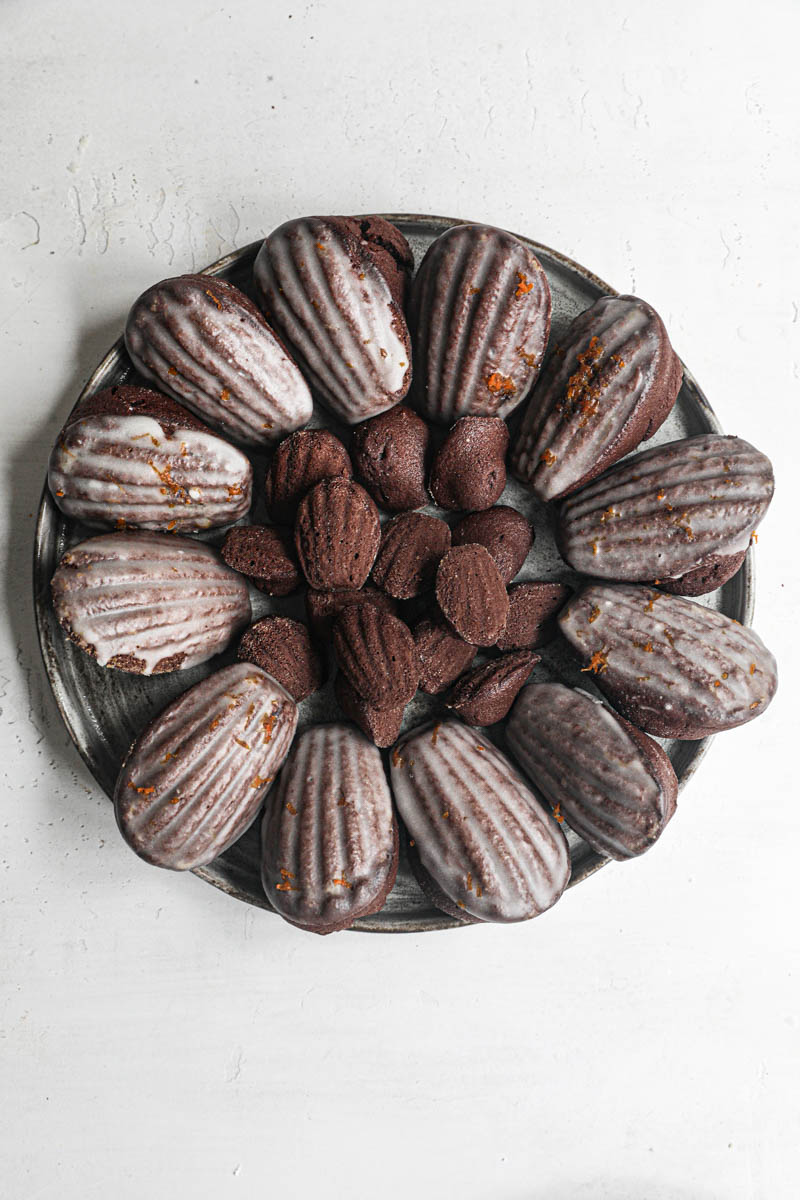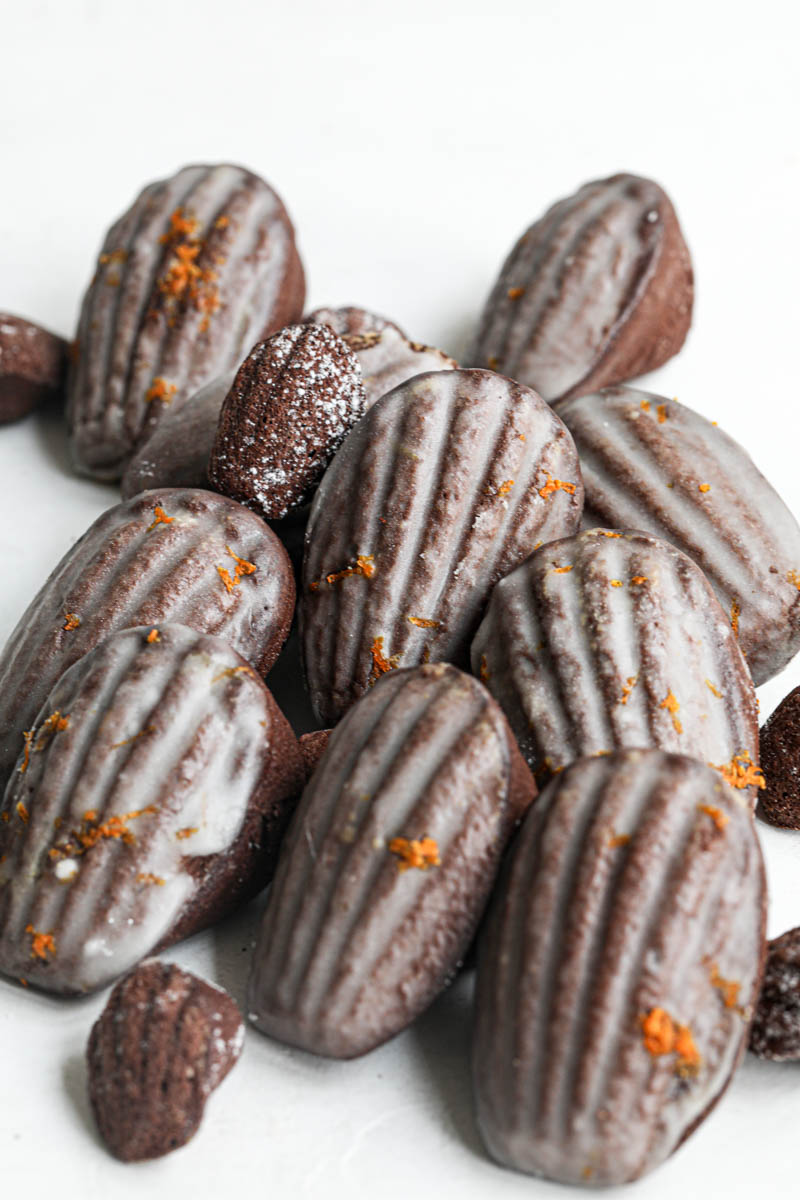 Ingredient & Material Notes
Cocoa powder: use a good quality, unsweetened cocoa powder.
Fresh Orange: you will need both the juice and the zest for the orange glaze.
Butter: unsalted and with an 82% fat content.
Flour: all-purpose flour is called for to make this recipe.
Madeleine pan: I like this one as it will help these chocolate madeleines to be removed from the pan easily. If you don't have one, no worries, you can still make madeleines, they will just be shaped differently. You can use a mini muffin tin to bake these cakes.
Piping bag: I use disposable piping bags. Don't worry, I tell you how to fill the pans if you don't have a piping bag or really don't like using them!
How to make this recipe
To make chocolate orange glazed madeleines you simply have to:
Make the chocolate madeleine batter
Let the batter rest for 24 hours in the refrigerator
Fill the madeleine pan with the batter
Bake these small chocolate cakes
Prepare the orange glaze
Glaze the madeleines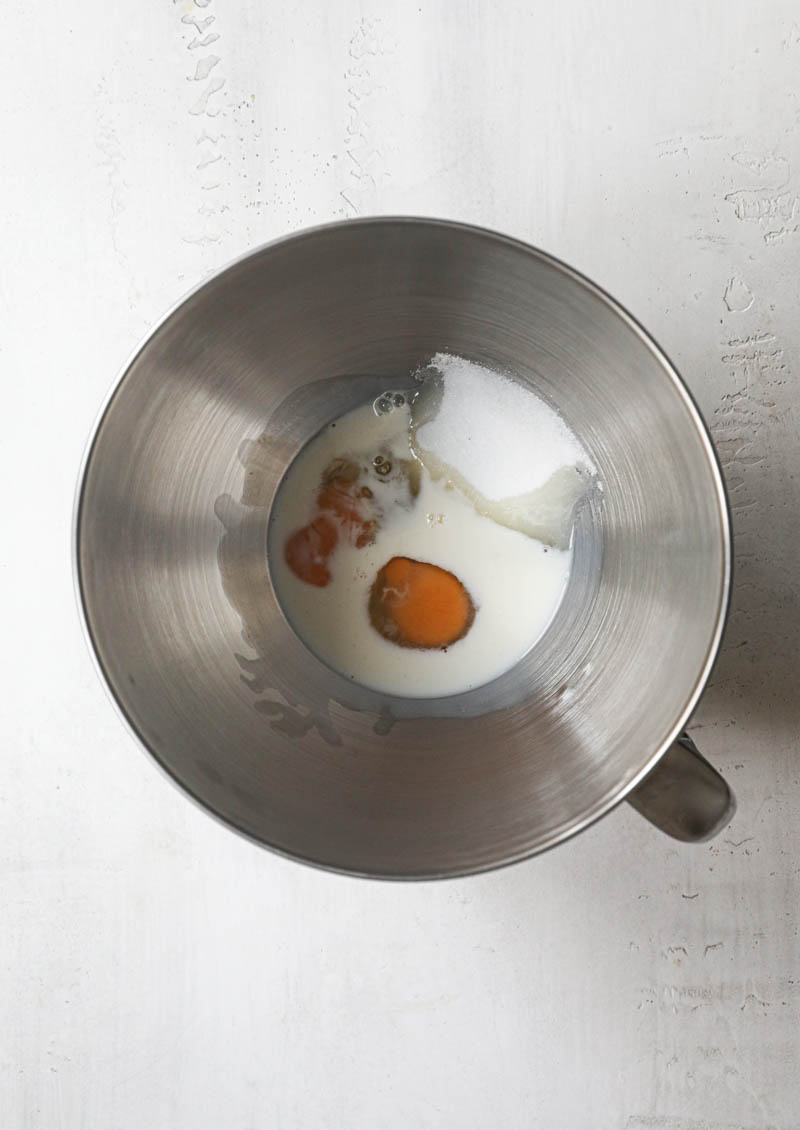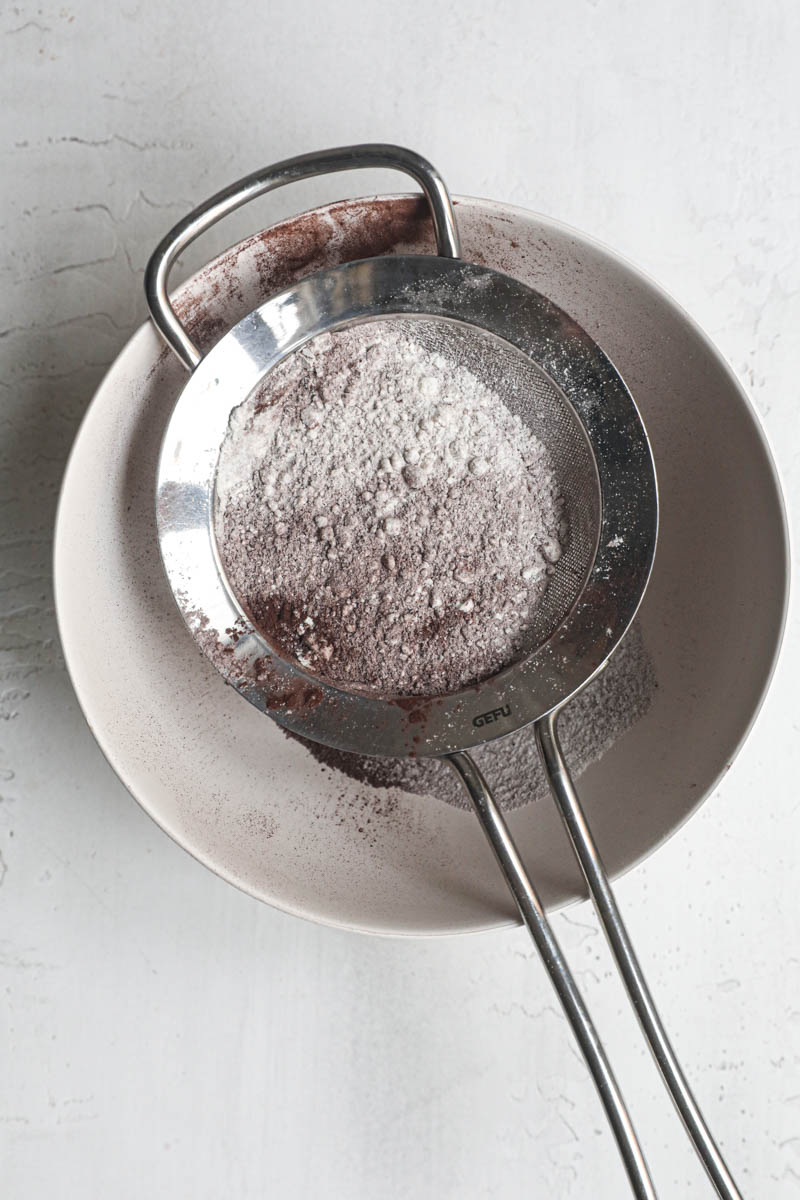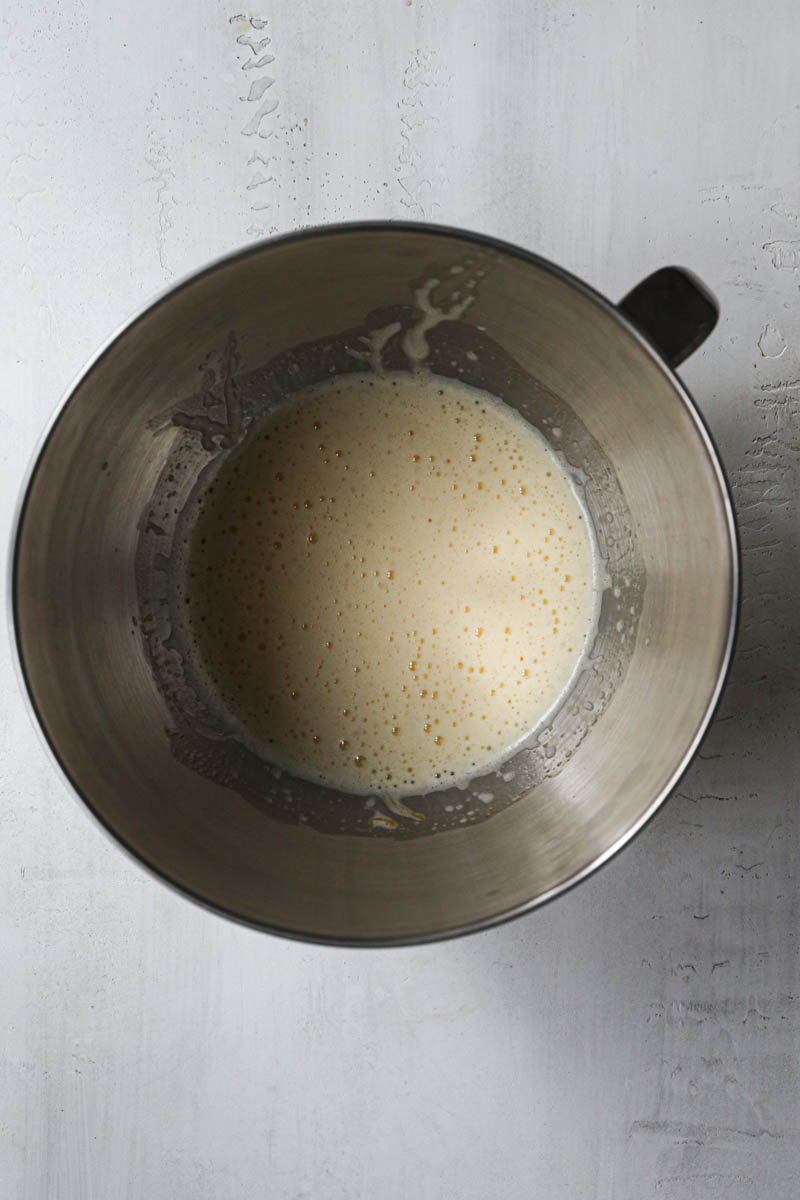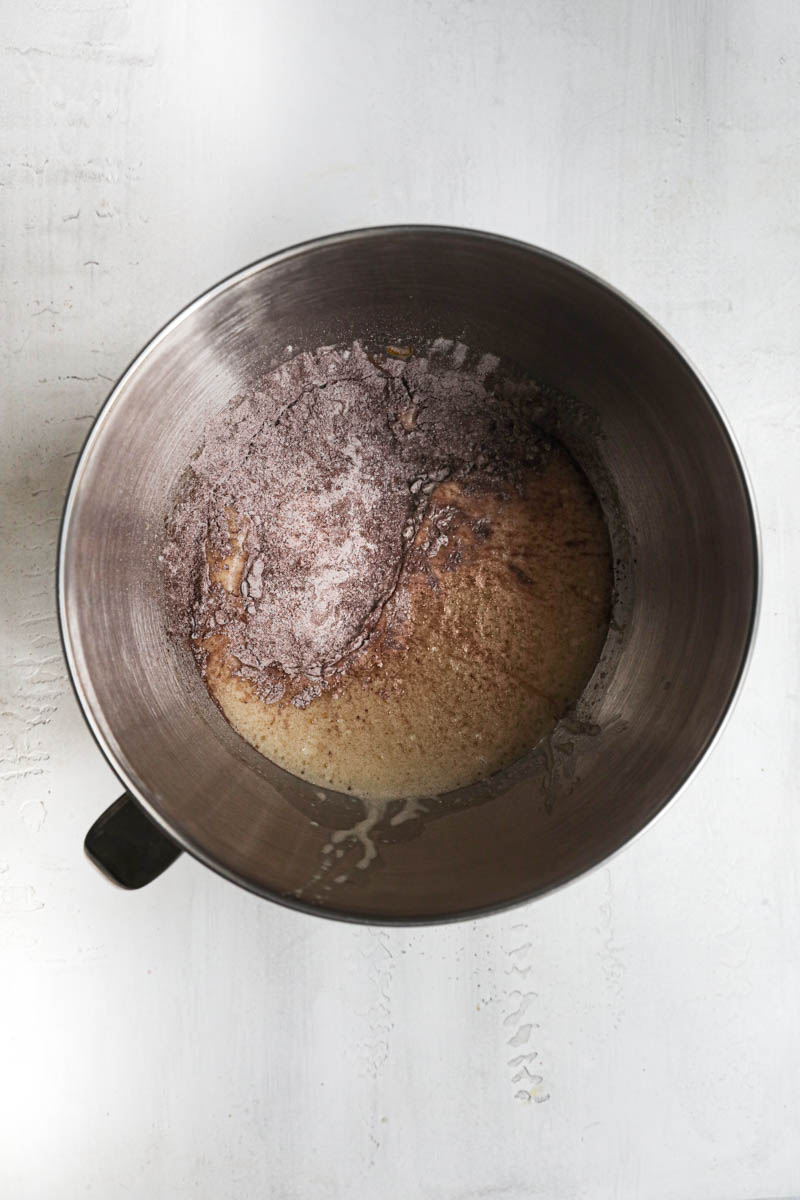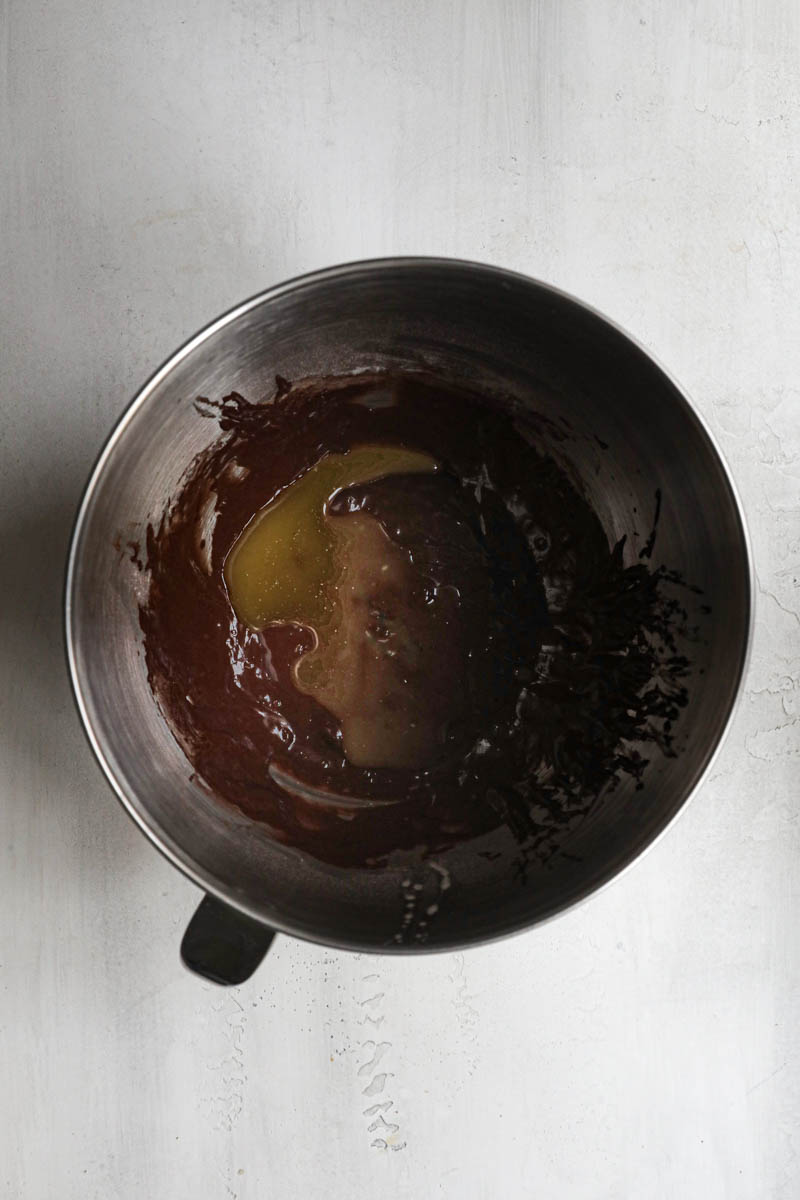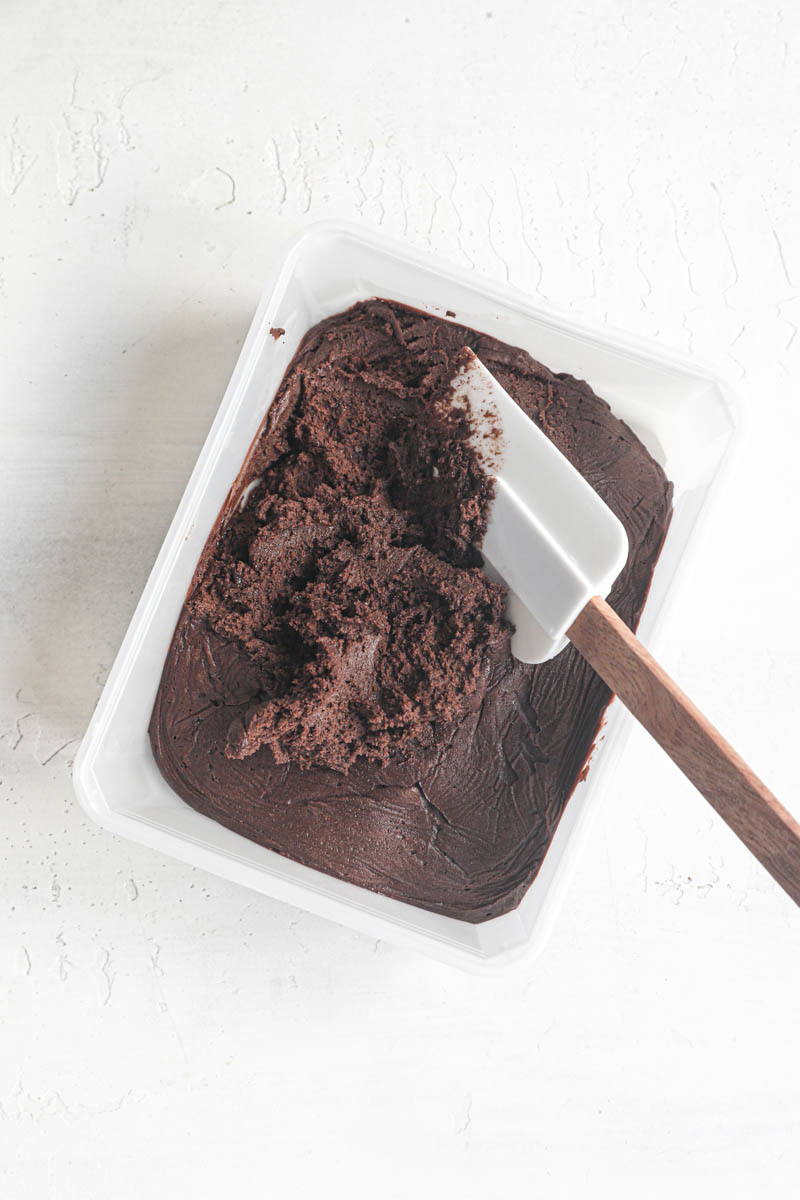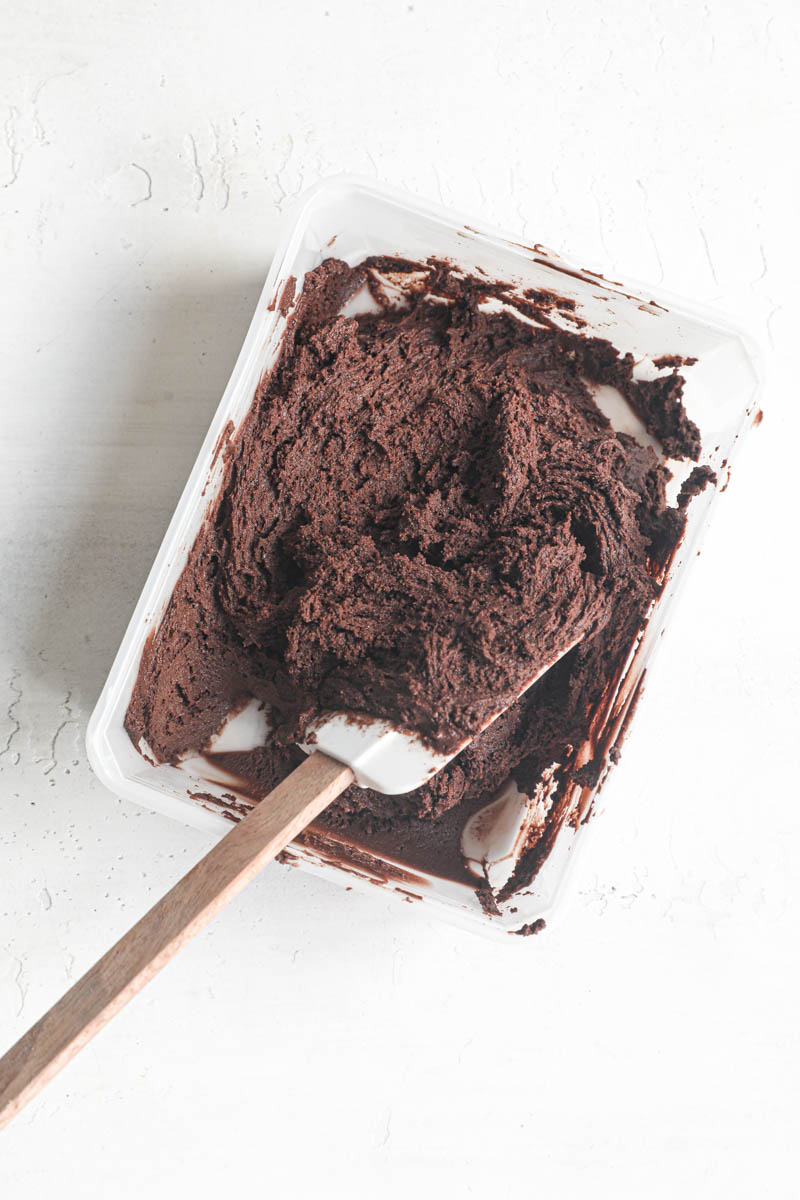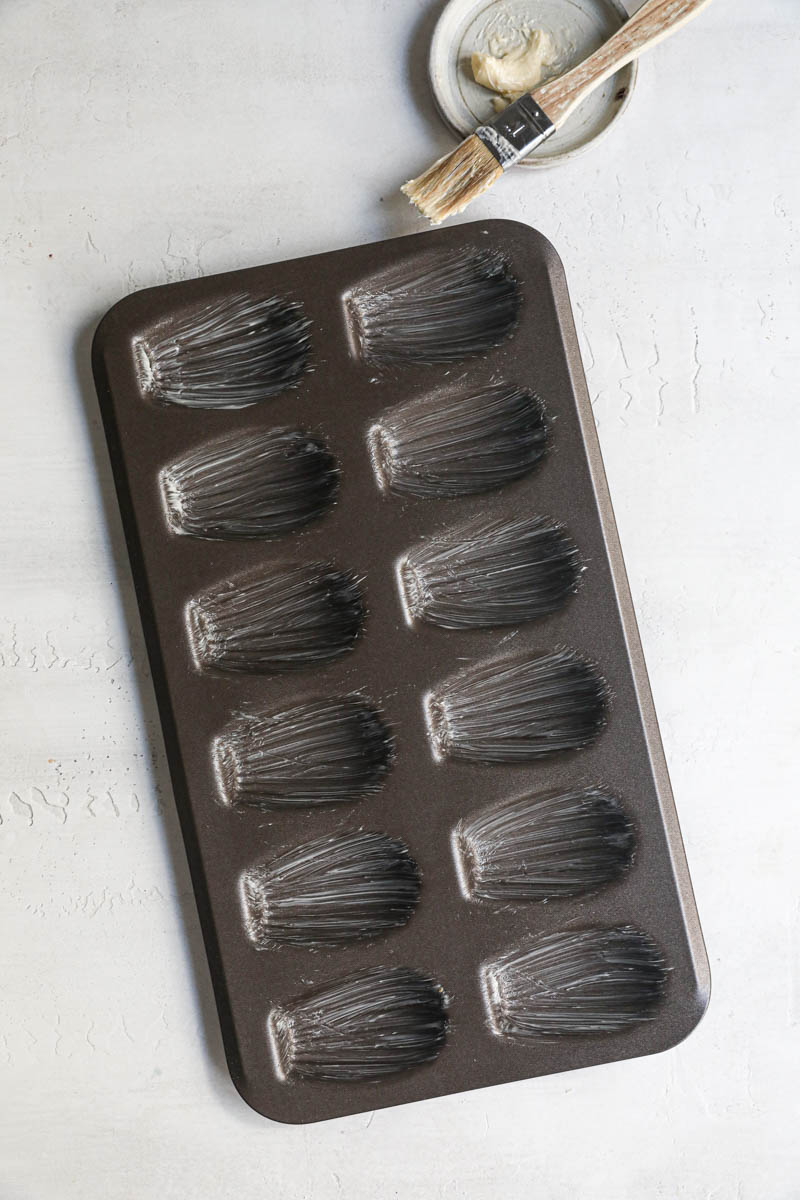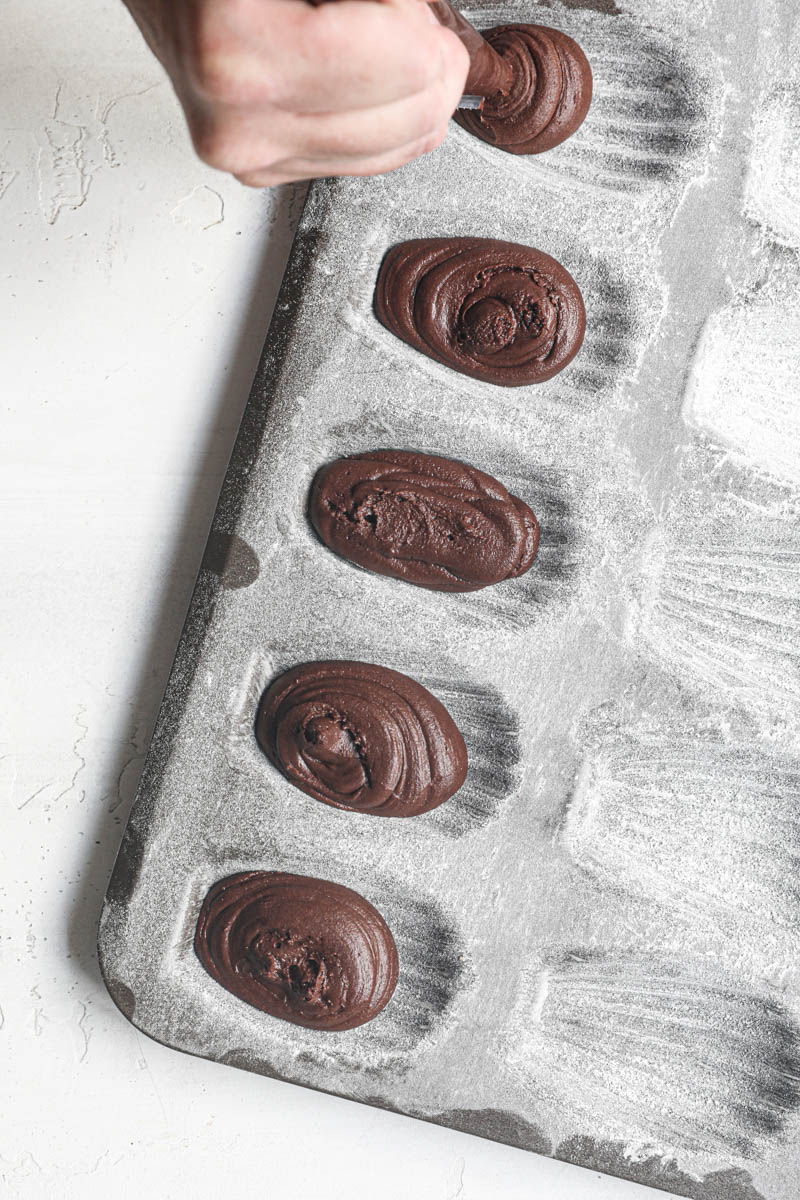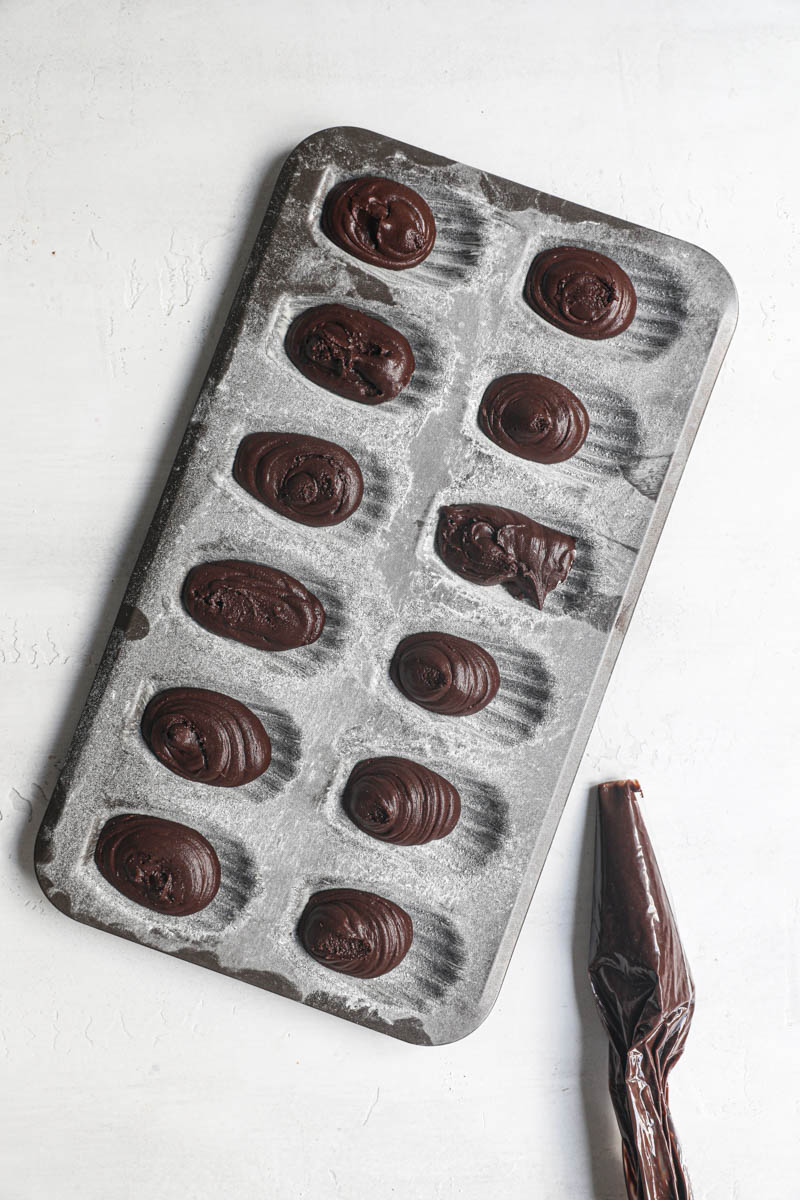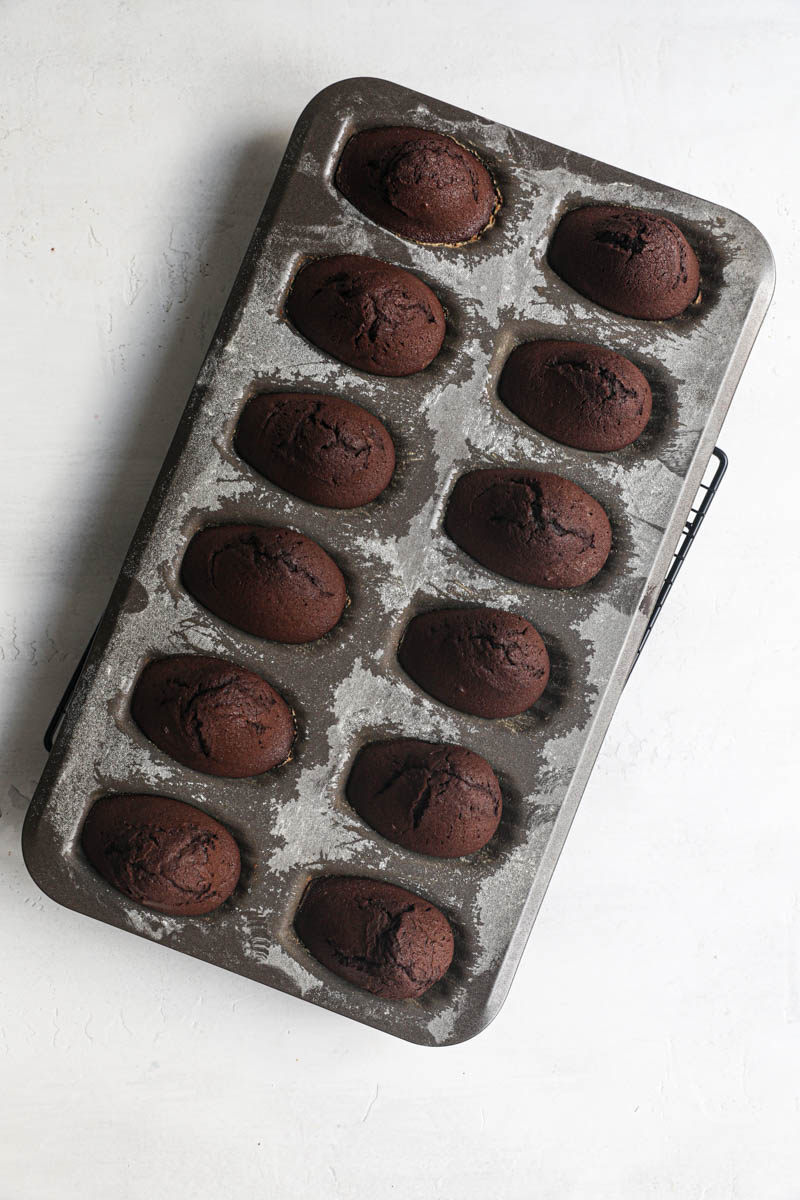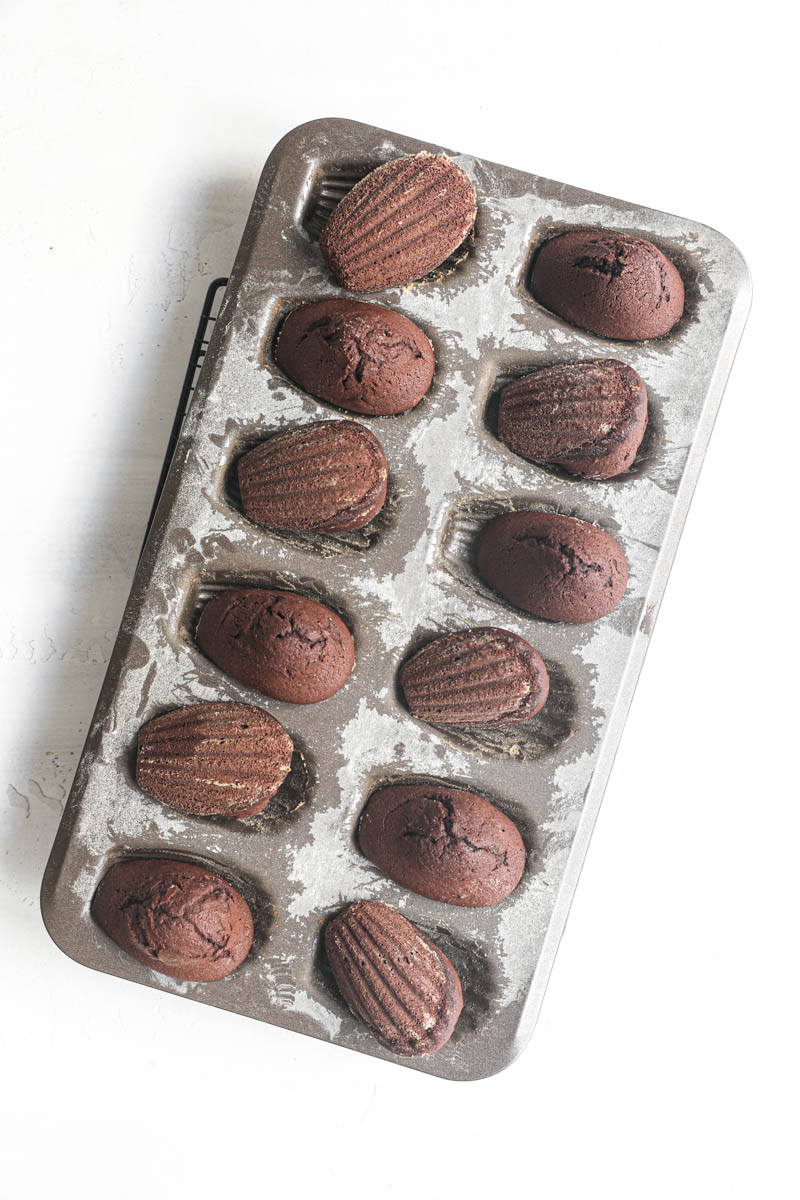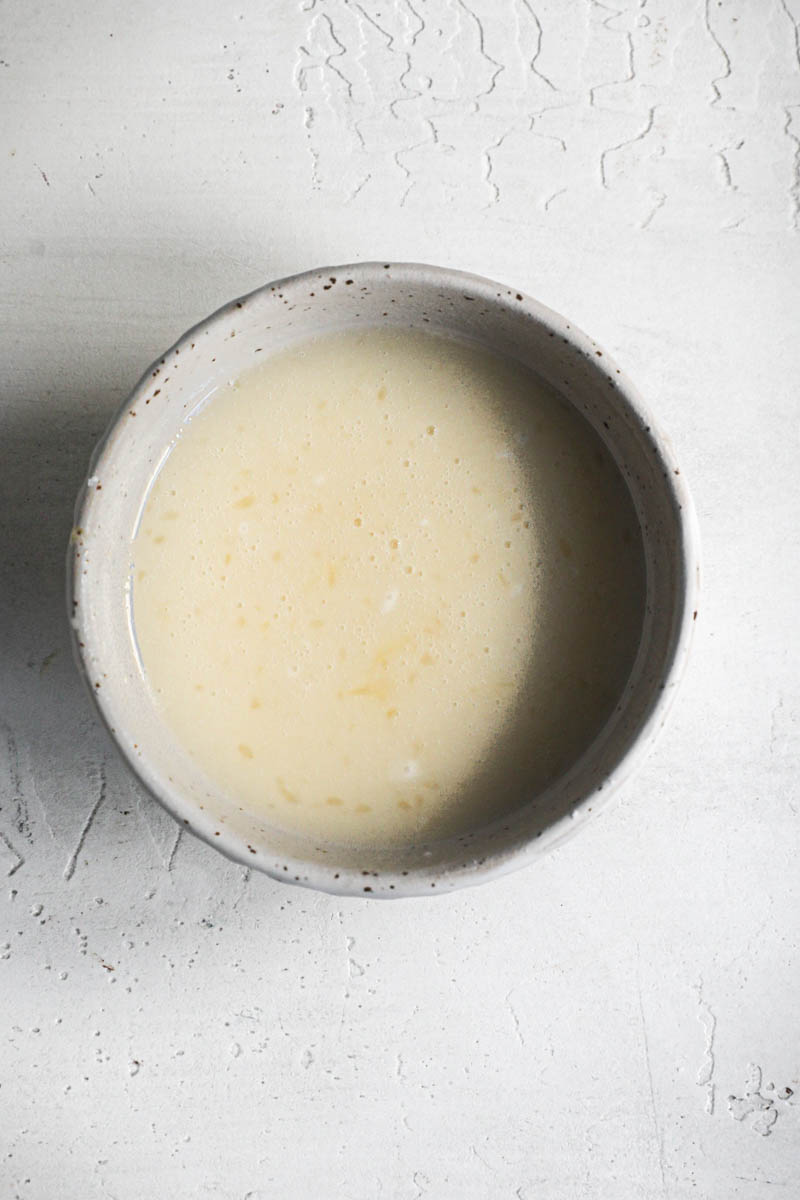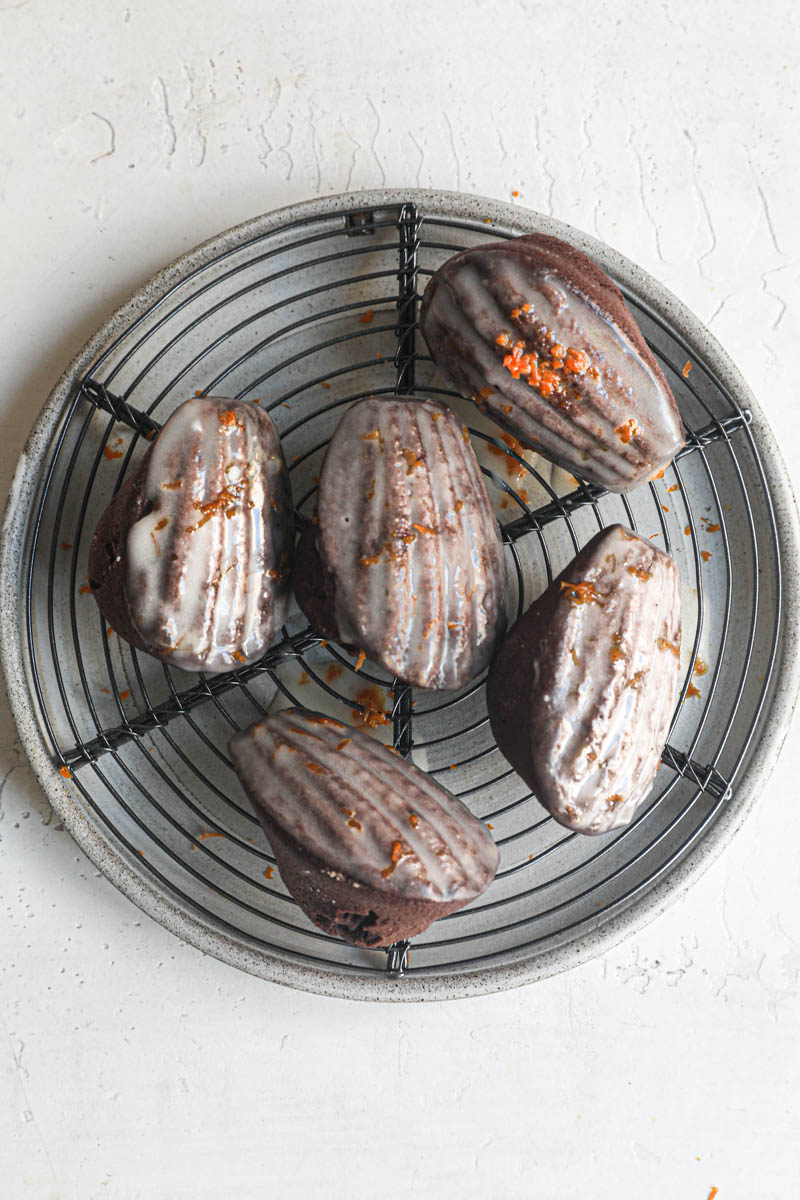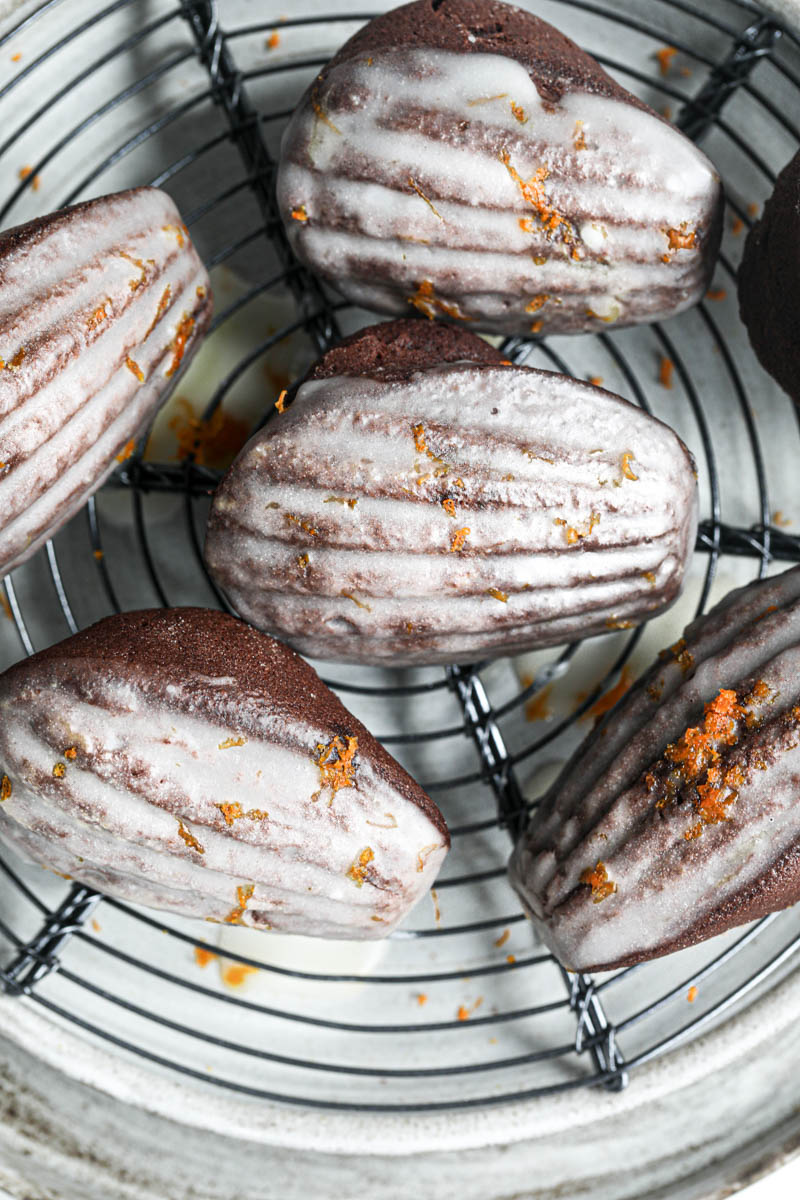 Recipe notes
This is a simple mixture, don't over whisk the batter.
Make this chocolate madeleine batter using a stand mixer and add the ingredients one after the other in the order called for in the recipe.
Make sure each ingredient has been properly incorporated into the batter before mixing in the next ingredient.
Butter must be added to the batter melted at 65 C° (150 F)
Butter must be added into the batter delicately.
The batter must rest in the refrigerator for 24 hours before baking the chocolate madeleines
Fill each madeleine shell up to 2/3 of the rim using a piping bag.
Be sure to pre-heat the oven to 250 C° (480 F).
Baking time will depend from oven to oven, but between 6 to 7 minutes. These chocolate madeleines bake fairly quickly so stay close.
Madeleines can be removed from the oven when the bump has completely grown and they are baked through. You will notice that the bump initially forms but the madeleines are still not ready as the center is still not properly baked. Once they are slightly golden and they look set, you can remove the tray and touch one of the madeleines to see if they are completely cooked through.
Let the madeleines completely cool off over a wire rack before glazing them.
When making the orange glaze, be sure to add the juice into the sugar little by little until you obtain the desired consistency. This recipe makes a rather thin glaze, more on the liquid side; However, if you prefer it thicker, then add less juice than the recipe calls for.
To glaze, you can either dip each madeleine into the glaze – the shell side, or you can place them all over a wire rack and then pour the glaze over.
Grate fresh orange peel over them while the glaze is still fresh.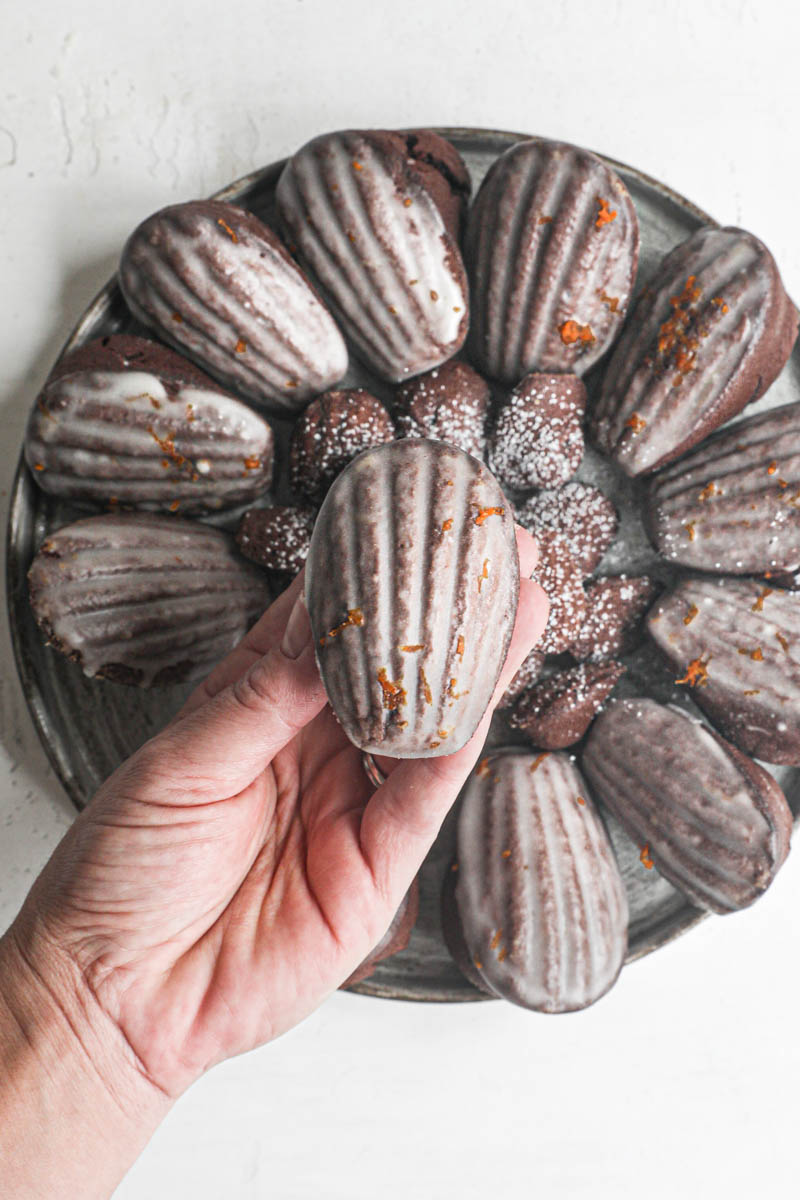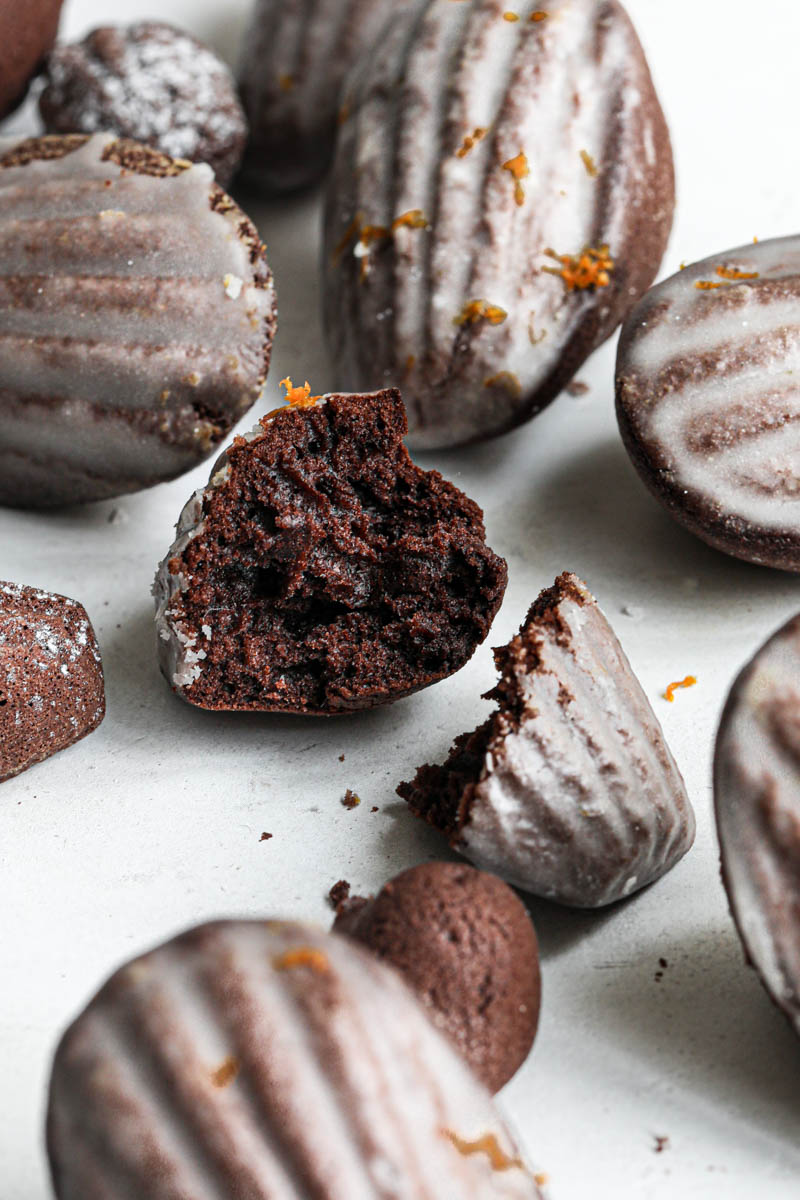 Expert notes
To butter the madeleine pan, use softened butter and a brush to make sure it is properly distributed. This will help the madeleines to develop their shape as they are baked.
I recommend using a piping bag to fill the pan to make it easier to equally distribute the batter; However, if you don't have a piping bag you can fill the pan using two small spoons.
Make sure you don't overfill the pan with the batter or the madeleines will not grow their bump in the oven. Each madeleine shell should be filled with approximately 25/28 g of batter.
Once you remove the madeleines from the oven, turn them over in the pan quickly, this will ensure they don't stick to it.
Make ahead
Chocolate madeleine batter: can be made up to 48 hours in advance and kept in an airtight container in the refrigerator, then bake as instructed in the recipe.
Orange glaze: has to be made on the spot, once the madeleines are ready to be glazed.
Storage tips
These orange glazed madeleines can be kept for up to 4 days at room temperature stored in an airtight container.
Freezer instructions
These chocolate madeleines can be frozen before they have been covered with the orange glaze. To do so, once they have completely cooled off, cover each madeleine in saran wrap then place in an airtight container and place in the freezer. They keep for up to 1 month.
To defrost: remove from the container (keep the saran wrap) and place at room temperature for about 4 hours. Then remove the wrap and proceed as instructed in the recipe.
Variations for this recipe
These chocolate orange madeleines can be made using any other citrus you like by simply replacing the orange this recipe calls for with the desired citrus.
You can fill these chocolate madeleines with Nutella orcreamy chocolate ganache. To do so make a small hole at the center of the madeleine (shell side) using a piping tip or a small knife, then pipe in the chocolate ganache and finally cover with the orange glaze. The glaze will seal the hole and keep the chocolate ganache inside the madeleine.
The ingredients used in all recipes on this site are measured using the metric system. I use a
scale
to be precise with my measurements and ensure good results. If you would also like to use a scale, here are some:
USA
,
Canada
,
UK
,
Australia
,
France
.
Subscribe to the newsletter
Chocolate Madeleines
Eggs

100 g

Sugar

75 g

Whole Milk

40 g

Flour

100 g

Cocoa Powder

25 g

Baking Powder

6 g

Butter

115 g
Orange glaze
Orange Juice

30 g

Powdered Sugar

145 g

Orange Peel

5 g
If you made this recipe I would really appreciate it if you leave a rating or comment below! Also, if you share on social media please use #cookwithbelula, I would love to see what you create!