One of the first things I learned in pastry school was how to make Madeleines. It turns out it is pretty simple and easy to bake these little shell shaped cakes; that's why we learned how to make them early on in the program!
What are Madeleines?
Madeleines are traditional French cakes shaped as small shells. This rare form is obtained thanks to special molds they are baked in: pans with shell-shaped depressions. They taste like pastry heaven: a mix of lemon and butter! Madeleines are commonly served as an afternoon snack in France (l'heure du goûter).
They are made with:
Eggs
Honey
Milk
Flour
Sugar
Lemon
Baking powder
Butter
How to make Madeleines?
Madeleines are easy to make. Start by mixing the flour, baking powder and salt and set aside. Melt the butter. Warm the milk and add the honey.
Using a stand mixer (or by hand using a whisk) with the whisk attachment mix the eggs, the zests of half a lemon and the sugar until the mixture has thickened and changed color to a pale yellow.
Add in the flour/baking powder/salt mixture into the egg/sugar/lemon mixture. Add the warm milk with the honey and mix until incorporated.
Add the warm melted butter to the batter until fully incorporated.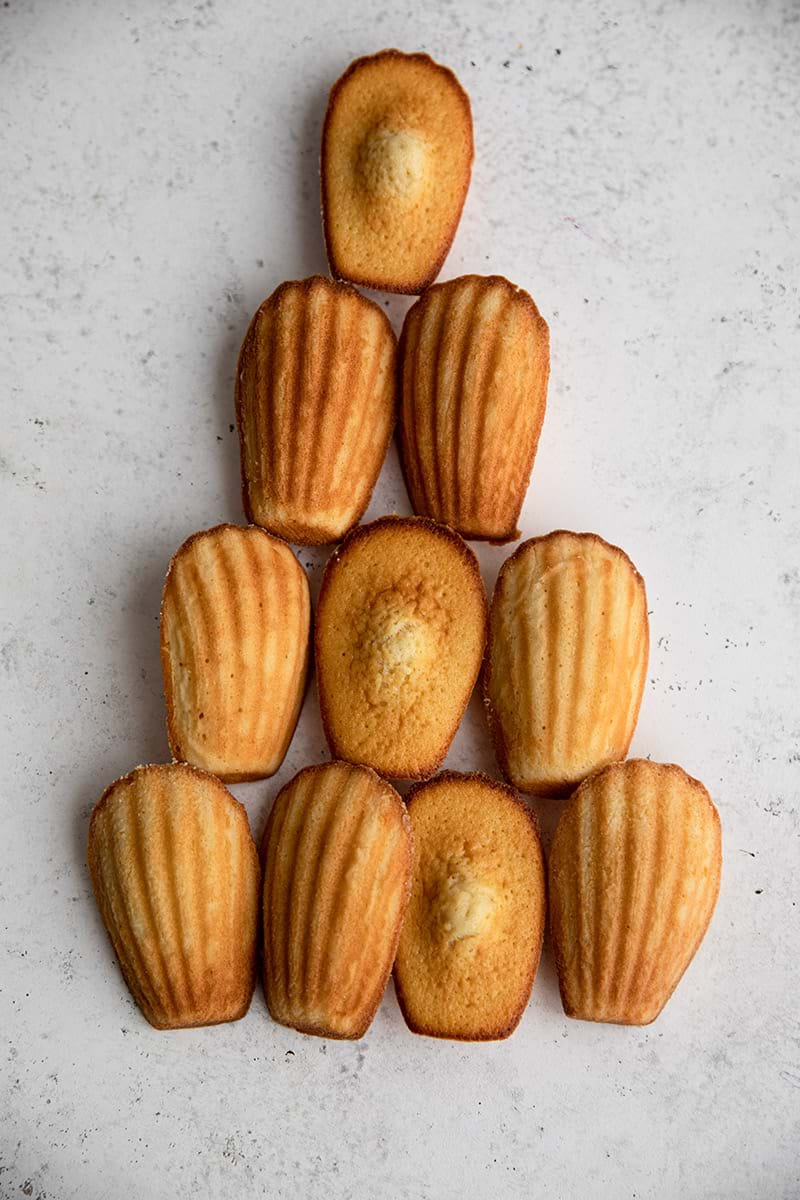 Transfer the batter to plastic container and refrigerate for 24 hours. This is important because it will help the madeleines develop their famous hump. You can even keep the batter for 2 days in the refrigerator.
Baking the Madeleines
Butter the molds evenly and generously. Then flour the molds and remove all excess flour by returning the pan.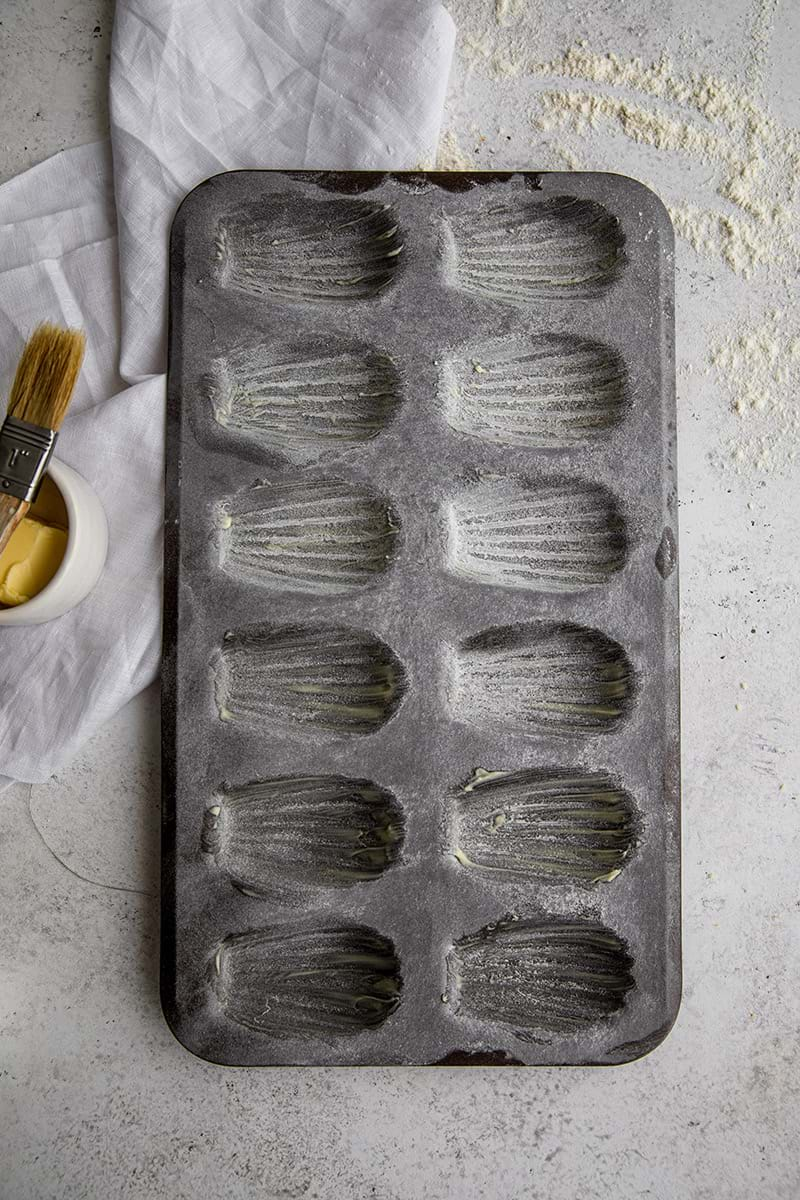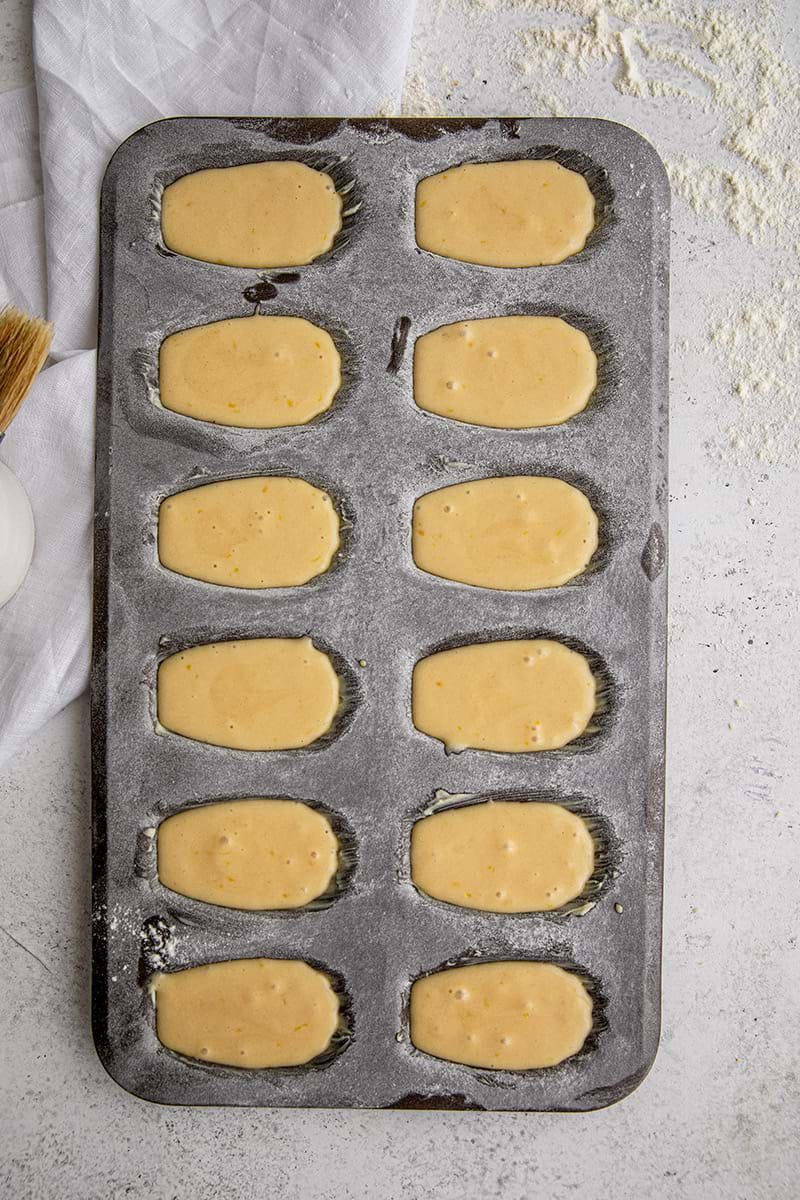 Pre-heat the oven to 180 degrees Celsius (360 F) and put a empty baking sheet in the lower part of your oven. This will also help to develop the hump because of the thermic shock they will get once you put them in the hot oven on top of very hot surface. Making the temperature rise fast.
Fill the Madeleine molds with the batter using a piping bag or a spoon. Don't over garnish the molds because the batter will not rise in the oven 😊.
Bake for about 10 minutes. Until they are golden, and the hump has developed.
I turned around my baking sheet halfway through baking because my oven does not cook evenly. I waited until the bump had developed in all the madeleines before turning it around!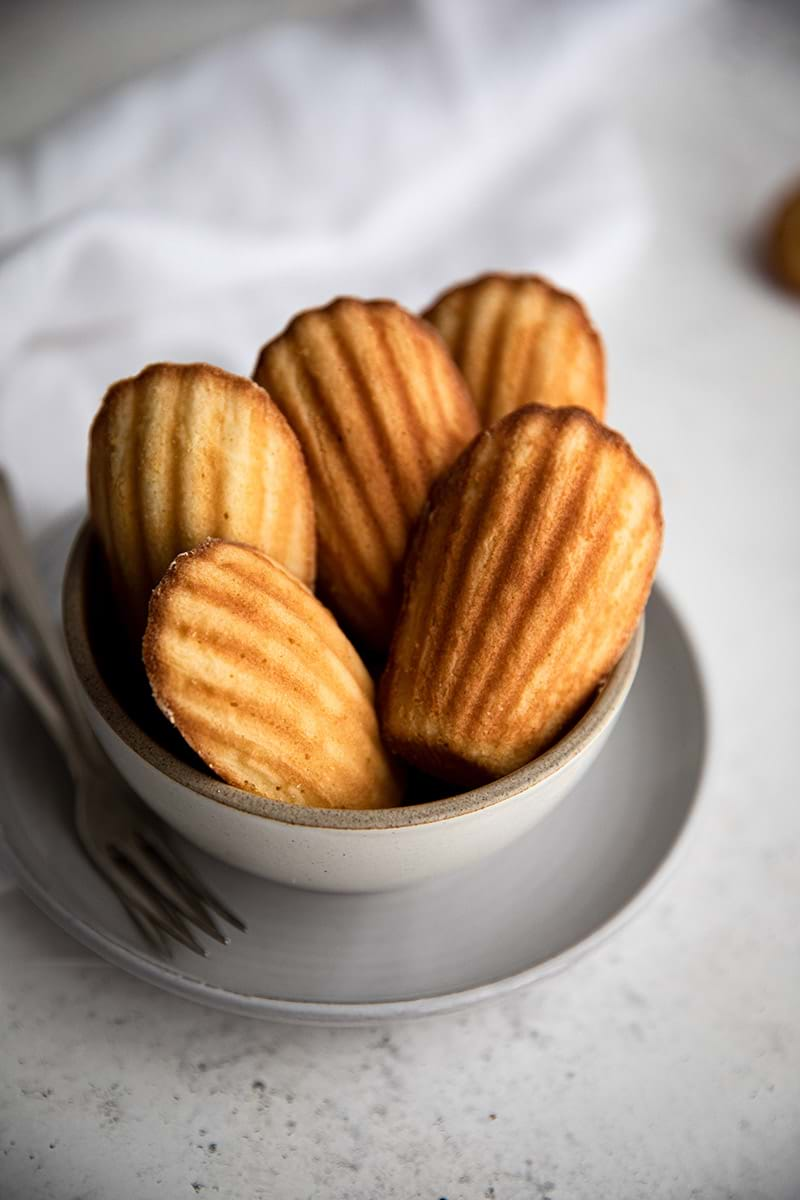 Can you make Madeleines without a madeleine pan?
You can use muffin molds for example. They will no longer have their special shape, but they will taste as real French Madeleines: buttery and lemony. Don't let the lack of a Madeleine pan stop you from making this super easy and delicious treat.
Freezing Madeleines
I wouldn't freeze madeleines. They are better eaten when freshly baked. If you must freeze them, do so as soon as they cool off. You should properly wrap with plastic wrap each madeleine to keep the moisture.
How long can you keep Madeleines?
You can keep them in a hermetic container for about 4 to 5 days. That is if you can resist not eating them all first!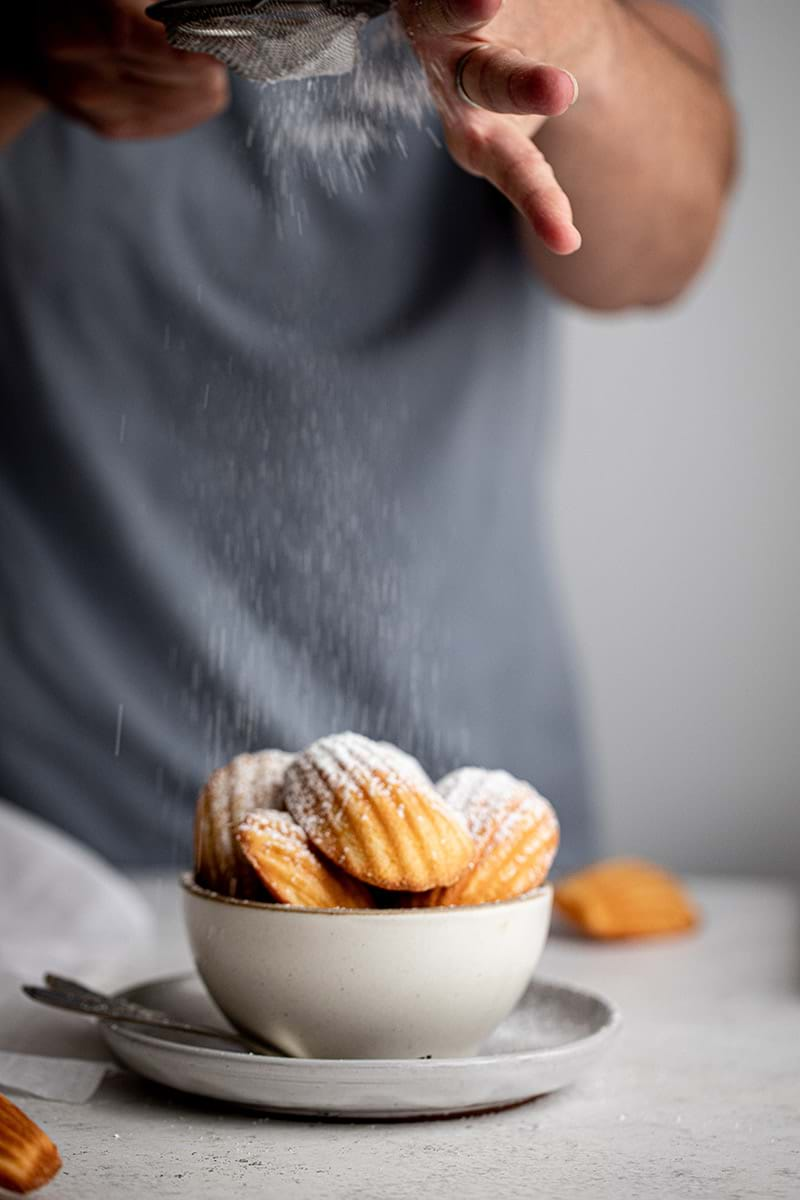 If you made this recipe I would really appreciate it if you leave a rating or comment below! Also, if you share on social media please use #cookwithbelula, I would love to see what you create!