My husband's favorite dessert is panna cotta. It was one of the things we made on one of our first dates, and it was good. Ever since that day, I went on a quest to find the perfect Panna Cotta. Many, many tests later this recipe came to exitance. The winner: my vanilla bean panna cotta. My official tester says it is the best he has ever had, and he has tried a lot of panna cotta. Probably not the most objective judge, but I think he is onto something! Hope you love it as much as he does!
What is panna cotta?
Panna cotta is a traditional Italian dessert that literally means cooked cream in that language. It is a no bake dessert made with cream, sugar and thickened with gelatin. You can flavor it with almost any aroma you can think of. Like chocolate, coffee, lavender, cardamom, or vanilla. This is an open-ended list: the sky is the limit.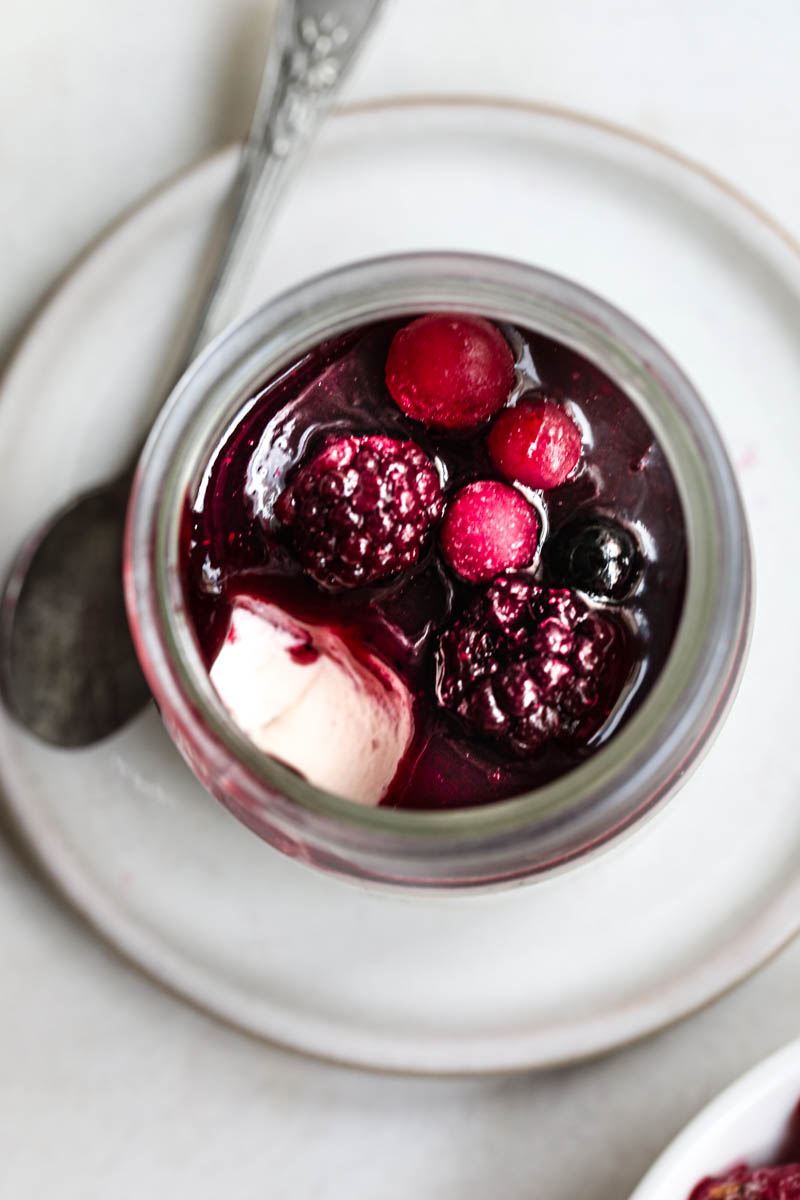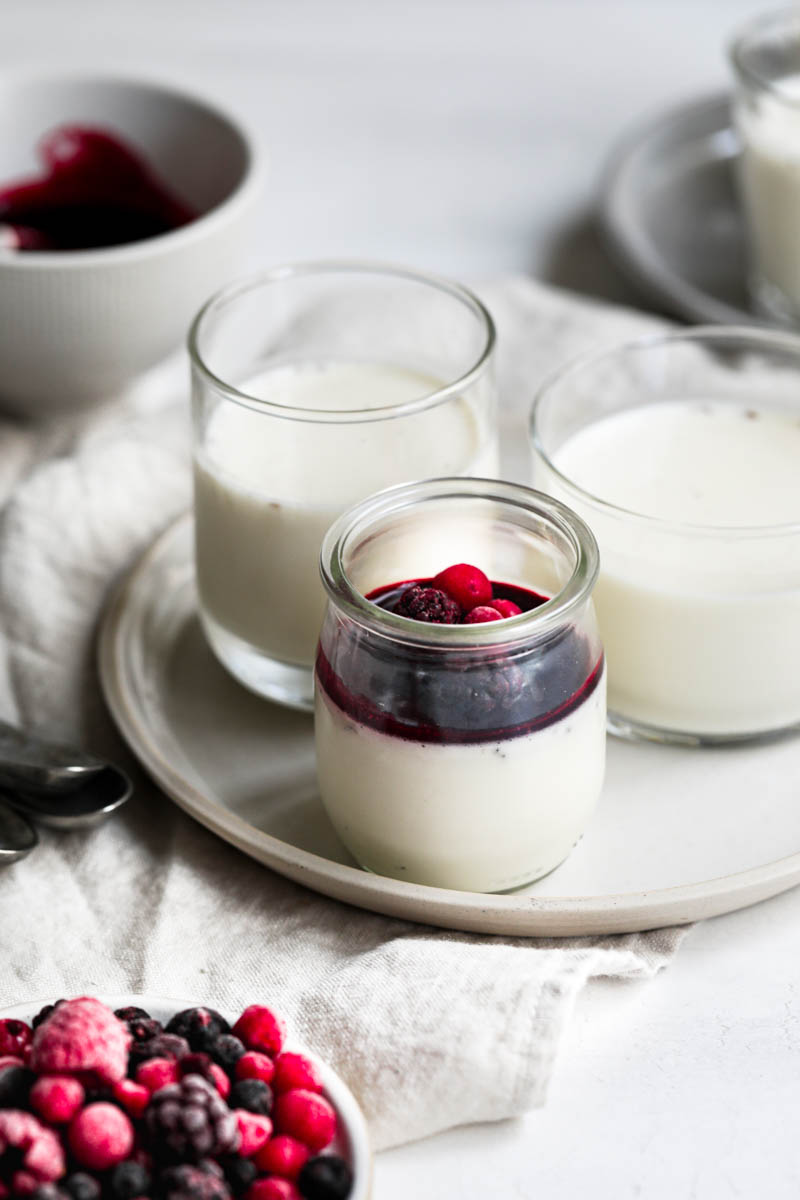 What molds to use to make this vanilla panna cotta?
There are 2 options when it comes to Panna cotta that will determine your choice of mould. Either you decide to:
Unmould this no bake dessert and serve it as you would a small individual cake, on a small plate. Or,
You don't unmould it, and you chill the panna cotta directly on the cups, or glasses where you will be serving it. Like a mousse.
For scenario number 1 choose a mould that's going to be easy to unmould, like an individual silicon muffin mold I like to use.
For scenario number 2, you can use pretty glasses you have at home, old yogurt containers, or a mix and match, as I did.
Note: if you are planning on unmolding your panna cotta you must grease the molds, or you will never get it out! Use baking spray or melted butter if you don't have any spray.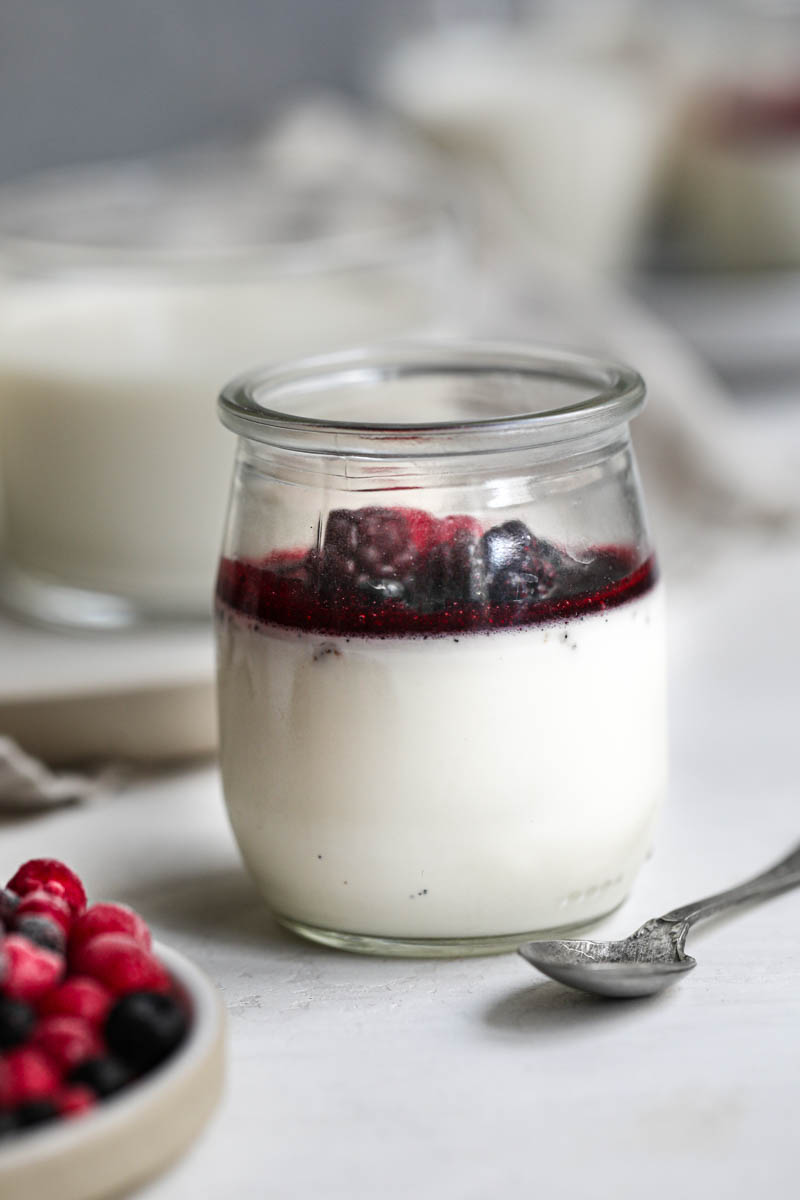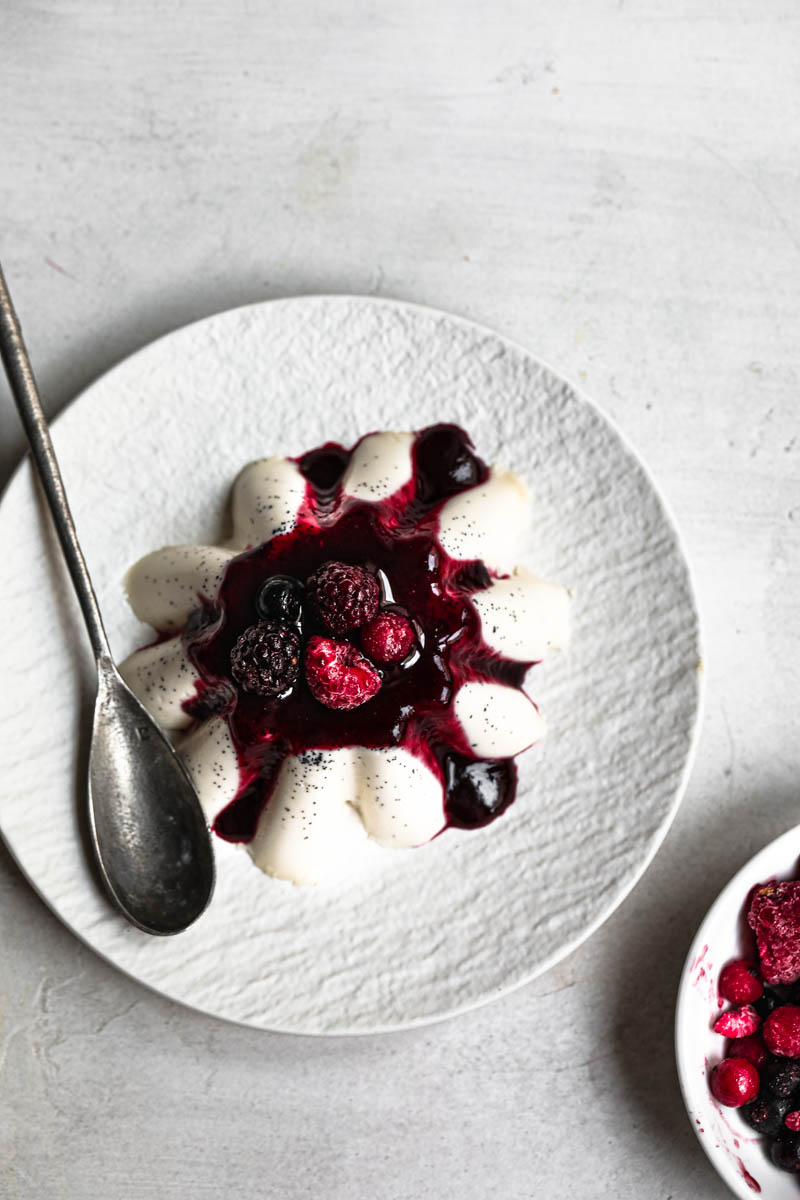 How to make panna cotta?
Prepare the containers or molds where you will be chilling the panna cotta. Remember to grease the moulds if you are planning to unmold the panna cotta.
Soak the gelatine leaves in a bowl with cold water (if necessary, add some ice cubes).
In a small pan bring the milk to a boil over medium heat. Set aside. Once the gelatine is properly hydrated squeeze it for any excess water and add to the hot milk. Whisk until combined. Set aside.
In a pot combine the heavy cream, the scrapped vanilla bean, the powdered sugar, and the granulated sugar. Whisk to combine.
Over medium heat and whisking constantly bring to a simmer and remove from heat as soon as the cream starts making small bubbles.
Pour the milk/gelatine mixture onto the cream/sugar/vanilla mixture and whisk to combine. Cover with plastic wrap and let the vanilla infuse the mixture for half an hour.
Fill your moulds using a ladle. Let the panna cotta cool down at room temperature. Cover with plastic wrap and refrigerate overnight.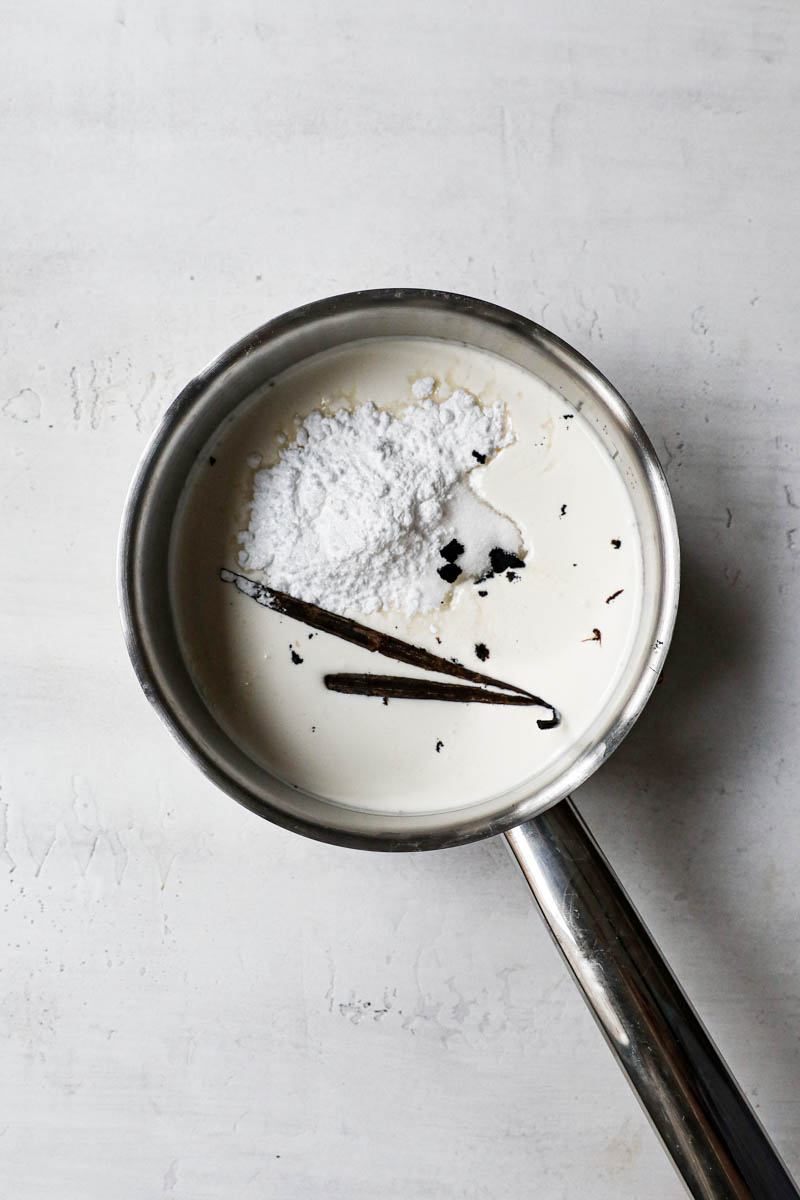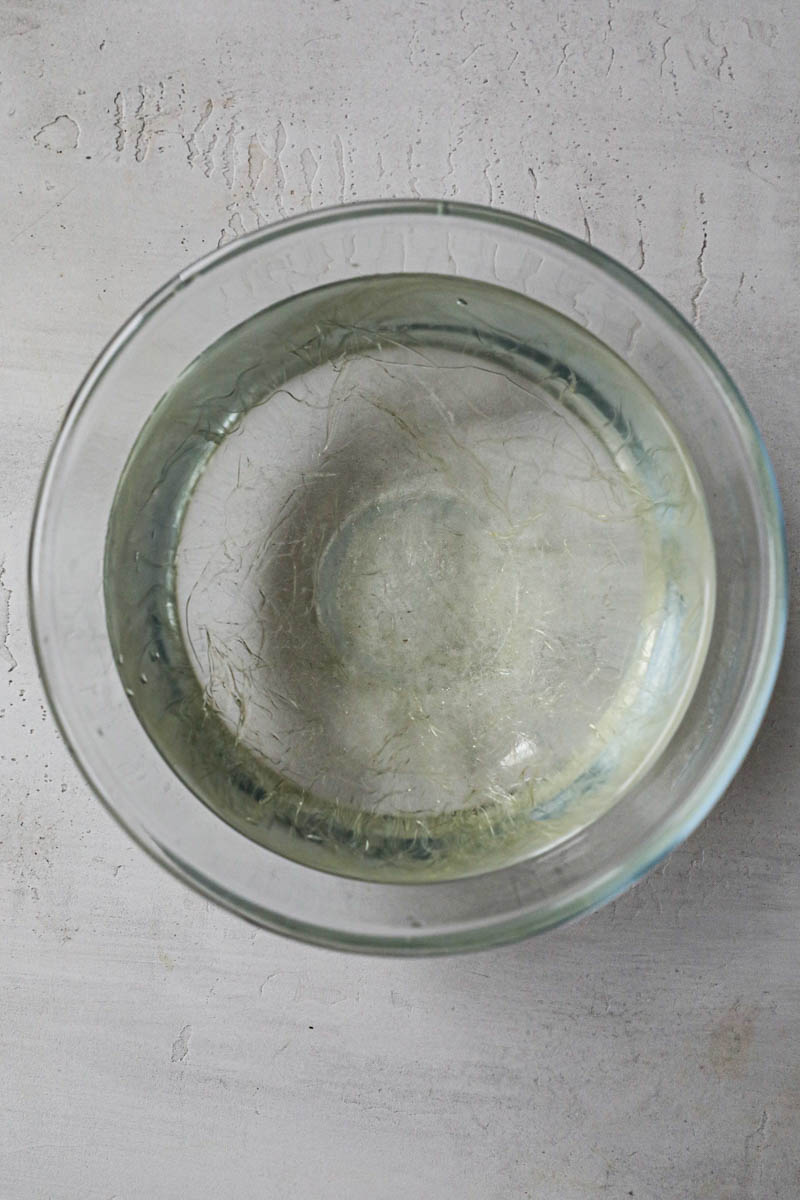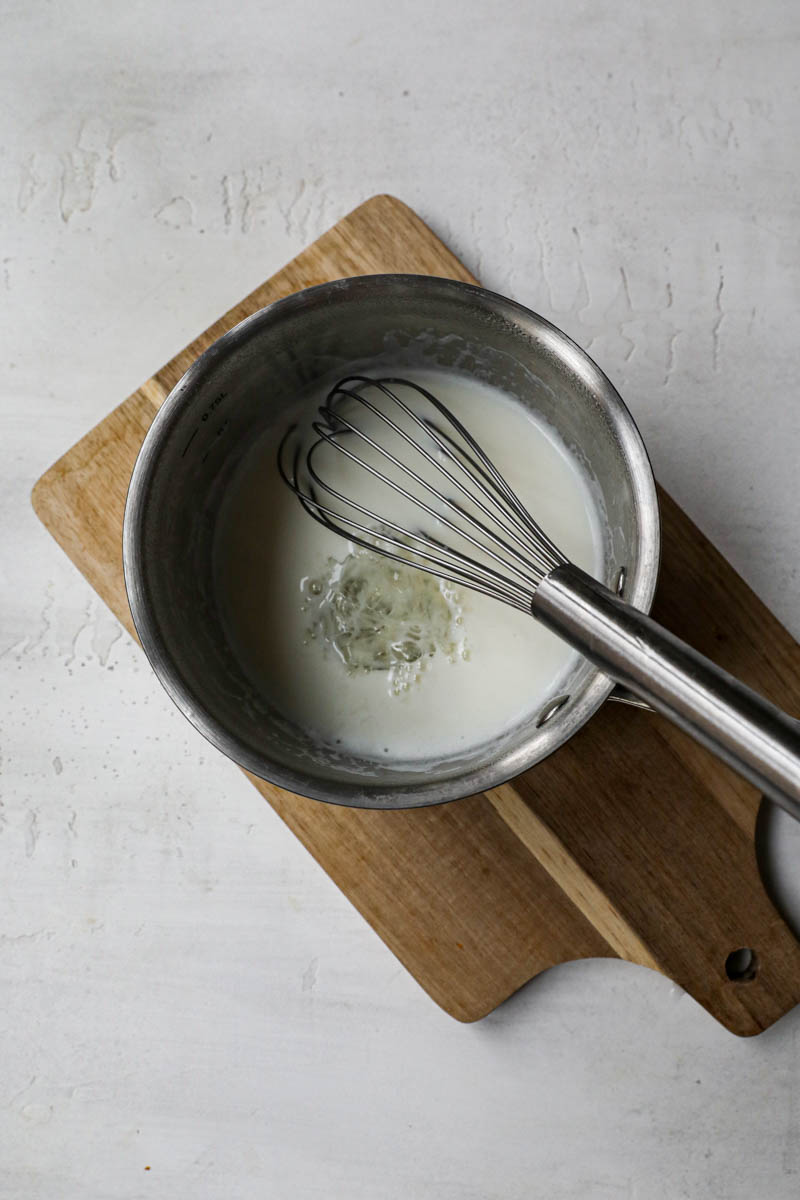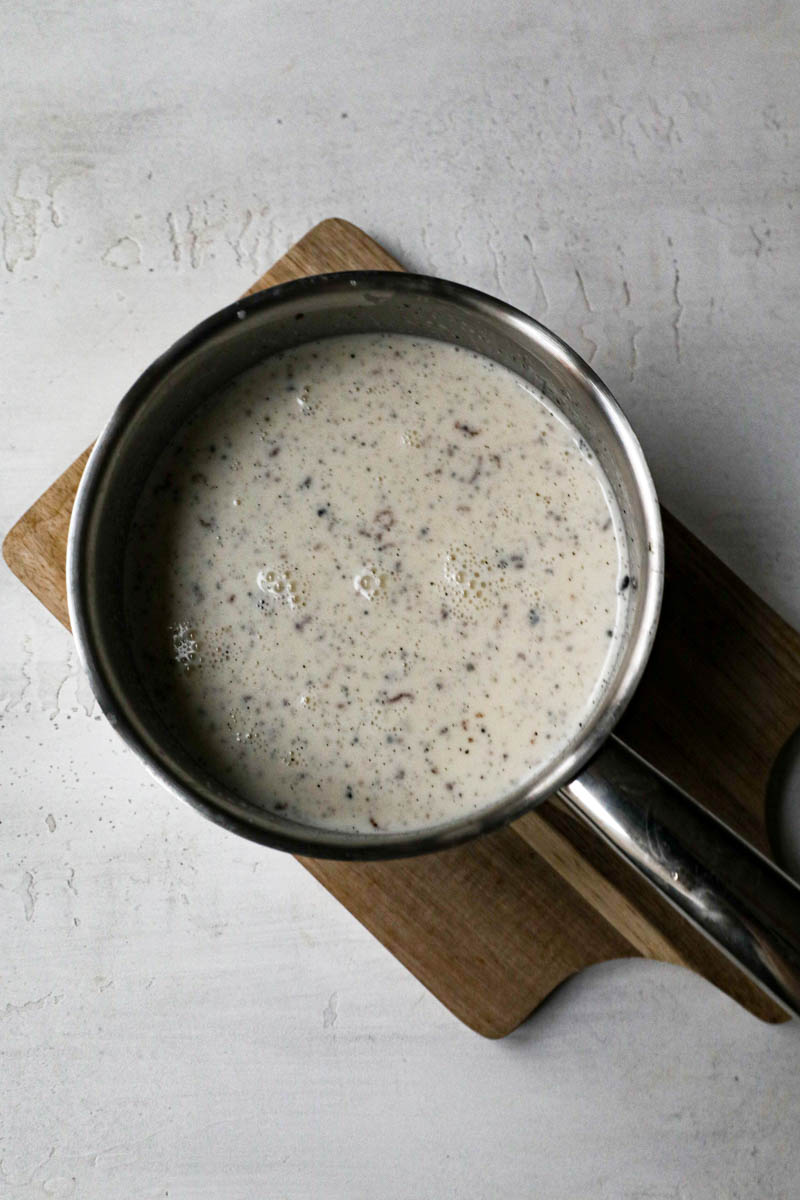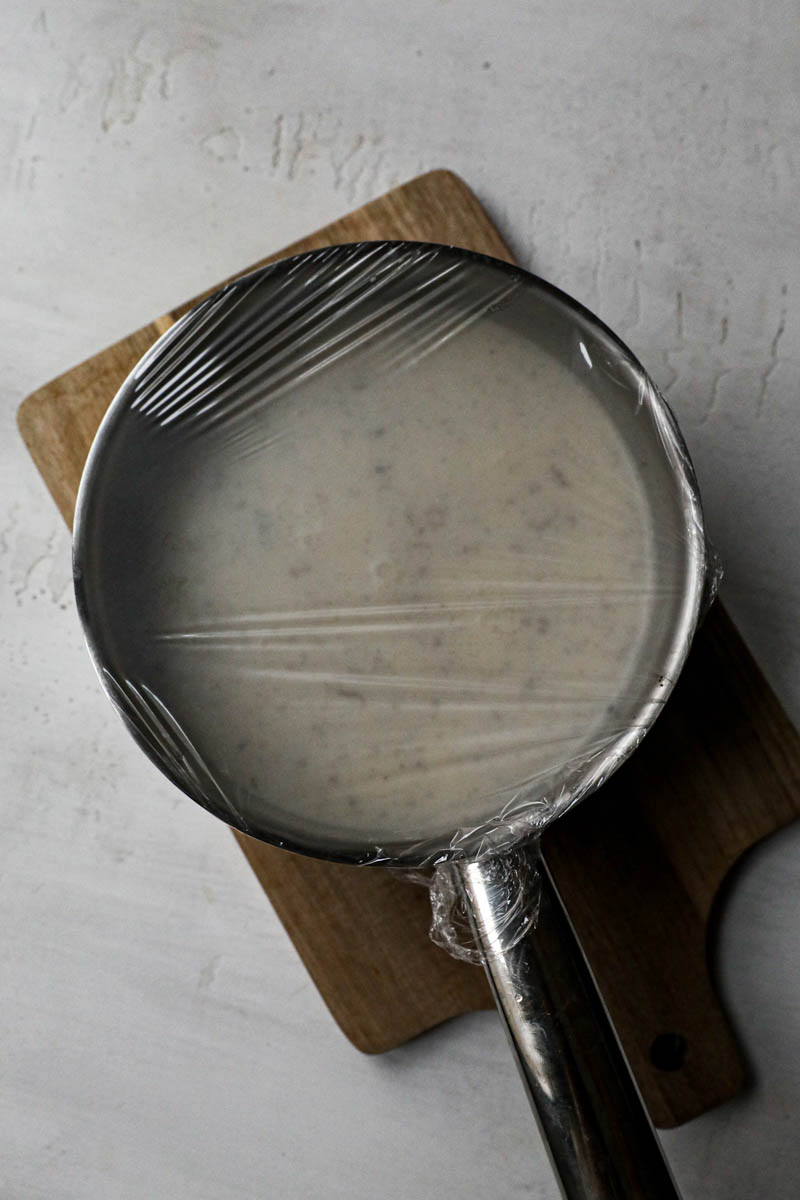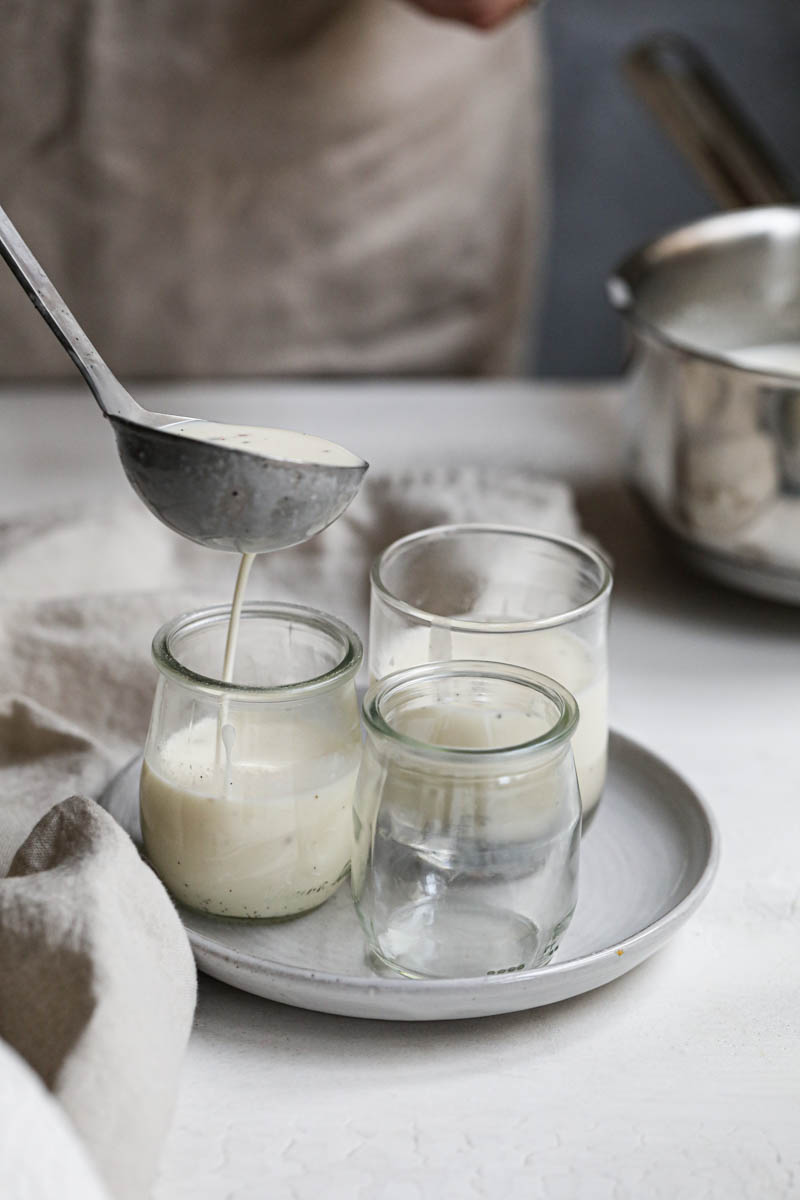 How long does panna cotta keep?
You can keep this no bake dessert in the refrigerator for up to 1 week.
A note on gelatine
The recipe instructions consider you will be using gelatine leaves.
If you use powdered gelatine the hydration process is a little different. In this case you must:
Add 2 tablespoons of warm water to the gelatine and mix until it has dissolved.
Then follow the instructions to add the gelatine to the panna cotta mixture.
How to make berry sauce for this panna cotta recipe?
Super easy to make this berry sauce, it takes no more than 10 minutes. You simply must:
In a small pot mix the berries, the sugar, and the lemon juice. Bring to boil and cook for a 2/3 minutes.
Remove from heat, blend, and strain.
Transfer onto a plastic container and let it cool down. Refrigerate until you are ready to use.
Note: If you don't want to strain the sauce this is also fine. I prefer it smoother, but that's completely up to you.
You can use either fresh or frozen berries.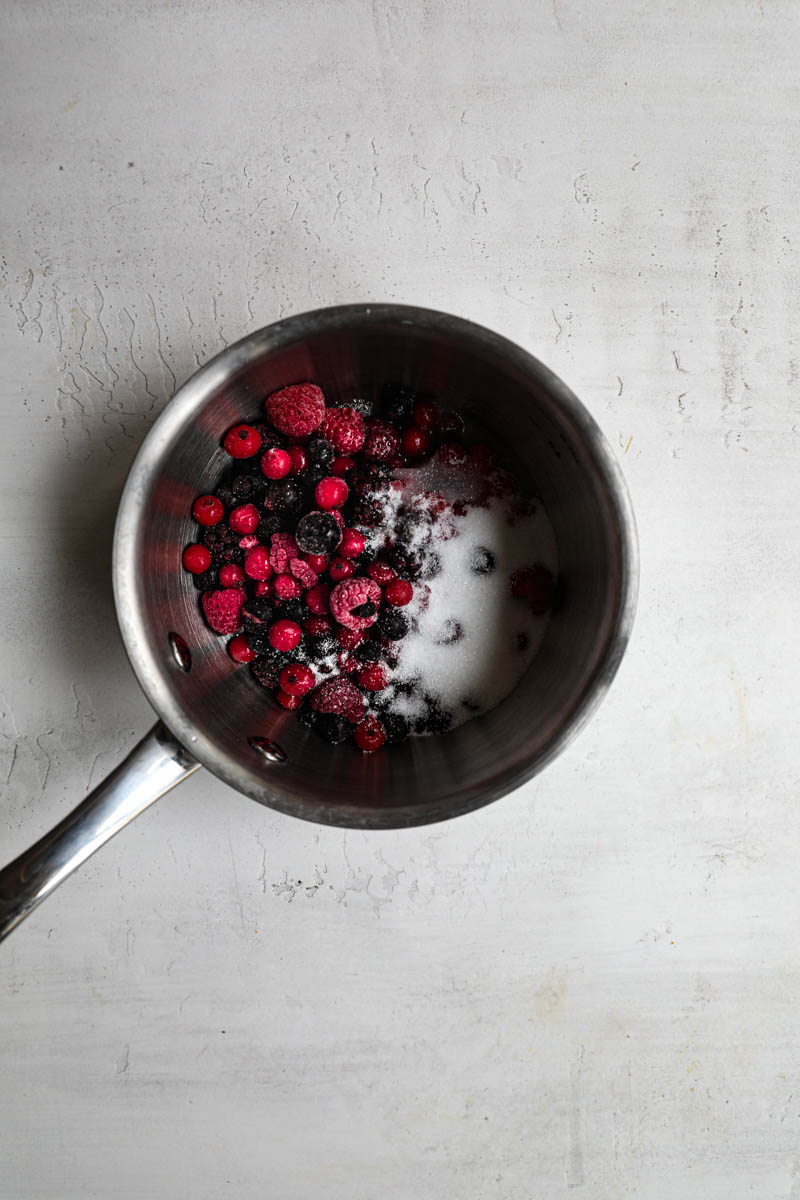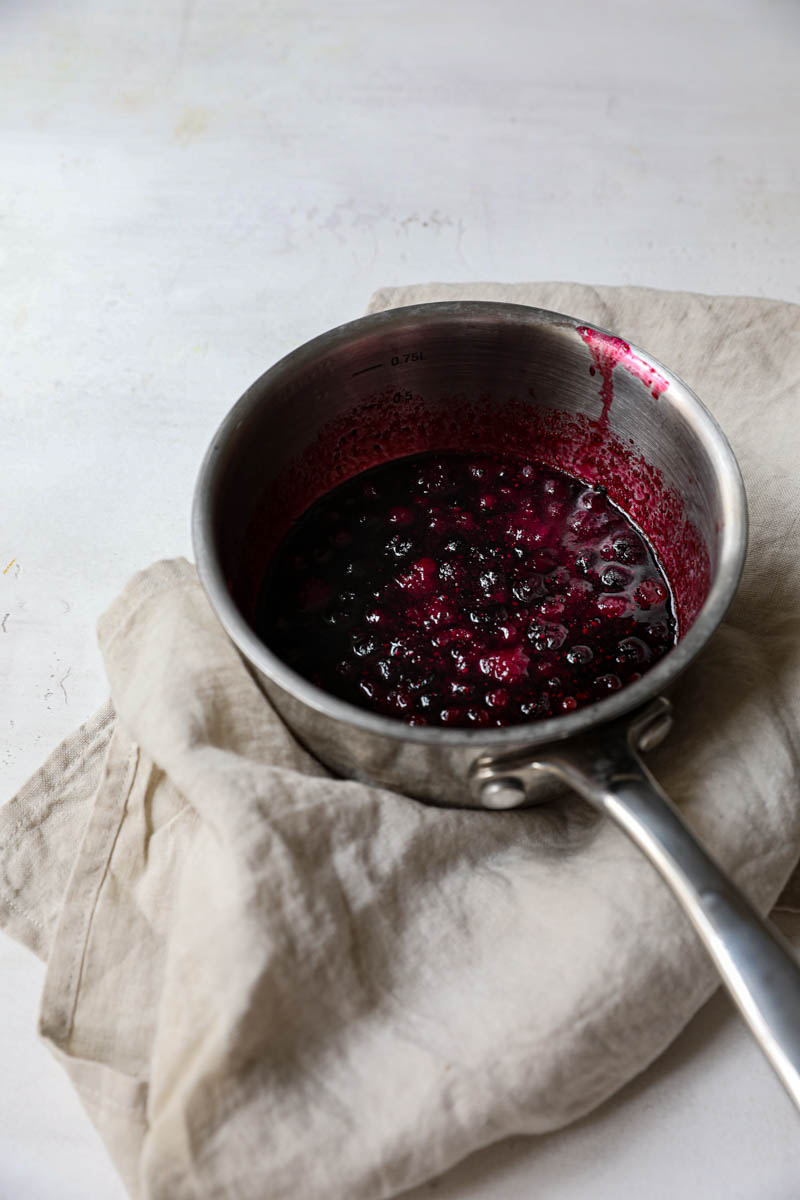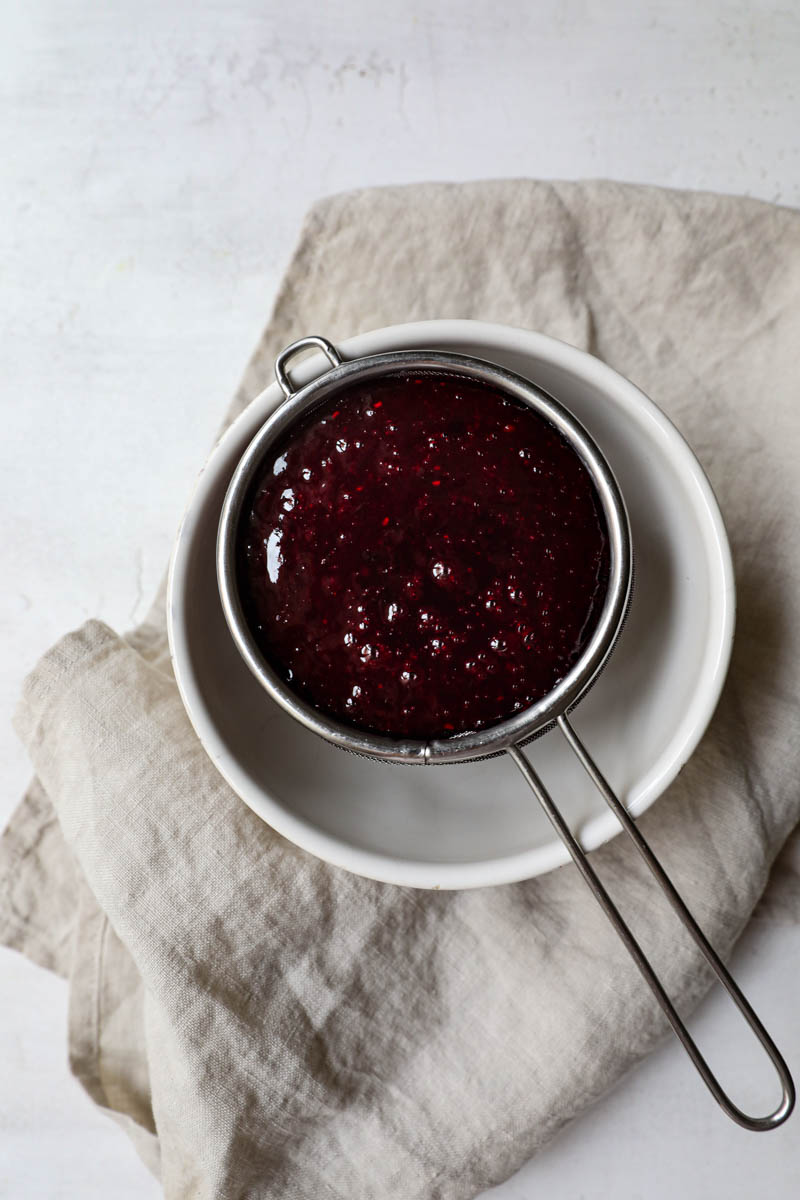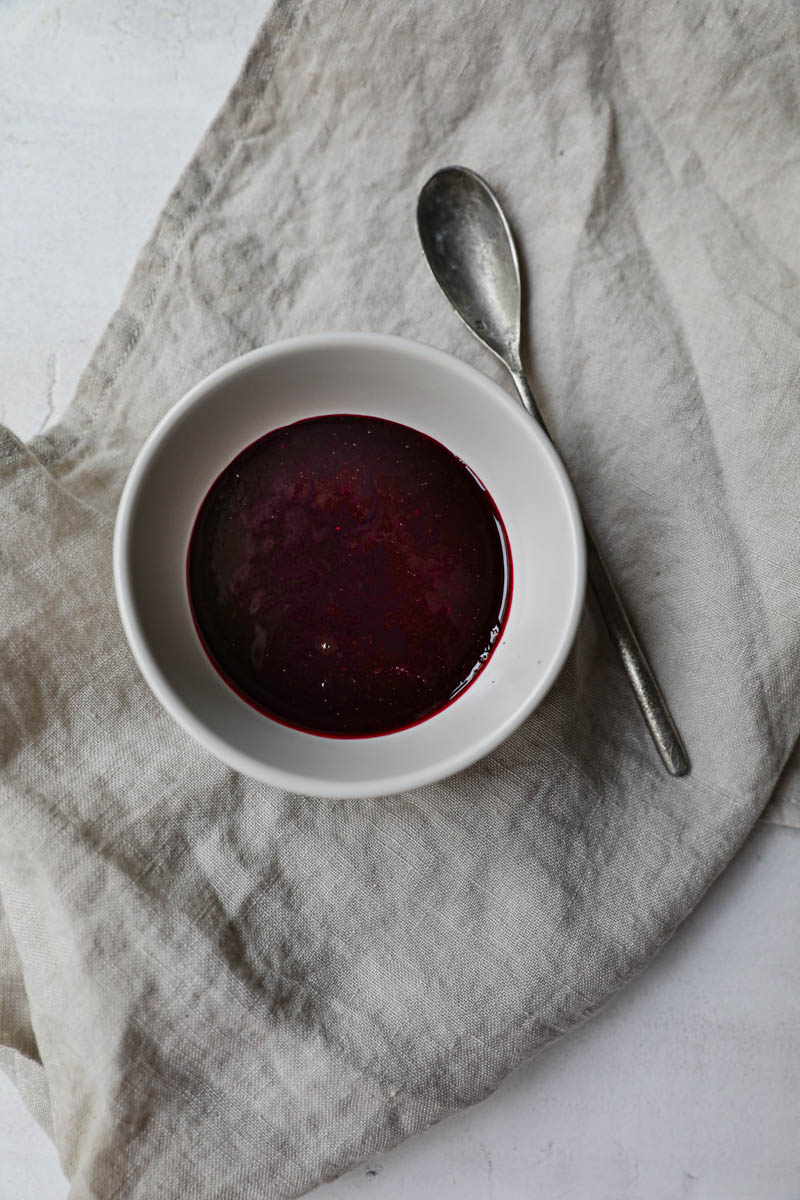 How long does can you keep berry sauce?
It will last for about two weeks in the refrigerator stored in an airtight container.
It keeps for a month in the freezer stored in an airtight container.
To defrost: place in the refrigerator for 24 hours.
How to serve Vanilla Panna Cotta?
When you are ready to serve this no bake dessert:
Either unmould onto a plate and drizzle with the berry sauce and add some fresh berries. Or,
If you decided to serve it in small glasses or ramequins, top the panna cotta in each glass with two spoonful of berry sauce. Add some fresh berries.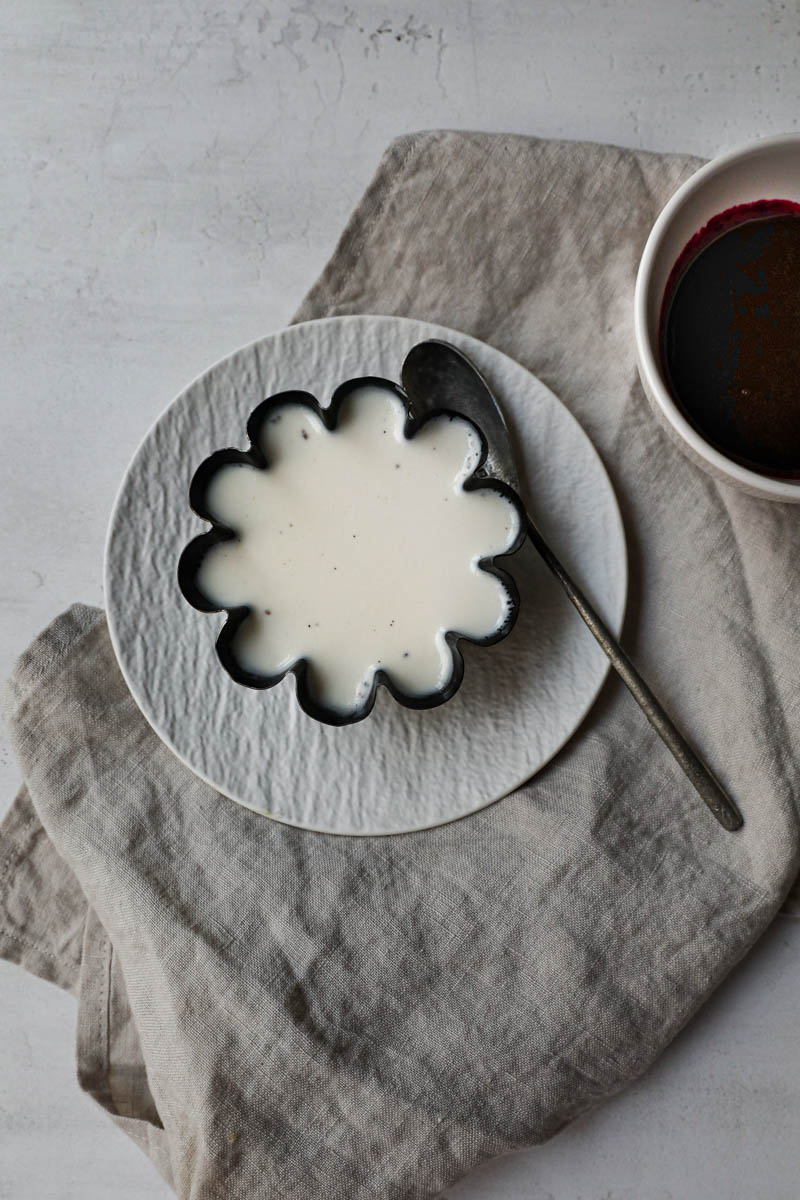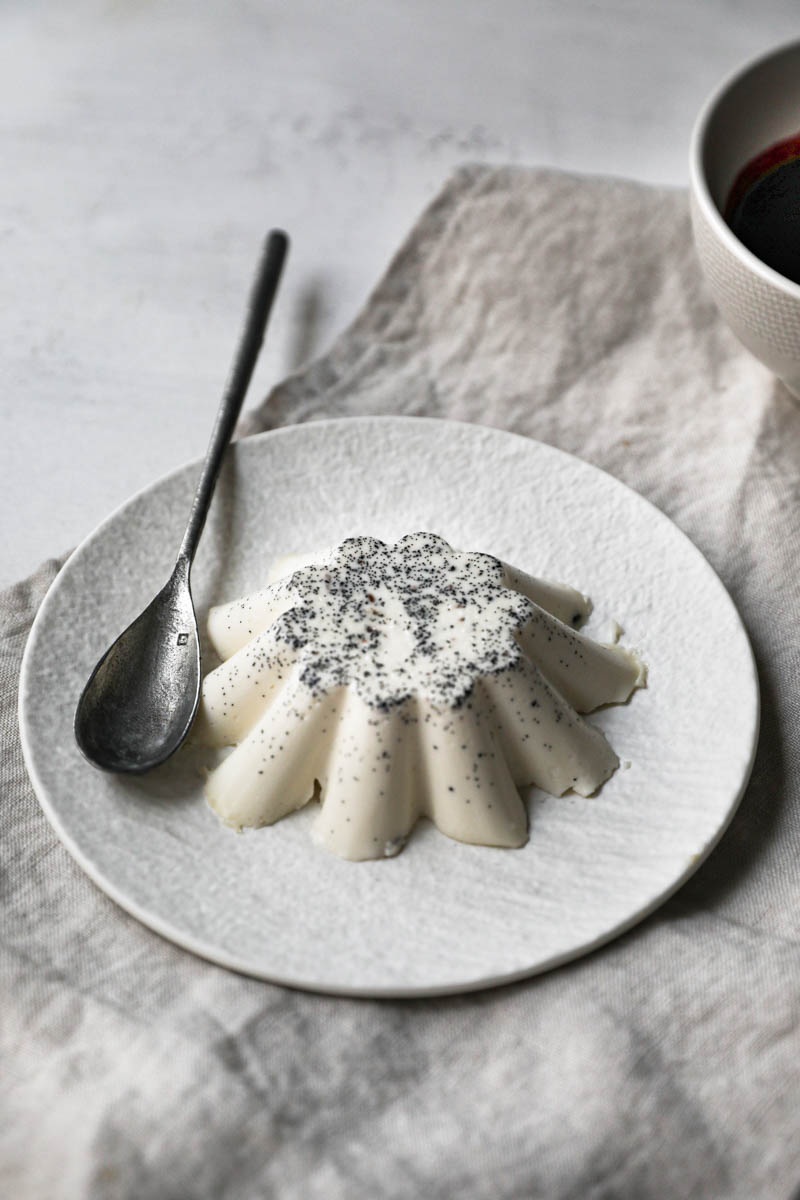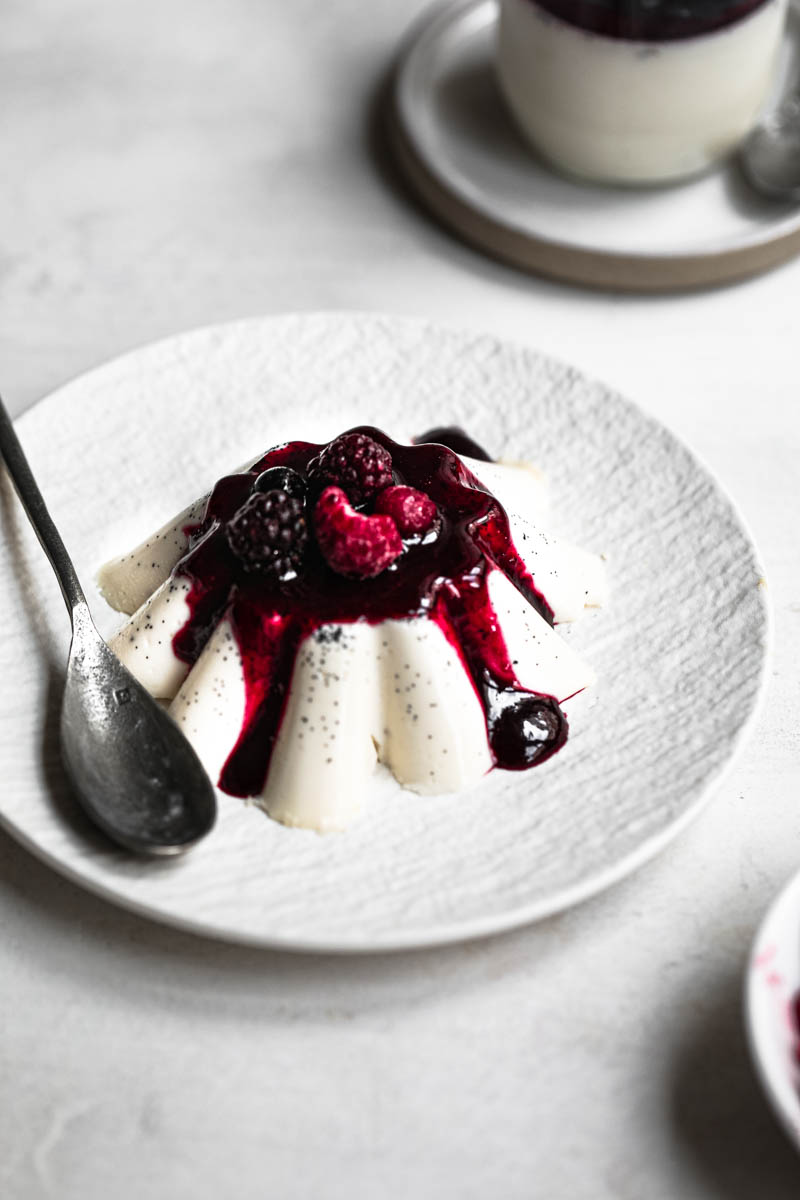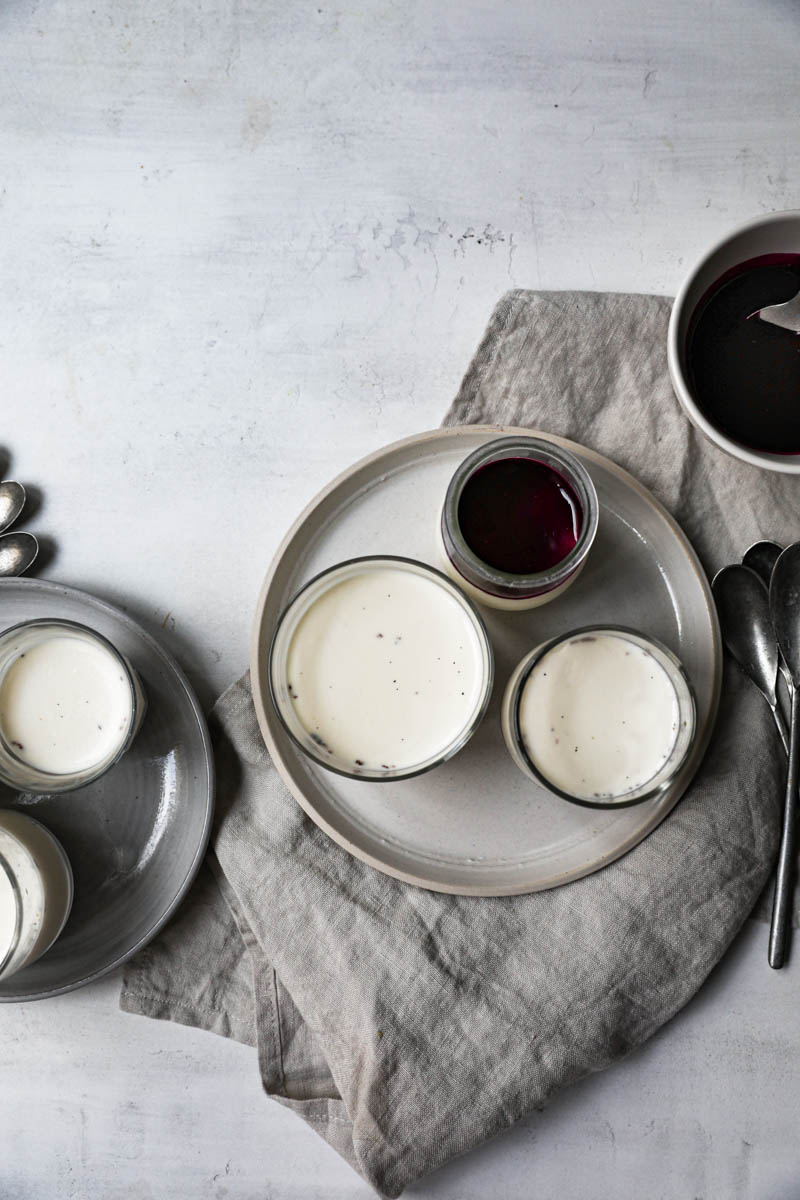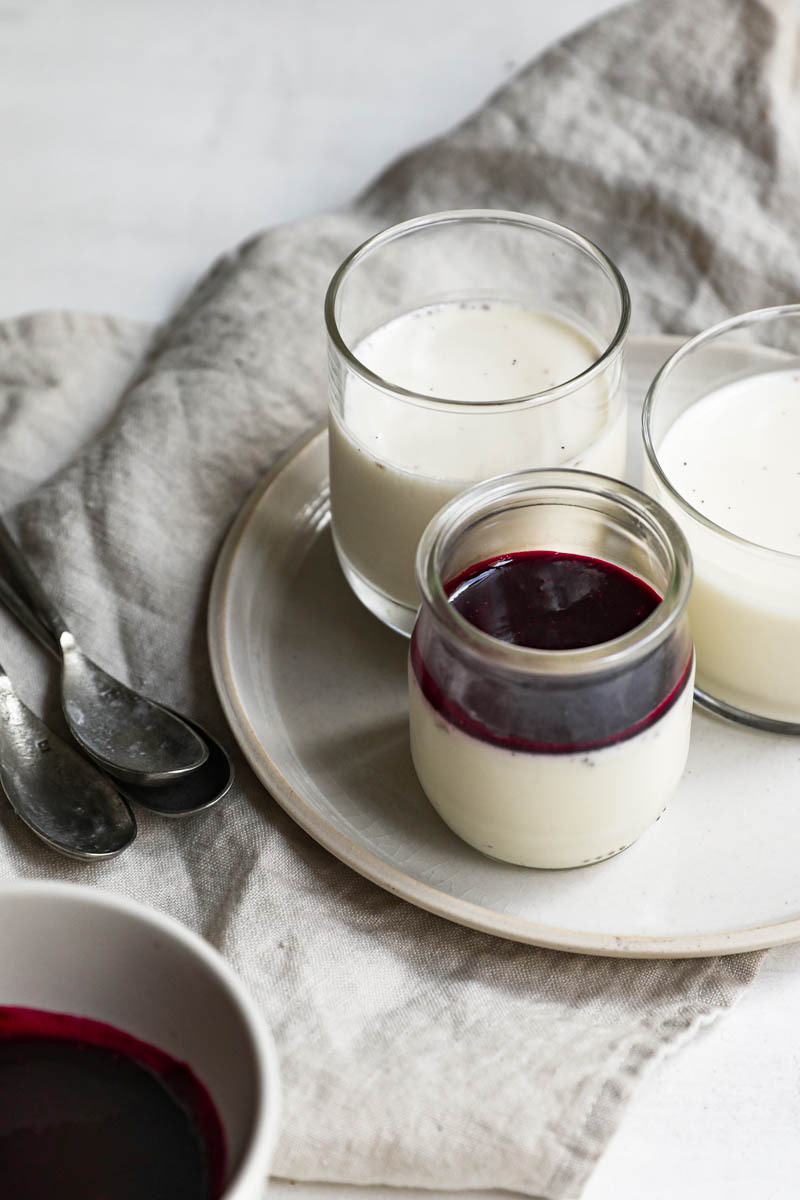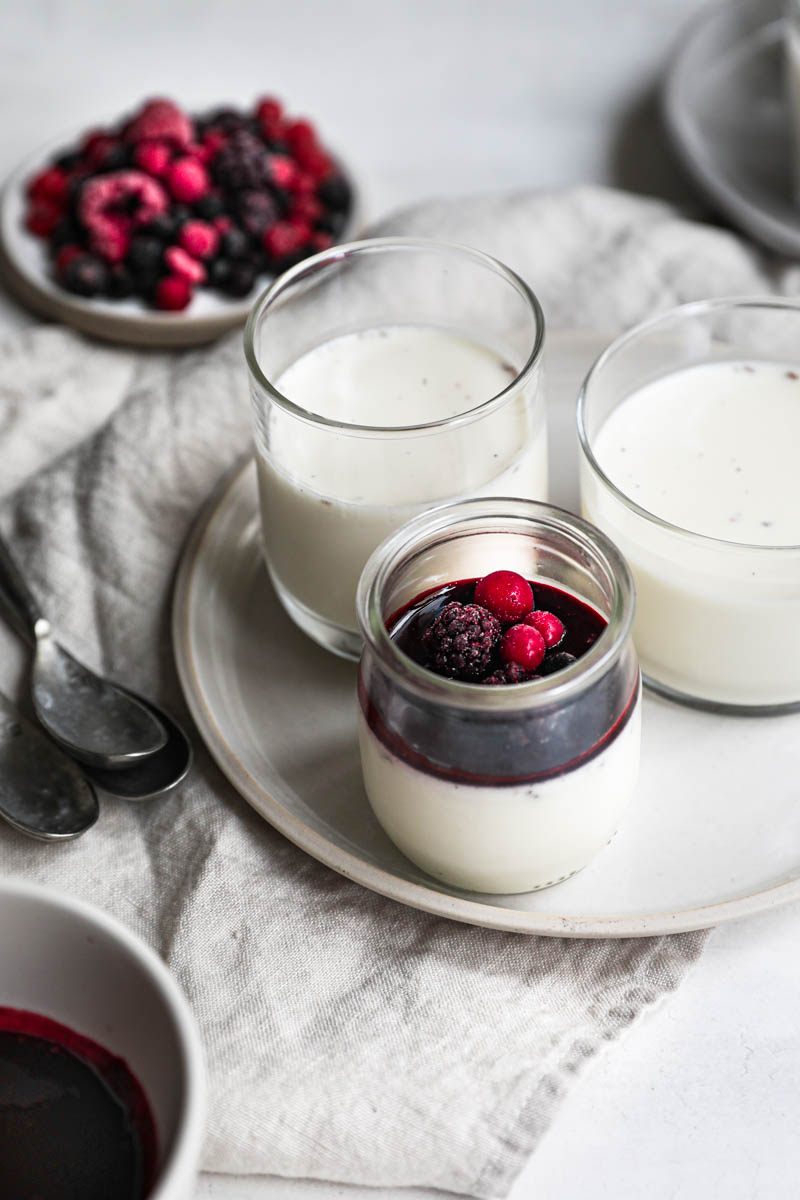 If you made this recipe I would really appreciate it if you leave a rating or comment below! Also, if you share on social media please use #cookwithbelula, I would love to see what you create!