Lattice Top Quince Pie (Pasta Frola Argentina)
This easy quince pie recipe is made with a lemon scented crust base, filled with quince paste and topped with a lattice top. It is also known as Pasta Frola from Argentina.
This quince pie recipe is delicious and simple to make. It has a lemon scented buttery dough, it is filled with quince paste and covered in a beautiful woven lattice top. It is the pie of my childhood, the Pasta Frola from Argentina, the one we adapted from the Italian masters! Spoiler alert: you can totally do this, and the only fancy thing you will need is patience to make this beautiful lattice top quince pie. Can't wait for you to make it!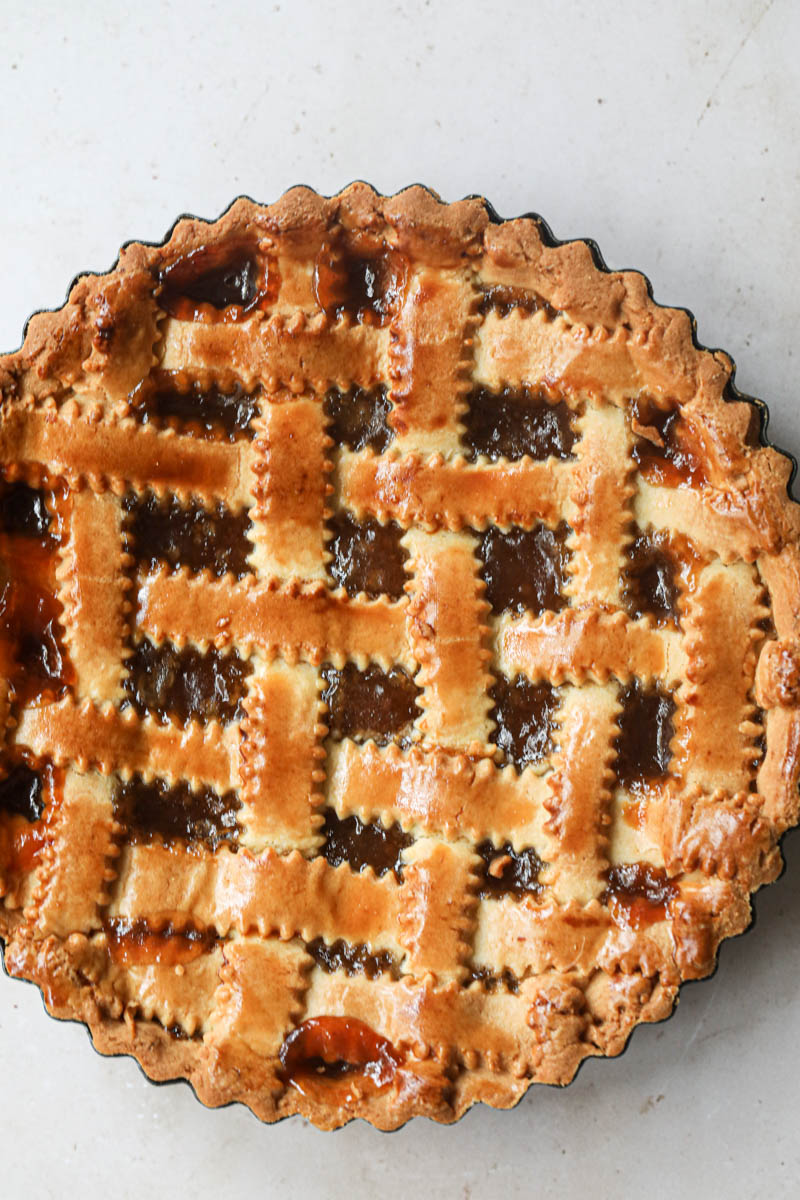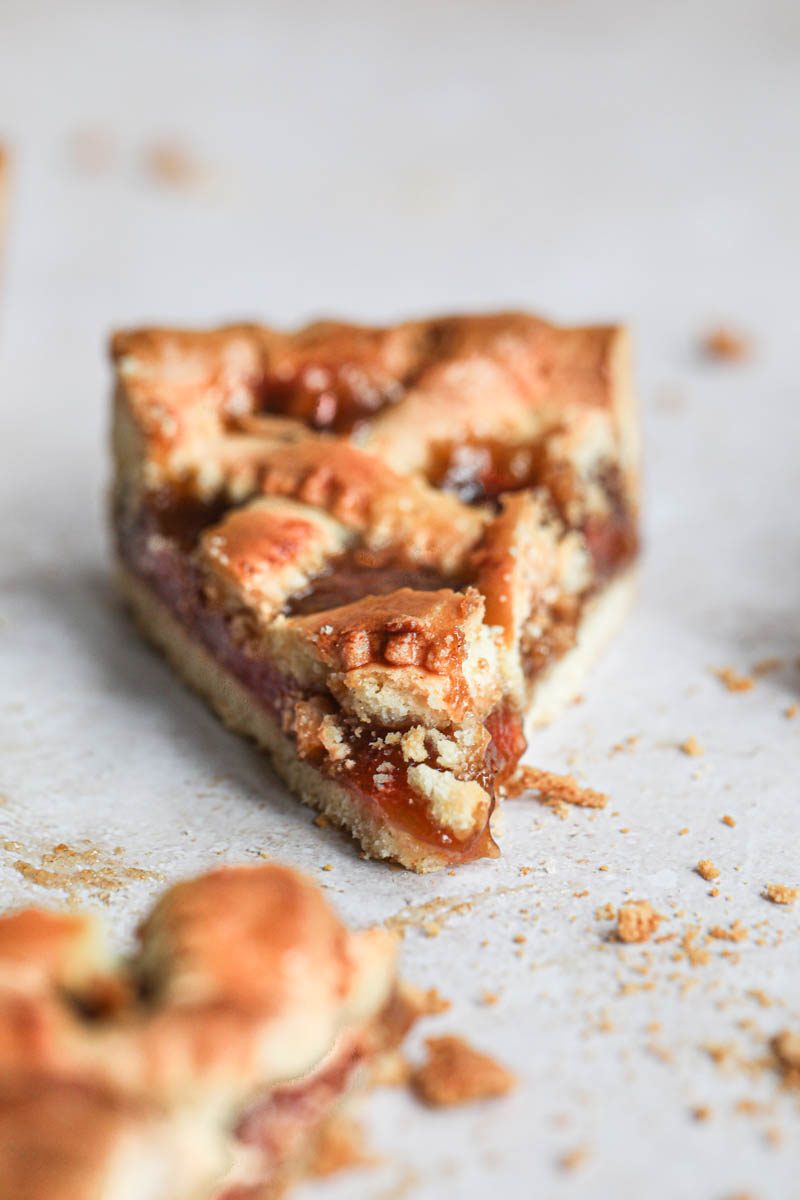 Material & Ingredient Notes
Quince Paste: depending on where you live you can find it in every supermarket, or you might have to order it. It is not expensive at all. I'm working a homemade recipe as I write these lines. Will keep you updated.
20 cm (8 inch) tart tin: I like to use a dismountable tin like this one.
Pastry wheel: I used this one to cut the dough bands to make the lattice top for this pie. However, you can simply use a knife.
How to make this recipe
To make this quince pie recipe you simply must:
Make the quince pie dough
Line the tart tin with half the dough (rolled out to 4/5 mm)
Fill with the pureed quince paste
Cover with a woven lattice top
Brush the pie with egg wash
Bake until golden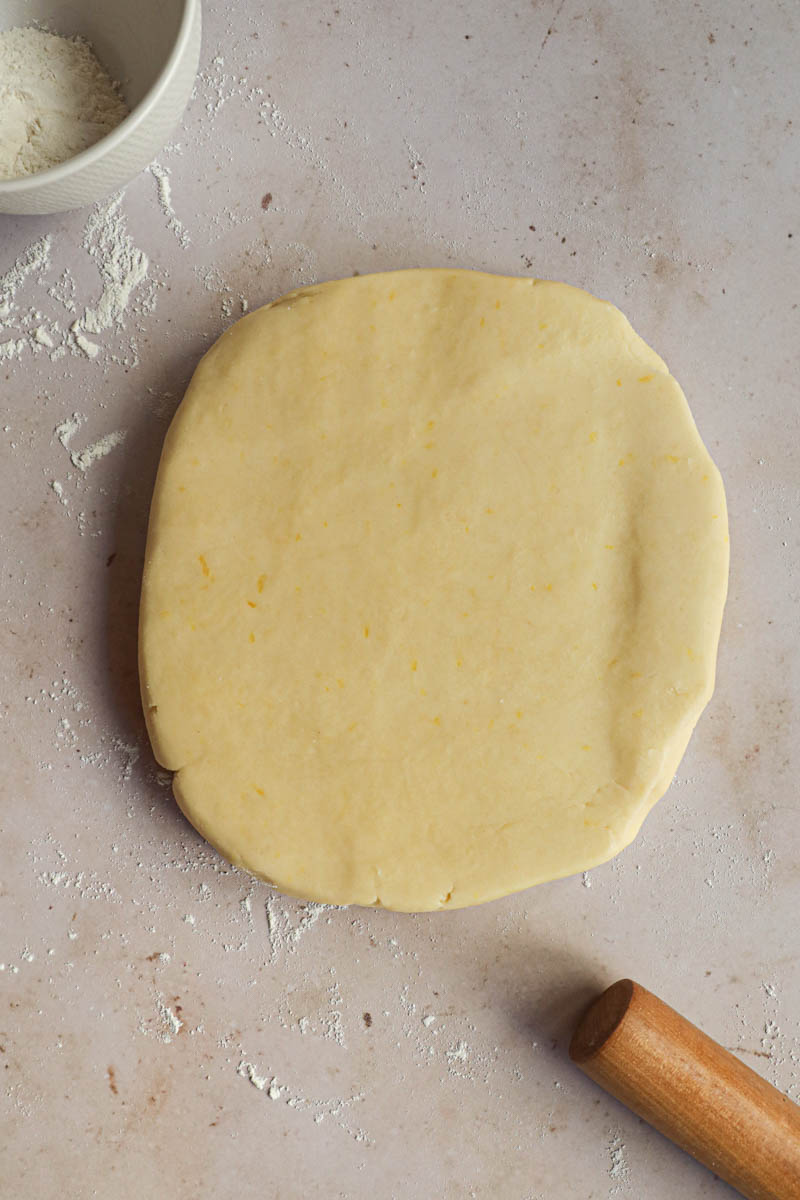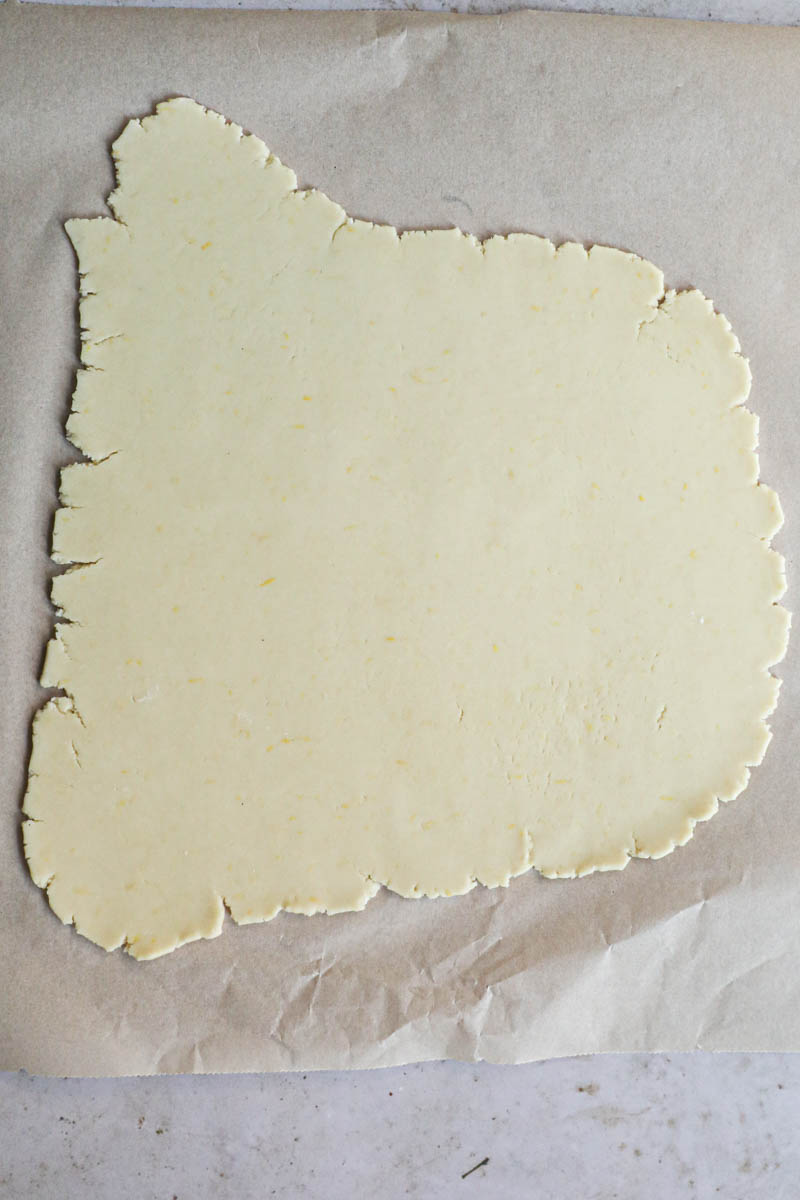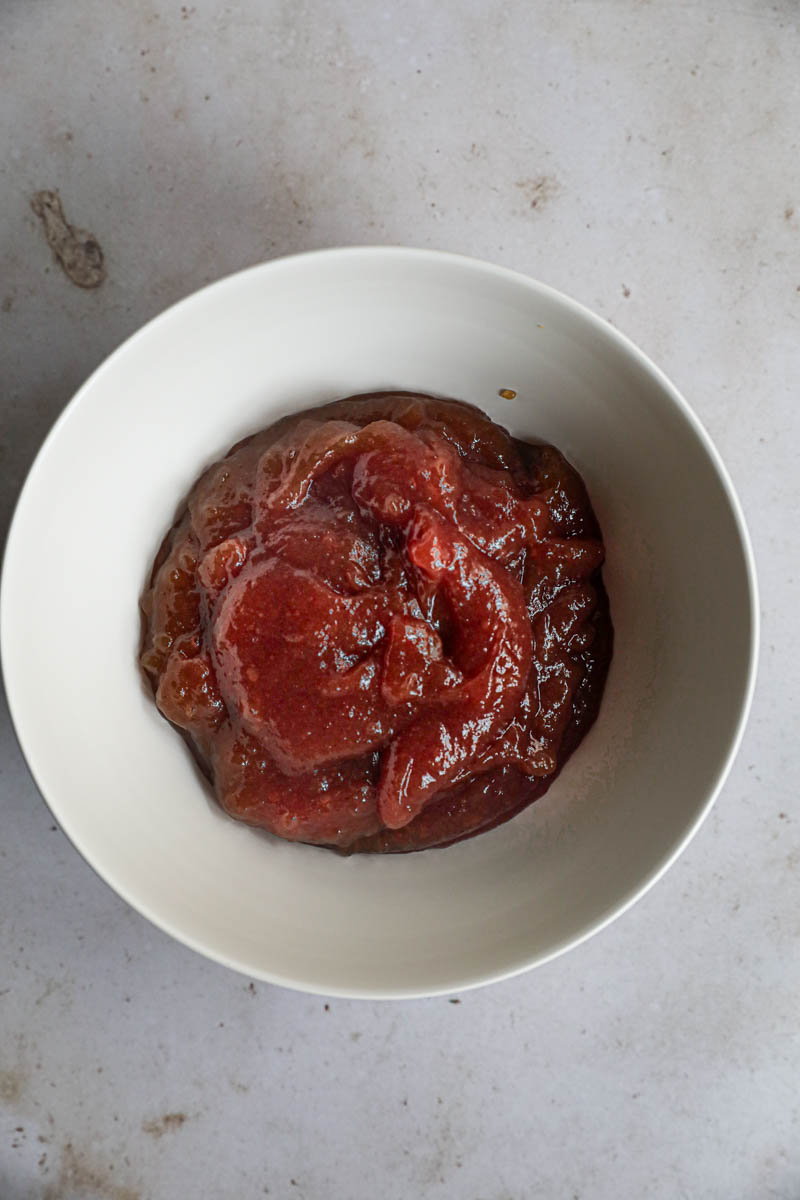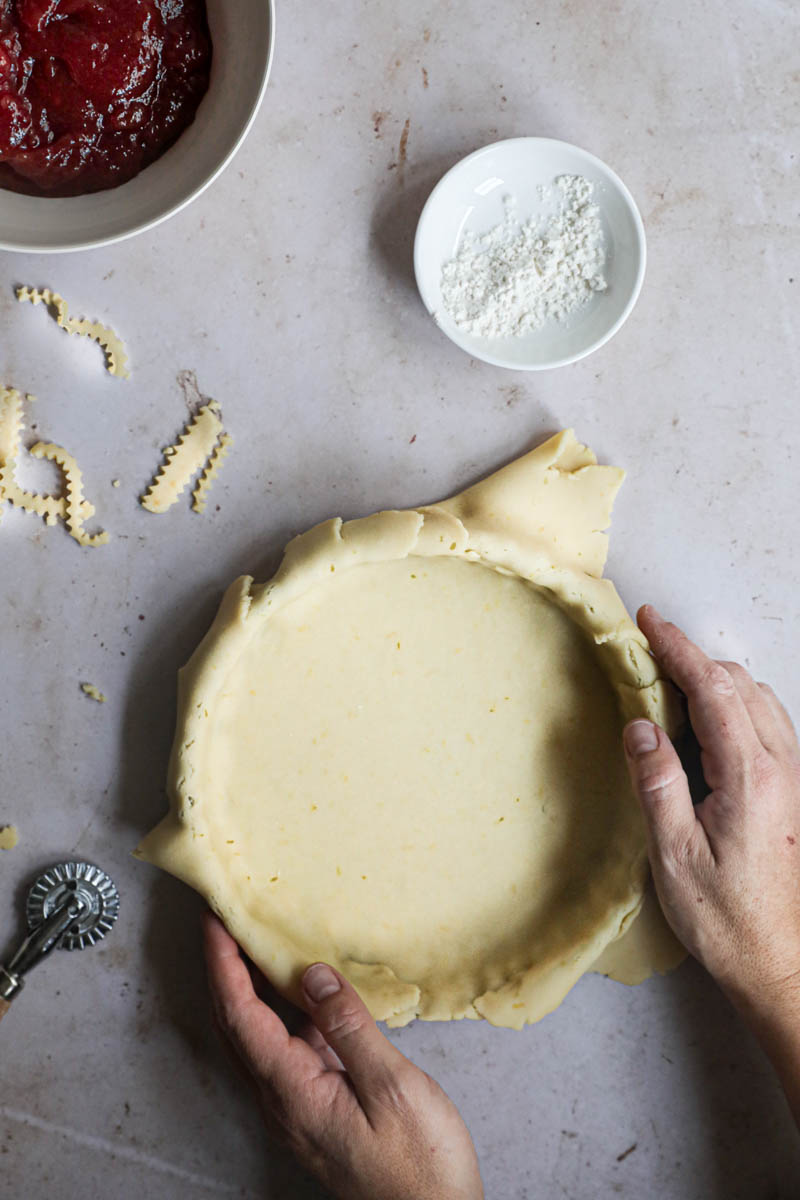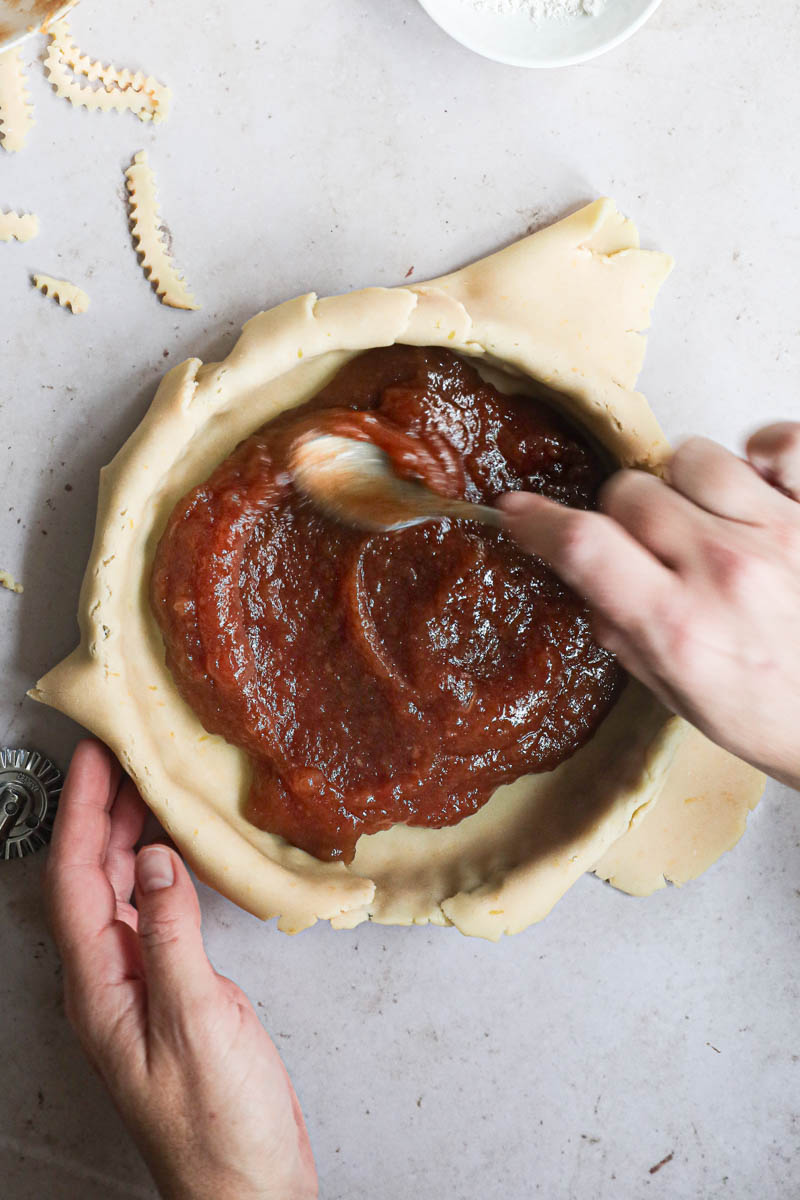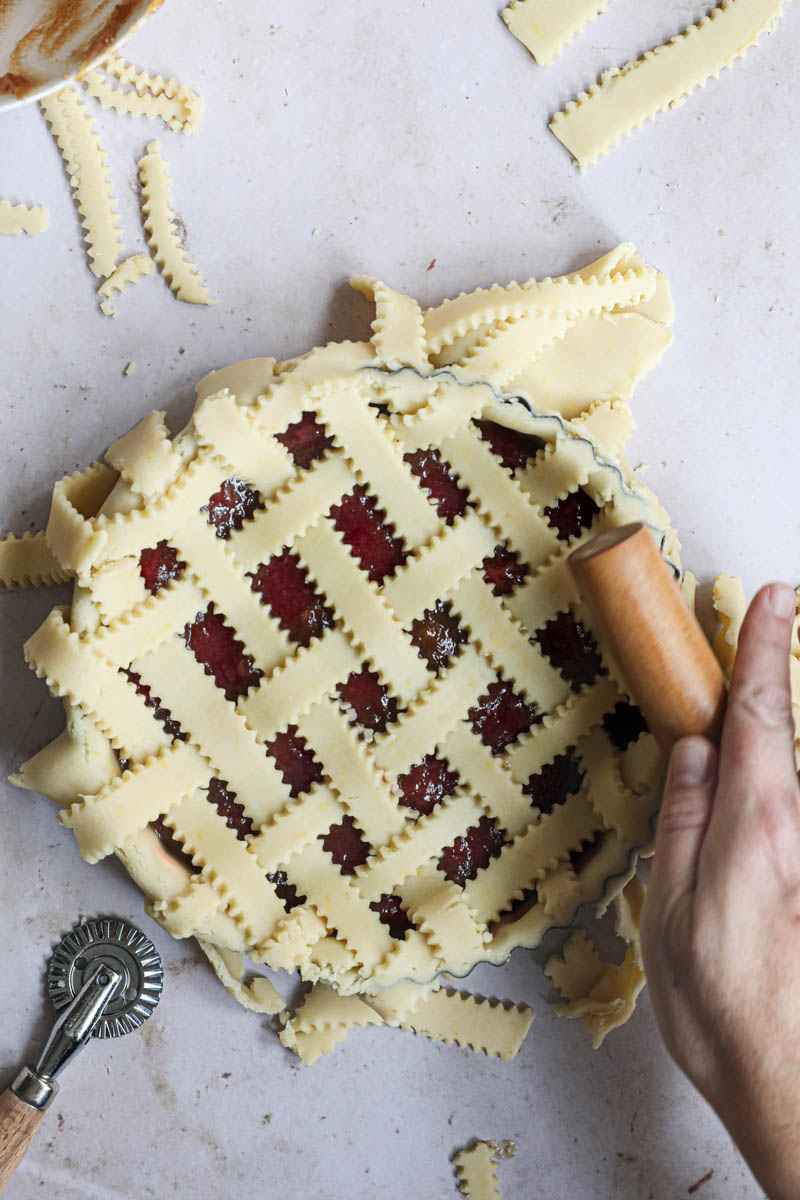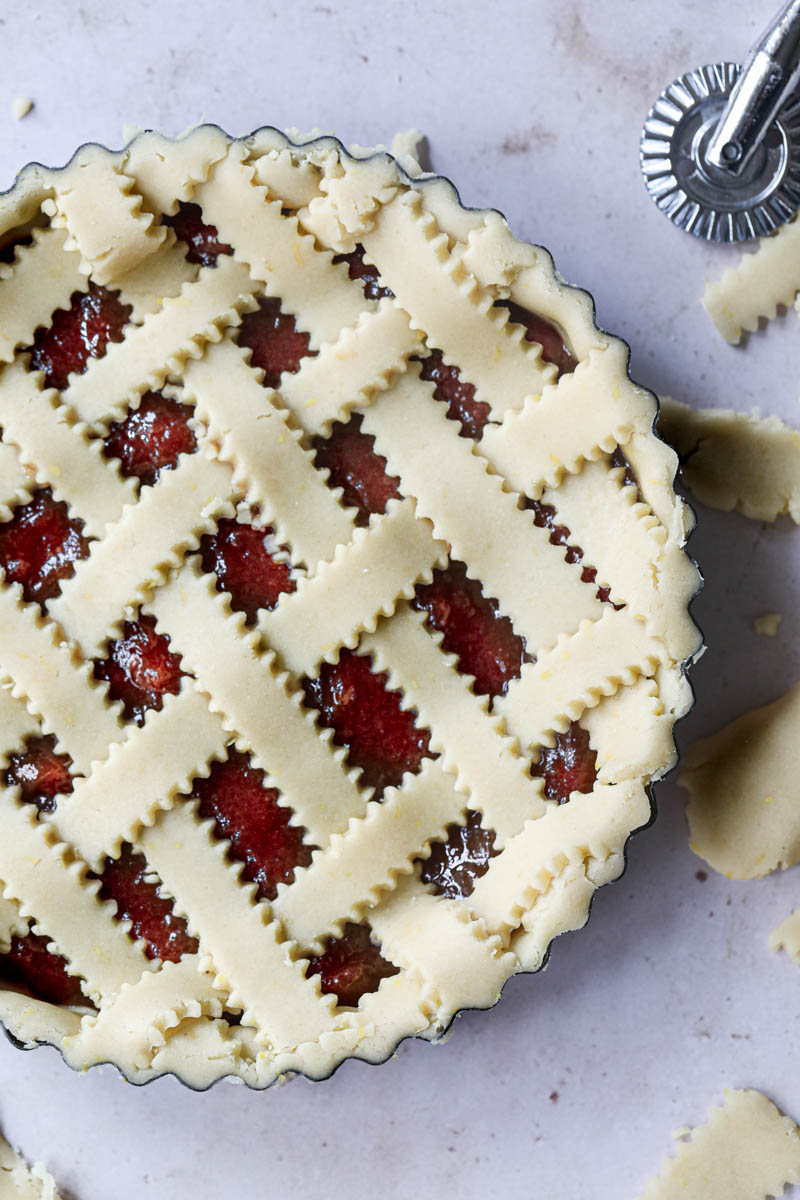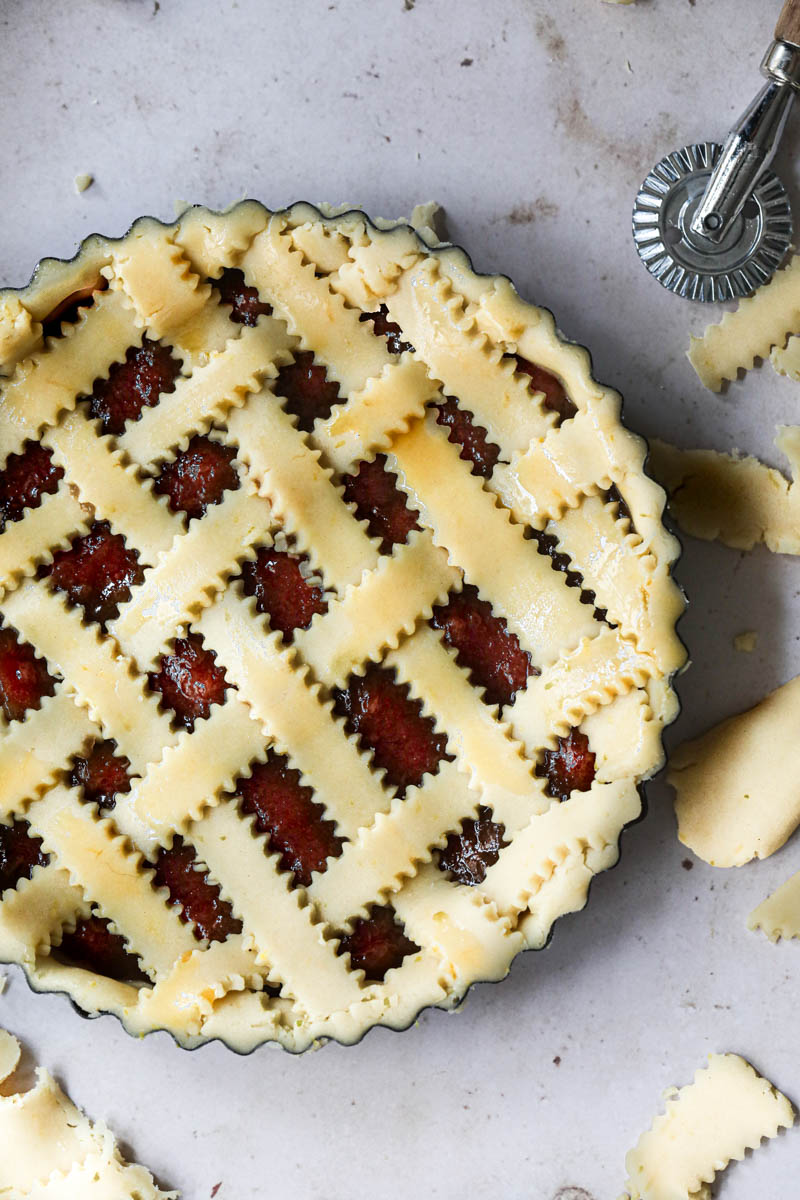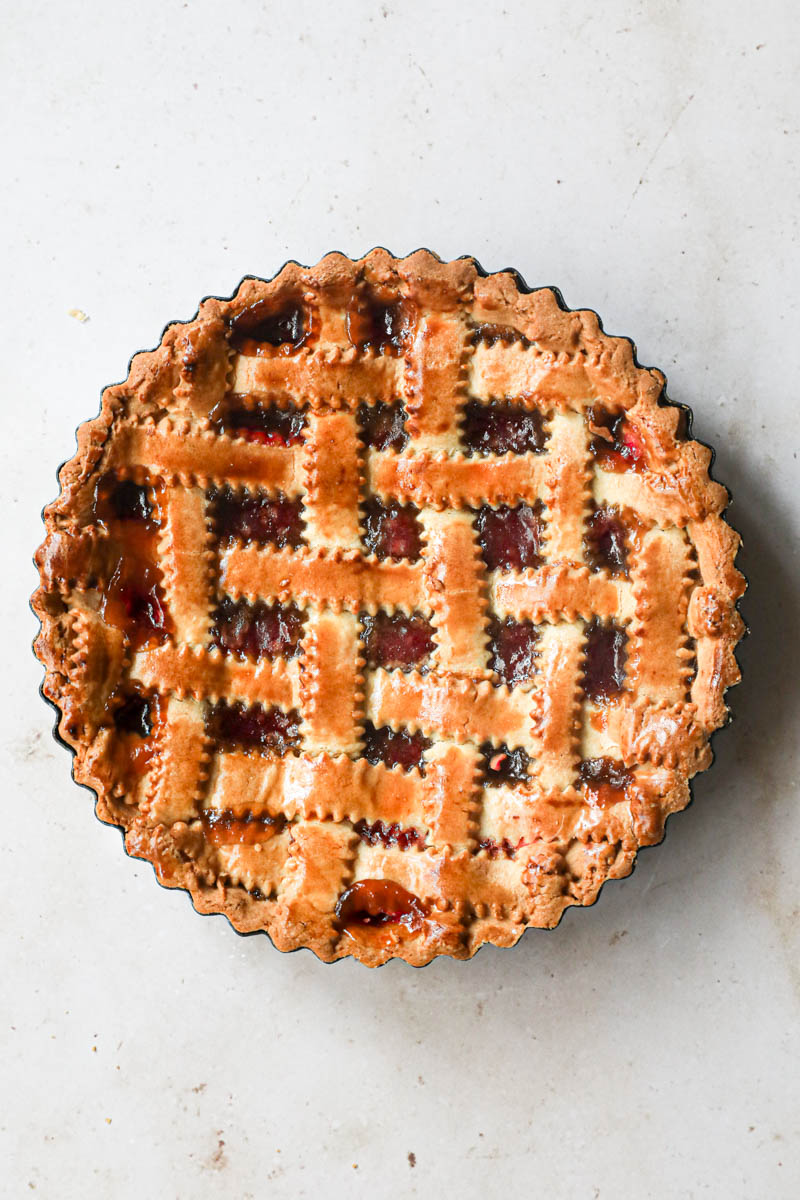 Recipe notes: lining the tart tin
It is important to chill the dough for at least 2 hours before rolling it out
Cut the dough in half and work with each half separately.
The first half is to line the tart tin. After rolling it out and before lining the tart tin if you find the dough breaks and becomes sticky pop it back in the refrigerator for about 20 minutes before lining the tart tin.
Line the tart tin with the dough, leaving the excess dough that falls over the sides.
Recipe notes: making the quince pie filling
If the quince paste is too hard, cut in cubes, add in the water the recipe calls for and warm it up over medium heat. Then puree it.
If the quince paste you are using is soft, and can be pureed as is, then avoid this step and puree directly without warming it up.
Recipe notes on making a woven lattice top pie
The first and most important tip: the dough must always be cold as it has a high butter content and becomes fragile fast.
After rolling out the second half of the dough, transfer onto a baking tray lined with parchment paper, cover, and refrigerate for 30 minutes.
Work on a piece of parchment paper to avoid touching the bands too much.
Once cold cut the 1.5 cm bands using a ruler and a knife or a pastry wheel and place back in the refrigerator for an extra 30 minutes.
Place the bands vertically on top of the quince pie, leaving space between them. How much is up to you.
As shown in the photo, to make a woven lattice top you must lift every other vertical band, then place a band in the horizontal way and cover it with the vertical bands. Then repeat until the surface is covered completely.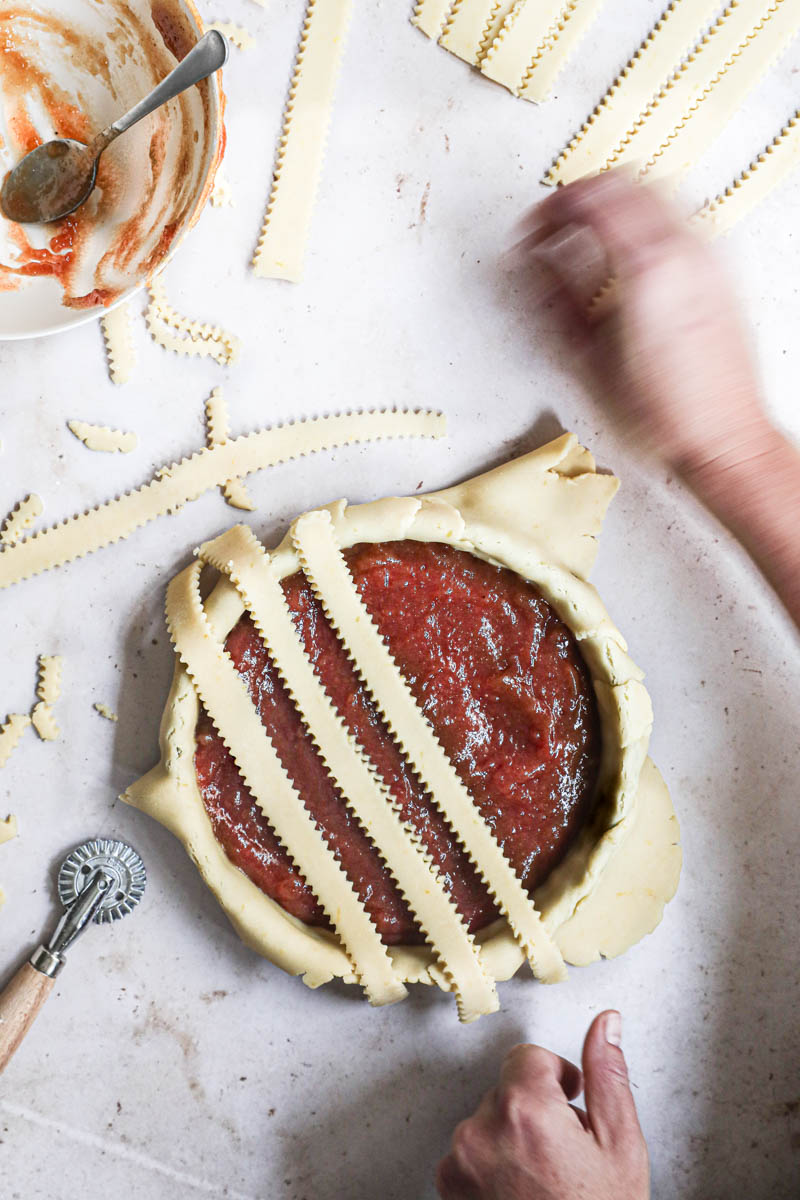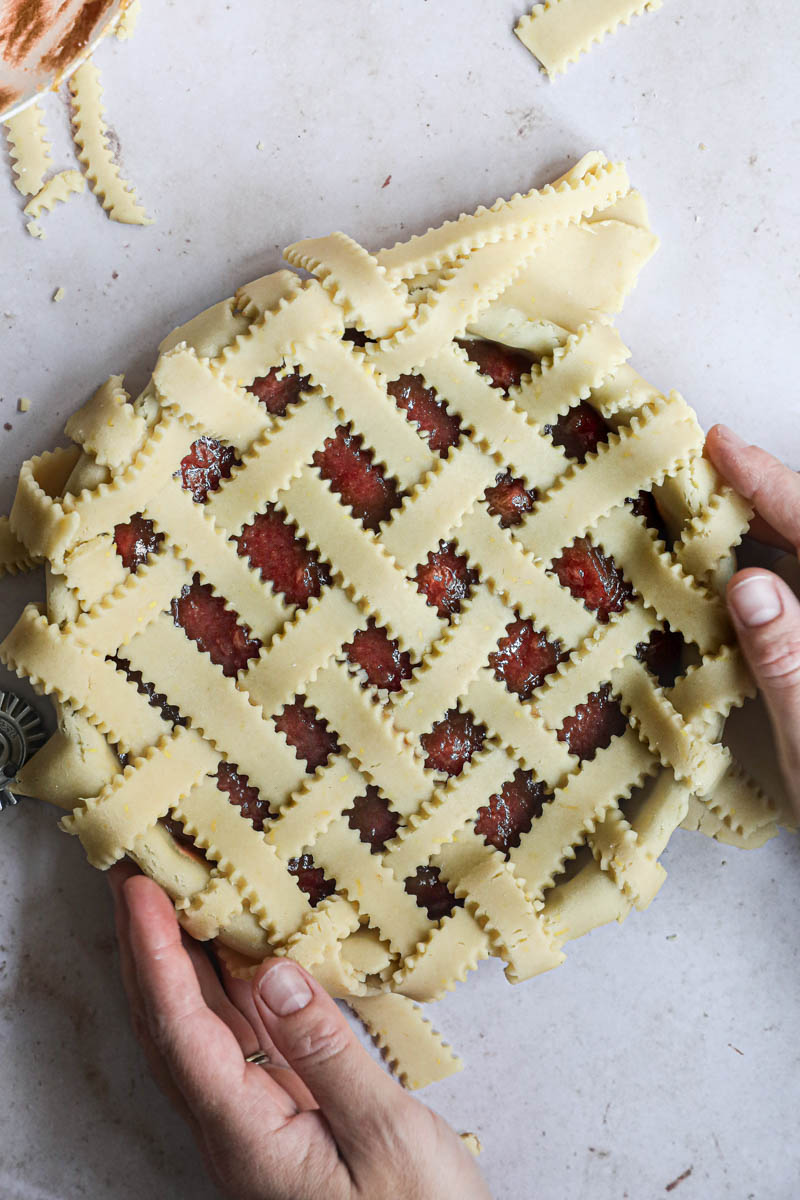 Storage Tips
It keeps for up to 4 days at room temperature.
It keeps for up to 1 week in an airtight container at room temperature.
Freezer Instructions
The quince pie dough keeps for up to 3 months in the freezer properly covered.
The assembled quince pie: can be wrapped in saran wrap, placed in a freezer container, and kept in the freezer for up to 1 month before baking. Place in the refrigerator overnight before baking.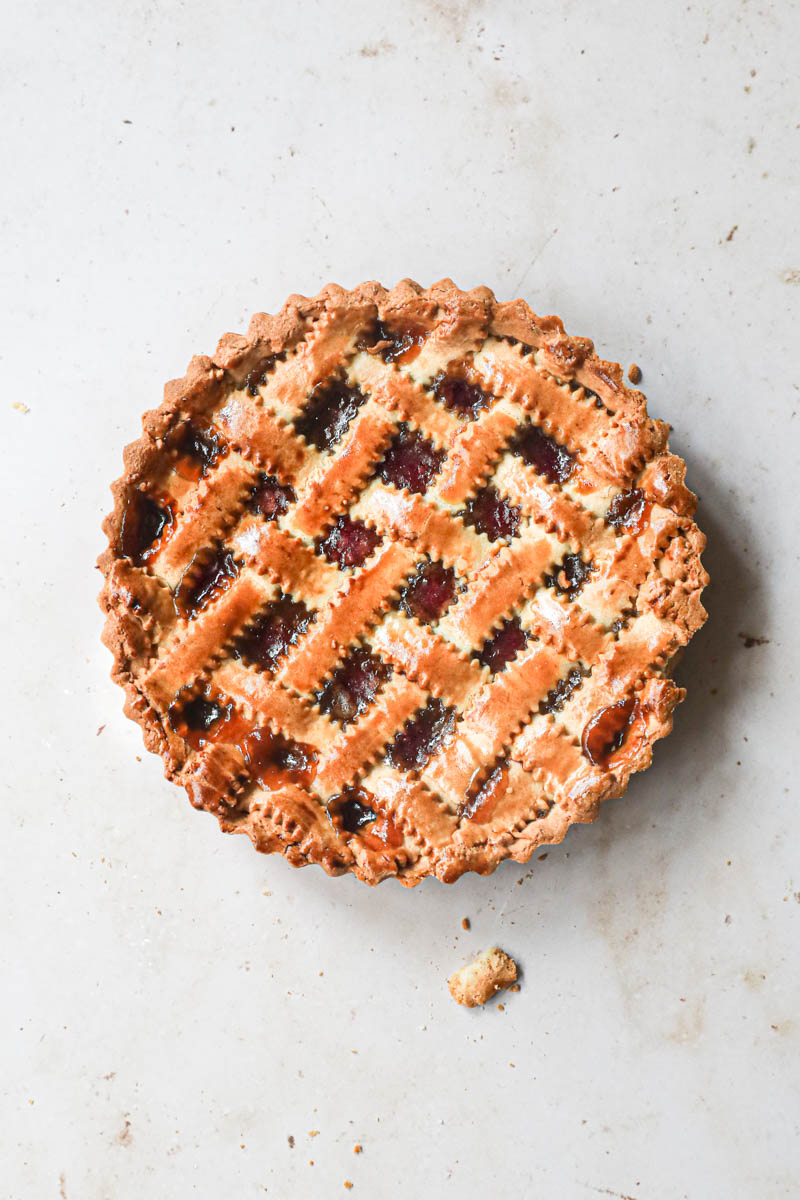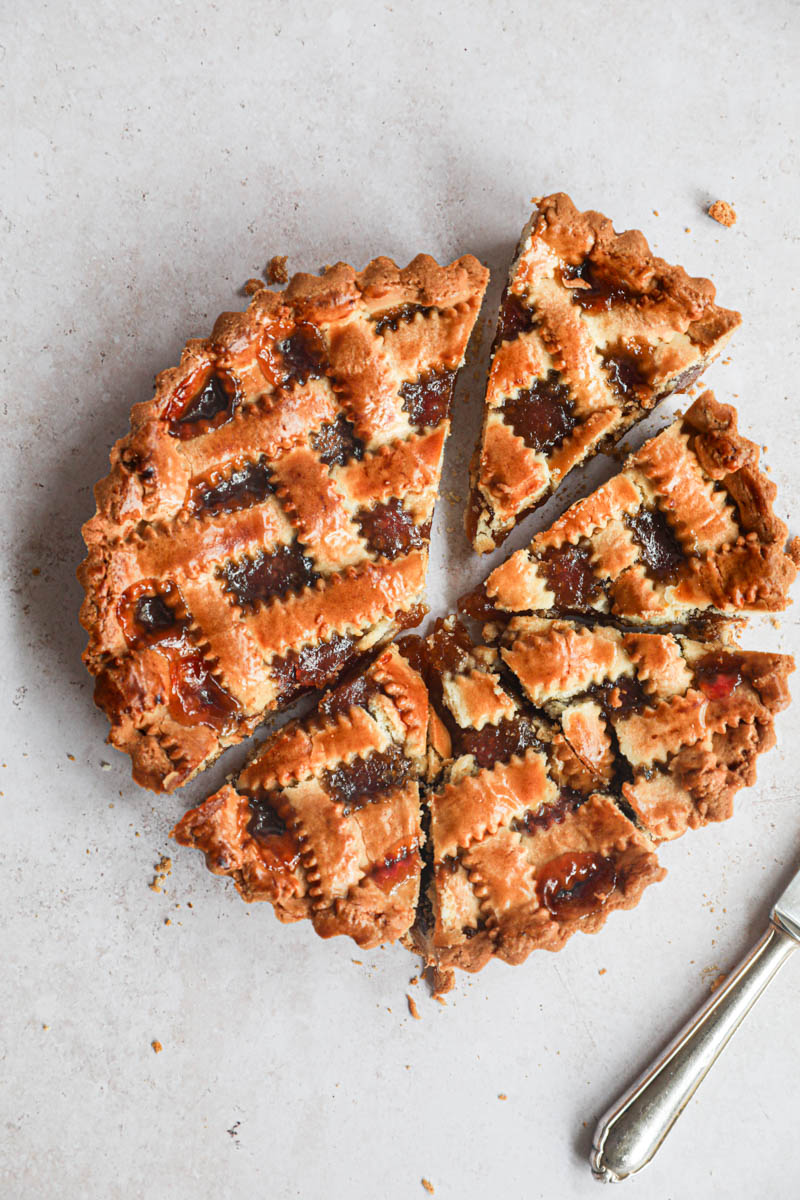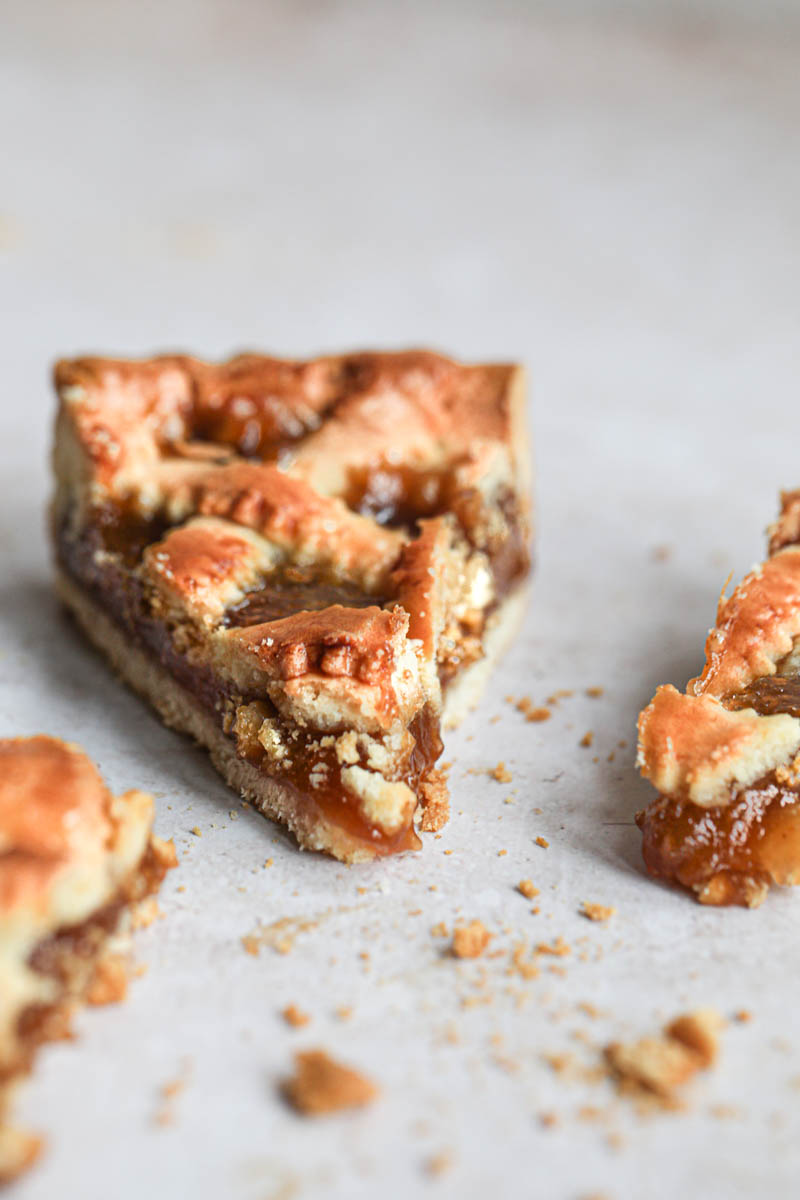 Make Ahead
Quince pie dough: you can keep in the fridge for up to 3 days before assembling the pie.
Quince pie filling: you can make for up to 1 week in advance. Puree once again if too hard to spread over the pie base.
The assembled quince pie: this pie can be made and kept in the refrigerator for up to 2 days before baking. To bake, brush with egg wash and let it sit at room temperature before placing in the oven.
Variations to this recipe
The bands can be as large as you like, and you can even play and make bands of different widths.
You can scent the dough with orange zest instead of lemon zest if you like it better.
You can use a different filling, like sweet potato paste for example.
The ingredients used in all recipes on this site are measured using the metric system. I use a
scale
to be precise with my measurements and ensure good results. If you would also like to use a scale, here are some:
USA
,
Canada
,
UK
,
Australia
,
France
.
Subscribe to the newsletter
Total Time:
1 hour 45 minutes
---
Quince Pie Dough
Powdered Sugar

100 g

Butter

100 g

Lemon (the zest of 1 lemon)

1

Eggs

2

Milk

25 g

All-purpose Flour

310 g

Baking Powder

7 g

Salt

1 pinch
Quince Pie Filling
Quince Paste

500 g

Water

30 g
Egg Wash
If you made this recipe I would really appreciate it if you leave a rating or comment below! Also, if you share on social media please use #cookwithbelula, I would love to see what you create!