Panna Cotta & Raspberry Coulis
Literally meaning cooked cream this Italian classic dessert is easy to prepare and delicious!
Last year I gave my boyfriend a special, different birthday present. Even if he told me he didn't want one I decided to go ahead with my brilliant idea: five three course meals of his choosing that were valid for one whole year.
The idea was that whenever he wanted to eat something special or had a craving he could fill out one of the cards I gave him specifying the date of the meal in question plus the menu desired. And then we would have a special dinner or lunch date to eat what he has asked for.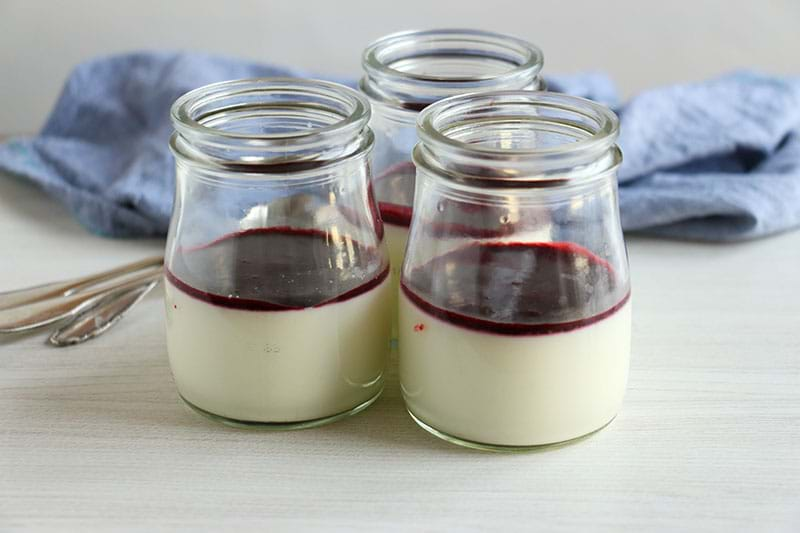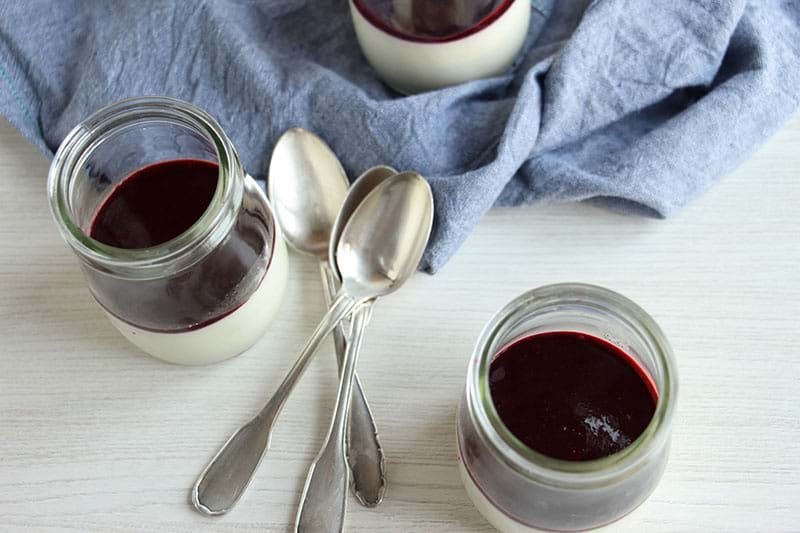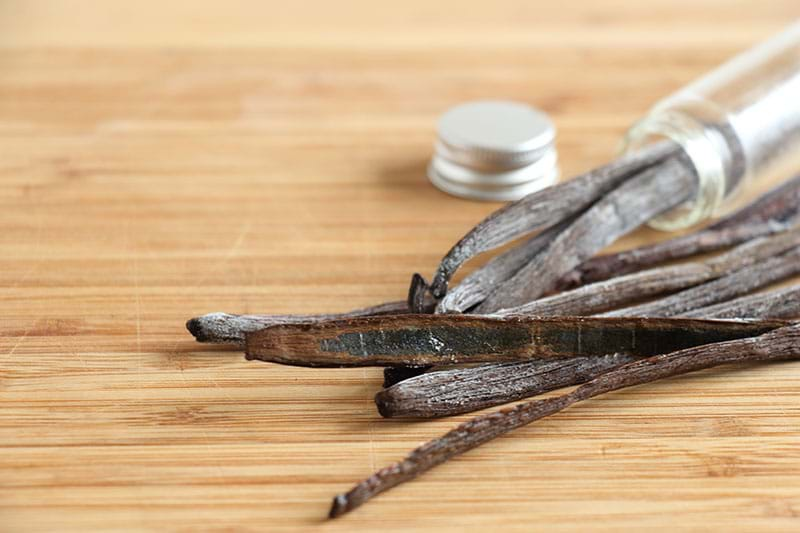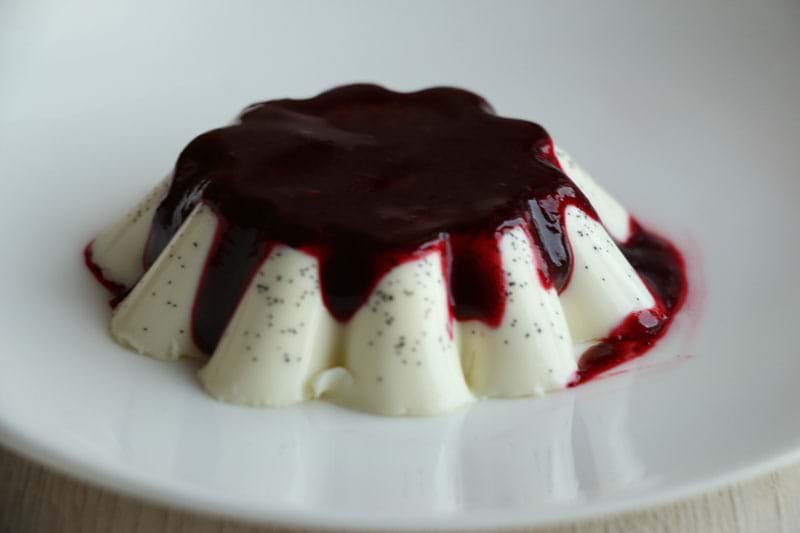 On previous occasions he asked for homemade cheeseburgers (bun included), spaghetti aglio, olio et pepperoncino as main course and as a dessert it was always the same thing: panna cotta. This is his favorite dessert of all times. If you go to a restaurant and they have this Italian classic he will order it, no questions asked.
This time around, the dinner date/birthday menu consisted of lentils with a Lyon sausage and off course panna cotta. No surprise there. Every time I try a new recipe trying to finally make a perfect panna cotta. The first time I remember there was yogurt in it, but I didn't quite like it. So the second time there was no yogurt involved, only cream as the name would indicate but not enough gelatin. On our first test it had too much of it so I was afraid of the same result and didn't add enough.
This Italian classic sticks to basic ingredients: cream, milk and sugar and then you can flavor it as you like. So I kept it simple and added the right amount of gelatin this time; even though you can serve them and eat them off a ramekin it is nice to have the chance to unmold it and plate it if one would choose so!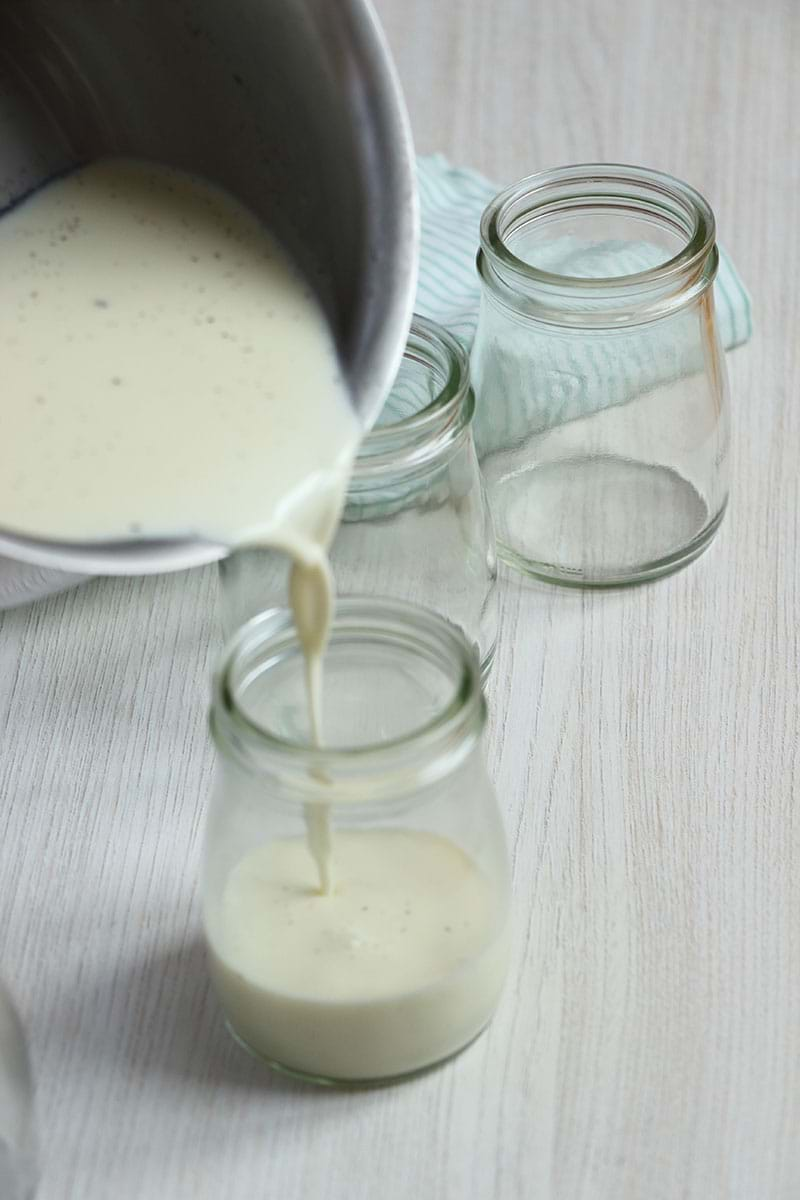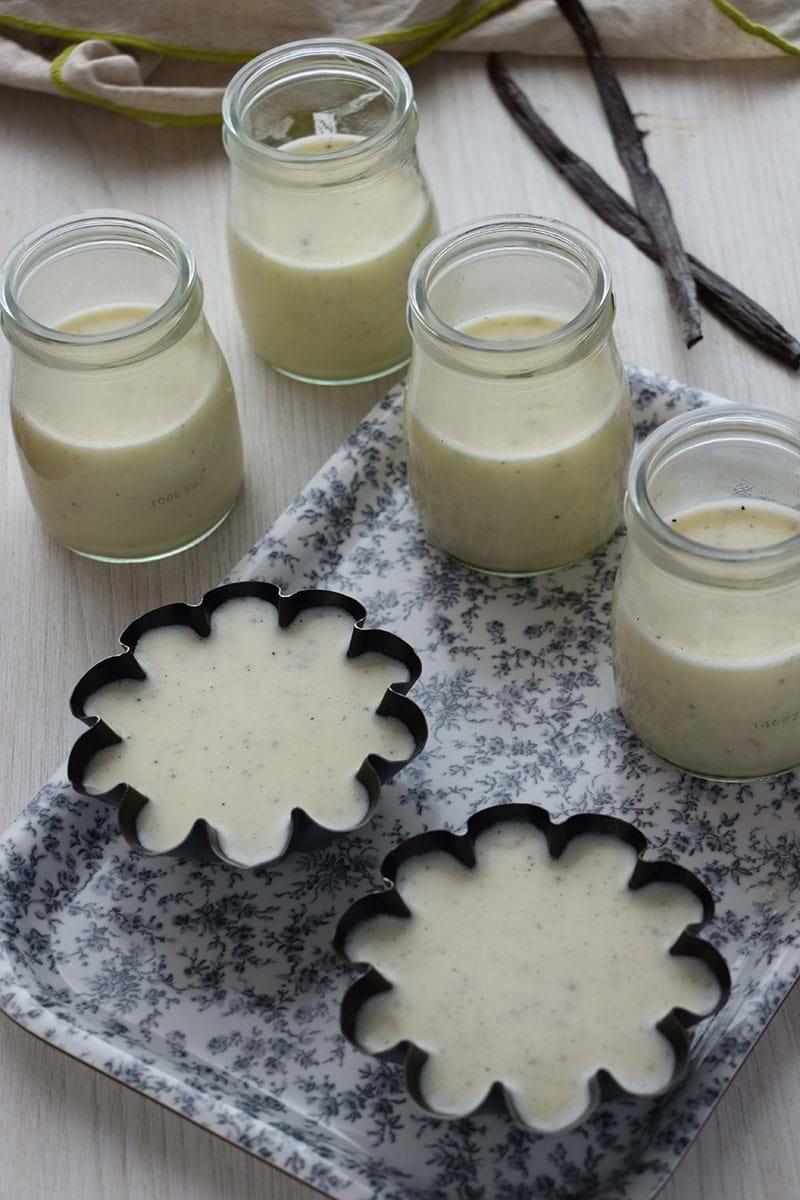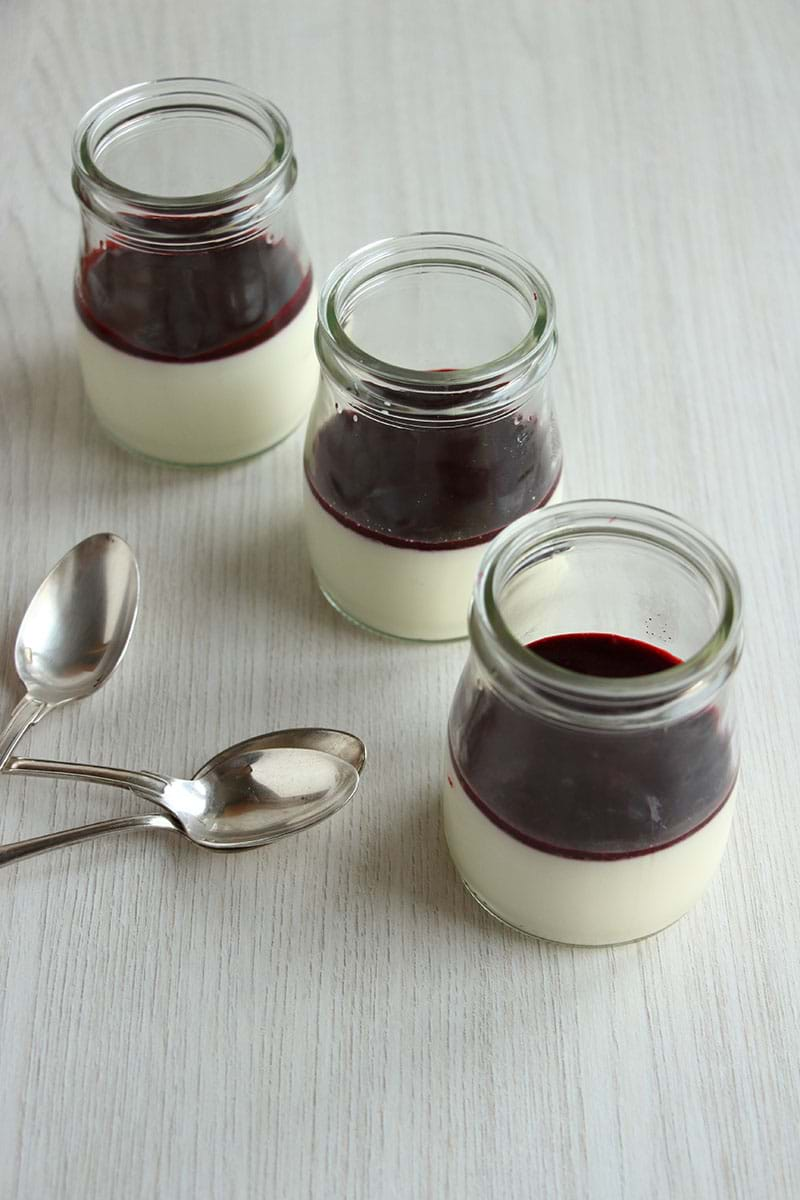 Third time's a charm they say. And it was! I adapted slightly Skye McAlpine's Lavander Pannacotta recipe and it turned out just perfect!
The ingredients used in all recipes on this site are measured using the metric system. I use a
scale
to be precise with my measurements and ensure good results. If you would also like to use a scale, here are some:
USA
,
Canada
,
UK
,
Australia
,
France
.
Subscribe to the newsletter
Total Time:
4 hours 30 minutes
---
Panna Cotta
Whole Milk

100 g

Heavy Cream

500 g

Sugar

50 g

Powdered Sugar

50 g

Vanilla Beans

1

Gelatin (powdered or 4 sheets)

7 g
Raspberry Sauce
Lemon Juice

1 tbsp

Sugar

2 tbsp

Raspberry

100 g
Panna Cotta

1. Grease the moulds you are going to use. I used baking spray and then using a paper towel removed any excess spray. You can use melted butter, but don't overdo it. Less is more.
2. Tip: If you are not planning on unmoulding the panna cotta there's no need in greasing your moulds. For example, I used two moulds which I was planning to unmould which I greased and then I used for little glass pots which I didn't grease because they were meant to be eaten out off! So totally up to you.
3. Soak the gelatin leaves in a bowl with cold water (if necessary add some ice cubes). In a small pot add the milk and bring to a boil over medium heat. Set aside. Once the gelatin is properly hydrated squeeze it for any excess water and add to the hot milk. Whisk until combined. Set aside.
4. In a pot combine the heavy cream, the scrapped vanilla bean, the powdered sugar and the granulated sugar. Whisk to combine. Over medium heat, and whisking constantly bring a simmer and remove from heat as soon as the cream starts making small bubbles.
5. Pour the milk/gelatin mixture onto the cream/sugar/vanilla mixture and whisk to combine. Cover with plastic wrap and let the vanilla infuse the mixture for half an hour.
6. Fill your molds. Cover with plastic wrap and refrigerate overnight.
7. Tip: Do not refrigerate until the panna cotta has cooled down!
8. You could have them on the same day, with a minimum of 4 hours in the fridge, but I'd say it's better to prepare them with one or two days of anticipation!

Raspberry Sauce

1. In a pot mix together the berries, the sugar and the lemon juice. Bring to boil and cook for a few minutes. Remove from heat, blend and strain. Transfer onto a plastic container and let it cool down. Refrigerate until you are ready to use.
2. Tip: If you don't want to strain the sauce this is also fine. I prefer it smoother, but that's completely up to you. This will last for about two weeks in the refrigerator and it keeps for a month in the freezer.

Assembly

1. Unmould the panna cotta onto a plate, drizzle some sauce over it and you are ready to enjoy dessert.
2. If you are eating them directly from some cute pots or ramekins, drizzle some sauce over the top before serving.
If you made this recipe I would really appreciate it if you leave a rating or comment below! Also, if you share on social media please use #cookwithbelula, I would love to see what you create!