French Spice Cake (Pain d'épices)
French spice cake is also known as pain d'épices. It is made with honey, spices and rye flour. A classic French recipe enjoyed during holiday season and every other season.
Today I'm sharing a spice cake/bread, a classic French pastry called Pain d'épices and it's delicious. You can keep it for up to a week properly wrapped or you can prepare it in advance, freeze it as soon as it cools off and then defrost whenever you want to eat it. This mini spice cake version is ideal to offer as gifts along with other sweets.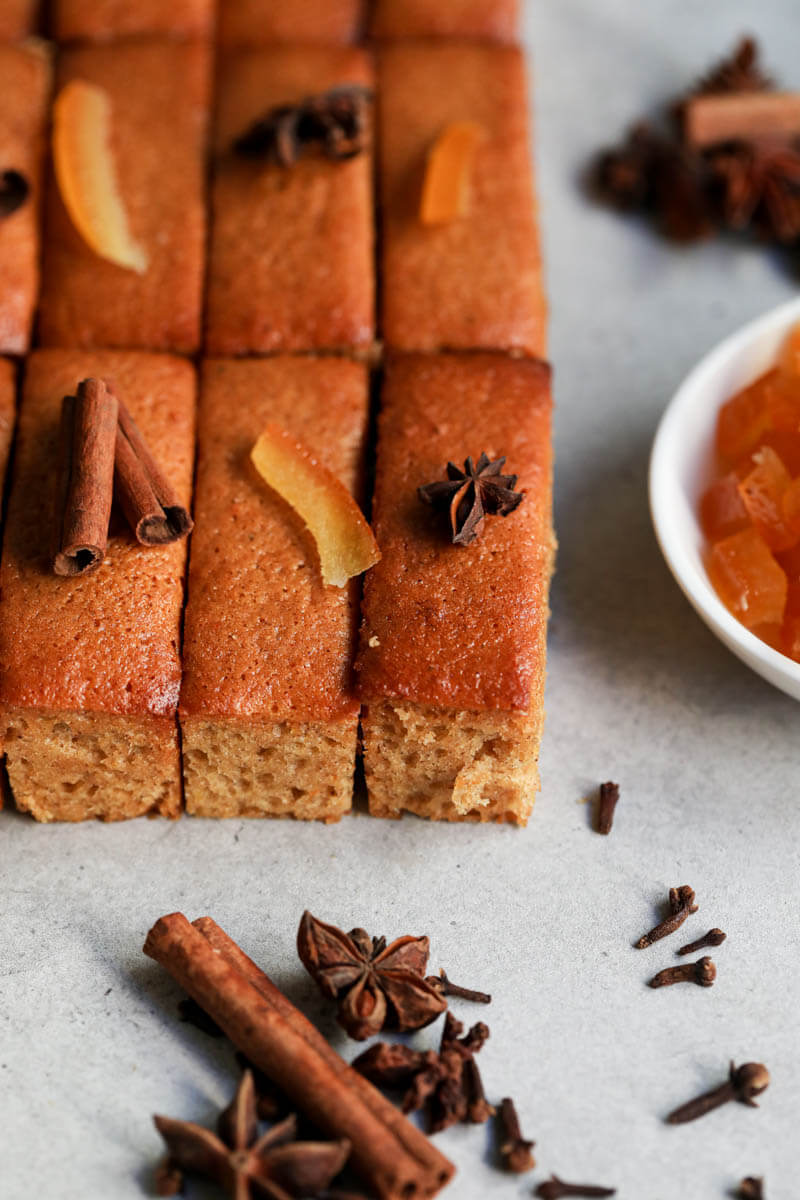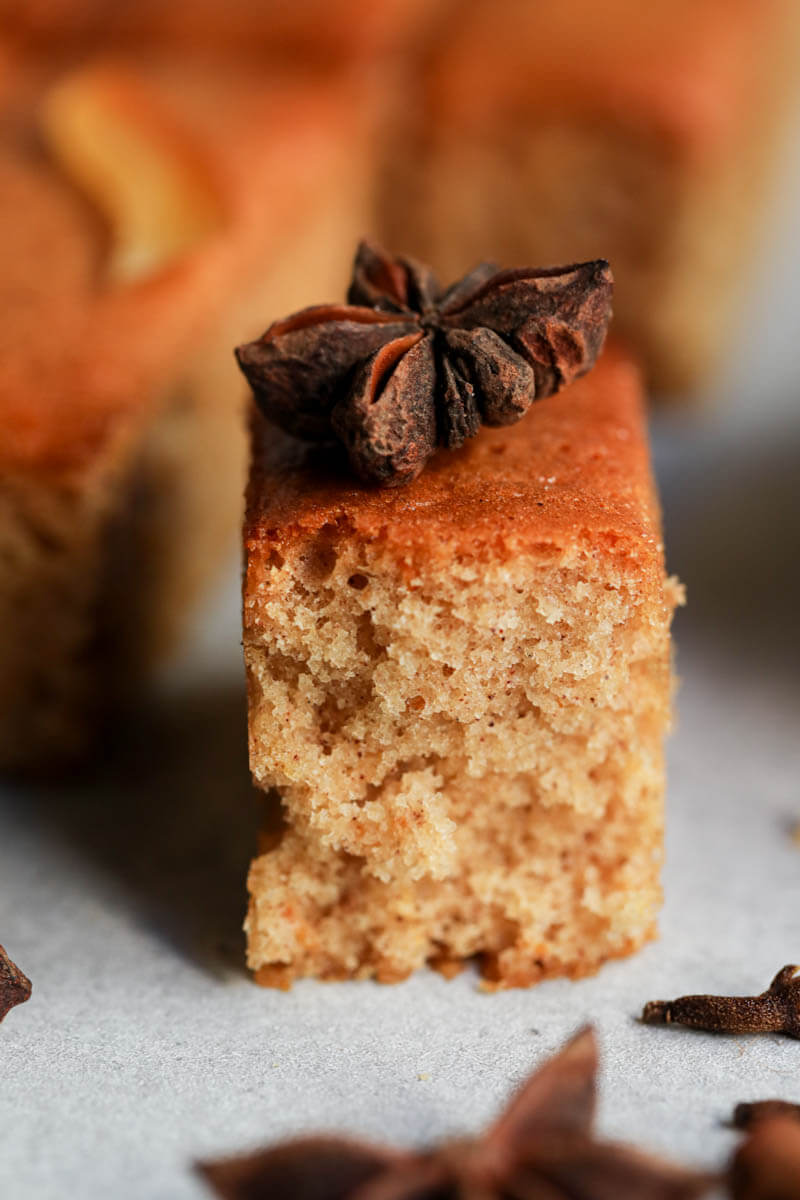 What is pain d'épices?
Pain d'épices is French cake (or bread). A true pain d'épice must have honey, spices, and rye flour.
It's a well-known Christmas time pastry in the northeast of France: especially in the regions of Dijon, Alsace and Reims.
It can often get confused with the American gingerbread cake. Although both have spices, the gingerbread cake uses molasses and ginger as the main ingredients while the pain d'épices has honey, star anis and rye flour as the main ingredients.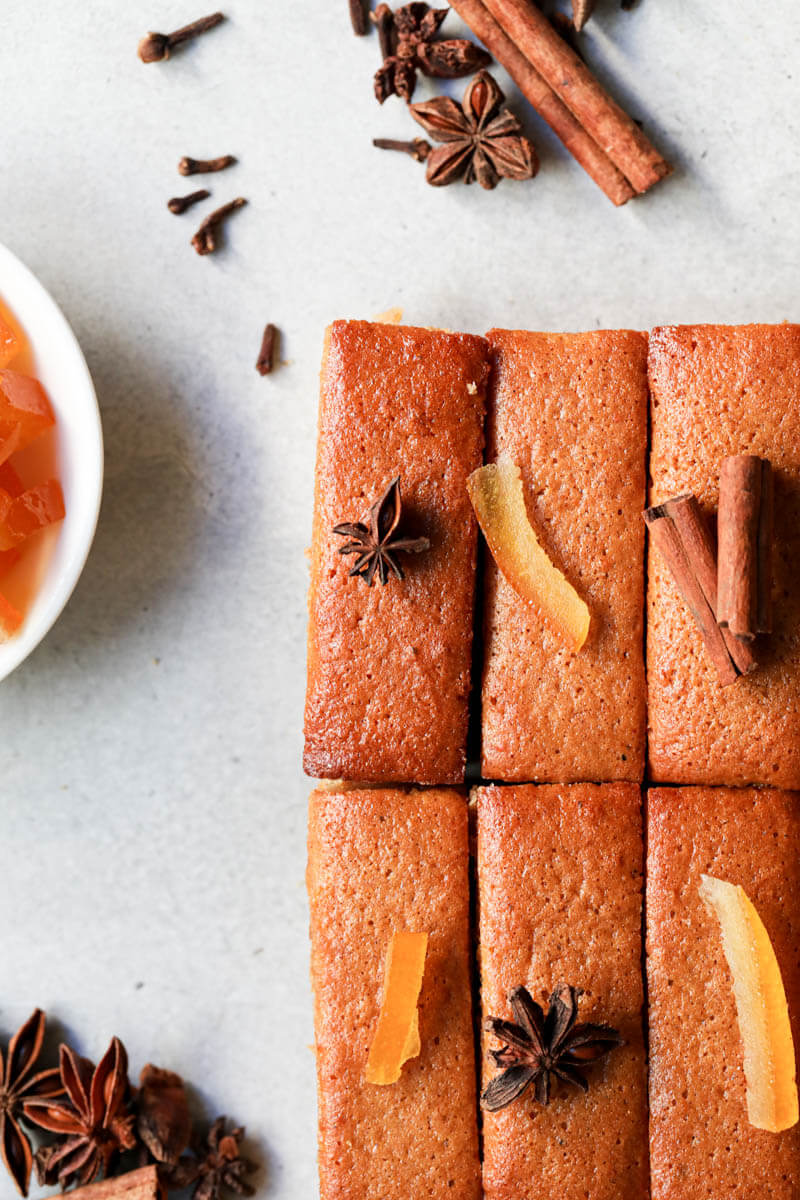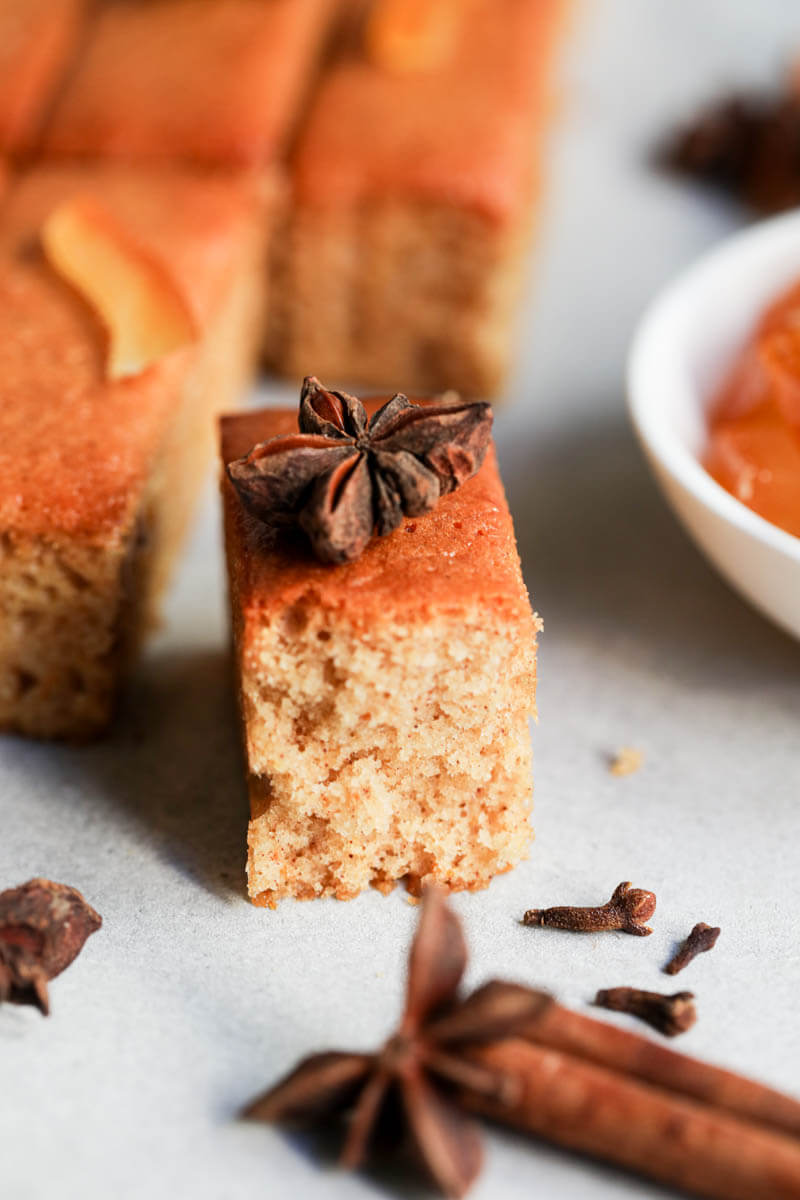 What will you need to make this recipe?
Only a few things are necessary:
Mini cake molds pans. For this recipe I used this one Set of 3, 12 Cavity Medium Narrow Silicone Rectangle Molds. You can also use muffin tins. Or bake one big pain d'épice loaf.
Spices: star anis, black pepper, ginger, cinnamon, nutmeg, cloves.
Honey: use a kind that has pronounced flavour as it will be present in the final product. Honey also enhances the spice flavours, gives this spice cake a longer shelf and makes it very moist. Plus, it is a natural sweetener and it tastes great!
Rye flour: a small amount from the total flour gives the bread a distinctive flavour.
Orange and lemon zests: they should be freshly grated.
Egg: free range eggs.
Vanilla extract: use a good quality one. I recommend this one Rodelle Gourmet Pure Vanilla Extract.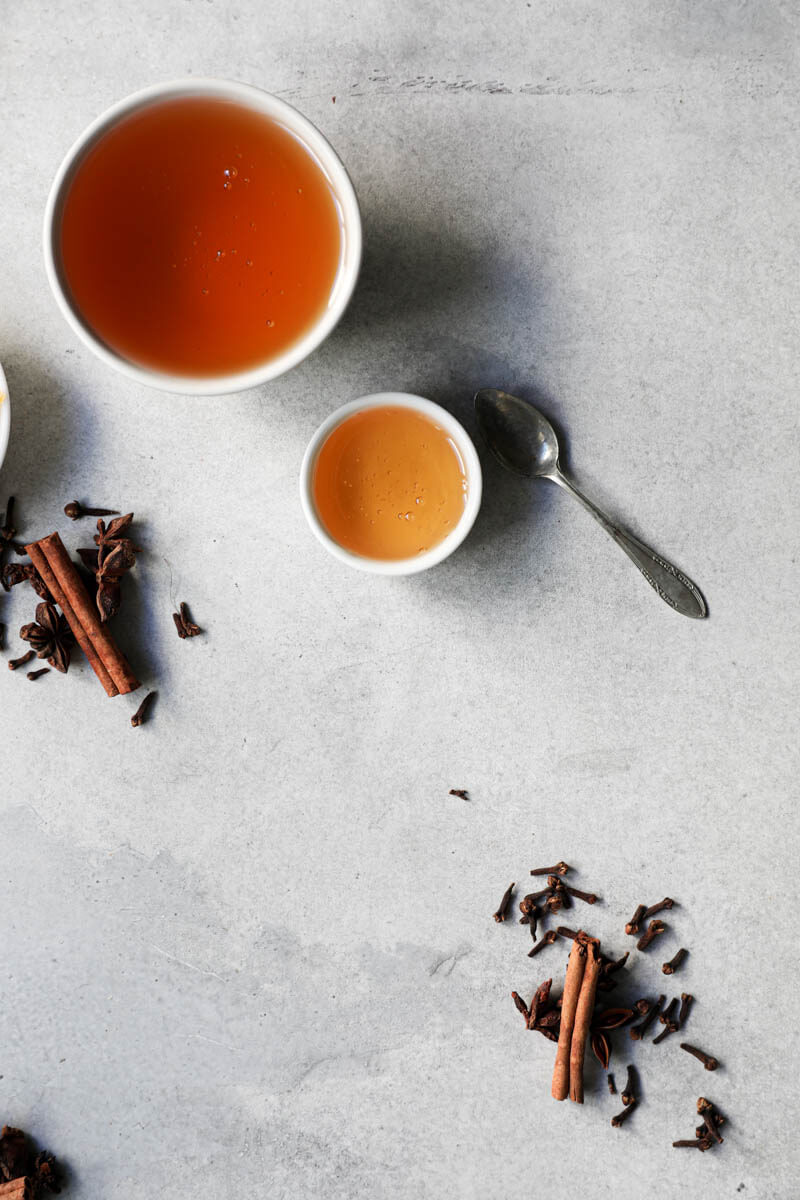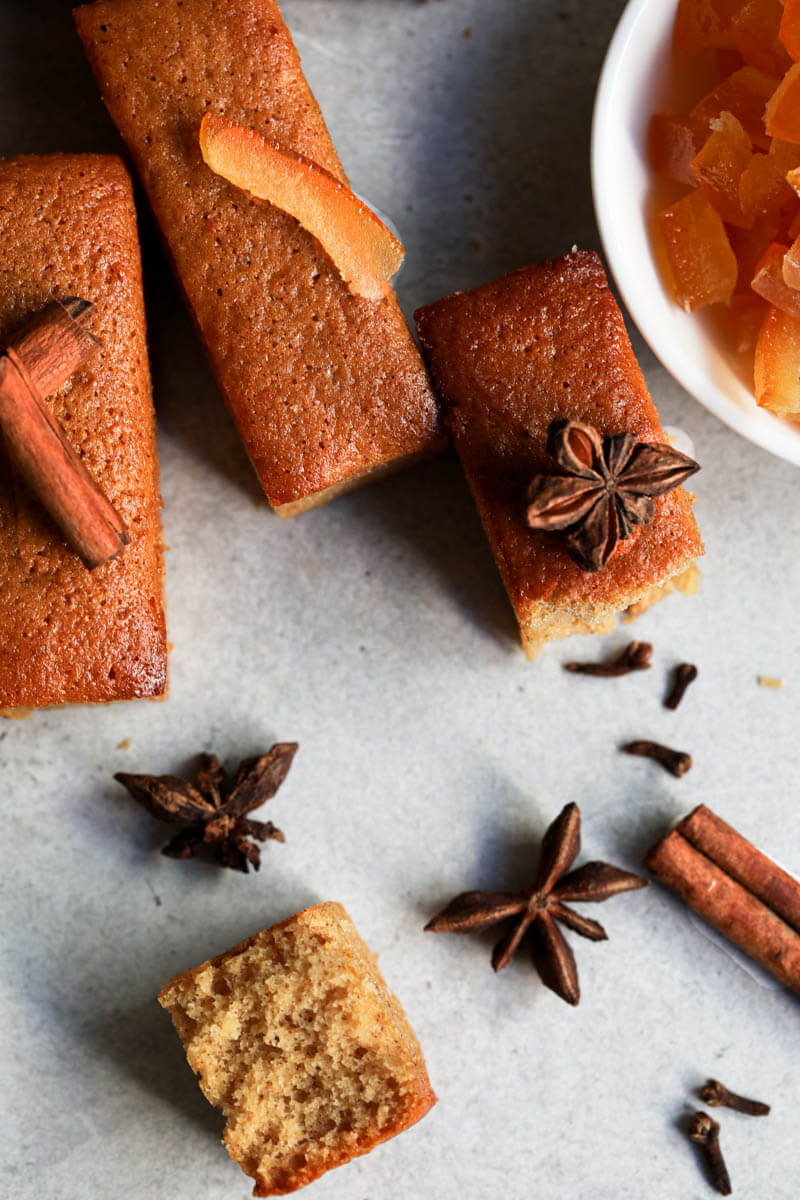 How to make French Spice Cake?
To make this spice cake recipe you must:
Butter and flour the molds evenly and preheat the oven to 160 C°.
Sift the flour and baking powder. Add the spices and set aside.
Over low heat warm the honey (about 50 degrees).
Whisk the eggs and sugar until they have gained in volume and changed in colour. Add the warm honey and whisk some more until it has gained in volume once again.
Warm the milk over low heat.
At low speed (the lowest on your machine) add the flour/baking powder/spice mix, the vanilla extract, and the freshly grated citrus zests. Once everything is properly mixed in, add the warm milk very slowly.
Fill the mini cake molds with the pain d'épice batter and bake for about 25/30 minutes or until you insert a skewer at the centre of the cake and it comes out clean. The cake should be golden brown.
Unmold over a wire rack and let it cool down completely as soon as they are out of the oven.
You can decorate de cake with candied oranges. Or keep it as is.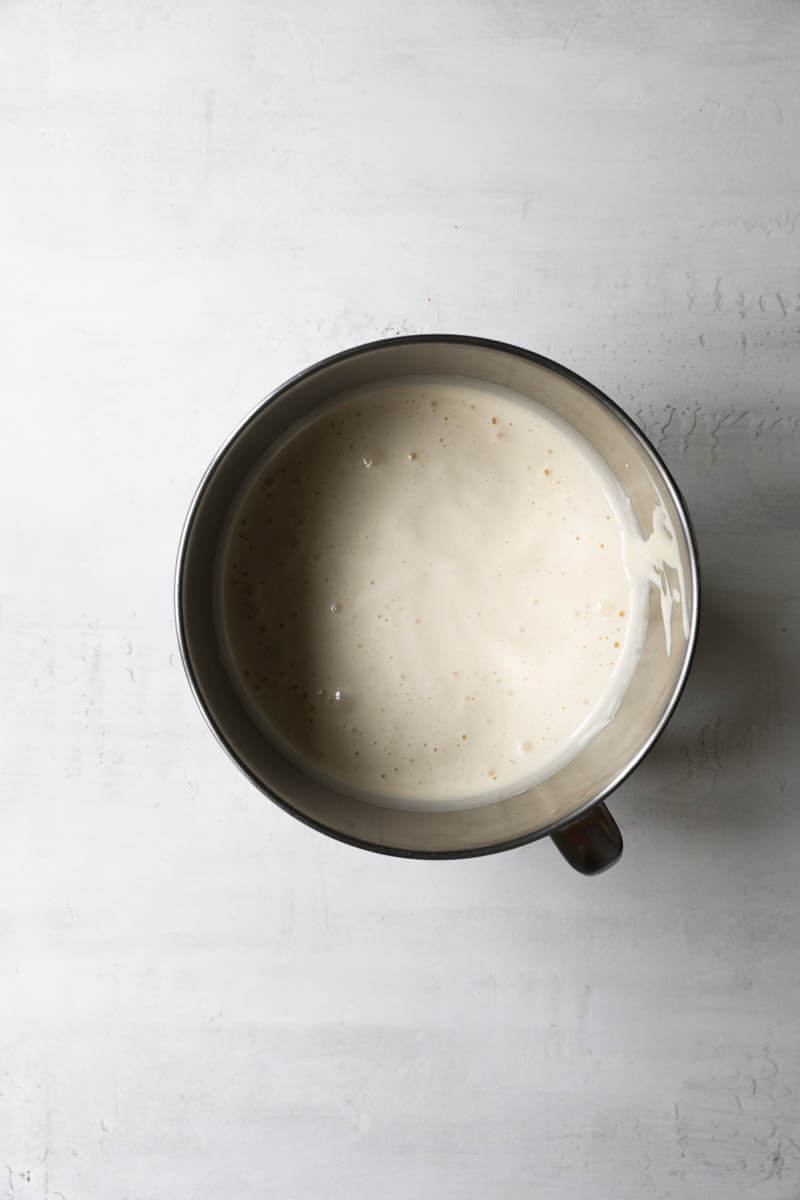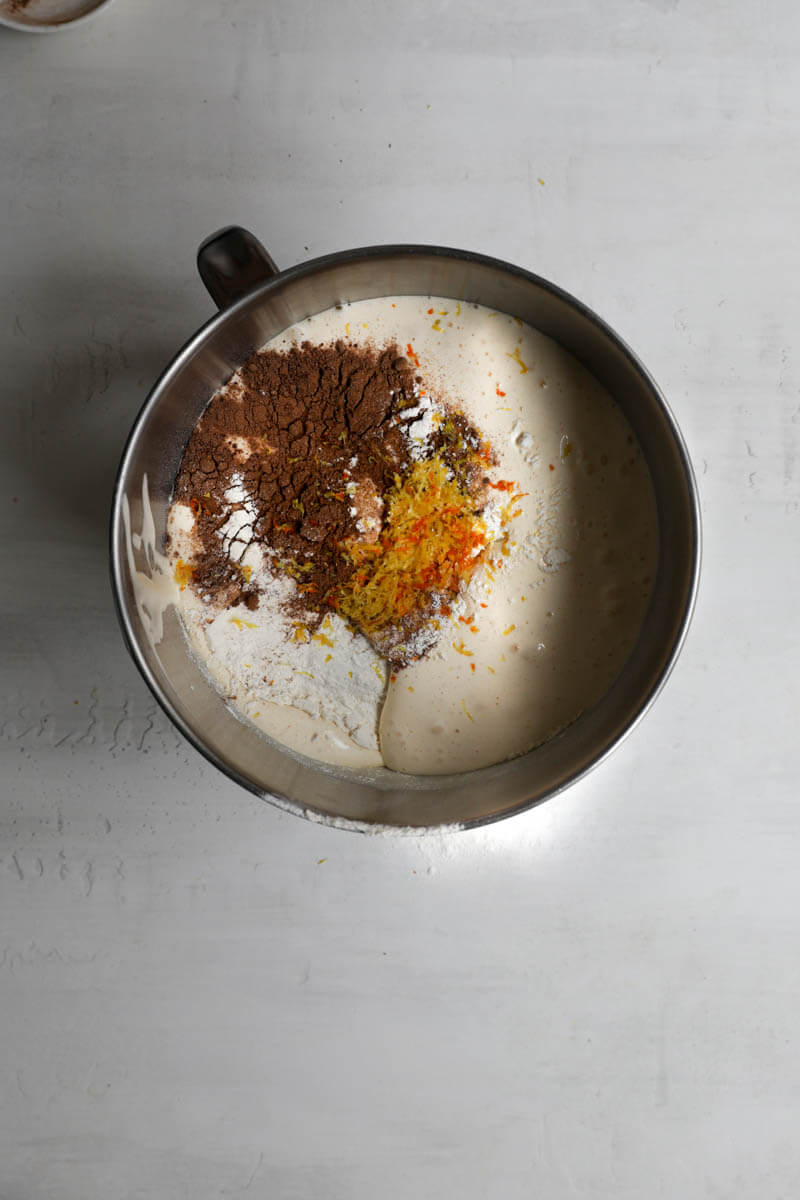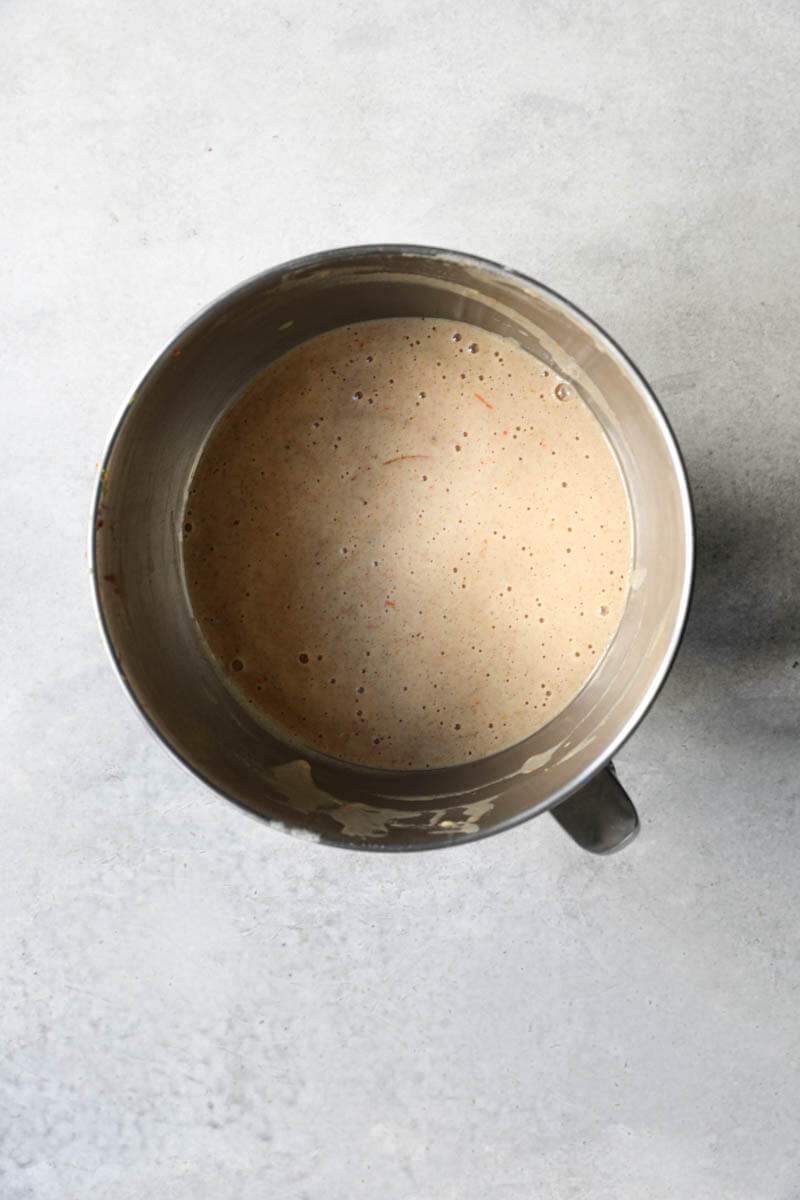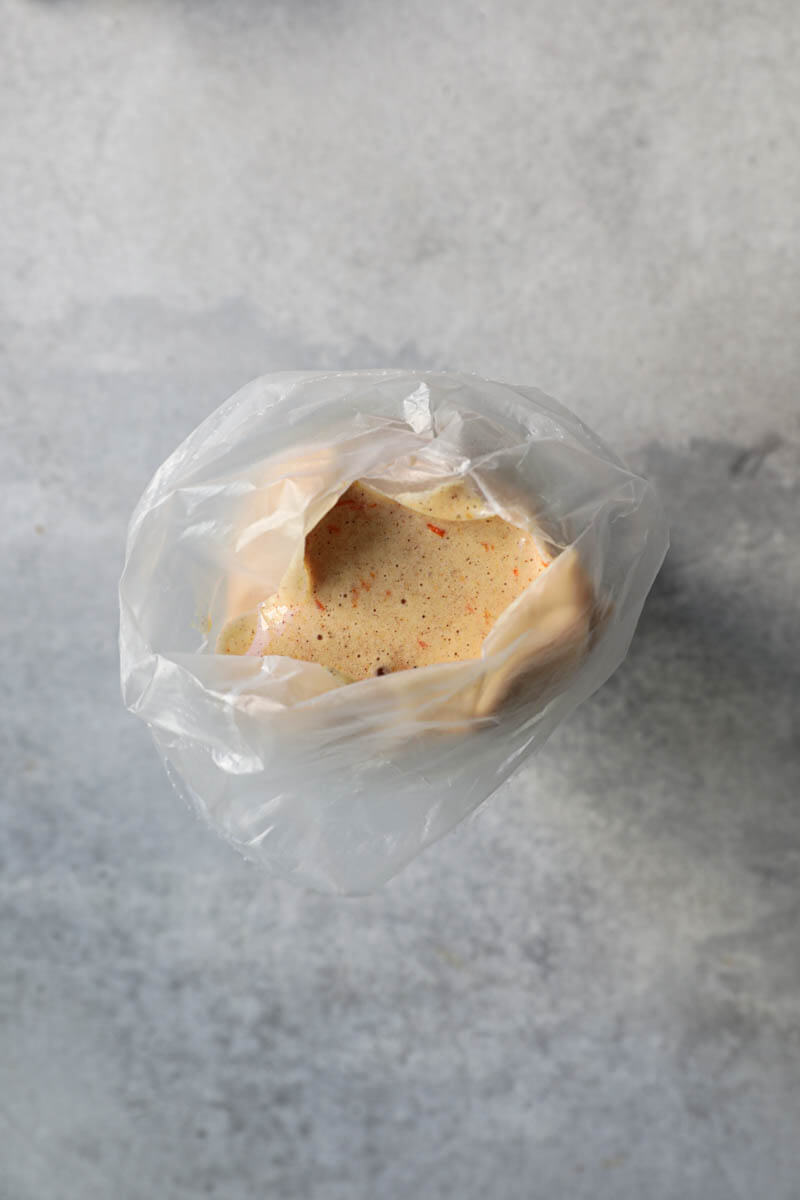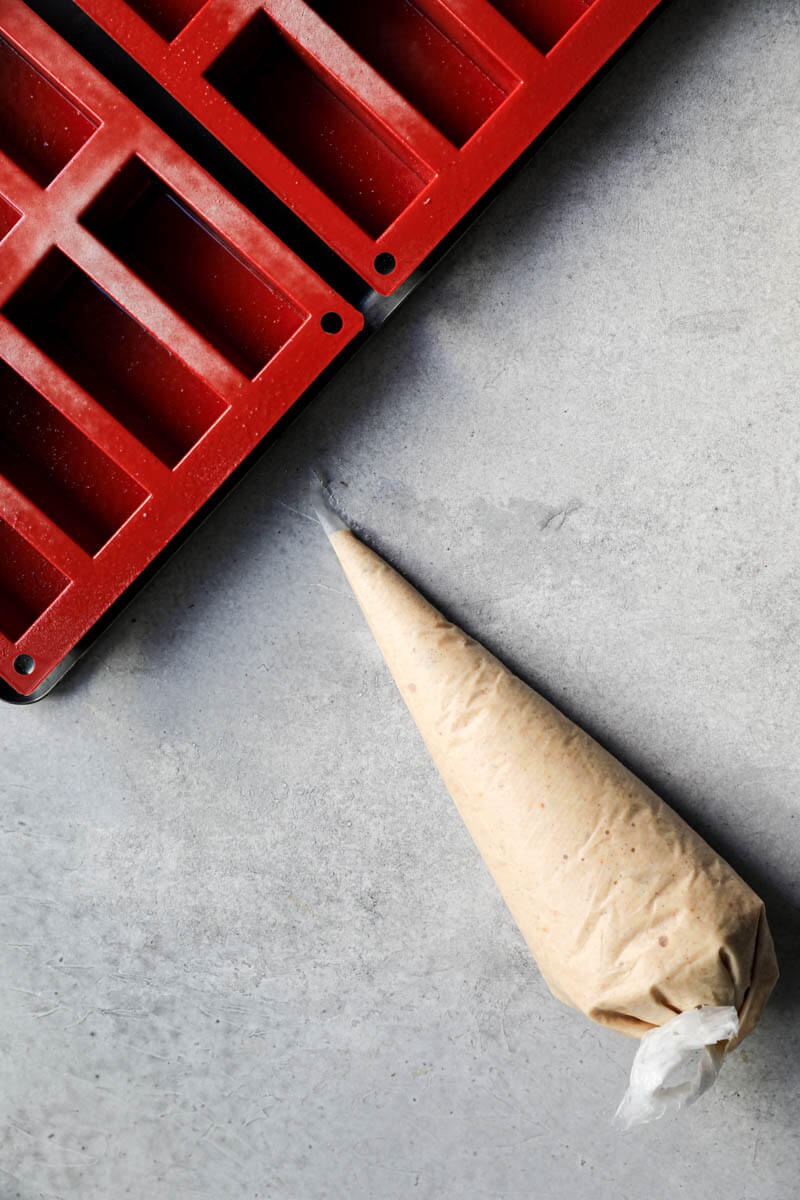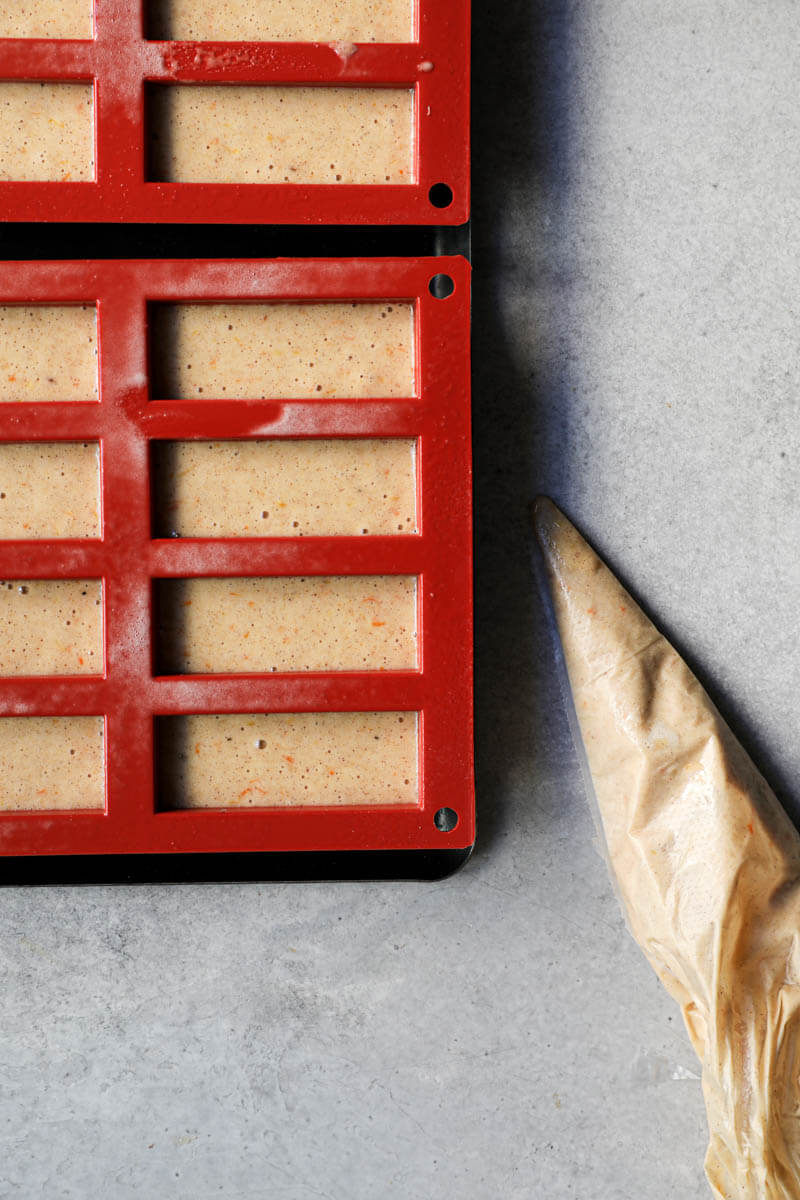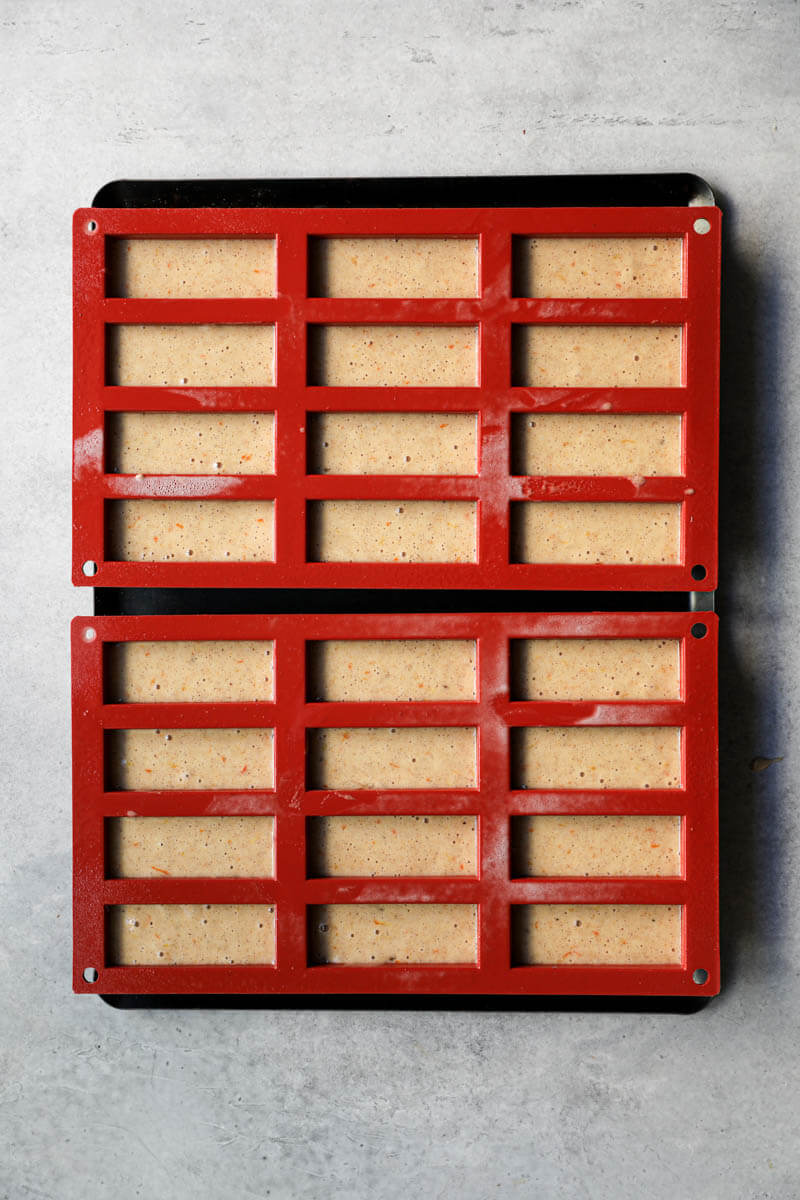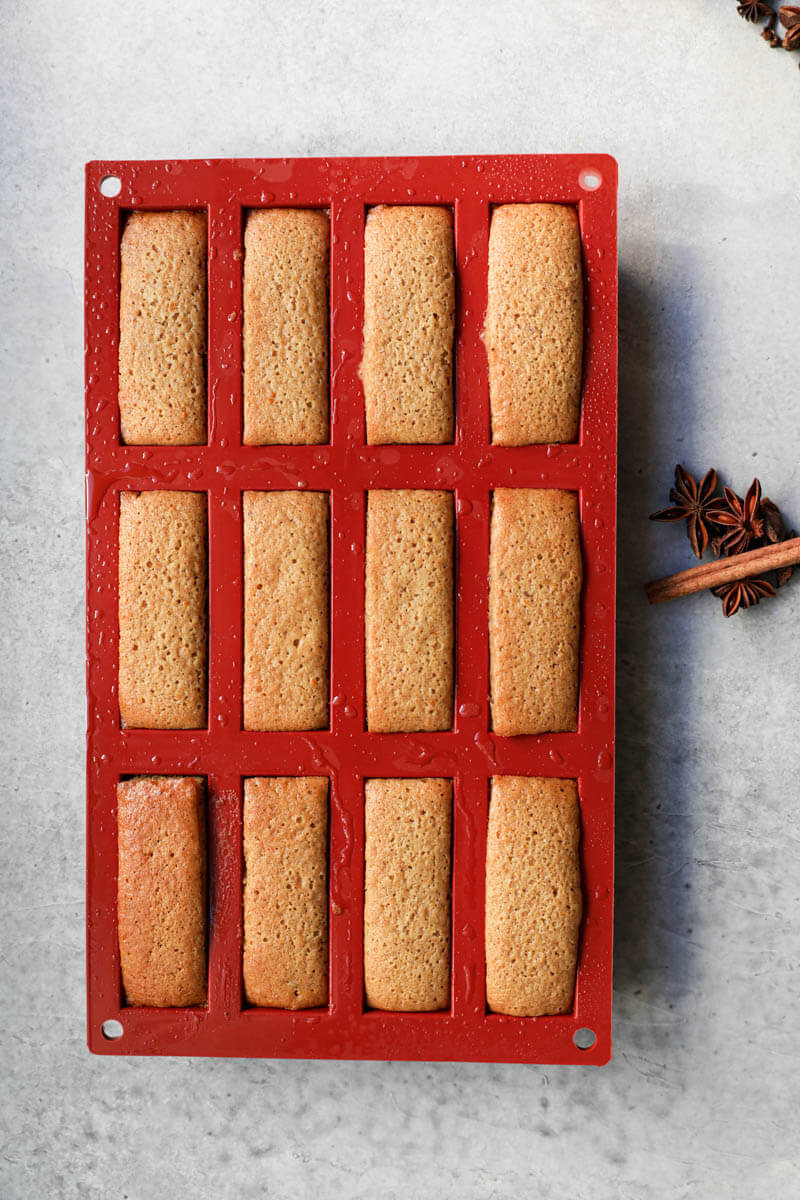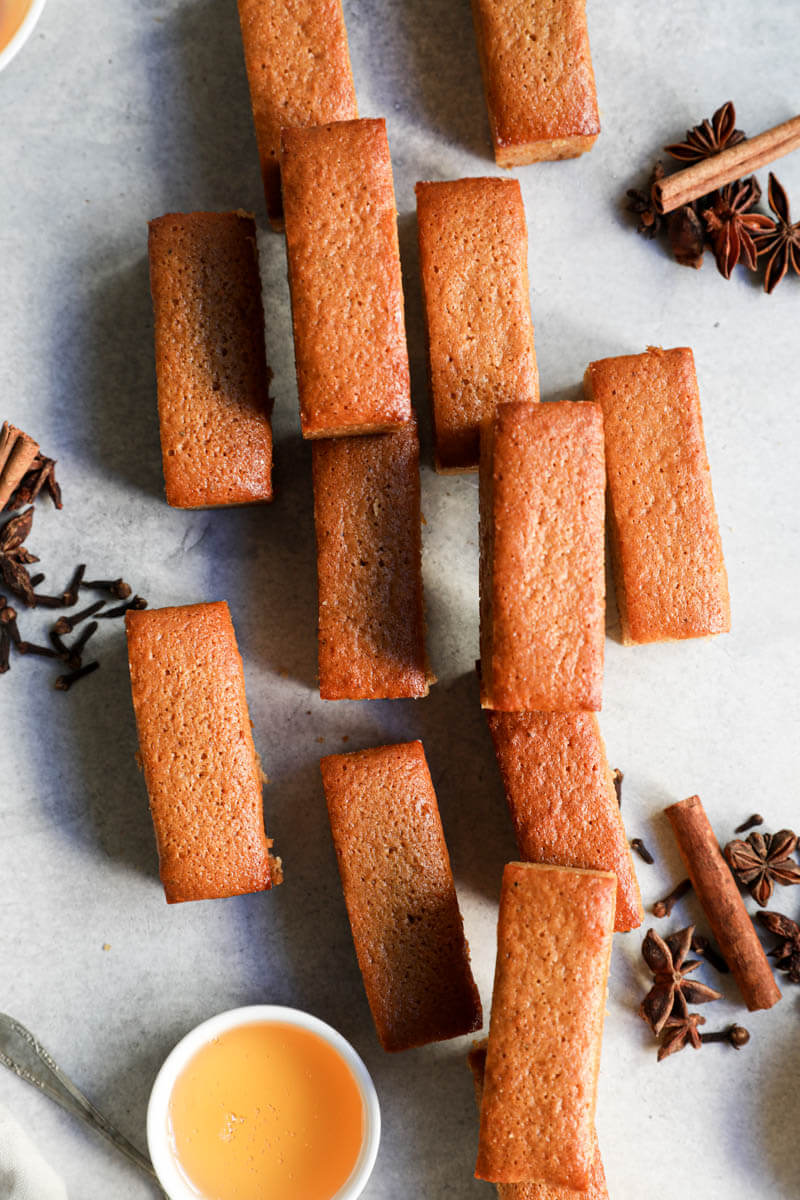 How to store this French Spice Cake?
This cake keeps for up to a week covered in plastic wrap.
You can also freeze it properly wrapped for 2 months. To defrost, leave at room temperature overnight.
How to serve Pain d'épices?
You can eat it all by itself as a snack, toasted with some jam or butter and you can also use to serve with foie gras during your holiday season aperitif hour 😊. It is a very versatile pastry and you will love having it around!
The ingredients used in all recipes on this site are measured using the metric system. I use a
scale
to be precise with my measurements and ensure good results. If you would also like to use a scale, here are some:
USA
,
Canada
,
UK
,
Australia
,
France
.
Subscribe to the newsletter
If you made this recipe I would really appreciate it if you leave a rating or comment below! Also, if you share on social media please use #cookwithbelula, I would love to see what you create!