This easy to put together and gluten free recipe came to life when a friend of mine asked me if I had a recipe for dulce de leche mousse, and sadly the answer was no. I knew then I had to come up with one as soon as possible.
Is Dulce de Leche Mousse easy to make?
Yes! This recipe for dulce de leche mousse is very easy to make. You only need 4 ingredients to put together this mousse that you probably have in your pantry:
Eggs
Dulce de leche
Cream
Sugar
Is dulce de leche mousse gluten free?
Yes! Dulce de leche mousse is gluten free!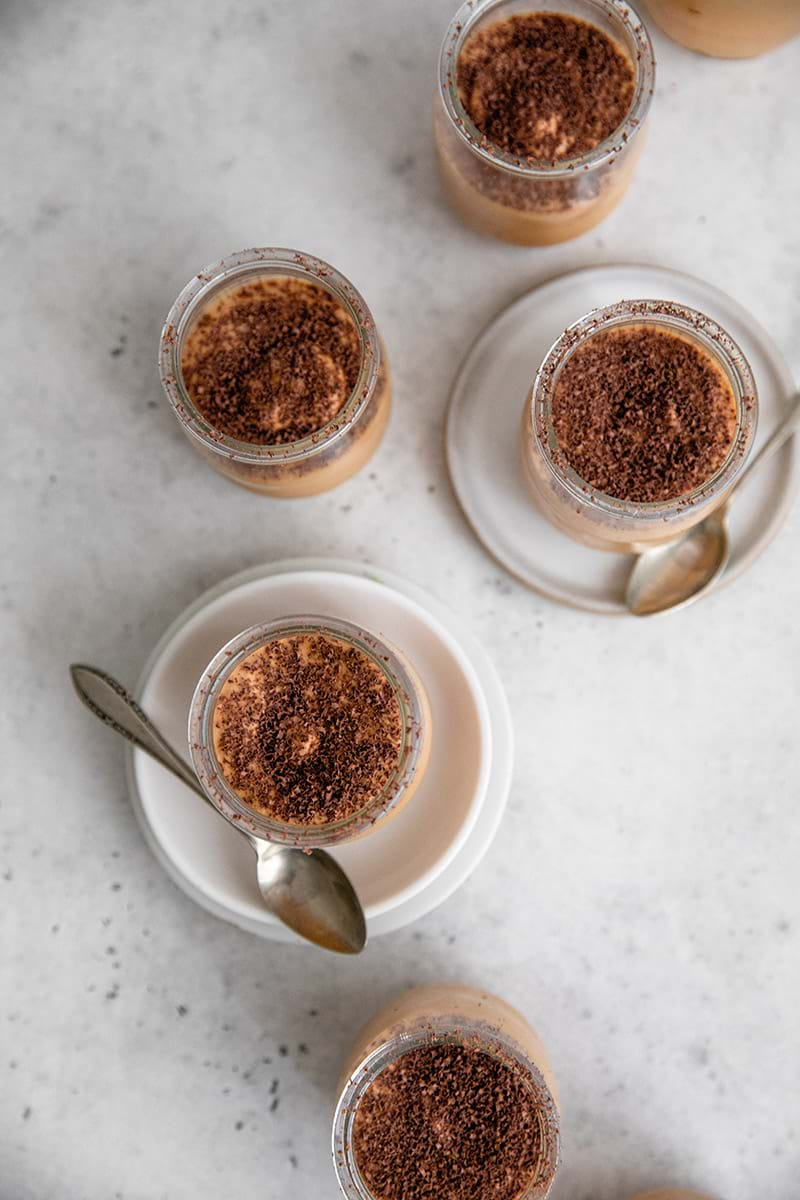 How to make dulce de leche mousse
This mousse is a simple mixture of 3 components:
Dulce de leche
Whipped cream
Beaten egg whites
First, whip the cream until it forms soft peaks. Refrigerate. Then, whisk the egg whites until there are no visible bubbles, and then add the sugar. Continue to whisk until the whites hold stiff peaks.
Now that you have all your elements you are ready to put together the actual mousse.
Start by whisking in 1/3 of the whipped cream to the dulce de leche and mix until they have properly integrated. Fold in the remaining 2/3 of the cream very gently, using a spatula (or a whisk if you feel comfortable enough).
I insist on the "gently" because it's important not to break down the cream you have just whipped. It's what's going to make your mousse light, airy and voluminous. Back to the movement: fold in from the middle to the edge of the bowl.
Follow by mixing the cream/dulce de leche mixture and the egg whites: you have to repeat the operation to incorporate the egg whites to your mixture. Same procedure: 1/3 first and then the rest! Gently. Very Gently.
How to fill the glasses where the dulce de leche mousse will be served?
You can do it using a piping bag. You can also use a spoon or an ice cream spoon to transfer the dulce de leche mousse.
If you go for the family version then you simply need to transfer the mousse from the bowl to the serving plate of your choosing, no pipping bag necessary.
Wrap a tray (or cutting board, something flat that you can transport and move easily move around) with plastic wrap and set the glasses on it. This will prevent them to move when being taken to the fridge etc.
How long should the dulce de leche mousse be refrigerated for?
Refrigerate for at least 4 hours. If you can prepare the dulce de leche mousse the night before even better!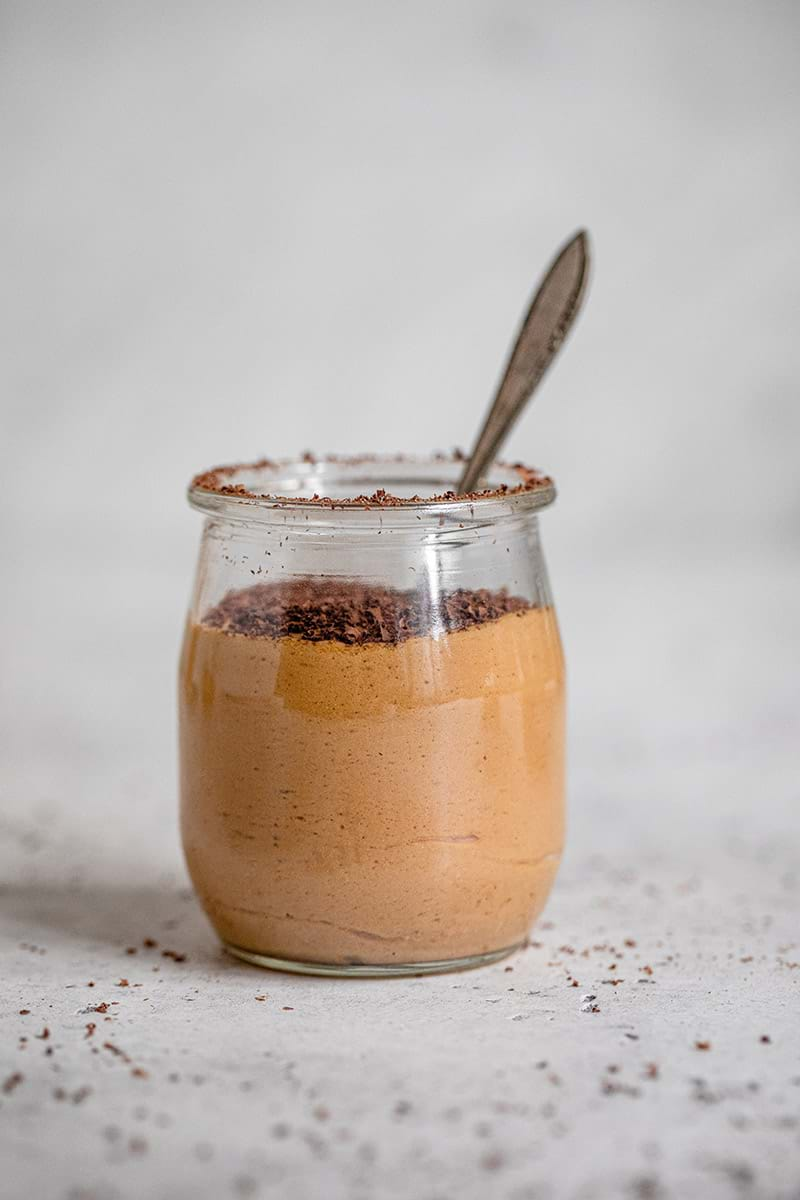 If you made this recipe I would really appreciate it if you leave a rating or comment below! Also, if you share on social media please use #cookwithbelula, I would love to see what you create!