Dulce De Leche Molten Cake
Little molten cake rich in dulce de leche.
I have never been a dulce de leche fan as are many Argentineans and Uruguayans, I don't know why. I guess I have always been a chocolate person. That is until I moved to France and suddenly, I found myself craving for dulce de leche, and alfajores, and meat, and chocotorta. Basically, everything very Argentinean, which almost always involves dulce de leche, I started to miss a lot. Thankfully I cook and I can do everything at home and placate any craving I might have and especially I can make our friends from here try all the good stuff from back home. I make a lot of dulce de leche based desserts and sweets and am always in the quest for the next big hit in my repertoire.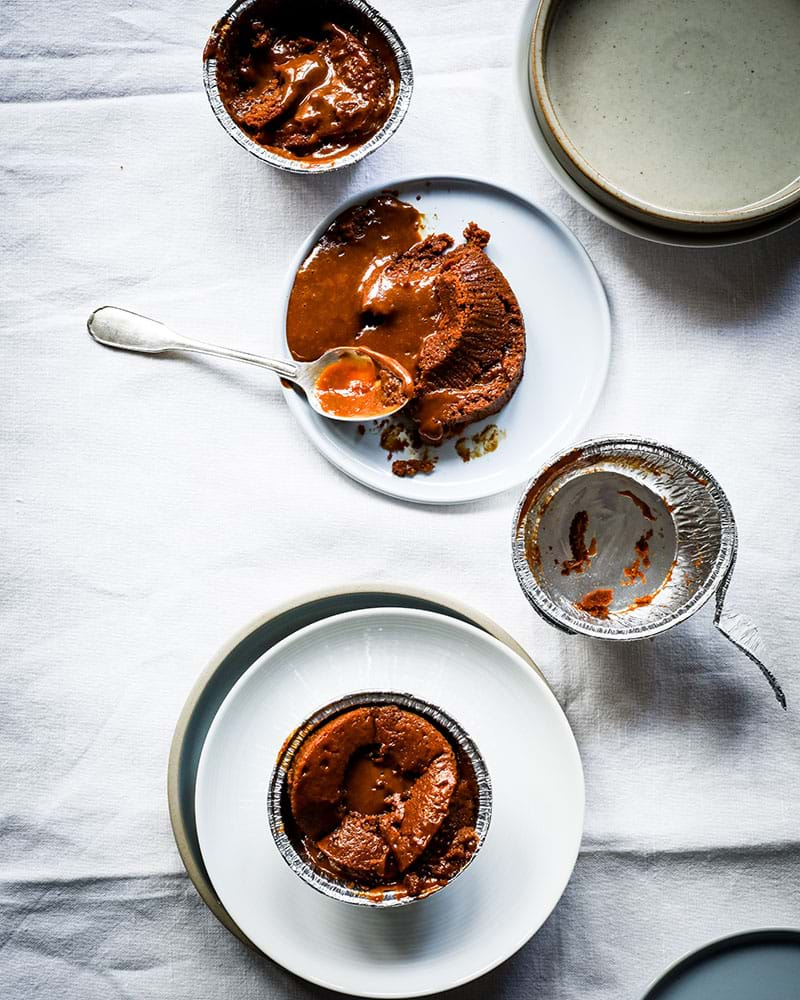 A few years back, someone gifted me the book of La Huella, a beachfront restaurant in Jose Ignacio, Uruguay where the food is delicious, and mood is relaxed, and drinks are fantastic 😉 I just realized I need to go back there soon! While I was looking at the book, I remembered clearly how my friends always talked about how spectacular their dulce de leche molten cake is and I said to myself that very likely the recipe would be in the book. And I found it. I have never tried it in situ to be honest, it never really called my attention. Until now that I am dulce de leche deprived that is.
I made the molten cake and I got very good feedback. People liked it. A lot. It's so easy to make that while you're making it you'll probably think you are forgetting something or doing it wrong. Don't you worry, you are fine. You are nor forgetting things. It's just that easy. And you can make it in 15 minutes or less and its freaking delicious. And you can double de recipe and freeze a couple to have handy every time you feel like you deserve a treat. It's the perfect dessert.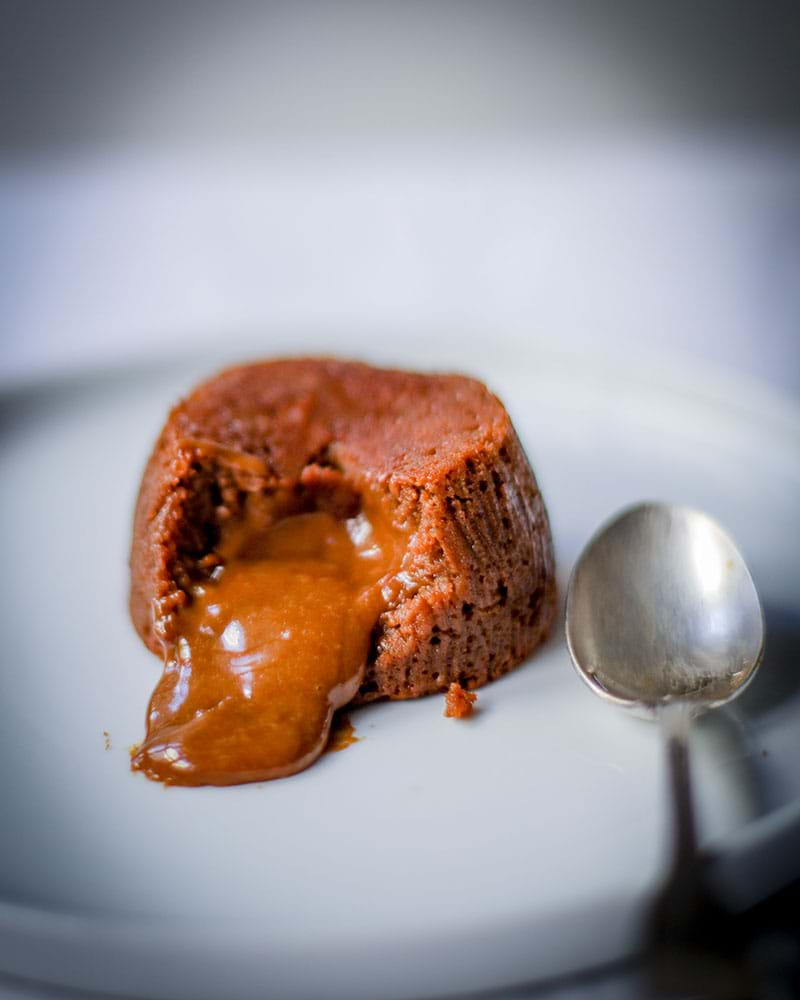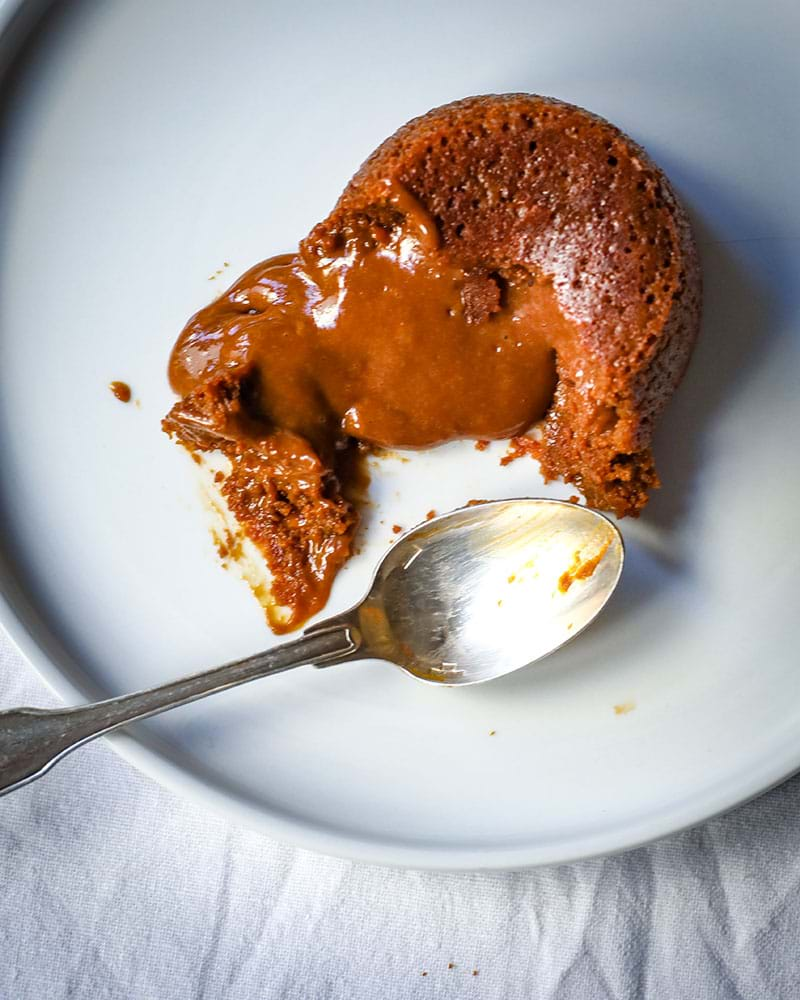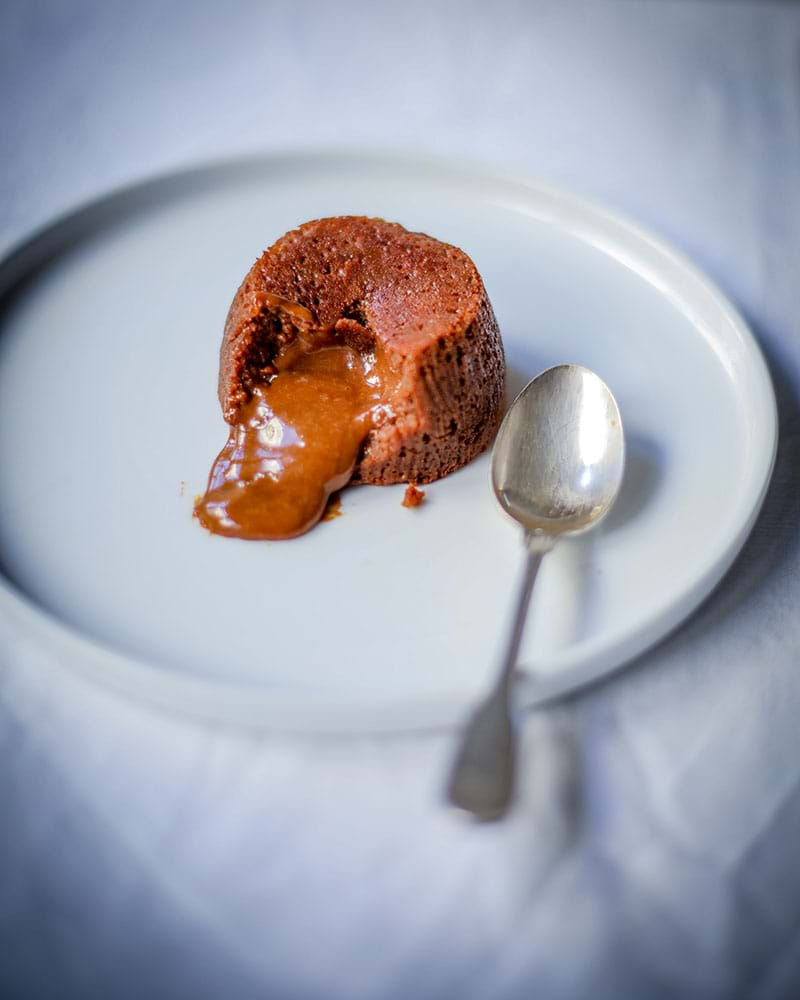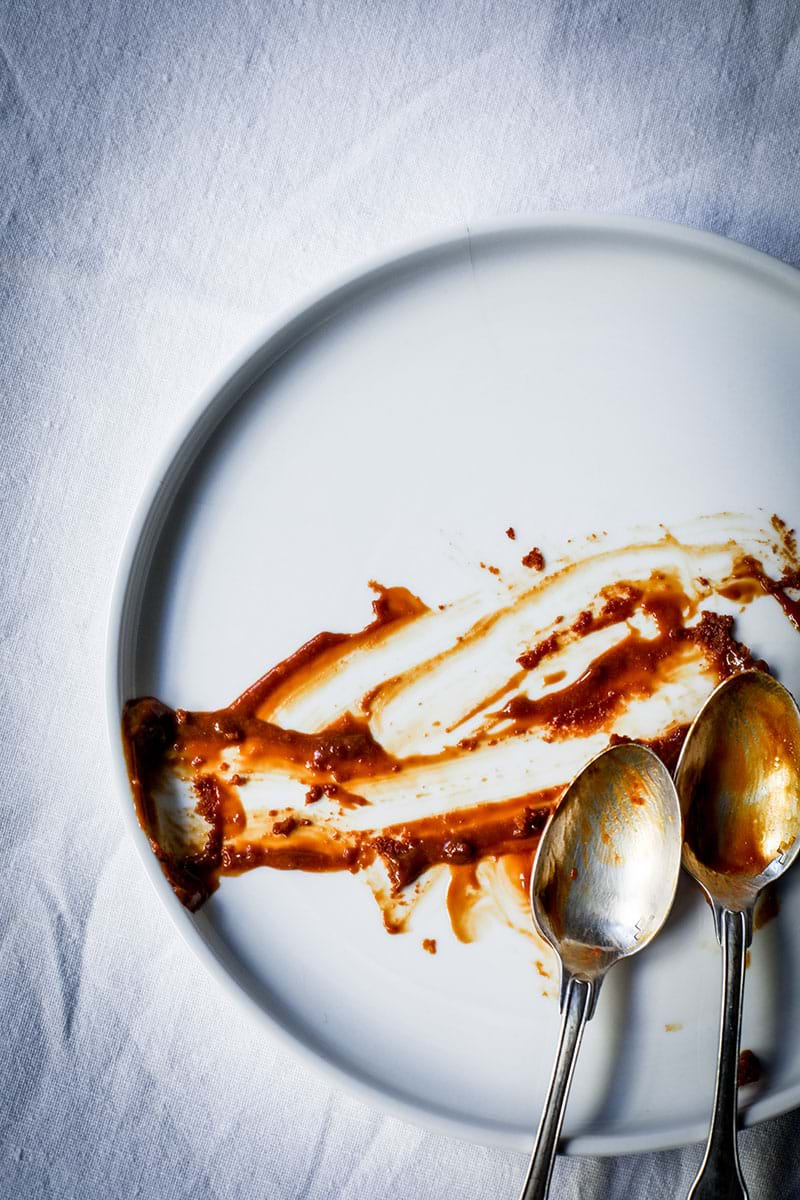 If you made this recipe I would really appreciate it if you leave a rating or comment below! Also, if you share on social media please use #cookwithbelula, I would love to see what you create!
Eggs

1

Egg Yolks

2

Dulce de Leche

400 g

Flour

20 g