Cherry clafoutis is a French classic originally from the Limousin region. This easy cherry clafoutis recipe is made of a batter like that of crepes or a French flan and topped with cherries. This is it, so simple yet so good! The prefect summer dessert.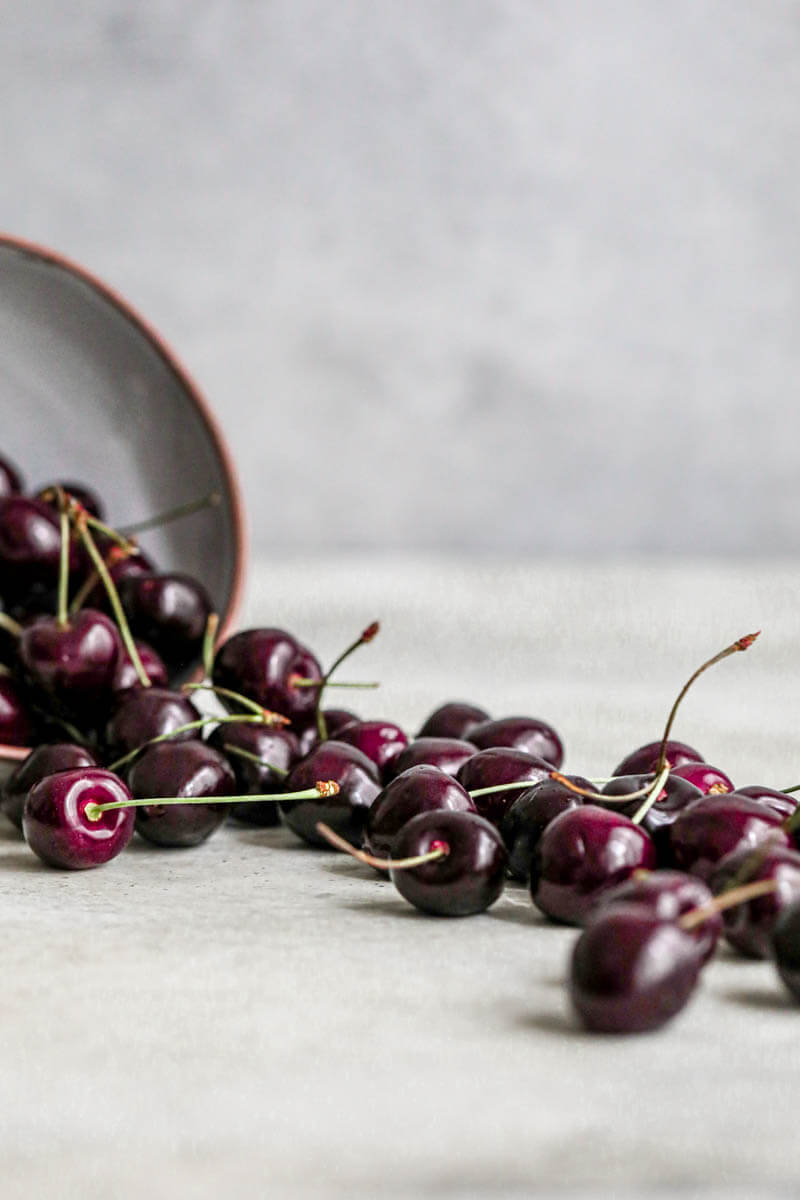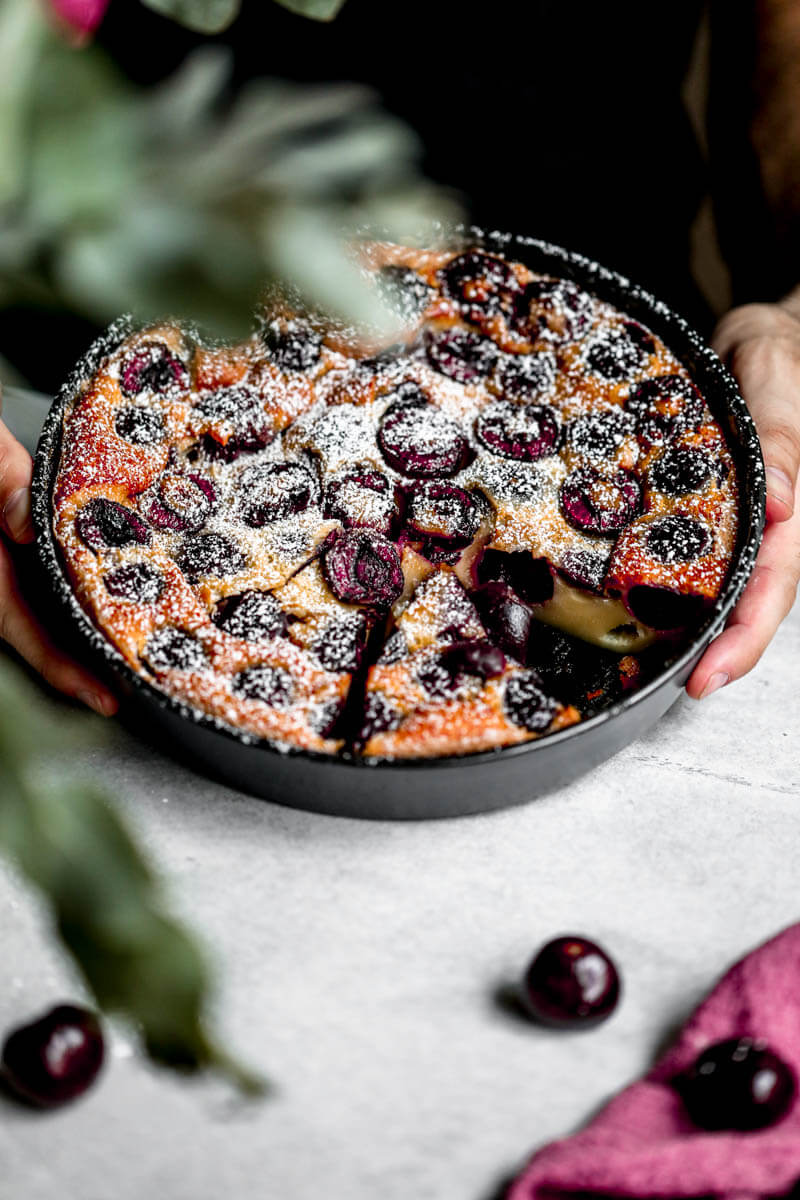 How to make clafoutis?
Making this French cherry clafoutis is amazingly simple and straightforward. It is a one bowl dessert you can put together in under 15 minutes.
In one bowl you add and whisk the ingredients in the following order: sugar and eggs, then the dry ingredients (flour) and finally the liquid ingredients (milk, cream and rum).
Then pour the filing into the baking dish and place the cherries on top. That is, it. You are finished.
Note: the traditional French clafoutis uses the cherries with pit and all. It adds flavor. However, if you do want to pit the cherries you can.
You can see how to pit cherries without a cherry pitter below.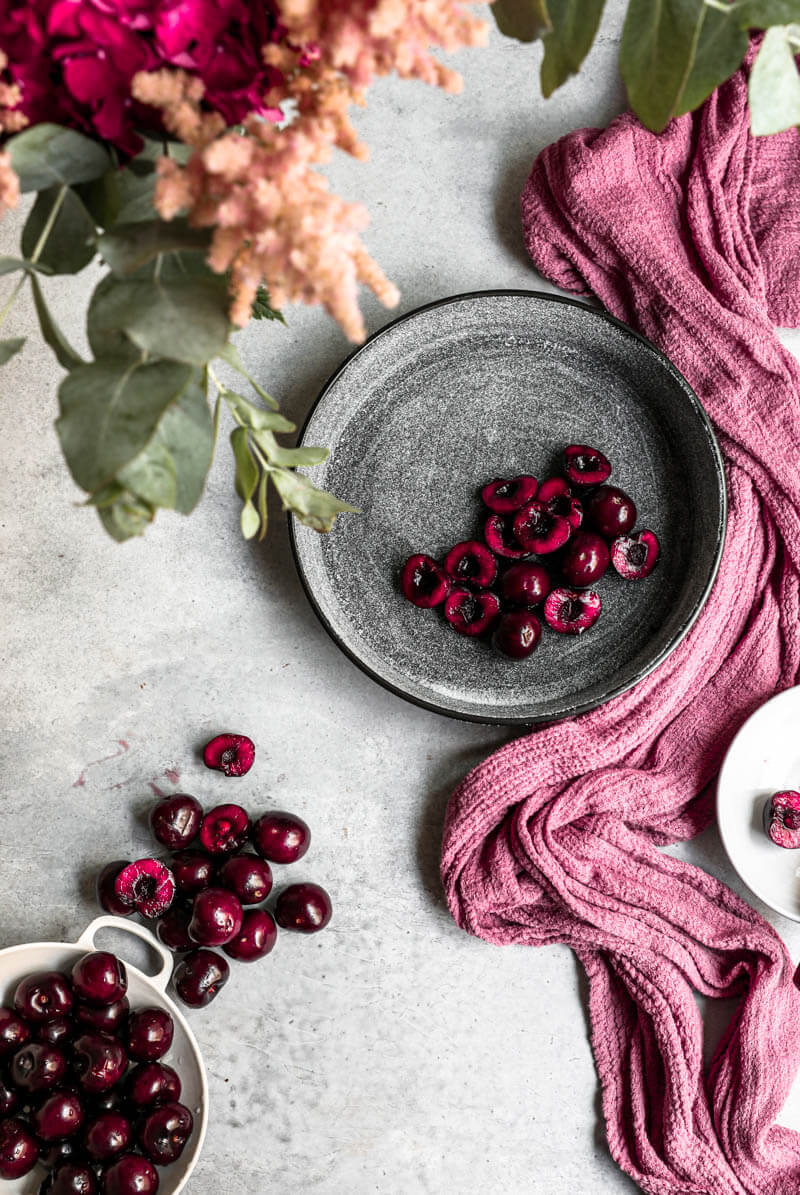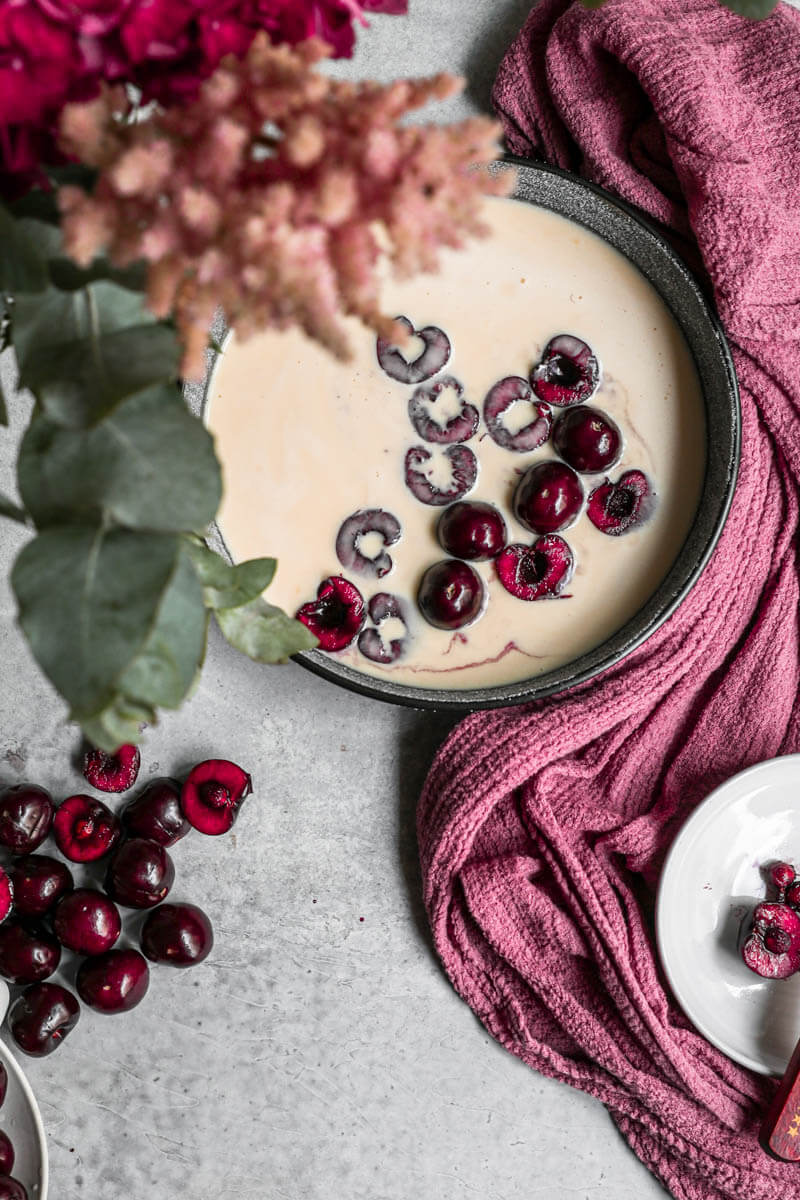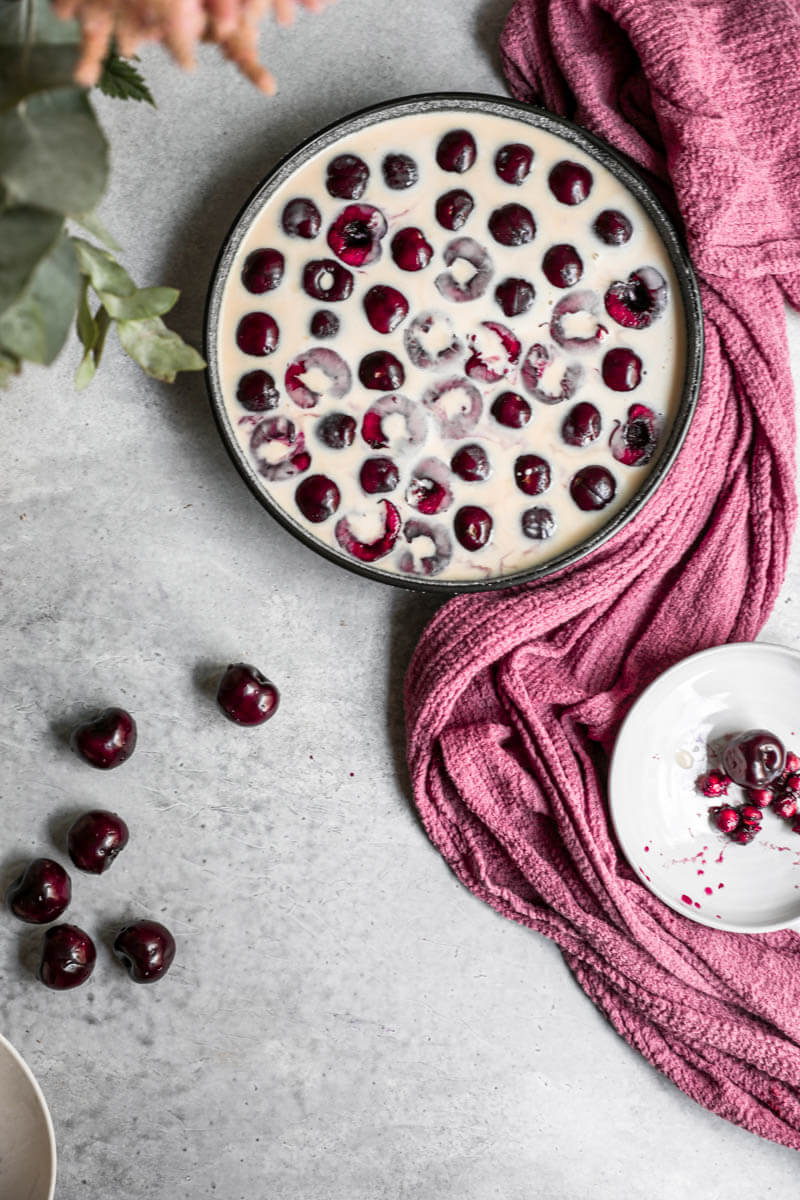 How to bake cherry clafoutis?
You can bake in a round baking dish and use the same dish to serve the clafoutis. For this recipe you will need a 22 cm (9 inch) in diameter dish.
If you would like to unmould the clafoutis, and present it more like a cake, you can line a 20 cm cake tin with parchment paper and bake the cherry clafoutis there.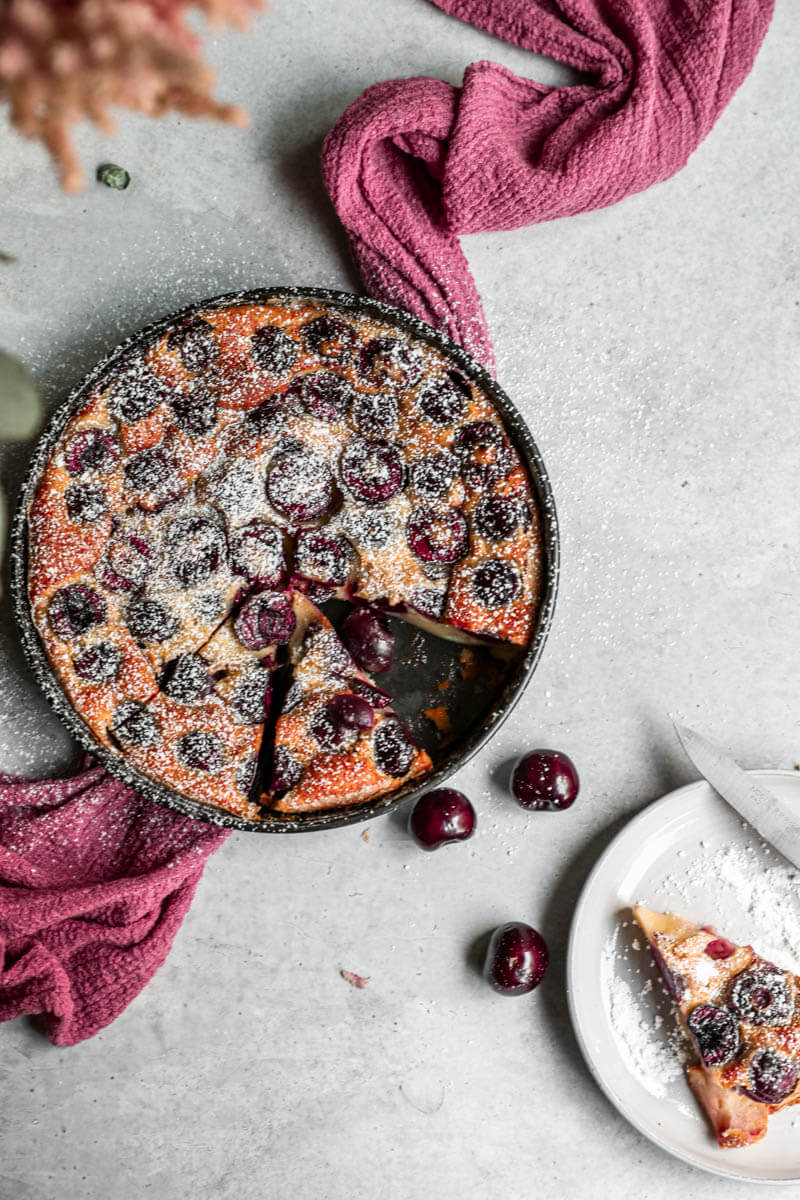 Can clafoutis be frozen?
It is better to eat it when fresh. If you must freeze it, make sure to wrap it in plastic wrap.
To defrost: pop into the oven for about 30 minutes at 150 degrees Celsius (300F).
How to serve cherry clafoutis?
It must be served warm. You can reheat it in the oven if necessary.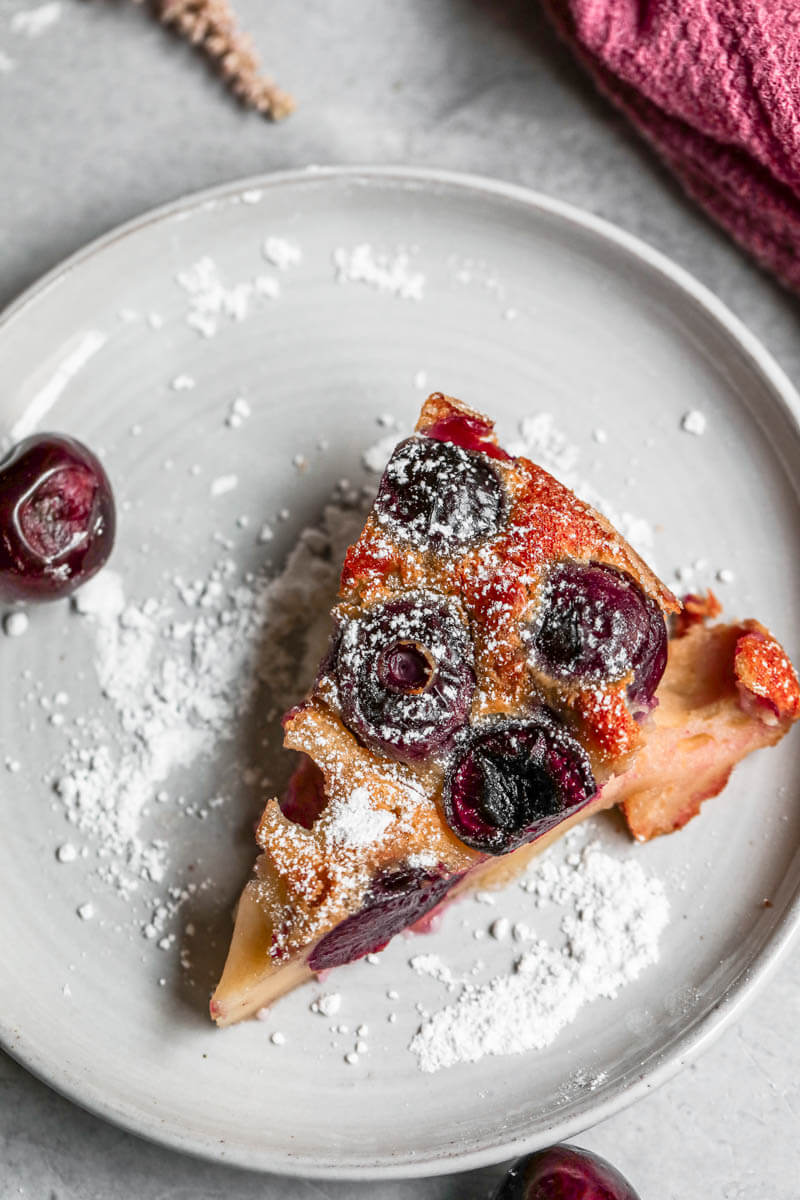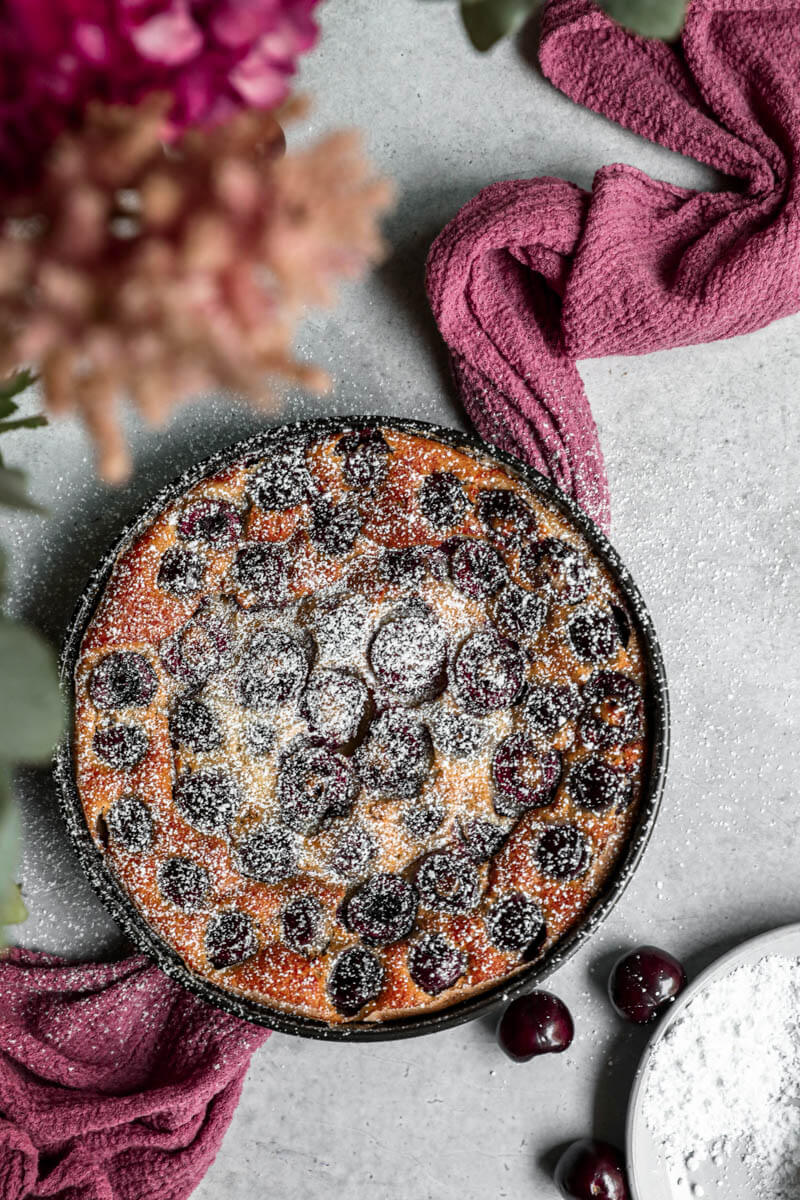 How to store cherry clafoutis?
You should store it in the fridge covered. Warm up before serving.
Variations for this cherry clafoutis recipe
You can replace the cherries by other fruit like apricots, apples, pears, peaches, or plums for example. In this case, you will be making a "flaugnarde". The flaugnarde comes from the Auvergne, Limoiusin and the Perigord regions.
If you replace the cherries with dried prunes you will be making "Far Breton", a classic French dessert from the Normandy region. You can check out a recipe for Far Breton here Far Breton Recipe.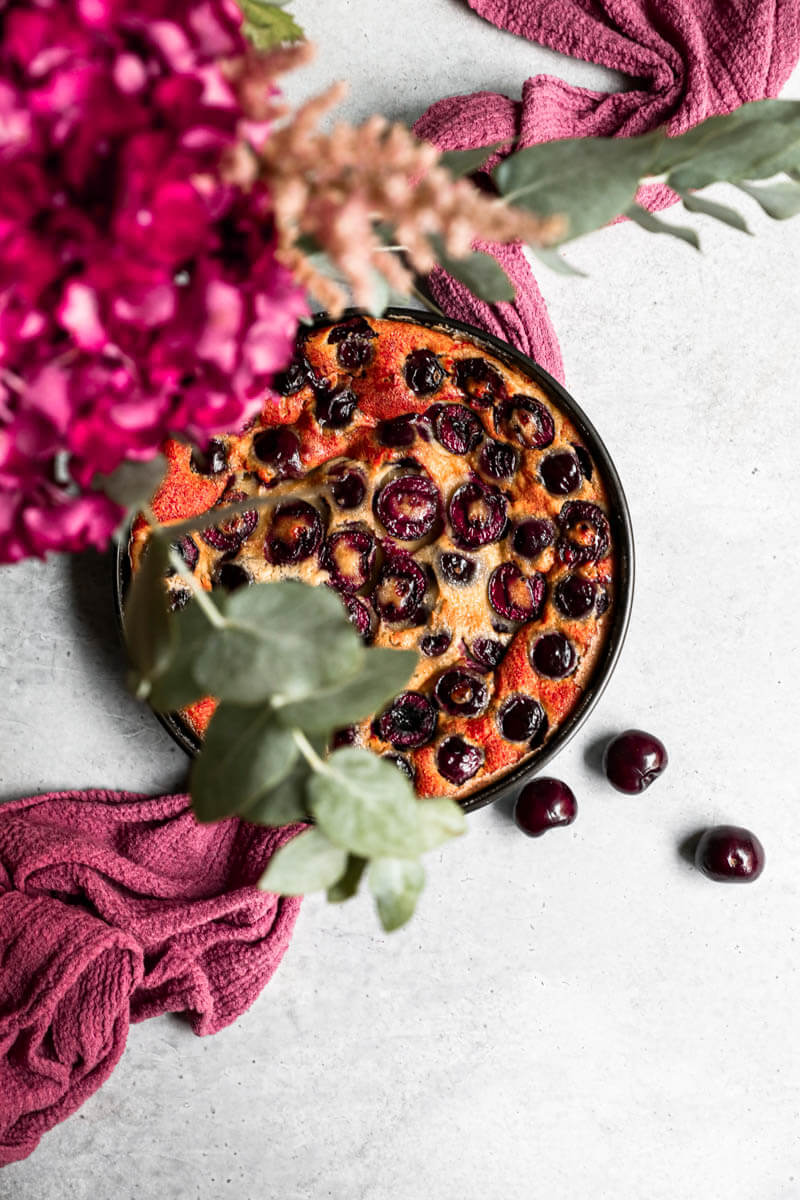 If you made this recipe I would really appreciate it if you leave a rating or comment below! Also, if you share on social media please use #cookwithbelula, I would love to see what you create!