Candy Coated Roasted Almonds
This candy coated roasted almond recipe is super easy, and there are only 2 ingredients involved: sugar and roasted almonds. It is also known as candied almonds.
Candied almonds make for a great edible gift, as they have a long shelf life: they last for up to 2 weeks! This recipe for candy coated almonds calls for only 2 ingredients (3 if you count water!): roasted almond and sugar. It is easy to make and completely gluten free. They are a great addition to any dessert spread if you manage not to eat them before!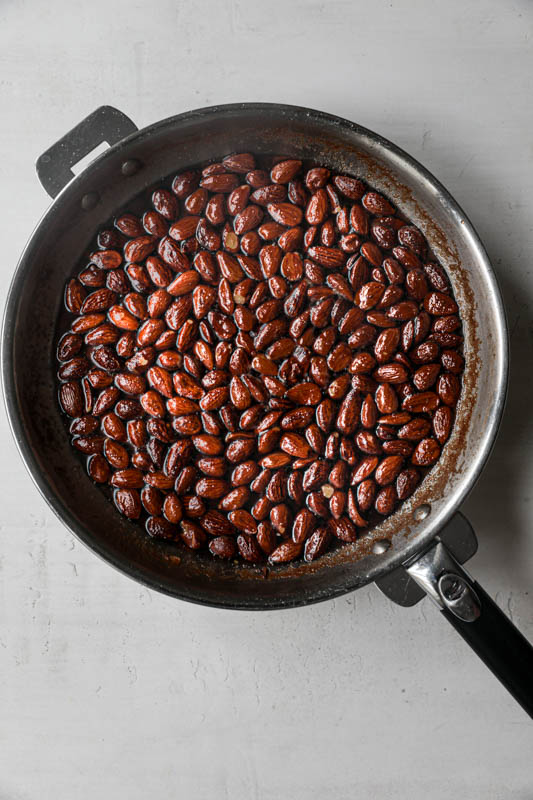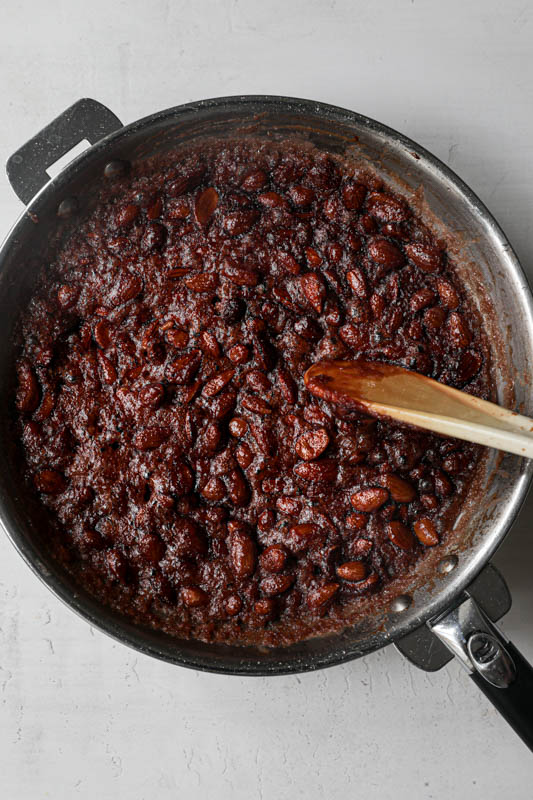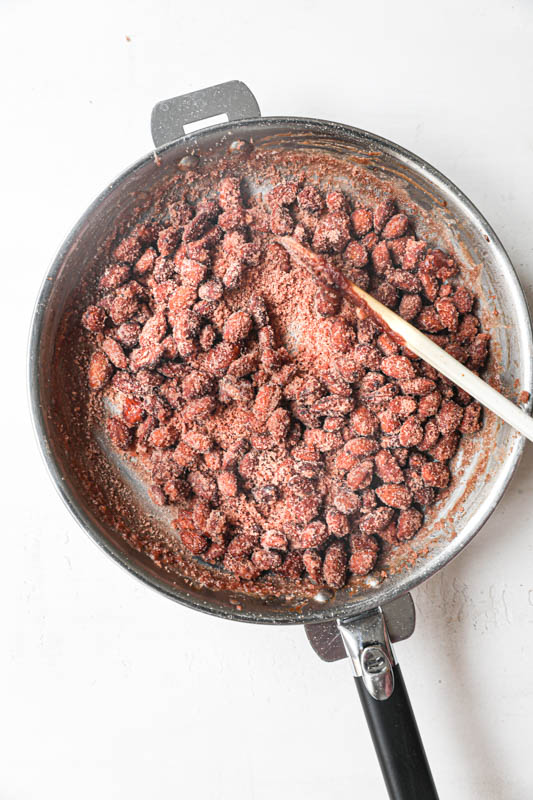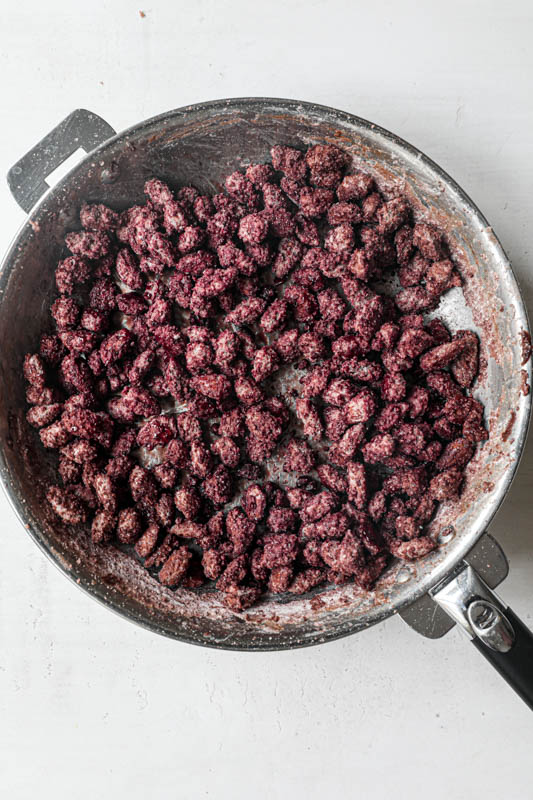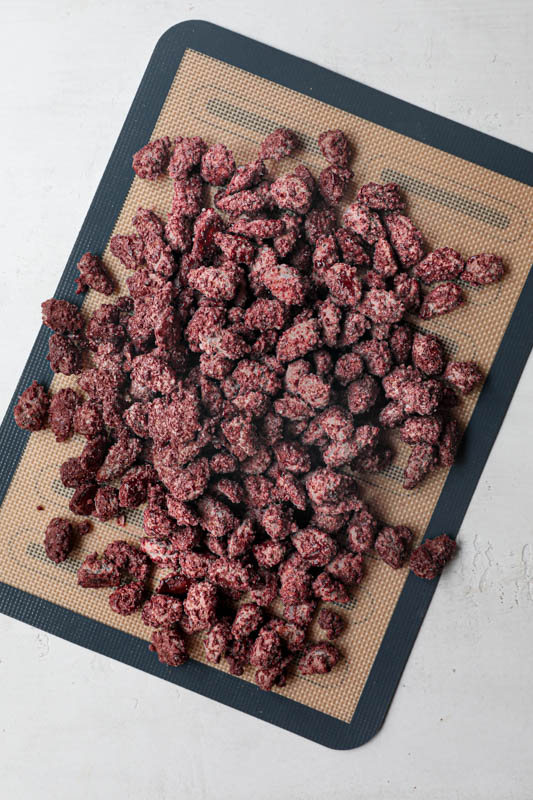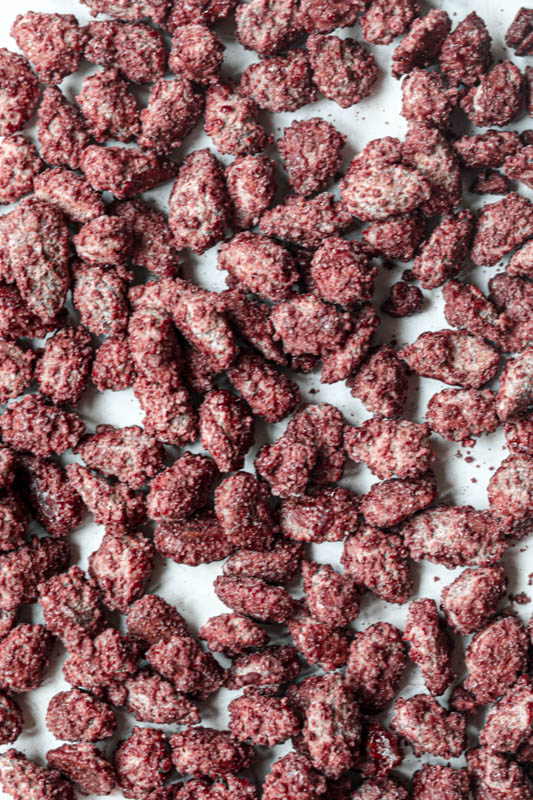 Ingredient Notes
Almonds: Almonds must be used whole and with peel. You must roast them before mixing them with the rest of the ingredients.
Granulated sugar: this recipe calls for white granulated sugar. You can also make these candied almonds with brown sugar.
How to make Candied Almonds
To make this recipe you simply must cook the roasted almonds, the sugar and the water over medium heat, until the almonds are completely covered in caramelised sugar with a sandy like consistency.
Tips for Candy Coated Almonds Success
This recipe is straightforward. There are some important things that will help you along the way:
First and foremost, patience! It takes a little time, and you might come to think the almond transformation will never happen. Trust me when I tell you it will!
Don't try to rush the process by turning up the heat, you risk burning the candied almonds!
The roasted almonds go through 3 stages before turning into candied almonds: first sugar turns into caramel, then the caramel turns into white sand that covers the almonds, and finally that white sand sugar like consistency turns into caramel sandy consistency.
Place on a non-stick surface like a silicone mat or parchment paper immediately after they almonds have been candied.
Separate them using a spatula if they are stuck together. Don't use your fingers, they are super-hot!
Storage tips
Cany coated almonds last for up to 2 weeks in an airtight container at room temperature. After that they start to get soft and are not that great.
You can also keep them in the refrigerator, in an airtight container. In that case they last for about 3 to 4 weeks.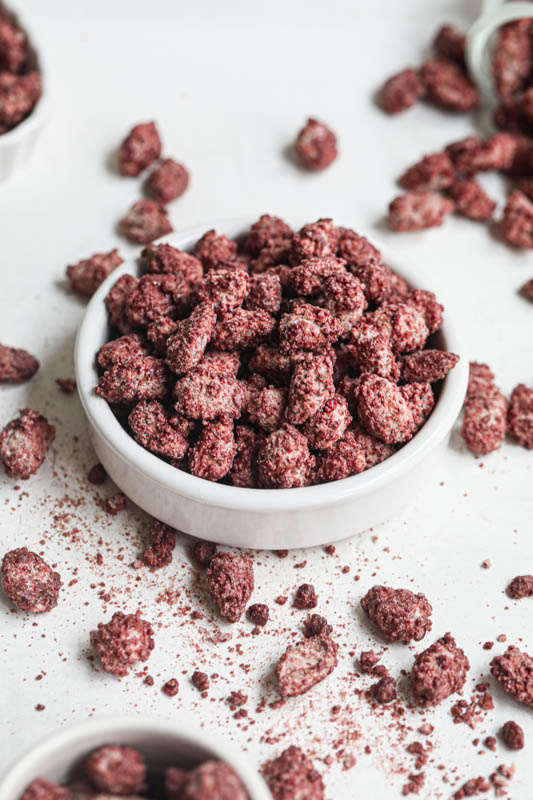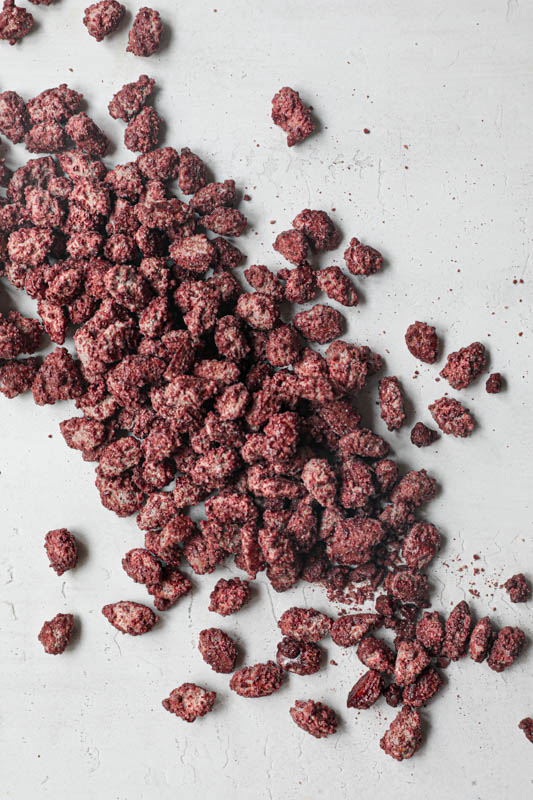 Variations to this recipe
You can make this same recipe using other nuts like walnuts or hazelnuts.
You can turn these candied almonds into almond praline paste once the candied almonds have completely cooled off, place in a food processor and mix until smooth. Store the almond praline in an airtight container at room temperature. It keeps for up to 1 month.
The ingredients used in all recipes on this site are measured using the metric system. I use a
scale
to be precise with my measurements and ensure good results. If you would also like to use a scale, here are some:
USA
,
Canada
,
UK
,
Australia
,
France
.
Subscribe to the newsletter
Toasted almonds

200 g

Granulated Sugar

200 g

Water

200 g
If you made this recipe I would really appreciate it if you leave a rating or comment below! Also, if you share on social media please use #cookwithbelula, I would love to see what you create!