Fall has arrived and so have pumpkins! All kinds. So recipes using pumpkin/squash will be coming your way for a while! There are at least 3 being finely tuned to bring to you.
I have been using pumpkin and butternut squash a lot lately in the kitchen: squash soup, gilled pasta, gnocchi, just baked with a little mozzarella, you name it! I absolutely love love squash in all of its forms. I must admit that I always eat it in a savoury dish, never have I had it as dessert, or have I used it in a sweet recipe. Until now that is!
I do remember that when I was a kid there was often pumpkin in a syrup served as dessert. I never tried it off course, being somewhat narrow minded about what was dinner and what was supposed to be dessert, and squash was not it. My parents loved it though.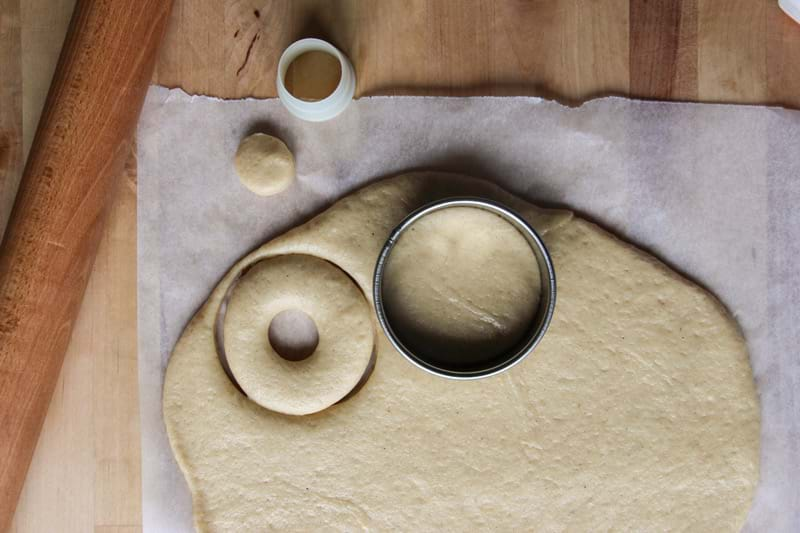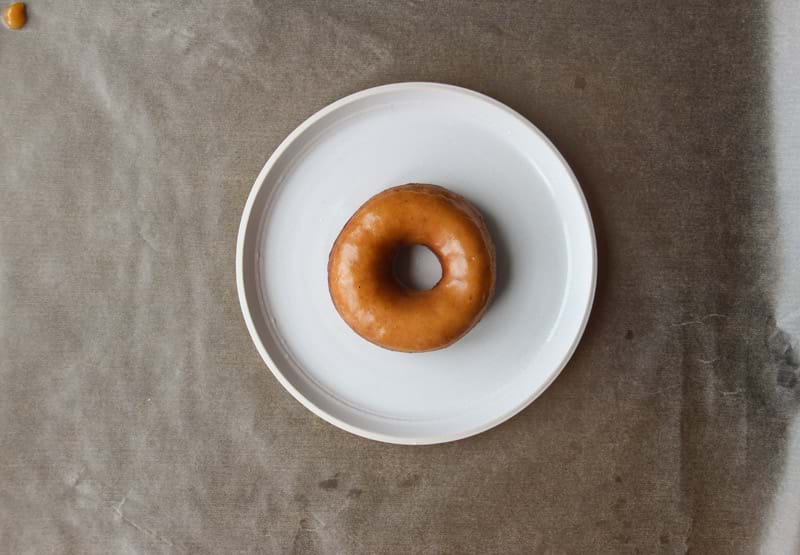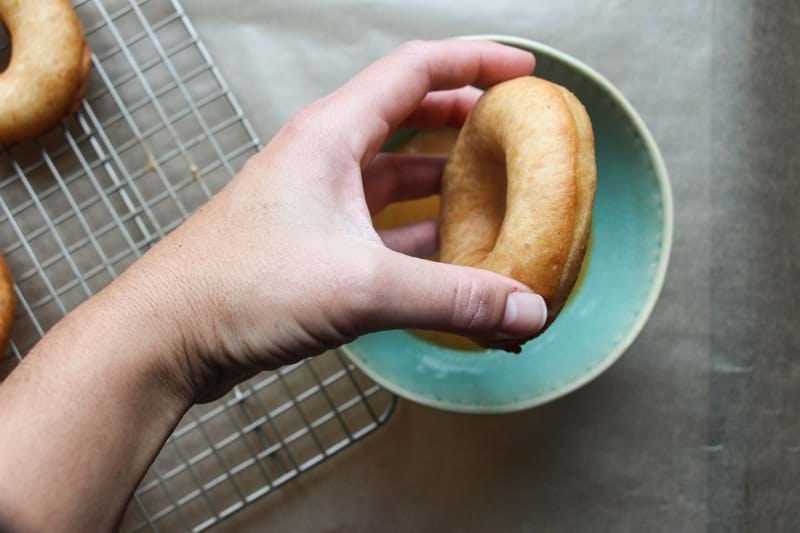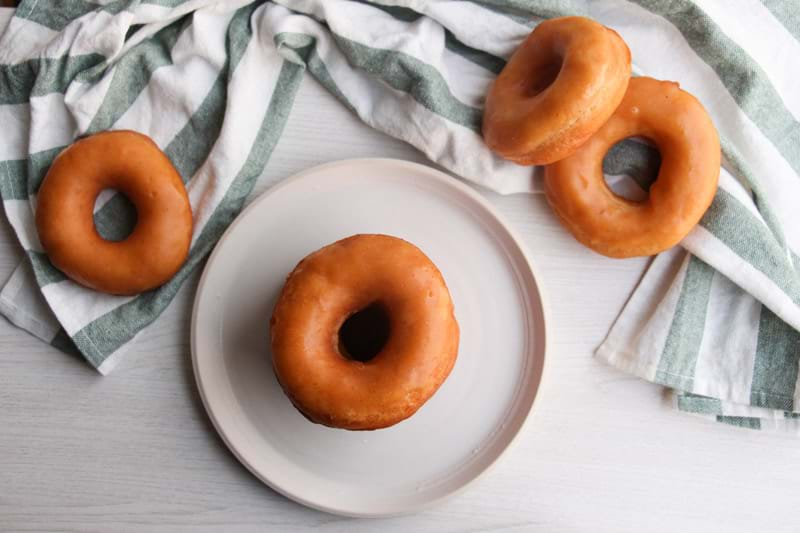 So, after eating a lot of squash lately, I had off course some leftover in the fridge. I decided I was doing something sweet with it. Yes. Yes. Yes. So naturally because I've never gone down this road before, I looked for inspiration elsewhere. I searched, and searched and when I saw the words doughnut and pumpkin in the same sentence, I knew. I would be making doughnuts.
And they happen to be my favourite thing in the whole world. Or one of them :). But, the tricky part being that I'd never made this pastry before. Ever. So this became a challenge. Sort off. In my mind doughnuts would be hard to make and succeed. This being the reason I never attempted to make them before. But to my astonishment and happiness (or maybe disgrace! If I end up making them too often), it's relatively easy.
Well I made them twice before sharing them with you here. I wanted them to be as perfect as possible. And I wanted to be able to pass along tips and helpful details necessary to succeed in this endeavour. The first thing I realized (once I was done the first time) is that I'd use a cutter one size too big. I'll tell you more once we start making these babies!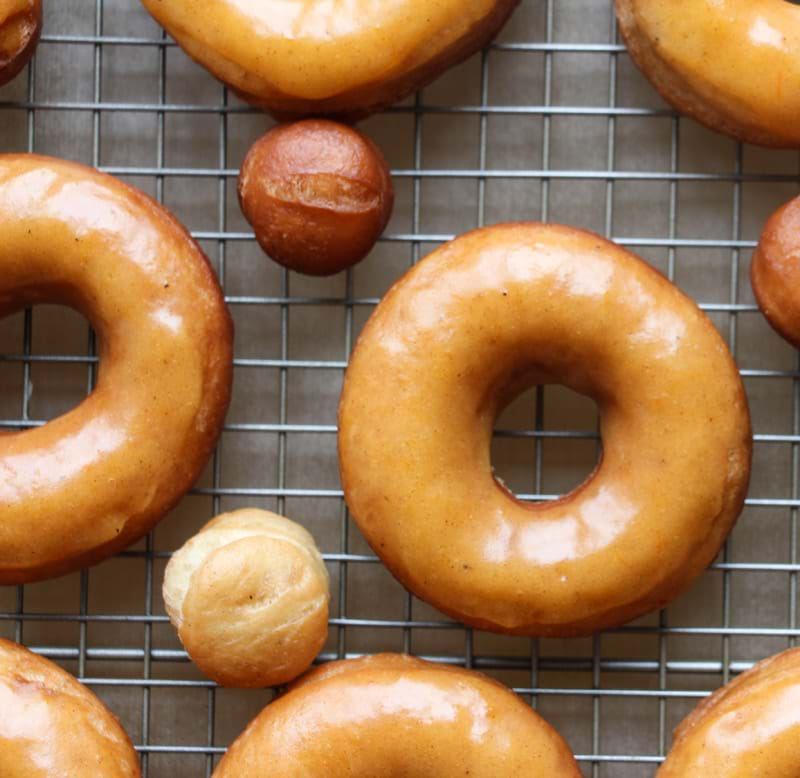 Most importantly I borrowed this recipe from Marcela Dilonardo. I have made slight changes, but only concerning the spices I used. Marce's original recipe calls for ground ginger and all spice, and I didn't use any. I replaced it with cardamom. Also, I replaced the vegetable shortening for neutral oil (sunflower for example). Other than that I stuck to her recipe, and it was delicious. At least that's what my guinea pig (a.k.a boyfriend) thought so!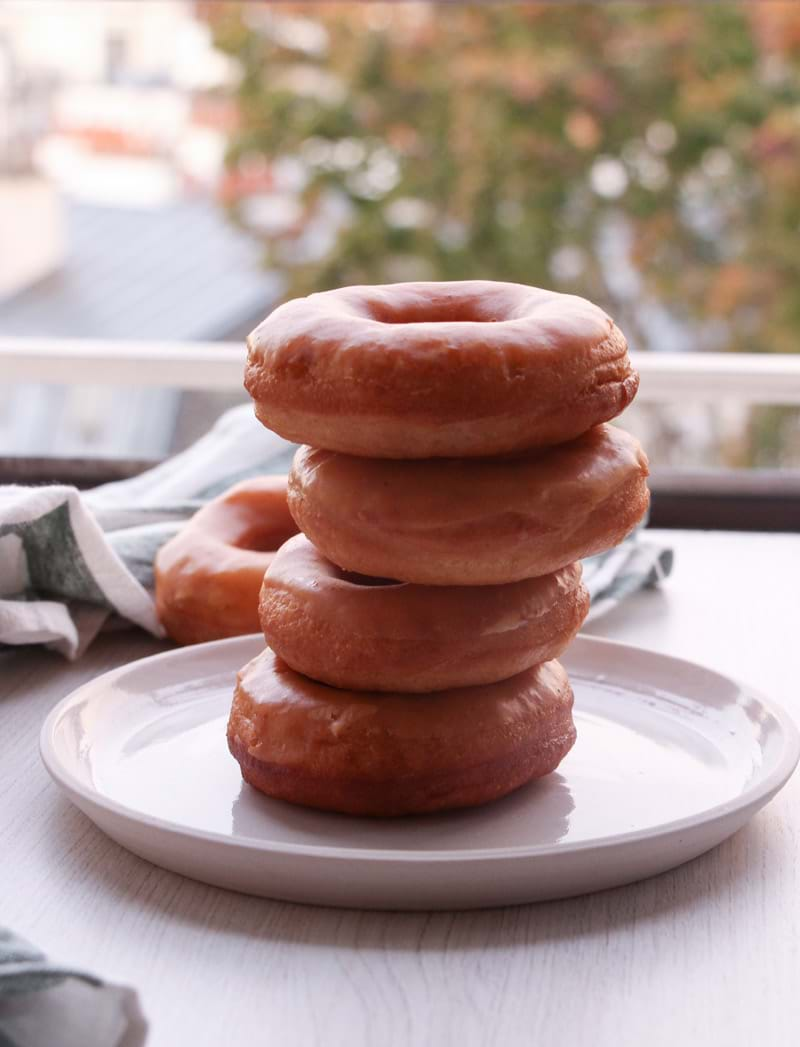 If you made this recipe I would really appreciate it if you leave a rating or comment below! Also, if you share on social media please use #cookwithbelula, I would love to see what you create!