One of my favourite meals is most definitely breakfast. We don't do eggs and co this early in the day, except for the weekend maybe, or vacation. My breakfast is more of the continental variety: fruit, toast, coffee, yoghurt and cereal. I love cereal, especially granola.
Full disclosure: it never occurred to me one could actually make its own granola, I assumed supermarket was the only option. It was only after I started my Instagram account around a year ago that I notices that almost everyone I followed made at some point or another their own granola. I remember thinking that it would be cool to do it. But I forgot about it.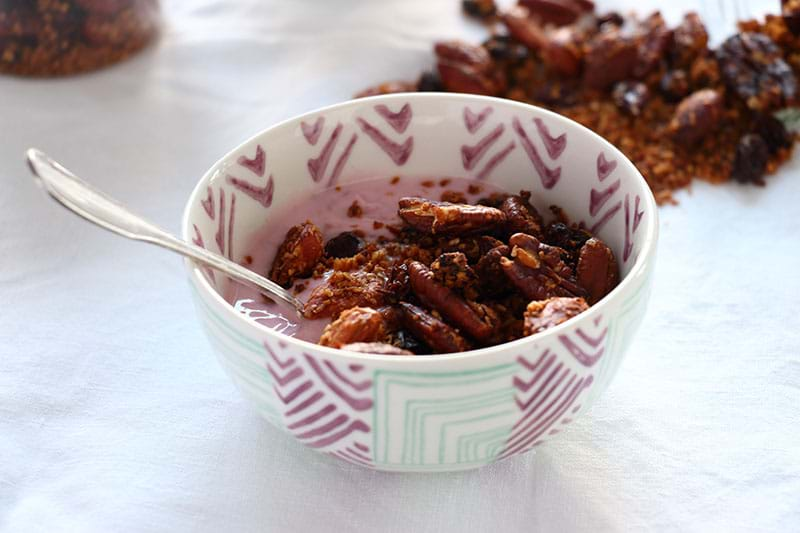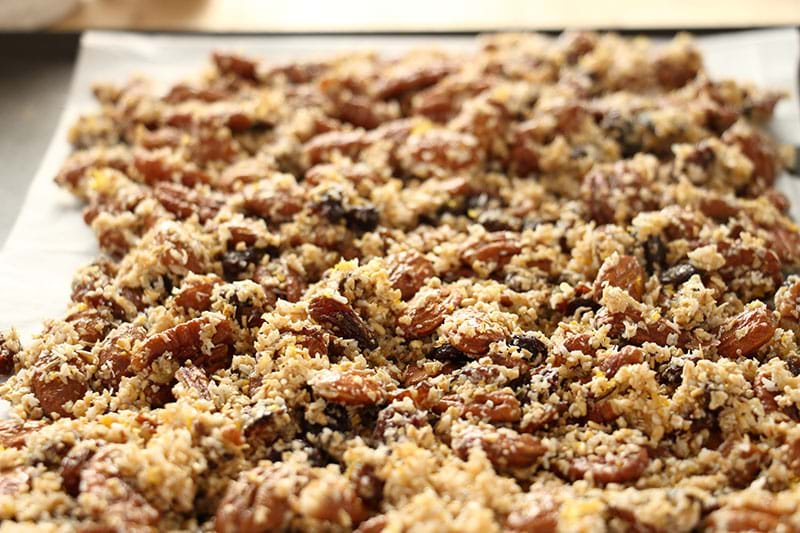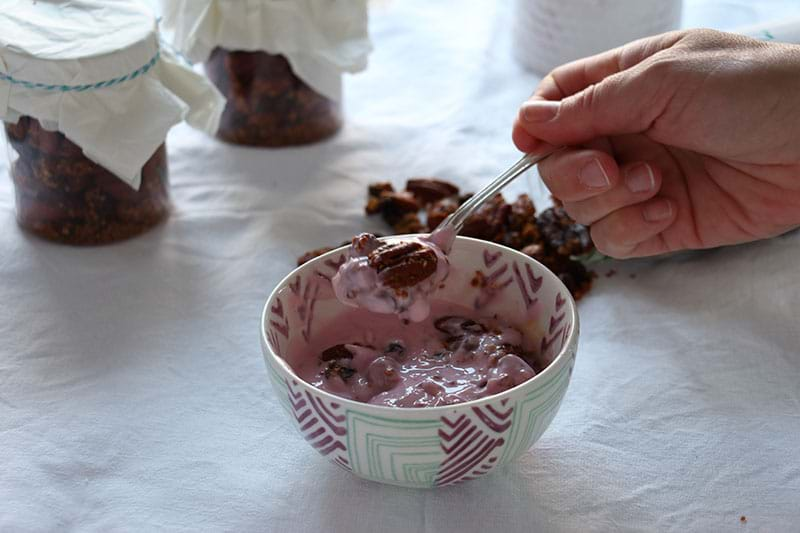 It was only recently, visiting my friend Mili in London that I actually tried homemade granola for the first time and I fell in love. It was so good. So good. And then she explained why: in the supermarket version, 70 % of the granola is composed of oats and only a small portion is dedicated to the good stuff (almonds, pecans, raisins, and nuts in general). Suddenly everything made sense. I saw the light. Wink.
I came across A Modern Way to Cook, by Anna Jones, while we were drinking coffee at hip, "raw" place in Mayfair and I devoured it. It was very interesting. And there I found granola. I adapted her recipe a little to my taste, and you can do the same.
Hope you like it and make it! It's so easy you won't know what hit you.