Double Chocolate & Vanilla Bean Muffins
Chocolate chip and chocolate chunk muffins scented with vanilla bean seeds that will rock your world.
Last week I went away for a few days to spend some time with my mom and sisters in New York City. It was kind of family bachelorette party! We had the best of times! I had a plan for when I left: I wanted to leave some delicious things for my boyfriend to eat while I was away. The first thing that came to mind was something for breakfast.
He loves, loves muffins so I thought I might bake some double chocolate muffins for him to enjoy over the weekend. I was going to leave some on the counter for him to eat over the first few mornings I wouldn't be home, and freeze the rest so he could still enjoy fresh baked muffins the rest of the week. He had only to remove the muffin form the freezer the night before, and heat it for 5 minutes in the morning while he brushed his teeth! Piece of cake!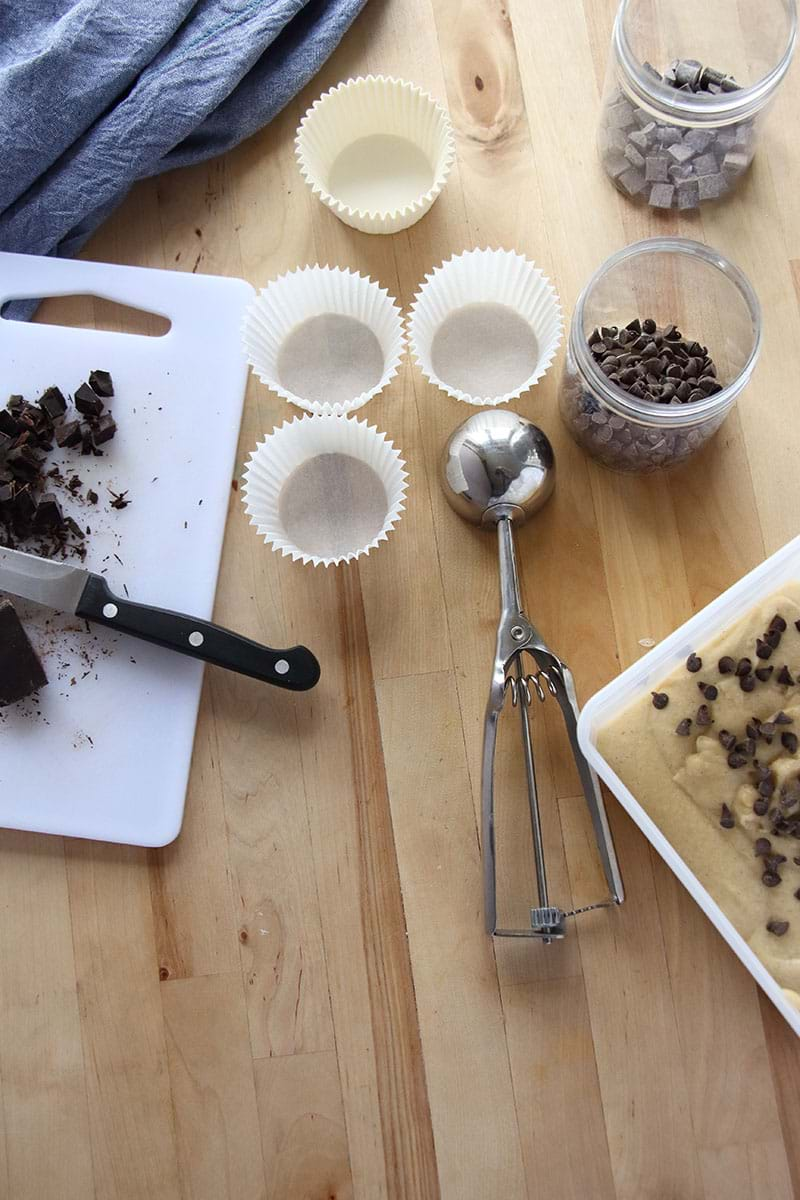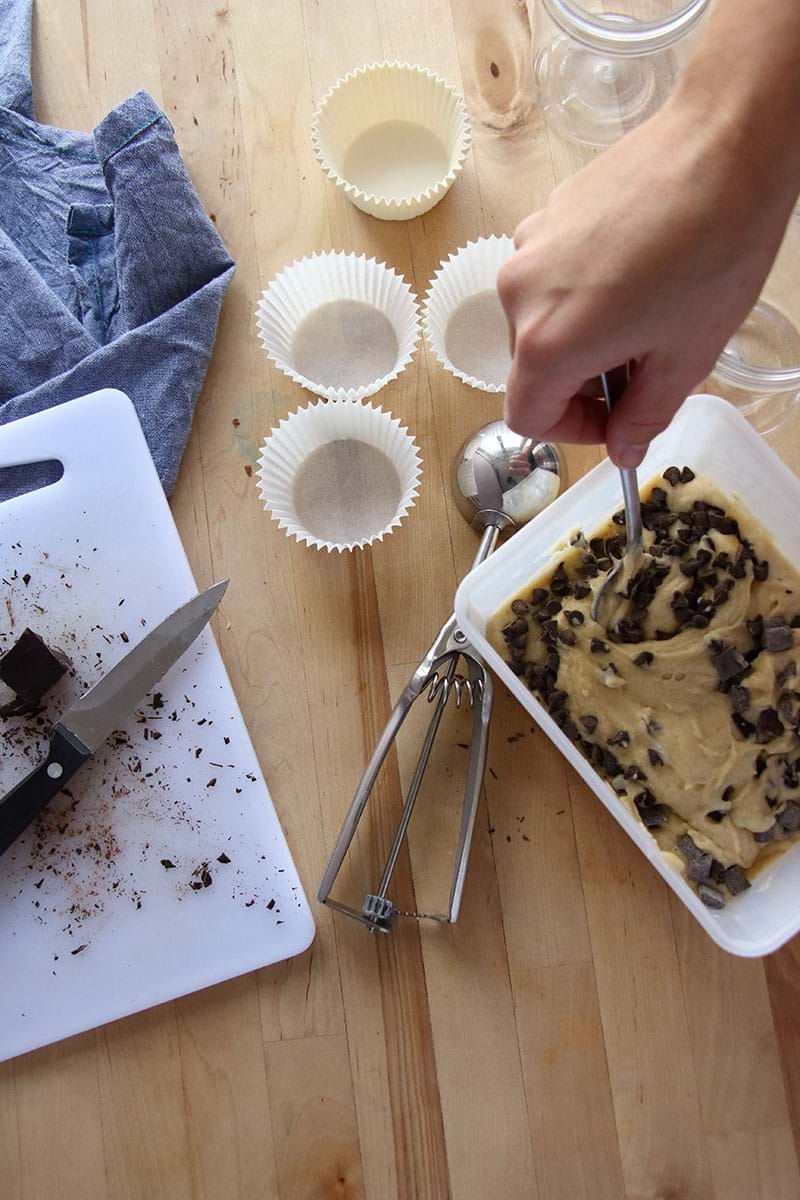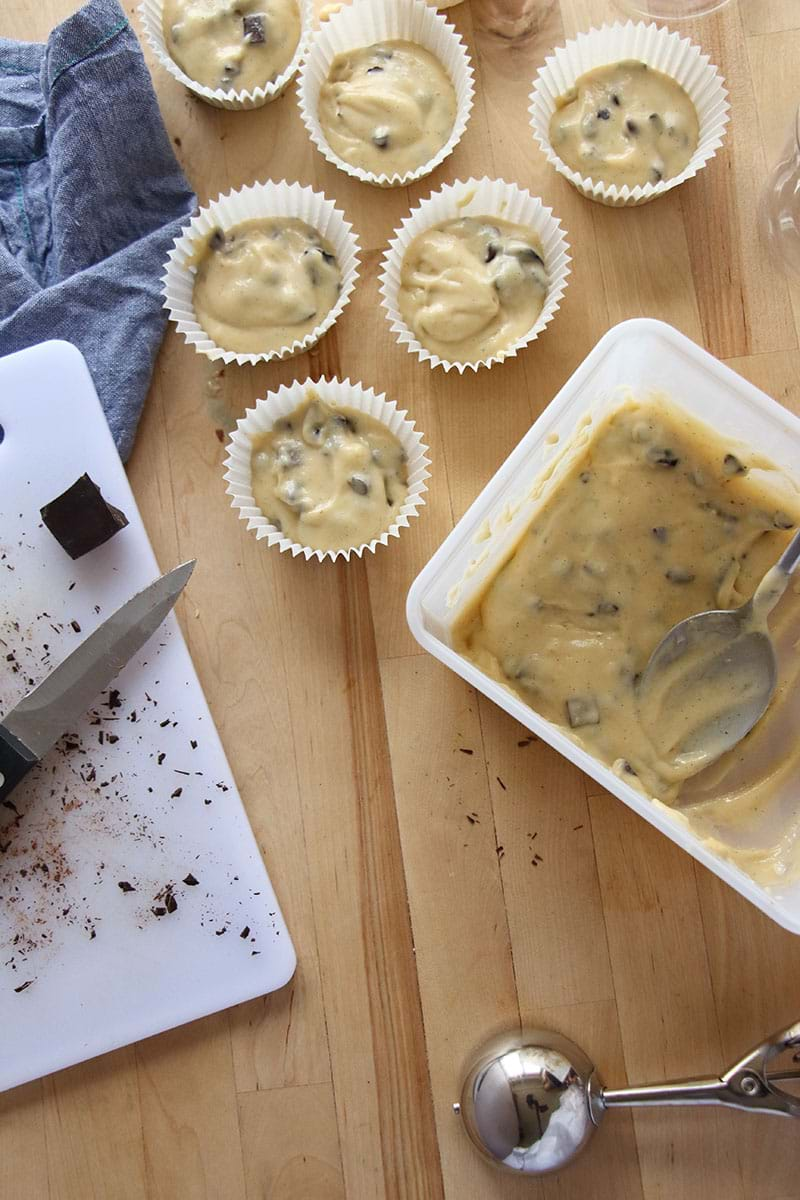 I had a plan. But I never set it in motion. Unfortunately. It was so crazy here before I left I never got the time to bake. Or explain. Or anything. Typical me... so much planning and then the execution of such plans for some reason gets delayed. I try though. And sometimes I acutely plan and execute the plan in time and form! Wink. I'd say it's a learning process!
One of the first things I did when I arrived home was actually bake the muffins I'd promised to leave for him to enjoy while I was away. A promise is a promise after all. And he gets to enjoy them WITH me! So kind of a win-win. Sort off.
I must confess I also love muffins quite a bit! My favourite are blueberry muffins. I absolutely love them. That is until I made these; the crunch from the chocolate chip, the melting chocolate chunks and the incomparable taste of vanilla bean make for a lethal combination. Plus the honey gives the muffin a moisty touch. They are that good!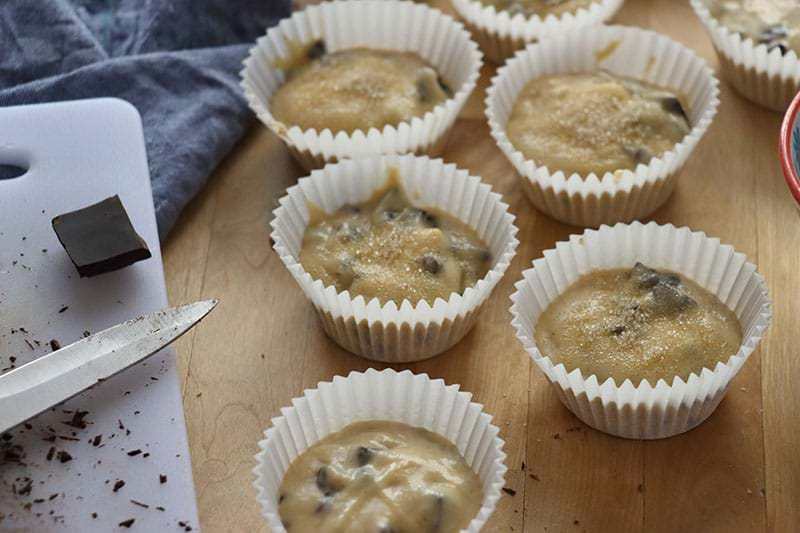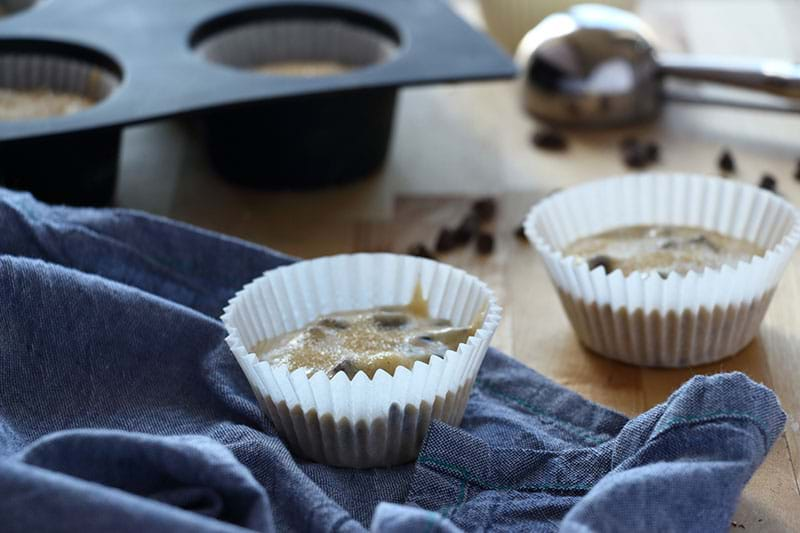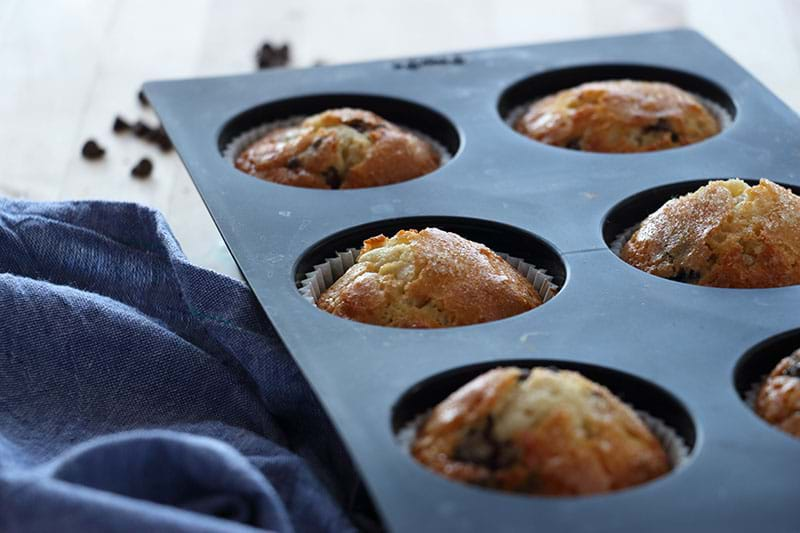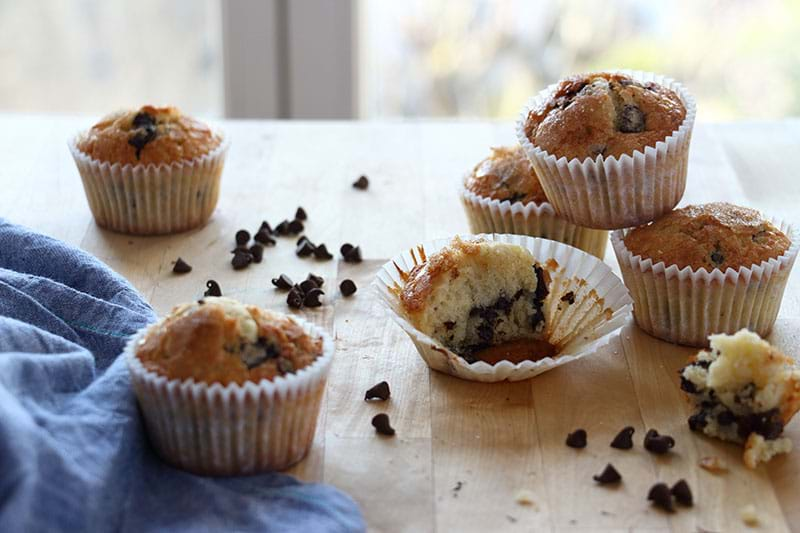 I came up with the recipe some time ago, but at the time didn't include the chocolate chunks and used vanilla extract instead of real vanilla bean seeds. I upped it up notch this time and is now worthy of being shared with you, in this space.
I hope you enjoy making them and eating them as much as I did.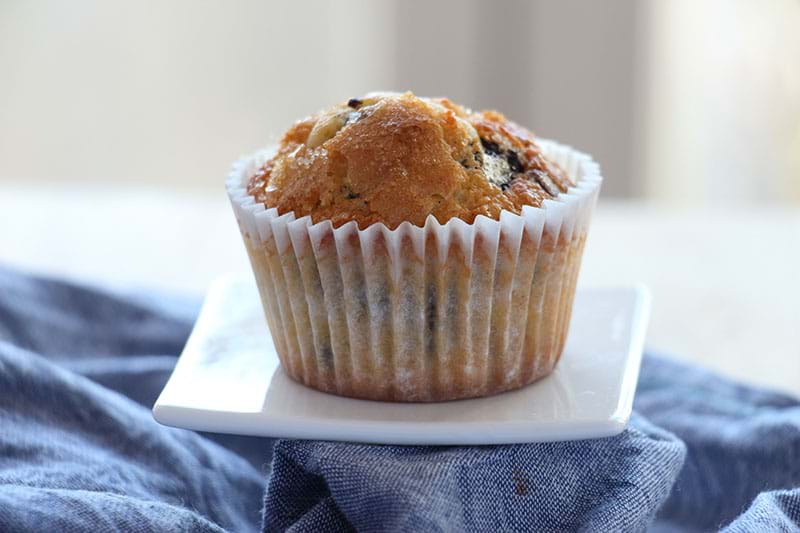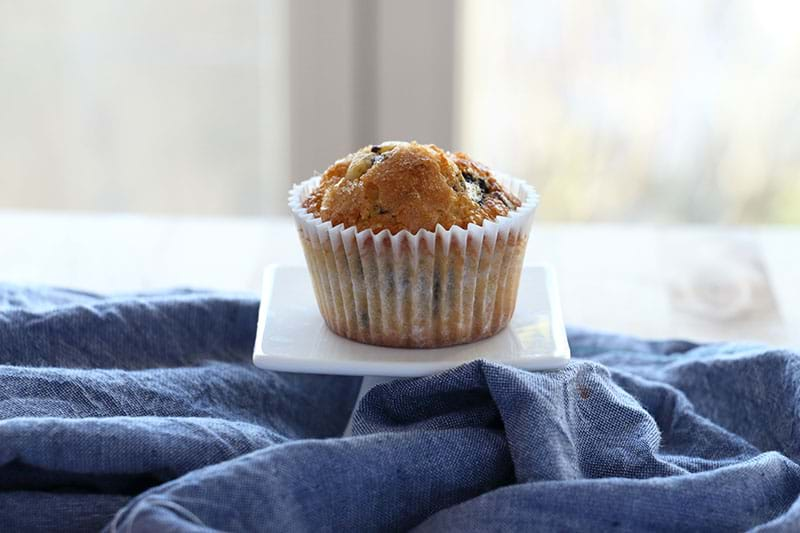 If you made this recipe I would really appreciate it if you leave a rating or comment below! Also, if you share on social media please use #cookwithbelula, I would love to see what you create!
Flour

200 g

Baking Powder

4 g

Salt

2 g

Sugar

100 g

Brown Sugar

100 g

Honey

50 g

Butter

120 g

Eggs

2

Cream

100 g

Milk

100 g

Chocolate Chips

100 g

Chocolate 70 %

50 g

Brown Sugar (for sprinkling)