A little confession: many times I cook based of what I can find in my fridge and freezer. Other times I shop to cook something specific, when I have a special craving or we are having people over. Otherwise I'm not as organized as I would like to. I don't plan a menu for the week and shop accordingly, although I should. Instead I shop for the week with no plan in mind, and then go from there. If I could I'd choose option two: a place where I'm organized and don't have to run down to the supermarket because I decided to make a Spanish omelette because I had a big batch of potatoes and later realized I had no eggs!
In my universe we improvise, and this is exactly how this recipe came to life. With a run to the supermarket to get cream included!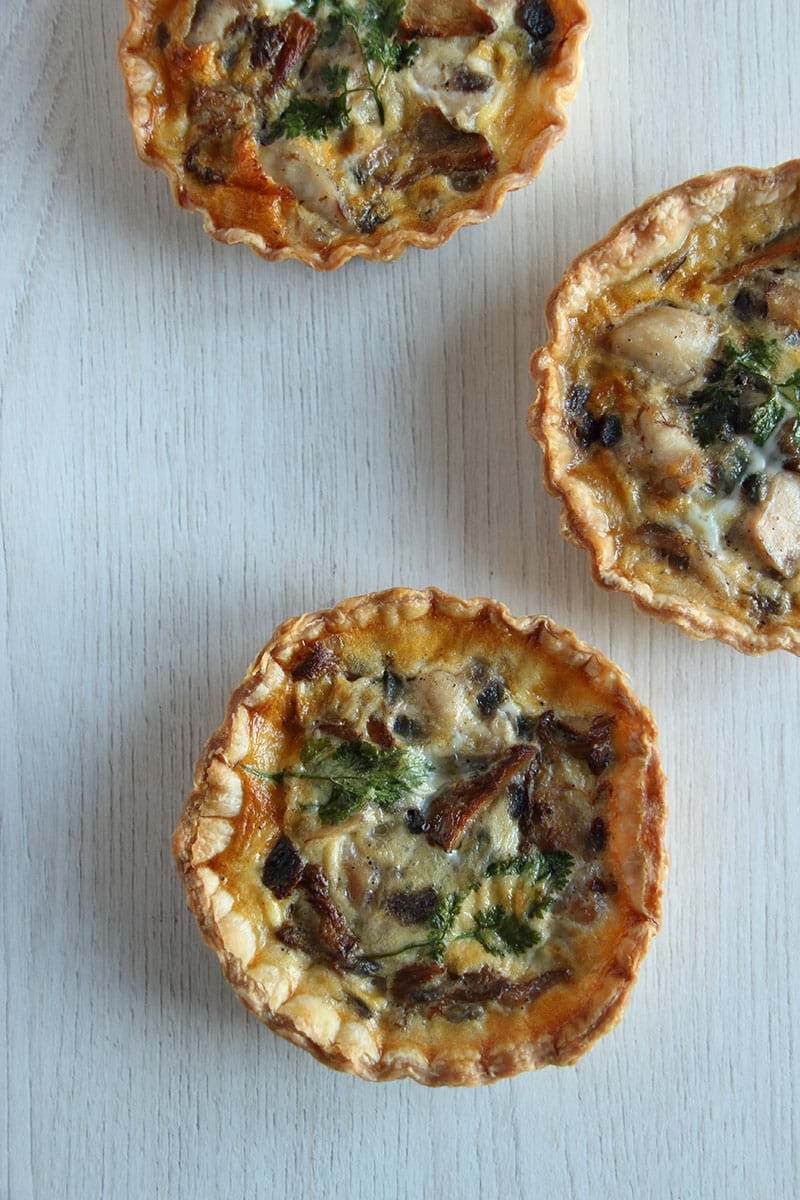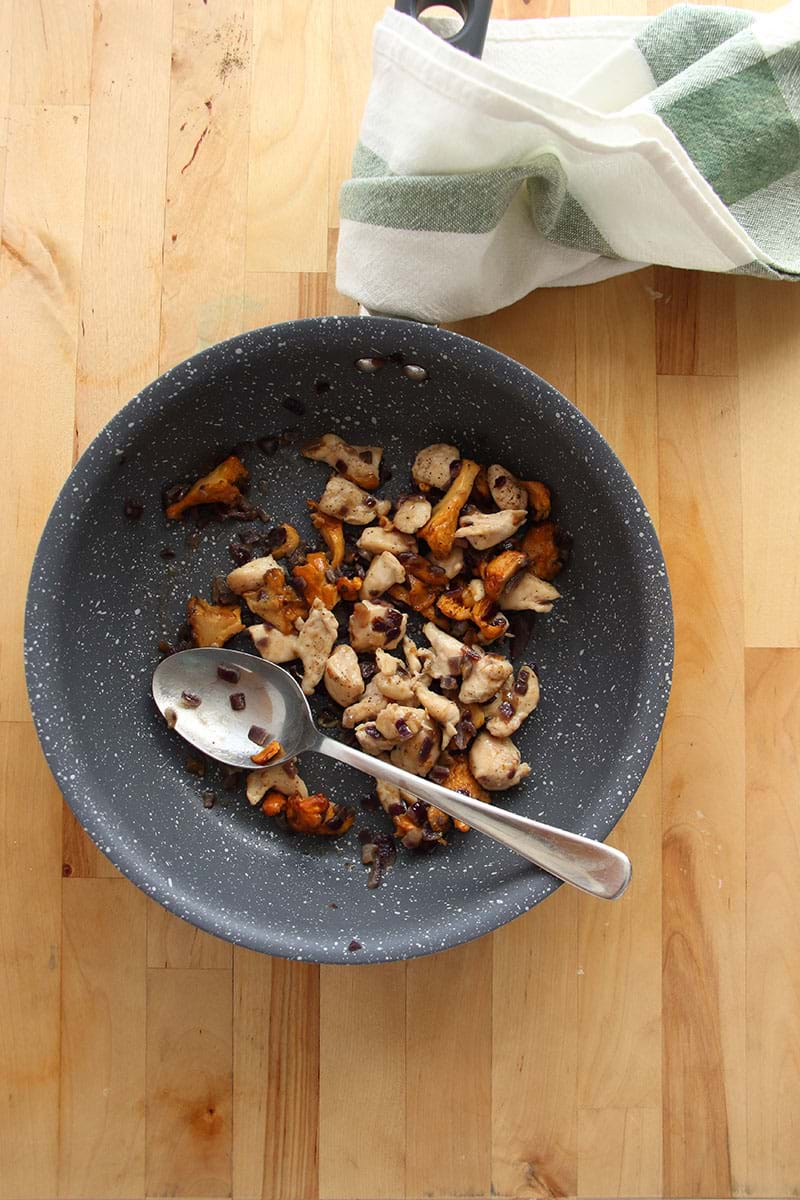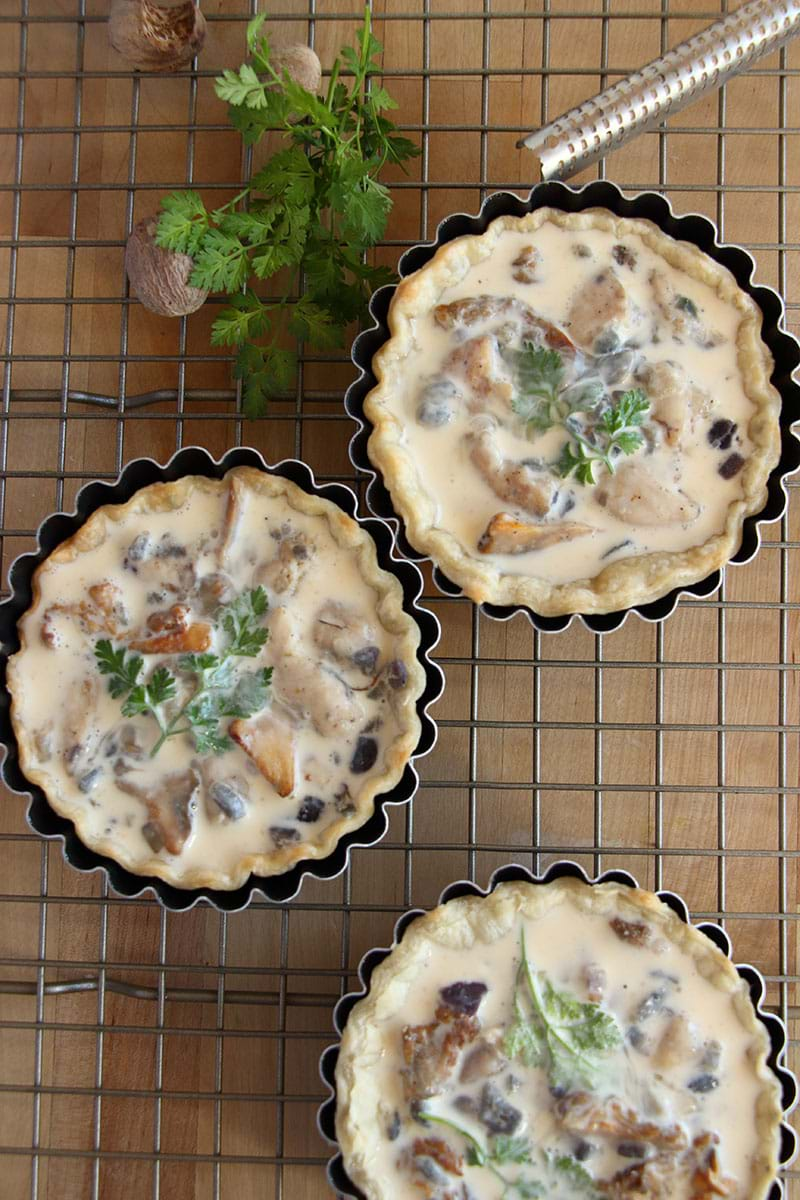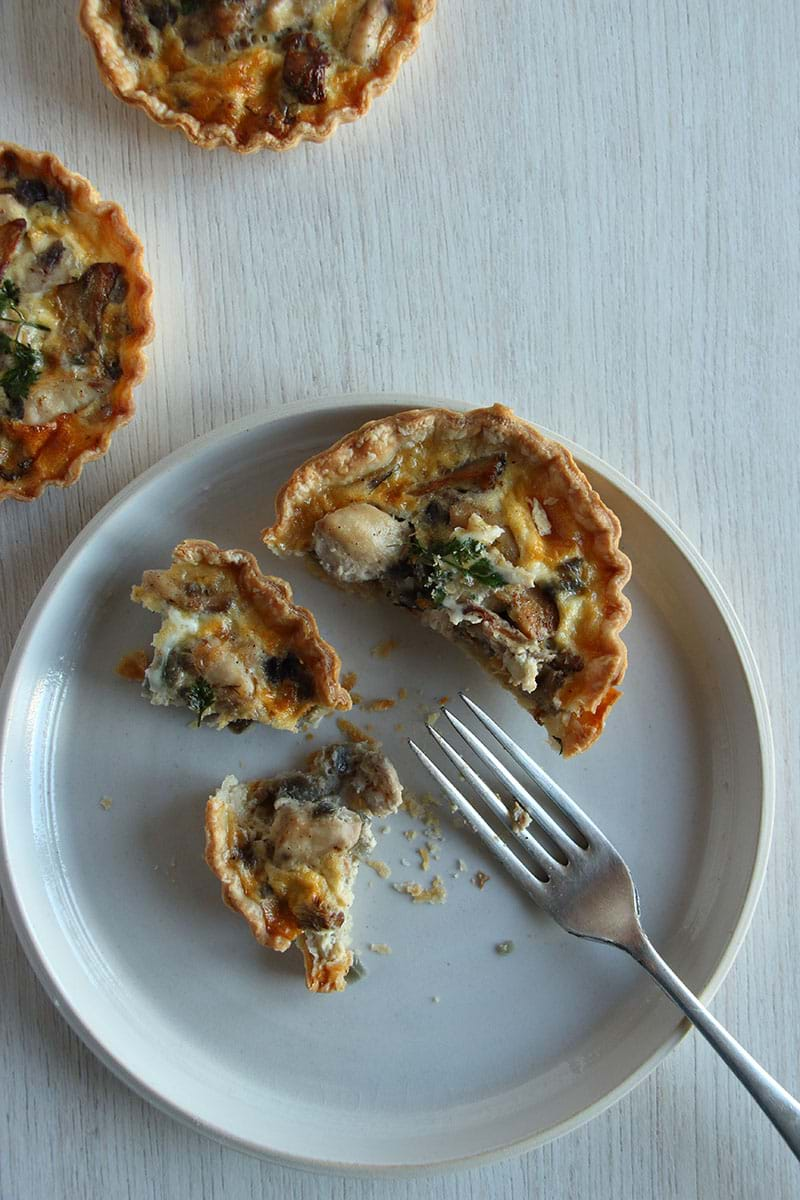 I had leftover dough lying around so I decided to make little tartelettes. If you come here often you might notice that the recipe for the crust is the same one I used the chicken pie! Indeed. Making the most of everything these days, including pie crust.
At the time, I rolled out all of the dough, and set aside what I hadn't used for the chicken pie! I covered each sheet with parchment paper, wrapped them in film and froze them. Until now. Truth be told, every time I make quiche, or pie, or tart or whatever name you want to call them I use my go to classical French pate brisee. Even though I like it (maybe even love it), I find it a little too rich for weekday, everyday meals, so after the chicken pie experience I decided to give this crust a chance. Allowed on week night if you will. In my mind at least.
I love the combination of chicken and mushroom, it never lets me down, no matter which way I decide to cook it, and it's always a big success. So for flavor I went with my favourite combination and wasn't let down. Happy face!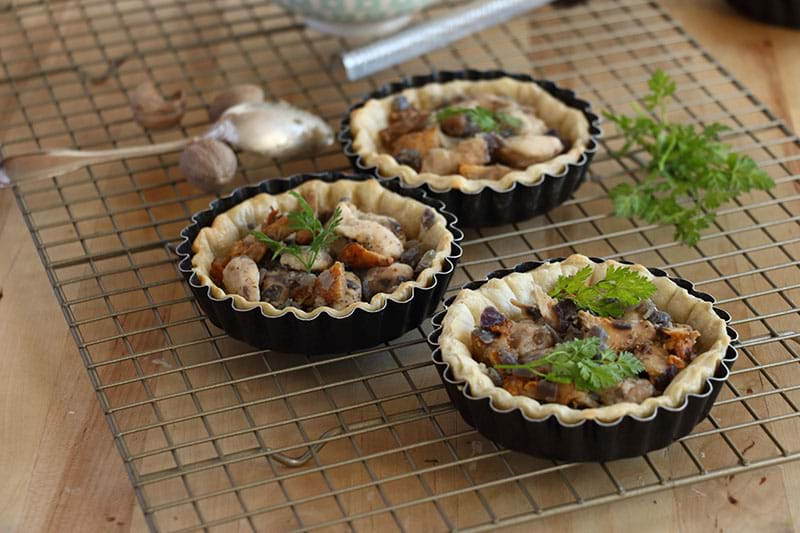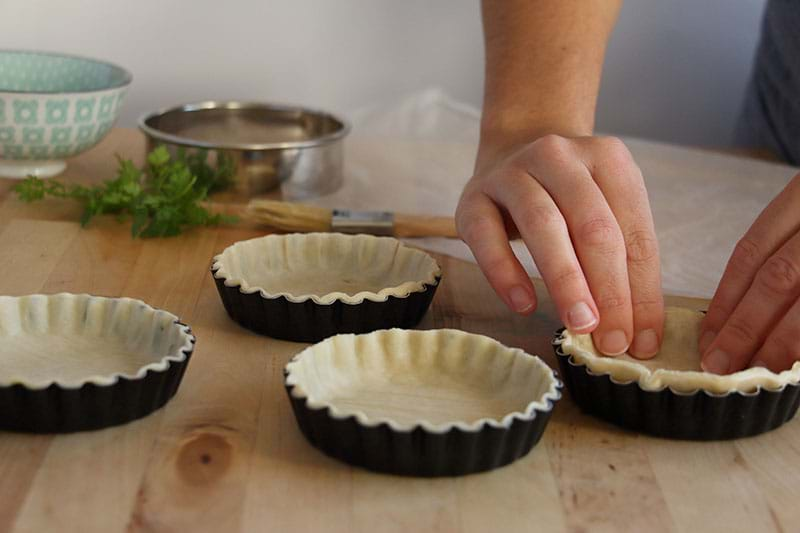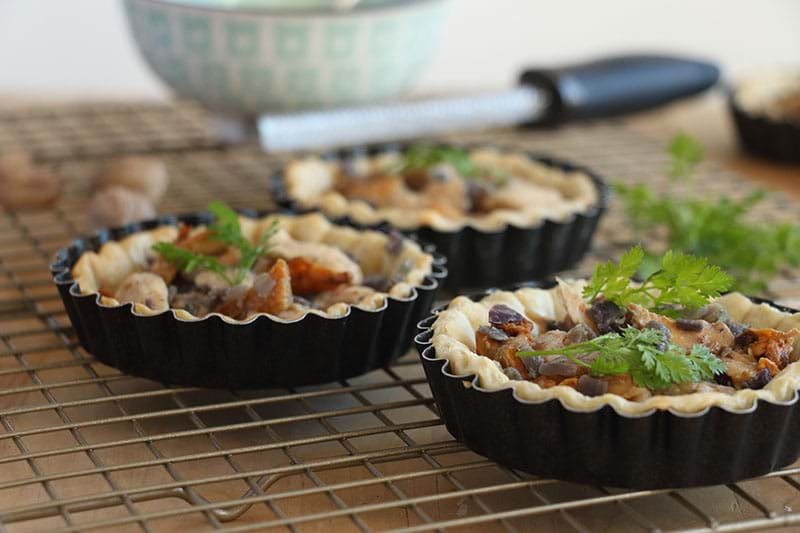 Side note: you can make a tart or quiche out of almost anything. My tip would be the following: make sure you season each ingredient separately as you cook it. Also season the quiche batter is super important! Don't be afraid to explore in the kitchen, it might be fun!