I'm exited. Hosting dinners more regularly each week means I get to create new recipes more often. And I love this. I love cooking for others. I love seeing the look on their faces while they are having their first bites. It says a lot, if not everything. I love how nervous it makes me feel, a good kind of nervous. The anticipation. Ahhh...
And when they smile, oh the smile... That is what I look for. Every time. Every dinner. Every new dish I serve.
Because fall is here to stay, I came up with some new recipes that are appropriate for the season, and off course butternut squash had to be involved. I read recently (I cannot remember where for the life of me) that pumpkin/squash is to fall as gin is to tonic. I thought it was right on the spot!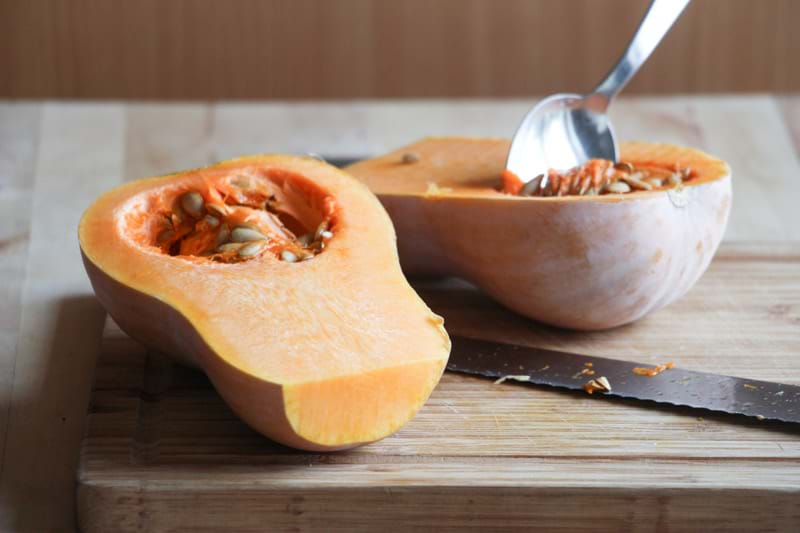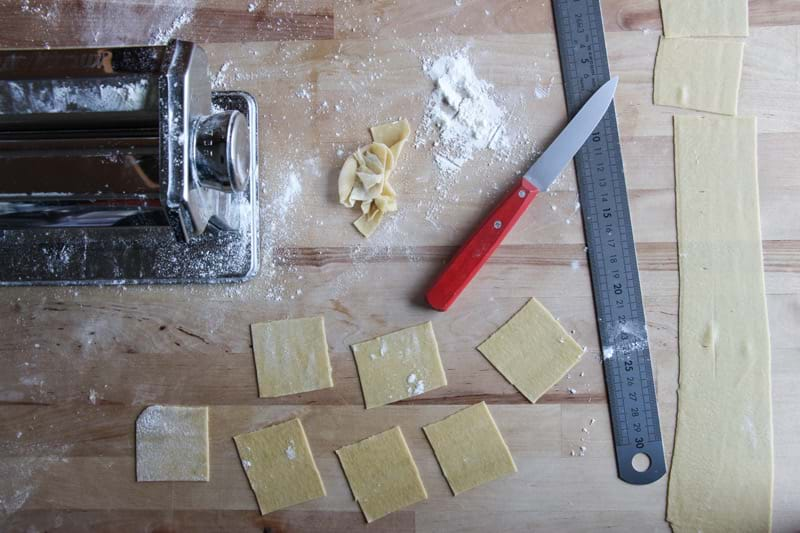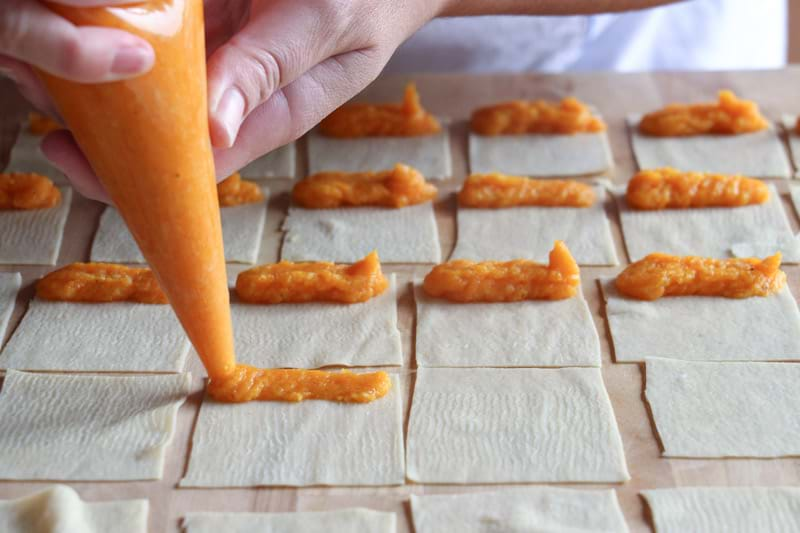 Two years ago I went to a restaurant here in Paris and one the things we had were butternut squash tortellini. I absolutely fell in love with the flavour. If I may say, pasta and squash also go together as gin and tonic. So I decided to make some kind of pasta using this delicious, orange, beautiful vegetable.
I'd done tortellini and I'd done ravioli... I wanted to change. So I decided to make cannelloni. Also, when coming up with a menu I have limitations: namely only 2 stoves and a small electrical oven. I have to serve a whole meal using only this, so I have to be organized and choose right. Otherwise nobody will eat his or her meal hot at the same time. :)
Because cannelloni I can prepare before hand and only bake in the oven before serving it looked like a pretty good idea. Plus did I tell you I absolutely love pasta and butternut squash together? I think I have.